Iconic, classic, timeless – all these words describe the Panthère de Cartier Collection. Renowned for its feline aesthetic, the collection combines precision crafting with flawless stones and precious metals to create articulated sculptural wonders. The new collection features necklaces, rings, and bracelets, all embodying the legendary Panthère de Cartier design.
Conceptualised by Jeanne Toussaint in 1914, the Panthère has been a signature symbol for Cartier ever since. Its first iteration being a panther pattern on a Cartier wristwatch, Panthère de Cartier jewellery has now evolved into a stunning collection of articulated sculptural pieces.
The Panthère de Cartier Collection Range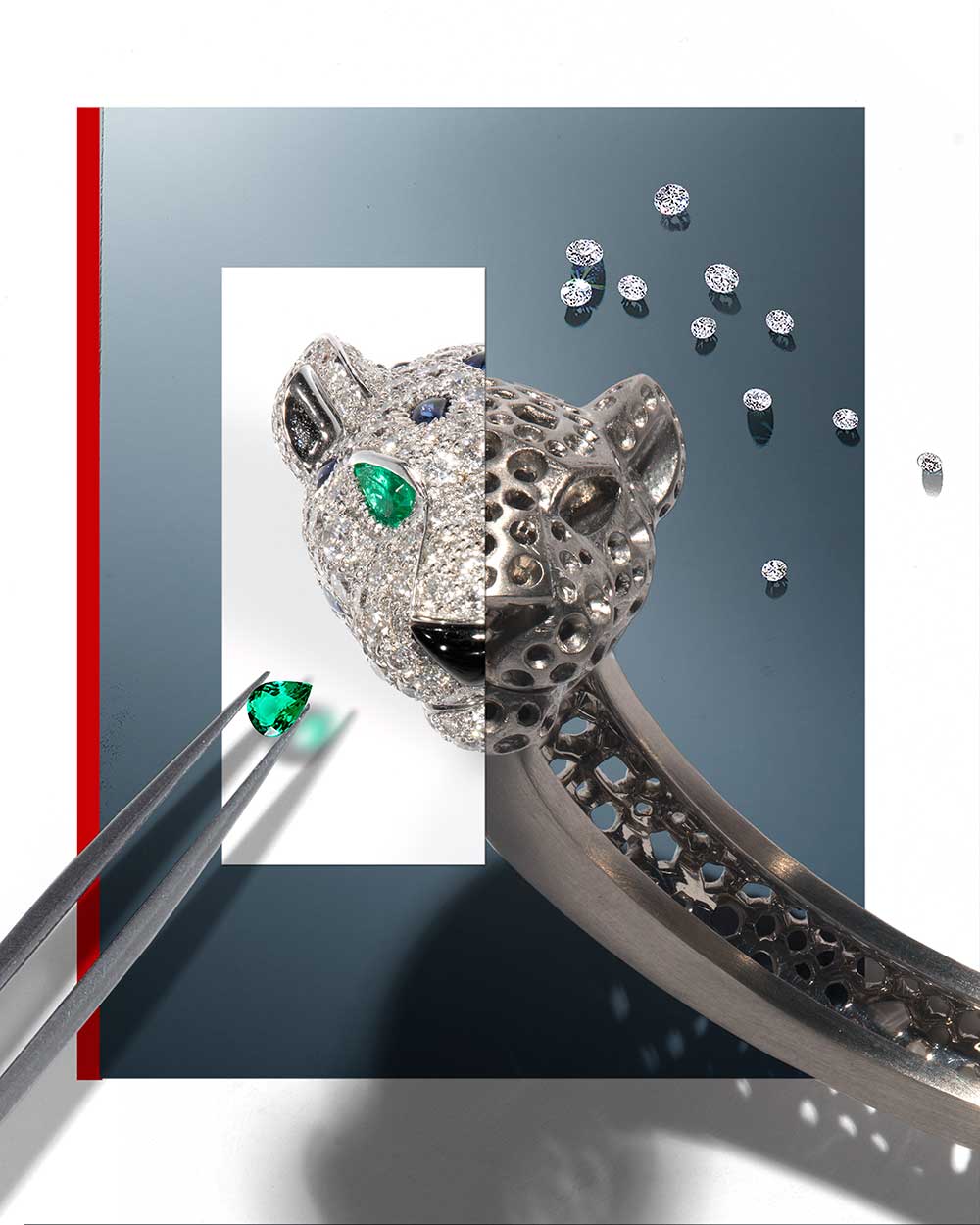 Designed with flexibility in mind, the Panthère de Cartier collection is sculpted to sit snugly against the body. This rigid illusion is created by using magnetic and sinuous hinges, allowing the pieces to have flexibility without compromising the design.
The Panthère de Cartier Necklace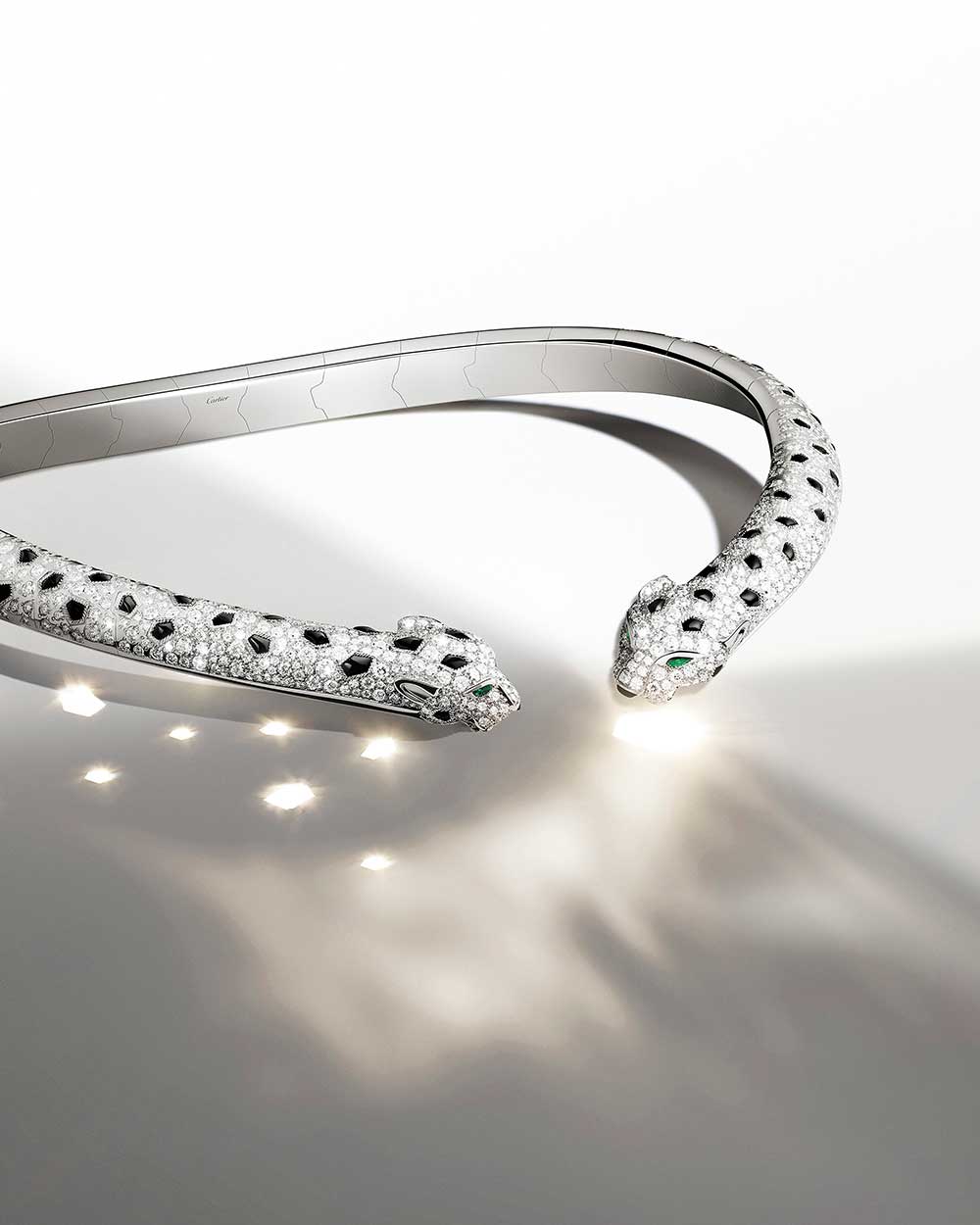 The Panthère de Cartier necklace is available in both yellow gold and white gold. The twin-headed jewellery piece has invisible hinges that create an easier and more comfortable wearing experience without compromising the appearance of the piece. The yellow gold necklace features octagonal black lacquer spots, while the white gold is paved with diamonds and set with onyx spots. The stunning panther heads on the necklaces feature emerald or tsavorite eyes.
The Panthère de Cartier Bracelet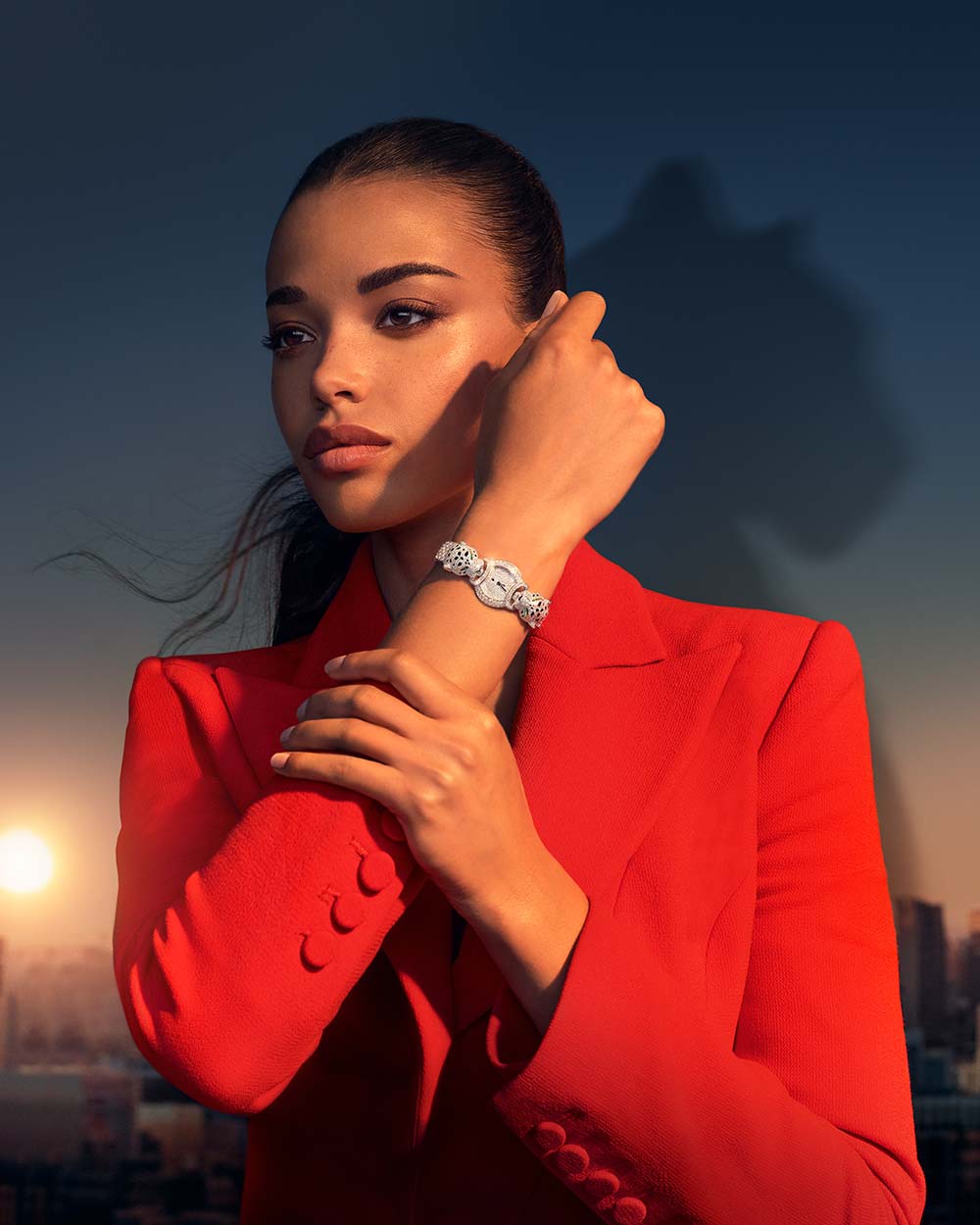 As with the necklaces, the Panthère de Cartier Bracelets are fully articulated, utilizing the technology of the gold-bladed spring mechanism within each hinge set in the piece. The level of craftsmanship and attention to detail pertaining to this mechanism just goes to show how incredibly skilled the Cartier jewellers are. This bracelet is also available in yellow gold with black lacquer spots or white gold with diamond paving. The diamonds are encircled with small metal grains to secure them in place.
The Panthère De Cartier Ring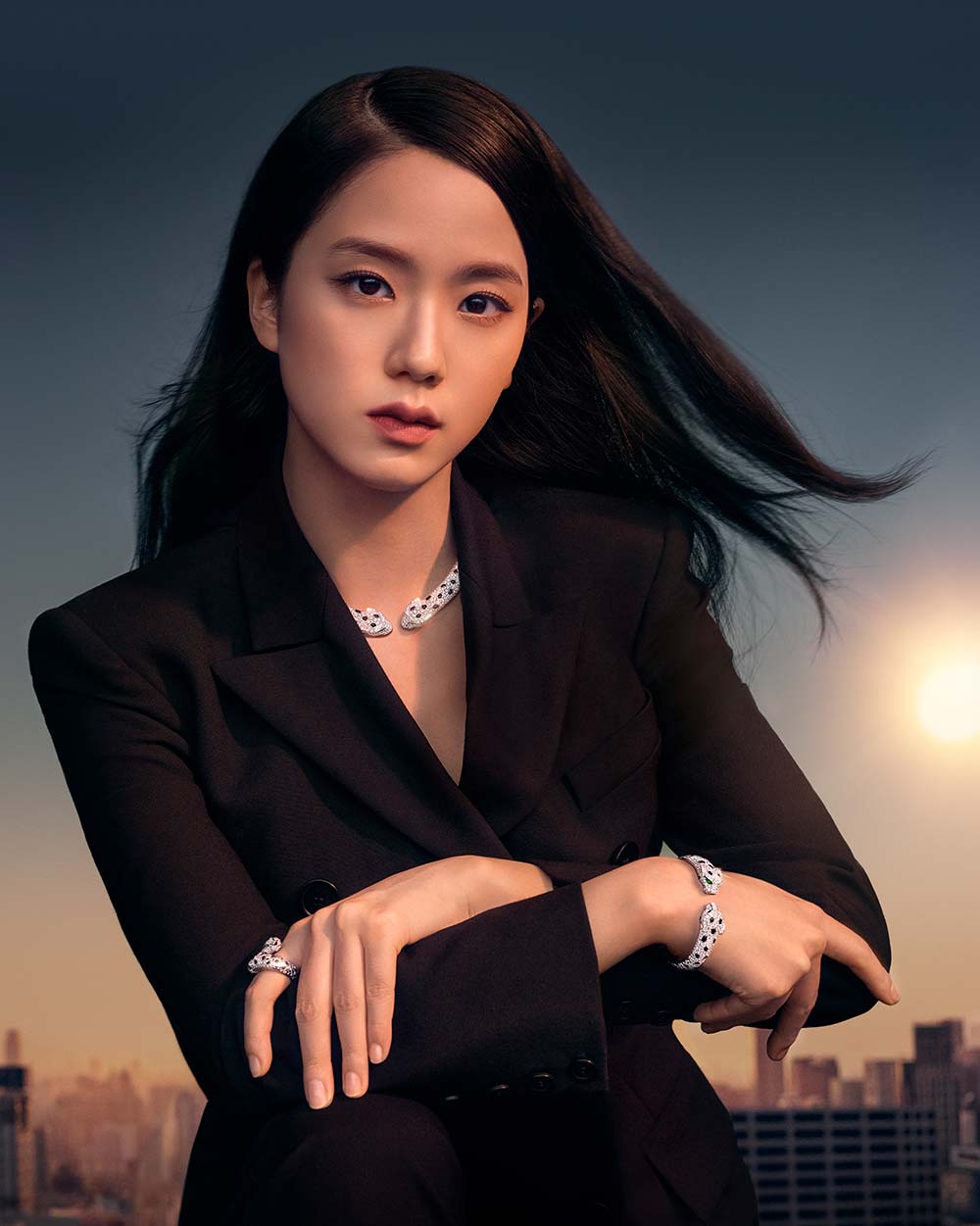 The rings, while retaining the same aesthetic as the necklace and the bracelet, have a slightly different appearance: here, the panther heads are crossing rather than meeting each other, making the piece fit fully around the finger. Available in both yellow gold and white gold, this piece complements the set perfectly.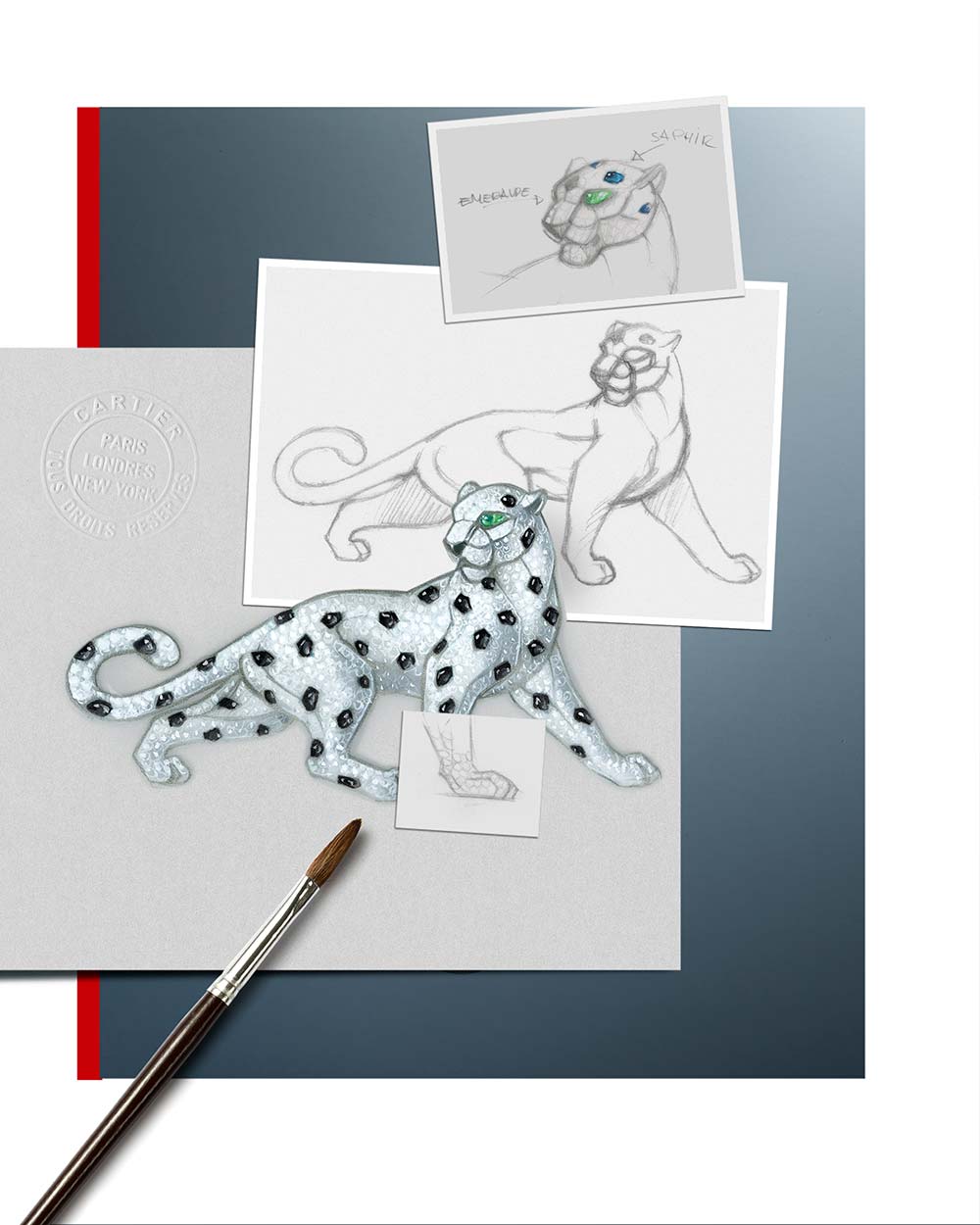 This beautifully crafted collection not only embodies the elegance we expect from Cartier Jewellery, but the articulated Panthère de Cartier collection proves that the elevated level of craftsmanship and detail goes much further than just a beautifully diamond-encrusted surface.
If you want to stay up to the latest developments in jewellery, How about the newest collection from Van Cleef & Arpels: The New High Diamond Jewelry Collection – Legend of Diamonds? Or a broader review of eight most important Jewellery Pieces with polish and the highest aspirations?