Since 2015 Apple and Hermès have been combining the functionality of Apple's first-class products with the aesthetic beauty of Hermès's glorious creations to create the Apple Watch Hermès collection. The collaboration of the French powerhouse and American tech brand has once again excelled with the Apple Watch Hermès Series 8 launch. Designed with Hermès' rich heritage at the forefront, this range is set to be the most iconic yet.
WHEN APPLE MET HERMÈS
It has been 7 years since the French luxury brand Hermès teamed up with Apple to create some of the most exquisite pieces of wearable technology. United by their shared core values of excellence and authenticity, they have been creating pieces representing both, the diligence and creative flair that we have come to expect from both brands.
THE APPLE WATCH HERMÈS ICONS – THE LUCKY HORSE WATCH FACE
In a striking homage to Hermès' roots, the Lucky Horse face displays a horse's head, horseshoe, and apple, with the occasional cheeky wink from the horse itself. The background is interchangeable, depending on the wearer's preference and the hands create a bridle at 10:10. The watch face is compatible with an array of straps including leather straps, sports straps, and the new Gourmette Strap.
THE GOURMETTE APPLE WATCH STRAP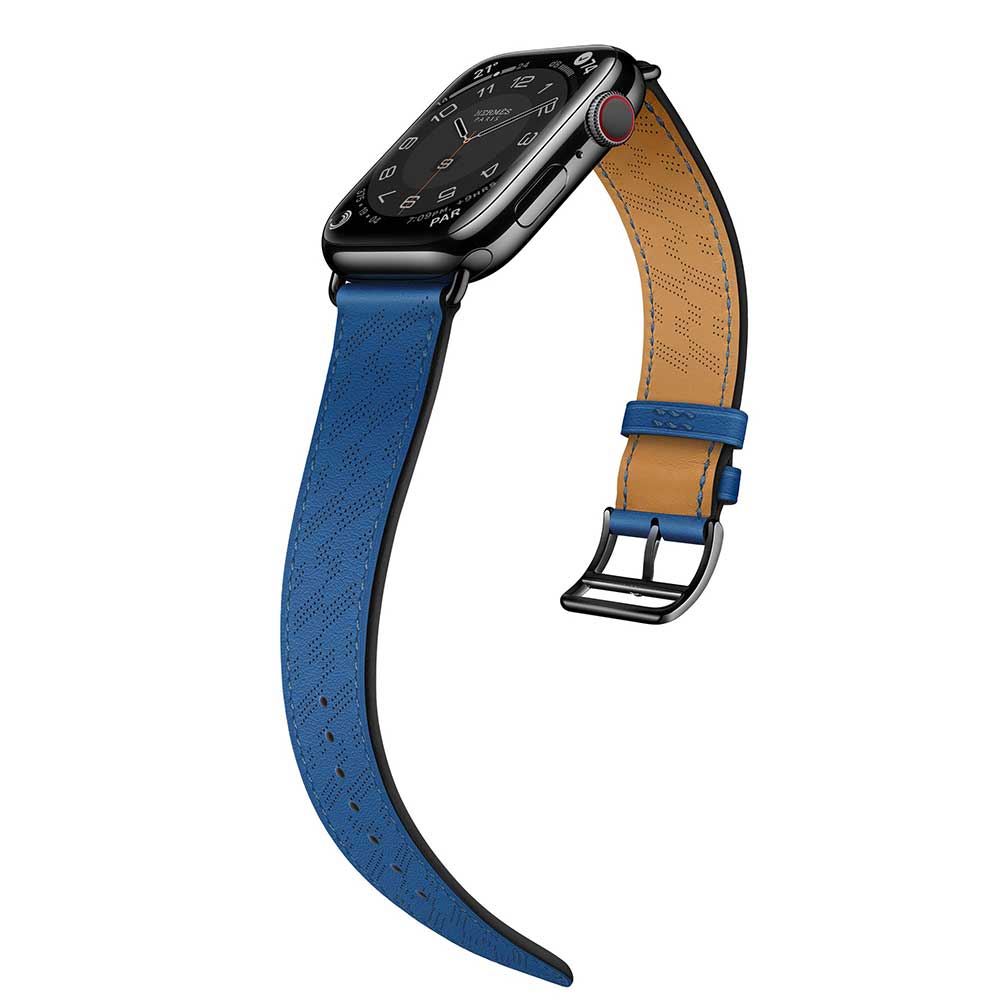 Designed to recreate an equestrian feel, the Gourmette Apple Watch Band is made from a leather strap, a curb link chain effect, and a hand-polished steel section. Welded by hand and made from the finest leather, the strap is currently available in Noir and is the perfect accompaniment to the Lucky Horse Watch Face.
APPLE WATCH HERMÈS ACCESORIES – THE H DIAGONAL STRAP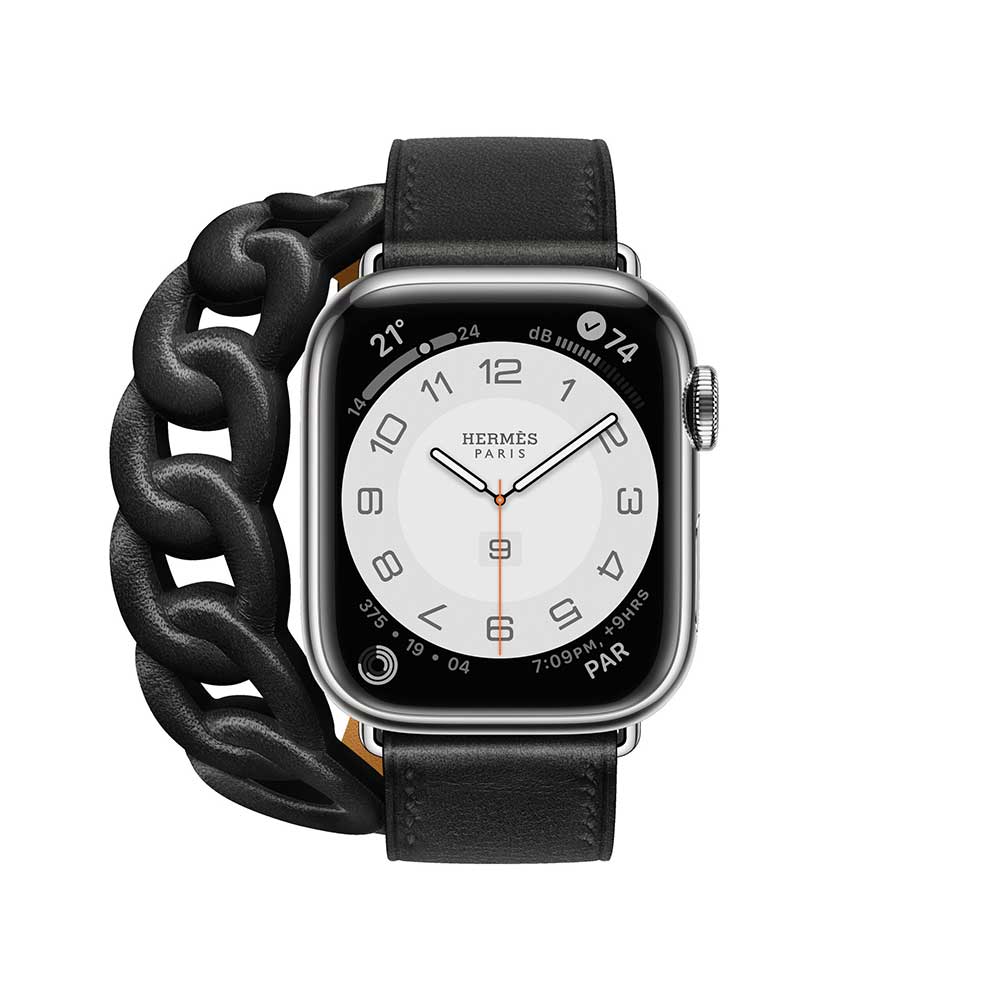 Symbolising the H en biais motif, the Hermès emblem, which was created in the 1970s, the H Diagonal strap is the perfect pairing for any Apple watch. This Series boasts the motif adorning the Swift calfskin strap via 1,300 individual perforations, its precision reminiscent of the Hermès Arceau Squelette timepiece.
THE APPLE AIR TAG HERMÈS
The Apple Air Tag Hermès collection this season is a range of expertly crafted leather tags with pictograms emblazing the front. These key fobs hide the air tag whilst hinting at its function thanks to the house, boat, and bicycle design.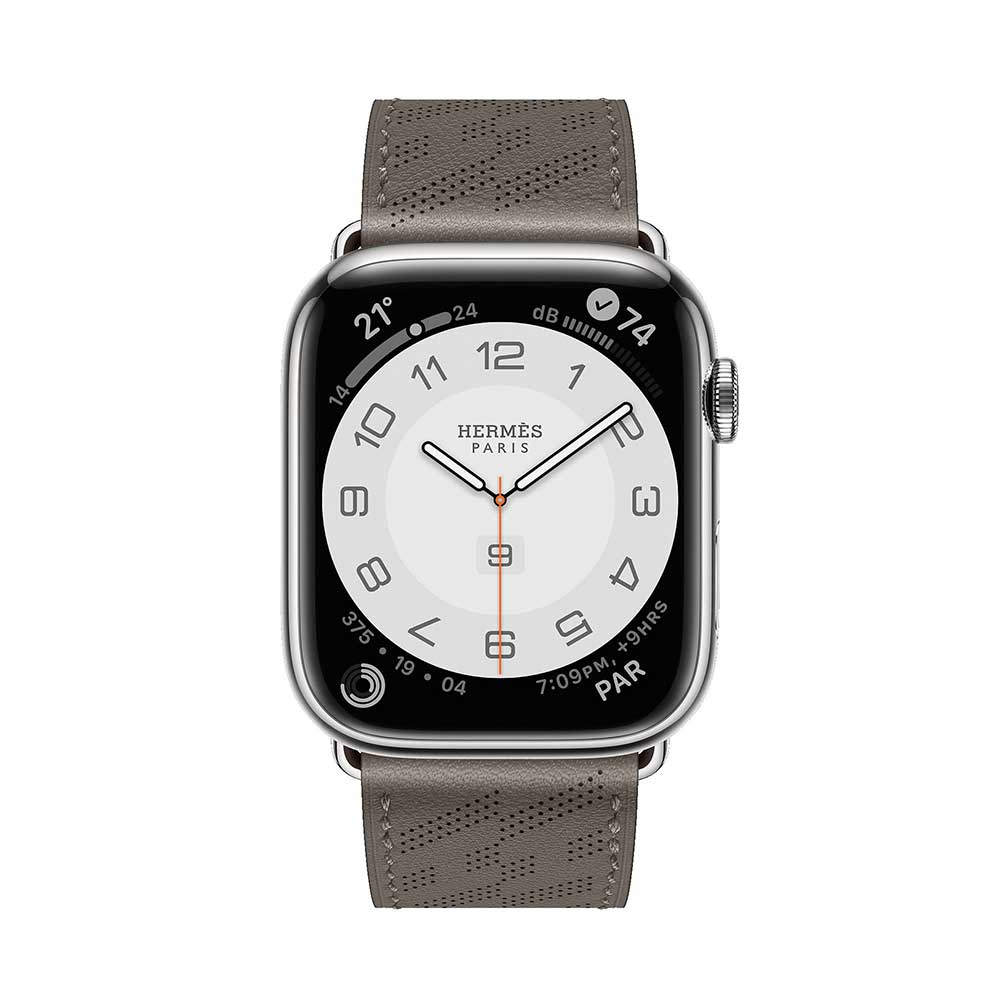 The Apple Hermès collaboration has once again proven that function can still be beautiful. Whether you are searching for a new Apple Watch Hermès face or looking to add some flair to your existing Apple Watch, this collection will help you do just that.