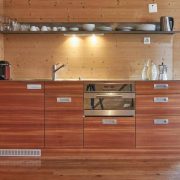 View Gallery
If things could think, it would never have occurred to an abandoned barn that used to house cows and hay bales that it would one day be transformed into a modern loft for two. The old barn was not repaired for 200 years and finally left to decay until it was renovated in 2007 and given a completely new purpose.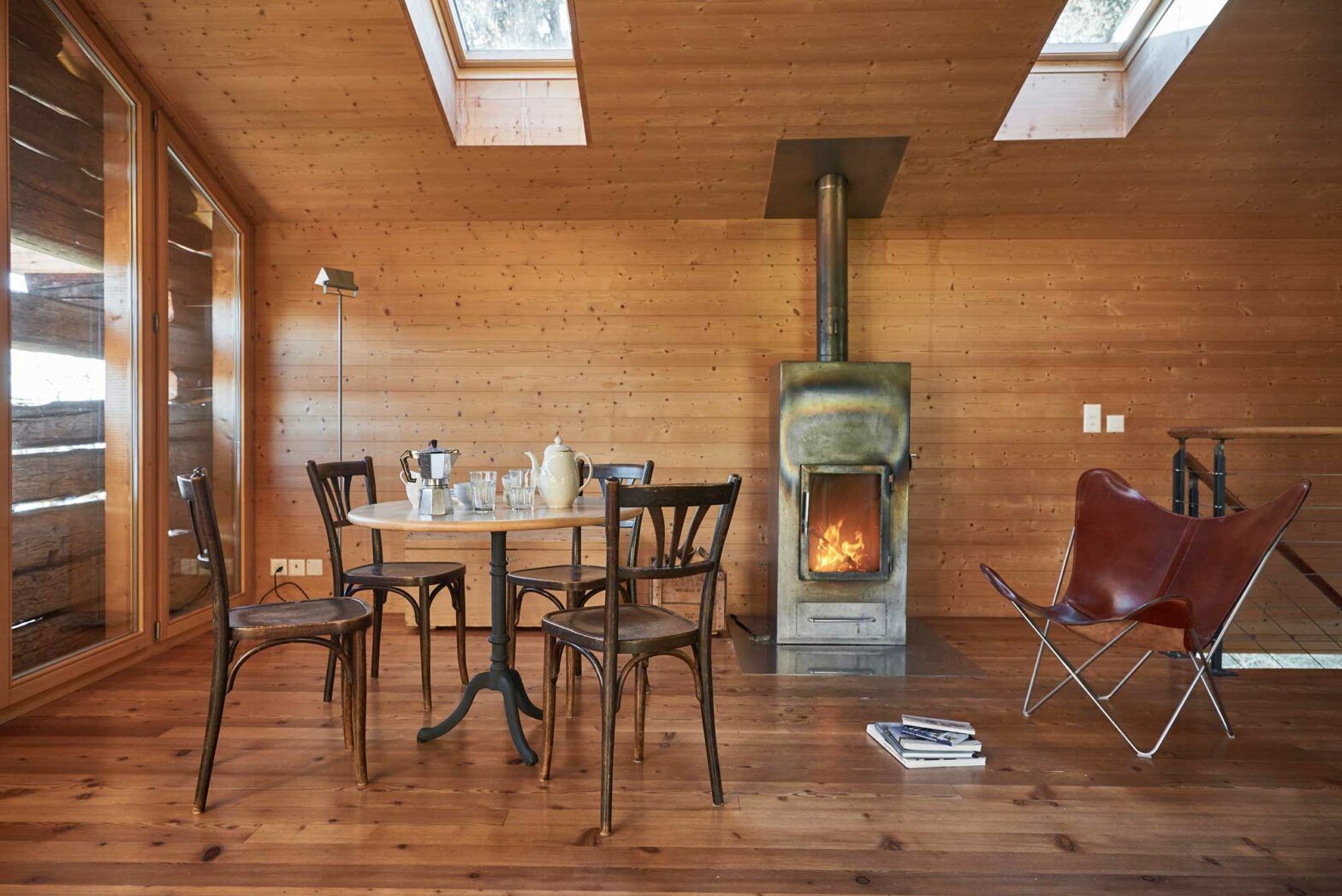 The traditional log building now envelops a "house within a house" and contains a modern loft with a central steel fireplace and puristic furnishings. Cutouts in the classic knitted construction let in the clear mountain air when the window is open and at the same time give a view of a fantastic panorama.
The snow-capped peaks of the Eiger, Mönch and Jungfrau greet you from afar. While the typical wood shingle cladding can be found on the weather side, two new skylights have been let into the roof, which give the main room even more light. Together with the omnipresent mountain world, old and new architecture merge into a unique refuge that opens up unusual perspectives to the guest and allows the splendor of nature to be experienced with all of the senses.
Barn
Beatenberg, Switzerland
site
The barn is privately owned and rented out through the Ferien im Baudenkmal Foundation, a foundation that lovingly restores decaying monuments and revitalized them as holiday properties. 
Get out into nature? Learn more about the vision of architect Sigurd Larsen's
Løvtag Cabins in North Jutland, Denmark.
Text : Feride Yalav-Heckeroth
Photo: Gataric