The collaboration between Dom Pérignon and Lady Gaga is a true union of creative entities. They combine their shared ambition to find harmony in today's modern world, highlighting its polarities and dualities. Whilst Dom Pérignon is synonymous with dark elegance and a classic design; Lady Gaga brings an injection of "off-the-wall" creativity in the styling of these limited edition collaboration bottles.
THE NEW DOM PÉRIGNON AND LADY GAGA LIMITED EDITION RELEASES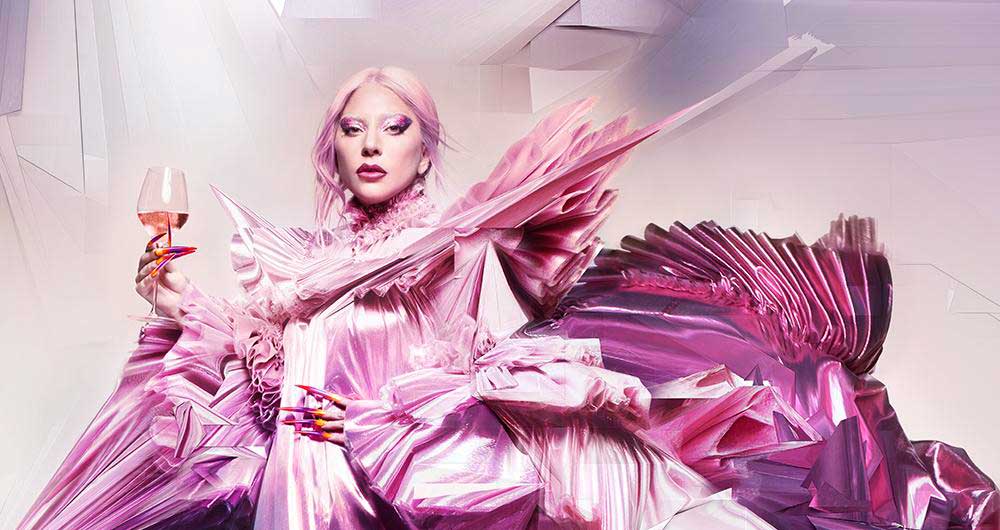 Continuing the partnership between Dom Pérignon and Lady Gaga, come to the Limited Edition releases of 2022. The Rose Vintage 2008 is the latest creation in the collaboration, complementing the already flourishing partnership between the Champagne House and the Artist.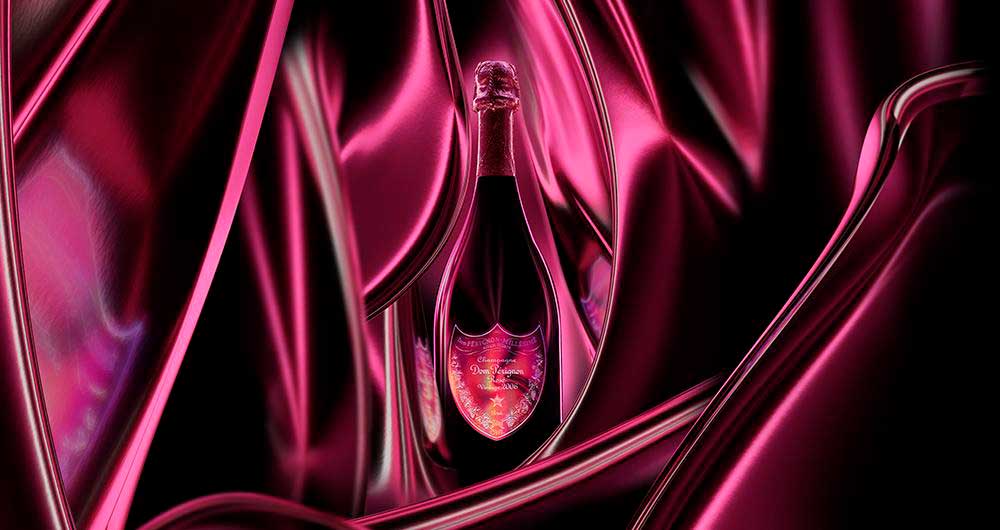 The 2008 Rose Vintage harnesses the creative tension between the collaborators whilst embracing the clash of cultures, creating uniquely designed packaging for this equally special Vintage.
The limited edition release of the Dom Pérignon Rose Vintage 2008, which adorned a purple foil label, depicts the hints of raspberry and violet found within the champagne itself. The illusion of the expanding foil expresses the build-up of tensions and the urge to push the boundaries of creativity despite the conventional societal constructs that we sometimes confine ourselves to.
LIMITED-EDITION SCULPTURE BY LADY GAGA FOR DOM PÉRIGNON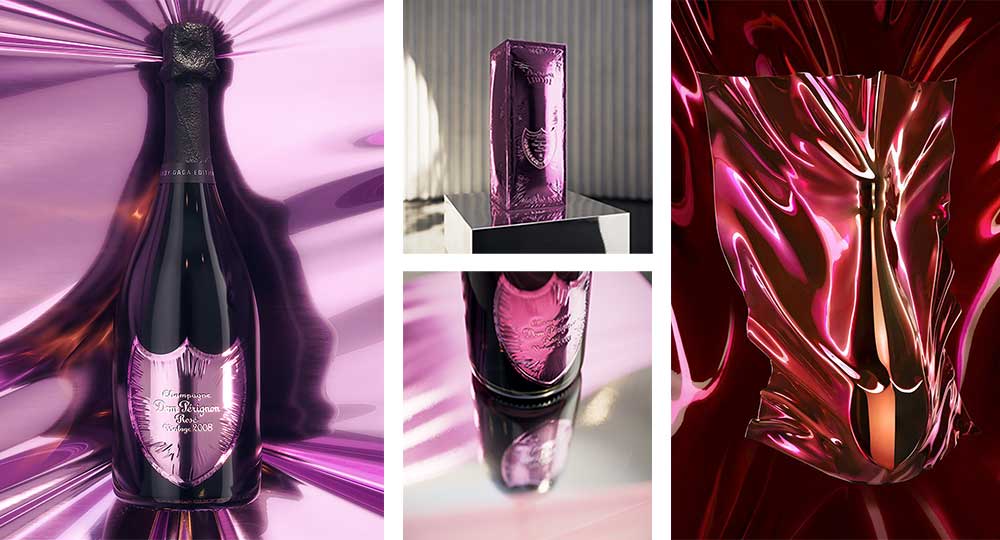 Lady Gaga's past collaborations with Dom Pérignon have focused on her charitable passion, the Born This Way Foundation. The Limited Edition Sculpture by Lady Gaga for Dom Pérignon was designed in collaboration with Nicola Formichetti and represents a veil enfolding a jeroboam of Dom Pérignon Rose Vintage 2005. With only 110 exclusive pieces produced, these works of art were displayed in flagship Dom Pérignon locations and sold in private sales. All the profits were destinated for the Lady Gaga Born This Way Foundation.
THE QUEENDOM
Teaming up with creative genius Nick Knight, Dom Pérignon and Lady Gaga have created a unique multi-media campaign entitled The Queendom, which contains images, videos and a one-minute short film titled "Creative Freedom Is Power". Modelling elaborate outfits to the soundtrack of her 2020 album "Free Woman", this campaign enables us to understand better the core connections between Lady Gaga and Dom Pérignon. It allows us to understand the creativity and aesthetic around the limited edition bottles.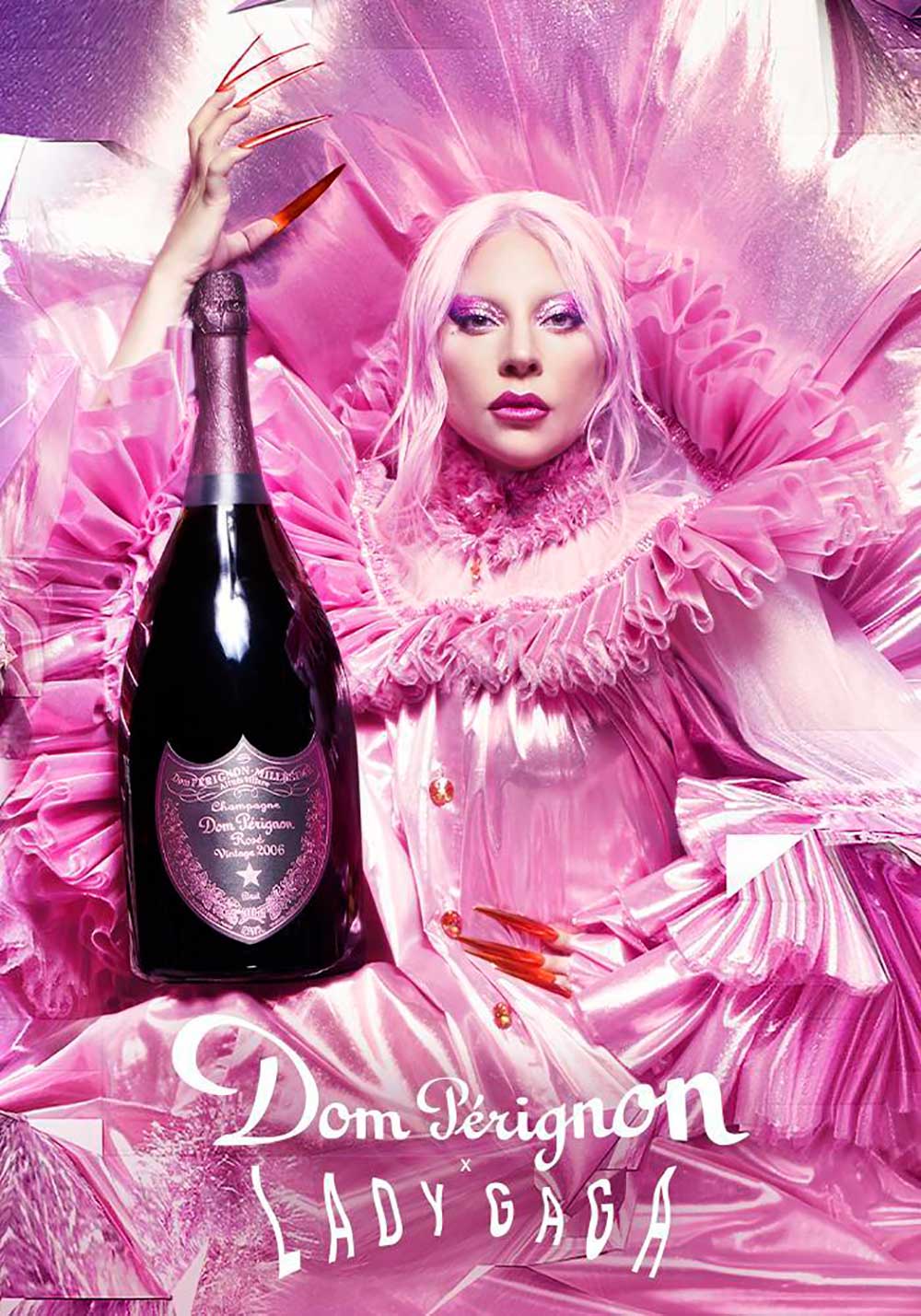 The collaboration between Dom Pérignon and Lady Gaga continues to align the exquisite taste we've already seen in the Dom Ruinart Blanc De Blancs 2010 Vintage Champagne and expect from the Champagne house alongside the creative drama we all know and love from Lady Gaga. We do not doubt that future Dom Pérignon and Lady Gaga Limited Edition releases will be as opulent and radical as ever.