From statement pieces to understated classics, there is fine jewelry for men to suit every taste and style. But before looking at our top picks, let's first explore how and why fine jewelry for men is enjoying a renaissance.
FINE JEWELRY FOR MEN IS FINALLY GETTING THE ATTENTION IT DESERVES
After spending decades as a neglected market segment, fine jewelry for men is finally enjoying the spotlight. Men's fine jewelry is more stylish and accessible than ever before, thanks to a new drive by jewelry designers to appeal specifically to guys.
As one of the fastest-growing categories within the jewelry market, there are now plenty of fine pieces designed especially for men by leading European names such as Cartier, Bulgari, and Chopard, to name a few.
Leading brands now offer all kinds of pieces to discerning gentlemen, from carefully crafted mixed-material bracelets to thought-provoking necklaces incorporating healing crystals. In short, there has never been a better time to start shopping for men's fine jewelry.
Whether you're looking for something understated to complement your everyday style or something a little more daring, there's a piece for everyone, making fine jewelry the perfect gift for either yourself or a fashion-conscious loved one.
THE BEST FINE JEWELRY PIECES FOR MEN
With so many pieces, it can be challenging to know where to start. Here are our top picks regarding the best fine jewelry pieces for men available today.
---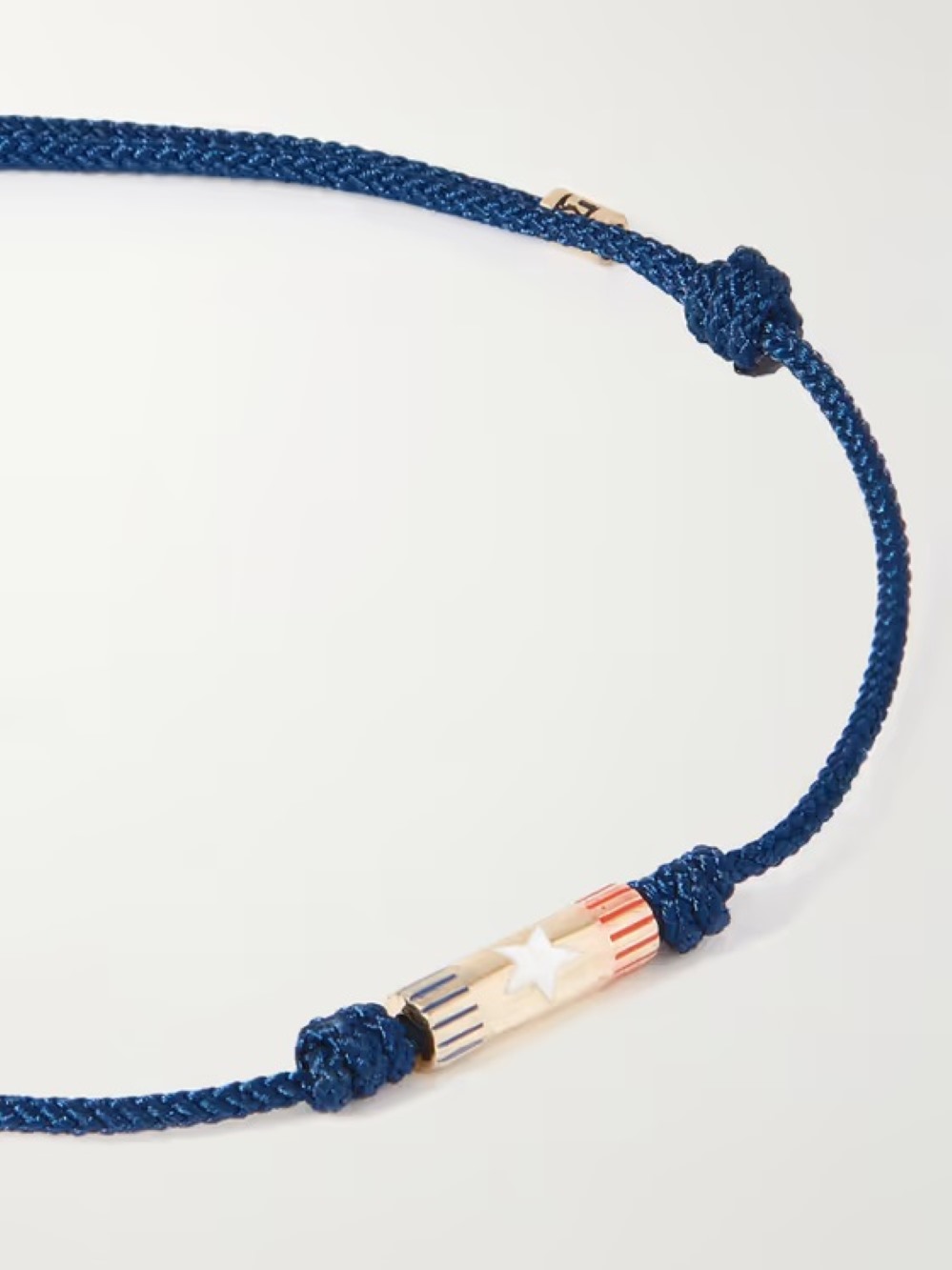 Since 2001, Luis Morais has been crafting luxury men's jewelry pieces with a casual twist. This bracelet nods to the Star-Spangled Banner with its enamelled charm. It's handmade from cord with a gold cylinder at the centre and secures with knotted drawstrings.
Shop now
---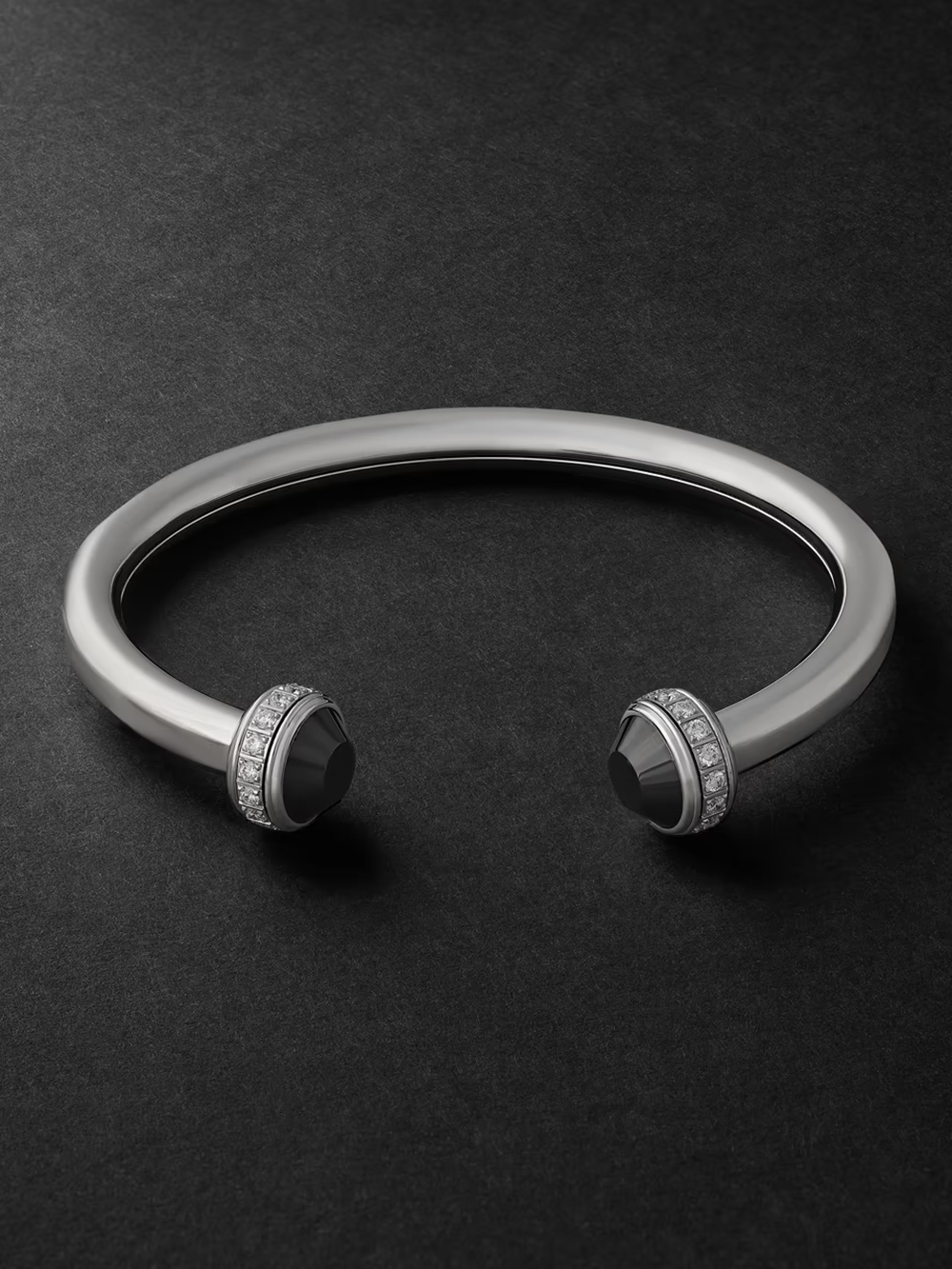 Since the 60s, Piaget, a Swiss luxury brand, has extended their century-old watchmaking expertise to jewelry. As this 18-Karat White Gold, Diamond, and Ceramic Cuff shows, it was only a matter of time before the masters of ultra-thin luxury pieces with precious metal details moved into men's jewelry.
The cuff is crafted from white gold, featuring rotating bands – a signature of the 'Possession' collection that represents the motion of destiny. It's encrusted with brilliant-cut diamonds and two contrasting black ceramic cabochons.
Shop now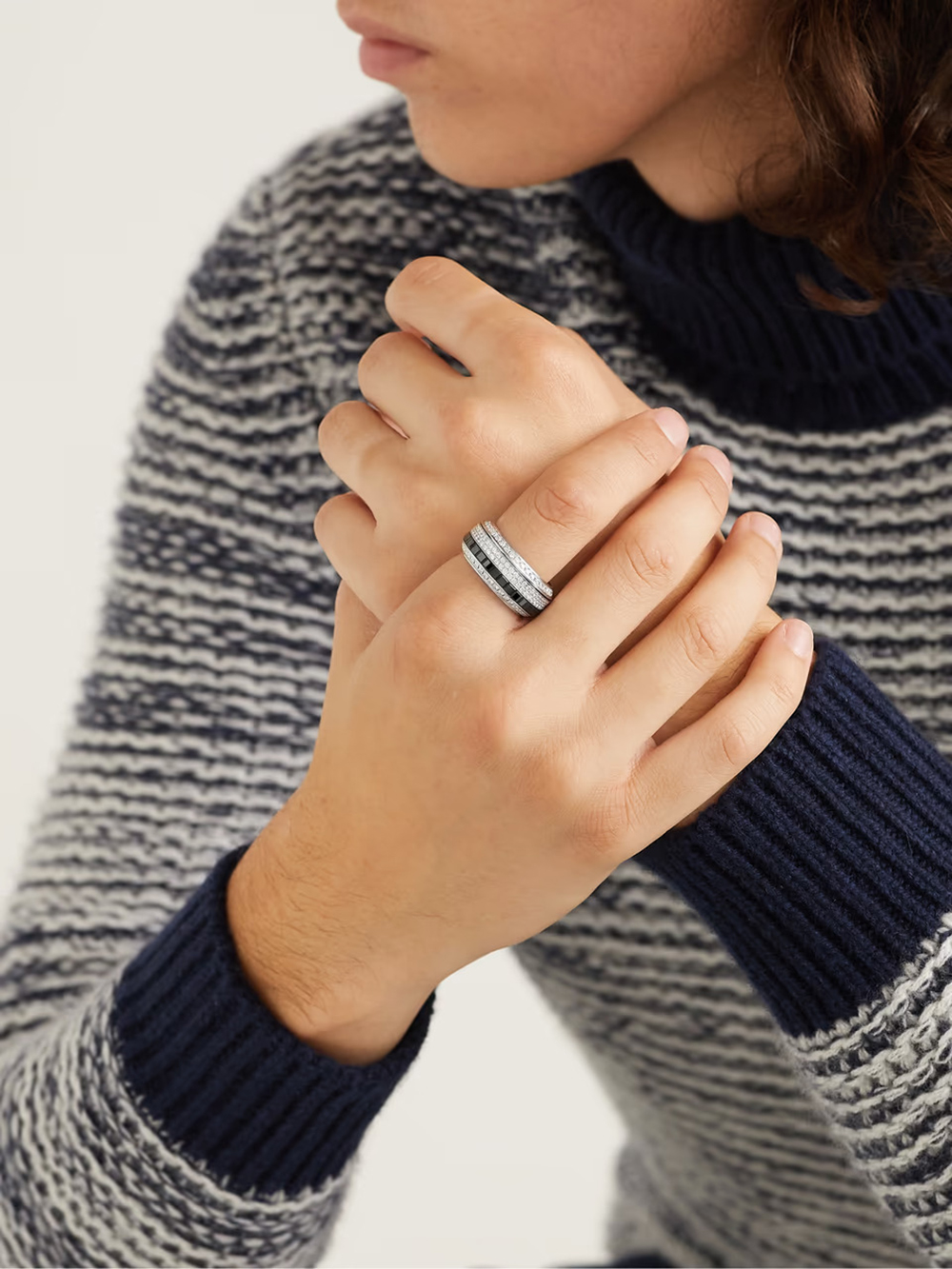 This entirely elegant ring is made with luxury lovers in mind. Lines of brilliant-cut diamonds envelope the 18-karat white gold ring. At the same time, the overflowing abundance is punctuated by a stark, eye-catching black ceramic line.
As part of Piaget's "Possession" line, this ring is designed to radiate energy and bring love, luck, and success to its wearer. Furthermore, the high-end design gives the person wearing it an air of luxury and authority.
Shop now
---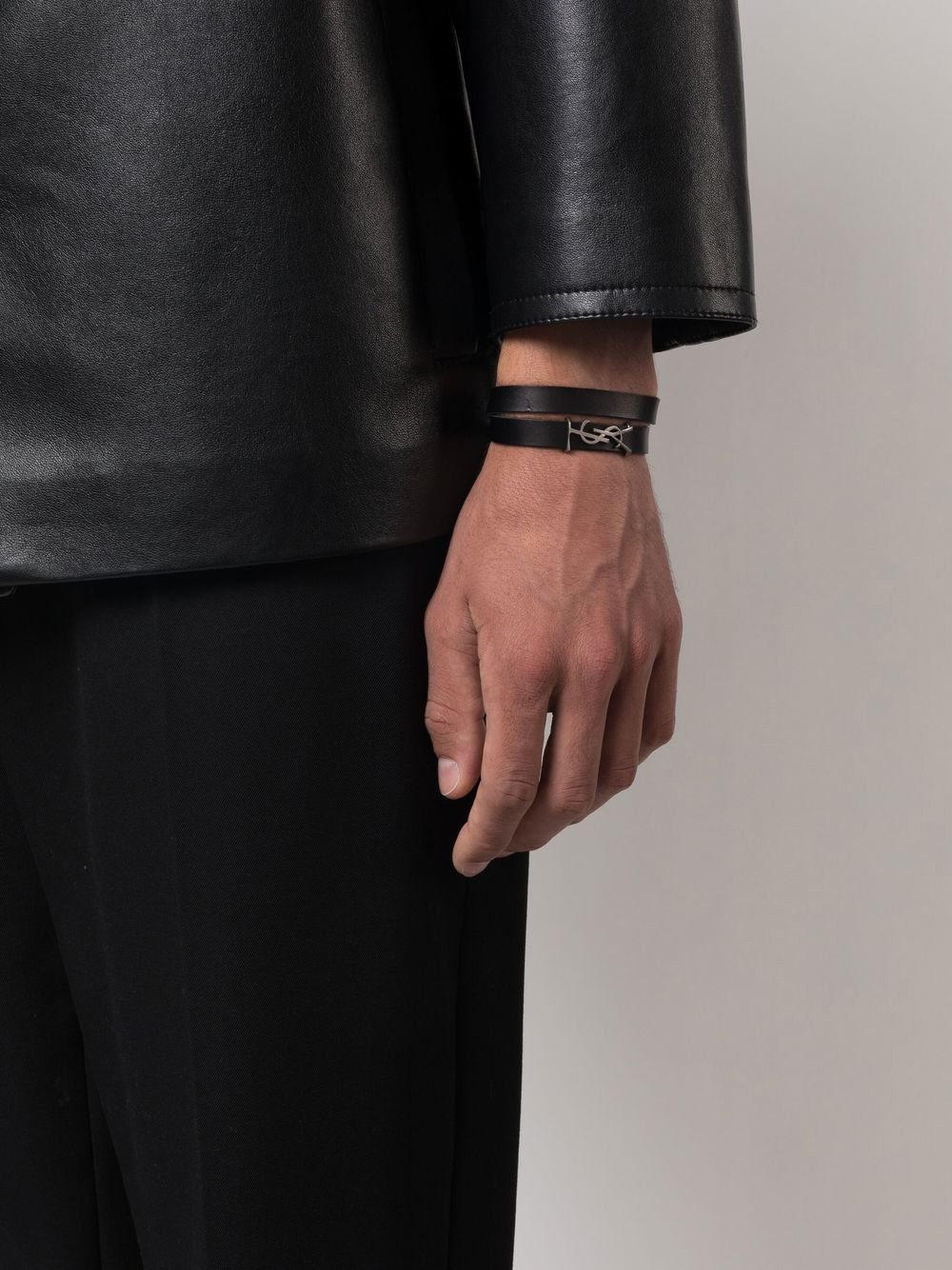 Feast your eyes on one of the finest men's jewelry pieces from Yves Saint Laurent's newest collection. Unmistakable in its branding, this calf leather wrap-around bracelet is embossed with a sleek, signature YSL logo charm. The bracelet's black, textured strap is a strikingly stylish contrast to the polished silver charm. This makes it the perfect bracelet for men new to jewelry or those who have been wearing it for years.
Shop now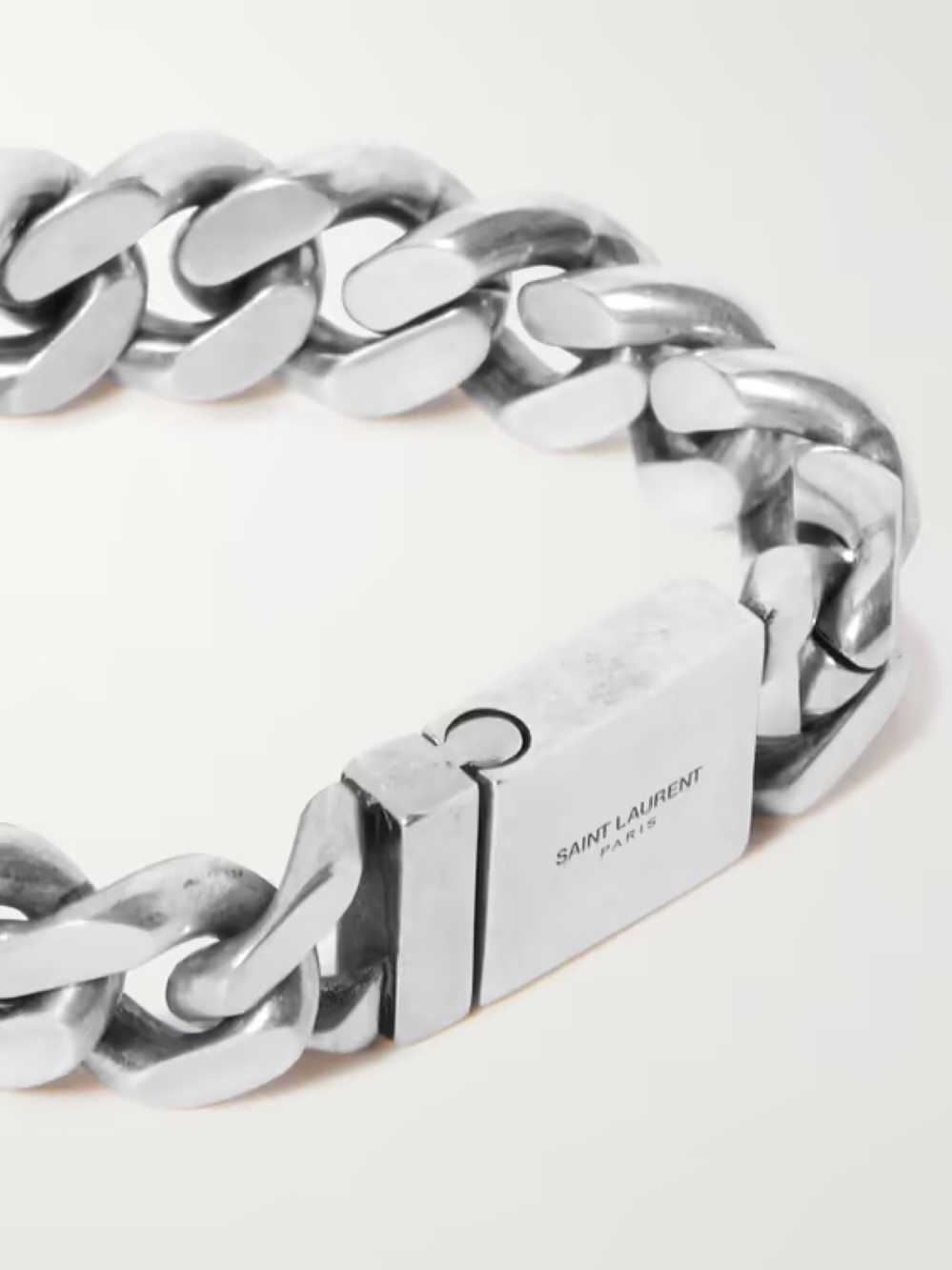 Crafted in Italy from silver-tone metal, SAINT LAURENT's bracelet features a thick curb chain and a clasp engraved with the brand's logo. Despite its weighty feel, this classic piece will complement any outfit.
Shop now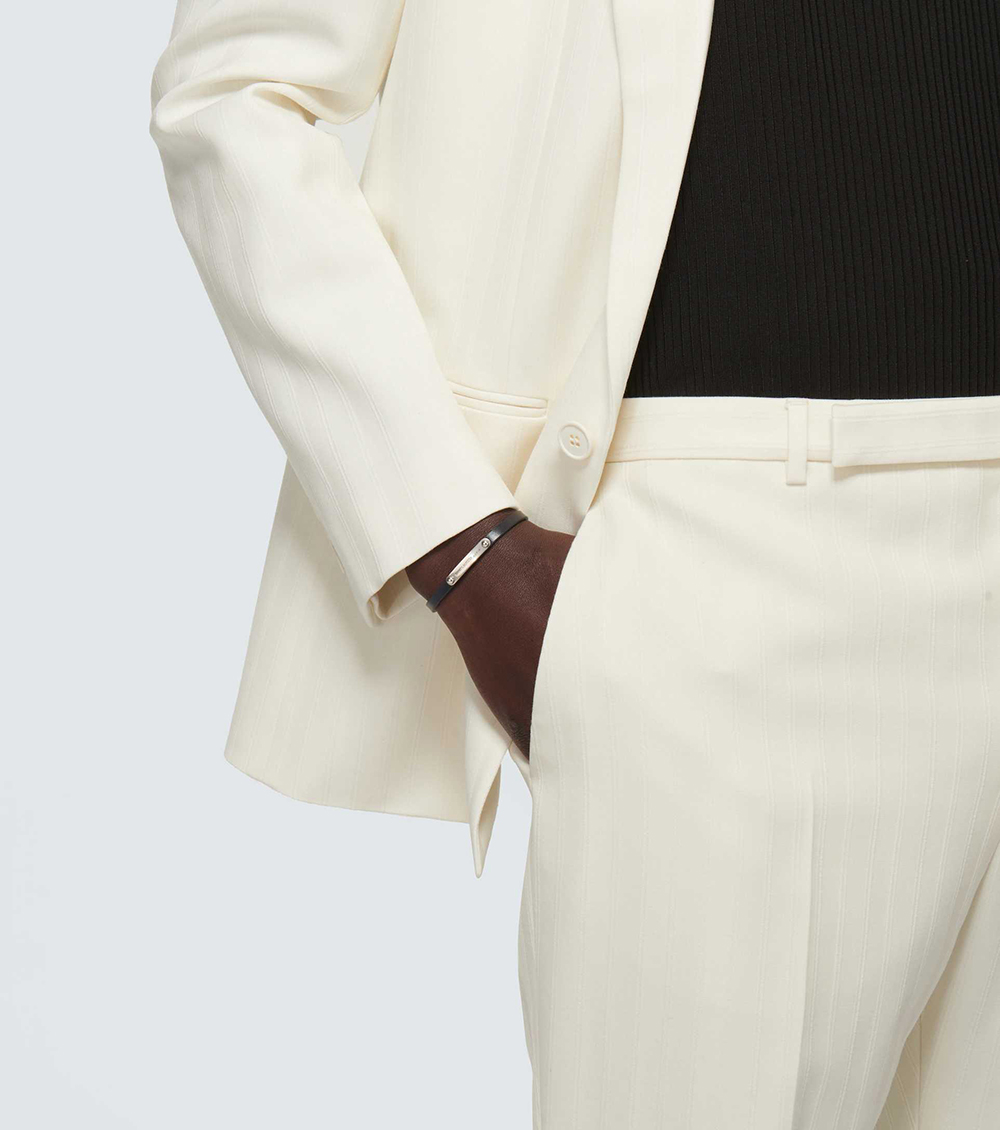 Despite its understated size and design, this bracelet's designer make-up speaks for itself. A Saint Laurent logo-engraved silver-toned plate lies over a smooth, black leather band that feels great on the wrist with easy magnetic fastening to the back. Overall, this ID bracelet draws on the casual-chic and industrial trends we're seeing more of in men's jewelry today.
Shop now
---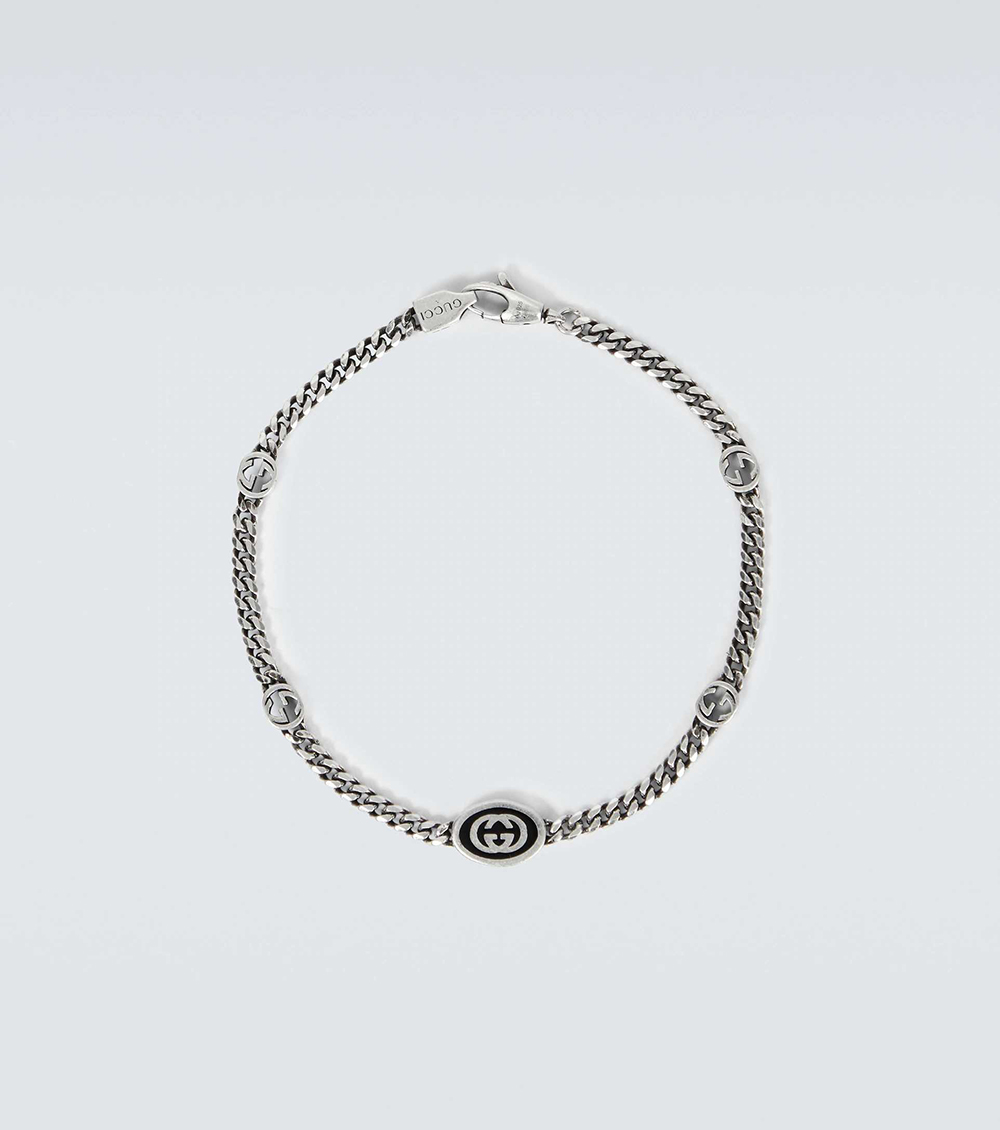 This bracelet boasts refined luxury with a rugged edge, forming part of GUCCI's bespoke men's jewelry collection. Brass develops the undertones of the bracelet with a silver finish, adding an exquisite sheen. On one side, the label's GG catches the eye, while on the other, a lobster clasp offers easy fastening, completing the laid-back yet luxurious style.
Shop now
---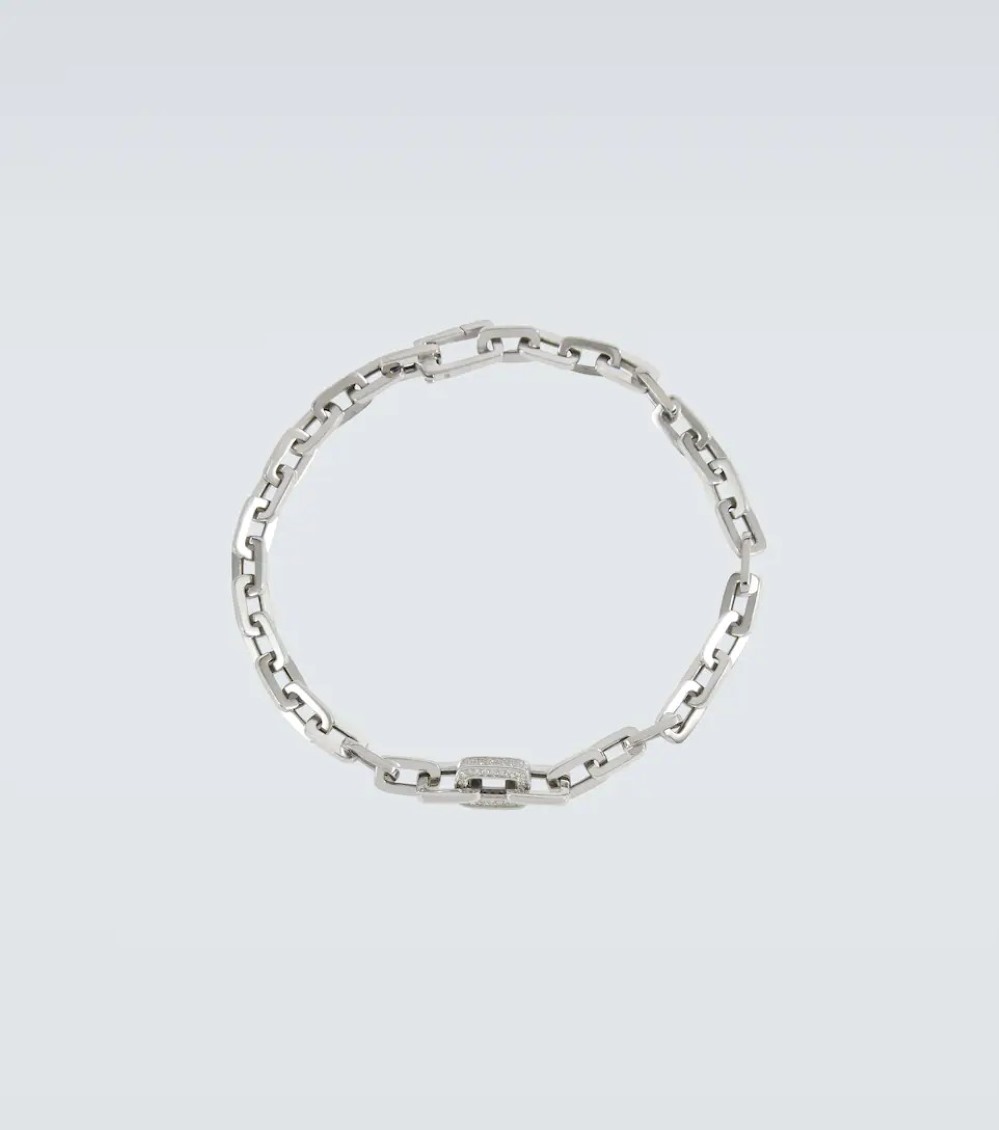 Versatility is a key point for Shay Jewelry, whose styles are designed for both practical days and formal evenings. The label's creations are crafted with extreme attention to detail and embellished with diamonds and gemstones. This bracelet is made from 18kt white gold and has a chainlink design that's detailed with round-cut diamonds.
Shop now
---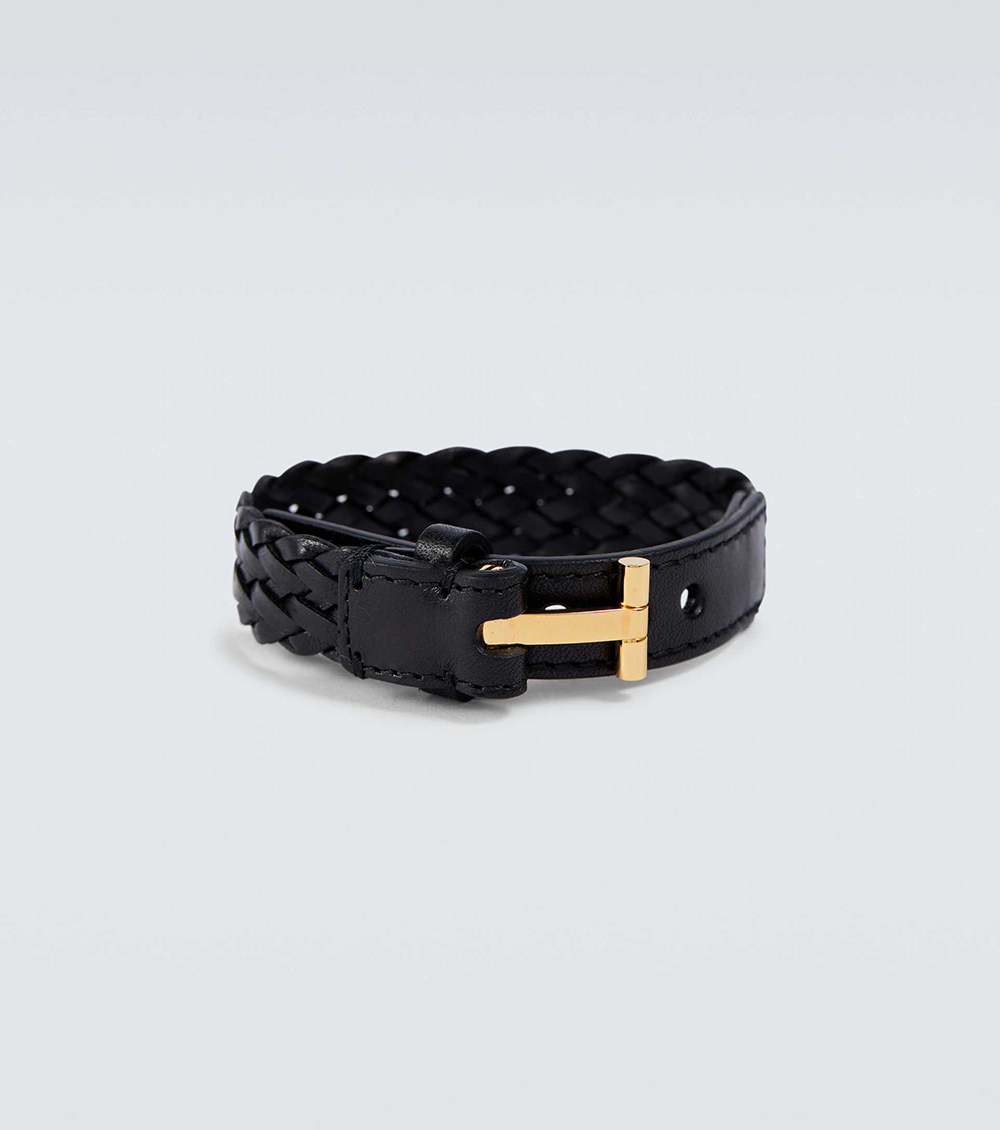 With all the appearance of a small-scale belt, this bracelet is modern men's jewelry incarnate. Formed from neatly braided leather, elements of Tom Ford's trademark polished look are present. A black leather band is contrasted by a gold buckle fast, making this a wear-anywhere men's jewelry piece.
Shop now
---
This distinct ring forms part of Chopard's 'Ice Cube' collection, illuminating precious metals and highlighting geometrical beauty. A glistening diamond punctuates the circle of faceted squares for an opulent edge in an intriguingly understated ring that's a homage to stylish symmetry. Satisfying to the eye, this fashionably fun ring is cast from 18-karat gold.
Shop now
---

This distinctive enamel ring, available in both silver and gold, stands out in even the most luxuriant crowd. There's an inherently 'manly' touch to this one-of-a-kind ring that draws on the industrial trend sweeping the men's jewelry scene. The ring is quite long because of the uneven way the rings are stacked. Bolted details on either side give the ring a stylish edge.
Shop now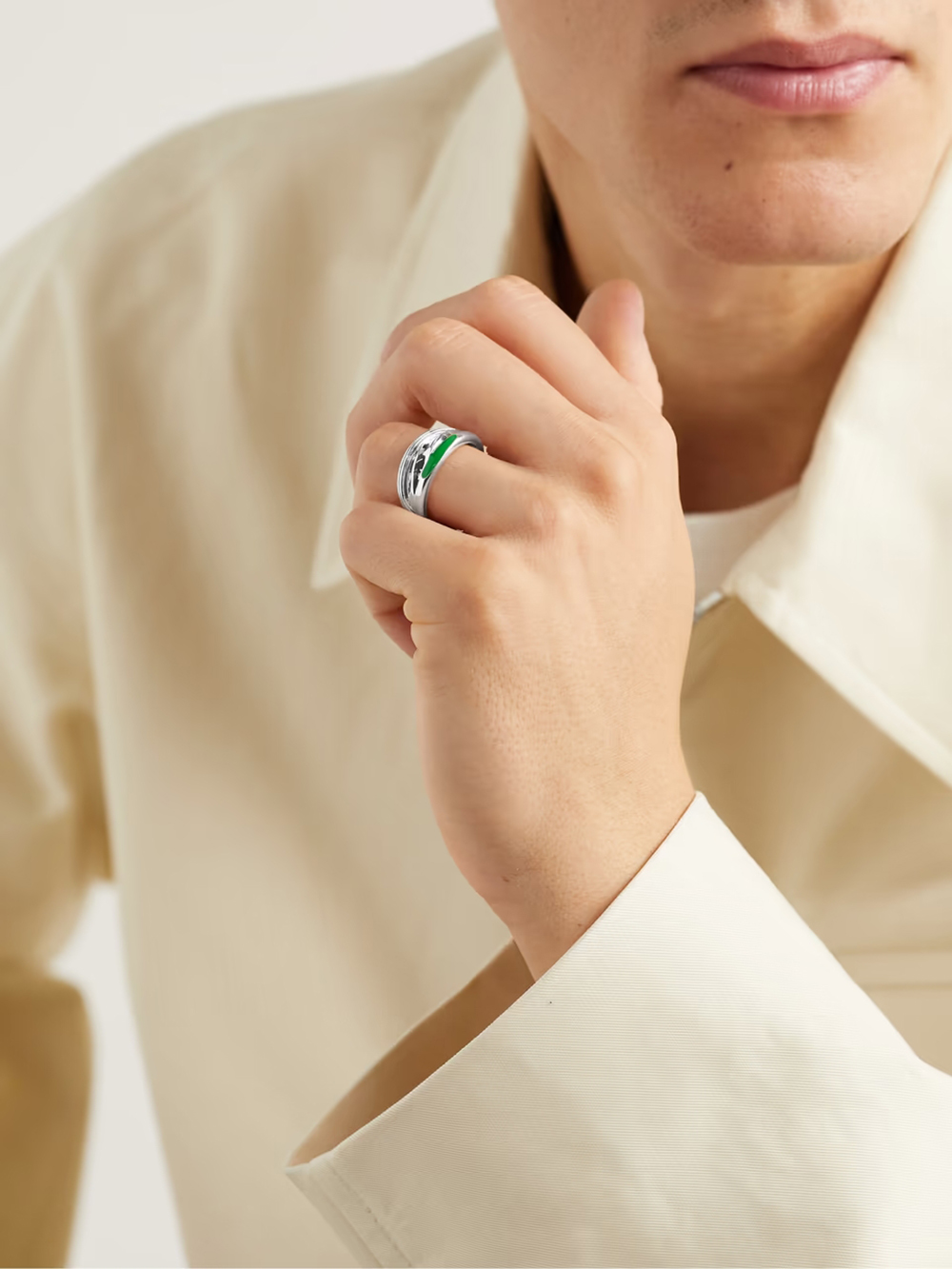 Bottega Veneta's iconic 'Bottega Green' makes a gorgeous appearance in this intricate ring for men. This ring is handcrafted in Italy from glossy silver and embellished with a sliver of glossy enamel for an 'en vogue' layered aesthetic.
Shop now
---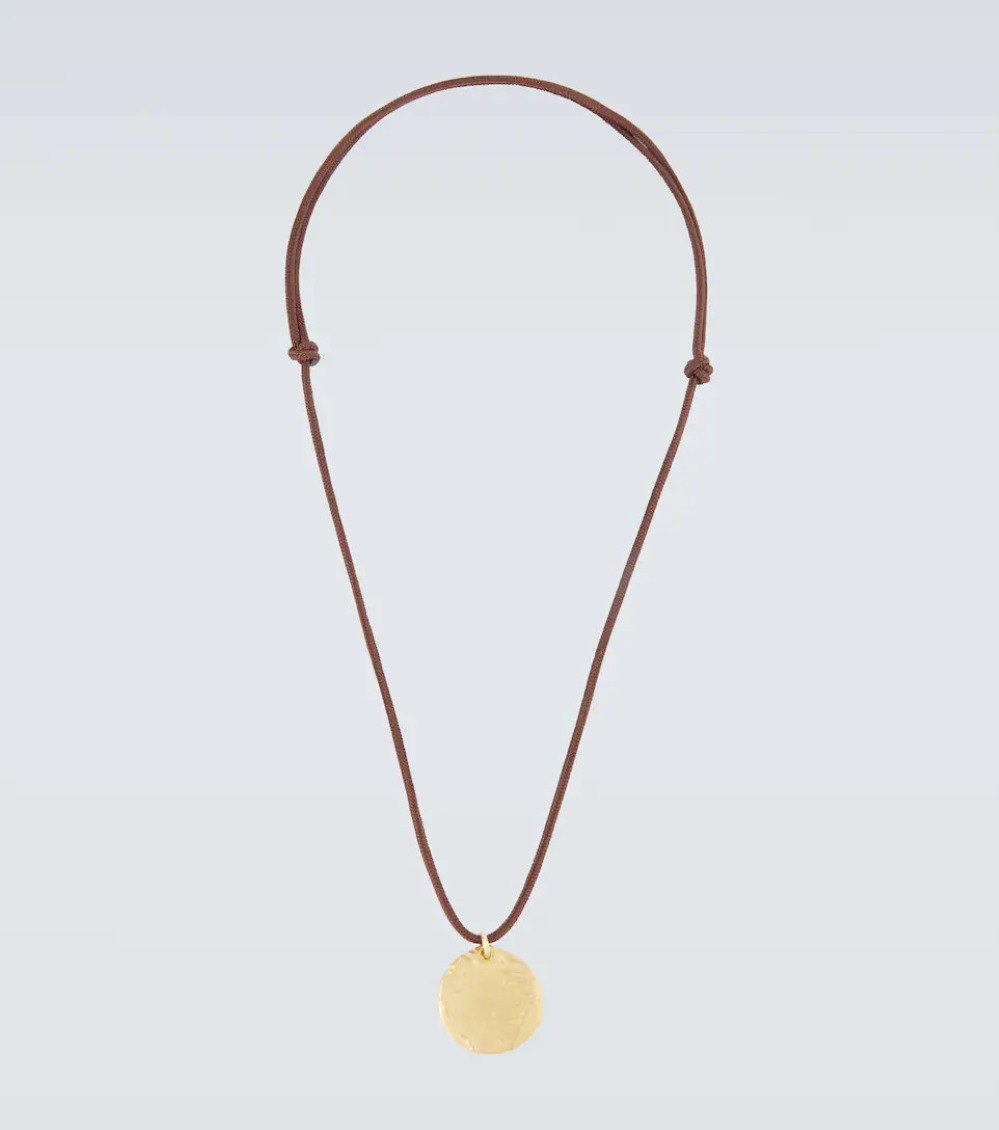 Fusing Nordic minimalism with Middle Eastern influences, the label Elhanati crafts handmade jewelry in Denmark. The atelier uses recycled 18k gold and also incorporates dazzling finishes by way of diamonds and sapphires. The String necklace is threaded onto an adjustable brown chain and has a circular wax-cast pendant with the edge of the maker's thumbprint visible.
Shop now
---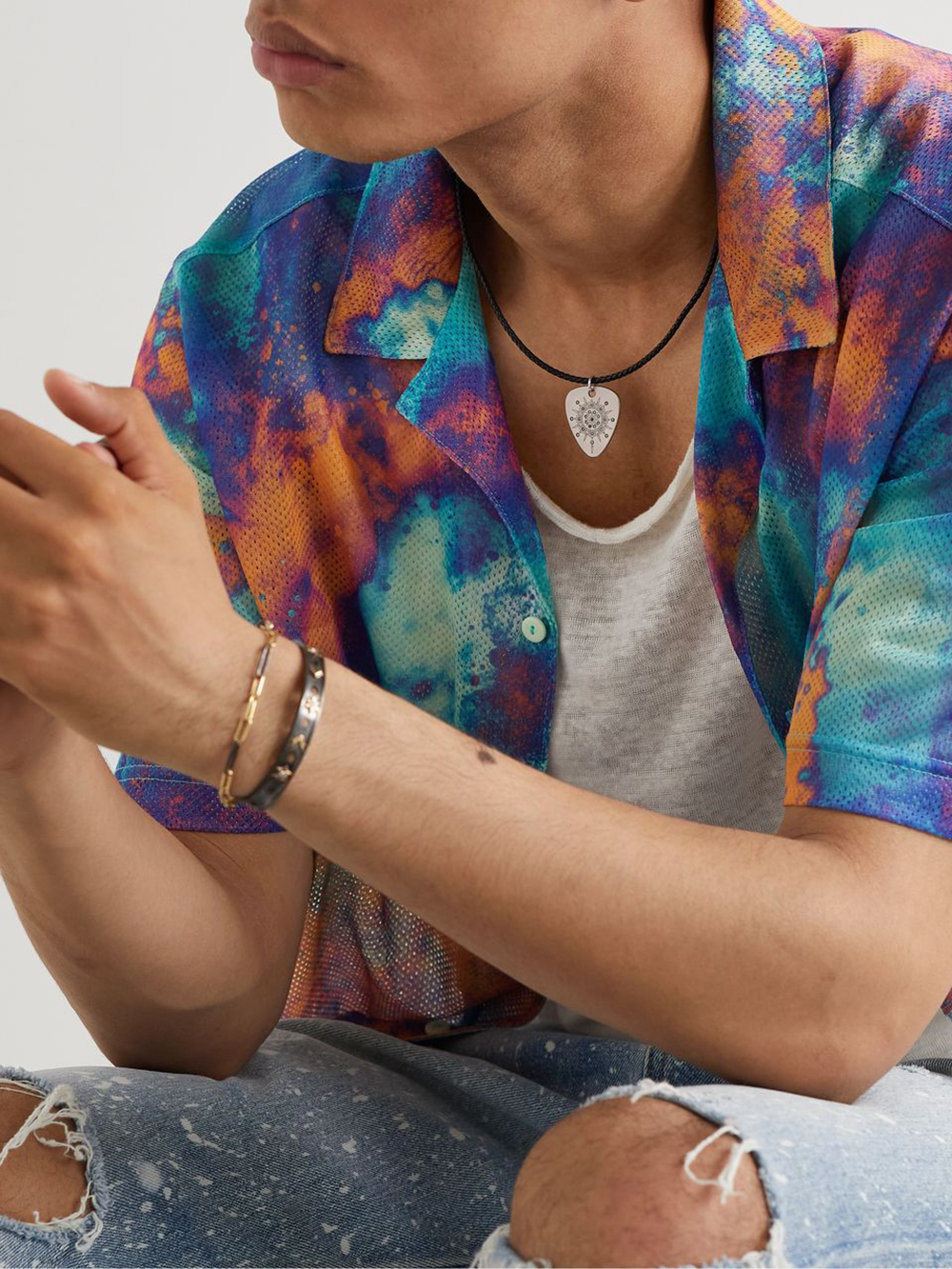 This necklace from Jenny Dee is a modern spin on the traditional men's necklace, and it has hints of both the beach and rock & roll. This "Intuition Mandelic" necklace is handcrafted in Italy, where three souls converge: those of music, the 1960s, and timeless Italian-style intuition.
Drawing inspiration from the 1960s and 1970s, the pick-shaped pendant is crafted from Mandalic Titanium, engraved with unique detailing and encrusted with brilliant diamonds. It is available in either black or blue to suit all tastes.
Shop now
---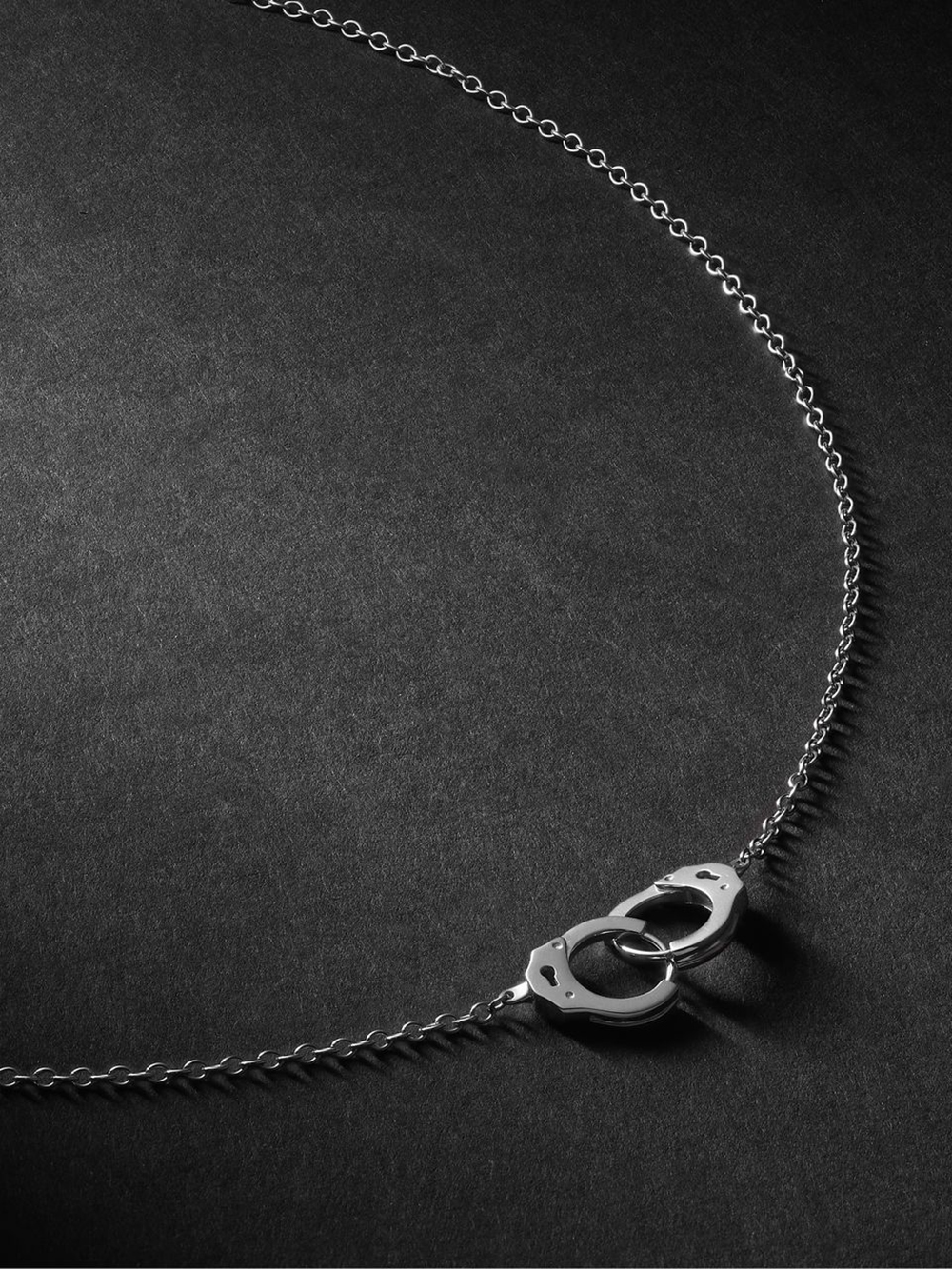 Getting her start in New York's East Village, it's no surprise that Maria Tash continues to daringly fuse rebellious and counter-cultural features with an overriding modern-trendy style. A string made of 14-karat white gold clasps in the form of interlocking handcuffs, which also function as the fastening mechanism for the necklace. This necklace is one of a kind and exudes individualism.
Shop now
---
When it comes to jewelry for men, Givenchy always gets it right. This brass-made G Chain necklace is imbued with a subtly confident Italian style, drawing on generational expertise. A thin silver-toned chain rests easily yet stylishly on the neck, while two lightweight G-logo pendants are the cherry on this luxurious cake.
Shop now
---
FINE JEWELRY PIECES FOR MEN: REFINE YOUR LOOK
Jewelry pieces for men as a birthday gift, Valentine's Day or just no occasion, always is the perfect time to invest in some new jewelry or timepieces for your collection. Whether you are looking for a timeless piece that you can wear for years to come or something unique and eye-catching, the above fine jewelry for men pieces will certainly add a touch of refined sophistication to your look.