WHAT ARE THE BEST GIFTS FOR MEN?
Gifting for all the seasons, this Best Gift for Men Guide will impress that special someone in your life. Whether it's a special gift for his birthday, a milestone anniversary with your husband, or simply the holiday season, we have compiled a wish list that is guaranteed to please even the most stubborn of men who insist they already have everything.
From that perfect new luxury watch for your boyfriend's birthday, the coffee table book for your Dad on the holidays, or those trendy sneakers your brother-in-law has been spying on every celebrity in town; we are here with the best gifts for men that they'll actually like.
No more panicking that your last-minute surprise for your pal or cousin is going to flop, no more energy wasted on scouring the stores for the perfect present for the guy in your life who says he "doesn't need more gifts". These unique gift ideas for men will help you choose the right gifts for him, whether he is an easygoing guy, an athletic sportsman, or your office secret Santa.
In this ultimate gift guide for men, you'll find items that are unique, special, and bound to hit the mark for even the most stubborn of men. For men who take considerable pride in their homes, we have some genuinely wonderful home scents. We have a selection of extraordinary spirits for men who like to drink responsibly.
And for those men who don't seem to like anything (I'm looking at you, father-in-law), we have a whole list of practical accessories that will make their lives a little easier.
So, whoever the special guy is in your life, there will be something on this Best Gifts for Men List to suit them.

THE BEST GIFTS FOR MEN WHO LIKE TO TRAVEL IN STYLE
For the jet-setting man who likes to travel in style, have a look at these travel accessories.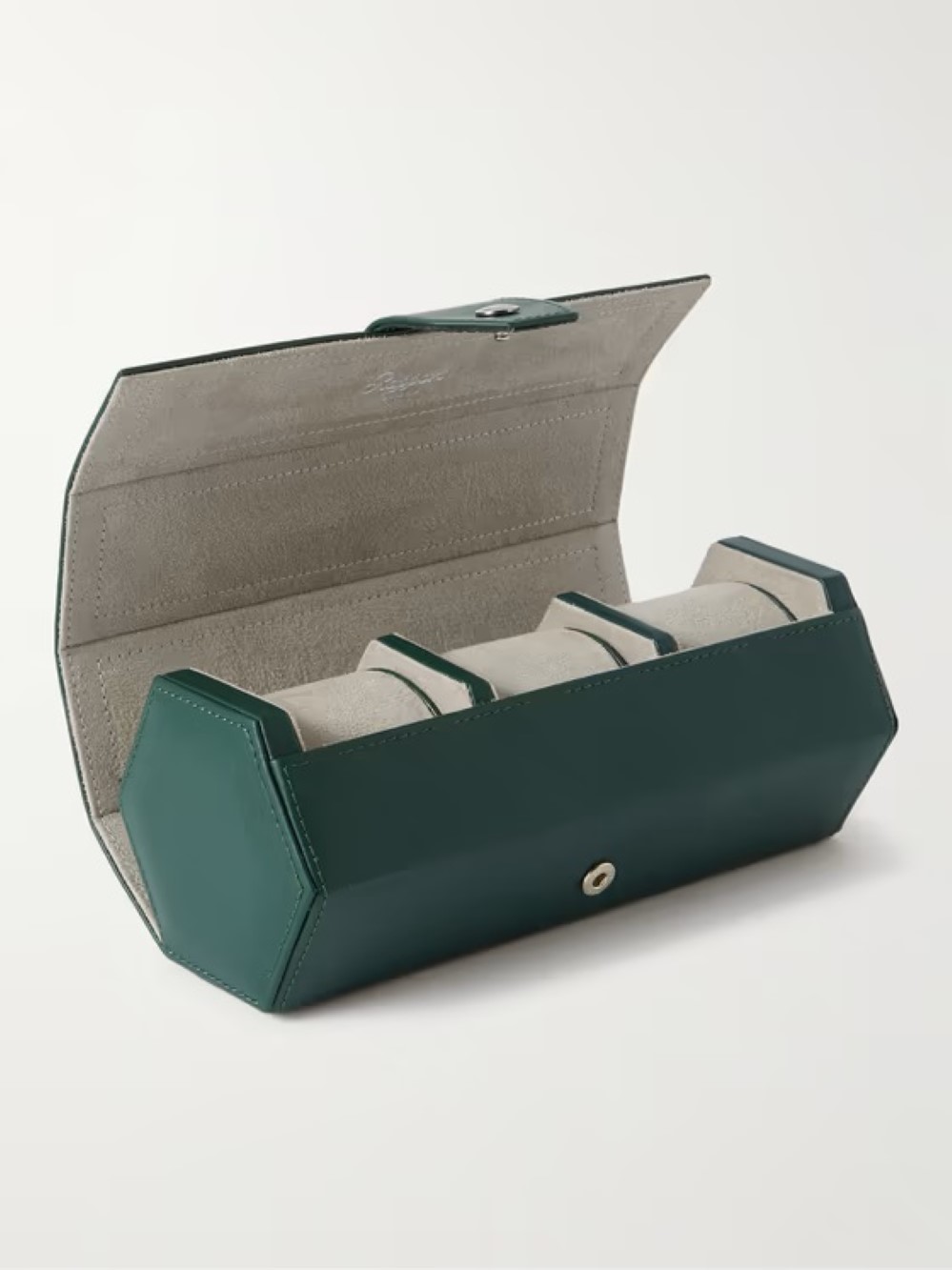 Using the same techniques that the label pioneered over a century ago, this 'Vantage' watch roll by Rapport London has been crafted in the UK from butter-soft leather. It's lined with suede to prevent any scratches and has space for three timepieces, making it a good option for the travelling collector.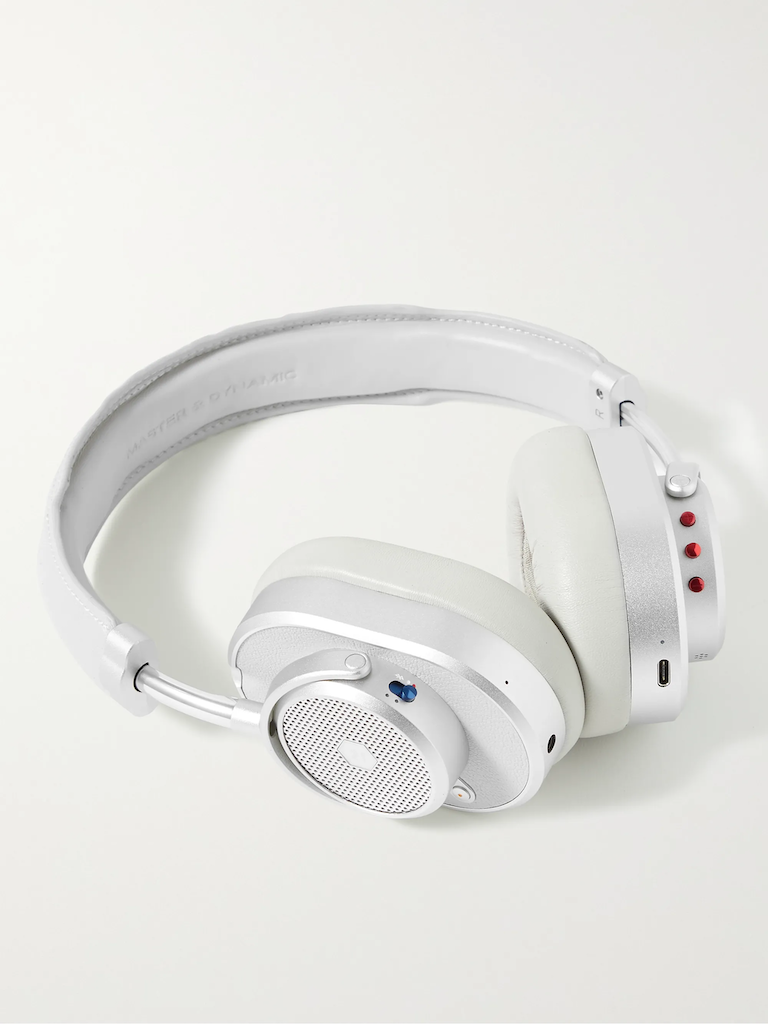 The Master & Dynamics MW65 Wireless Leather Over-Ear Headphones are one of the must-have travel accessories, not just because they look fantastic, but because they are perfectly designed with air travel in mind.
Being ultra-lightweight and having leather cushioning on each ear, they are light enough to put in your hand luggage and comfortable enough to wear for the entire flight. Better still, the battery lasts for 24 hours, so regardless of where you are travelling, these headphones will continue to entertain you the entire time.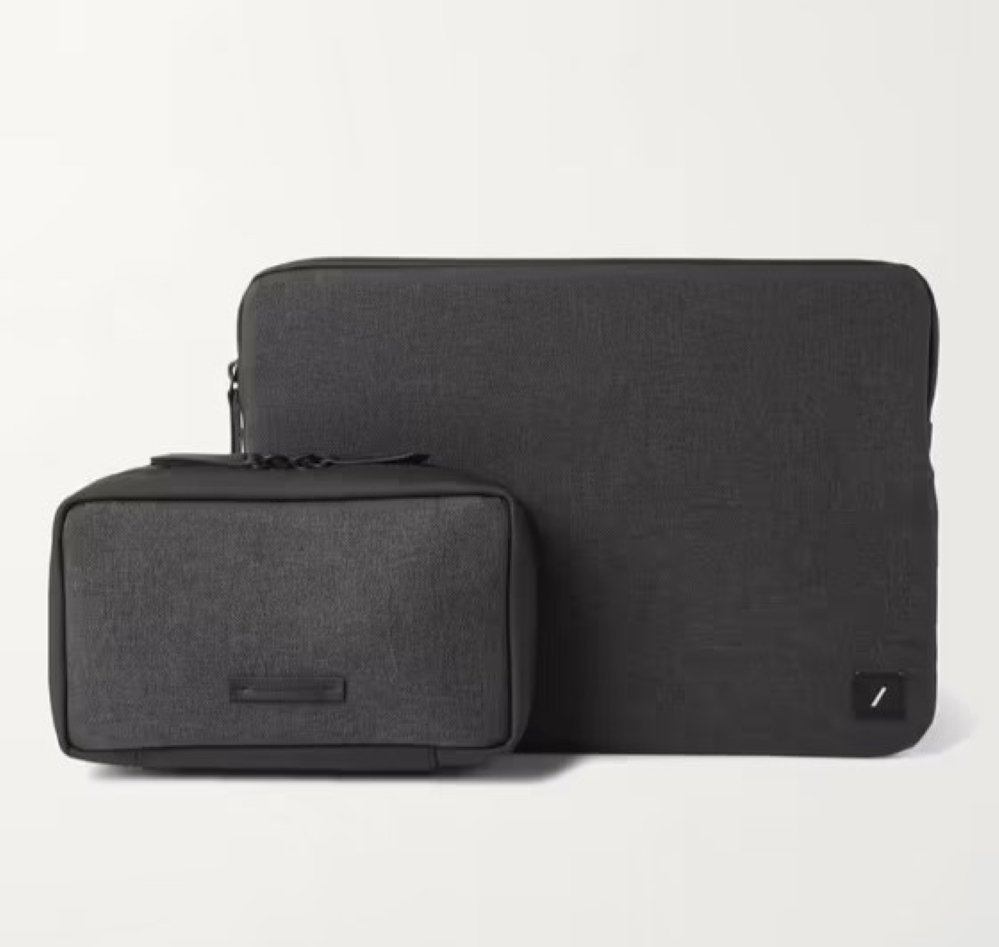 If you need to check in on your travels or are living the nomadic life, this Apple Pro User Bundle is the perfect solution to a portable workstation. Featuring cables, a Smart Hub PD for device charging and a travel case to keep everything organised, this bundle is a must for the savvy traveller.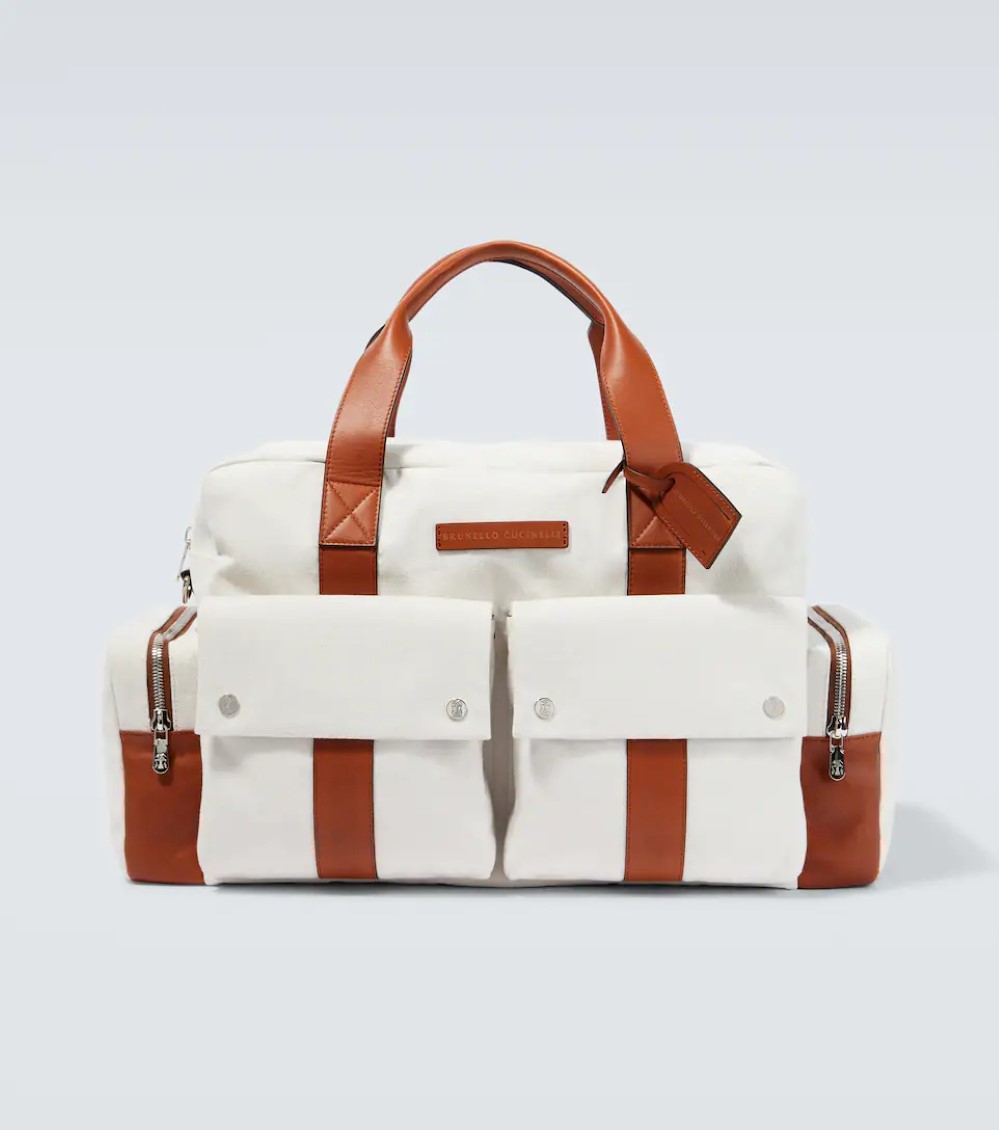 The Leisure duffel bag is made from cotton and linen blend canvas and trimmed with leather. The roomy design has top handles and features plenty of space for essentials with internal and external pockets.
THE BEST LUXURY WATCHES GIFTS FOR MEN
Time never looked so sophisticated. Take a look at the best of jewelry and watches here.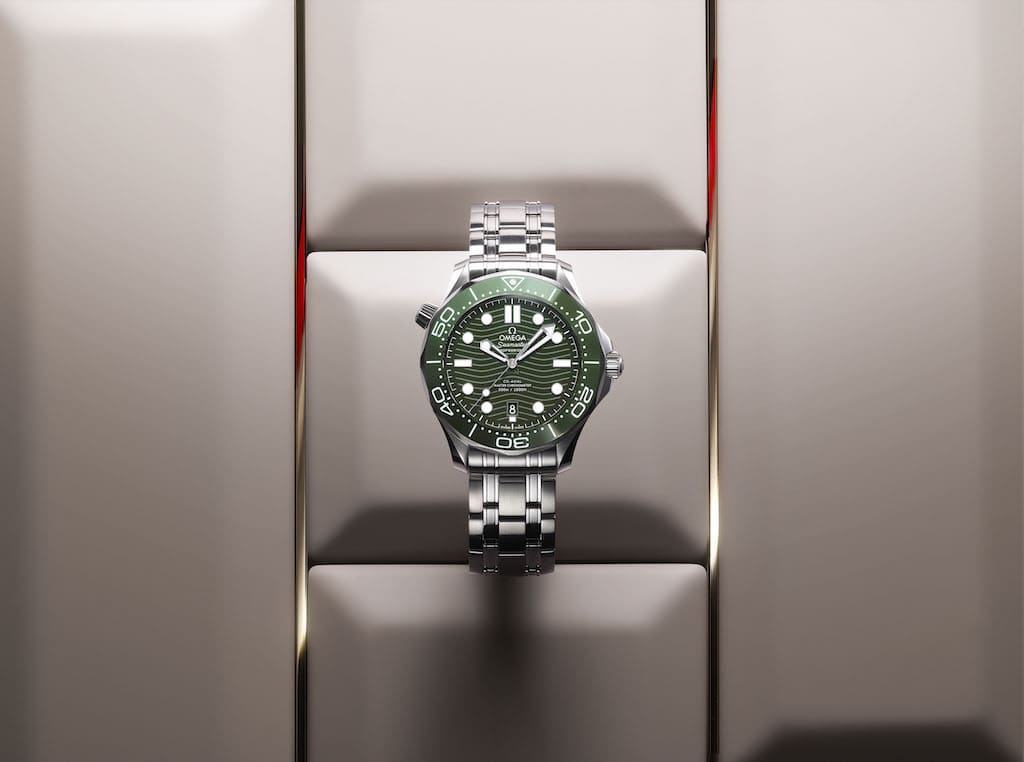 Few timepieces have made their mark as milestones of the industry, and sure enough, the OMEGA Seamaster Professional belongs to this elusive category of watches. For as long as we've been talking about diving, the Seamaster Professional has always been influential, and this reference, the 210.30.42.20.10.001, fits into the line with its beautiful dark green coloured dial embellished with its signature wave pattern.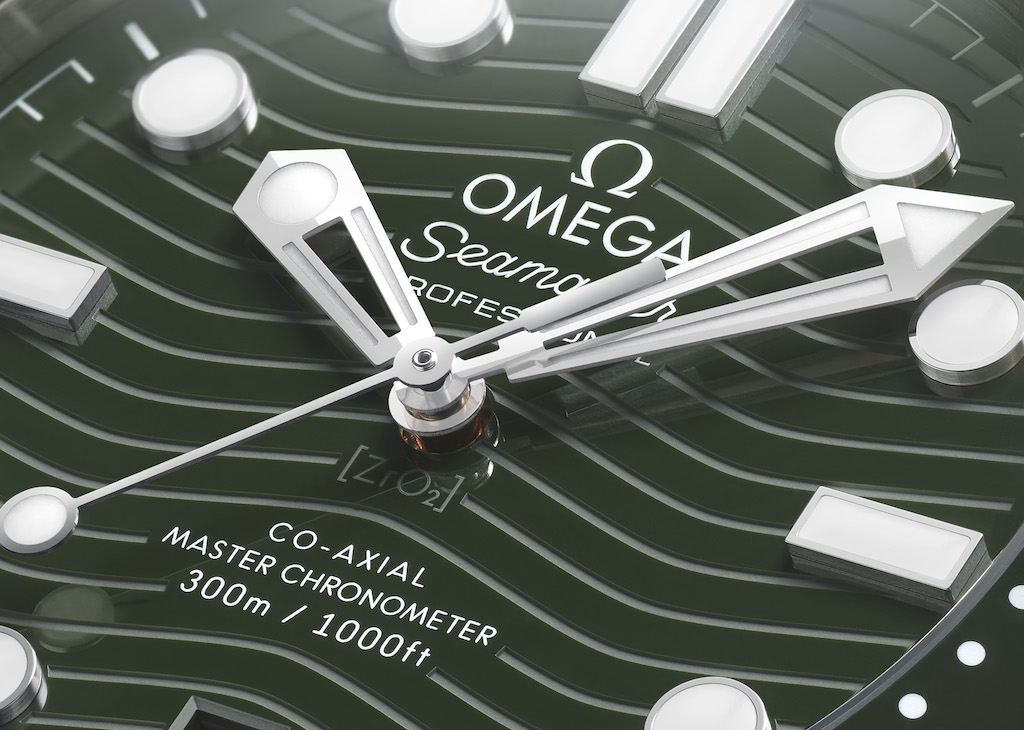 Beautiful and possible, the OMEGA Seamaster Professional Diver 210.30.42.20.10.001 is a true diver's watch for demanding dives, with its 300-meter water resistance and helium release valve at ten o'clock. Its 42 mm stainless-steel case houses an automatic 8800 movement with a 55-hour power reserve and Master Chronometer certification, visible through the case back.
The OMEGA Seamaster Professional Diver 210.30.42.20.10.001's proven readability is ensured by its rhodium-plated indexes and hands coated with white SuperLuminova to be legible in the lowest light conditions. It's an absolute masterpiece to wear and carry with gusto, to accompany us in all circumstances.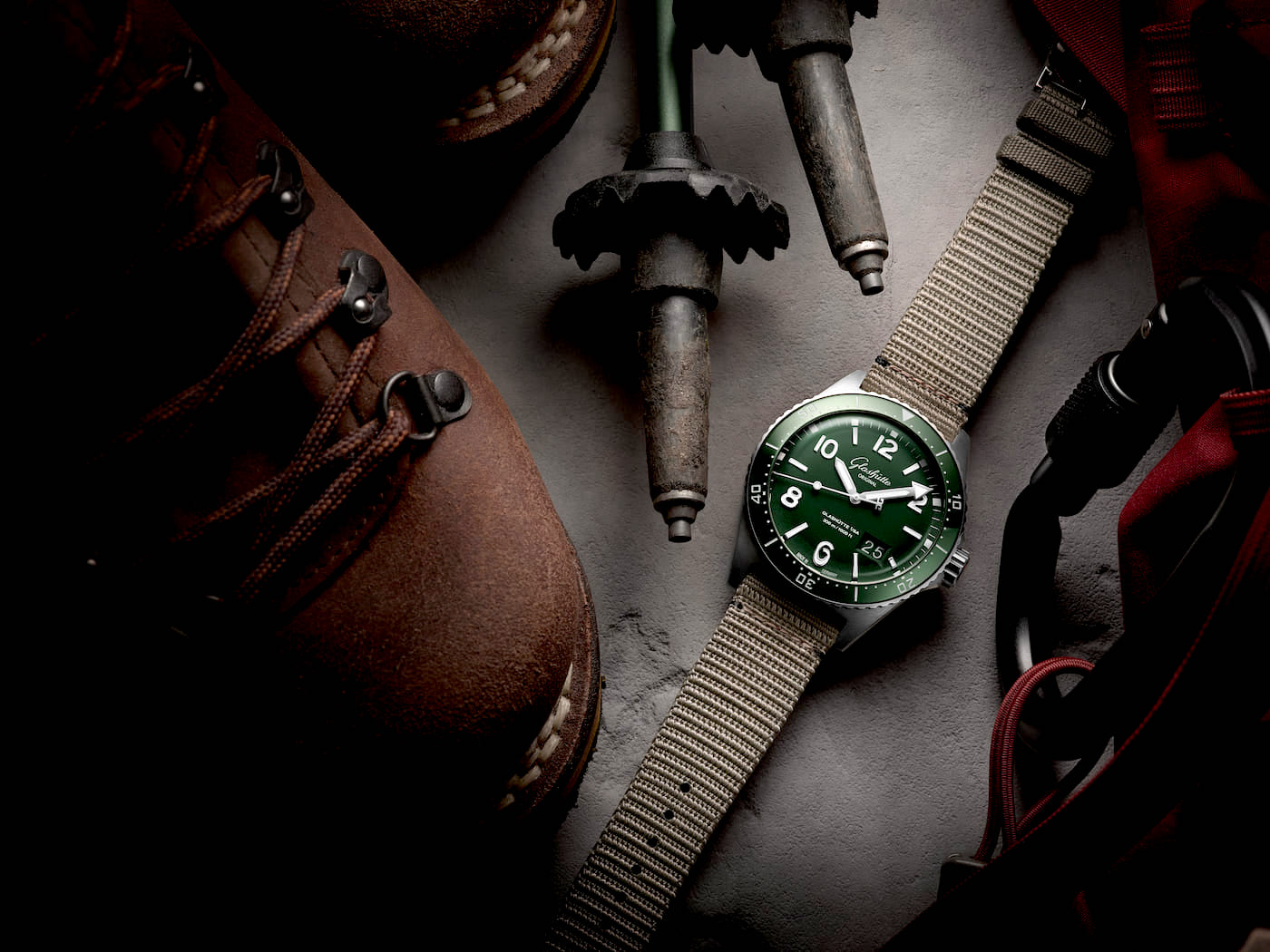 Glashütte Original's sophistication meets nature in this SeaQ Panorama Date Green that suggests, through its livery of a sumptuous deep green, how fundamental it is. A watch that is made to withstand the most demanding tests yet exudes an innate elegance: this is the stylistic hallmark of the Glashütte Original SeaQ Panorama Date Green.
It offers a 300-meter water resistance, and a manufactured 36-13 movement, with 100 hours of power reserve, shown in all its beauty through the visible sapphire crystal case back – the perfect way to showcase the superbly finished Glashütte Original calibres.
Further information and price details can be found here.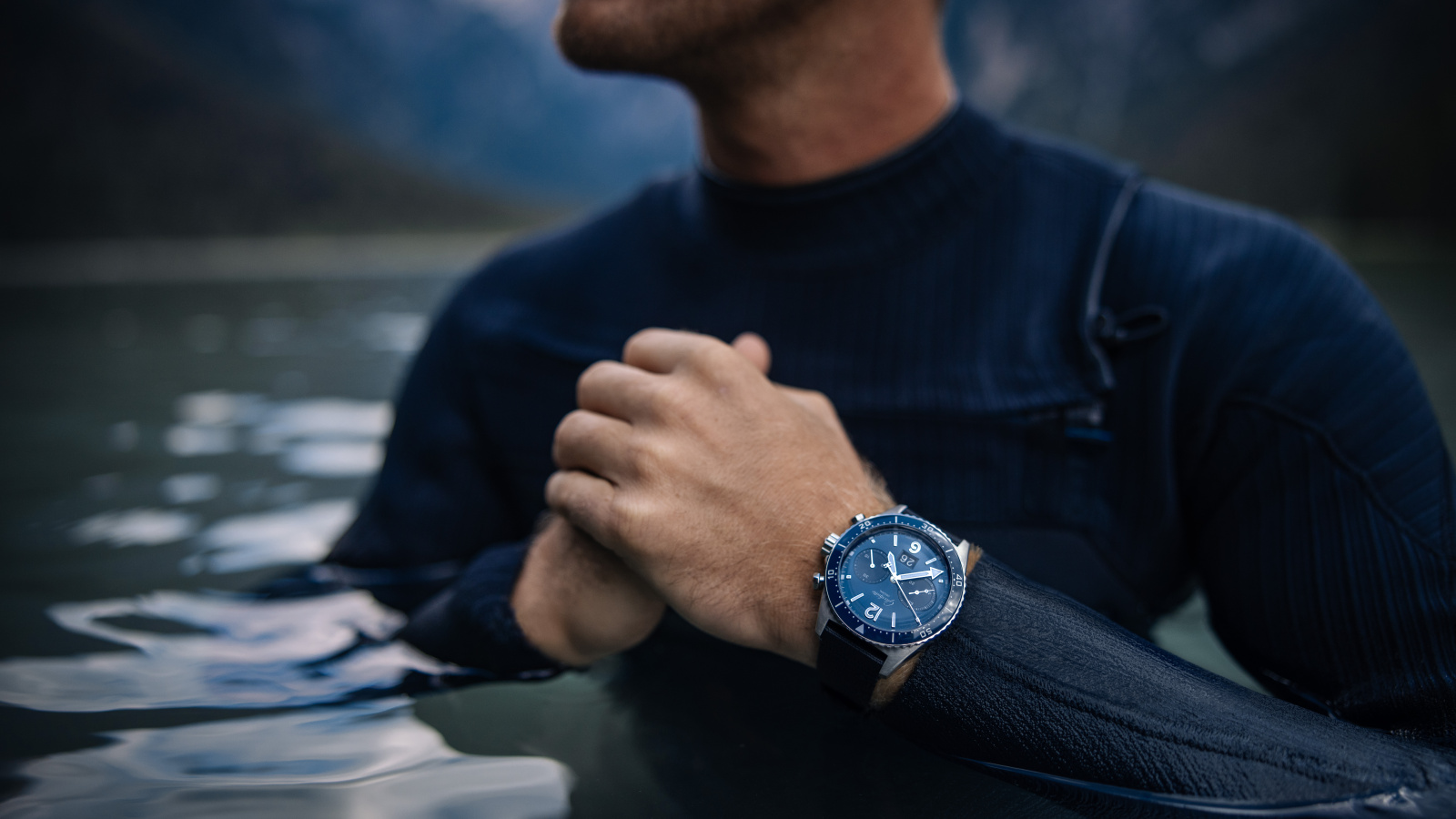 The debut model of the SeaQ Chronograph is dressed in dark blue, from the handmade dial to the unidirectional rotating bezel with ceramic inlay. The hour, minute and stop second hands as well as the indexes are generously coated with Super-LumiNova®, which ensures optimal readability even in difficult lighting conditions.
Four different strap options are available: a dark blue rubber strap, a stainless-steel bracelet with a fine adjustment mechanism, and two synthetic fabric straps made from recycled fishnets, in grey or blue.
Further information and price details can be found here.
If you need inspiration for gifts for men, please have a look at our best jewelry and watches.

THE MOST PRACTICAL GIFTS FOR MEN
Practical accessories are the ideal gift for the man who thinks he has it all.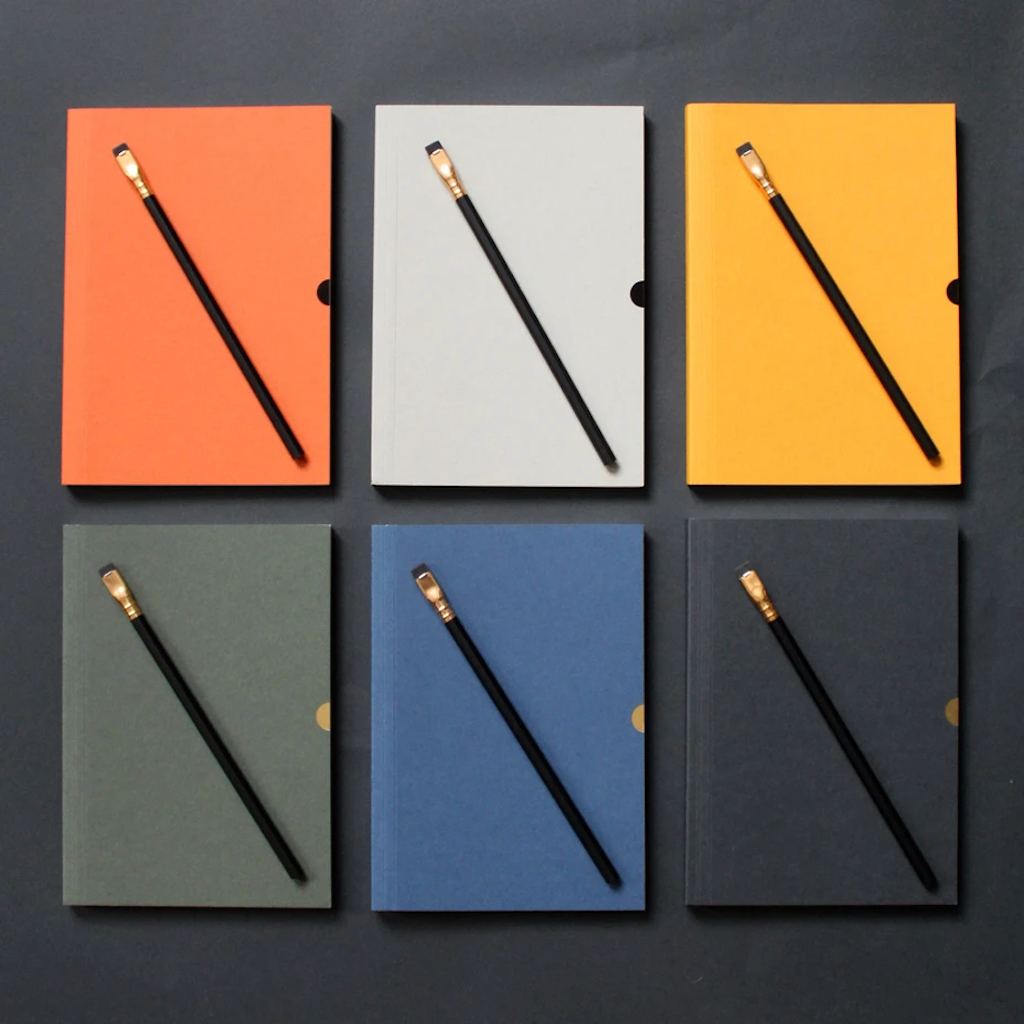 Dissatisfied with stationery's tendency toward more ornate designs, designer Amy Cooper-Wright founded Mark + Fold in London, where she now produces understated, modern creations in small batches while prioritizing exceptional quality. In a subtle ingenious touch, each handbound notebook is made with cold glue, making it lay effortlessly flat on the table.
Crafted out of paper from Scottish trees and covers from recycled coffee cups, not only will you write without fuss but feel good (and look good) doing it.

THE BEST BACKPACK GIFTS FOR MEN
Whether for travel or just commuting to work, look at these best backpack gifts for men.
This gorgeous logoed backpack has the vintage style that is so on trend right now. The coated canvas and leather trims set off this beautiful backpack into a versatile and durable piece.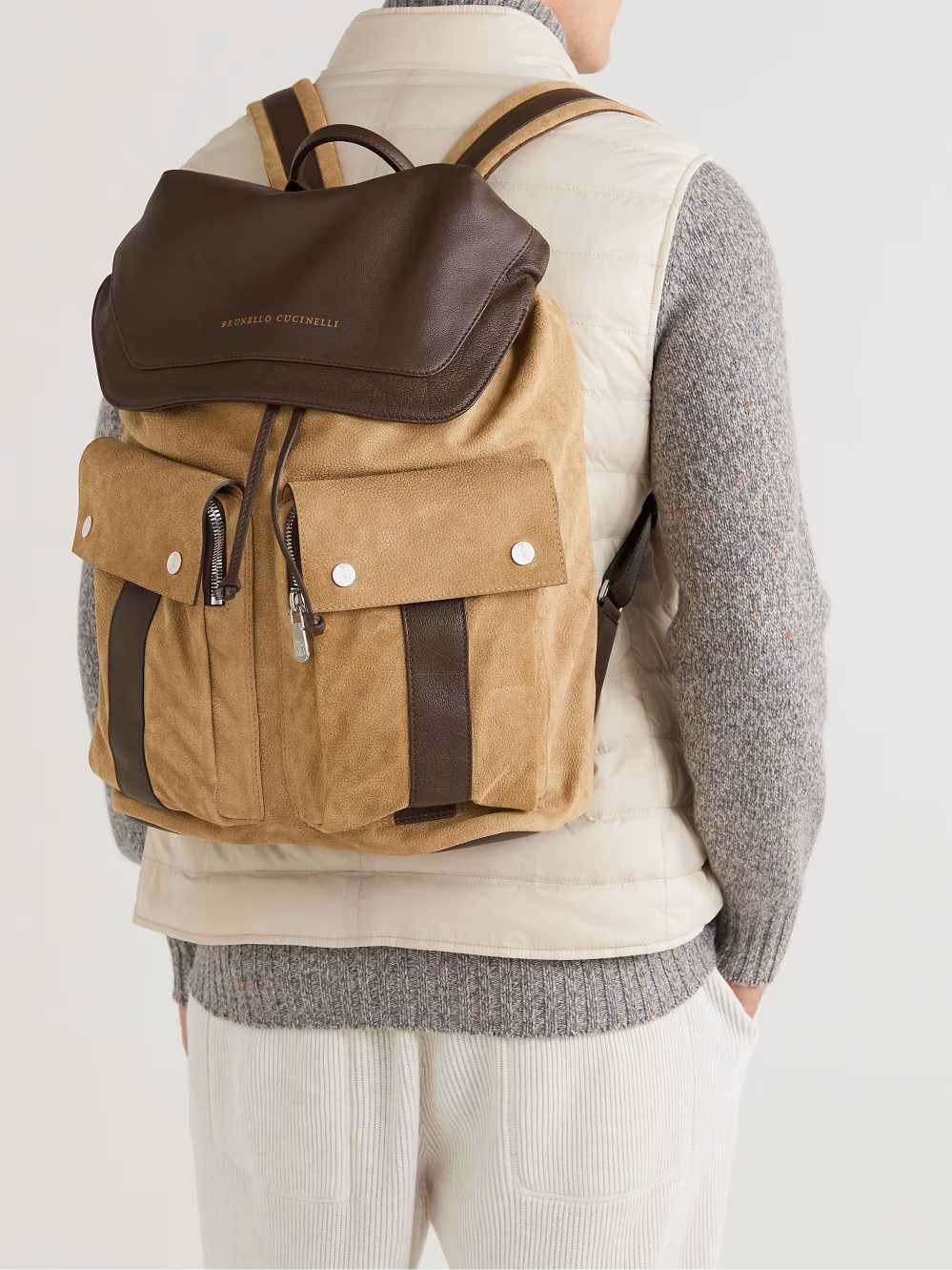 Made from suede and leather, this understated backpack has several compartments to organize your belongings. The shoulder straps can be adjusted, and the spacious compartments mean you can use this bag as a daily commuter bag or weekend luggage.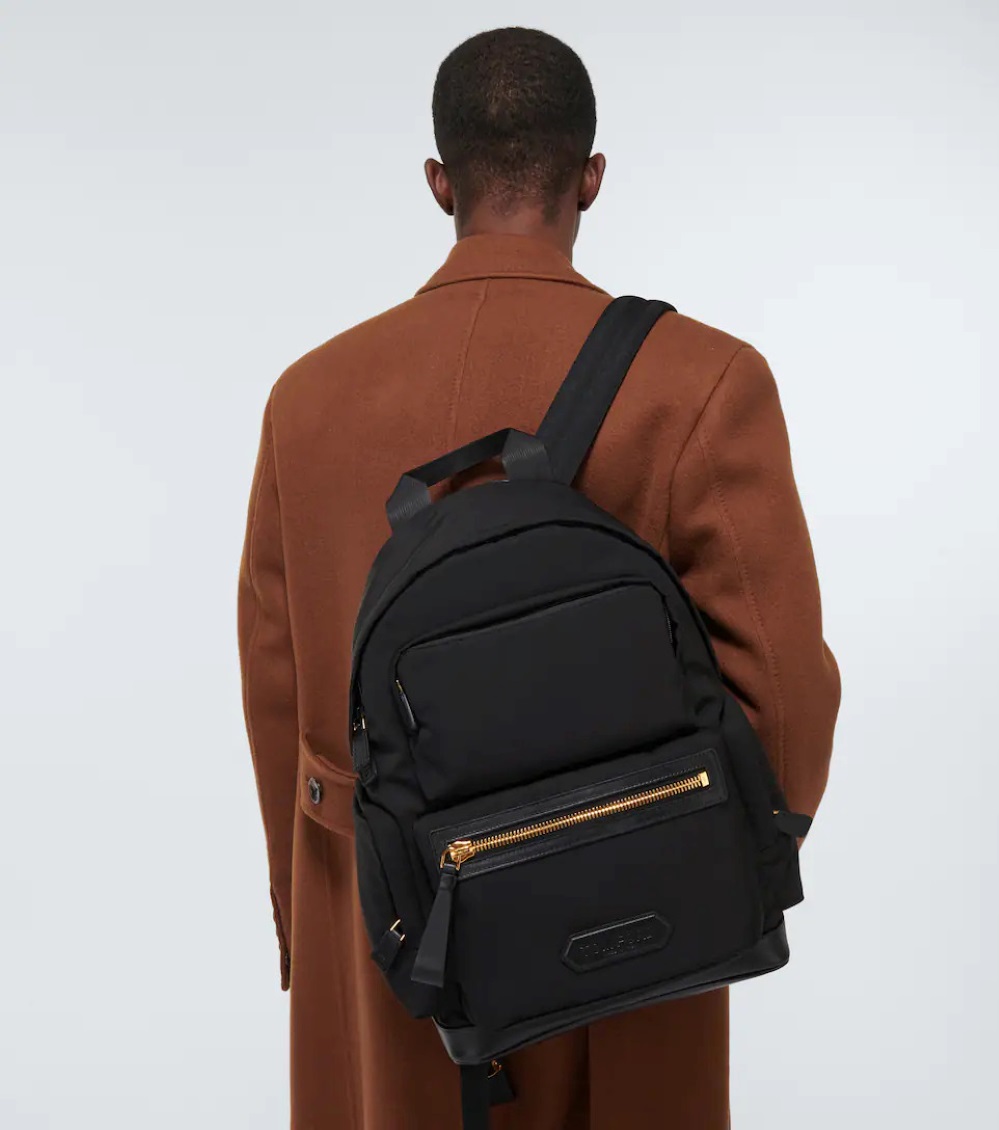 Crafted from a technical fabric with a smooth finish, this black backpack from Tom Ford is detailed with leather trims, multiple zips, and a spacious interior compartment.
THE BEST GIFTS FOR ATHLETIC MEN
For those that want to stay in shape, the best gifts for athletic men will hit the mark.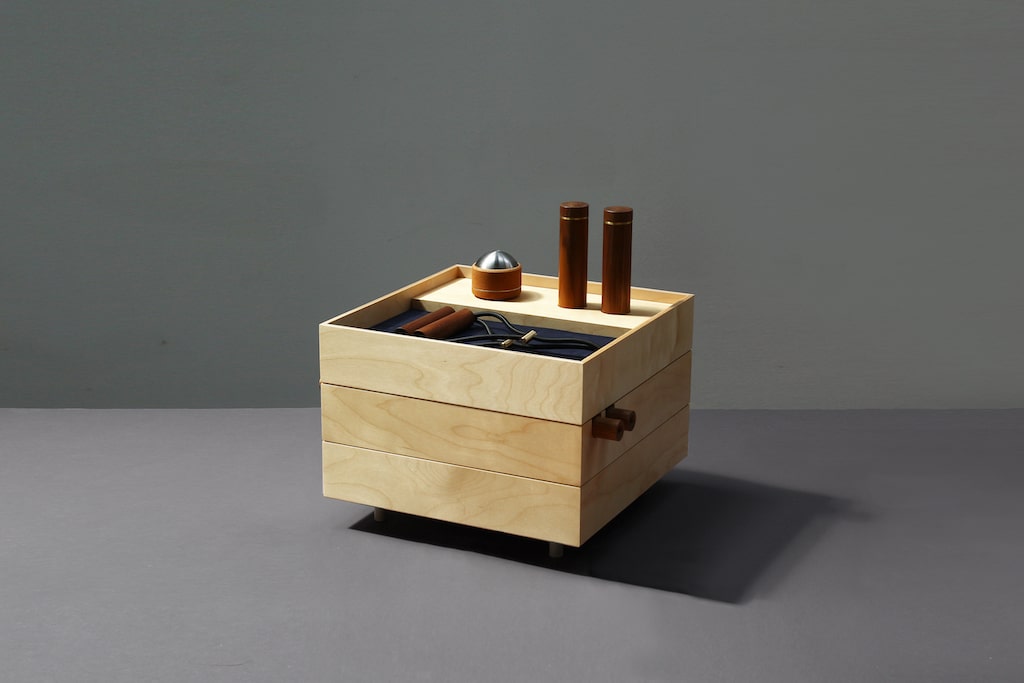 The Berlin brand Kenkō manufactures beautiful fitness products from their workshop on the southern, lush green outskirts of the German capital. Their creations are showcased and sold in their brand-new, minimalist design studio in the art gallery district of Berlin-Mitte.
The brand champions a return to the natural form, using materials such as walnut or maple wood alongside cork and polished stainless steel in geometrical shapes.
From individual sports equipment to larger sets, our favourite has to be the 'Set B' in Walnut. It includes their 1 kg dumbbell set, their range of expanders, their maple push-up devices, and the Kenkō cork and steel massage ball (which can be filled with warm water for extra soothing post-workout recovery) — all housed in a stylish maple wood storage system that goes well in any room.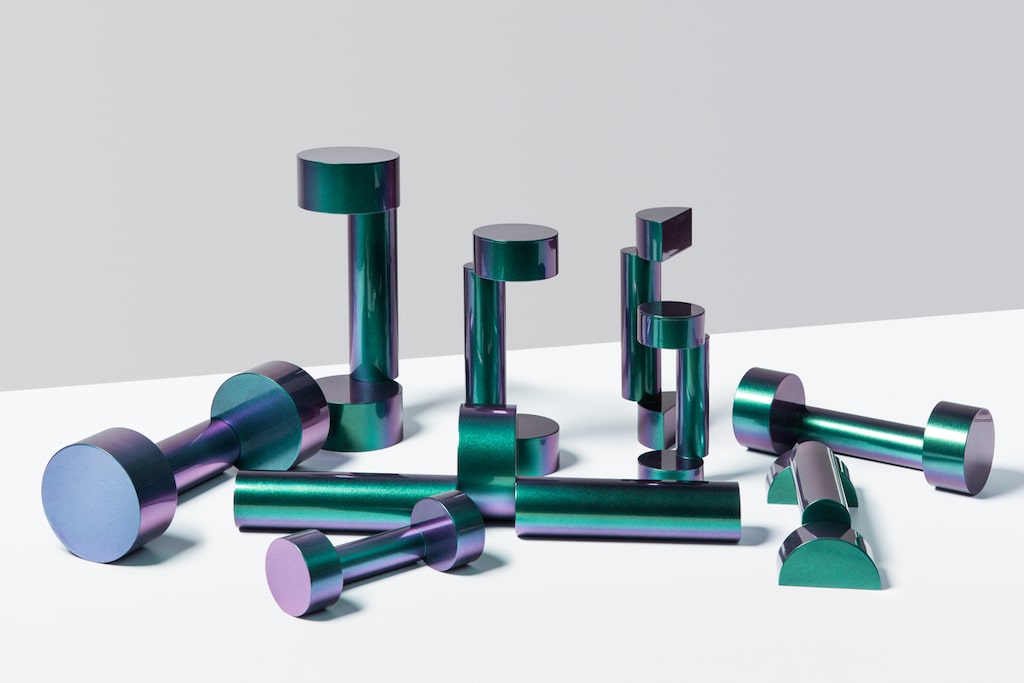 Ulysse Martel is a creative consultancy based in Switzerland headed by its eponymous designer, who also, along with architect Candice Joyce Blanc, created these futuristic, pearlescent pieces of home sports equipment. This Olympia set consists of a trio of dumbbells, along with push-up bars and a two-handed dumbbell.
The equipment's design process drew inspiration from the pursuit of bodily perfection against a backdrop of scientific progression and genetics which, according to the designers, will soon leave the pursuit of bodily perfection "superfluous".
Architectural in their lines and crafted from pearlescent lacquered steel reminiscent of early millennial car tuning, "left to rest, these dumbbells become genuine sculptures," says Martel. Winner of the 2020 German Design Awards, the entire project was carried out in Switzerland and is available at Nov Gallery in Geneva. Here's hoping they enter a more large-scale production soon…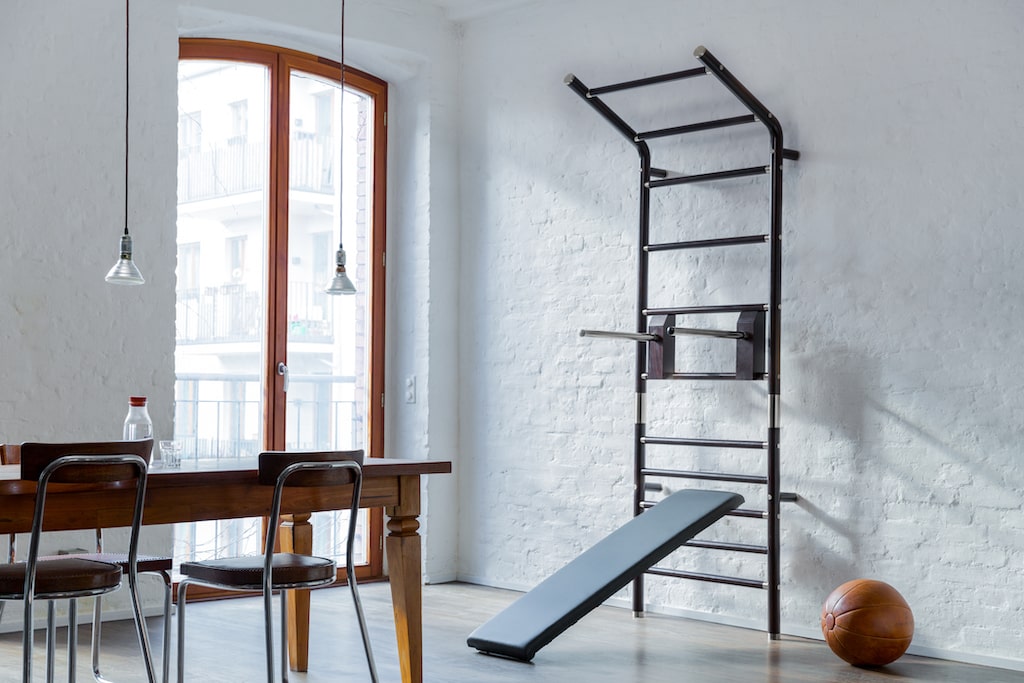 The clue is in the name: a classic wall-mounted gym designed with both beauty and practicality as waypoints. "I have used my knowledge as a designer and personal trainer in the development of the maxwall," says Max Kant, CEO, and designer of the maxwall, from his base in Berlin's Prenzlauer Berg.
The core product is crafted from beech wood, light or dark oiled with polished steel or brass fittings, however, you can also add a bench, dip bars and grip sets to really optimize your workout. An essential understated yet elegant addition to your workout space and your home.
BEST GIFT FOR MEN WHO LOVE CHAMPAGNE
The release of a new Dom Ruinart vintage Champagne is always a special moment. The Ruinart Champagne House, which was founded in 1729, presents its new vision of a single-varietal Champagne that takes up the old tradition of "tirage à liège" with natural cork: the Dom Ruinart Blanc de Blancs 2010.
The long ripening period of the Chardonnay grapes and the result of 20 years of oenological perfection lend the Champagne its multi-layered aromatic depth. The core element of this vintage Champagne is the return to the "tirage à liège", the bottle ageing under natural cork.
The Dom Ruinart Blanc de Blancs 2010 is available now at a price of €283 (RRP) from selected retailers and online at Clos 19.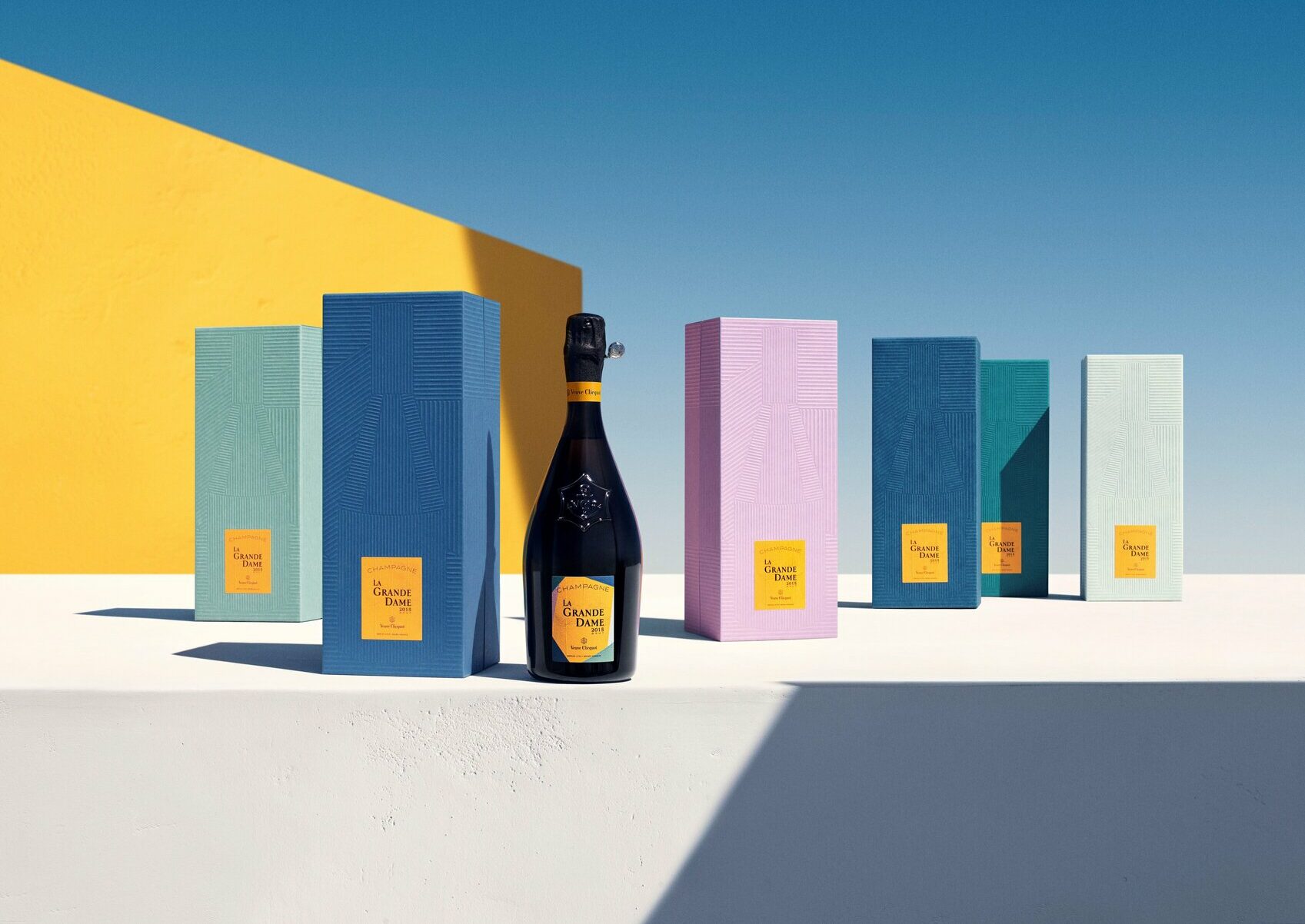 La Grande Dame 2015, true to its heritage, maintains the precision and elegance of a great vintage. Madame Clicquot's fondness for Pinot Noir is reflected in the blend, with Pinot Noir constituting over 90% of the cuvée. The grape's versatility is demonstrated in its terroir-specific expressions and its complexity.
This year, for the 2015 vintage, Veuve Clicquot has chosen to work with the Italian designer Paola Paronetto. Known for her mastery of colour, Paronetto has designed a limited edition of six gift boxes for Maison Veuve Clicquot in hues from her personal palette of over 86 shades.
"We're delighted to continue the story of La Grande Dame, our exceptional wine, which embodies the House's excellence as well as our love of Pinot Noir. For this new vintage, we are honoured to collaborate with the Italian artist Paola Paronetto. Her work once again instils a profound message of optimism," shared Jean-Marc Gallot, President and CEO of Veuve Clicquot.
In addition to the gift boxes, Paronetto has created a limited sculptural work titled "Giganti", composed of three coloured sculptures in the form of standing bottles. They symbolize the interplay of nature and materials in a tangible, poetic form. The silhouettes of the Giganti bottles, despite their seeming fragility, echo the precision and verticality of La Grande Dame cuvées, much like the careful balance maintained in winemaking.
THE BEST SELF-CARE GIFTS FOR MEN
Beauty products for men are a hugely growing trend. Help the man in your life learn how to build a better skin routine with these gifts.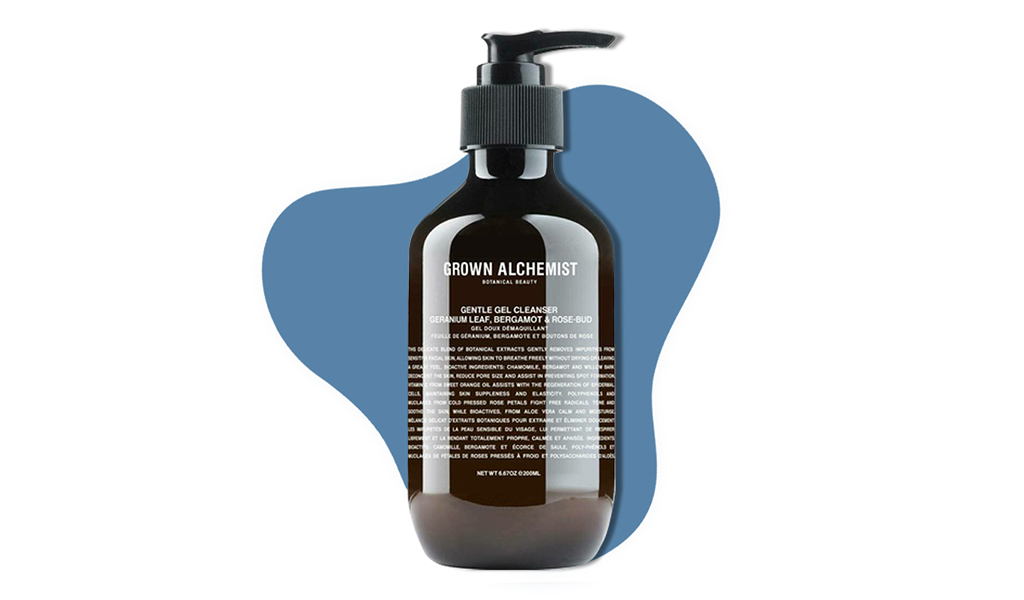 A gentle moisturizer with chamomile, bergamot and willow bark, cold press rose petals and aloe vera to moisturize, soothe, calm and cleanse. The blend is potent yet delicate, leaving your skin completely refreshed and purified without that unwanted greasy feel.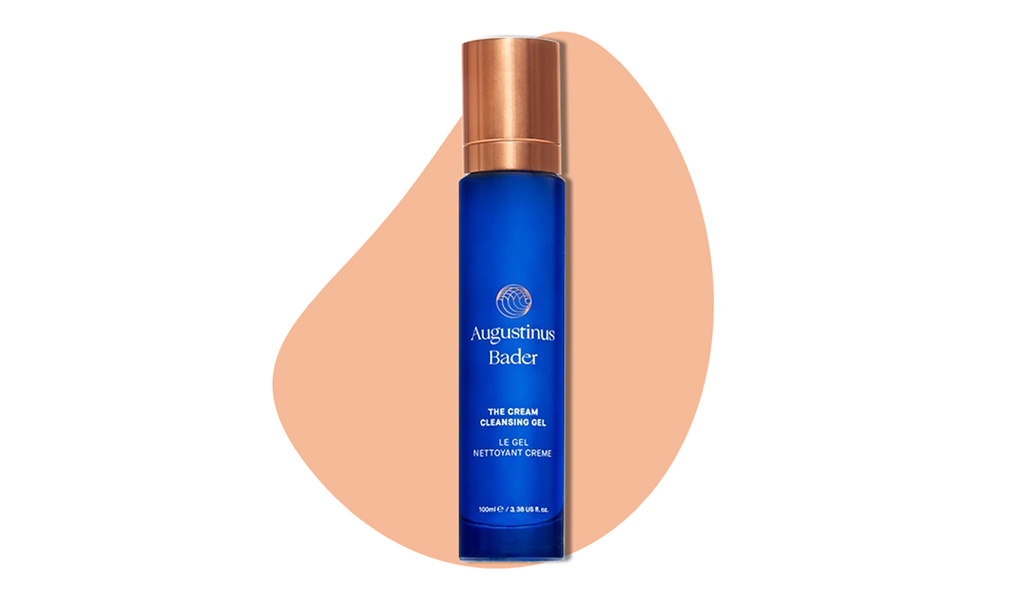 A lightly refreshing gel cleanser with rose flower water, cucumber extract and aloe leaf juice. Working at the cutting-edge of skin care research, Augustinus Bader's formula will detoxify your skin without stripping it of its natural properties, ensuring it is properly prepped to absorb all the following products in your routine.

An infused classic that reinvigorates the senses and provides subtle hydration. This light toner is suitable for all skin types and ideal for every environment, instantly reinvigorating your skin with a soothing floral scent.
Shop now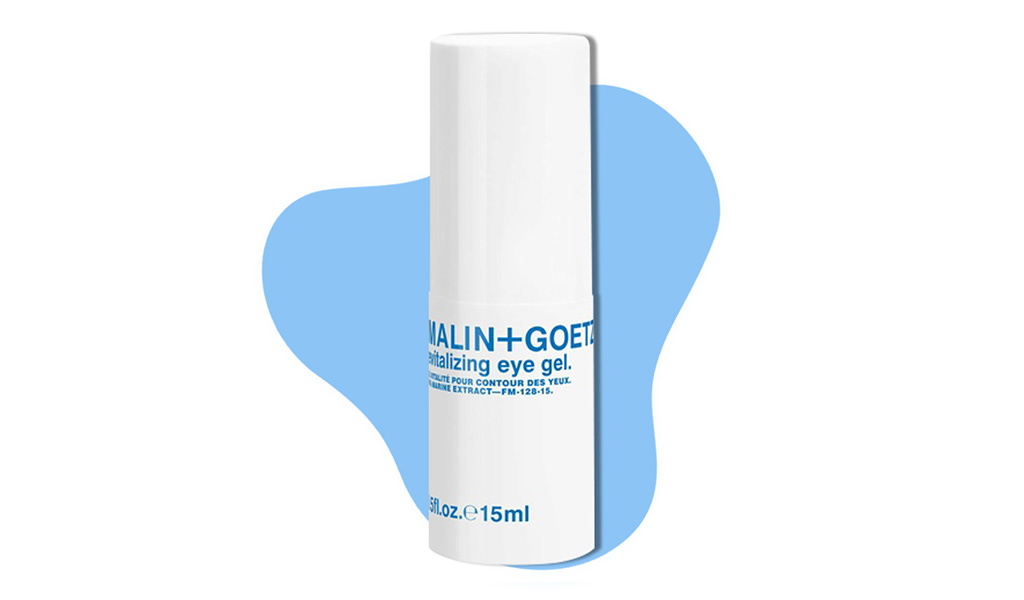 An all-rounder containing marine algae and peptides that help against fine lines and wrinkles, dark circles, puffiness, diminishing firmness and loss of radiance. This highly nourishing combination from the iconic beauty line will take care of all your under-eye area needs.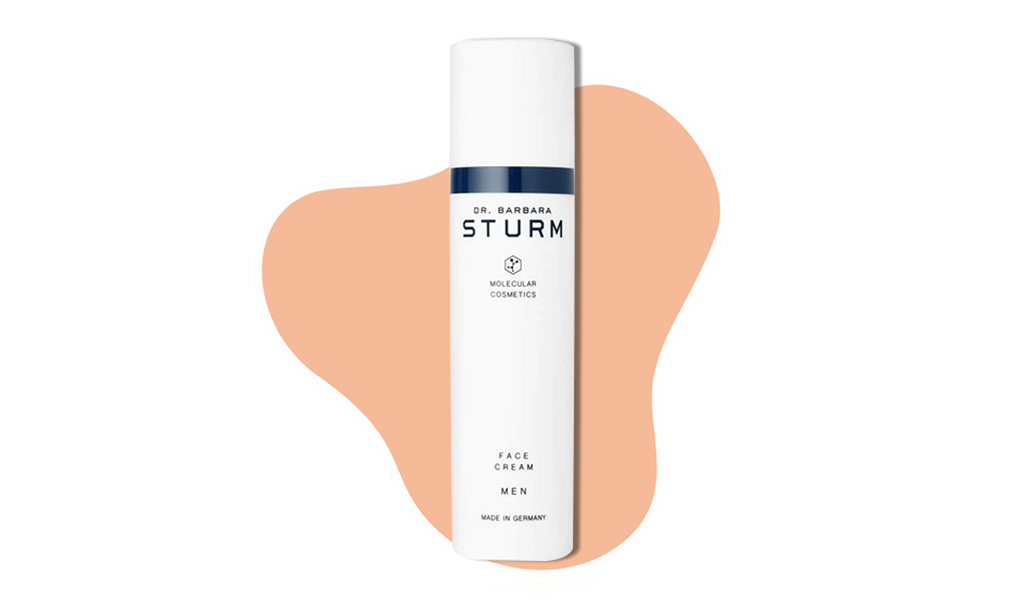 A great multitasking moisturizer specially formulated for men, that can even be used as a post-shave balm. Suitable for both morning and evening application, this no-fuss option by celebrity skin care expert Dr Barbara Sturm is made to absorb quickly, leaving your skin visibly healthier and more radiant within seconds.
A simple, rich formula with cedar and citrus. By the brand known for its attention to detail, this cream covers all the bases, offering a supple solution, a matt appearance, and a subtle citrus-like fragrance.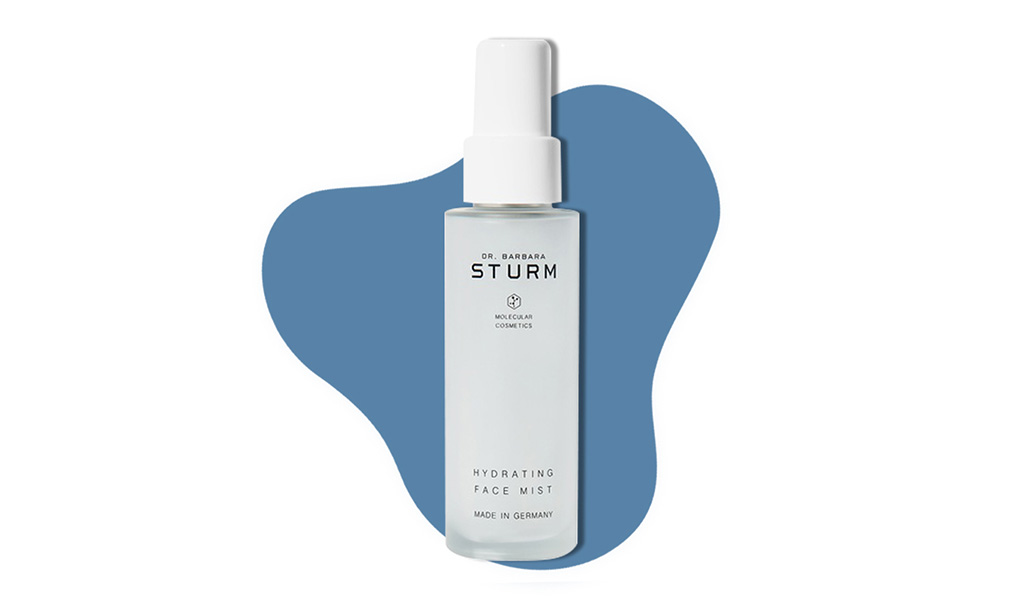 Lemon, aloe, and broccoli refresh, prickly pear offers intense moisture, hyaluronic acid delivers potent hydration, while purslane antioxidants combat free radicals. A multi-talented and versatile addition for application in the morning or spontaneous spritzes throughout the day.
Take a look at our beauty products gift guide for men: How to Build a Better Skin Routine.
THE BEST SPA GIFT FOR MEN
If the man in your life has been working all the hours God sends, then why not treat him to a spa weekend? With Europe being home to some of the most beautiful Hotels in the world, he could be pampered, spoilt and enjoying the rest he deserves in a luxurious setting.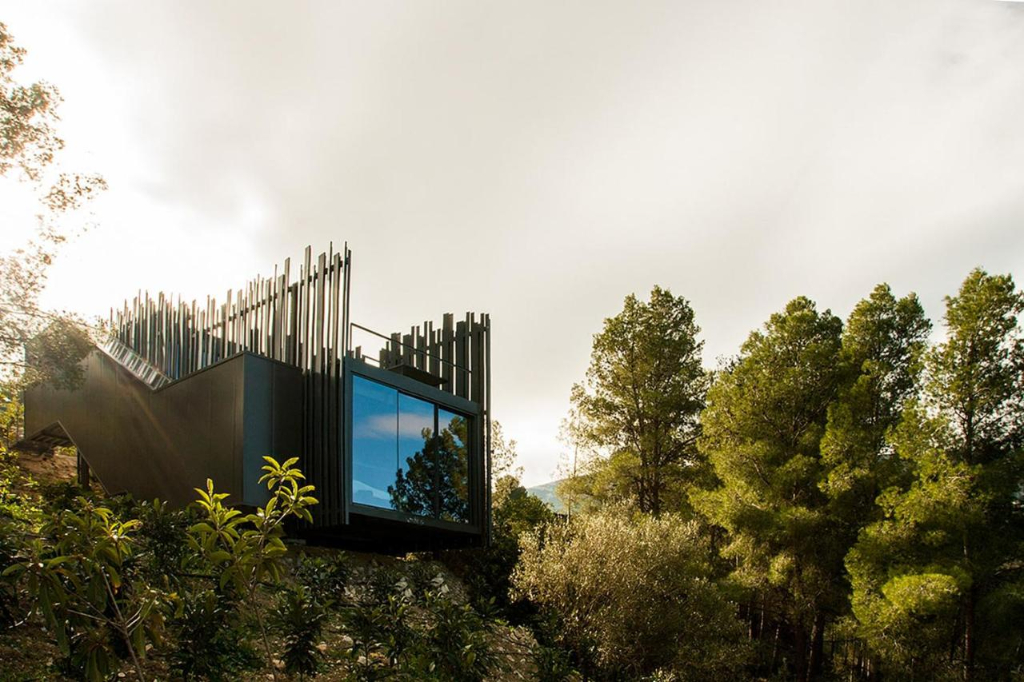 "We just needed a break away from the kids, so this hotel seemed like a great fit."
The VIVOOD Landscape Hotel is an adult-only hotel which allows for a more modern, sophisticated approach to the design. Set high up in the trees, overlooking Lake Guadelest, the hotel boasts an infinity pool, private terraces for each room and even a hot tub just for you.
The restaurant overlooks the beautiful mountain landscape, so after a day of working up an appetite, you can enjoy your meal while taking in the view.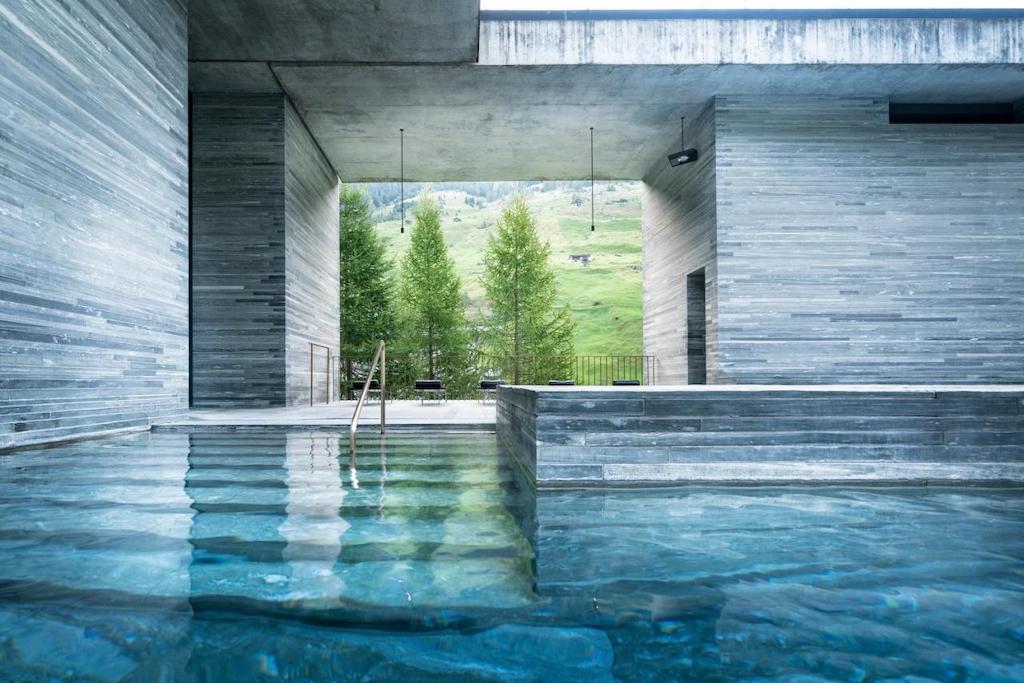 "I felt so special when I walked into this place, it was like I was being welcomed into an architect's dream!"
Some may be taken aback by the style of 7132, but once inside, this hotel shows each guest just how architecture and design can work cohesively. The interior of this hotel is enough to put you at ease, but if that's not enough for you, then the thermal baths are sure to amaze you! Add this to the outdoor swimming pool, activities such as hiking and evening entertainment, and you have yourself the ideal holiday.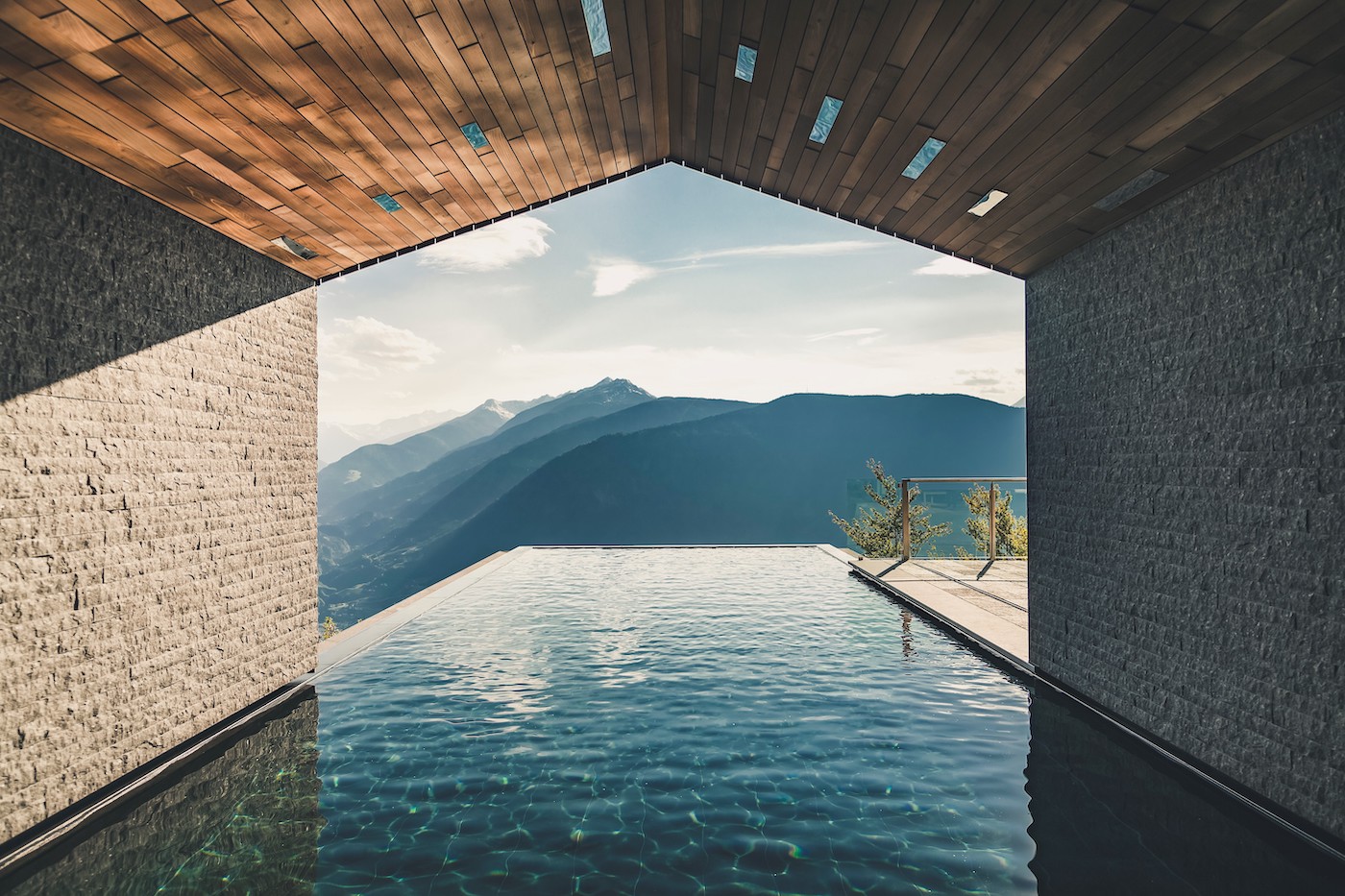 "The perfect spot for a ski and spa break."
Want to sample Italy's beautiful ski slopes while enjoying some much-needed personal indulgence? The Miramonti Boutique Hotel offers a modern take on a traditional mountainside hotel and combines it with a fully equipped spa and wellness centre.
This hotel has everything you need for your skiing trip, including free equipment storage and a shuttle to the Merano 2000 ski area. It also has a sauna, an infinity pool and an outdoor hot tub.
Read More:
Our Top Picks – Wellness Hotels in Italy
Finding True Peace in a Wellness Hotel in Germany
STYLISH GADGET GIFTS FOR MEN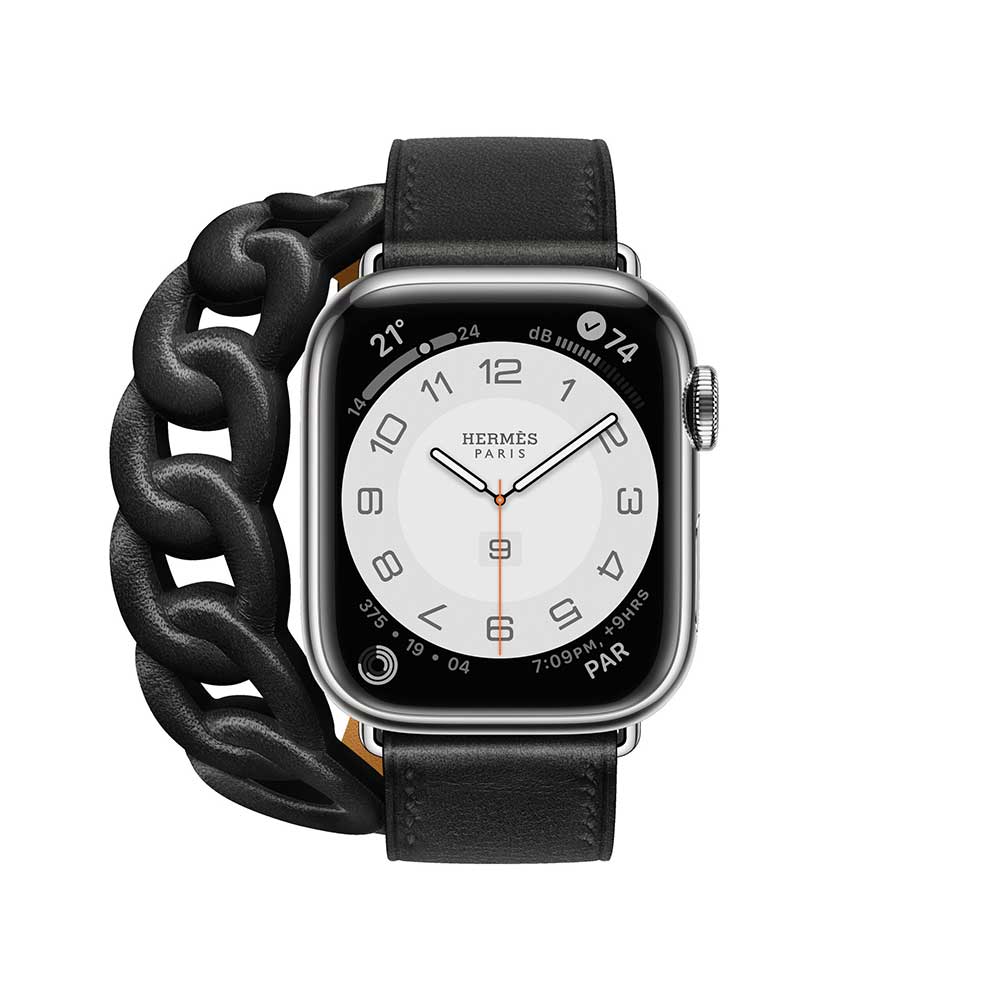 Since 2015 Apple and Hermès have been combining the functionality of Apple's first-class products with the aesthetic beauty of Hermès's glorious creations to create the Apple Watch Hermès collection.
The collaboration of the French powerhouse and American tech brand has once again excelled with the Apple Watch Hermès Series 8 launch. Designed with Hermès' rich heritage at the forefront, this range is set to be the most iconic yet. It has been 7 years since the French luxury brand Hermès teamed up with Apple to create some of the most exquisite pieces of wearable technology.
United by their shared core values of excellence and authenticity, they have been creating pieces representing both, the diligence and creative flair that we have come to expect from both brands.
The Apple Air Tag Hermès collection this season is a range of expertly crafted leather tags with pictograms emblazing the front. These key fobs hide the air tag whilst hinting at its function thanks to the house, boat, and bicycle design.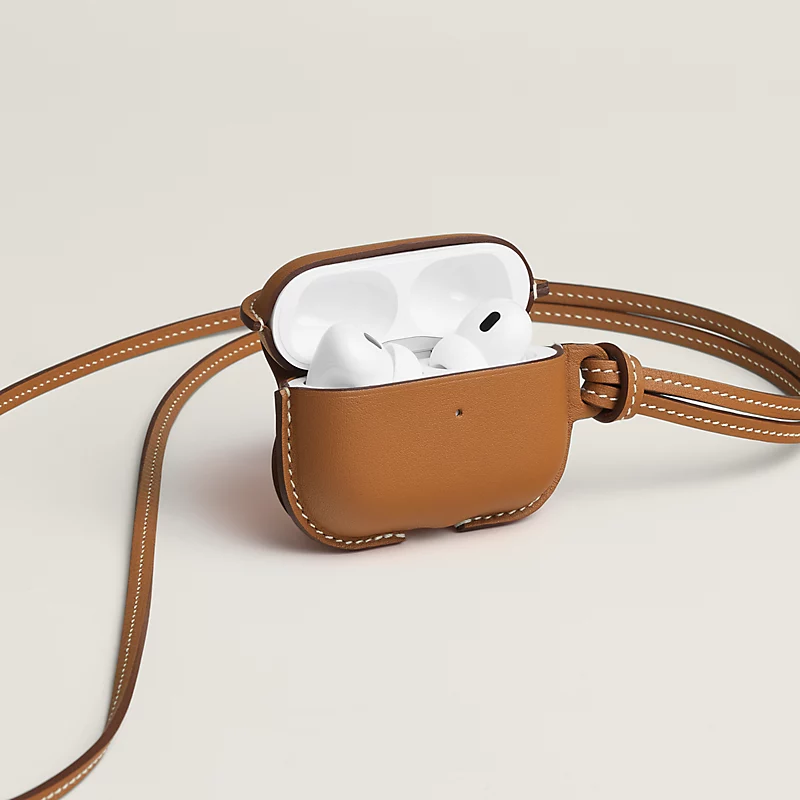 Recently arrived, this Hermès case for the AirPods Pro is another accessory from this exclusive collaboration. Choose one from the available colours to match your style. Thanks to the thinness of the leather, there is nothing to interfere with wireless charging. The adjustable strap allows you to wear the case as a necklace, a crossbody or as a bag accessory.
THE ULTIMATE LIST OF JEWELRY GIFTS FOR MEN
Help your man sparkle with this list of jewelry gifts for men.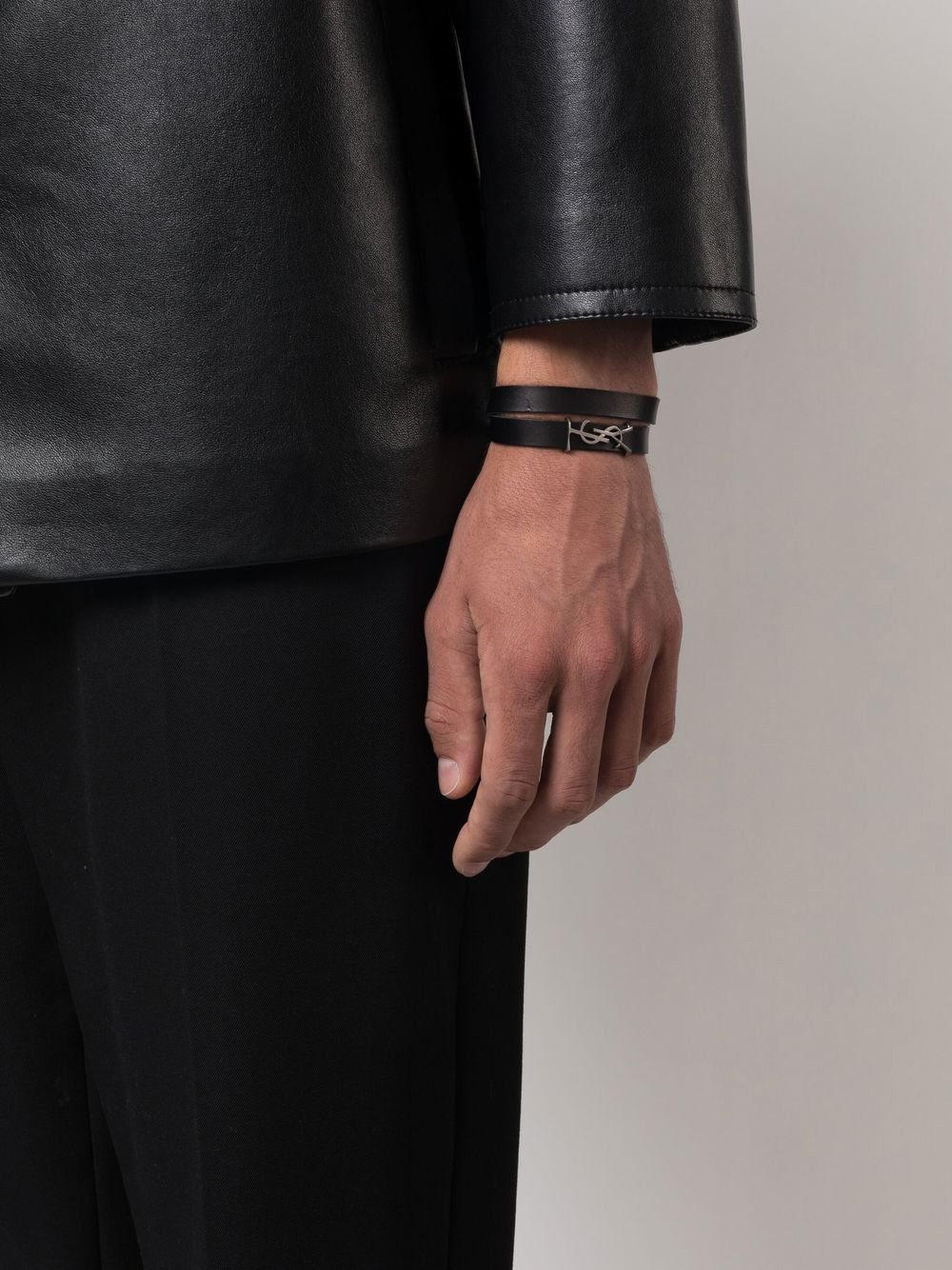 Feast your eyes on one of the finest men's jewelry pieces from Yves Saint Laurent's newest collection. Unmistakable in its branding, this calf leather wrap-around bracelet is embossed with a sleek, signature YSL logo charm.
The bracelet's black, textured strap is a strikingly stylish contrast to the polished silver charm. This makes it the perfect bracelet for men new to jewelry or those who have been wearing it for years.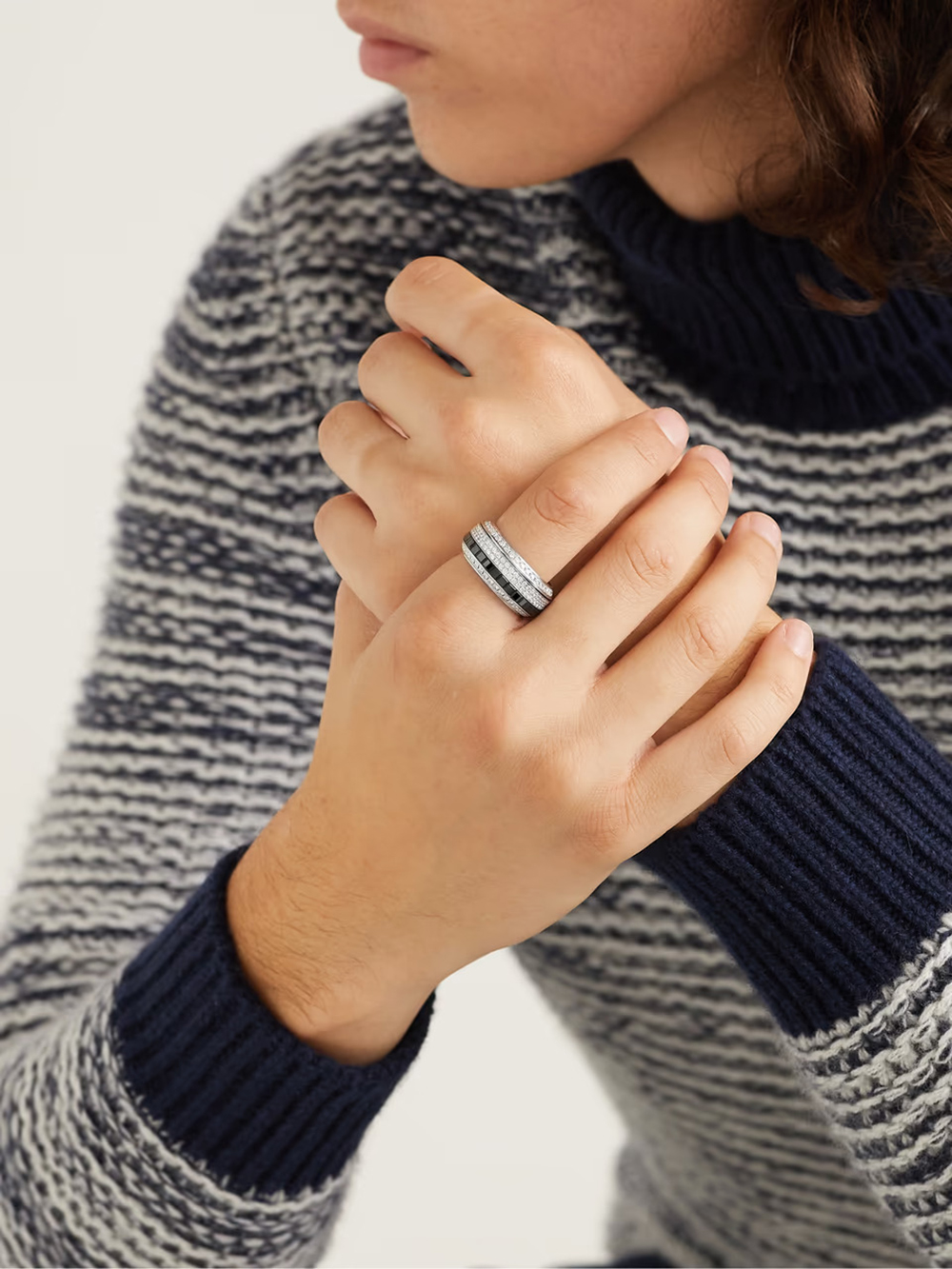 This entirely elegant ring is made with luxury lovers in mind. Lines of brilliant-cut diamonds envelope the 18-karat white gold ring. At the same time, the overflowing abundance is punctuated by a stark, eye-catching black ceramic line.
As part of Piaget's "Possession" line, this ring is designed to radiate energy and bring love, luck, and success to its wearer. Furthermore, the high-end design gives the person wearing it an air of luxury and authority.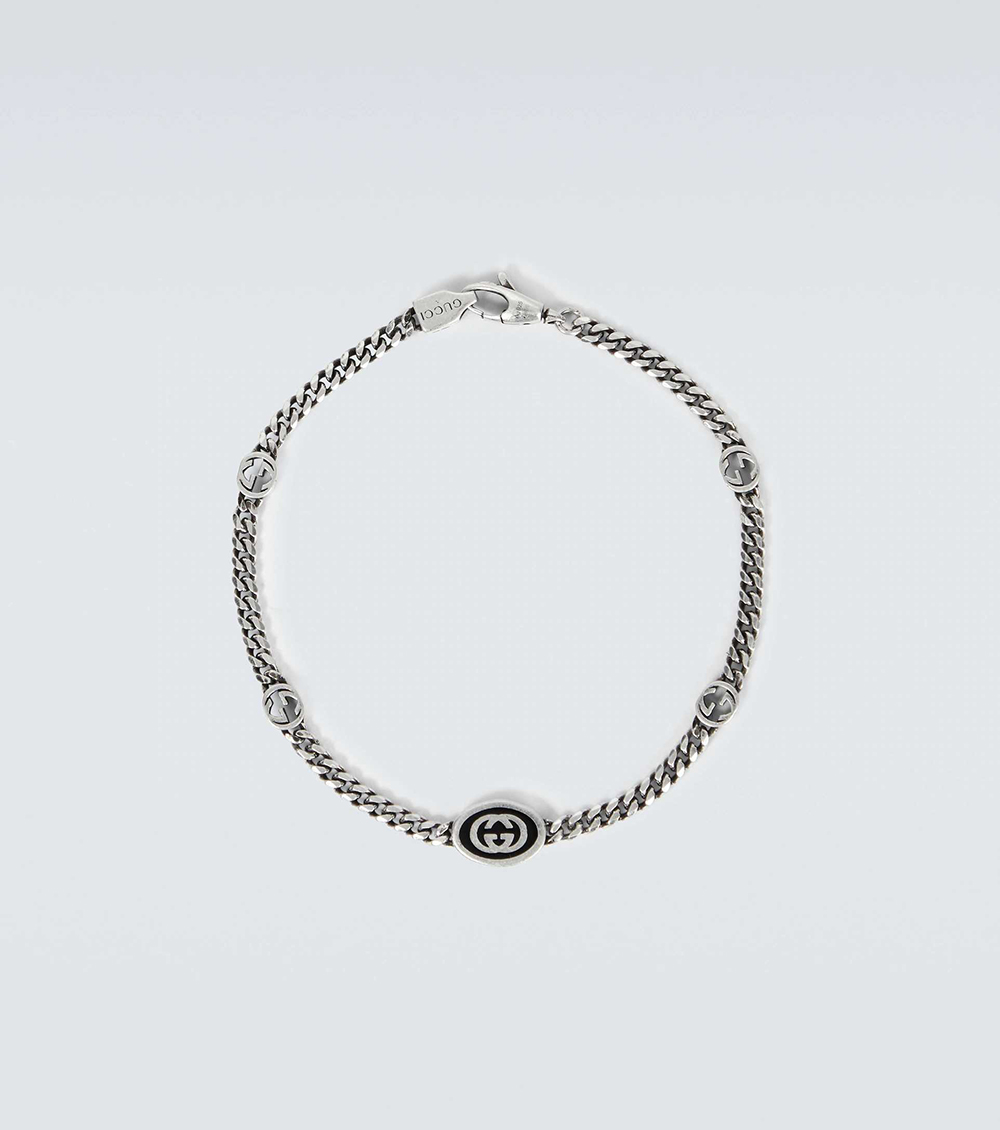 This bracelet boasts refined luxury with a rugged edge, forming part of GUCCI's bespoke men's jewelry collection. Brass develops the undertones of the bracelet with a silver finish, adding an exquisite sheen. On one side, the label's GG catches the eye, while on the other, a lobster clasp offers easy fastening, completing the laid-back yet luxurious style.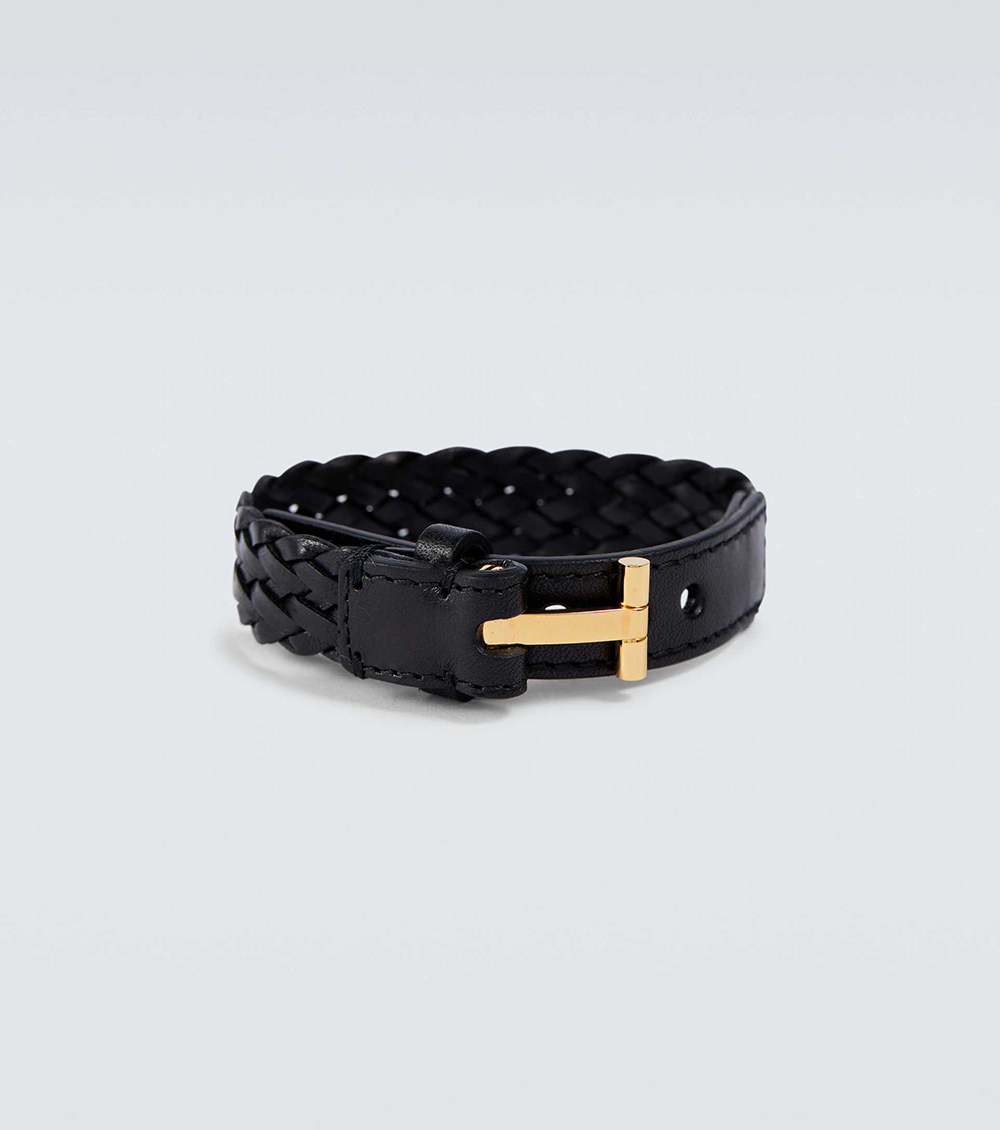 With all the appearance of a small-scale belt, this bracelet is modern men's jewelry incarnate. Formed from neatly braided leather, elements of Tom Ford's trademark polished look are present. A black leather band is contrasted by a gold buckle fast, making this a wear-anywhere men's jewelry piece.
Since the 60s, Piaget, a Swiss luxury brand, has extended their century-old watchmaking expertise to luxury jewelry. As this 18-Karat White Gold, Diamond, and Ceramic Cuff shows, it was only a matter of time before the masters of ultra-thin luxury pieces with precious metal details moved into men's jewelry.
This distinctive enamel ring, available in both silver and gold, stands out in even the most luxuriant crowd. There's an inherently 'manly' touch to this one-of-a-kind ring that draws on the industrial trend sweeping the men's jewelry scene. The ring is quite long because of the uneven way the rings are stacked. Bolted details on either side give the ring a stylish edge.
THE BEST GIFT FOR STRESSED MEN
Help your man unwind and discover our favourite products for a Home Spa Session.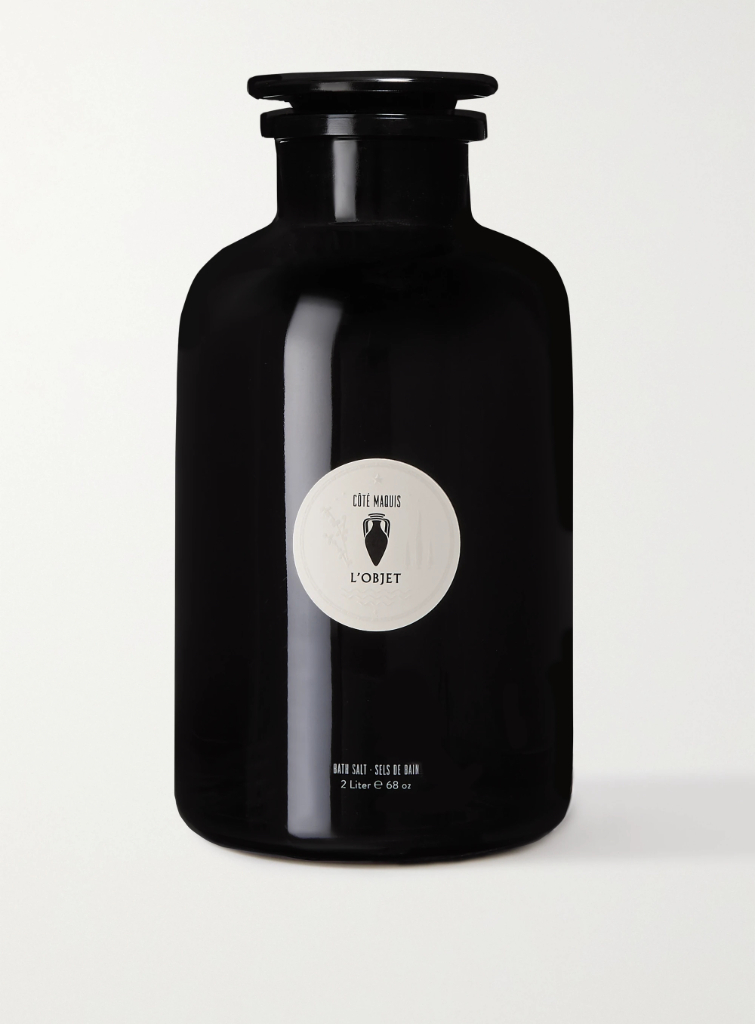 Fill your bath and add 'Côté Maquis' luxurious bath salts from L'Objet, opening with notes of salt and incense before finishing with a labdanum and cashmere wood. Blended with detoxifying Atlantic and Epsom salts and housed in a UV-blocking glass bottle to ensure the formula stays fresh for longer.
This blue bathrobe from Bottega Veneta is crafted in Italy from cotton terry and features its Intrecciato pattern throughout.
Check here for more gifts for men and discover our favorite products for a Home Spa Session.
BEST GIFTS FOR MEN WHO LOVE THEIR SNEAKERS
Browse through the best sneakers for men guide to see which ones would take your man's fancy.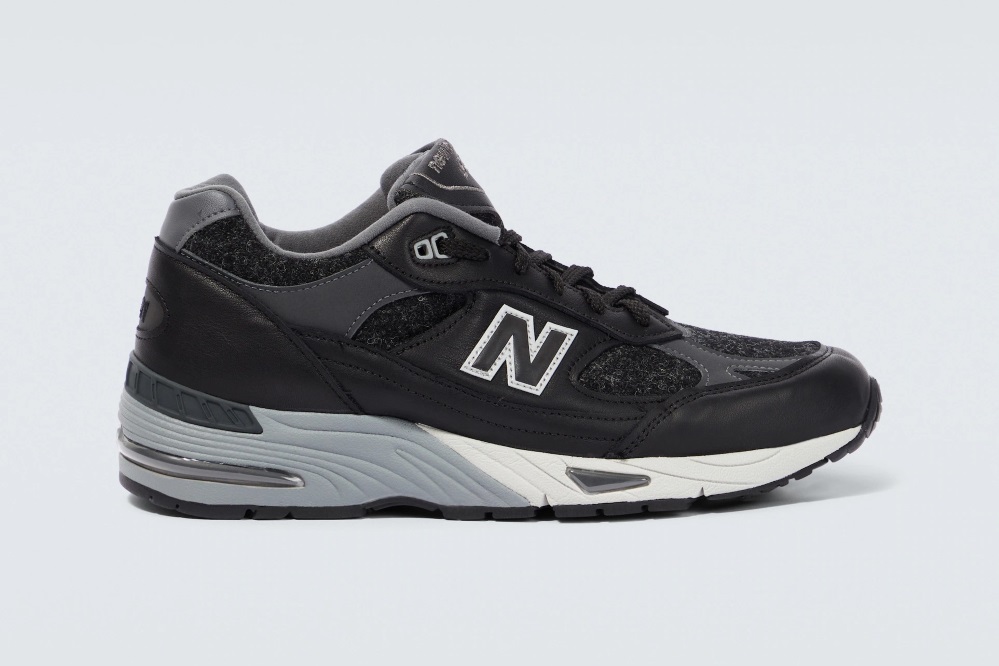 As the sneaker's name promise, they are made in England (in the brand's factory in Flimby, Cumbria). The prominent "N" dominates over the black leather. Mesh uppers with comfortable rubber soles.
Shop now
Probably the most famous all-time sneakers, reinterpreted by Nike with the Air Force 1. The expected detailing with VELCRO® straps and the Swoosh logo is present.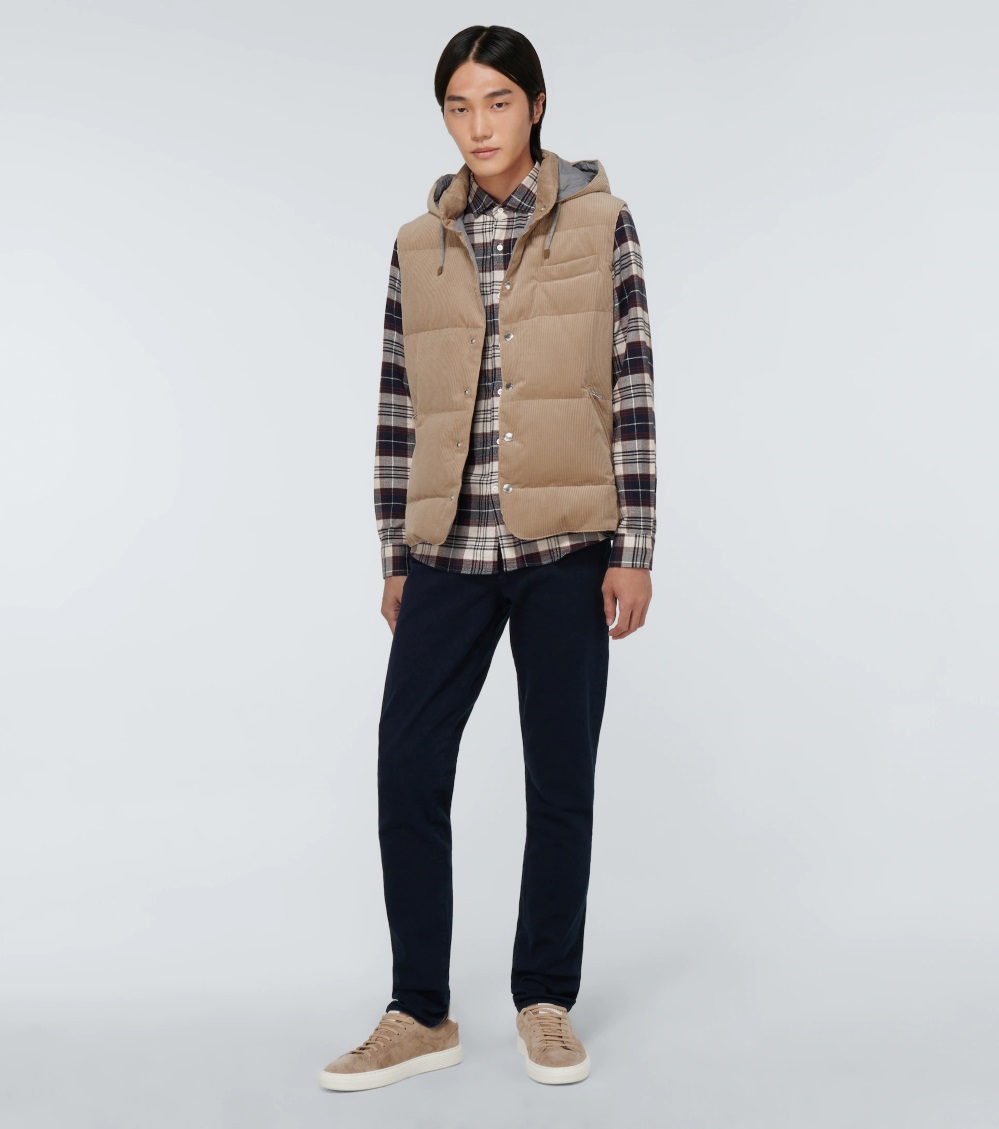 Made of smooth suede, these tennis-style sneakers with suede heel tabs don't have noticeable branding. As a result, they will look fabulous combined with all kinds of outfits.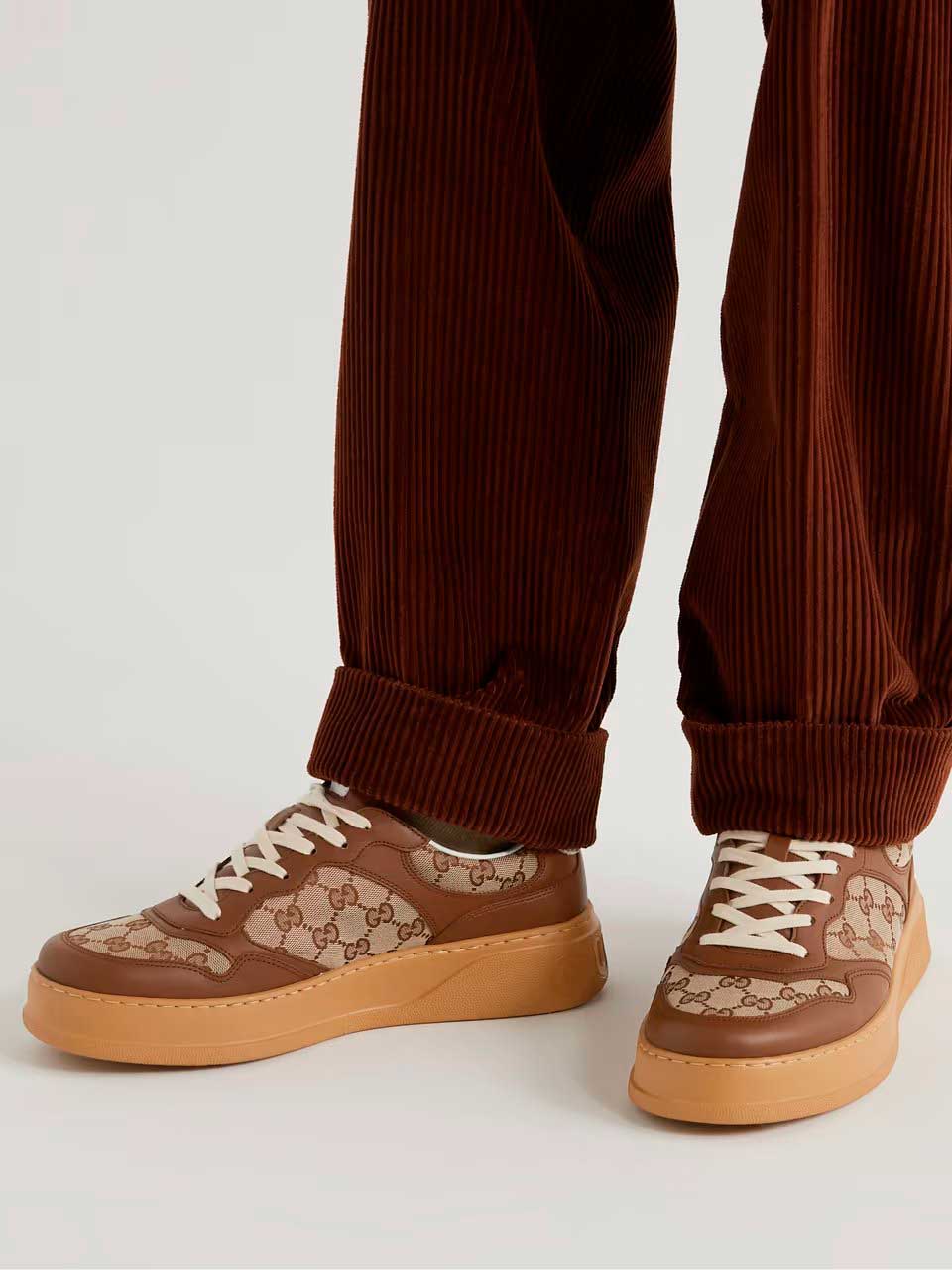 Influenced by retro court styles, these leather-panel sneakers with sturdy rubber soles will lead you anywhere.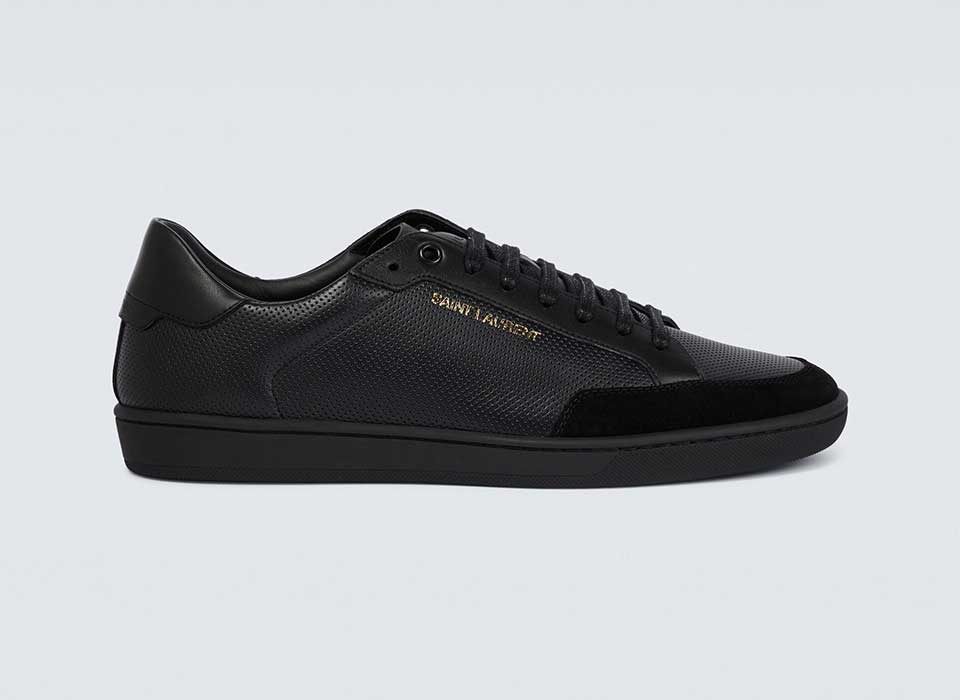 The classic black lace-up sneaker design from Saint Laurent will never become dull. The detailed label's logo in gold tone is placed on either side.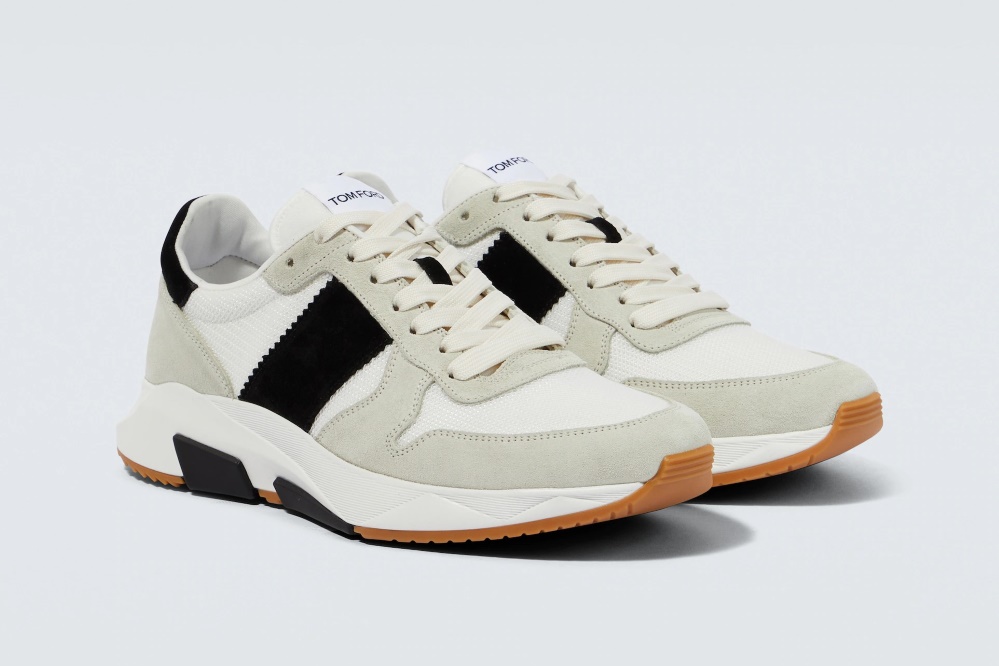 Carefully crafted light-colour suede sneakers with a minimalistic approach. They will work well with any casual and relaxed outfit.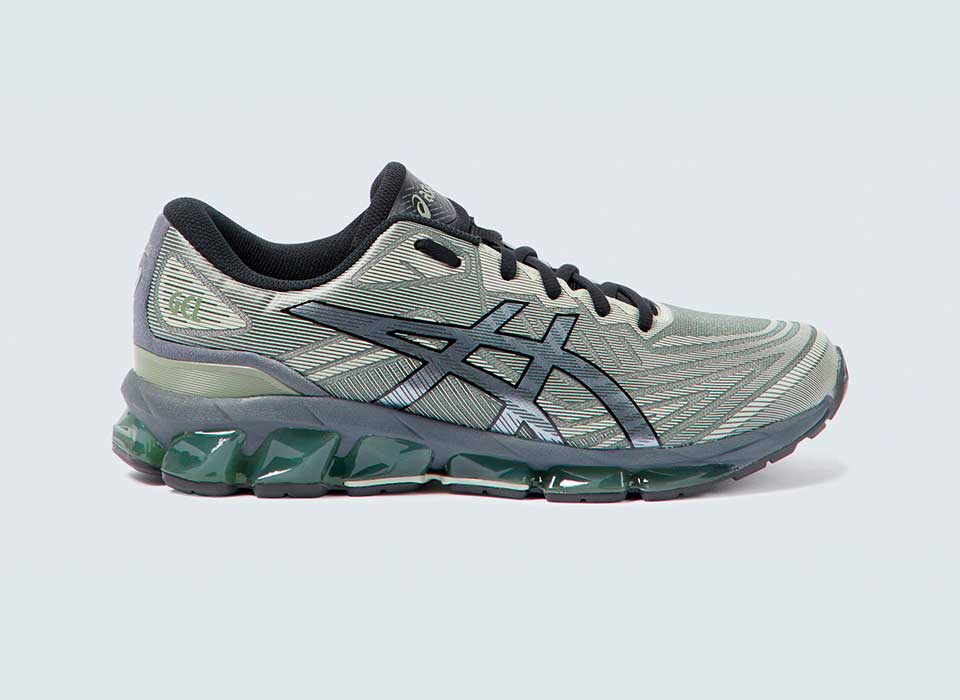 Asics have studied the latest advances in running technologies for a long time to design the perfect running shoes. The Gel-Quantum 360 sneakers are the answer, whose cushioning soles and heels will be your best running ally. Trimming with reflective details that improve visibility in low-light conditions is a bonus.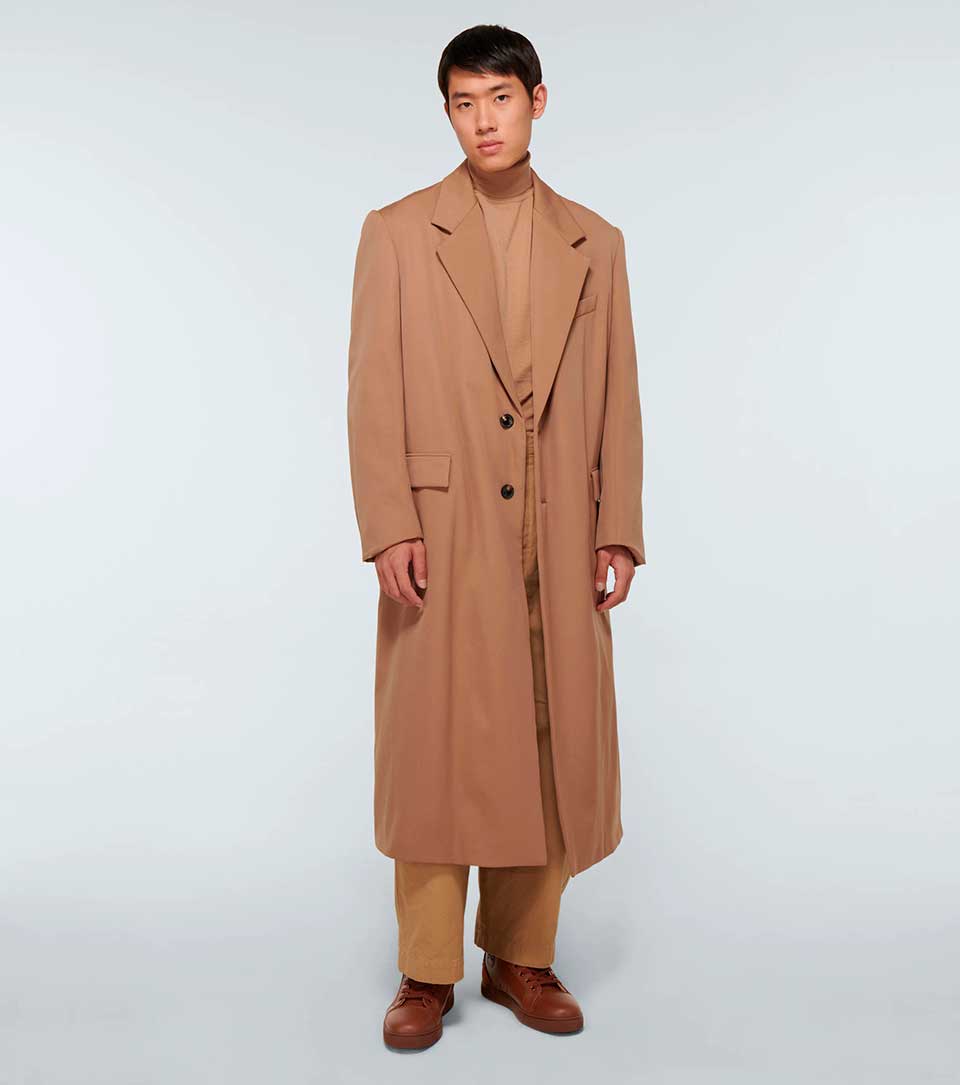 These exclusive and minimalist dark brown sneakers are made in Italy. A smooth leather dominates the high-top silhouette.
BEST GIFT FOR MEN FOR A ROMANTIC WEEKEND AWAY
Reconnect as a couple and treat your partner to a romantic weekend away. We have guides for the best hotels in Rome, the best hotels in Barcelona, the best hotels in Madrid and the best hotels in Athens. Take a look and see which destination takes your fancy.
THE BEST GIFTS FOR MEN WHO LOVE FOOD
For the foodie lover in your life, why not spoil them with a wine and dine experience at one of the top restaurants in Europe? There is something for everyone, from the Top Restaurants in Barcelona to Best Restaurants in Berlin or a food trip to Madrid.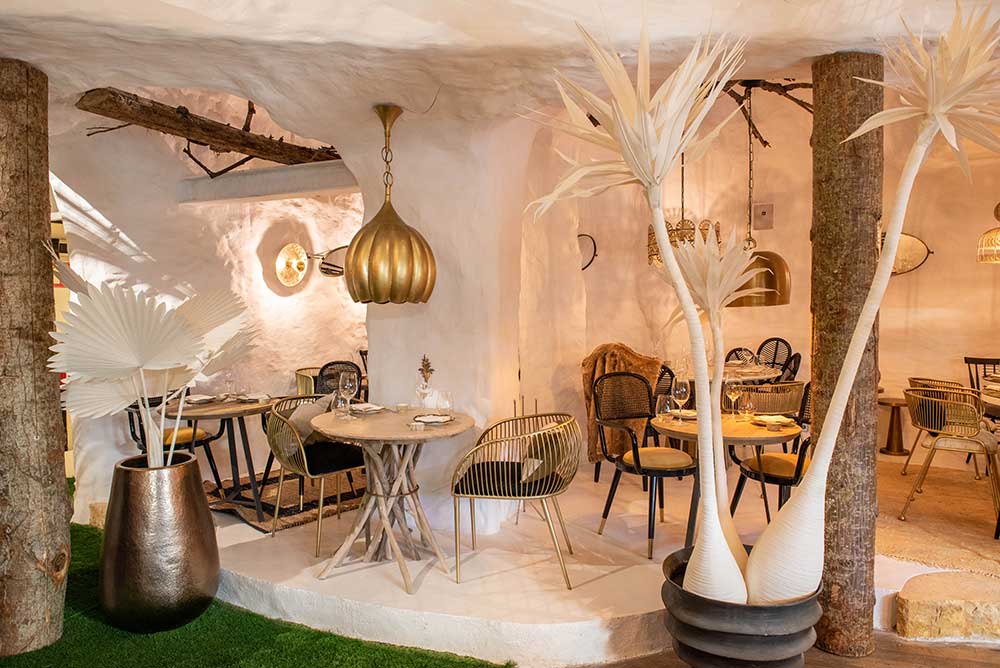 THE BEST GIFT FOR MEN WHO DRINK RESPONSIBLY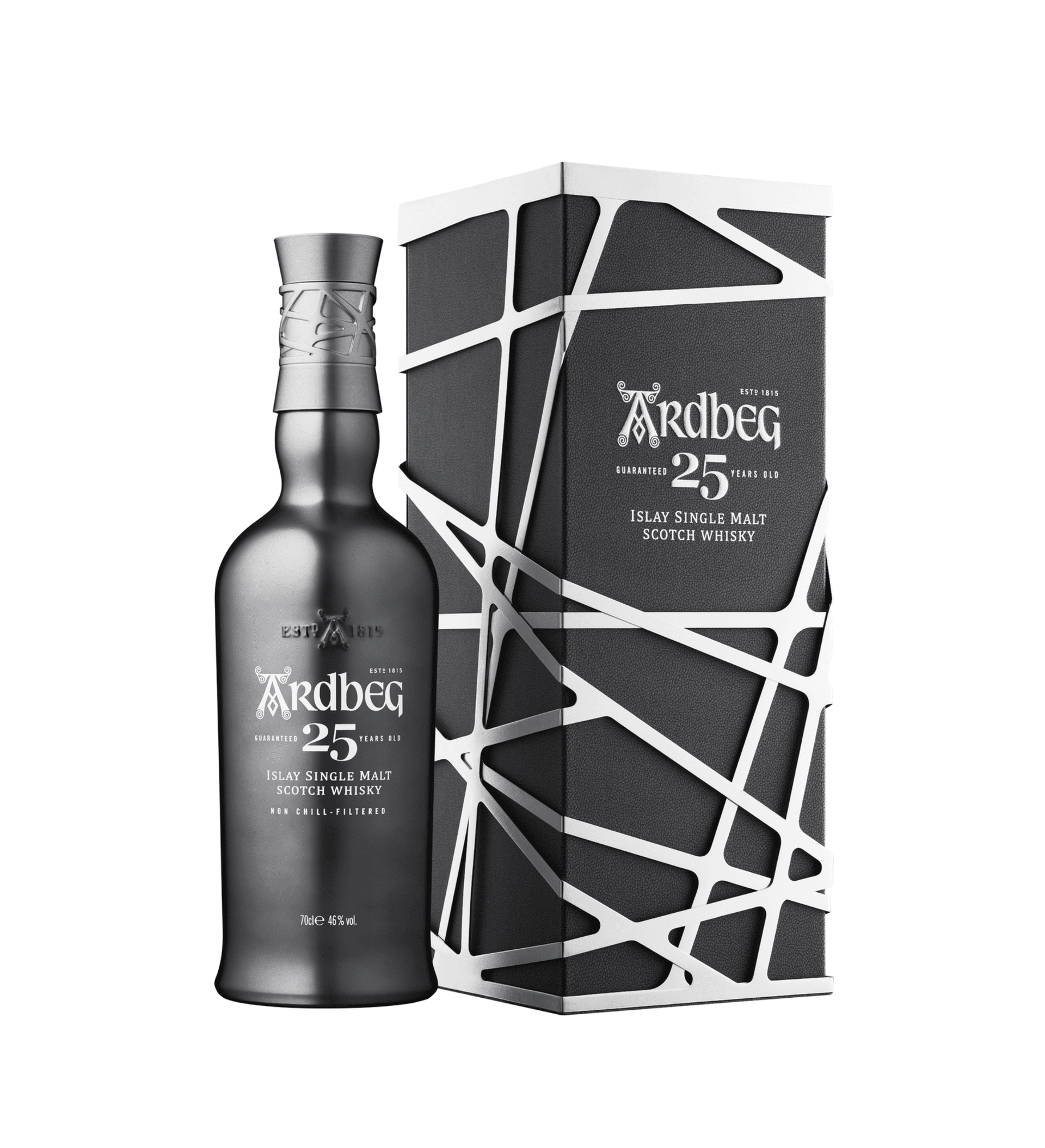 For over 200 years, Ardbeg has been made on the small, remote Scottish Isle of Islay. Ardbeg has been called "as close to perfection as makes no difference," by whisky connoisseurs. It's a whisky that's worshipped around the world. In the past ten years, six different Ardbeg expressions have won prestigious titles including World Whisky of the Year, Scotch Whisky of the Year and World's Best Single Malt.
Bottled from incredibly rare casks filled during some of the Distillery's darkest days, this is Ardbeg at its most intricate, balanced and beguiling. The Ardbeg 25 Years Old Single Malt Scotch Whisky, full of Majestic aromas of smoked cream and earthy bonfires, are masterfully interwoven with layers of pine and fragrant candle wax.
Hot pepper rises on the palate, twisting around lemon sherbet sweetness, while hints of carbolic soap and tar flow into a long aftertaste characterized by delicate aniseed entwined with lingering cream and fudge.
Ardbeg 25 Years Old is a must-have for any whisky lover!
The Ardbeg 25 years old is available now at a price of €1.249,00 (RRP) from selected retailers and online at Clos 19.
THE BEST GIFT FOR MEN WHO LOVES DESIGN AT HOME
If design and architecture are a passion for the man in your life, then why not take a look at these design gifts?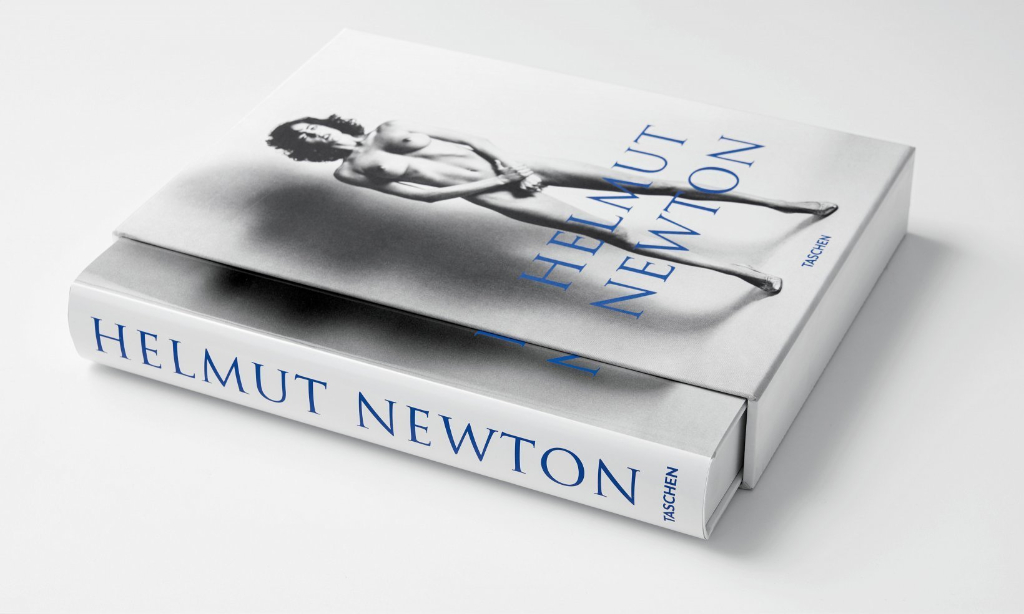 Helmut Newton is synonymous with Fashion Photography and a career spanning decades—it's no surprise that this 20th Anniversary Edition of the SUMO photography book is a work of art in itself.
Showcasing all the great images Newton produced, from his Giant Nudes to his Vanity Fair shoots, this book not only ties together these images into one cohesive reading but also annotates and educates the viewer through a series of anecdotes and informational pieces as well.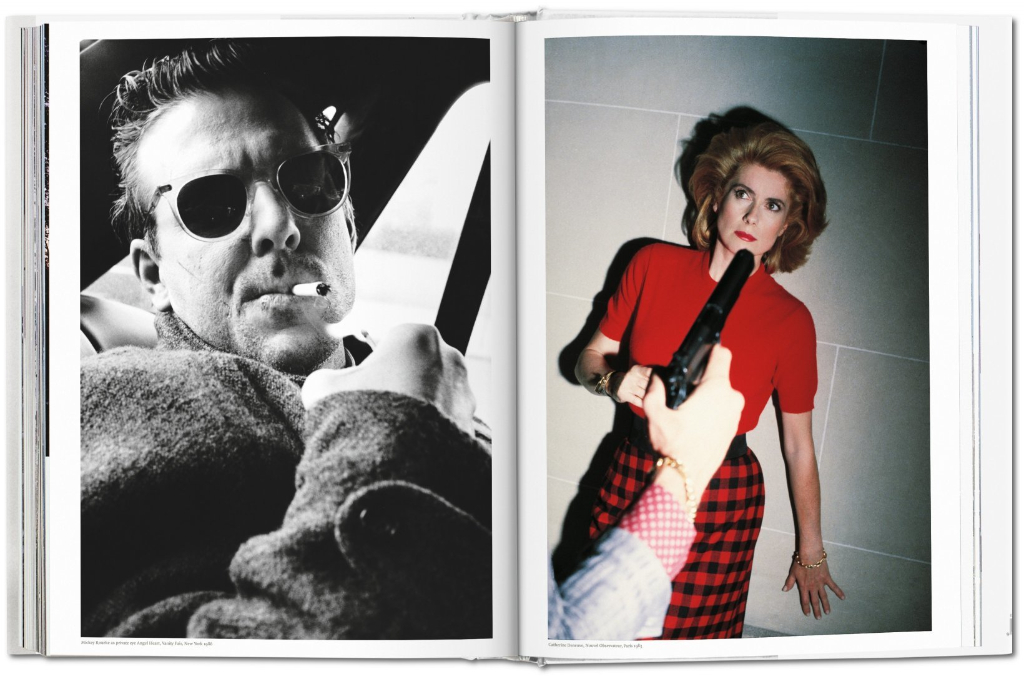 With over 464 images and an additional booklet that takes you behind the scenes of creating the book, this anniversary edition which pays homage to the great works of Helmut Newton does not disappoint.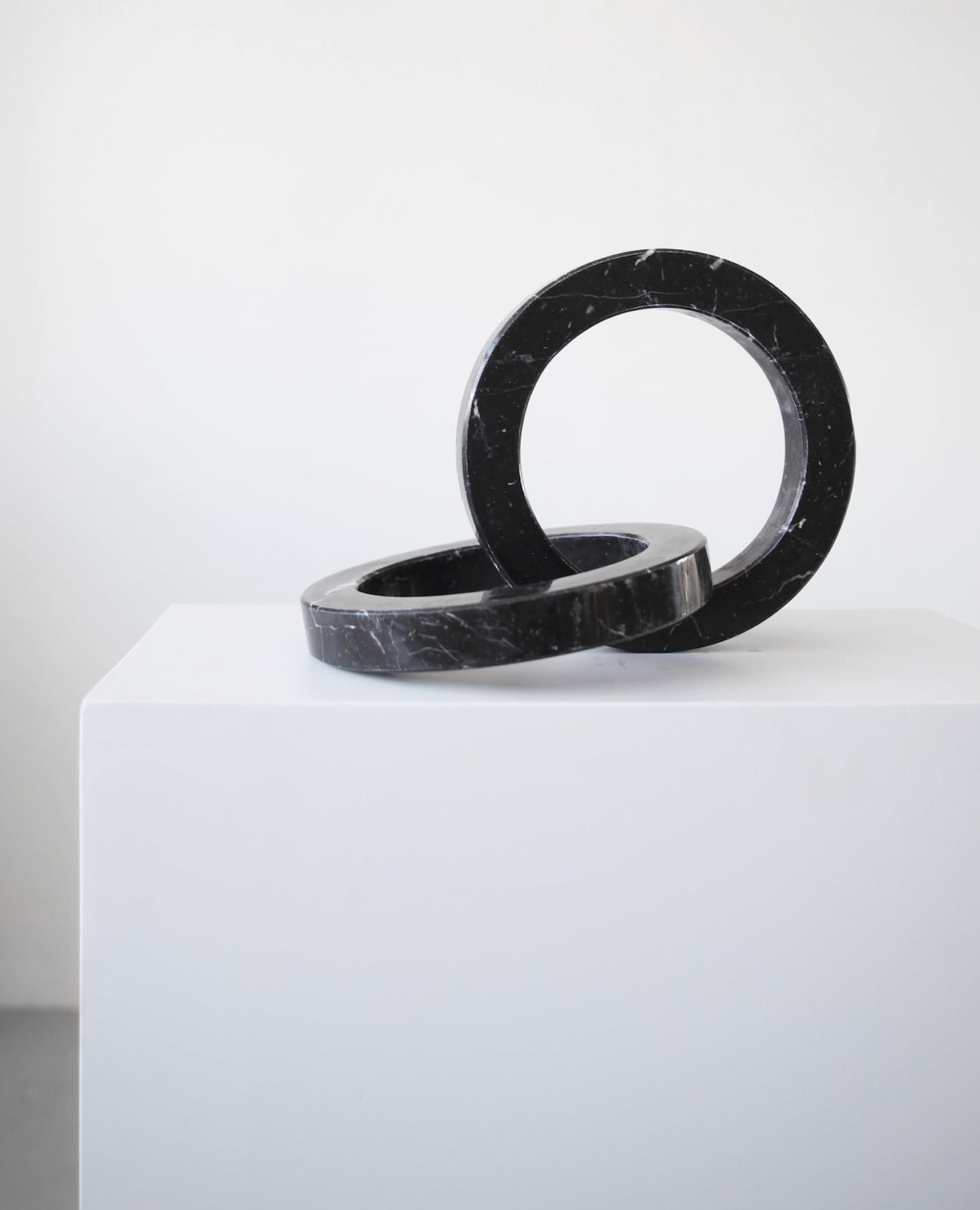 Don't be fooled, Kristina Dam's Marble Circles aren't a puzzle to be solved, just a beautiful black marble sculpture typical of the studio's take on Nordic minimalism. Founder Kristina Dam graduated from The Royal Danish Academy of Fine Arts Schools of Architecture, Design, and Conservation in Copenhagen and her appreciation for architecture shines through in everything the studio produces.
Mostly using locally sourced materials, most of the products from the Kristina Dam Studio are made in Europe. Kristina Dam aims to create products that withstand the test of time, both aesthetically and structurally. The Marble Circles, two rings eternally connected, are the perfect symbol of forever.
find more beautiful homeware here
Think expansive lush greenery, crisp air and moody, cloudy skies – let the romantic English countryside seep into your interiors with a scent from Laboratory Perfumes, London's darling fragrance maker since its founding in 2011 by former menswear retailer Aaron Firth.
Disillusioned and disappointed by fast fashion, he sought to create something sustainable and lasting, finding not only enduring but also deeply personal inventions in fragrance.
Each creation is ​​made in the UK with entirely cruelly free and environmentally friendly ingredients housed in their signature recycled glass lab beakers. As unisex fragrances, each is tailored inclusively to whoever feels drawn to the individual aroma.
Amber is our pick for the season: a scent to accompany you through your day, with a crisp and citrusy top for the morning moving to a balmy, woody base for those cosy evenings.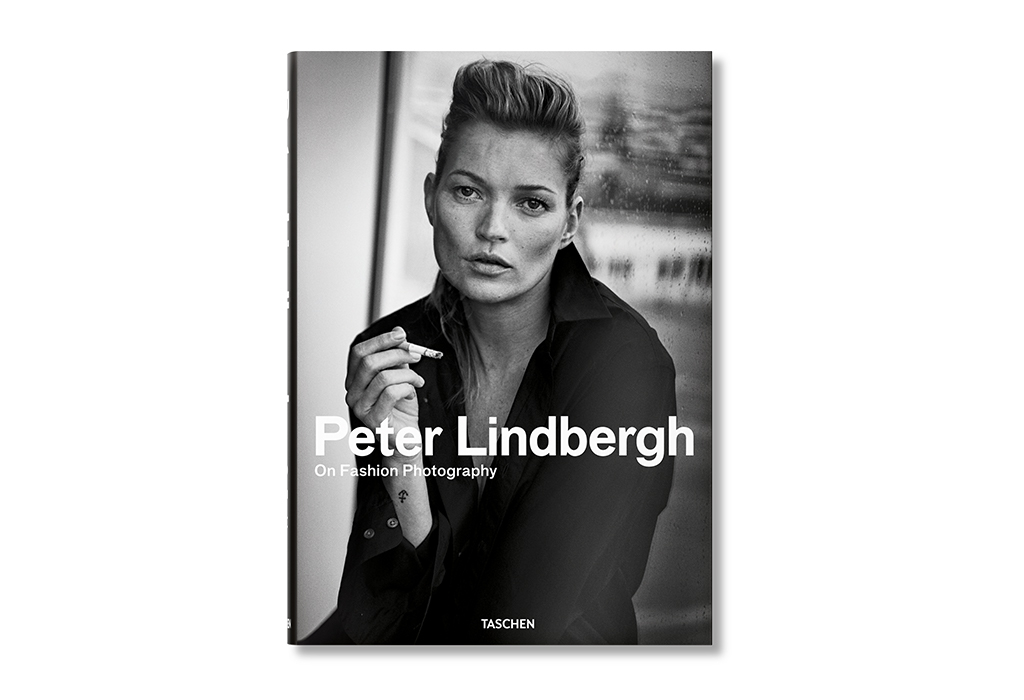 While Testino's talent lies in showing us a different side of celebrities, Lindbergh's images present the utter beauty and art that lies within fashion. Focusing heavily on supermodels, Lindbergh creates stunning scenes in which the beauty of the model, the detail in the fashion and the context surrounding the photograph all come together to create art.
In this book, On Fashion Photography, we see over 300 images (many of which are previously unpublished) which Lindbergh affectionately calls "so-called photography".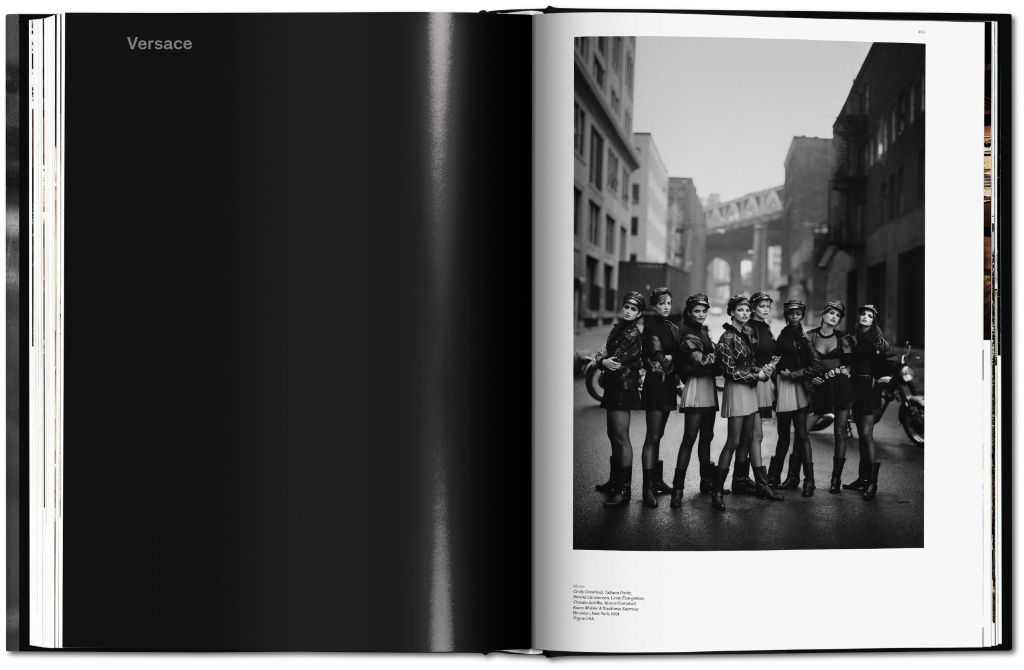 This coffee table edition of On Fashion Photography includes shots of Kate Moss, Naomi Campbell, Claudia Schiffer, Lara Stone and Cindy Crawford to name but a few. The book contains anecdotes and snippets of stories behind his works, and navigates his earlier career as he discusses the difficulties behind photography as commercial art and photography as fine art, making this book both a wonder to admire and to learn from.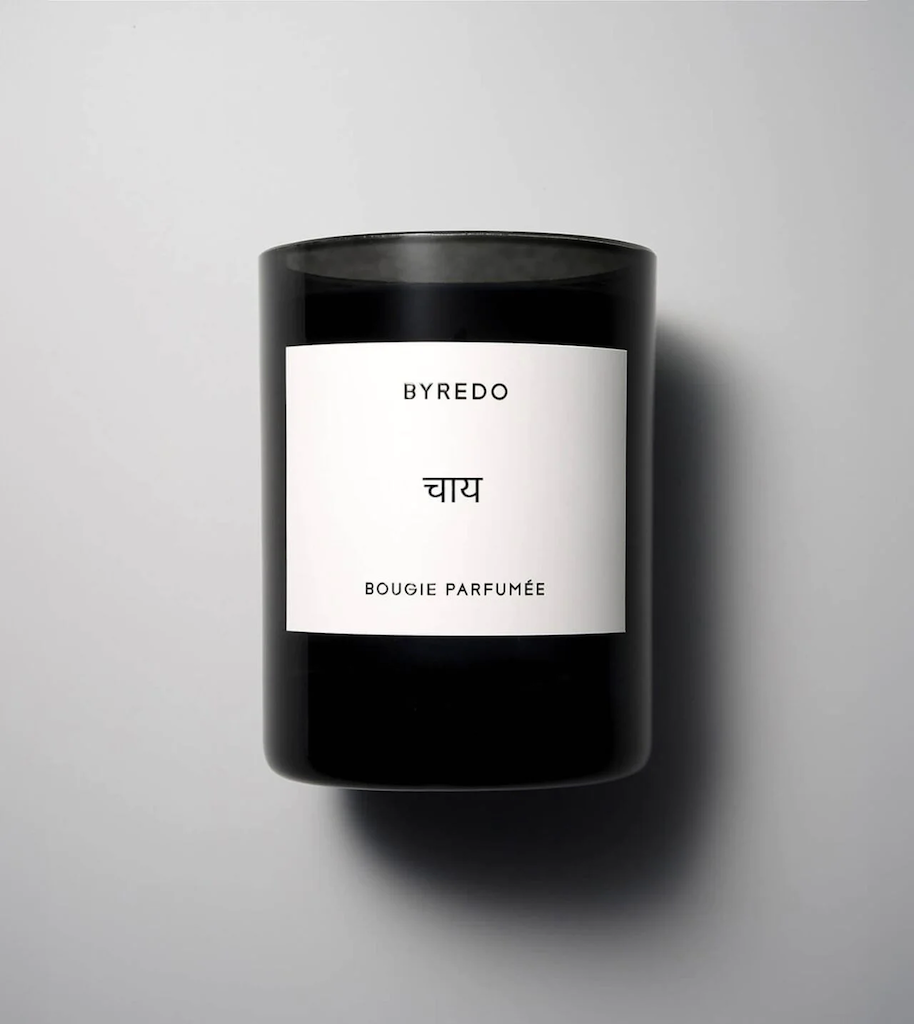 Following a chance encounter with perfumer Pierre Wulff, native Swede Ben Gorham left a painting career to pursue an alternative creative endeavour based on olfactory senses rather than visual. Teaming up with industry leaders Olivia Giacobetti and Jerome Epinette, luxury brand Byredo was founded in Stockholm in 2006, and since has gained global attention with its inviting scents and sleek design, showing that Gorham's aesthetic eye hasn't gone to waste.
Nothing quite exudes warmth like the fragrance of Chai, and Byredo's has a feel of nostalgia behind it, sparked by Gorham's childhood memories of time spent with his grandmother and mother in their home country of India. The bold spices of Indian Chai Tea are bottled into the distinct Byredo monochrome candle for a familial, recognizable feel coupled with a chic aesthetic.
Shop now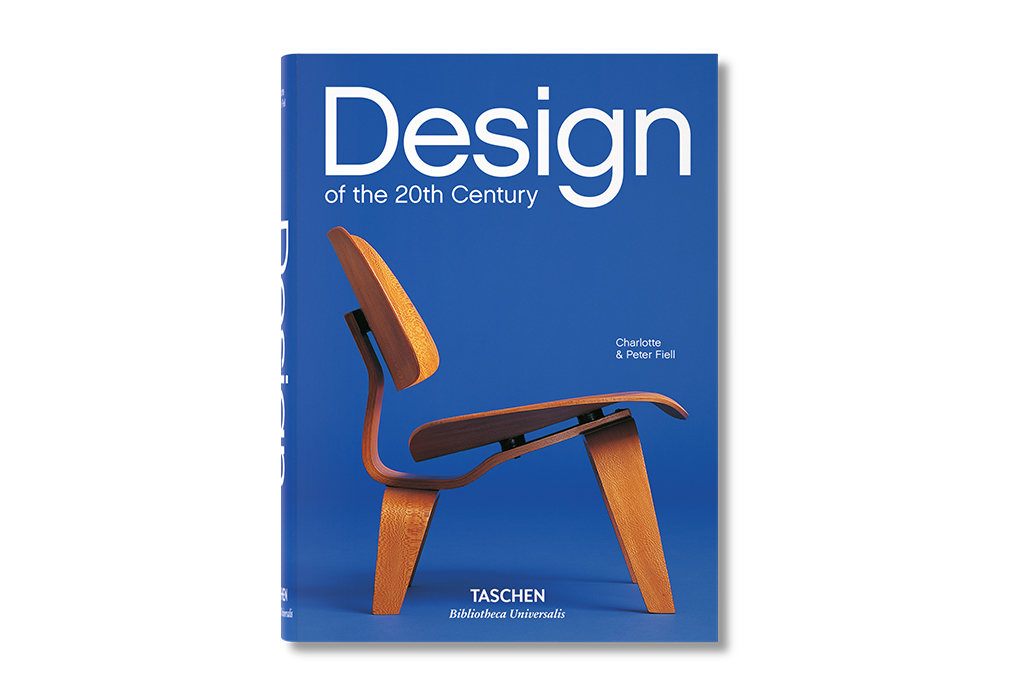 With mass industrialization and the rise of the importance of the designer (in place of the artist and craftsman of the centuries before), the twentieth century saw some of the most revolutionary and important moments in the modern age of design.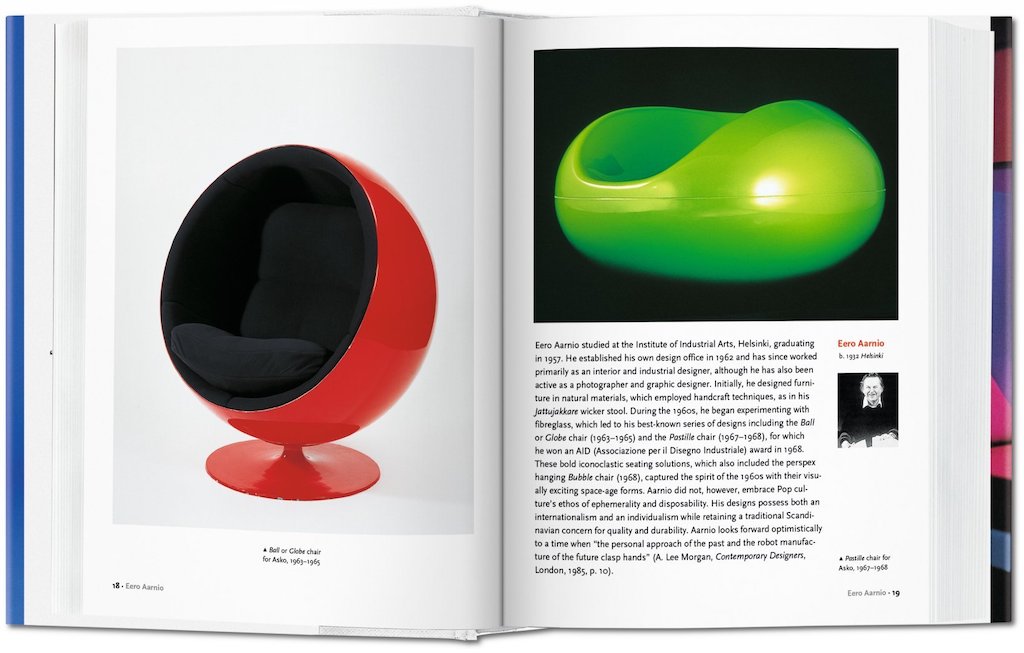 Arguably, it was the first age of design, and this Bibliotheca Universalis edition from Taschen which features the 20th century's key movements, moments, and trends is the essential compendium for design aficionados and casual browsers alike. The book features key works from De Stijl, Charles and Ray Eames, Philippe Stark, and Dieter Rams.
---
THE BEST 50 GIFTS FOR MEN: THE BOTTOM LINE
Our Ultimate Guide to Gifting has everything you could need, from the best of jewelry and watches to the best sneakers for men. Whether you are buying a little gift for your friend at work or spoiling your partner with a romantic weekend getaway, we hope that this best gifts for men guide has helped you choose the perfect gift.