The Hublot Big Bang Tourbillon Automatic Orange Sapphire matches a descriptive name with self-explanatory looks: presented in vivid and translucent orange sapphire, this 50-piece limited edition serves as the perfect example to Hublot's Art of Fusion concept. It fuses its 243-part high-end mechanical movement with a world-first orange tinted sapphire case to attain an effect that would have been entirely unimaginable even just a few years ago.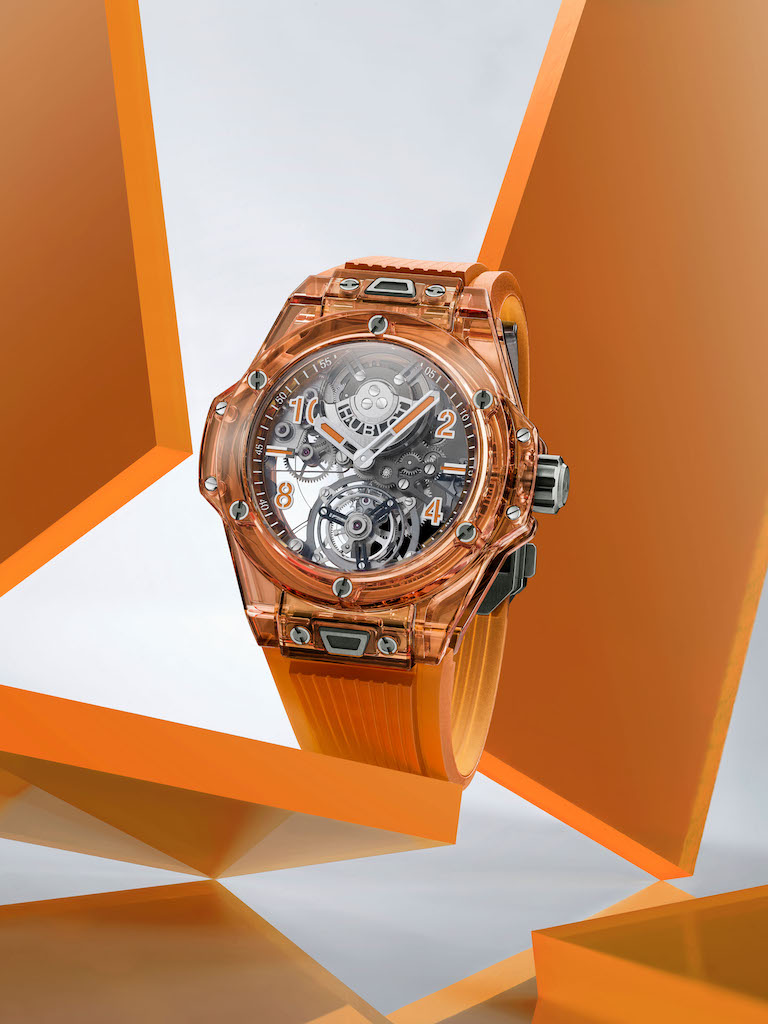 Because Hublot's role in bringing down – better still: destroying – the antiquated restrictions built into luxury watch design should not be underestimated. Like any true pioneer in the fields of art, fashion, car design or watchmaking, Hublot had powered through the waves of immense push-back, as exercised by the competitively traditional Swiss watch industry. Hublot's colorful approach, its extra-large designs, and its systematic development of utterly unorthodox materials for watches have together allowed it to get stronger by the day, growing its global fan-base.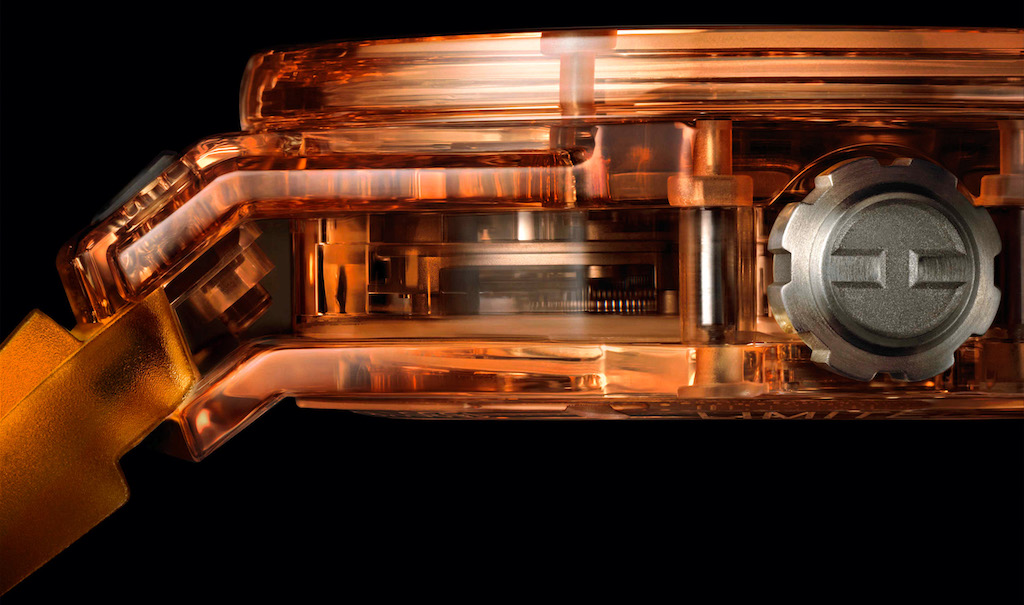 This orange tourbillon is the perfect case in point: strap this orange time-monster around your wrist and you'll quickly see just how different watchmaking can actually feel once it breaks with its own traditions. And it isn't all just about looks either: in an incredibly rare watchmaking feat, the MHUB6035 movement comprises three sapphire crystal bridges – replacing brass traditionally used in watchmaking – to create the effect of beautifully made gears and wheels floating inside the orange case. All in all, the Hublot Big Bang Tourbillon Automatic Orange Sapphire is an amazing experience presented in a 45mm capsule of orange translucence.
Read More:
Words: David B.
Photos: Hublot