Chef Luciano Monosilio has become one of the youngest Italian chefs to be awarded a Michelin Star, and with a menu that blends both the ancient flavours and techniques of Rome with an innovative 21st-century twist, it's no surprise to us that his recognition is coming thick and fast.
Working with some of Italy's most infamous chefs in his early career, Monosilio's talent has been influenced by the likes of Fulvio Pierangelini, Mauro Uliassi and Enrico Crippa. Now, his restaurant Luciano Cucina Italiana, situated in the centre of Rome, is home to his culinary talent and allows him to truly explore his own heritage as well as that of the region.
Luciano Monosilio: the Interview
Ciao Luciano! Thanks for finding time for our interview.
You were awarded your Michelin Star at the age of 27. How have you managed the pressure since then to maintain success and uphold the name you've created today?
I was awarded the star in 2012, just nine months after I opened the restaurant in Rome. I had a very loyal clientele, and several journalists were regular customers; things were going well, but I never expected that after not even a year, they would call me to announce that I had obtained this important recognition. It was a powerful emotion. As a child, I used to say to myself, "When I get the star, I will retire!" Instead, it came too soon, and I couldn't retire. So, I decided that this award would not be a point of arrival, but a new starting point to do even better for me and for the people who work with me.
What first drew you to pursue a career as a chef? 
As a child, I told my mother that I wanted to be 'the one who cooks'. I immediately got involved in cooking for practical reasons: my parents were never around, and I had to make do by cooking for myself. It quickly became a passion, so I had no doubts when I enrolled in hotel management school: a career as a chef was never a fallback or a trend for me, but always the only job I wanted to do.
From the initial idea for a dish to the plating: what would you say is the most artistic or creative part of a chef's process? What is your favourite ingredient?
Every moment is a potential creative stimulus: a journey, meeting people, a memory. Everyday life is the most important driving force for the creative process. My favourite ingredient has always been dry pasta, which I cook with passion and produce in my workshop and pasta factory.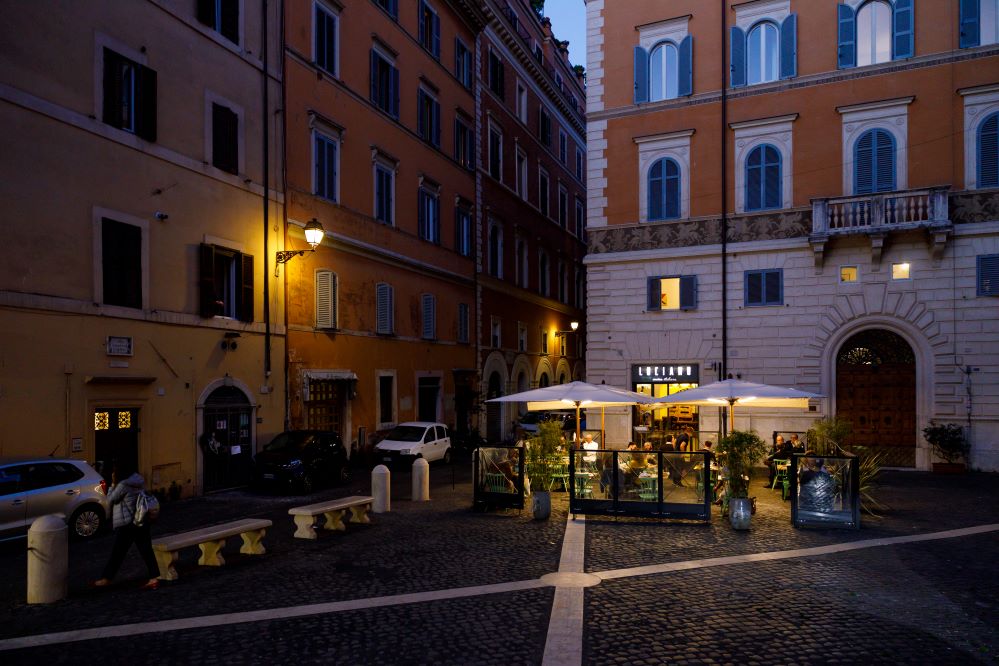 With so much effort going into each dish on the menu, how do you expect the guests to feel after leaving your restaurant? 
The communication between the customer and me is twofold: on the one hand, I convey emotions through my dishes, and on the other hand, I receive feedback that helps me to broaden the diversity of perceptions that arise. I want them to carry clear flavours that can bring back the moment of tasting each time. We eat first with our eyes, then with our mouths, and finally with our souls.
Being the owner and the chef of a successful restaurant and working in a team is a great challenge. How was the process from being taught to teaching others? What would be your advice for future chefs who are just starting their careers? How do you motivate your team?
The beginning of a project is always the most challenging part: you often start from scratch, the investments are huge, both financial and especially human, and often the initial results are slow in coming. The most crucial stumbling block is determination and perseverance, and the frustration that comes from the first failures, but these are vital to the success of the project because they help to channel it and make it possible over a long time. I advise young chefs to start early, as soon as they are ready, to surround themselves with good collaborators and to learn to delegate. My team is like a second family: I am there for them, and they are there for me; sacrifices are made to meet each other and to ensure that the working environment is as serene as possible. You have to pay the right compensation and also give days off to be able to recharge your batteries, as well as work incentives so as not to lose enthusiasm.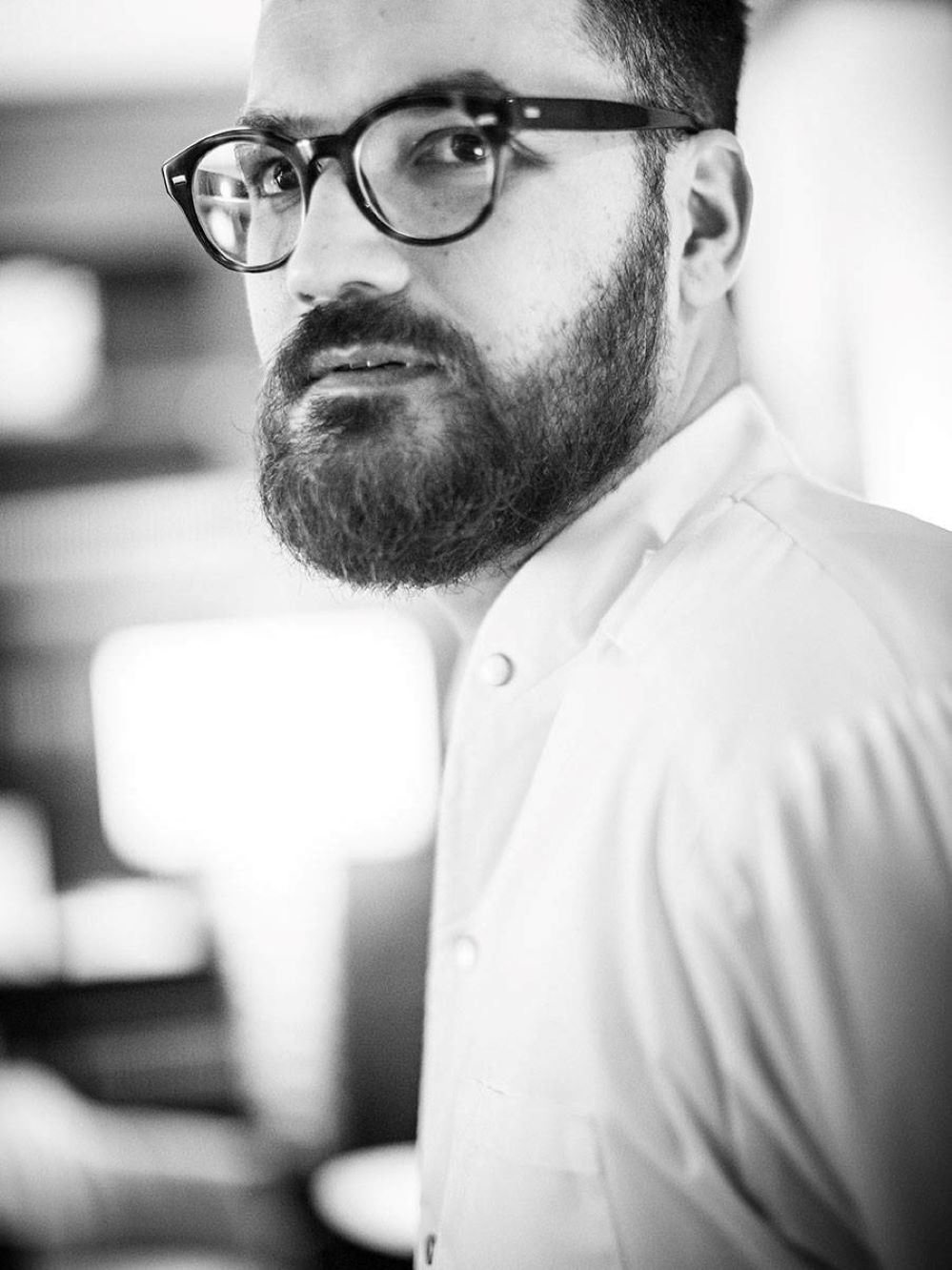 Your signature dish is pasta carbonara, which made you internationally known as the King of Carbonara. Could you reveal a bit about the secret of the perfect carbonara sauce?
Carbonara is a poor dish whose recipe was handed down from family to family, mostly orally. What I did was decode the recipe and introduce this dish within a gourmet kitchen in a more sophisticated menu. Some secrets that make it truly unforgettable: are the seasoning of the guanciale, the Parmesan pecorino mix and the pasteurization of the egg in a bain-marie.
Many times, foreigners wrongly think that in Italy, you only eat spaghetti and pizza. What are the other dishes that you enjoy cooking and that belong to the typical Italian culture?
Spaghetti (meaning pasta) and pizza are really our best-known dishes and the ones we identify with and represent the basis of Mediterranean culture, along with olive oil, Parmesan cheese and some other precious products. There are many recipes based on poor ingredients that belong to regional traditions that are the true Italian recipes, such as the quinto quarto (the offal) and salvaged recipes, like simple meatballs or an excellent lasagne.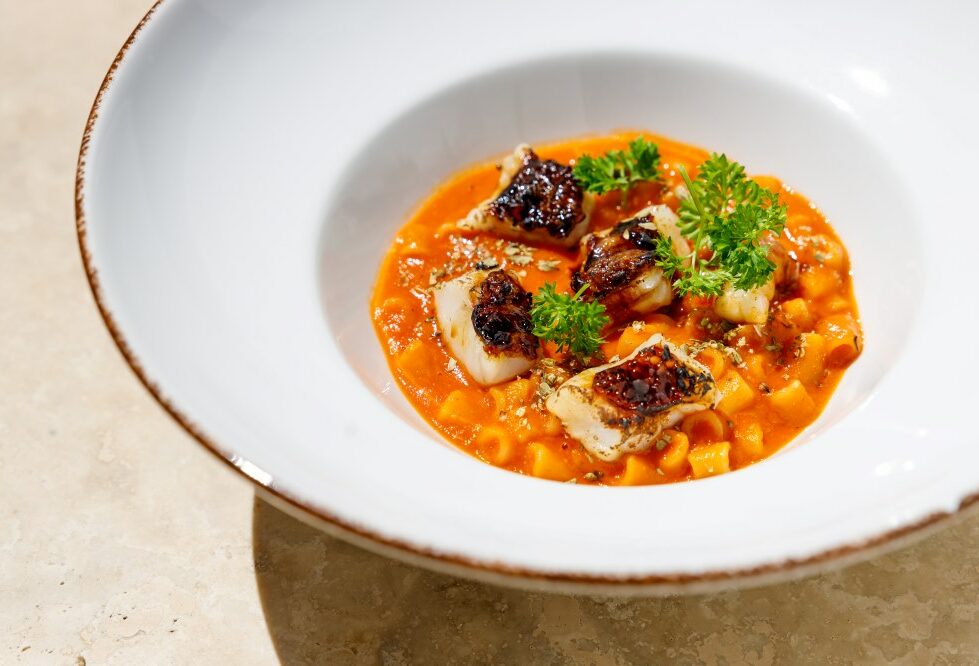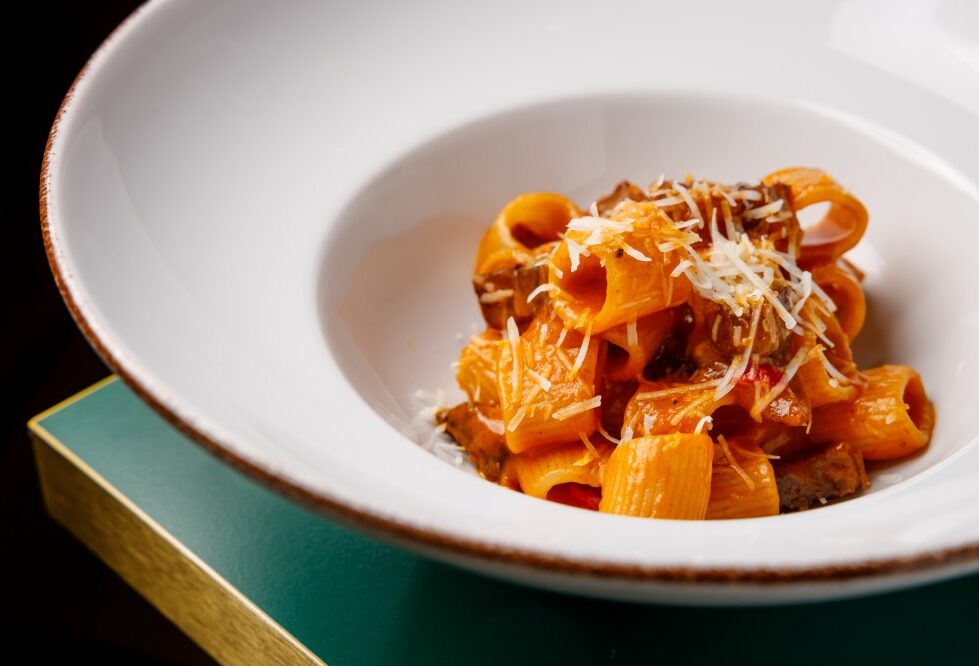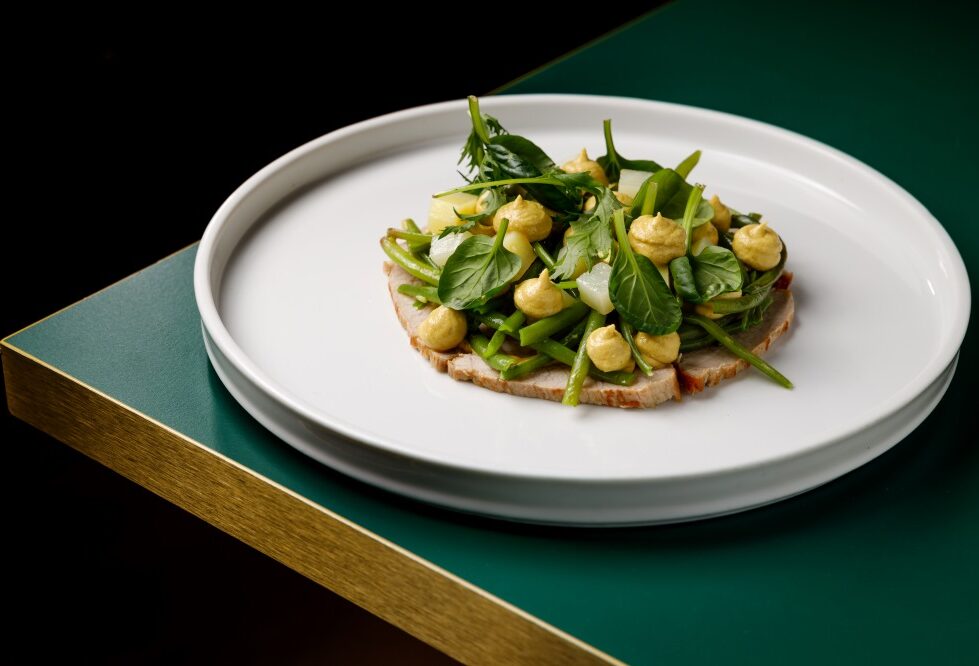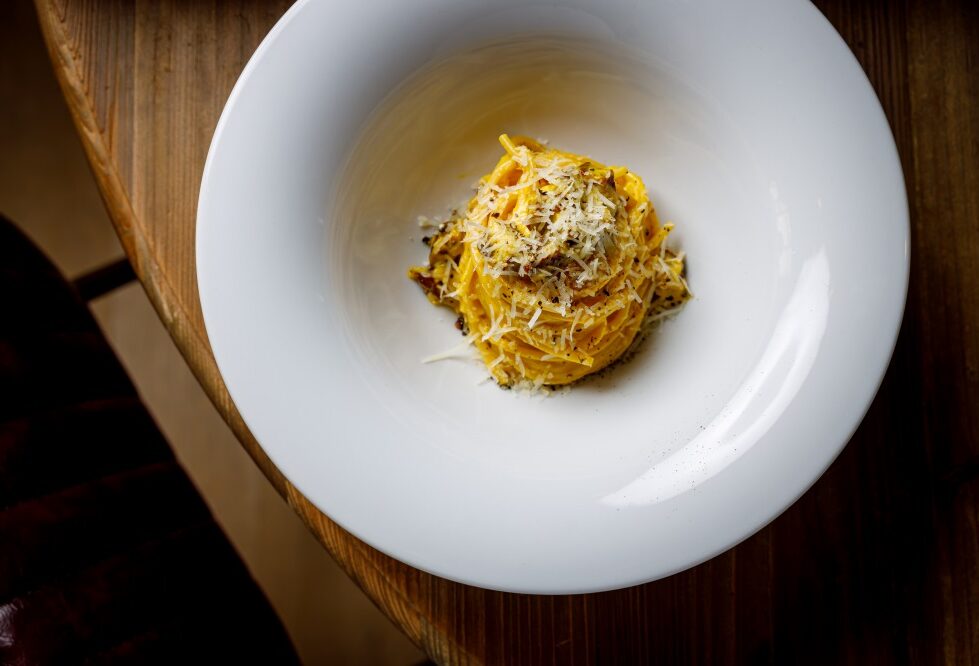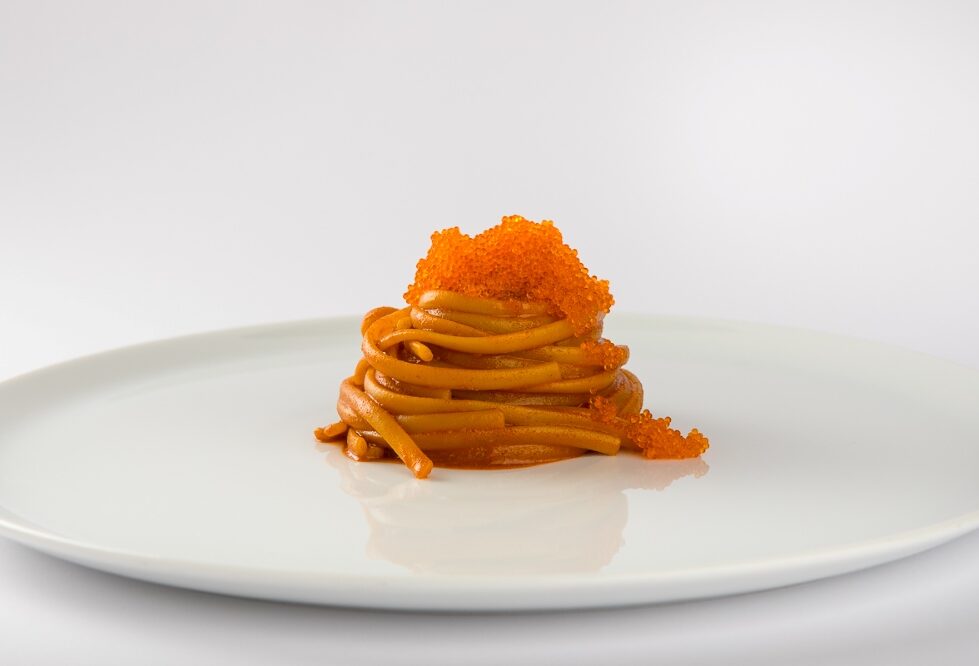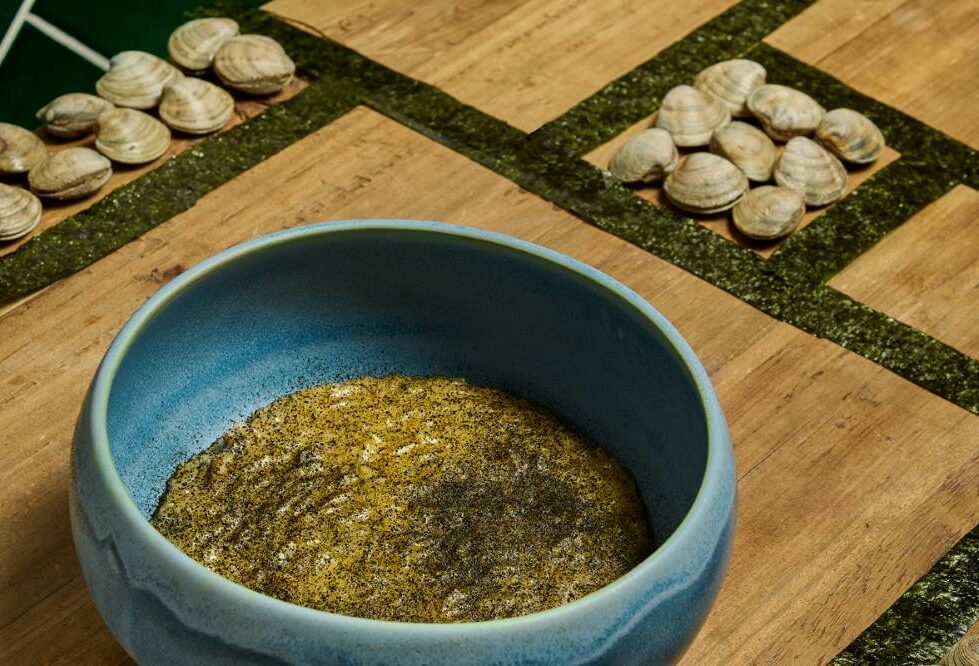 On your restaurant's menu, we can find the Women in Wine section, where we can choose from female producers. Tell us more about this idea and why you decided to highlight it.
The approach to the world of wine by some great women is an undoubtedly interesting standpoint that has allowed the birth of numerous valuable projects and, on the other hand, the continuity of historic wine companies. Demanding consumers and conscious artisans, the specific weight that female producers are gaining throughout Italy increasingly. Examples of meritocracy without rhetorical feminist slogans and, therefore, a phenomenon I felt deserved an in-depth explanation on our wine list.
You decided that your restaurant's interior design would be in an informal, minimalistic style with Italian accents. What was the reason not to give it a more sophisticated, luxurious look?
Ours is a décor that wants to put as many people as possible at ease and that does not wish to follow any design trends: we like people to be able to concentrate on what they are eating and drinking at our table, without having any particular distractions or being awed by a certain type of boutique décor. Our mantra is informality in service and excellence in food and wine. One must leave the restaurant happy and satisfied.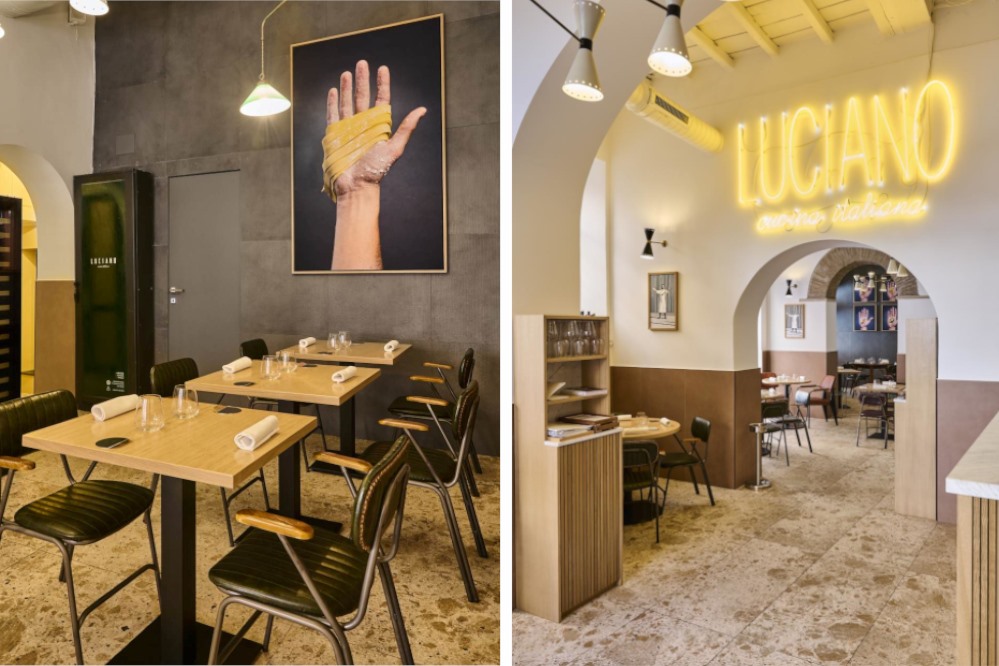 Is there a particular dish that has a nostalgic value or special meaning for you? Could you please tell us why?
The dish I am most attached to is a simple pasta dish, linguine with tuna. On Christmas Eve at home, we would always prepare it, and it was a dish that represented certainty. Then for many years, I also had to work on 24 December, so I missed this family custom. I am even more attached now that I can choose not to work at Christmas and enjoy my favourite dish with my family.
As a recognized chef, you probably learned from others during all these years. Who has been your most significant influence or a person you most admire?
Certainly, my masters: Pierangelini, from whom I learnt the importance of raw materials; Uliassi, from whom I learnt the rules of running a great kitchen; Crippa, who taught me respect for precision and discipline.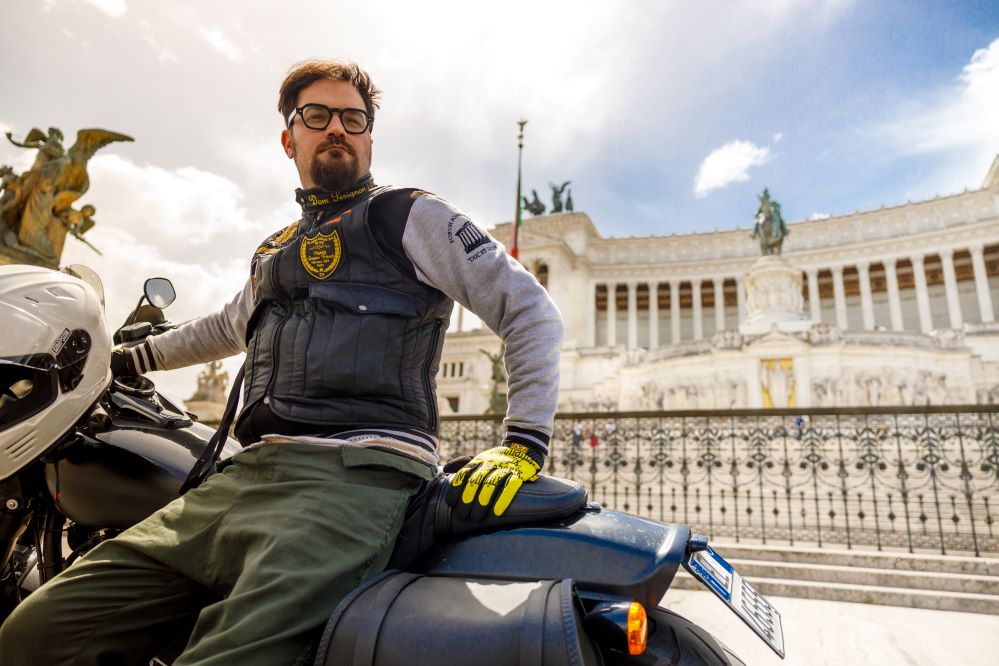 Your job is quite stressful and demanding. How do you chill out in your spare time? 
In my leisure time, I need to disconnect as much as possible from the dynamics of work: I like simple things like taking my Harley-Davidson and going out with friends with a few pre-established stops, spending time with my wife and playing with my children, reading and watching my favourite TV series on the sofa at home.
On your day off, are you the one who cooks for your family and friends? Or maybe you just order a pizza?
I really enjoy cooking for my friends and family because it is done in an informal atmosphere and without the stress of service; I especially enjoy cooking baked fish or barbecued meat. I also occasionally order a pizza, not so much when I don't feel like cooking as when the fridge is empty.
We're wondering – what's your favourite city? And what are the top 5 spots there you'd recommend to your best friend when he or she's in town? (This could be anything from a restaurant, a bar, a gallery, a shop, a park, etc.)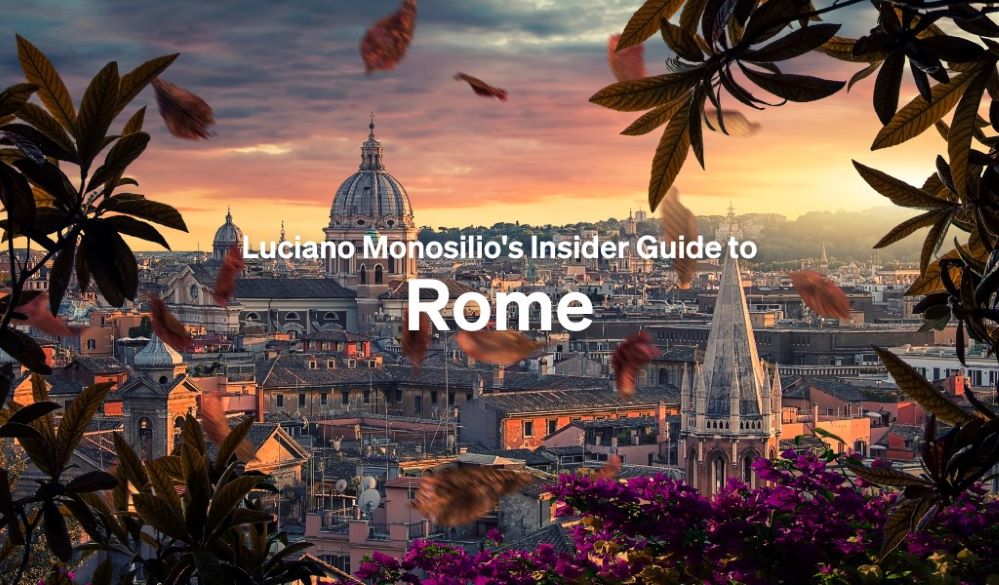 At the risk of sounding parochial, I am a Roman who loves his city with all his heart despite the thousands of problems it encounters. I also love Cape Town, New York and Paris and some cities in Asia where I have been lucky enough to work.
In Rome, I recommend:
Thank you, Luciano; it was a pleasure having you with us!
Luciano Cucina Italiana Webpage
Read more: