Home Decor Ideas
We discovered some inspiring home decor ideas to style up your home. While home décor trends ebb and flow over the years, true style and decadence never go unfashionable. There are things in our houses we've come to find that are neither beautiful nor useful. Updates in decorations are needed.
"Have nothing in your house that you do not know to be useful, or believe to be beautiful." — William Morris
But it doesn't take a new piece of furniture to refresh a room. Neither is it necessary to repaint nor undertake time-consuming decorating projects. With the right purchase and placement, small home decorations and accessories can make you smile and bring joy to a room again — or create a more inspiring environment in which to live and work.
Of course, form doesn't need to come at the expense of function either; some objects we highlight below are beautiful and useful. And while clothing often takes centre stage in conversations around supporting local businesses and shopping responsibly, they're all from independent brands with good intentions and practices to match.
Modern Home Decor Ideas
Read on to discover the brands and rejuvenate your house with our home decor ideas.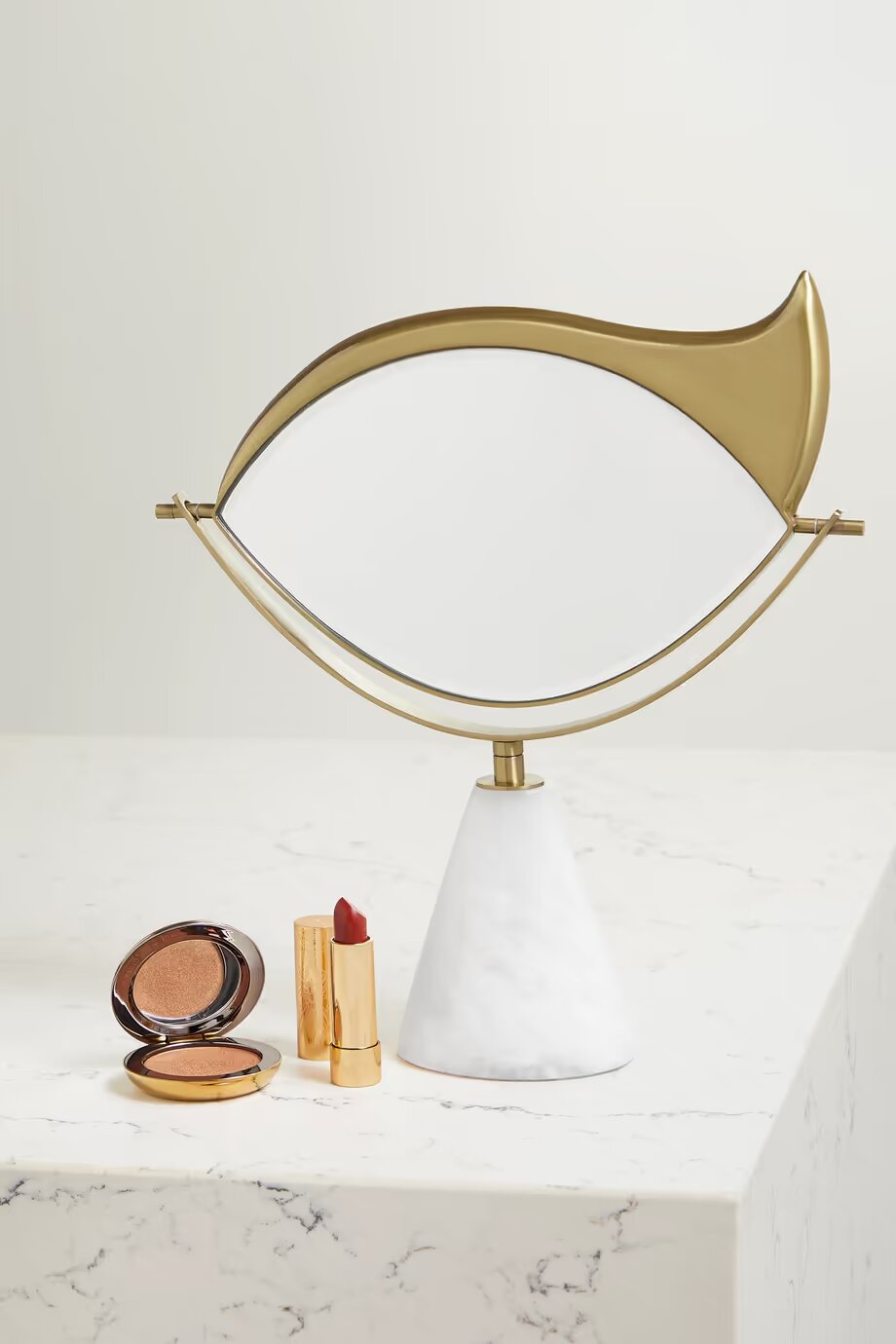 This beautifully shaped vanity mirror will make an opulent addition to your makeup station. Made from polished gold-tone porcelain with a weighty marble stand, it is shaped in the jeweller's signature motif.
Shop now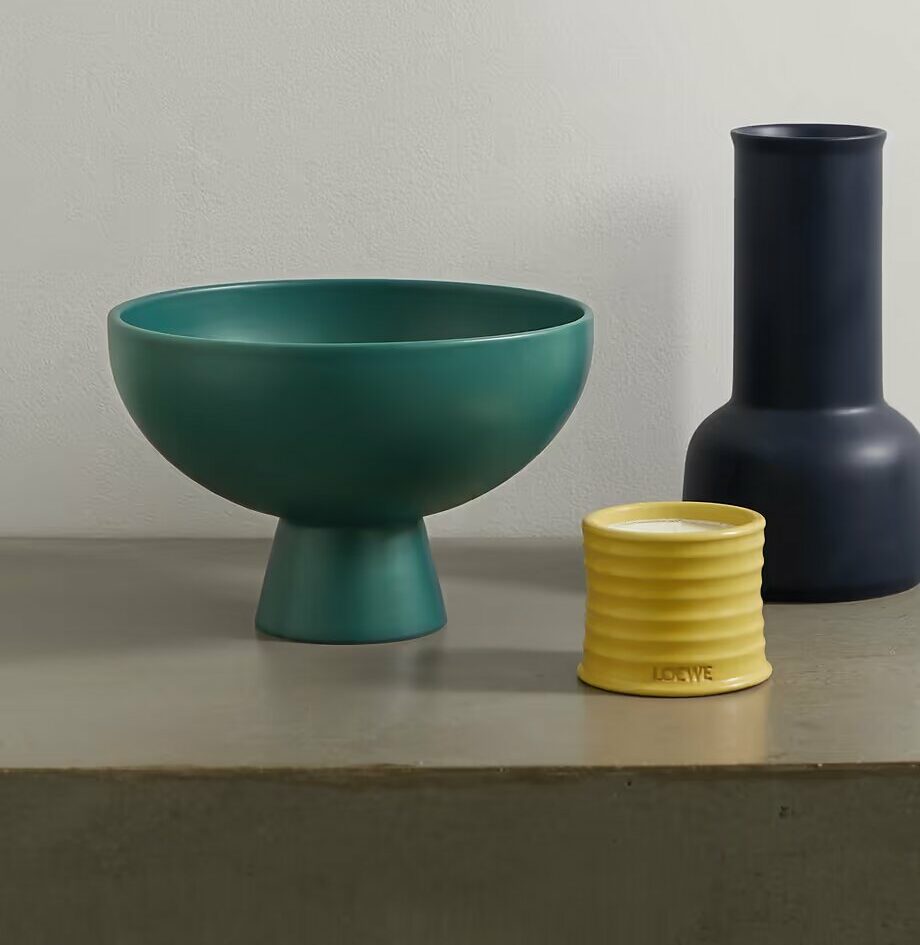 This geometric earthenware bowl is reminiscent of early 20th-century Cubism and is available in various colours. This versatile piece can be used as a fruit bowl, trinket bowl or as a sculpture on its own.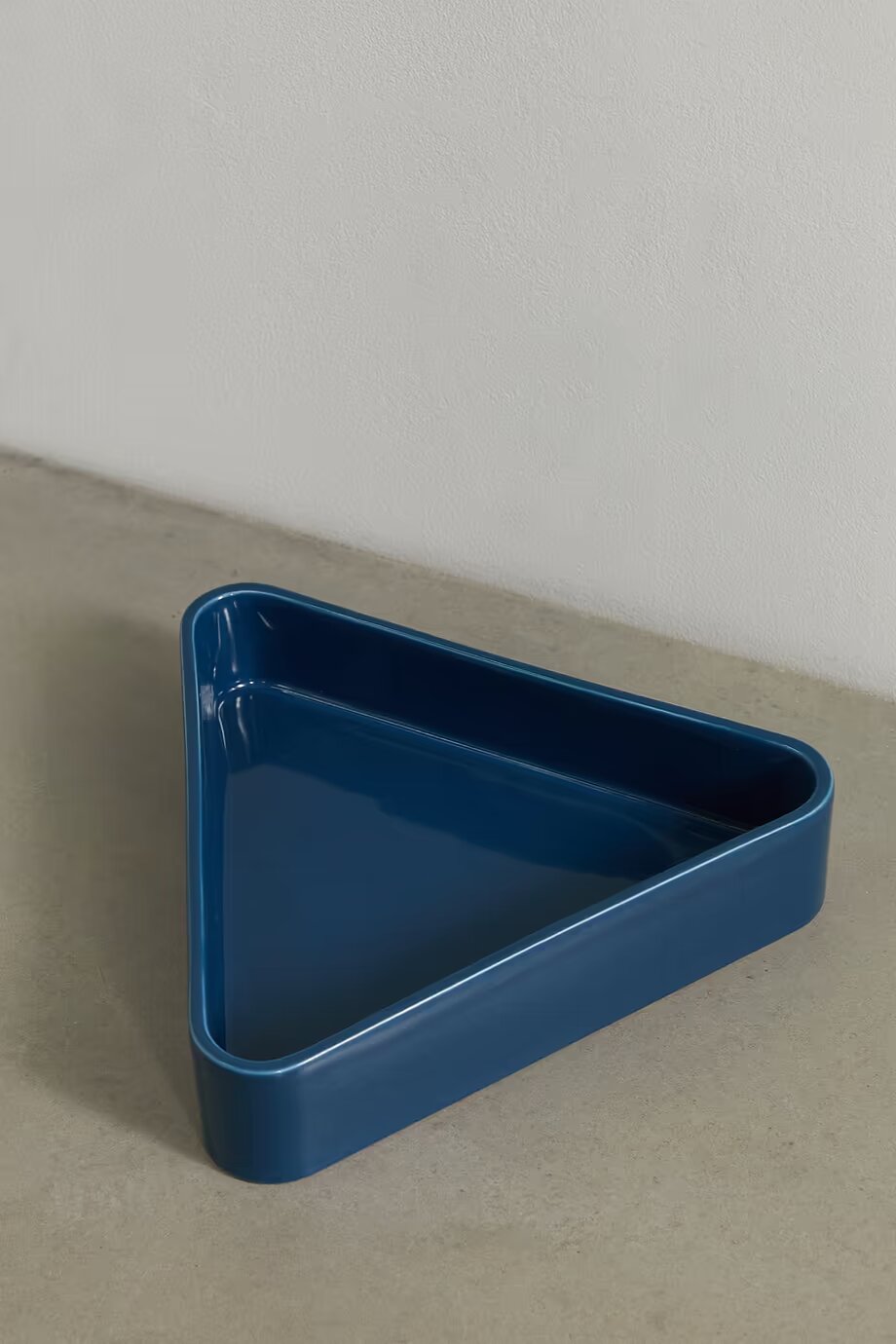 The Raawii triangular tray is a welcome addition to any desk or coffee table. Sized Perfectly for organizing those little items on your desks, such as coasters, paper clips or jewellery. Handmade in Portugal, this piece is made from Snorkel Blue earthenware.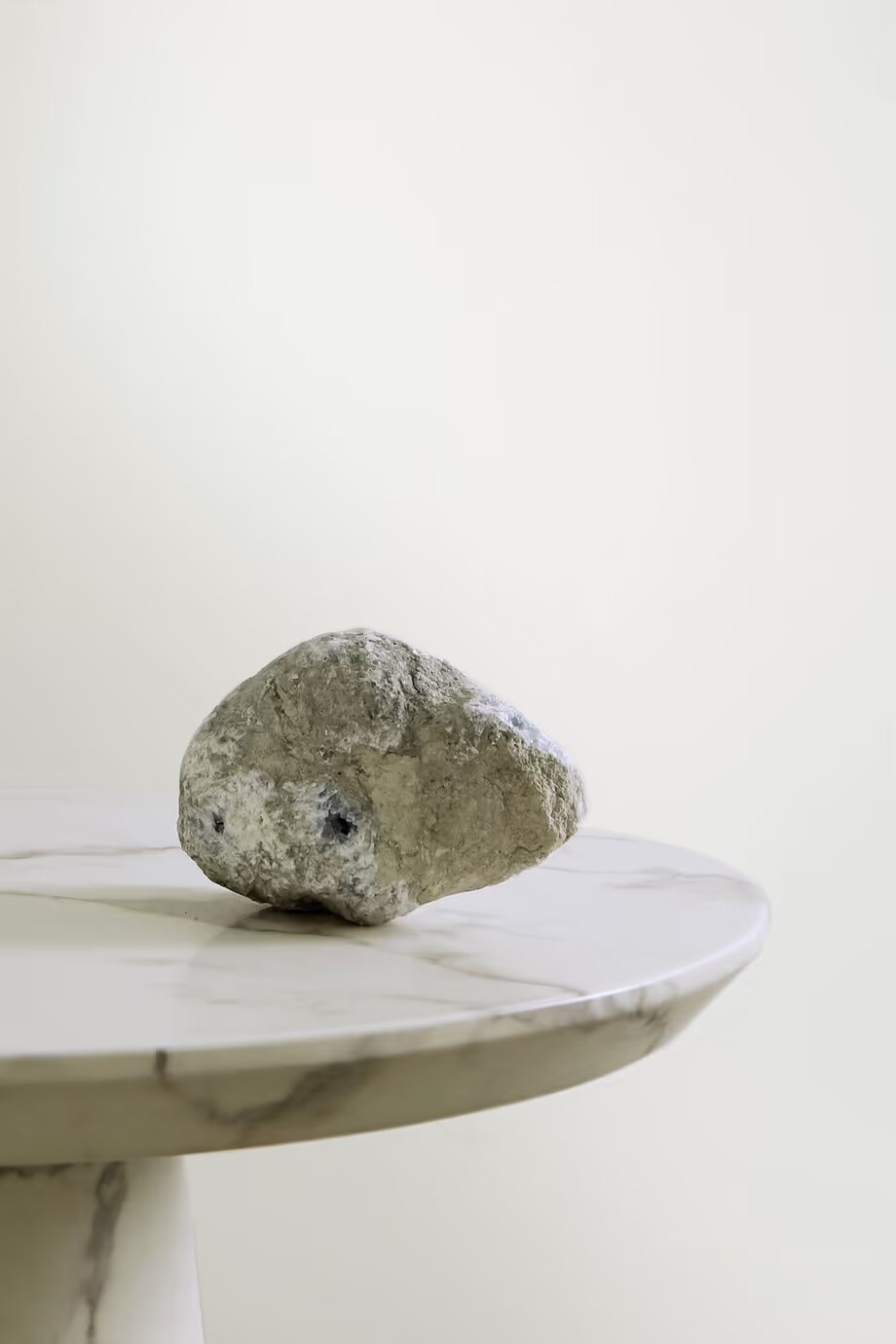 We have come a long way in understanding the connection between our energy and those contained within geodes. The JIA JIA Celestine geode is organic, unique in design, and bound to bring good points into your life.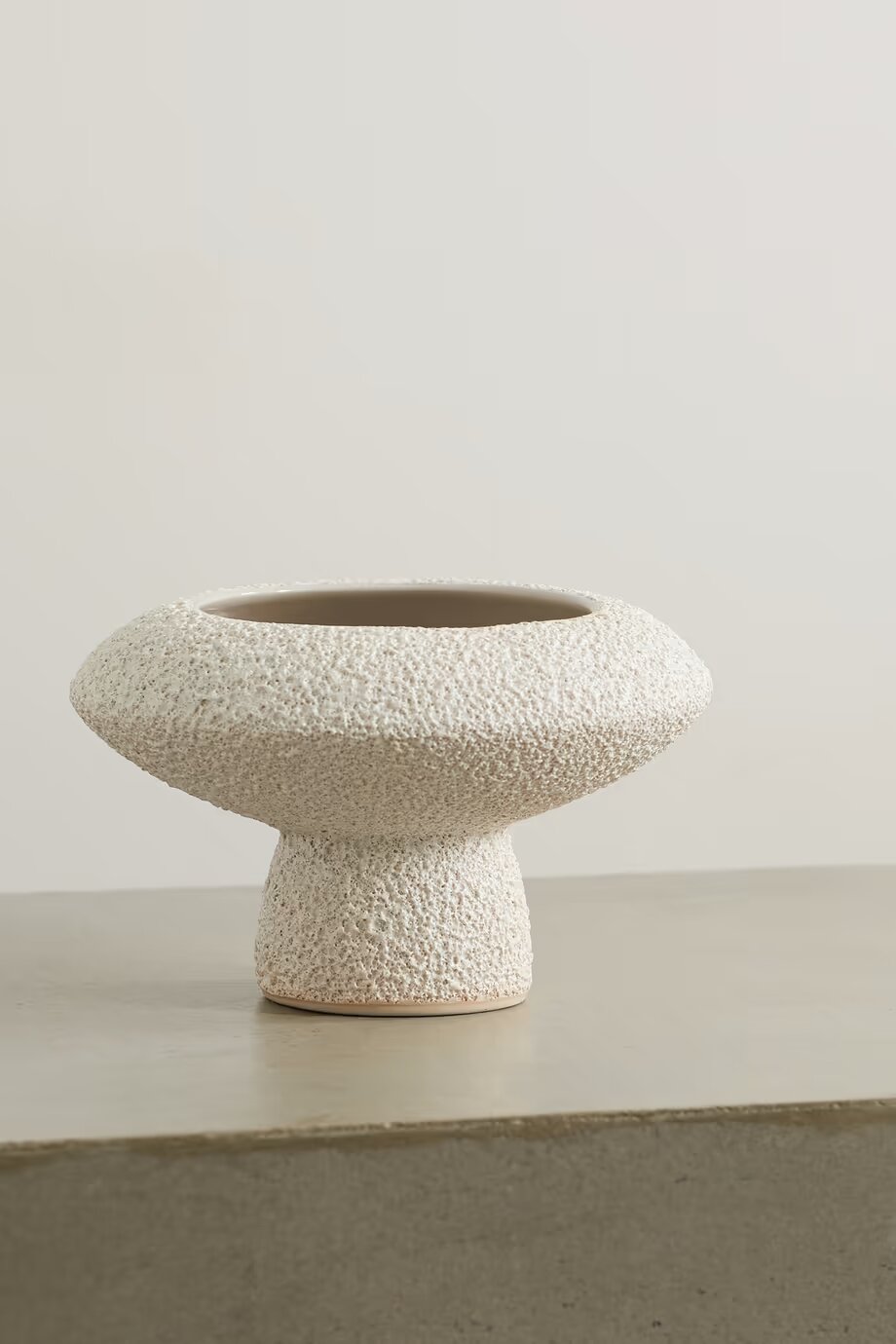 This beautiful vase epitomises simple femininity and is handmade in small batches. The exterior glaze is pebbled lava, while the inside has a bone-glossed interior. This vase would ideally be suited to a more giant, fussy bouquet of flowers or as a stand-alone sculptural piece.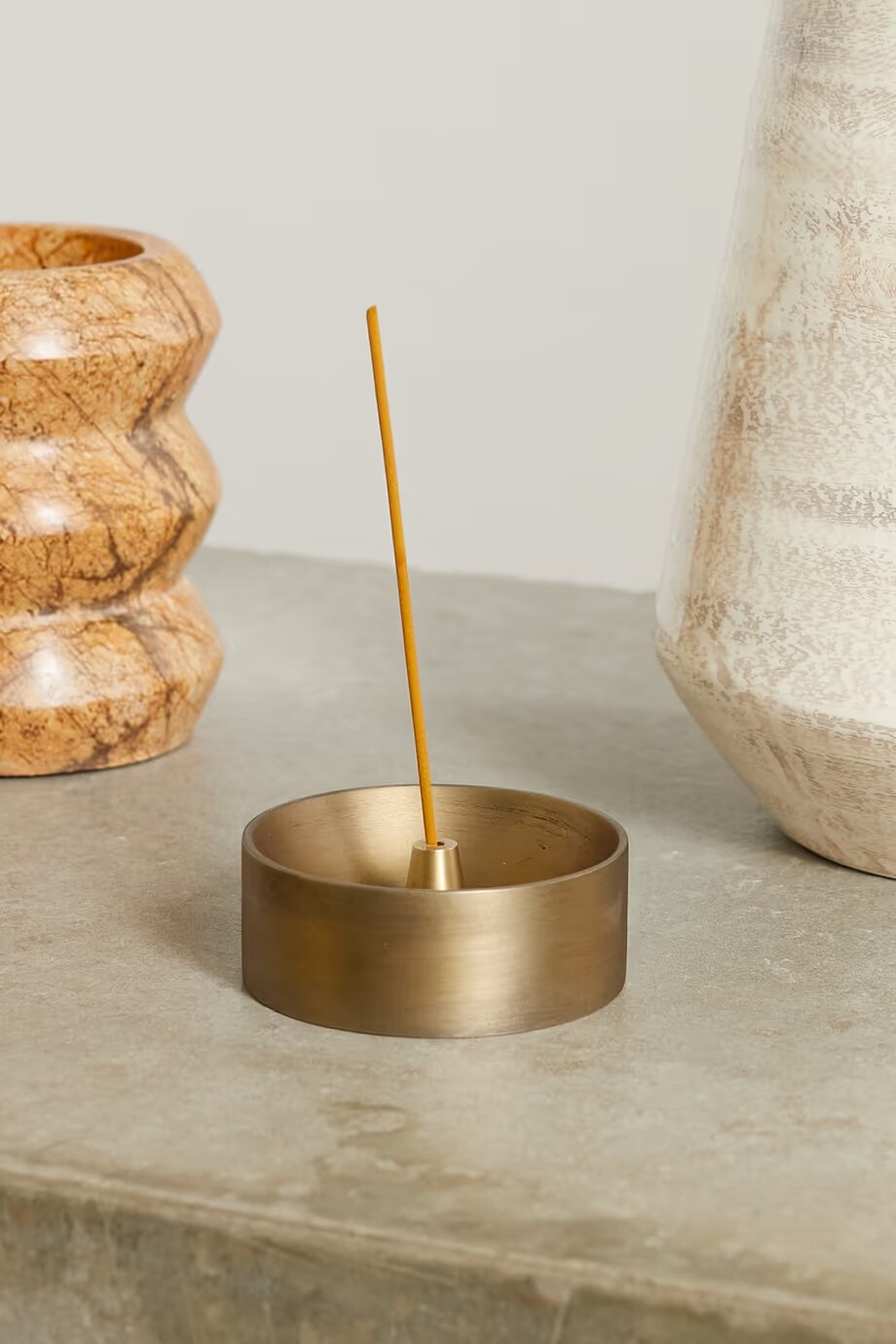 The Little Beach House Barcelona club inspired this incense holder and has a polished, weighted finish. The set comes with 8 Bergamot and Mandarin Zest incense sticks, a perfect combination!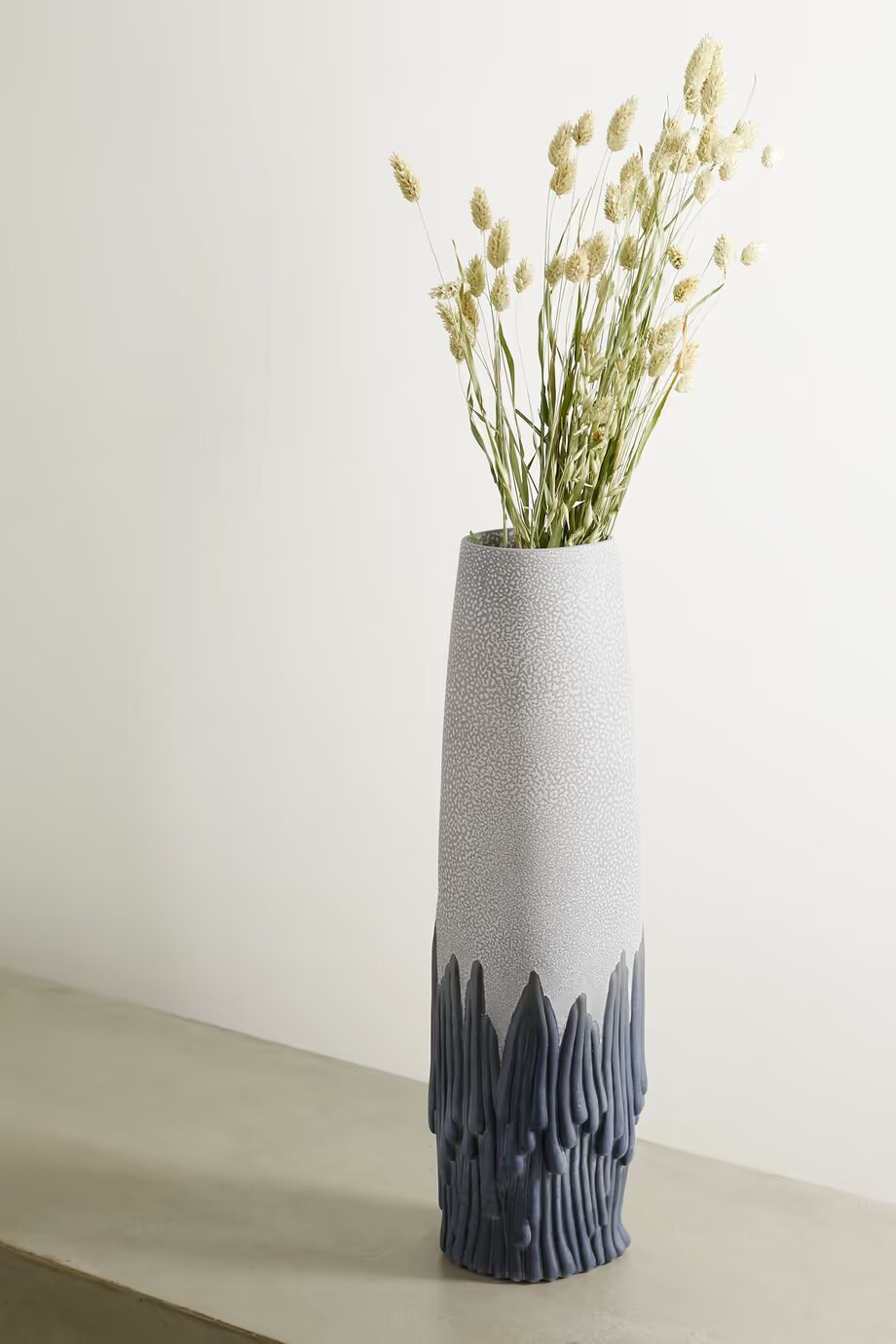 The Haas brothers are renowned for their audacious creations (they have worked on projects from anthropomorphic furniture to masks for Lady Gaga). This vase maintains its creative style and features hand-carved ripples on the base. This is a genuinely a stand-out piece on our list of home decor ideas for 2023.
Named after its designer, Alev Ebuzziya Siesbye, this vase is made manually and conceptualized to hint towards the artist's Turkish heritage. Available in two colours, this vase will suit many styles of décor.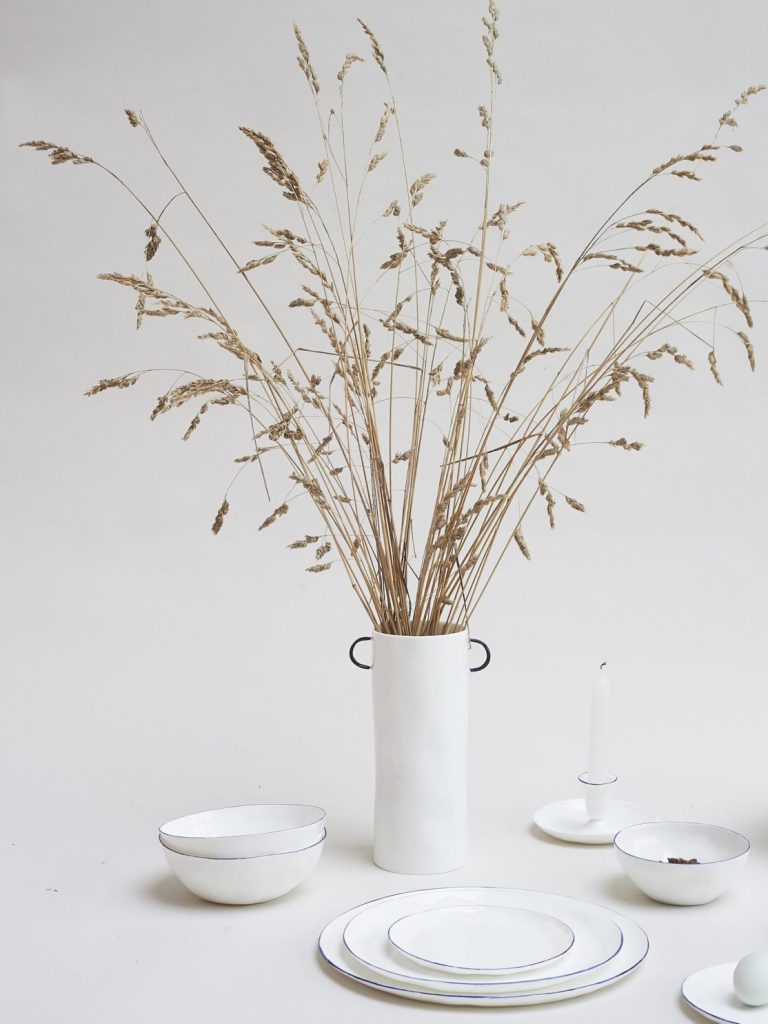 When purchasing from Feldspar, one quickly realizes that every element in the life cycle of its products has been considered at length. Take its production techniques. Rather than quick and easy options, the brand uses pottery methods — mould making, slip-casting and industrial bone china production — listed in the UK as critically endangered crafts. This not only leads to unique and handcrafted objects that will last a lifetime, but preserves dying arts and adds to the story of each product.
The ethos extends to Feldspar's 100% recyclable or reusable packaging, which uses boxes handmade in England and plastic-free bubble wrap. Handmade in Devon, the cobalt vase with handles has a "sketch-like appeal" and all of Feldspar's charm.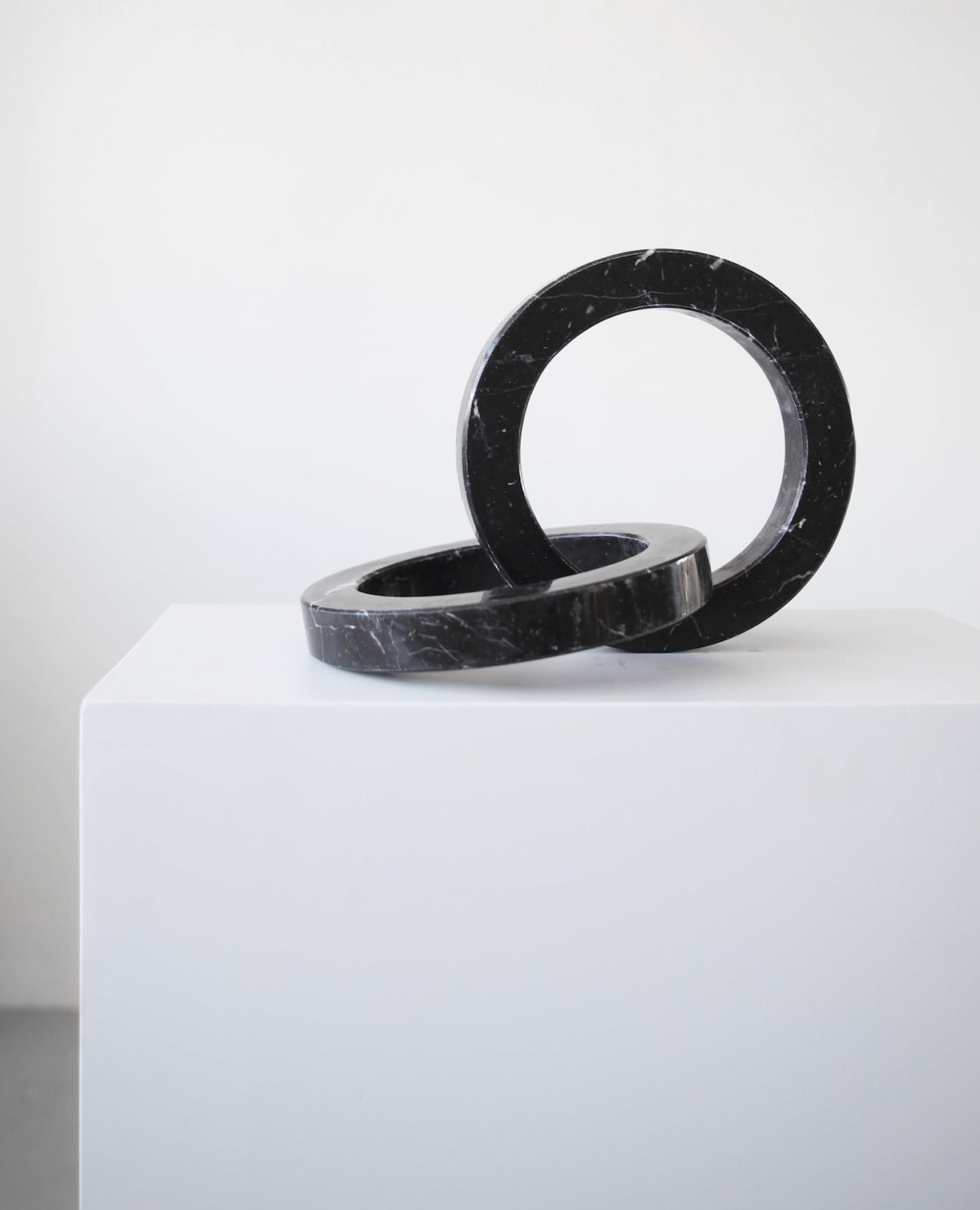 Don't be fooled, Kristina Dam's Marble Circles aren't a puzzle to be solved, just a beautiful black marble sculpture typical of the studio's take on Nordic minimalism. Founder Kristina Dam graduated from The Royal Danish Academy of Fine Arts Schools of Architecture, Design, and Conservation in Copenhagen. Her appreciation for architecture shines through in everything the studio produces.
Primarily using locally sourced materials, most of the products from the Kristina Dam Studio are made in Europe. Kristina Dam aims to create products that withstand the test of time, both aesthetically and structurally. The Marble Circles, two rings eternally connected, are the perfect symbol of forever and a perfect piece for your original home decor ideas.
find more beautiful homeware here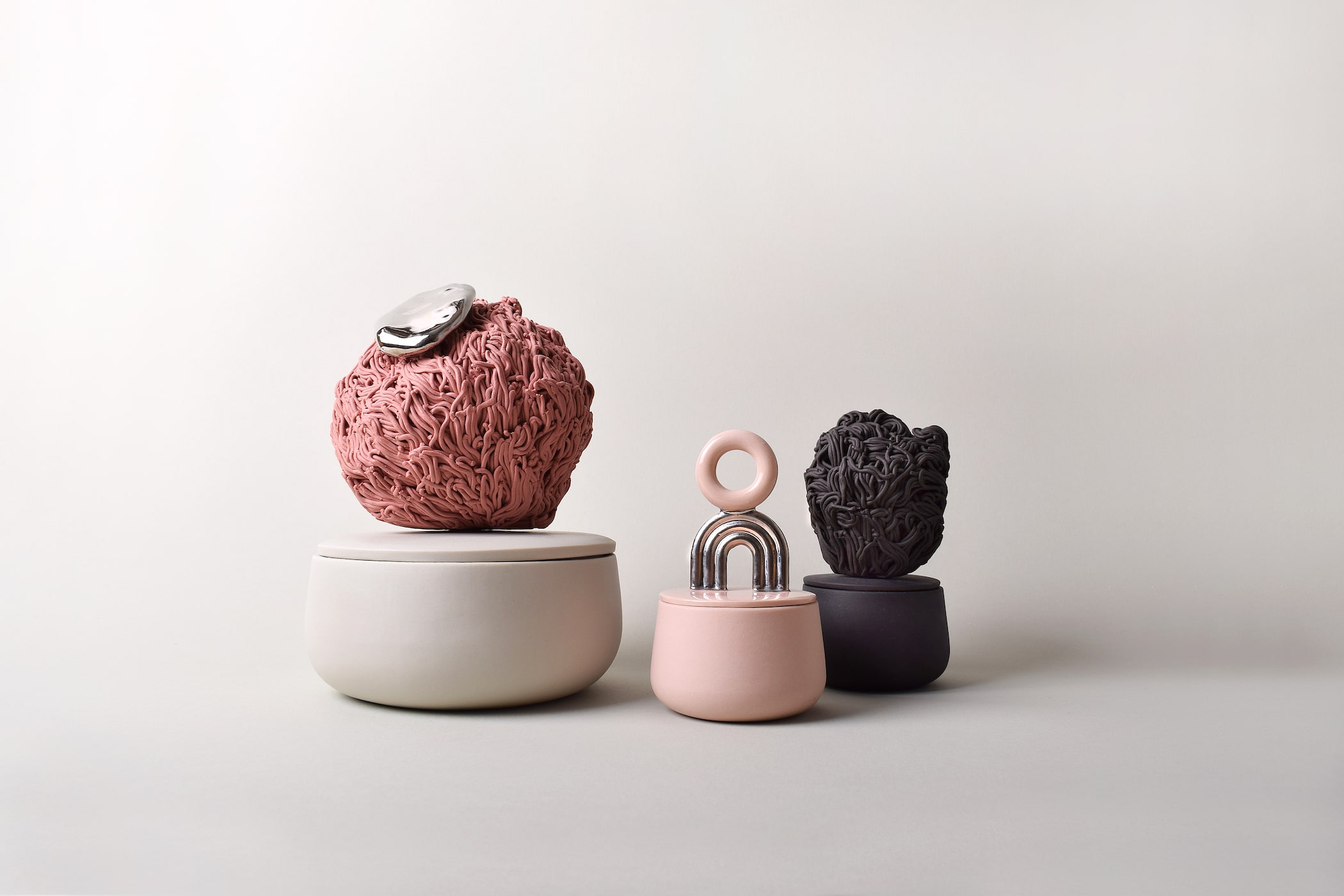 Laura Itkonen works at the intersection of art and design to create bold pieces with a surprising mixture of materials, textures, shapes, and colours. Itkonen describes her Sculptural Series as "art with function". The lidded vessels mostly have a matte surface and are made with food-safe glazing on the inside, while the decoration on top is handmade.
The artist makes most of the porcelain she uses herself and sources most of her materials in Finland.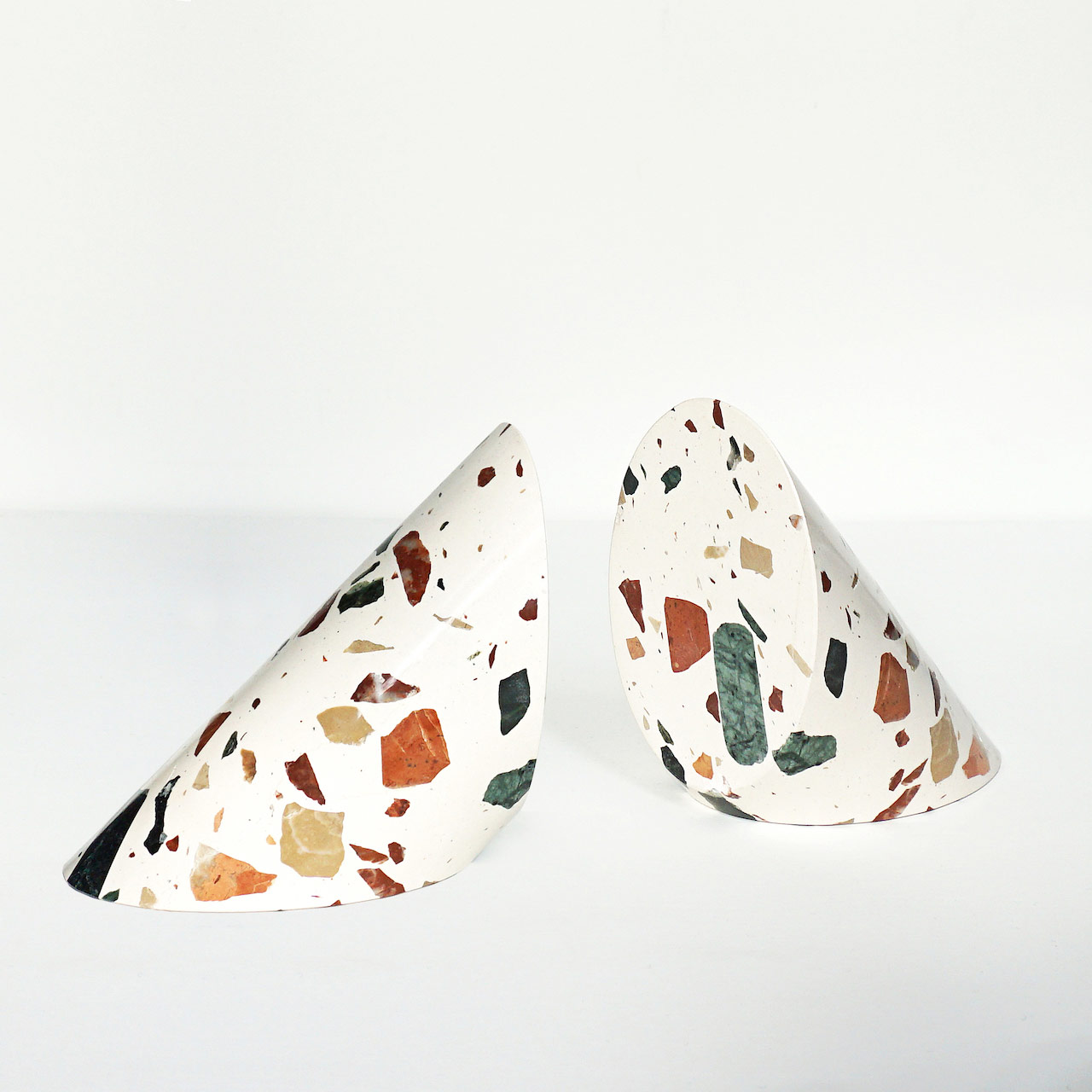 Berlin-based design studio Studio Hausen is best known for its LINK modular shelving system. With LINK, the function is harmonizing with form. It's minimal. It's utilitarian. But it's also a unique design feature to add to your list of the best home decor ideas.
All shelving needs, though, is to fulfil its life's purpose, which means it needs objects to carry and display. For this, Studio Hausen created The Elements Collection – a range of bookends and glass vases by designer Milena Kling. No shelf is complete without books, and the SOLID terrazzo bookends are a beautiful decoration to show off your favourite reads.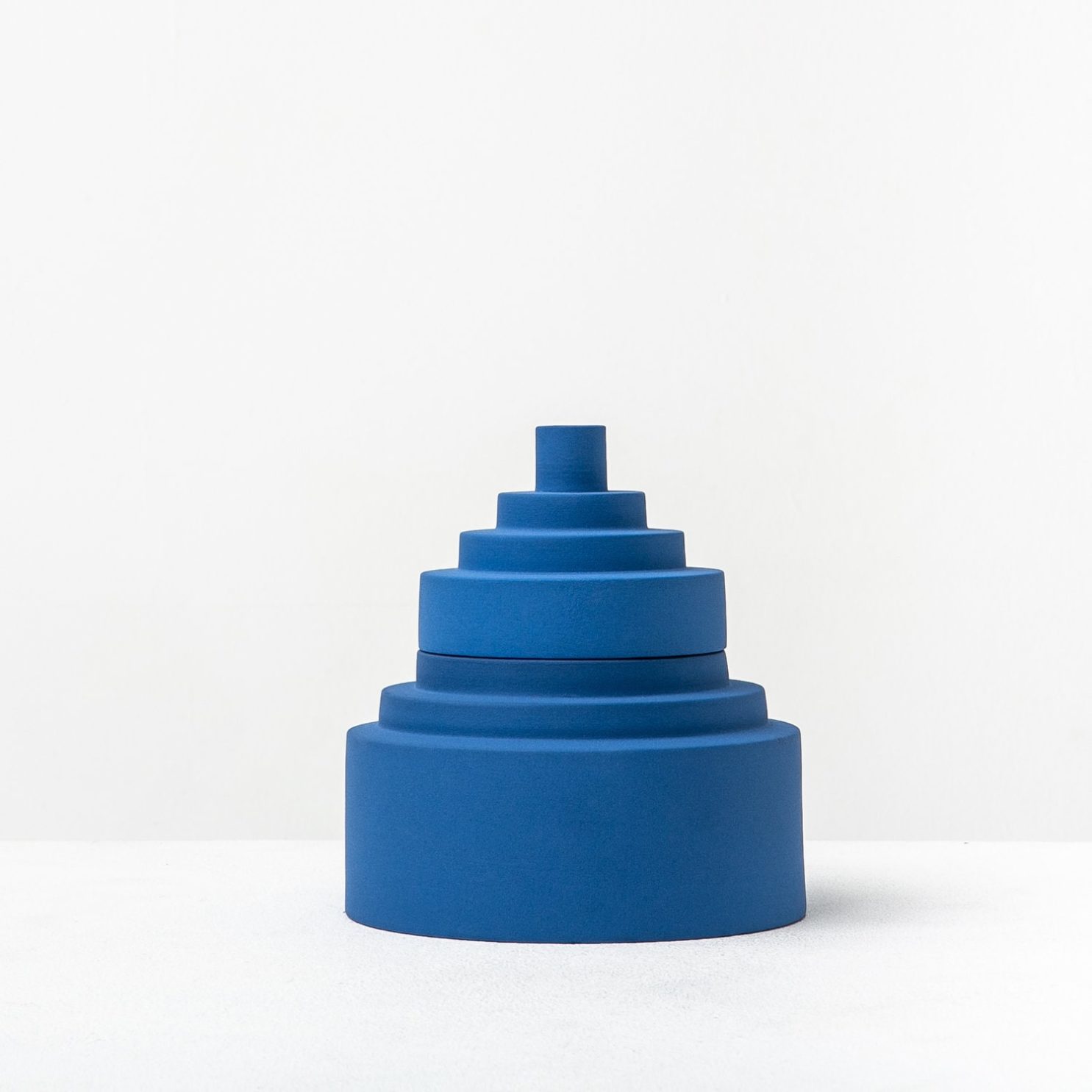 Romina Gris' decoration designs are intriguing and eye-catching experiments in form, colour, and texture inspired by postmodern architecture and architects such as Michael Graves and Aldo Rossi. Her Skyline collections are made up of unique, individual designs that come together to form cityscapes at once minimal and playful. As light reflects and shadows form on block colours, the collections look somewhat like three-dimensional illustrations or stop-motion sets that may come to life at any moment.
The Blue Velvet Box BL11.2 is handmade in Barcelona and is part of the Skyline Blue Velvet collection, named for its colour and texture (velvet isn't actually used). This is one of five pieces in the collection, which includes vases and boxes in different shapes.
find more beautiful homeware here
Best Home Decor Ideas – Conclusion
Try adding one or two of these home decor ideas or some trend pieces to your home and notice the difference immediately. Adding a touch of elegance to your home needn't mean substantial design changes.
Read More: