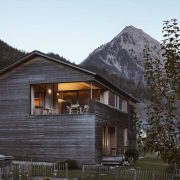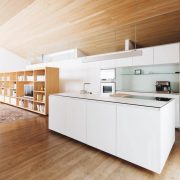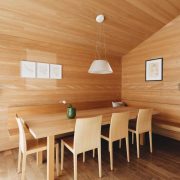 View Gallery
There are few places on earth like Austria's Vorarlberg province. Like an outdoor exhibition surrounded by mountains, traditional wooden architecture and the modern timber structures inspired by them stand in close proximity. Wenefrieda — designed by award-winning architects Bernardo Bader and Rene Bechter, torchbearers in the new Vorarlberg building culture — is a perfect example of this contemporary achievement.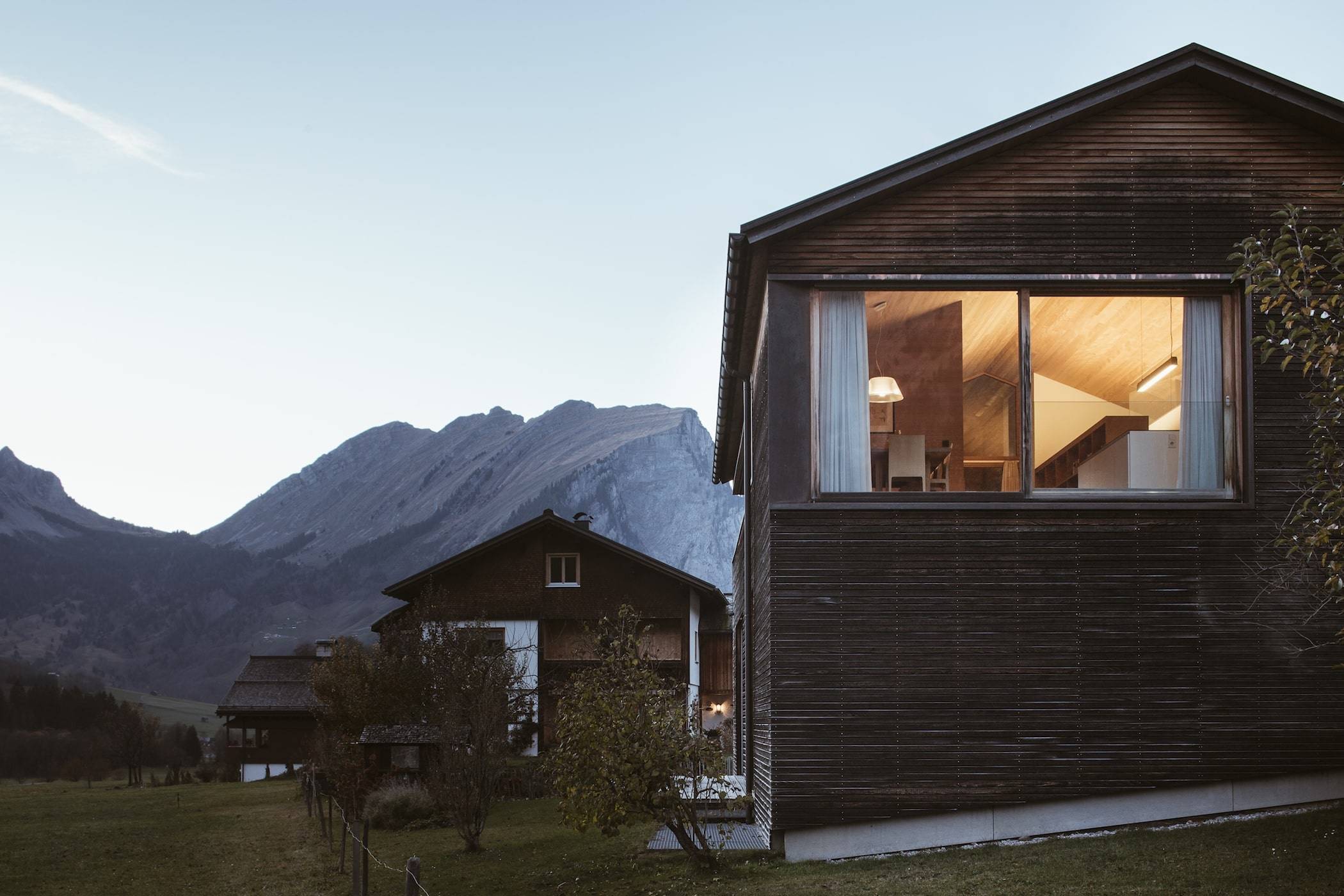 With an exterior of unevenly weathered timber and an interior of light-flooded wooden surfaces, the home stands as testament to the fact that simplicity is the true messenger of natural beauty. Wenefrieda is a home that teaches its guests a lesson about the joys of living with less, allowing room for experiences, rather than things, to be appreciated and remembered.
Read More: 
Large windows allow for views of the landscape dotted with historic Vorarlberg houses clad in wooden shingles that have stood the test of time. A modern kitchen and long dining table invite you for a home-cooked communal meal, while the small library and reading nook offer a place to retreat in privacy.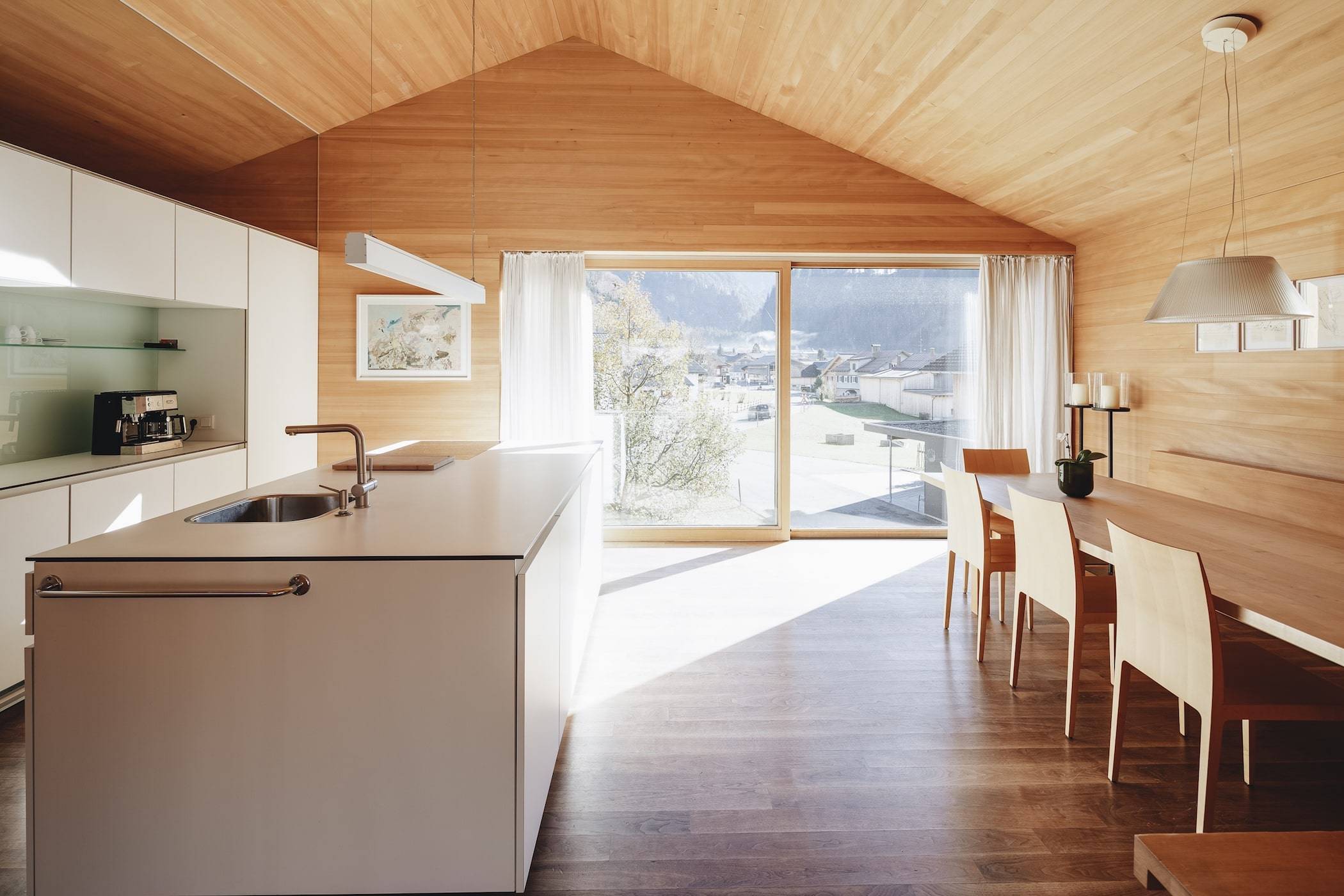 Wenefrieda
Bregenzerwald, Austria
Words: Feride Yalav-Heckeroth
Photos: Jens Guyarmaty and Ina Steiner