An expansive stretch of Scandinavia tracing the sea, with history as dramatic as its breathtaking landscapes, Norway is a land of wonder and magic. Towering mountains, glaciers, deep fjords, and lush greenery make for unforgettable encounters, whether welcoming Vikings, fishermen, or modern-day travellers.
Green spaces and vibrant culture coalesce effortlessly in the bustling capital of Oslo, while a picture of traditional charm is found in smaller cities and port towns. And at every corner, the brilliant hotels in Norway are there to be discovered.
Are you searching for a secluded retreat in the tranquillity of nature or excitement and exhilaration in outdoor excursions? A vibrant and lively scene in the centre of the city, or a cosy getaway in a quiet cottage?
For whatever it is you're after, there's a bunch of hotels in Norway just waiting to exceed your every expectation.
Our Guide to the Best Hotels in Norway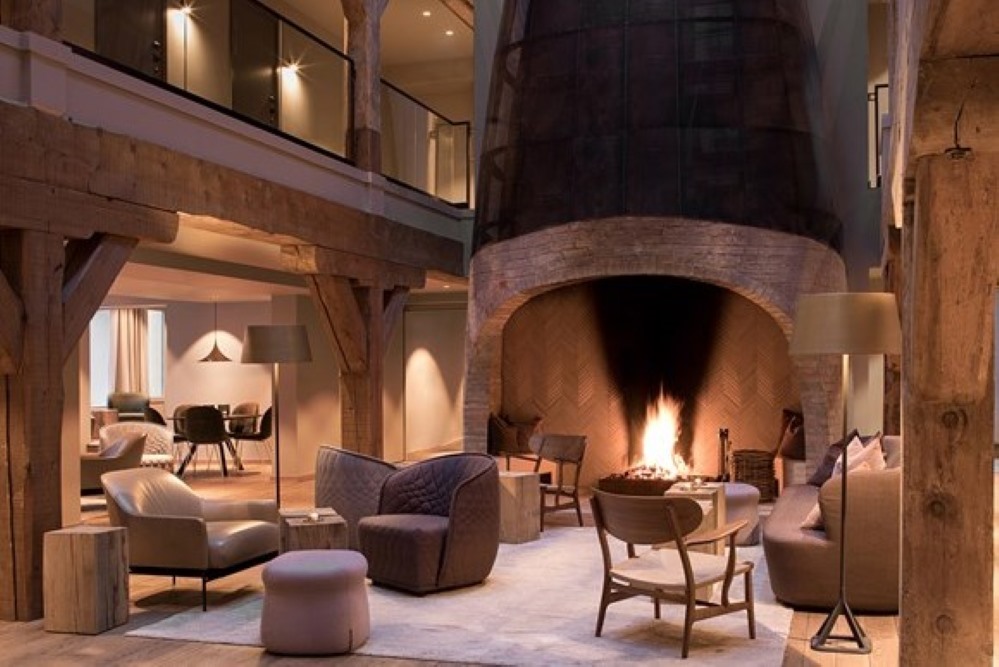 Right on the water of charming port town, Ålesund is the Hotel Brosundet, one of Norway's design hotels housed in a historical building once used by fishermen (today a protected cultural heritage site). Before even reaching your room, the lobby invites you to kick up your feet with warm neutral tones and a hearth at its centre with a marvellous towering flue.
The rooms excel in Nordic comfort, lofty spaces blending industrial and natural styles, with the sea always in sight. Grab freshly-baked goods from the Butikken store or explore local food traditions at Restaurant Apotekergata No. 5's tasting menu. The attentive and friendly service you'll be welcomed with at this family-owned spot is just the cherry on top.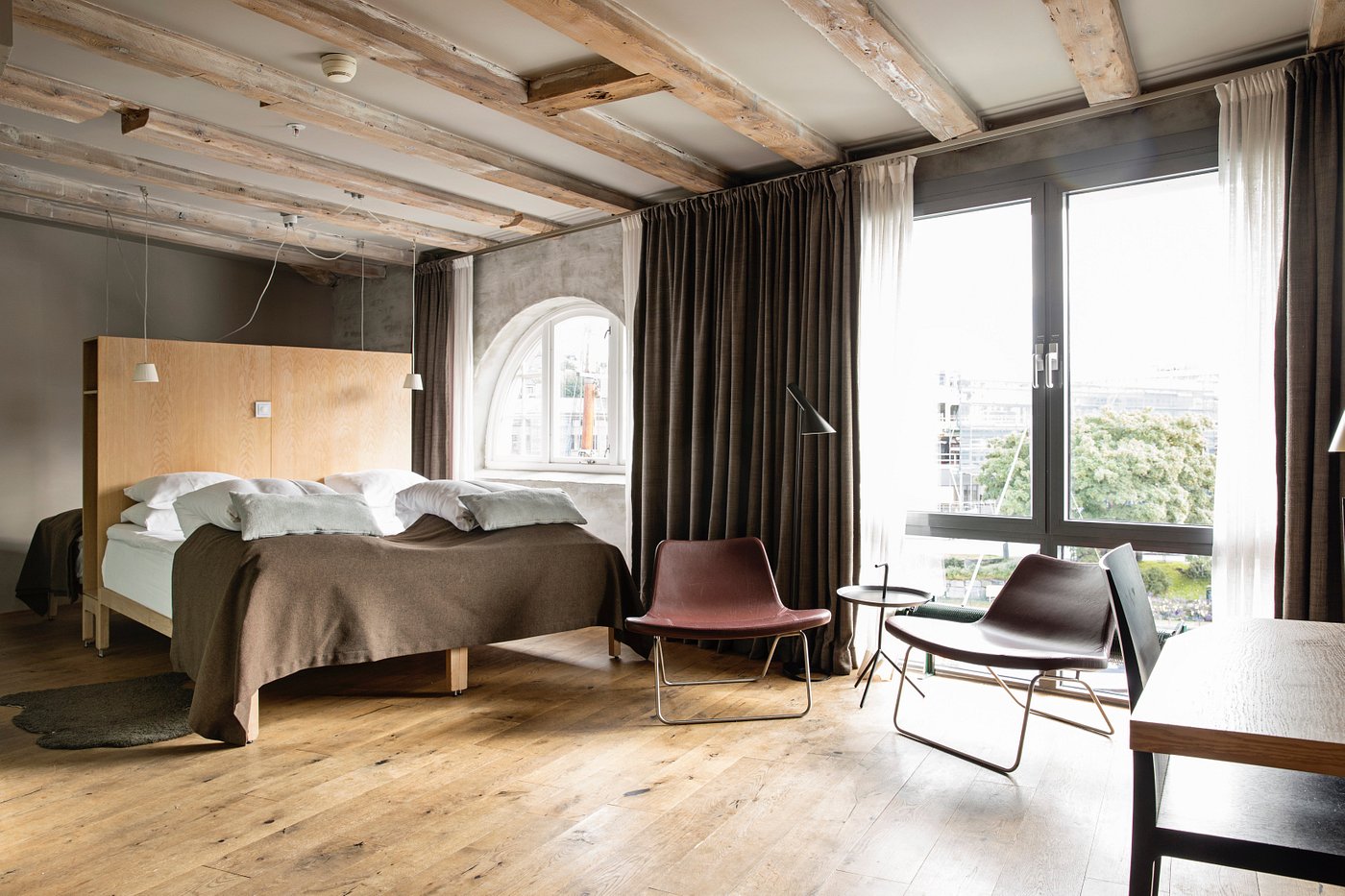 "A charming family-owned hotel in a historical port town-building, offering inviting spaces excelling in Nordic comfort."
Check availability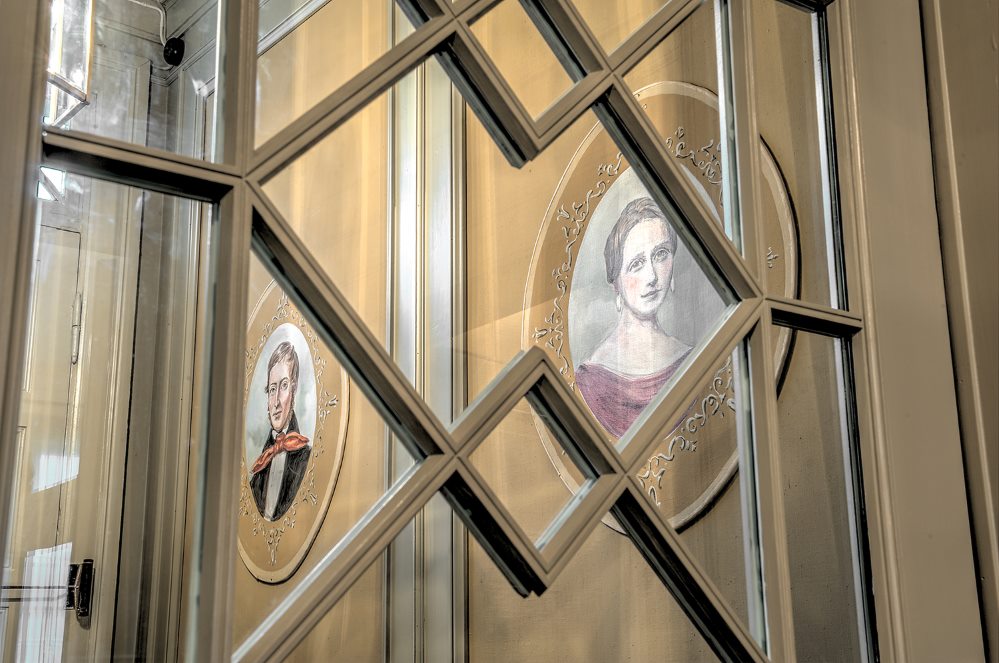 Opposite from Oslo's Royal Palace Gardens sits Camillas Hus. Built as a palace residence in 1845, its winsome exterior envelops seven exclusive rooms where you too can luxuriate like royalty. Modern updates and refreshing twists are given to the classic, ornamental design and antique furniture, exuding sophistication and charm in every corner.
Each room comes with its own Tablet for use, and the exclusively L'Occitane bathroom products add a touch of French refinement. Head to its popular Restaurant Park29, situated in Oslo's oldest wooden-built villa, for classical French and Italian cuisine, with a touch of Norway.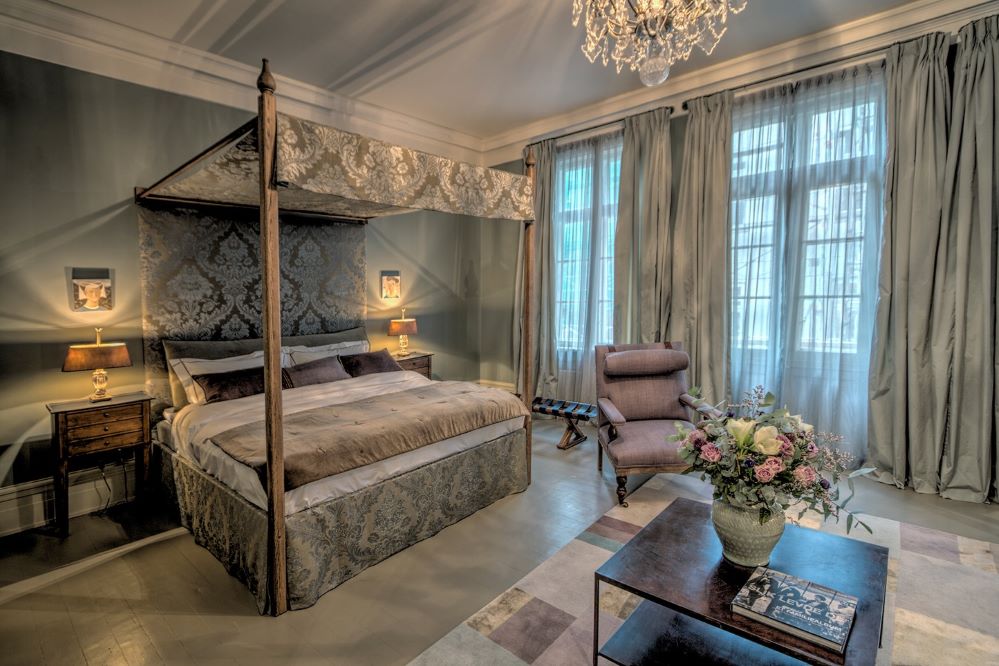 "Seven exclusive rooms made for royalty, a former palace residence exuding classic sophistication and charm."
Check availability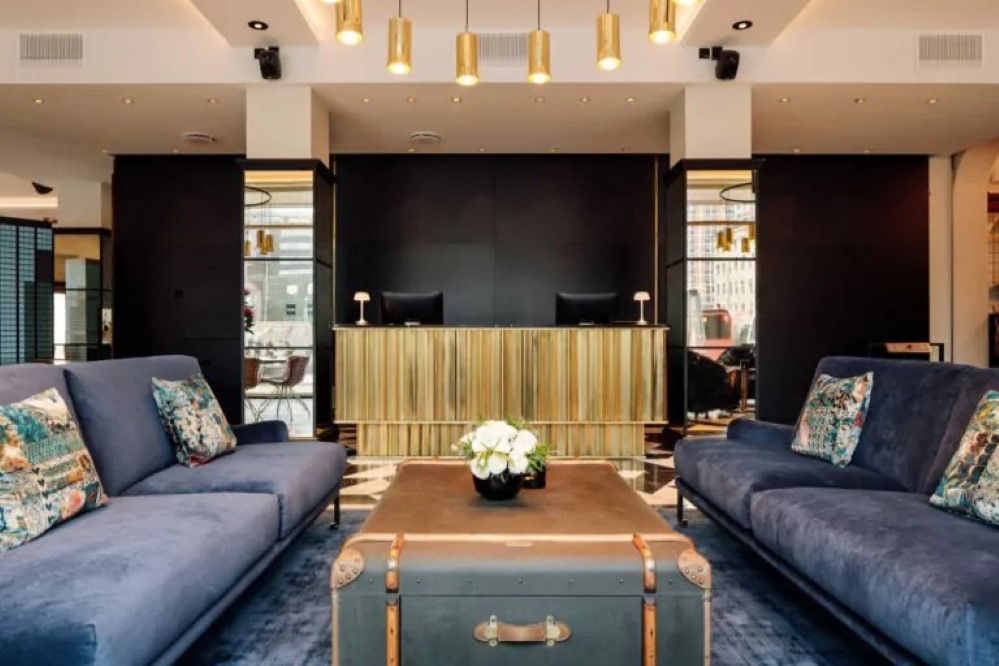 A vibrant slice of the buzzing 'Big Apple' of New York City, in a Norway design hotel: Looking across to the iconic Opera House at the centre of Oslo is Amerikalinjen. Every space is sleek and stylish, with high ceilings and a cool, monochromatic design that still manages to be delightfully cosy. Dine in the beautiful courtyard of Atlass Brasserie & Café, or stop by The Little Bakery for your morning bagel.
For exhilarating evenings pop by the Gustav club inspired by the New York jazz scene, have a cocktail at the classy Pier 42, or – the best yet – bring the bar to your room with their 'Floating Bartender' for an expertly-made drink on the spot, just for you.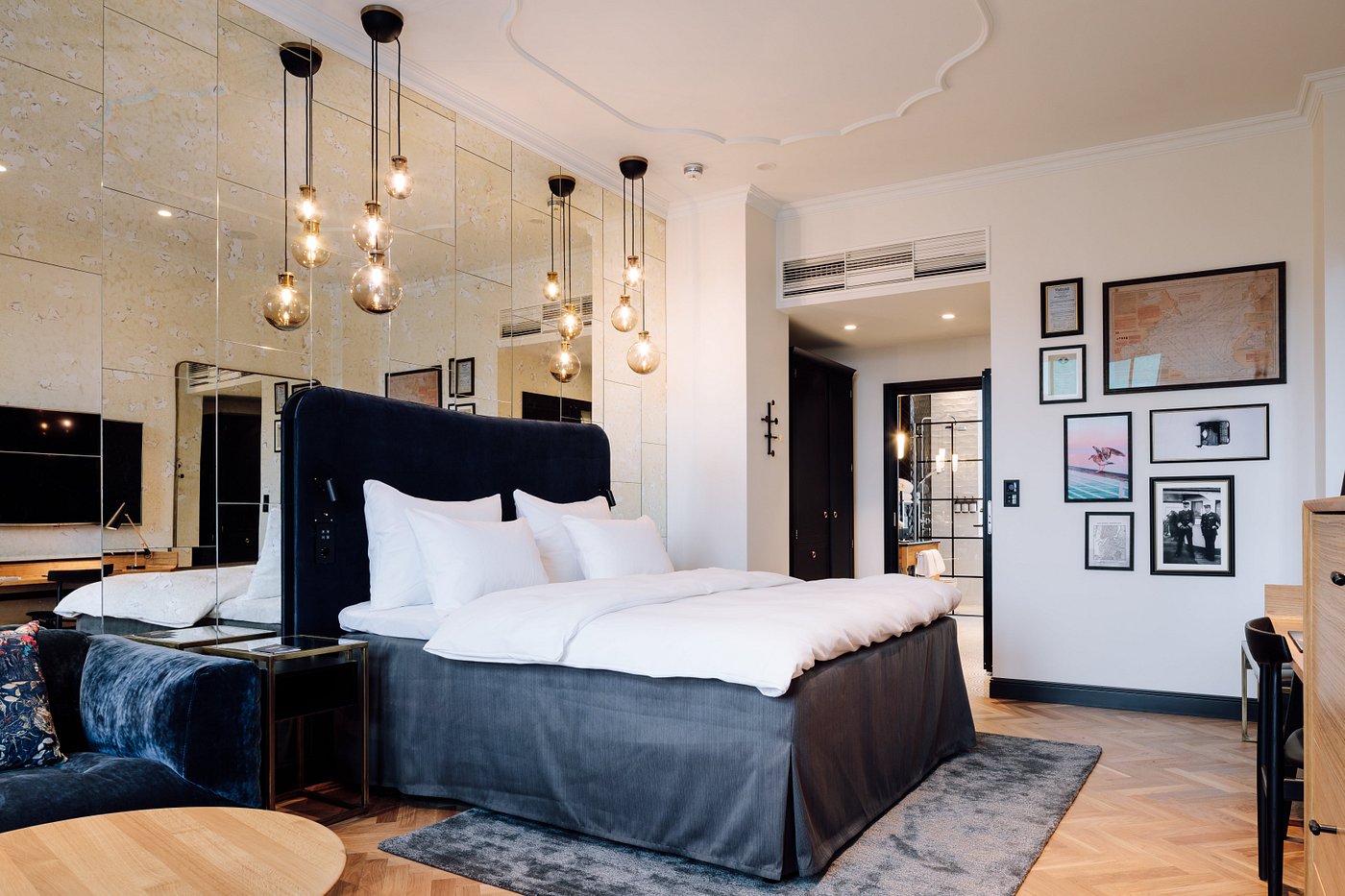 "An electrifying and lively space for inspired travellers, equipped with all the fixings you'll need from morning to night."
Check availability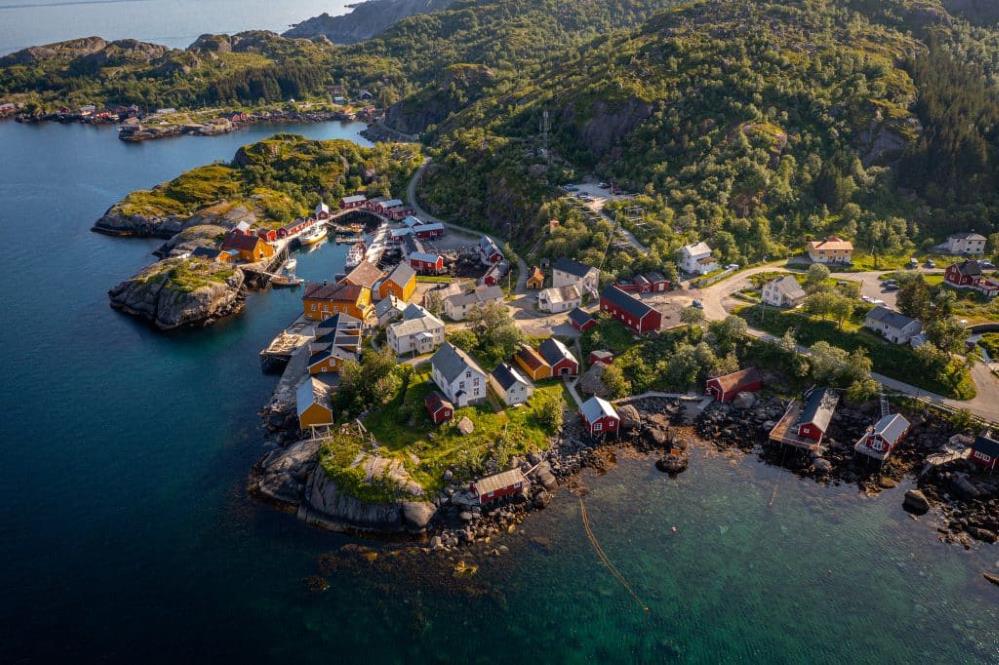 Genuine tranquillity is to be discovered at the Norway design hotel Nusfjord Arctic Resort, in Nusfjord's fishing village on the magnificent Lofoten Islands. Towering mountains and a salty breeze sweep in to surround you in your pick of 20 beautifully furnished cabins: old shelters for fishermen redesigned to meet cottage cosiness with high-end luxury.
A number of activities are available for unforgettable experiences to complement your downtime, whether a fishing excursion, Northern Lights safari, or a hike to a breathtaking panoramic view. Check out the Restaurant Karoline and Oriana Tavern for exquisite seafood highlights, or the charming Landhandleriet Café for a snack and a browse in the old general store from 1907.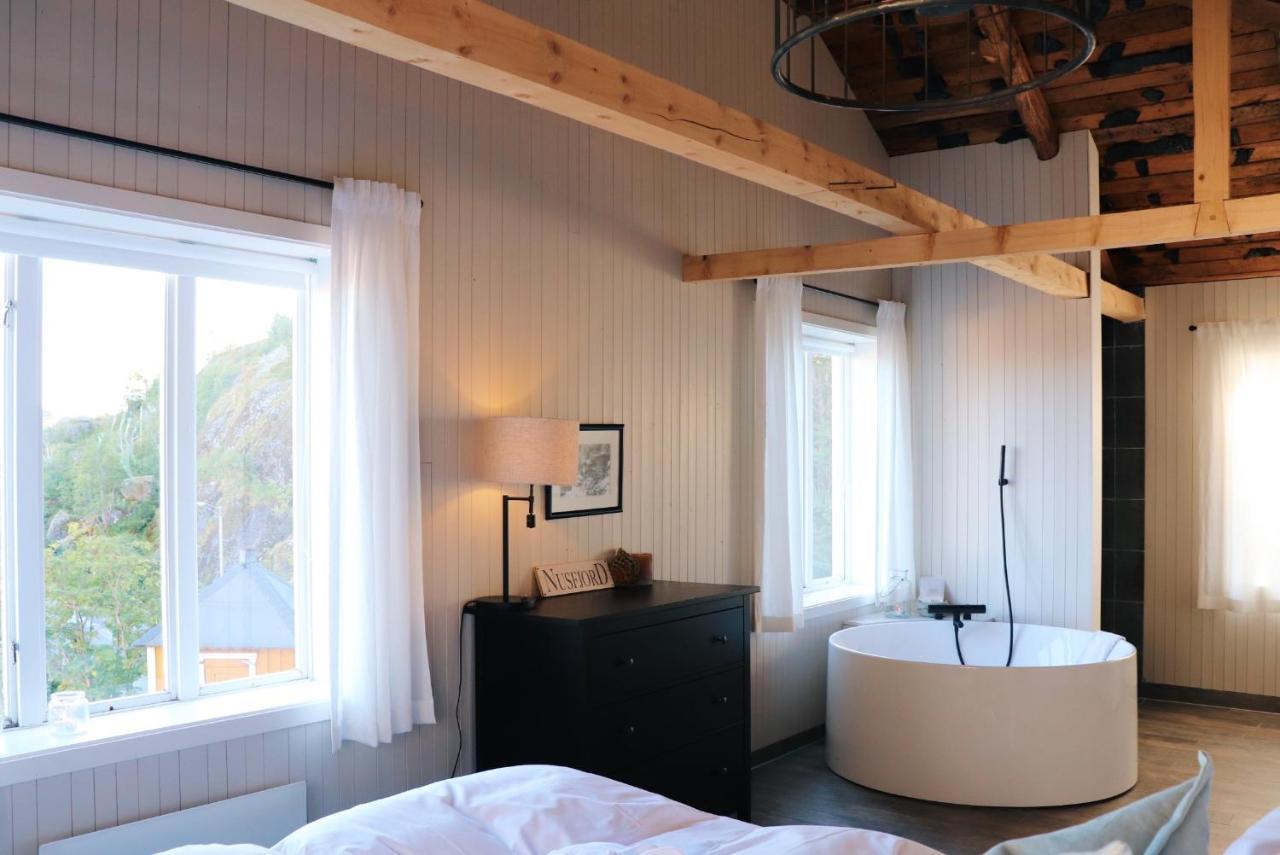 "True tranquillity and high-end luxury, a retreat for relaxation complemented by unforgettable experiences."
Check availability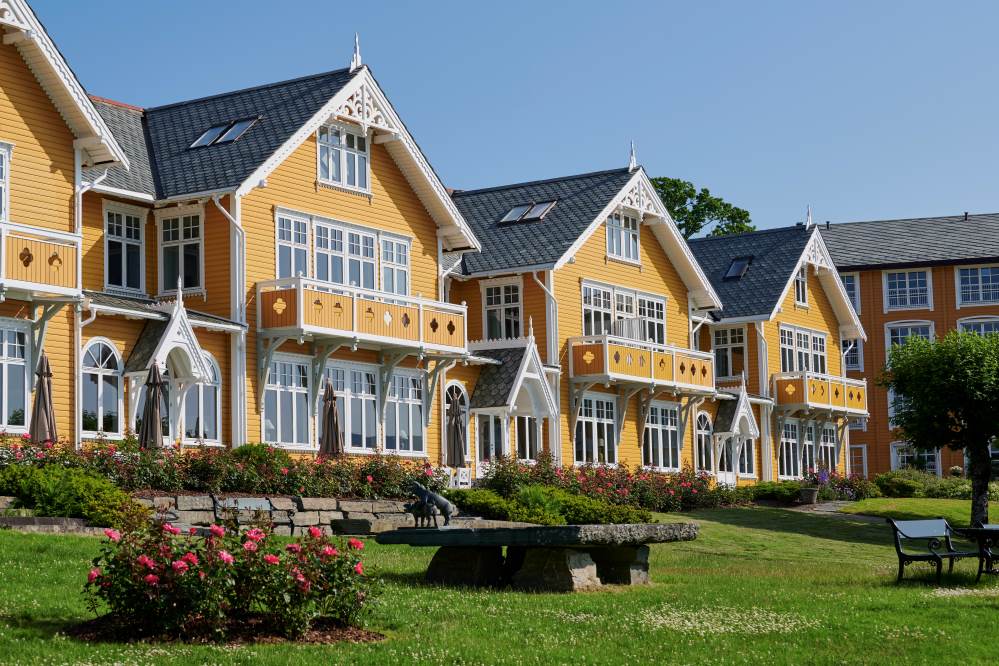 A historic building commissioned by Norway's first Prime Minister as a retreat for Bergen tradesmen, Solstrand Hotel & Bad is now the top design hotel for Bergen locals and visitors from across the world. Every room is exquisitely designed, airy and spacious with enchanting details in colour and style and a view either to the garden or to the stunning Bjørnafjorden scenery.
Get the full experience of Scandinavian Bathing traditions with a range of indoor and outdoor pools, a sauna, steam room, and a number of rejuvenating treatments at the spa before finishing your day at the in-house restaurant with a 3-course seasonal menu of Nordic cuisine.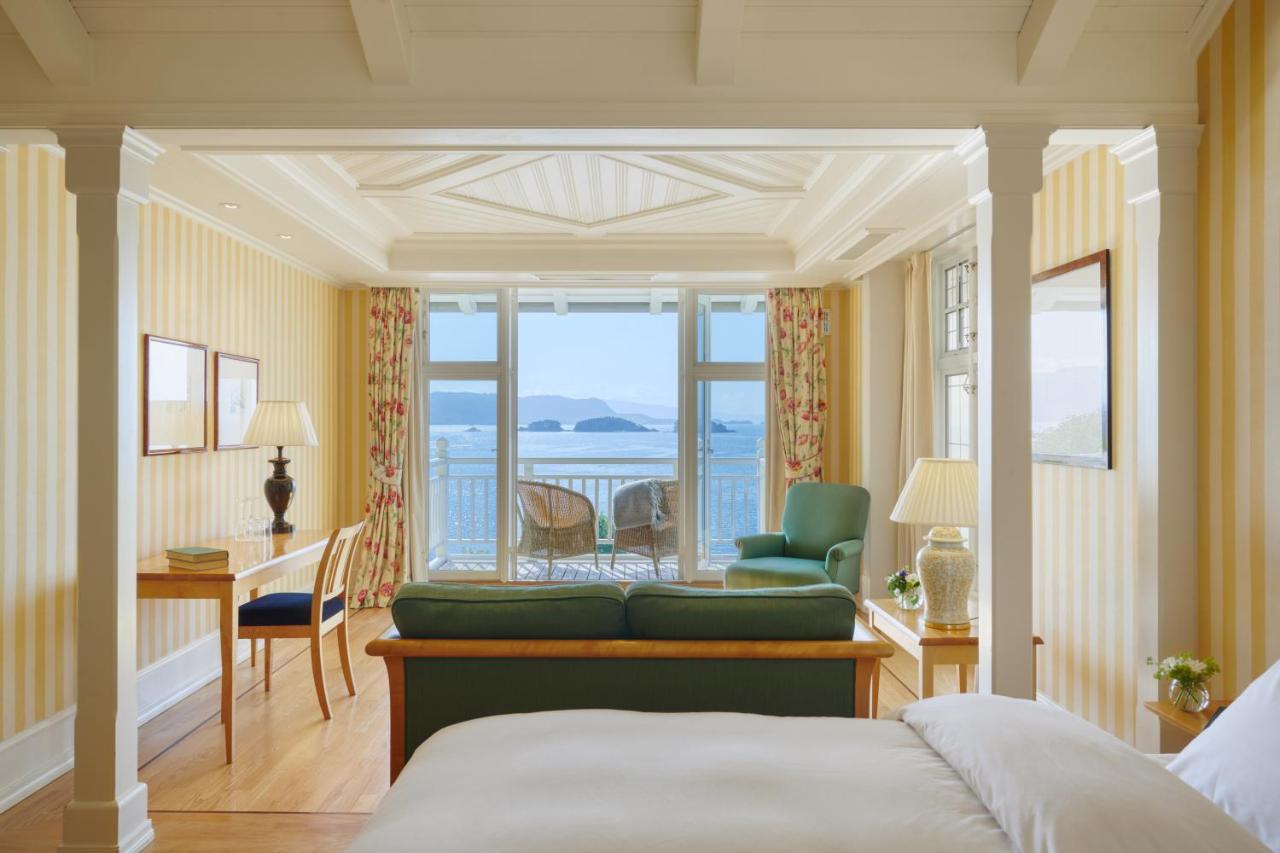 "Enchanting rooms overlooking stunning scenery, exquisite Nordic cuisine, and Scandinavian Bathing treatments at your fingertips."
Check availability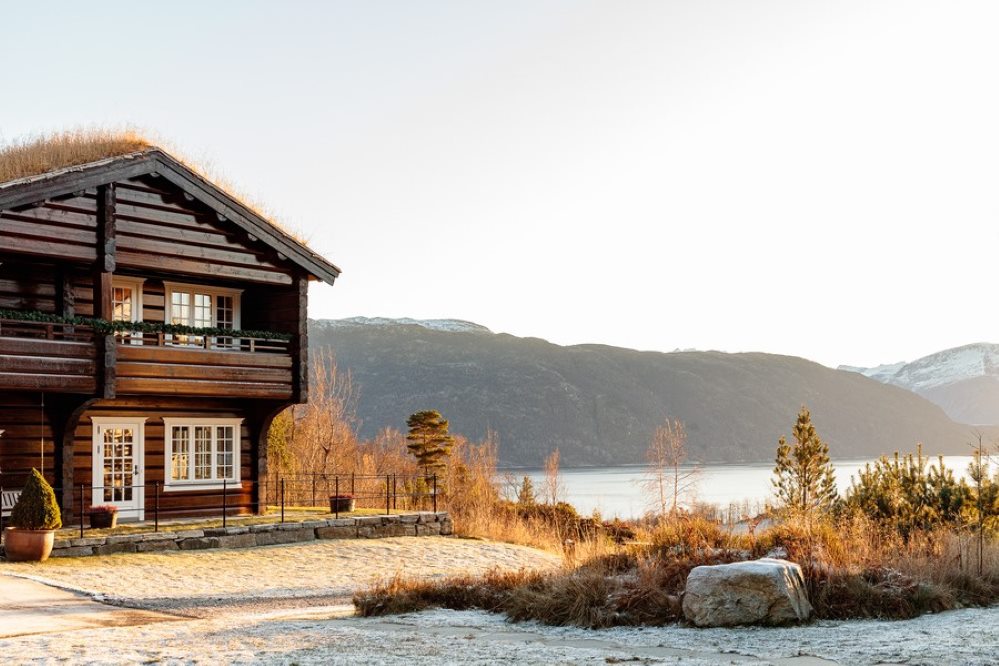 Why not enjoy your morning coffee in a designer chair overlooking the Sunnmøre Alps? At the Storfjord Hotel in Glosmet, thick timber beams evoke the classical log cabin interior while private balconies and open fireplaces such as those in the 'Storfjord Suite' make for proper splendour.
Savour the hotel's famous collection of fine local cheeses at their in-house kitchen (coupled with sensational mountain views), as well as their very own locally-brewed Ale 'Storfjordbrygg'. For a moment of pure solitude, step out to the outdoor jacuzzi and sauna nestled right into the surrounding forest.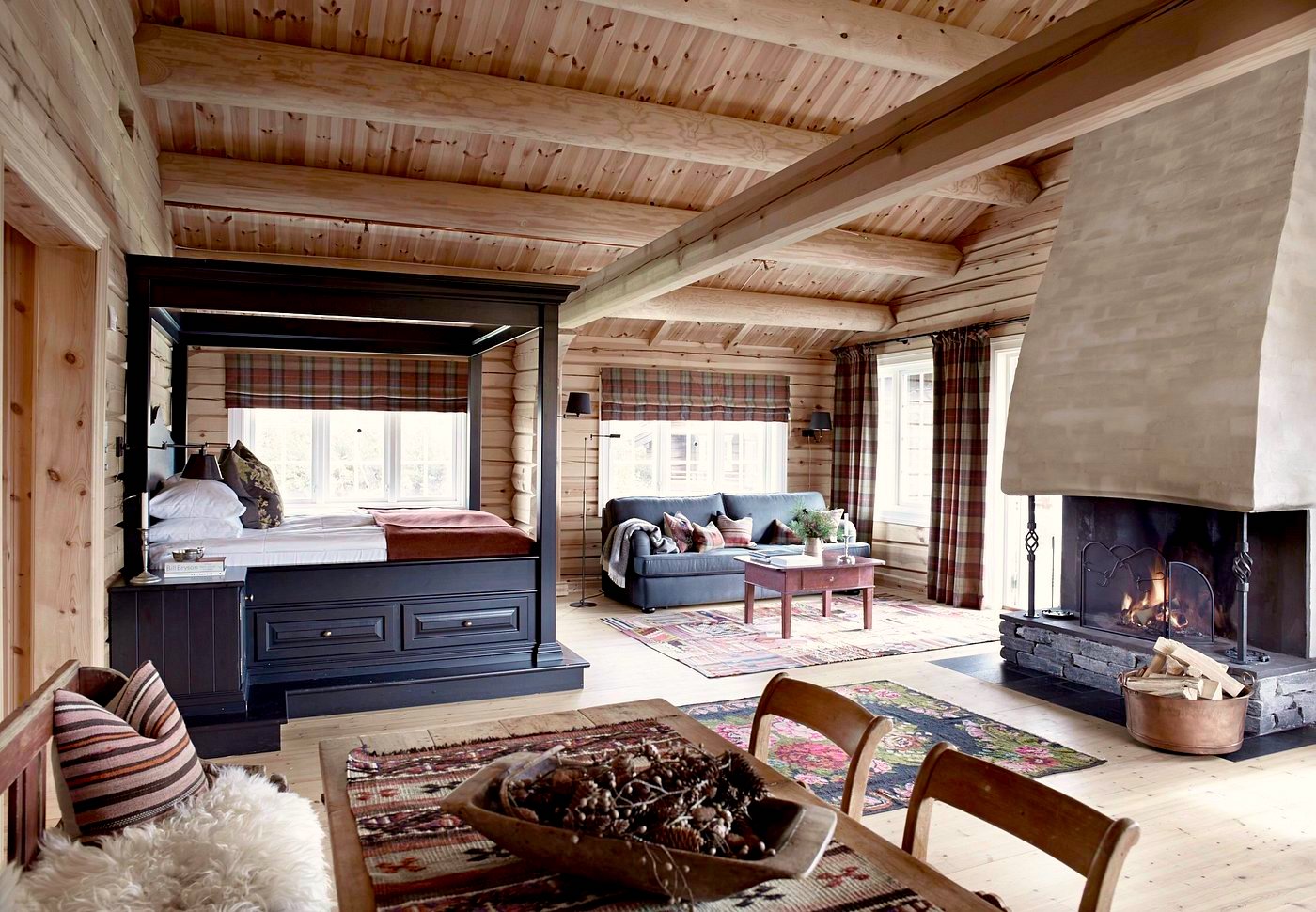 "Mountain views, designer furniture, and an outdoor sauna and jacuzzi – a log cabin made for luxury."
Check availability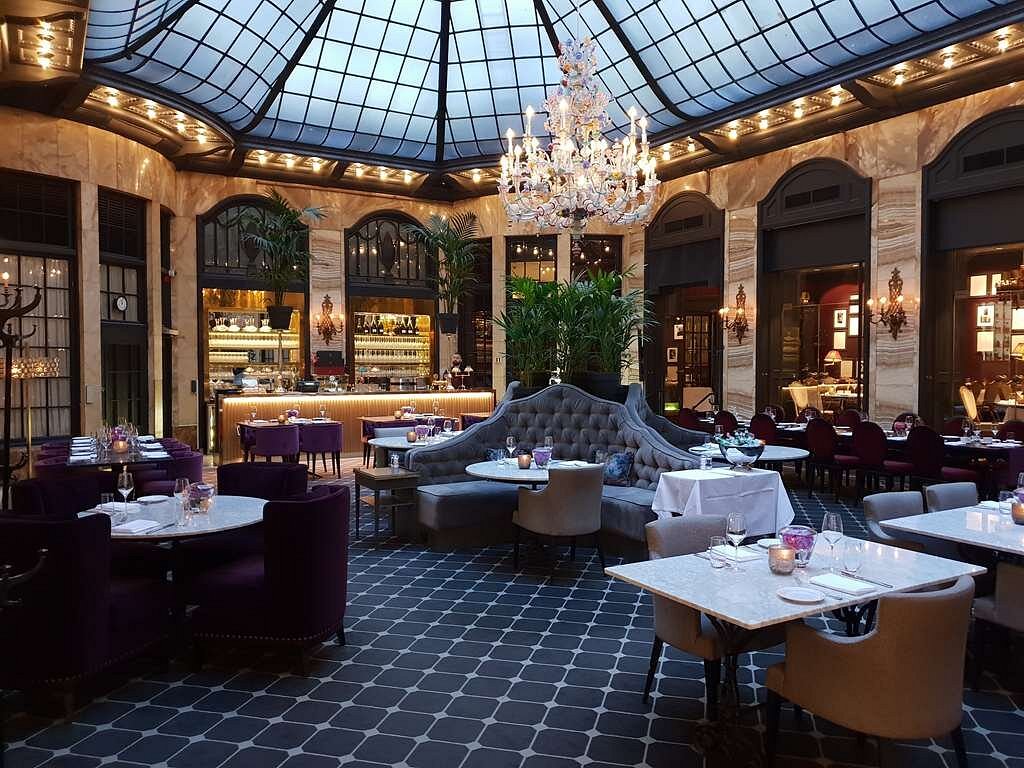 Discover pure opulence in the heart of Oslo at the Grand Hotel by Scandic, sitting on the bustling Karl Johan street with every attraction at your doorstep. 283 rooms and 54 suites are adorned with extravagance in this Norway design hotel: think velvet furniture, gold details, heavy drawback curtains, chandeliers.
Grab a cocktail at the stylish lobby bar Othilia or with panoramic views at the Eight Rooftop Bar, and dine at one of Henrik Ibsen's favourites, the historic Palmen Restaurant – a fancy weekend Afternoon Tea perhaps? Of course, don't miss the award-winning Artesia Spa & Fitness, with 7 treatment rooms, a swimming pool, steam room and sauna for full relaxation.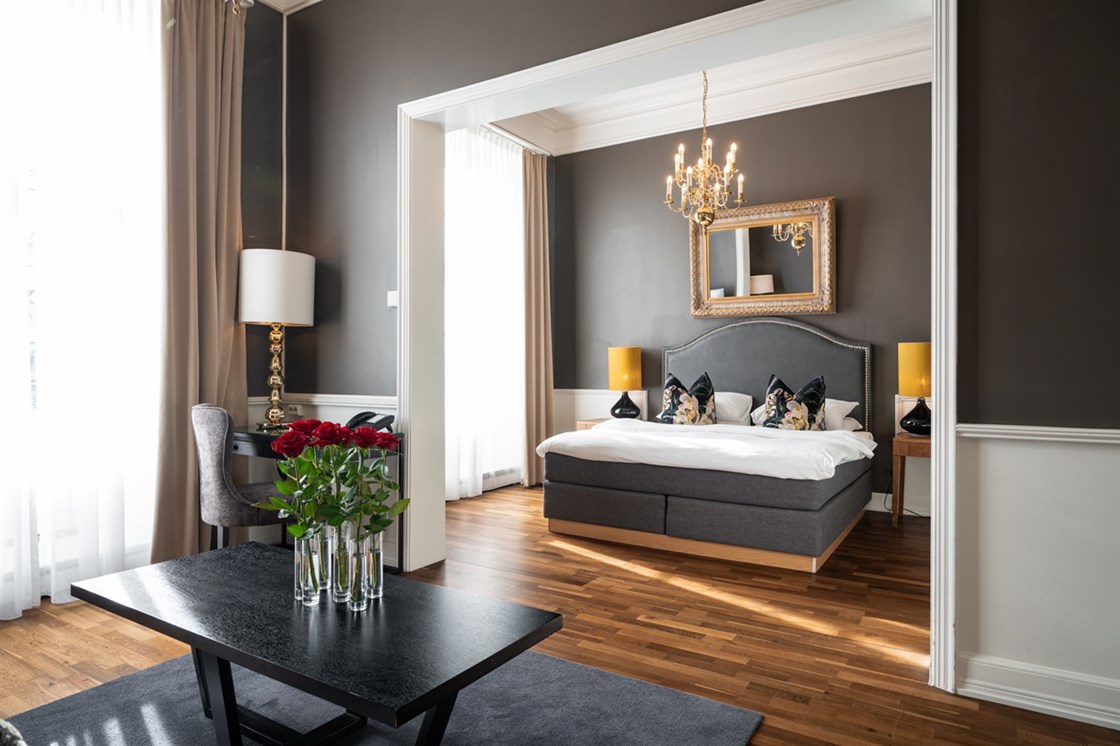 "Award-winning spa and fitness spaces, a renowned restaurant, and extravagant decor, all in the heart of Oslo."
Check availability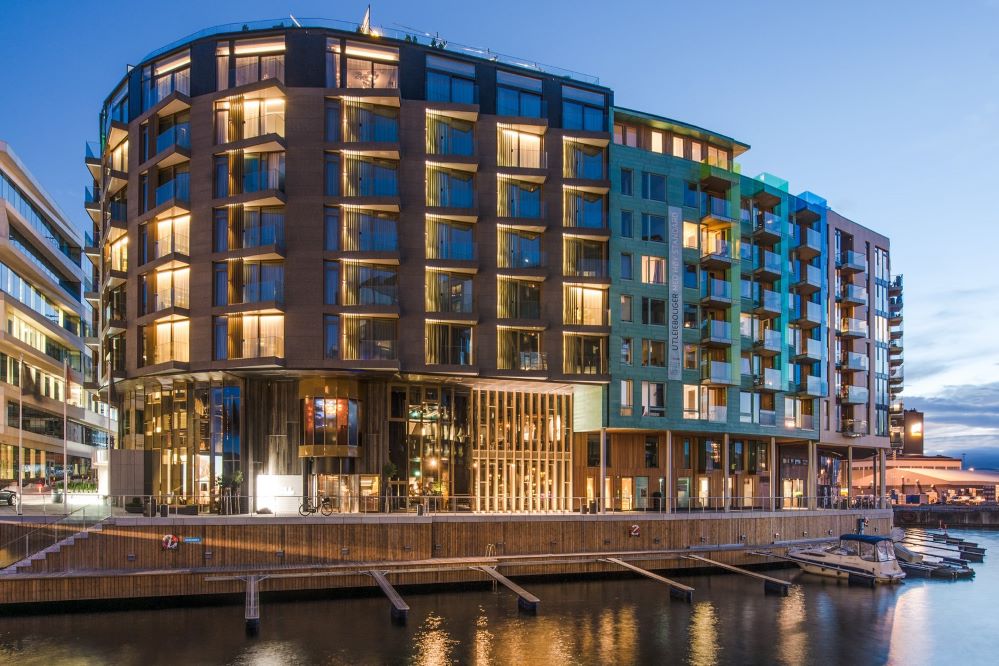 Taking its name from Tjuvholmen (Thief Islet), The Thief was formerly a hideaway for smugglers and thieves and is now downtown Oslo's most trendy and cosmopolitan spot, brimming with international art and modern design pieces. Rooms are chic and sophisticated, equipped with every touch of comfort you'd expect.
Here, unique experiences abound: pamper yourself at THIEF SPA with a Turkish hammam bath or Moroccan clay treatment, choose the 'Apparatjik Suite' – specially designed by artist collective Apparatjik – for art installations, upbeat music and funky fabrics, and if you're lucky, get a spot at The Table – a single-table dining experience offering a 6-course menu and unbeatable views of Oslo.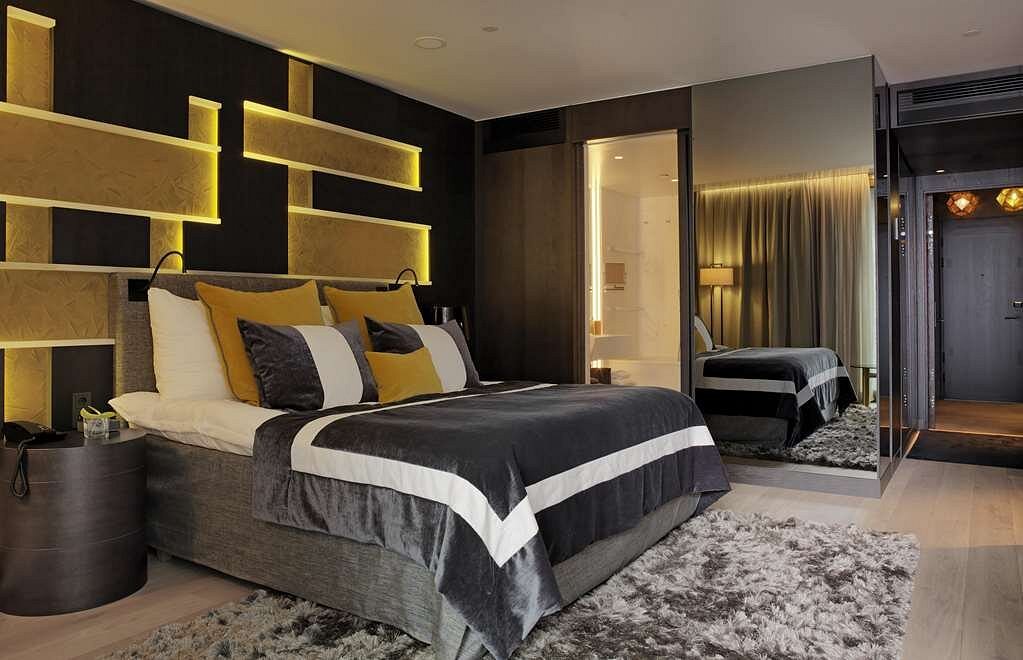 "Trendy and intoxicating – a former hideaway for smugglers and thieves now a design hotel for only the most cosmopolitan visitors."
Check availability
Read More: