Soft rays of morning sun meet your window, the birds chirp ceremoniously, and a breeze floats in carrying the sweet smell of flowers in bloom. The time has come (finally) to pick your most idyllic destination and pack up your picnic essentials: we're stepping out for a day in the wonderful outdoors to mark this delightful time of year.
What exactly are the picnic essentials?
Of course, your own picnic packing list will depend on just what sort of picnic you're in the mood for. A gathering with your closest friends for a lazy Sunday on the beach? A romantic outing with that special someone at a picturesque spot in the countryside? Or some well-deserved me-time with a good book in hand, lounging under the shade of a tree? Lucky for you, we've planned ahead and found a little something for every occasion.
Here are our picnic essentials to give you that dreamlike experience you've been waiting for all year: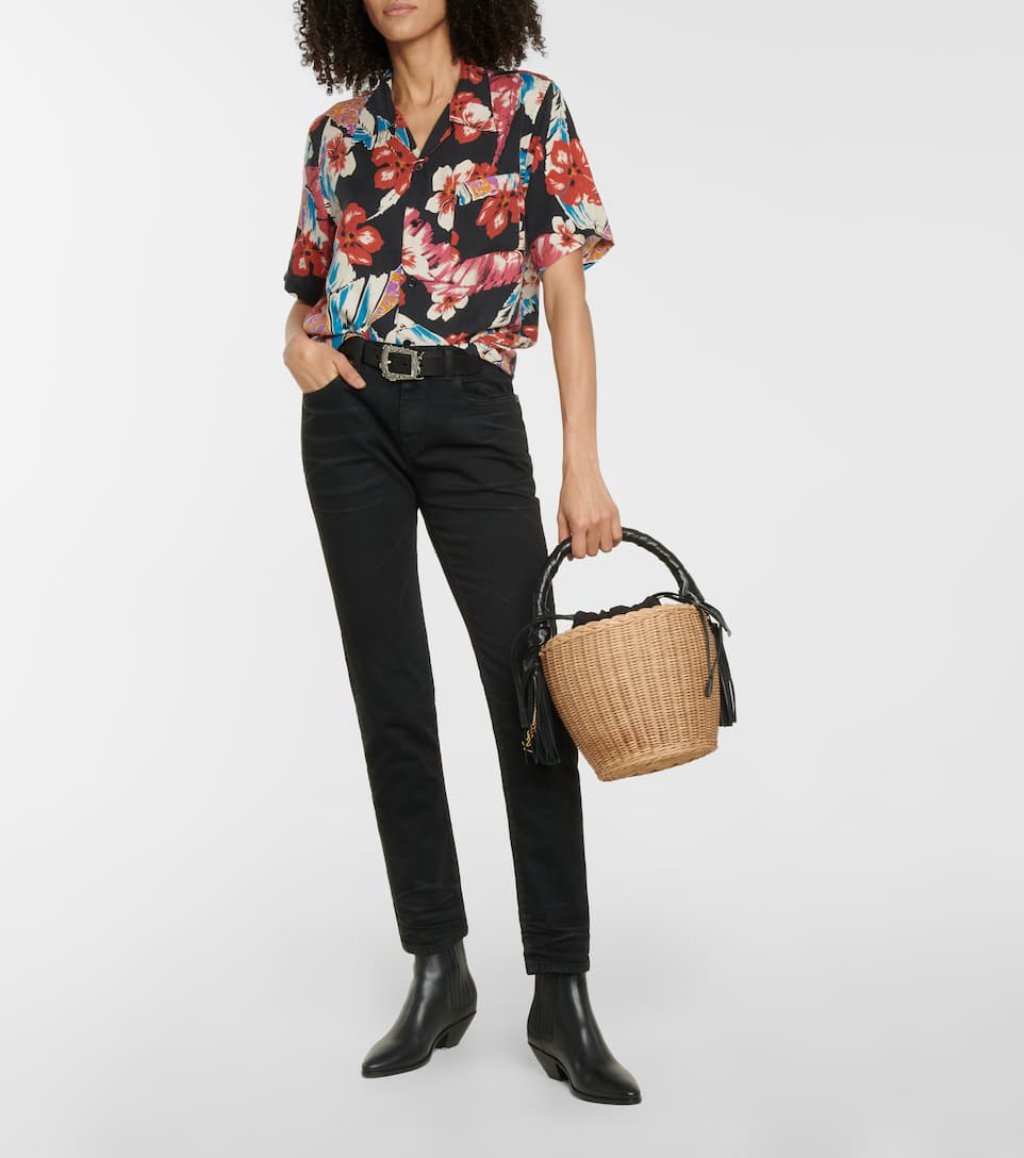 The wicker basket: the most charming and recognisable of all picnic items, the hallmark of picnic essentials. With this chic tote by Saint Laurent, the traditional woven basket enters the world of fashion, offset with striking black leather, decorative tassels, and a monogram chain in gold, placing it somewhere in between quiet a countryside picnic and lively metropolitan evening.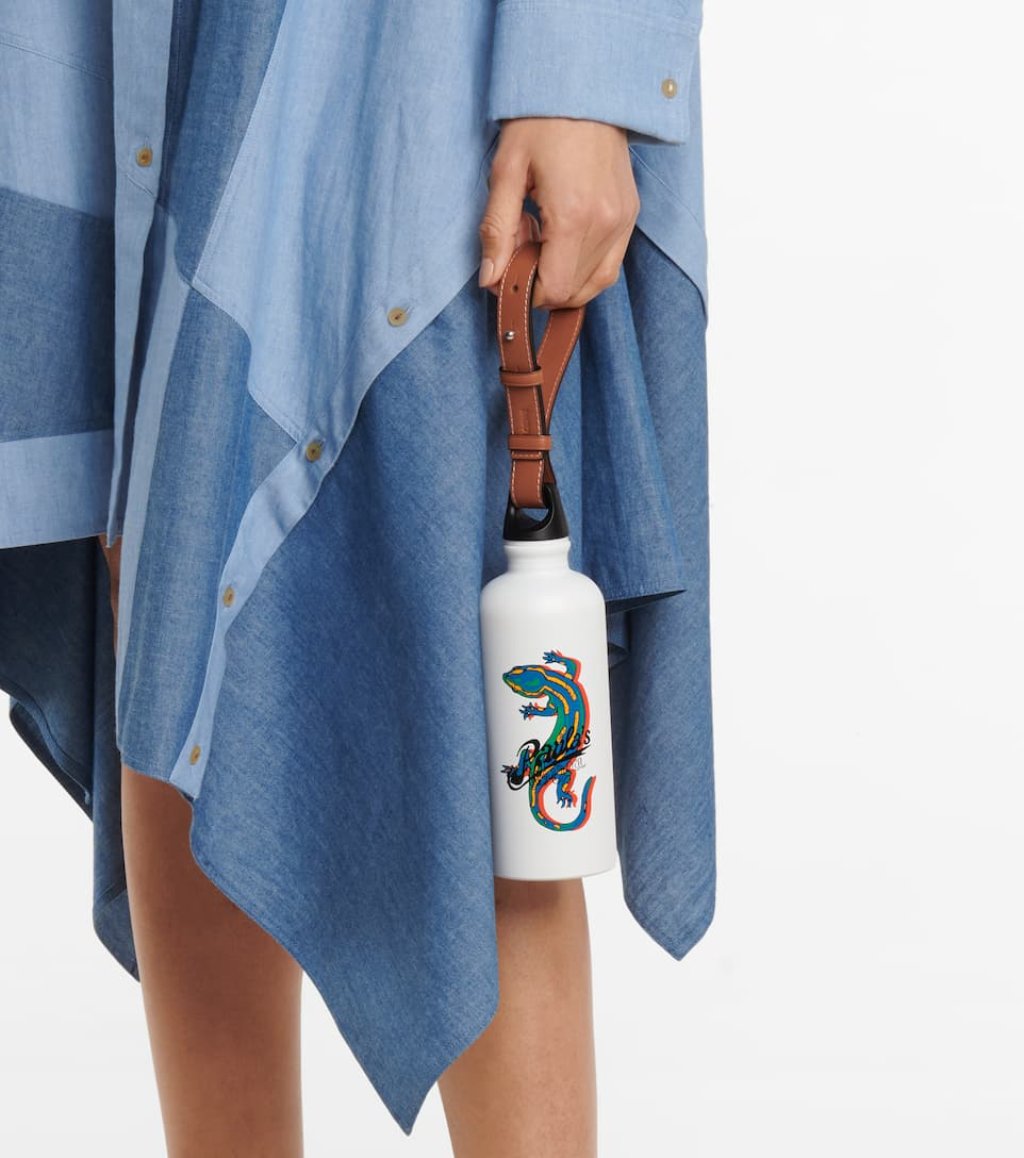 Picnic essentials, life essentials…we're always trying to up our water intake. But for any day spent in the sun, hydration is especially key. As fun and flashy as the island it takes its name from, Paula's Ibiza Water Bottle by Loewe is equipped with a sleek leather strap that makes it easy to hang on to. Created in collaboration with Swiss expert SIGG, its high-quality aluminium will keep your water fresh and cool for hours upon end.
Long gone are the days of the paper bag lunch. Decked out with a polished stainless steel container, bamboo lid and jade green silicone band, this lunch box from Prada and Black + Blum has inspired us more than ever to skip the takeaway and do meal-prep from home. No list of picnic essentials is complete without some finger foods, so why not bring a little flair with this addition.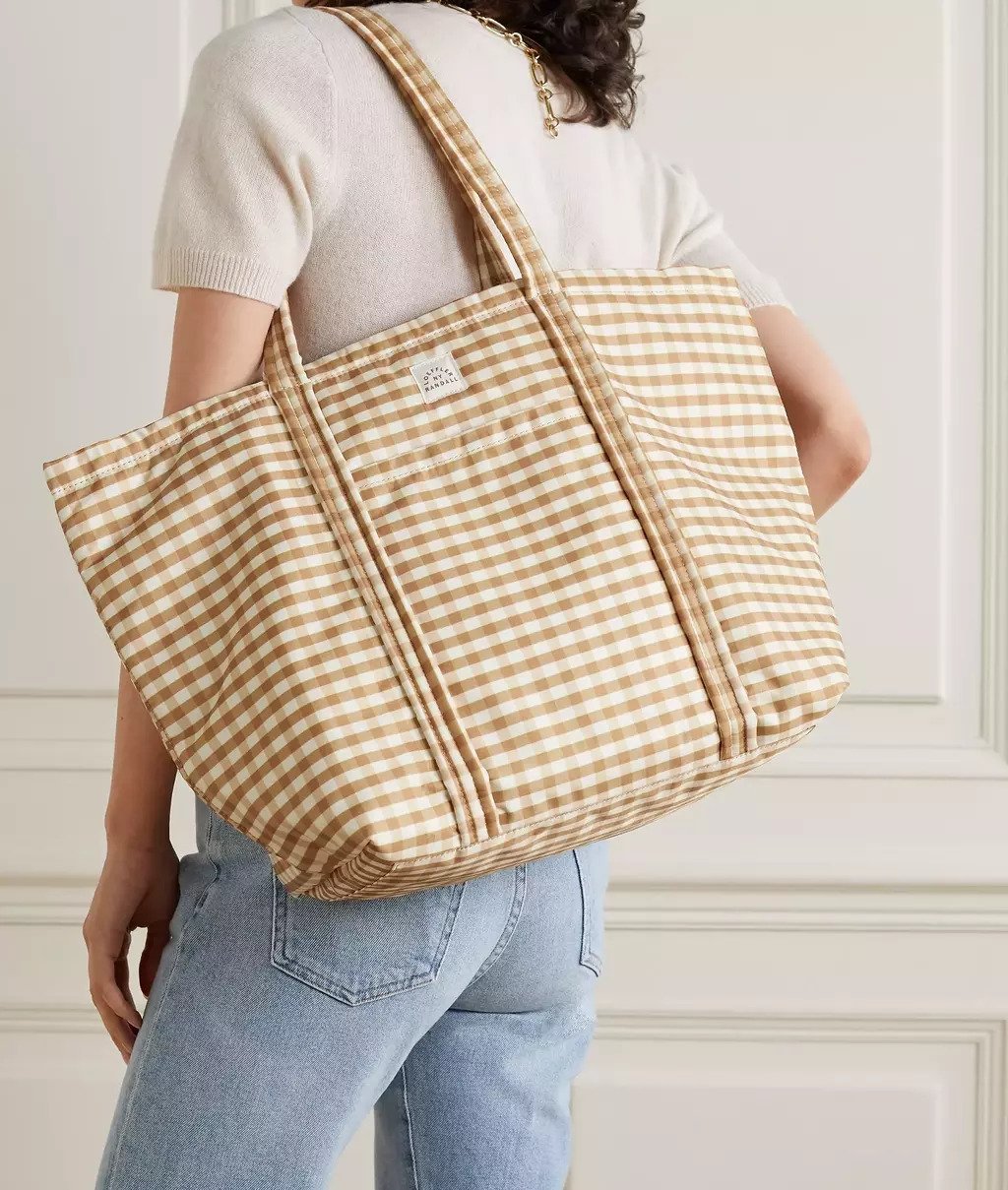 Nothing says charming afternoon outdoors quite like gingham. This tote by Loeffler Randall is the perfect size to store all your picnic essentials, fashioned with an inside pocket to keep your smaller goods protected and lightweight material with a comfortable strap for effortless transportation. Ideal for a weekend getaway or overnight escape, it's as versatile as it is winsome.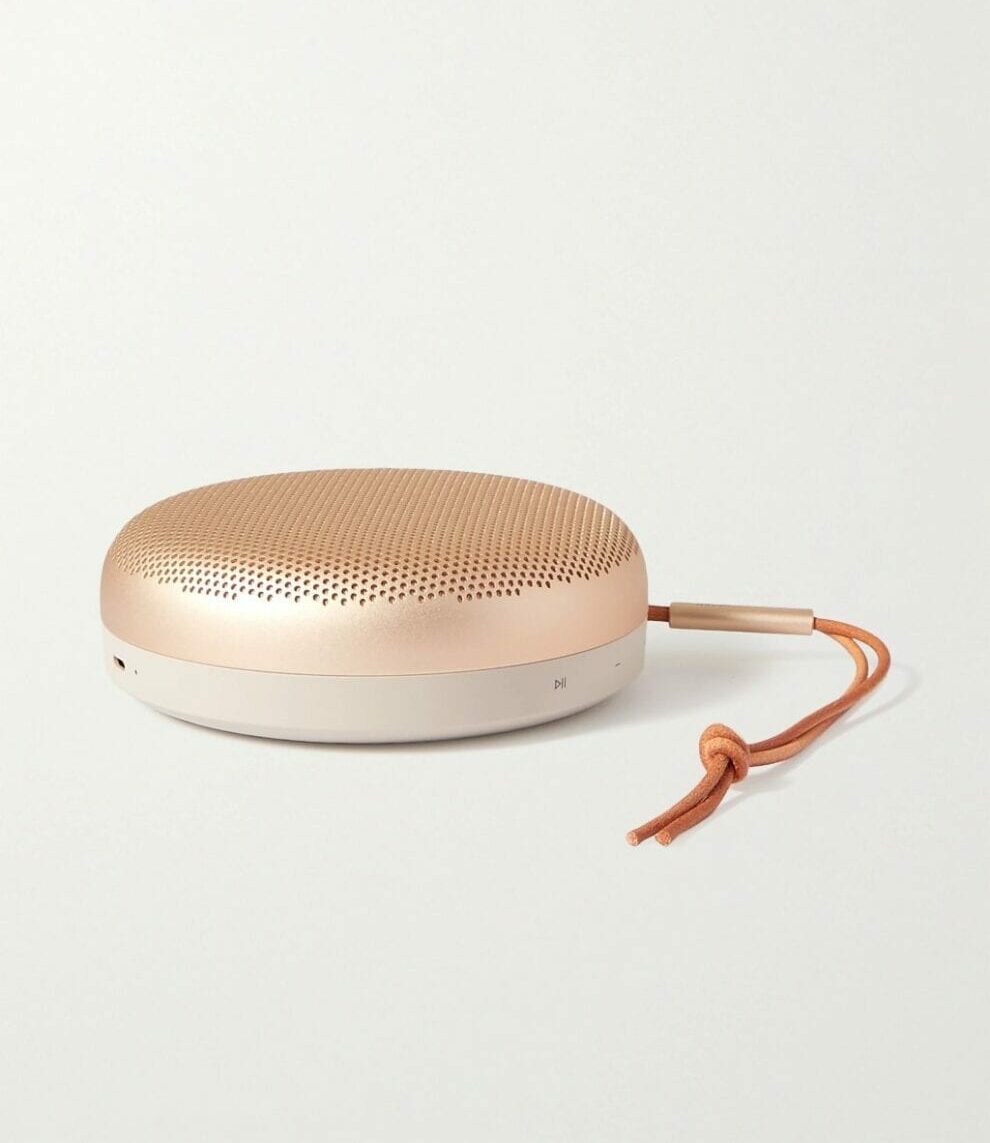 A little background music can elevate any atmosphere. Whether you're kickstarting festivities with upbeat tracks or cloud-watching to classical melodies, file good tunes under picnic essentials. This gold wireless speaker by Bang & Olufsen will not only look great atop your picnic blanket or beach towel (bonus point: it's waterproof) but will amplify your mood of choice with crystal clear sound.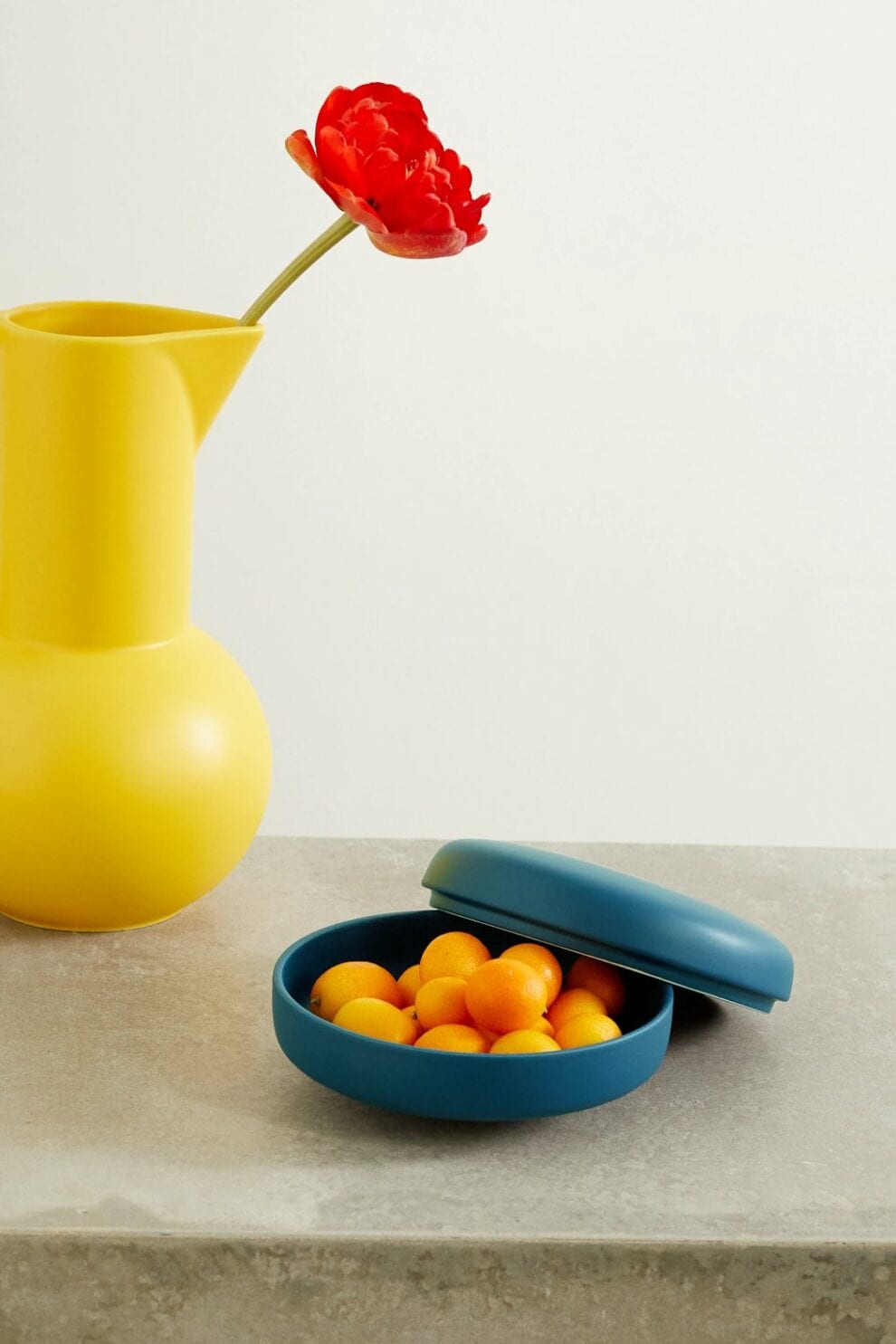 Aesthetically pleasing and environmentally friendly, when it comes to picnic essentials, earthenware is not to be missed. And never has a design been so alluring as this minimalist bowl by Raawii, conceived by the award-winning Turkish-Danish ceramicist Alev Ebüzziya Siesbye. Pop your favourite assortment of colourful fruits inside and this teal blue receptacle will make a striking centrepiece to your picnic blanket arrangement.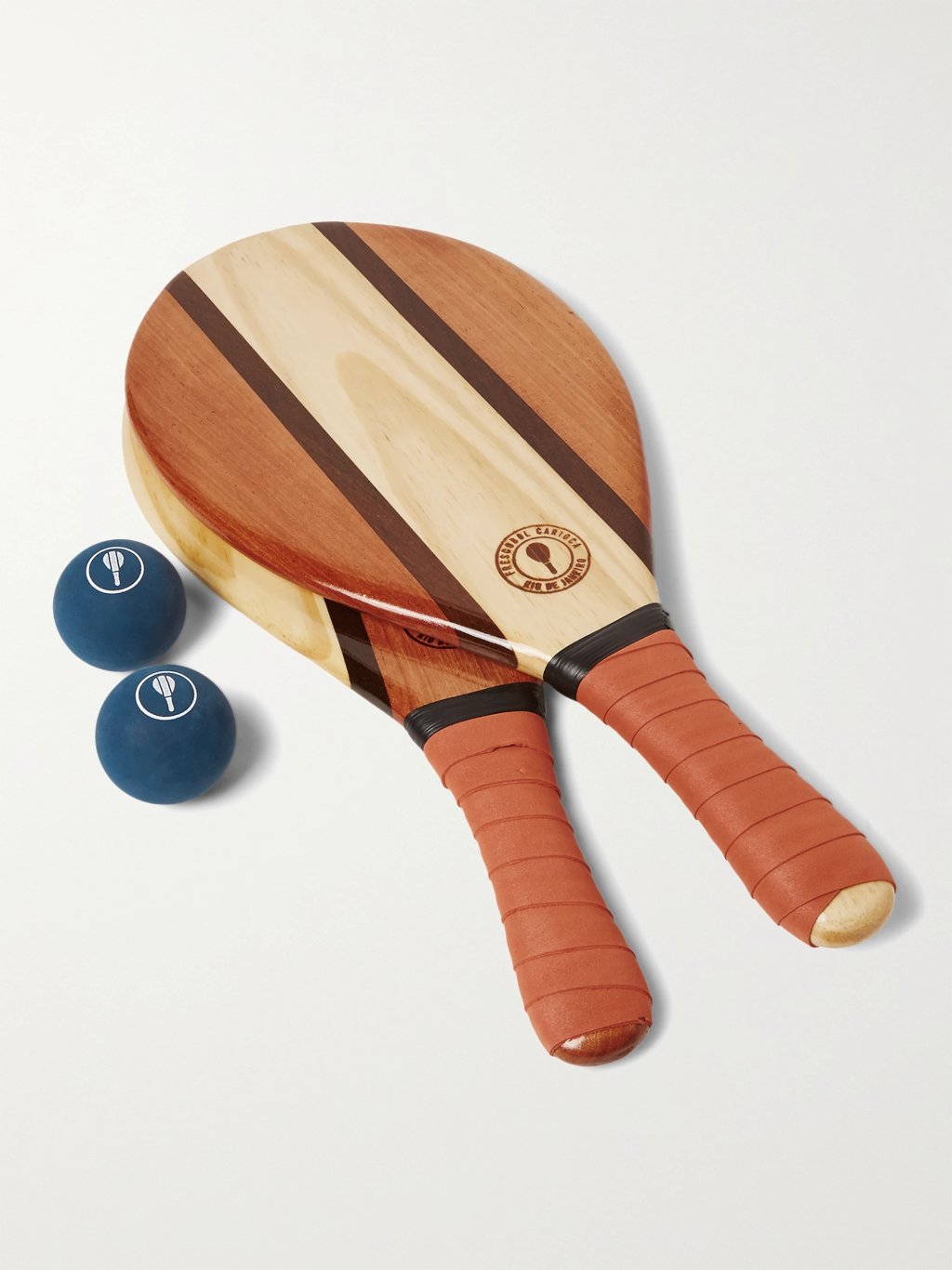 You've indulged in a delicious lunch, you've put your favourite playlist on shuffle, now it's time for a little fun. This handcrafted one-of-a-kind set by Frescobol Carioca (who take their name from the popular Brazilian beach sport) is as visually inviting as it is functional, with a resin coating finish for durability and neoprene grips. Pack this set in your bag of picnic essentials and let the games begin!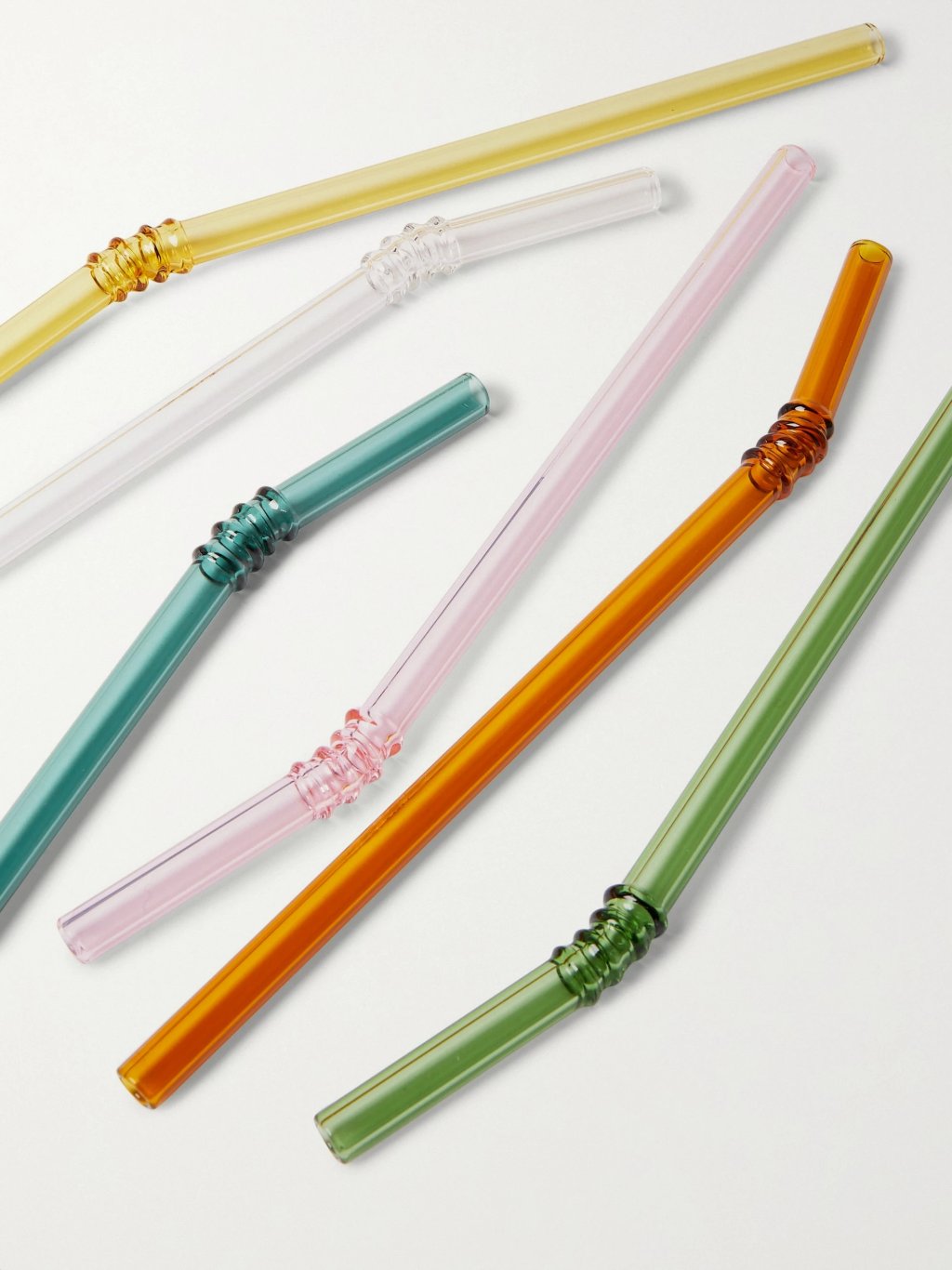 Ideal for the environmentally-conscious picnicker with an eye for detail, Hay's set of glass drinking straws are a subtle addition to your picnic essentials that will pack a big punch with guests. Made of sustainable Borosilicate glass with a playful design, each straw will bring a touch of refinement to whatever refreshment you're sipping on.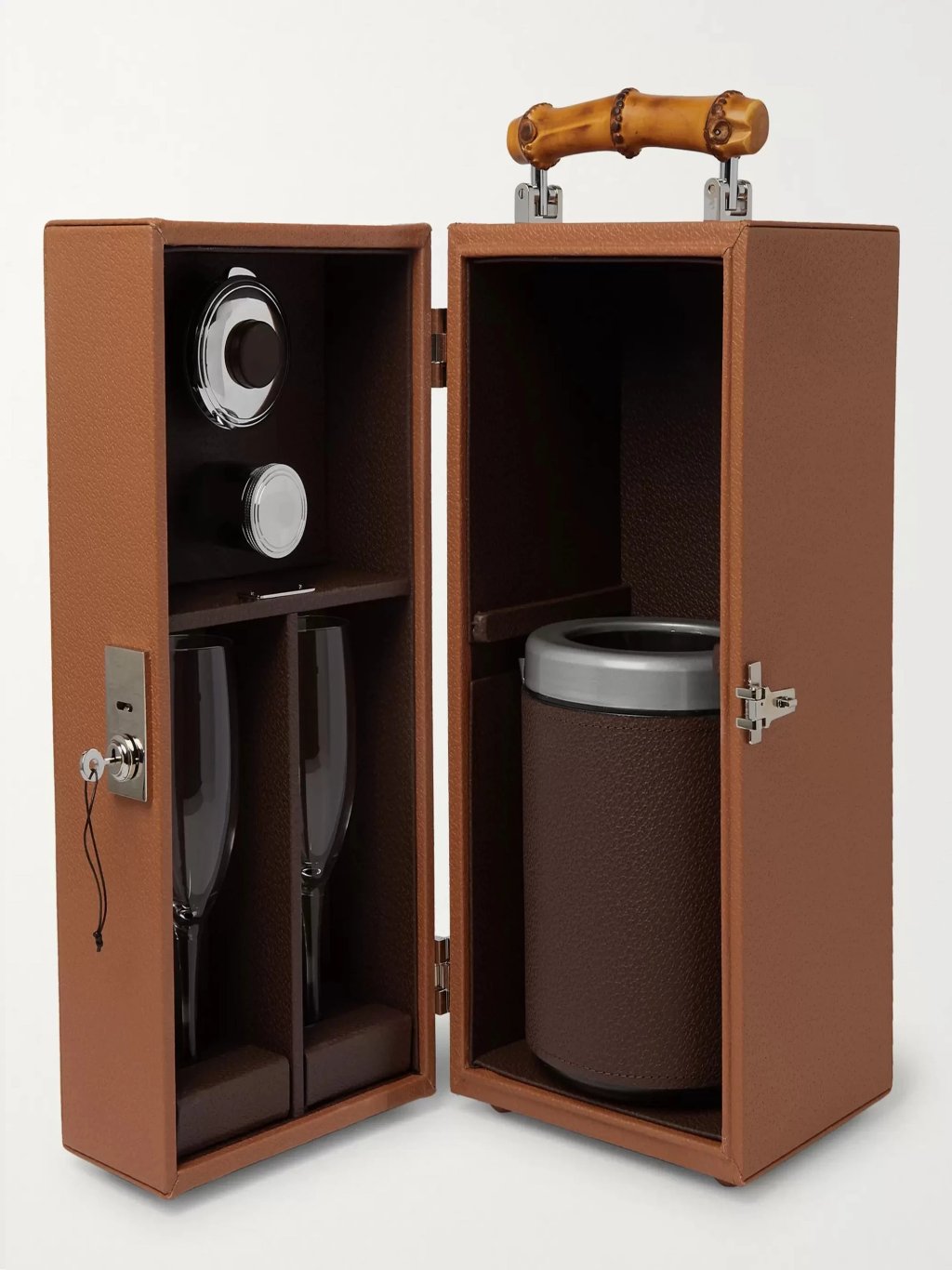 If you're after a romantic moment with that special someone, or simply celebrating the turn of the season, put this ultra-elegant champagne cabinet by Lorenzi Milano at the top of your picnic essentials list. Its Italian leather casing and bamboo handle will impress at first sight, and inside you'll find everything you need to enjoy your favourite bubbly, including two flutes, an ice bucket, cap opener pliers, and a hermetic seal to preserve the bubbles.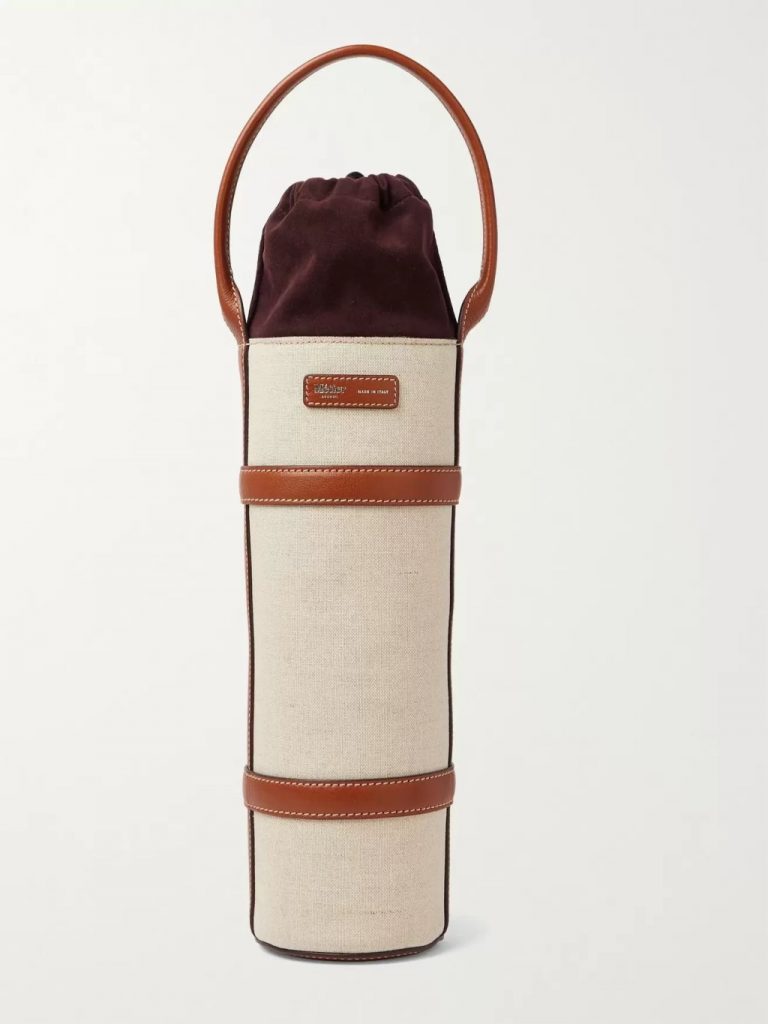 One picnic essential we would never forget: a bottle (or two) of delectable wine, the perfect pairing for a cloudless sky and that new warmth in the air. Give your finest selection the presentation it deserves in this sophisticated wine holder by Métier, complete with a chestnut leather trim and handle to complement the understated linen casing. And if you're seeking inspiration for your next bottle, check out some of our personal favourites.
While finger foods make for easy picnic essentials, the host looking to really dazzle should opt for this grill set by Japan Best. Its sleek and streamlined design makes it painless to pack for any outing and requires only the simple addition of hot charcoal blocks to get going. An extra wow-factor fit for all, no matter how savvy in the kitchen.
An emblematic brand of the great outdoors, picnic essentials crafted by Pendleton are made for a variety of excursions. These printed ceramic mugs evoke sunrises over mountains, freshly brewed coffee enjoyed under the shade of a tree or next to a glimmering lake. The set is named after one of the great Nez Perce leaders of the Northwest and includes patterns and images representing courage and bravery.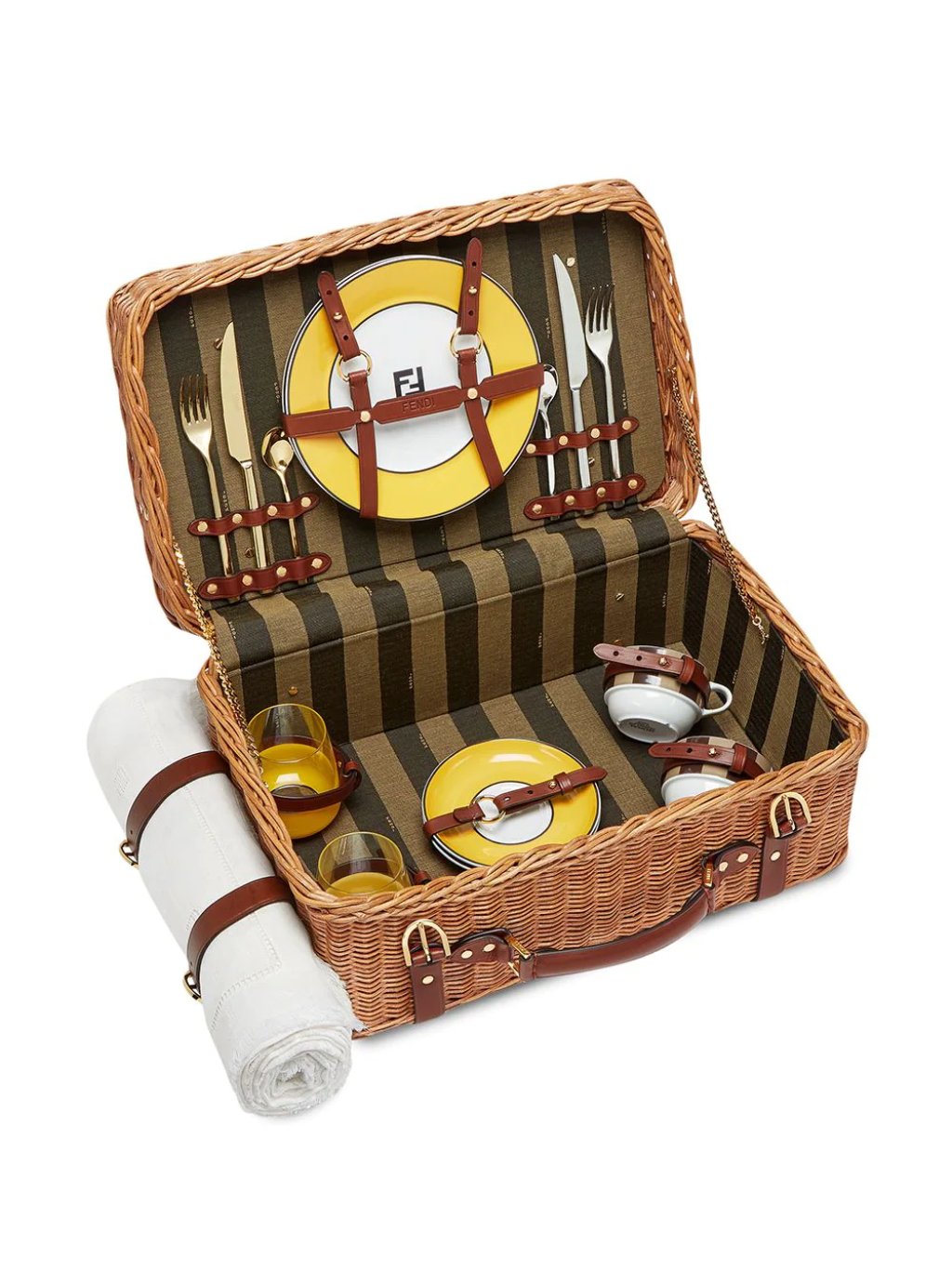 Now, this is a picnic done in style, the crème de la crème of all picnic essentials. Donning the iconic brand's logo and eye-catching yellow, this beguiling basket and dining set by Fendi pulls out all the stops, bringing the upscale vibe of a luxury restaurant to the intimate and relaxing surroundings of nature. Bon appetit!
Read More:
Words: Sara Foster