We've been sharing secluded escapes and experiences away from crowds like Zumthor: A Different Kind of Remote Mountain Living. And whether you're getting away by plane, train or automobile, staying in a hotel or house, some things never change, like the need for reliable bags and luggage.
It's harder than one might think to find travel accessories that tick all the boxes: practical, comfortable, ergonomic, stylish. Finding the perfect suitcase, weekend bag or carry-on can be a lifelong pursuit. But find it and it'll be a friend for life.
To remove the guesswork and save a lifetime of searching, we've curated six of the best brands for travel accessories and luggage and given our product recommendations fit for any travel plans. Read on for more.
Tired of getting out the hotel ironing board on business trips, the Vocier founders created a carry-on that would keep their suits wrinkle-free and look sleek as they pulled it through the airport. The C38 features not only their wrinkle-free packing technology (which, if not needed, can be removed) but space for up to four days of clothes, a hidden handle pocket and quick access pockets. Vocier believes in buying once and having something for life, therefore its luggage and bags come with a limited lifetime warranty.
Brothers Niklas and Mattis Oppermann know that even the best product designs are never finished. That's why they continue to tweak and refine with each production cycle, sourcing high-quality leather from the best tanneries and artisans they can find. The Check-in deposit is your answer for long trips. It's got a durable but lightweight polycarbonate casing and comes with leather detailing in three colours. The Swedes behind the brand believe less is more and form follows function. As a result, the design is minimal and clutter-free.
An overnight stay or even a weekend doesn't warrant lugging around half the contents of your wardrobe. But backpacks — often bulky, overly utilitarian and sometimes simply garish — have a habit of cramping one's style. Troubadour solved that with clean designs that are practical yet modest. Think gym bags you can bring to the boardroom and backpacks you can wear with a suit. The Ridge Rucksack is minimal in appearance but is heavy on features and spaces for stowing everything you'll need for a short trip.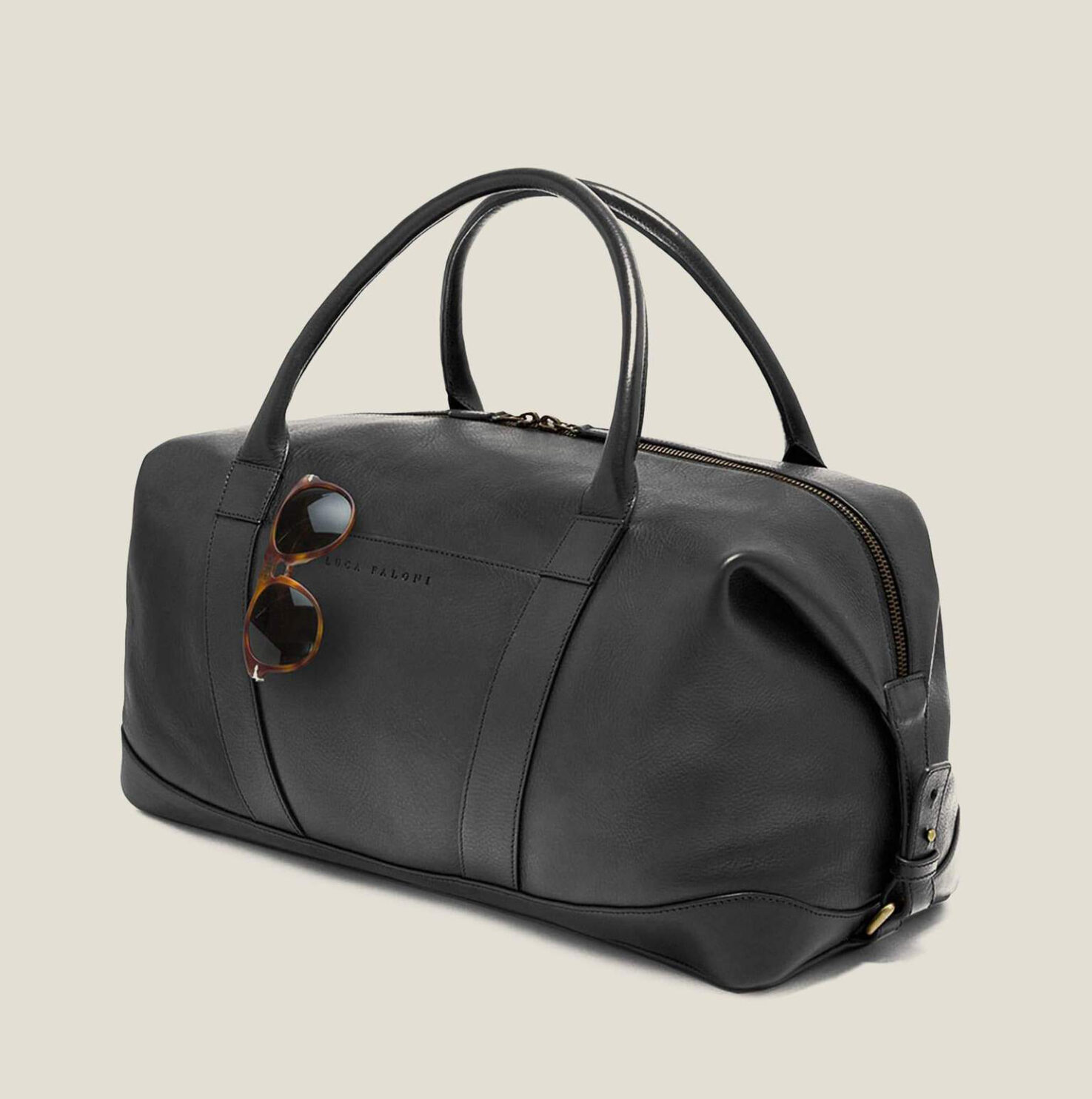 Sometimes a backpack doesn't cut it. Rather, the occasion calls for the world's finest leather crafted by skilled Italian artisans. Enter Luca Faloni. Handmade in Florence, the Black Weekender is made from vegetable-tanned full-grain leather from Santa Croce. It will "age beautifully" they explain, and we don't doubt it.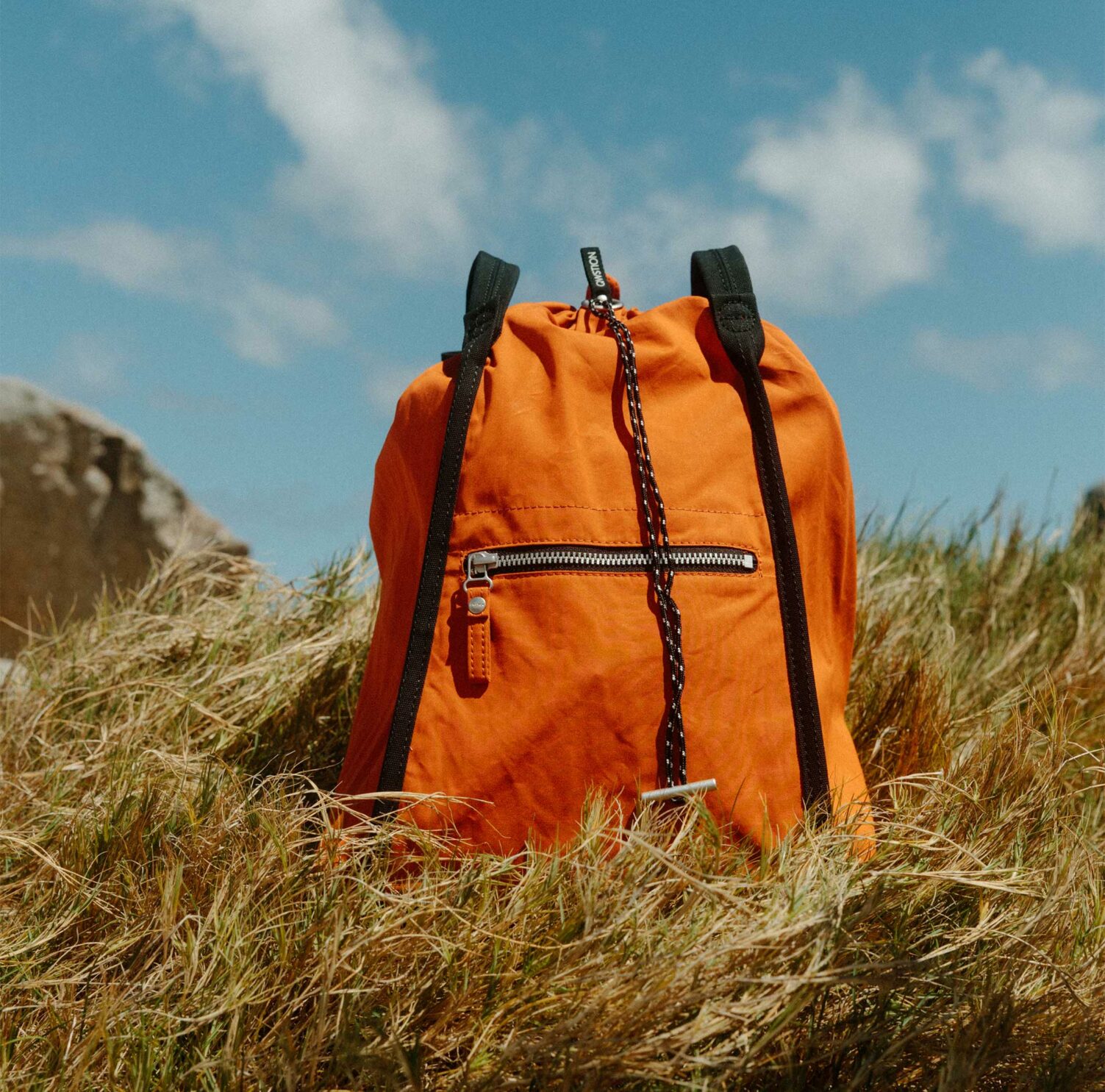 QWSTION's Bio-Light Collection is a line of lightweight bags with the lightest of environmental footprints. Throughout its collections the brand uses natural and renewable materials like organic cotton but Bio-Light utilises Bananatex, a biodegradable material made using banana plants grown naturally in the Philippines. If you've got check-in or larger carry-on luggage, the Medium Bucket is the ideal companion. It's the perfect size and shape for any belongings you need quick access to while travelling and, on arrival, you have the choice of carrying it by the top handle as a tote or with the straps as a backpack. The whole collection is also water-resistant thanks to a natural wax coating that will keep your things safe in a sudden shower.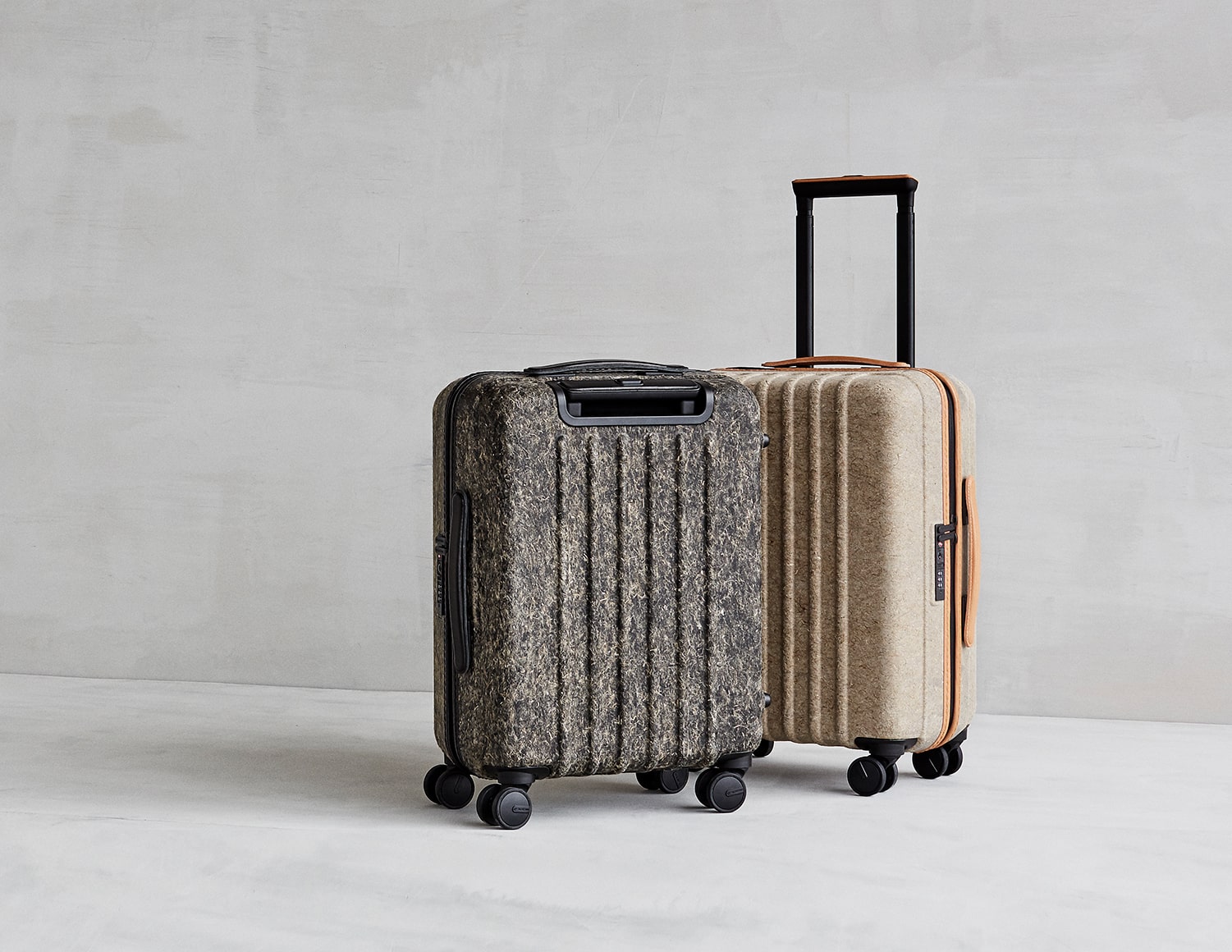 Unfortunately, travel is in many ways environmentally and culturally problematic. But it can be done responsibly and PROJECTKIN is on a mission to encourage better travel practices. The brand raises awareness around the issues but primarily creates sustainably-made luggage, bags and accessories. The KIN Carry-on features a flax and biodegradable plastic shell plus a 100% flax linen lining. Don't worry, these materials don't mean less durability. PROJECTKIN puts its carry-on cases through a series of tests including the handle jerk test, drop test, throwing test, punching test and rain test. It shouldn't be around in a thousand years but it will be around long enough for you to travel the world.
Read More:
Words: Aaron Howes