The 25 Best Designer Backpacks of The Year
With our list of the best designer backpacks, the days when a backpack was either functional or stylish, but never both, are over. Nowadays, we have a much larger variety of the best designer backpacks available to us, which can be both stylish and suitable for everyday life.
Here, we will share our picks of the best backpacks of the year. We have something for everyone, from smart leather work bags to more informal day bags.
Designer backpacks are on trend in a big way this season and are hitting the runways in every fashion week across the globe. Here are some of the best pieces to help you get that runway look.
This Prada backpack is the result of an evolved '80s archival design. This accessory is made from eco-friendly Re-Nylon, features Saffiano leather trims with a crosshatch and waxed finish and an iconic triangle logo plaque.
Shop now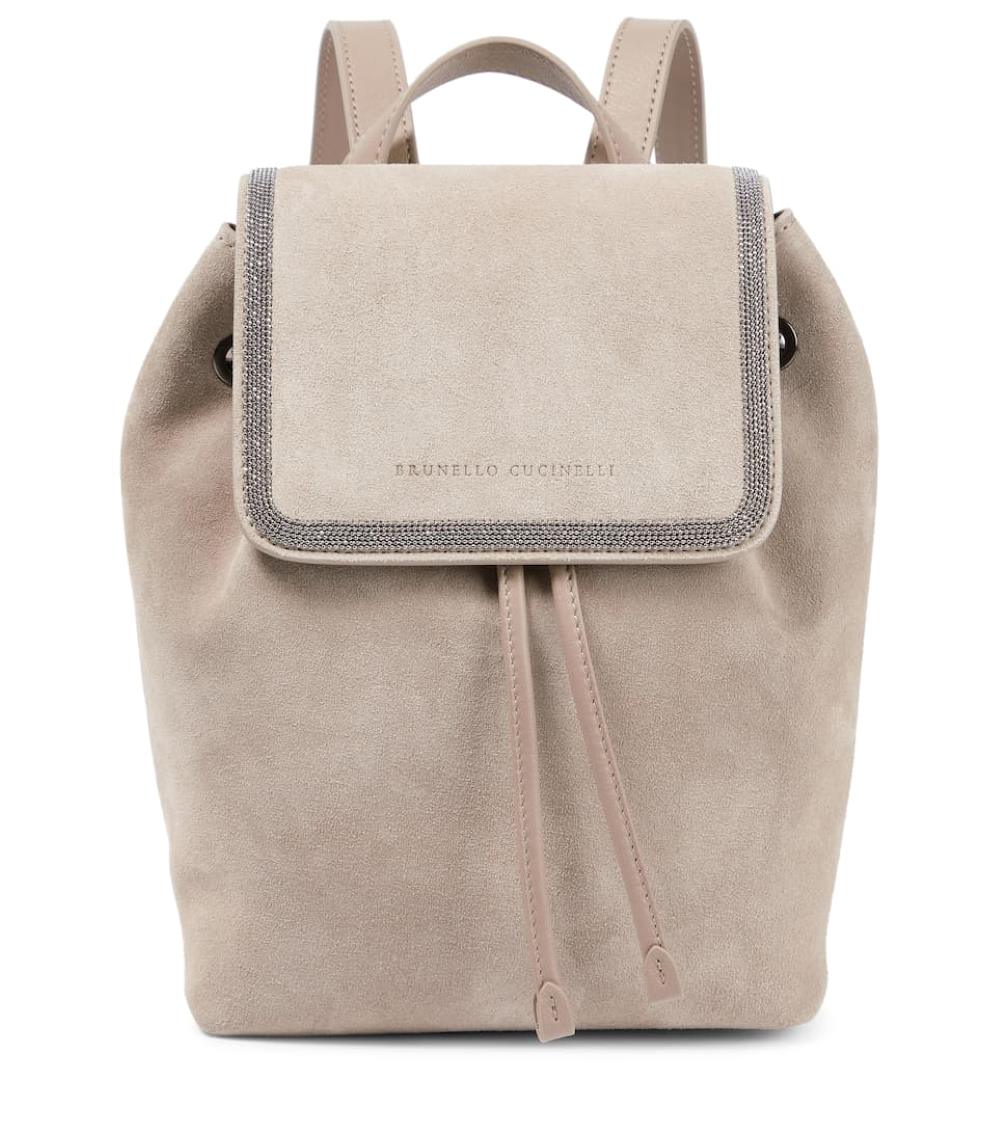 This compact backpack from Brunello Cucinelli is made from suede and trimmed along the flap with the brand's signature monili beading. Equipped with adjustable straps, the style has a drawstring closure and an internal zipped pocket.
Shop now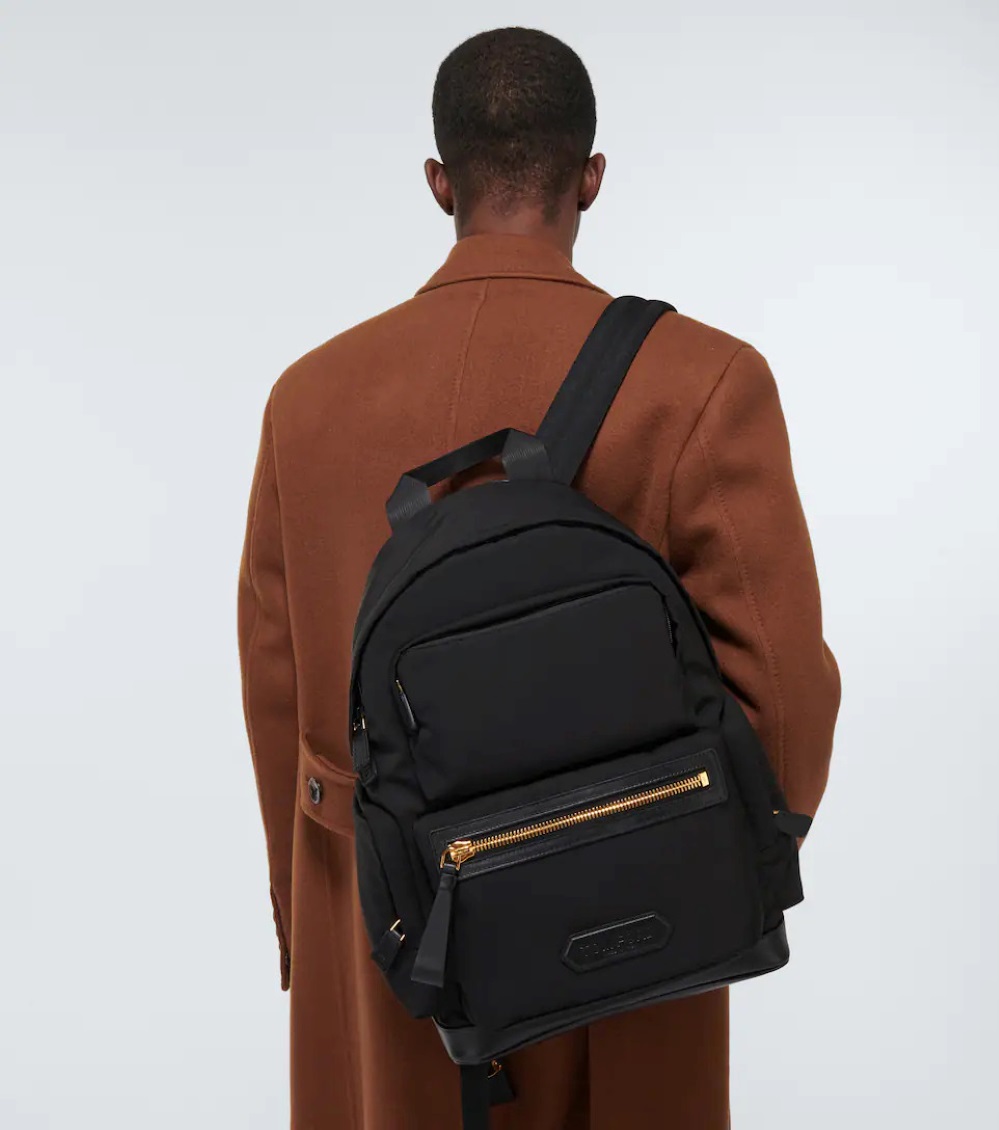 Crafted from a technical fabric with a smooth finish, this black backpack from Tom Ford is detailed with leather trims, multiple zips, and a spacious interior compartment.
Shop now
This gorgeous logoed backpack has the vintage style that is currently on trend. The coated canvas and leather trims set off this beautiful backpack into a versatile and durable piece.
Shop now
This large backpack from Christian Louboutin is Italian-crafted from high-quality leather in a sleek grey colour. Featuring the brand's iconic platinum-plated spikes at the front, it comes with adjustable straps and multiple zipped compartments for practicality and style.
Shop now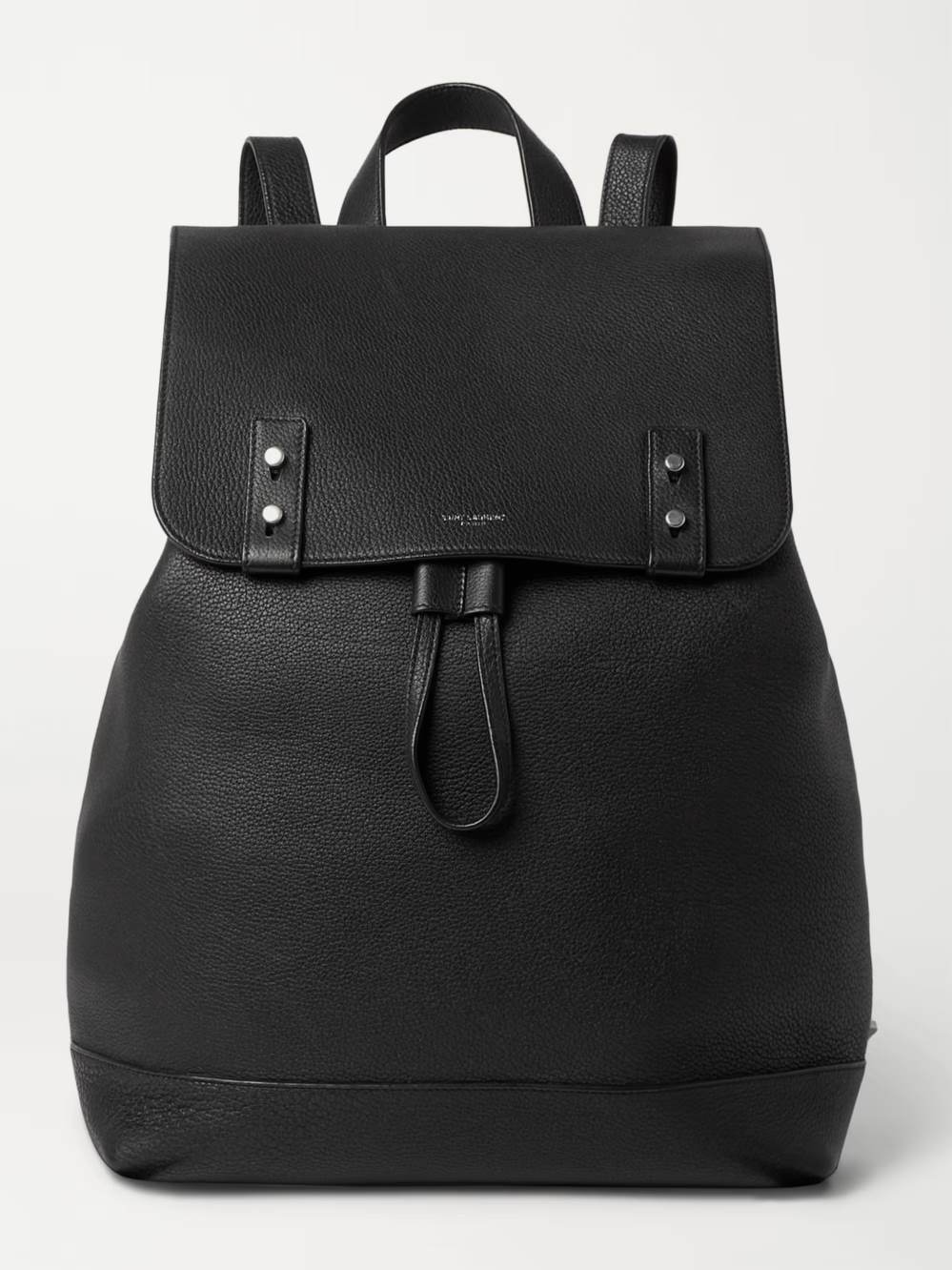 This backpack has been made in Italy from black full-grain leather and has a drawstring-adjustable top so you can fit more or less in main compartment, depending on the day's requirements.
Shop now
Renowned for making beautiful designs, the Saint Laurent Backpack does not disappoint. Made from leather, the gold-tone lettering on this bag lets everyone know that this is one stylish designer backpack. This bag shows that you can have both style and function.
Shop now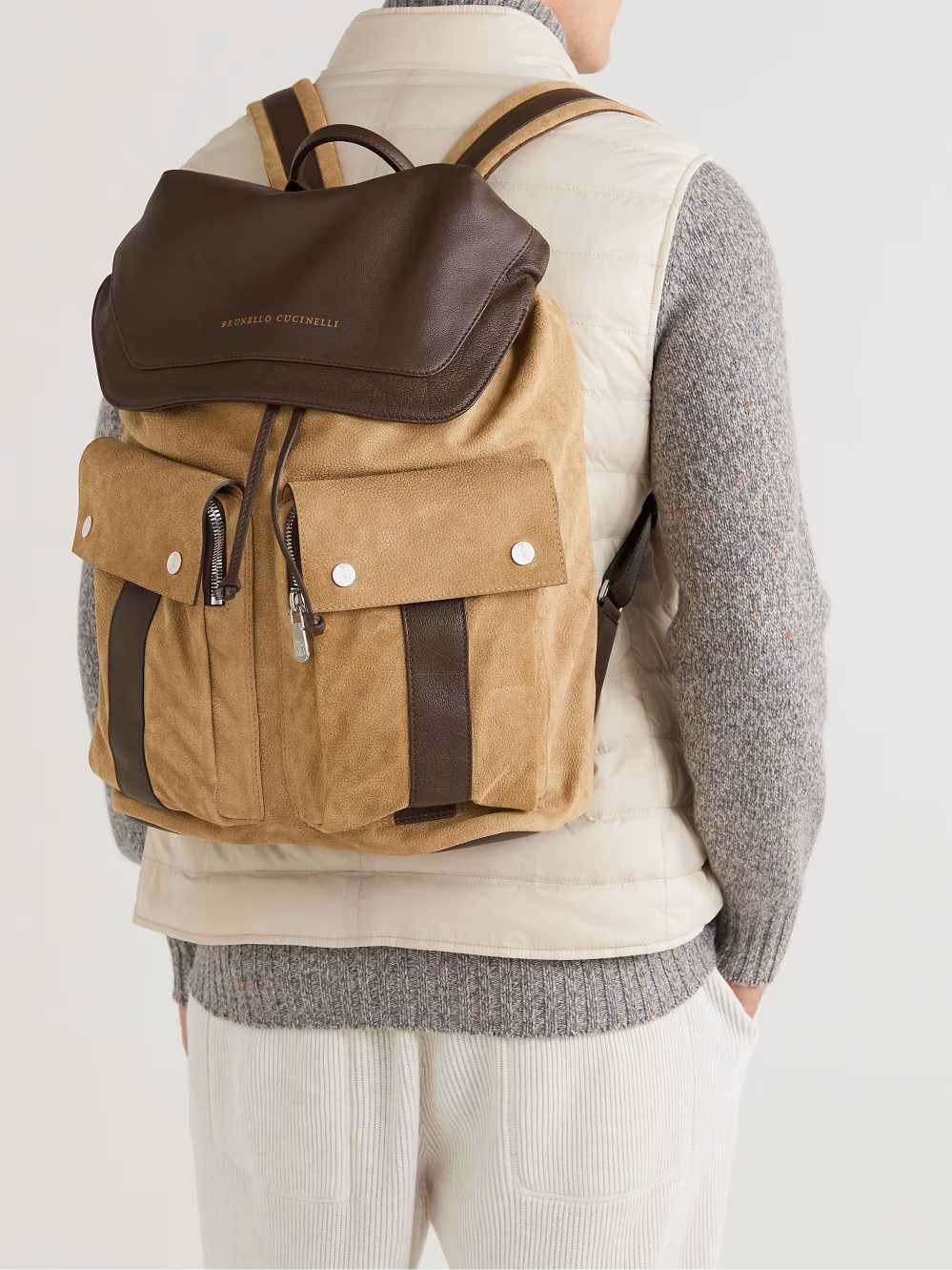 Made from suede and leather, this understated backpack has several compartments to organize your belongings. The shoulder straps can be adjusted, and the spacious compartments mean you can use this bag as a daily commuter bag or weekend luggage.
Shop now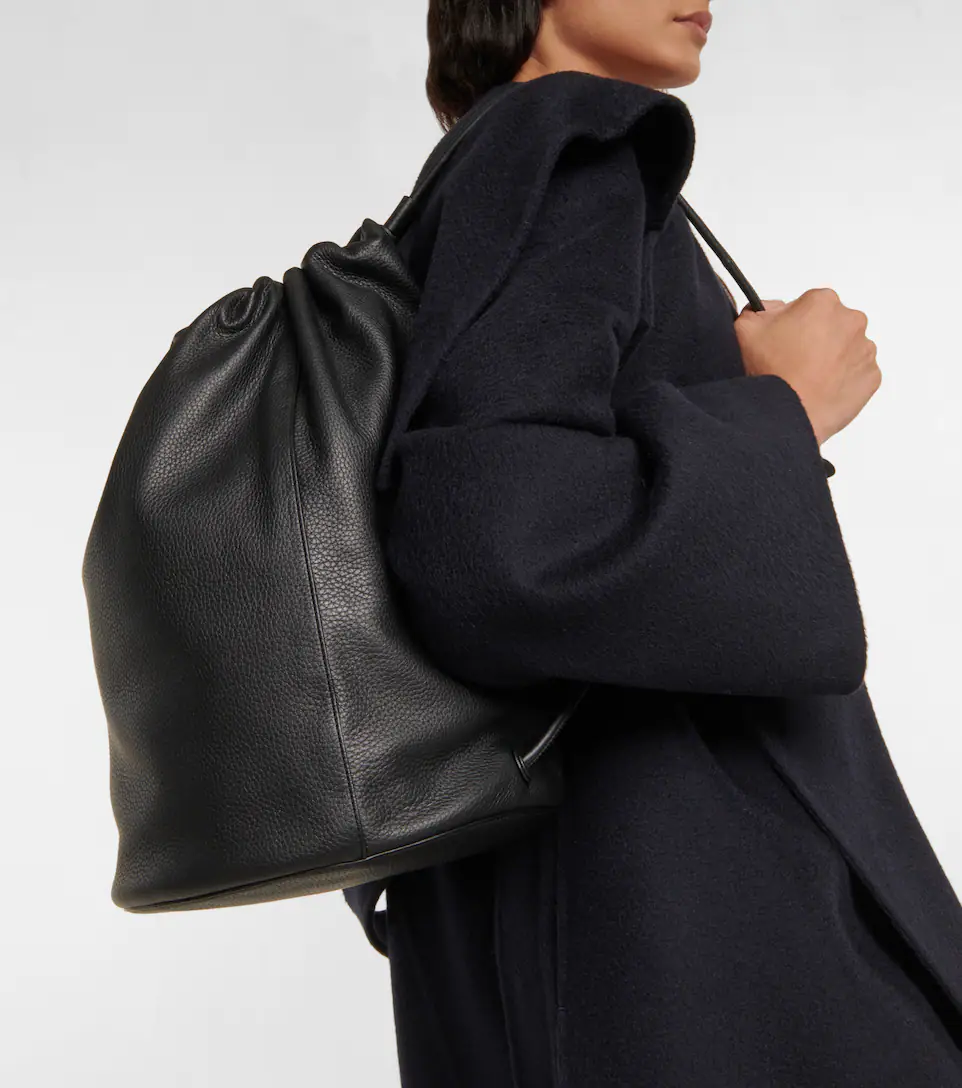 Another great backpack is the Row sporty Backpack. Made from grained leather, The Row's Sporty backpack has a drawstring top that connects to narrow shoulder straps. Of course, it is Made in Italy.
Shop now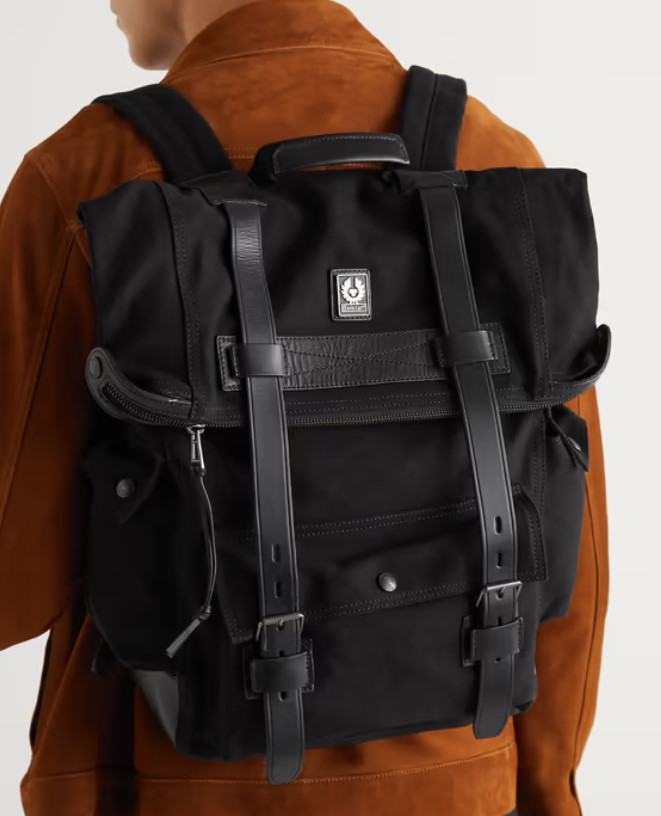 Belstaff's 'Bruce' backpack takes inspiration from traditional military styles, balancing form and function to provide ample storage space while ensuring comfort. The backpack is crafted from durable nylon-canvas and secured with leather straps that are designed to age nicely with regular use.
Shop now
With a beautiful woven leather detail and deep colour that will suit every outfit, this leather backpack oozes Italian Couture. It comes with an external and internal pocket that makes organizing your belongings a piece of cake.
Shop now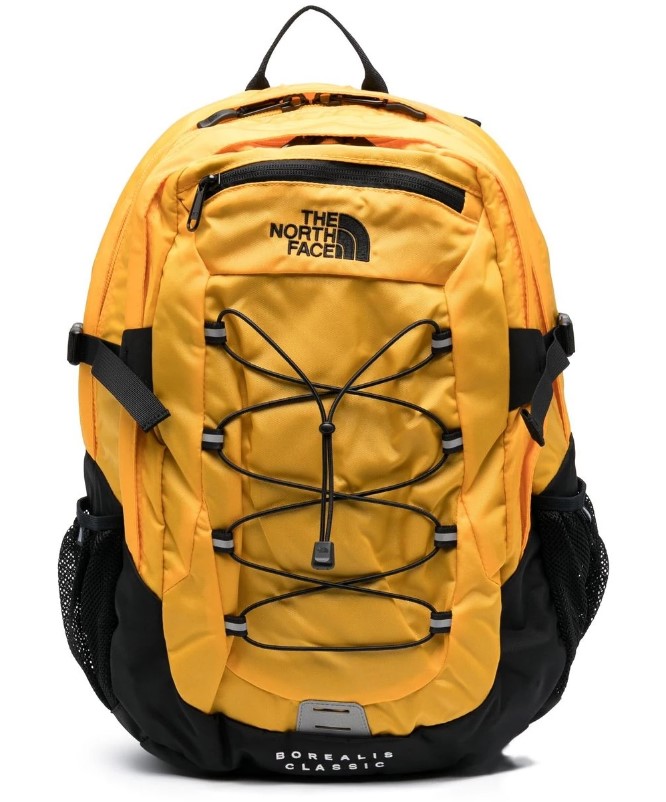 The North Face canvas backpack hits the spot for those looking for a more casual look. With enormous space, plenty of pockets and extra padding for more comfort, this backpack is ideal for weekend travel, outdoor pursuits, or simply trekking to the office.
Shop now
For your label lovers, the Celine Homme Backpack fuses function with fashion. Made from durable gabardine, this bag has an internal laptop sleeve and is adorned with the Celine logo.
Shop now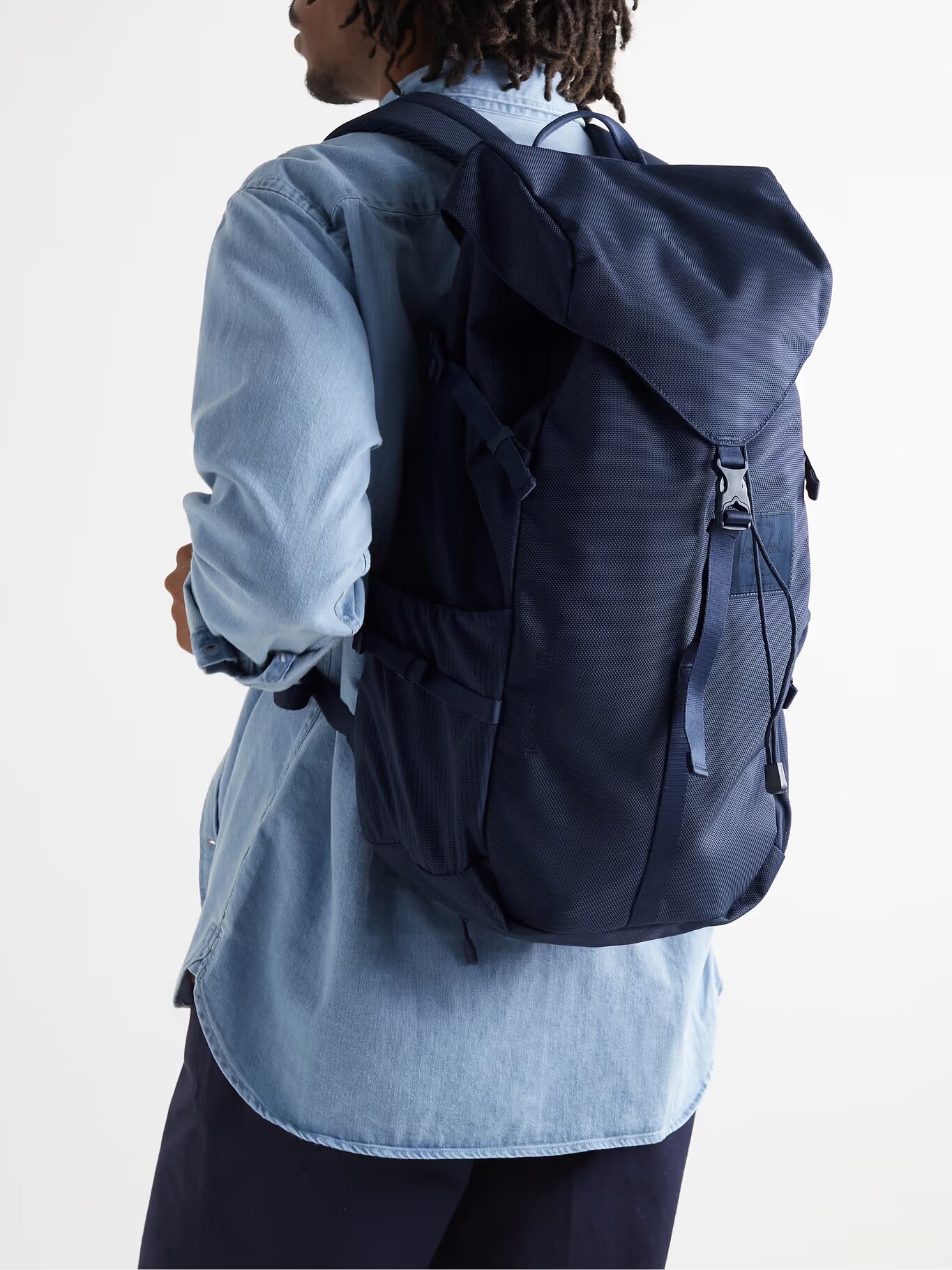 The perfect commuter backpack, the Barlow Nylon Backpack is made from a durable material, can fit in all your items (it includes a laptop sleeve and water bottle pocket) and has padded straps for extra comfort.
Shop now
Just when you thought designer bags came in clutch size with chain straps, the Berluti leather backpack shows them all how design bags don't have to be delicate and handheld. This bag is made from leather and handcrafted in Italy. It really is a wonderful statement piece as well as one of the best backpacks when it comes to function.
Shop now
This design backpack is not only good-looking but also seriously versatile! With a big capacity and added webbed straps, this backpack can be worn on your back or carried by hand. Made from Nylon, this is the best backpack for anyone wanting to travel in style.
Shop now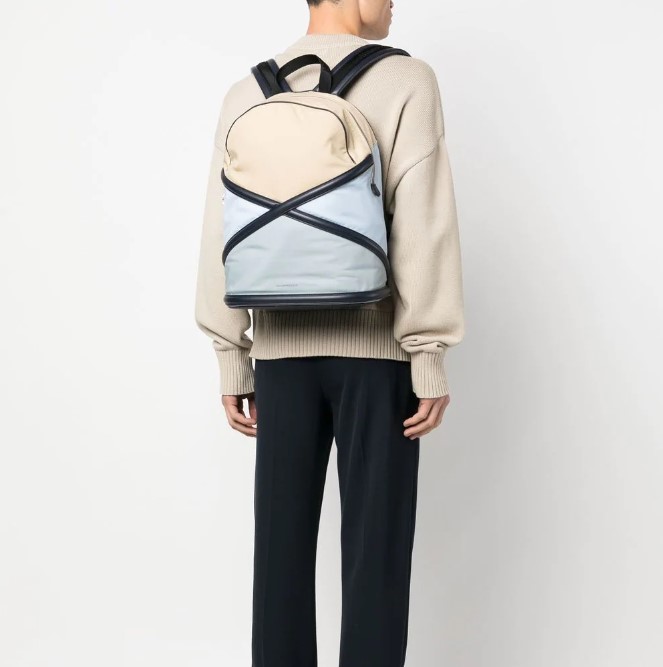 Alexander McQueen's Harness leather backpack boasts a unique panelled design that showcases the brand's iconic style. The backpack features a striking logo print on the front, which adds a touch of visual interest to the sleek leather construction. Whether you're heading to work or travelling, this backpack will keep you organized and stylish.
Shop now
For those that are looking for something a bit different, the Moncler Legere Backpack is made from a quilted fabric which is synonymous with the labels clothing style. It has a variety of pockets to organize your belongings and is big enough to fit in all you need for the day.
Shop now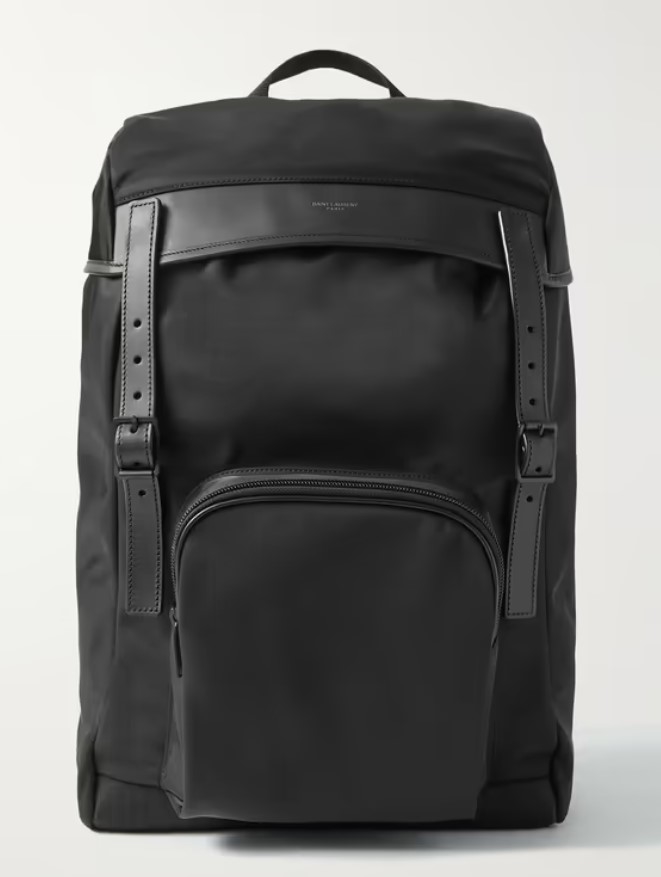 One of the larger backpacks on our list, this classic from Saint Laurent is made from ECONYL® recycled nylon and leather in a boxy style. Designed and made in Italy, you can see by the finer detail that this bag is in another class.
Shop now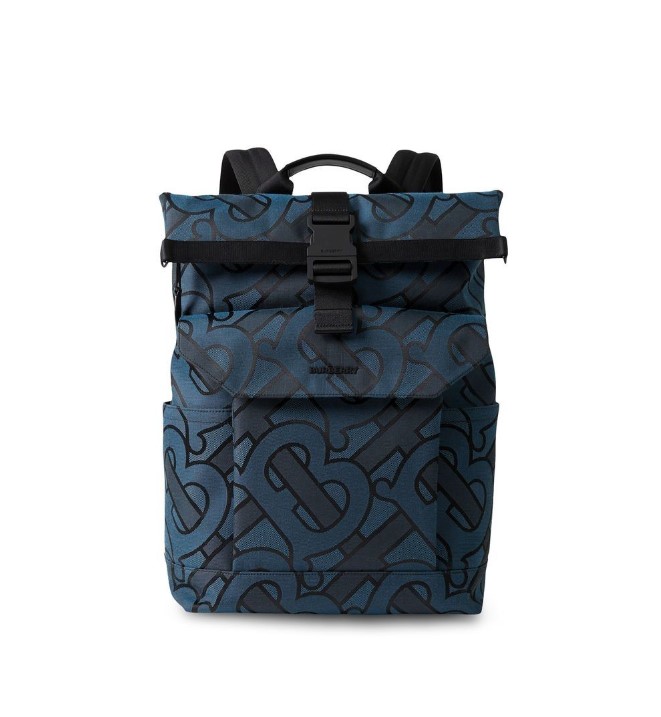 Burberry's Orville monogram-jacquard backpack is a stylish and functional accessory that's perfect for everyday use. Crafted from a durable cotton blend material in a sleek navy blue colourway, this backpack features the brand's signature monogram jacquard pattern for a subtle touch of luxury.
Shop now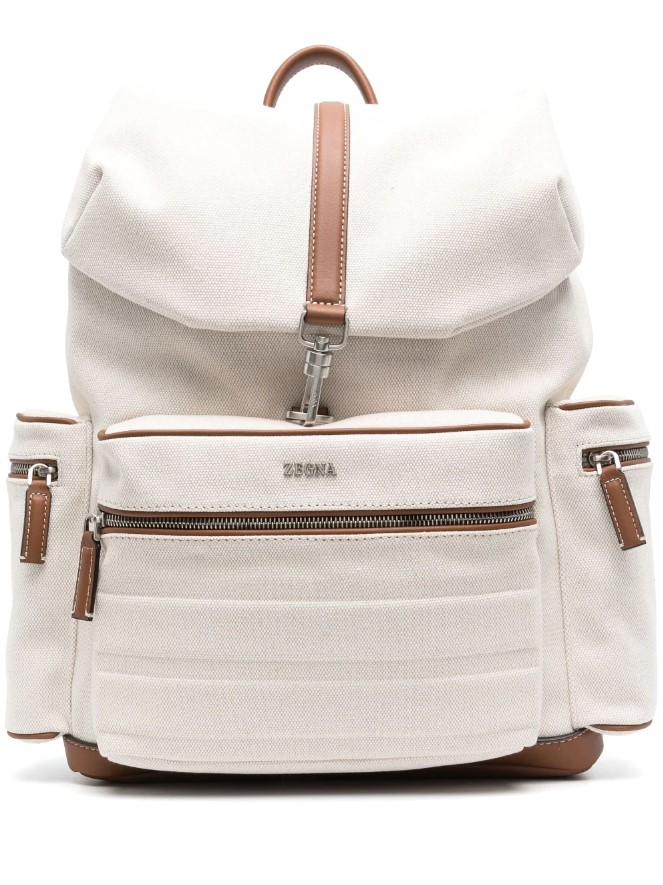 The sophisticated aesthetic of Zegna is evident in its SS23 collection, as exemplified by this ecru-neutral backpack. Brown leather trims add a touch of elegance to the design, while multiple zip pockets enhance its practicality, providing ample space to store your essentials.
Shop now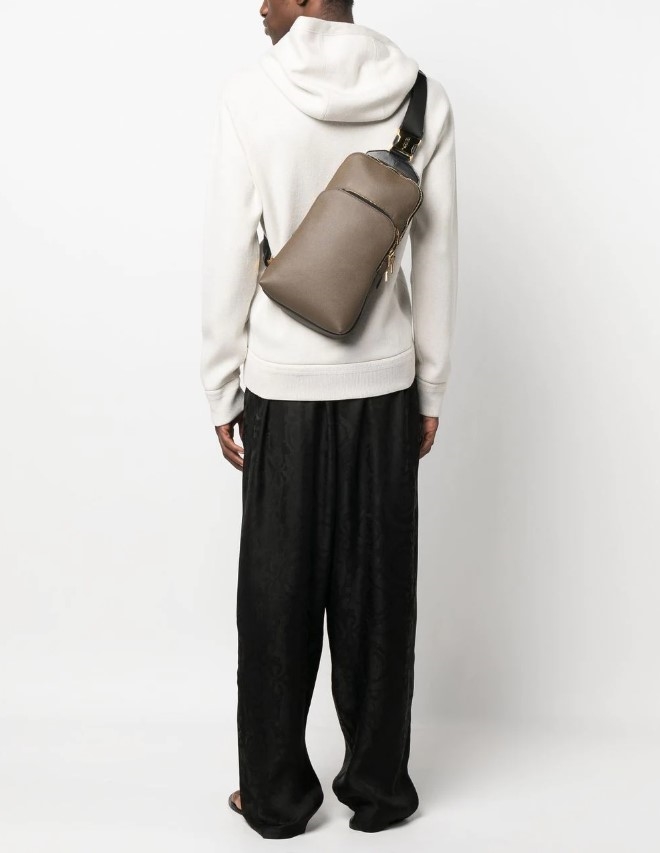 The exquisite craftsmanship of Tom Ford is evident in the pebbled leather construction of the Buckley backpack. This accessory is elevated with contrasting gold-tone hardware, and the single-shoulder strap iteration adds a touch of uniqueness to its design.
Shop now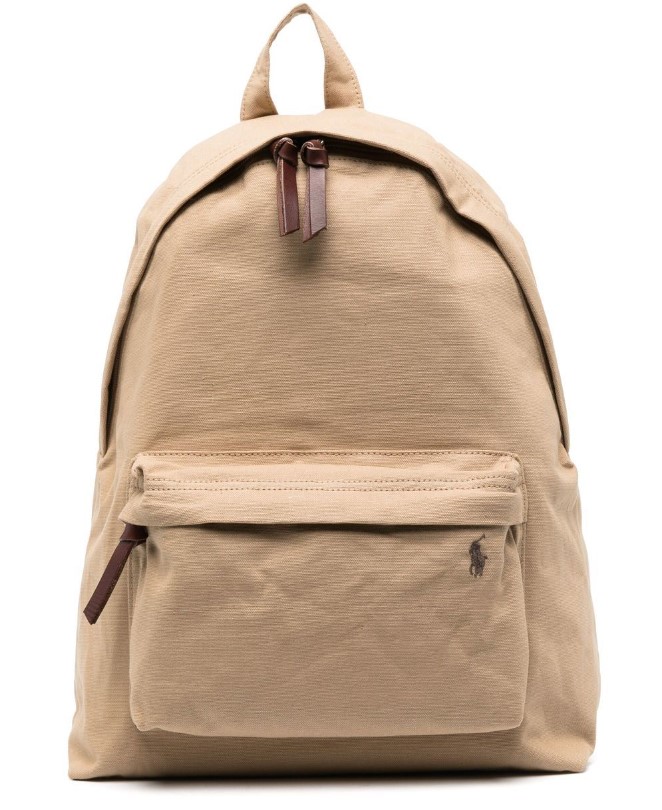 This backpack from Polo Ralph Lauren showcases a subtle yet stylish design with its camel brown colourway and embroidered logo. Crafted from cotton, it features an all-around zip fastening and a front zip-fastening pocket that provides easy access to your essentials.
Shop now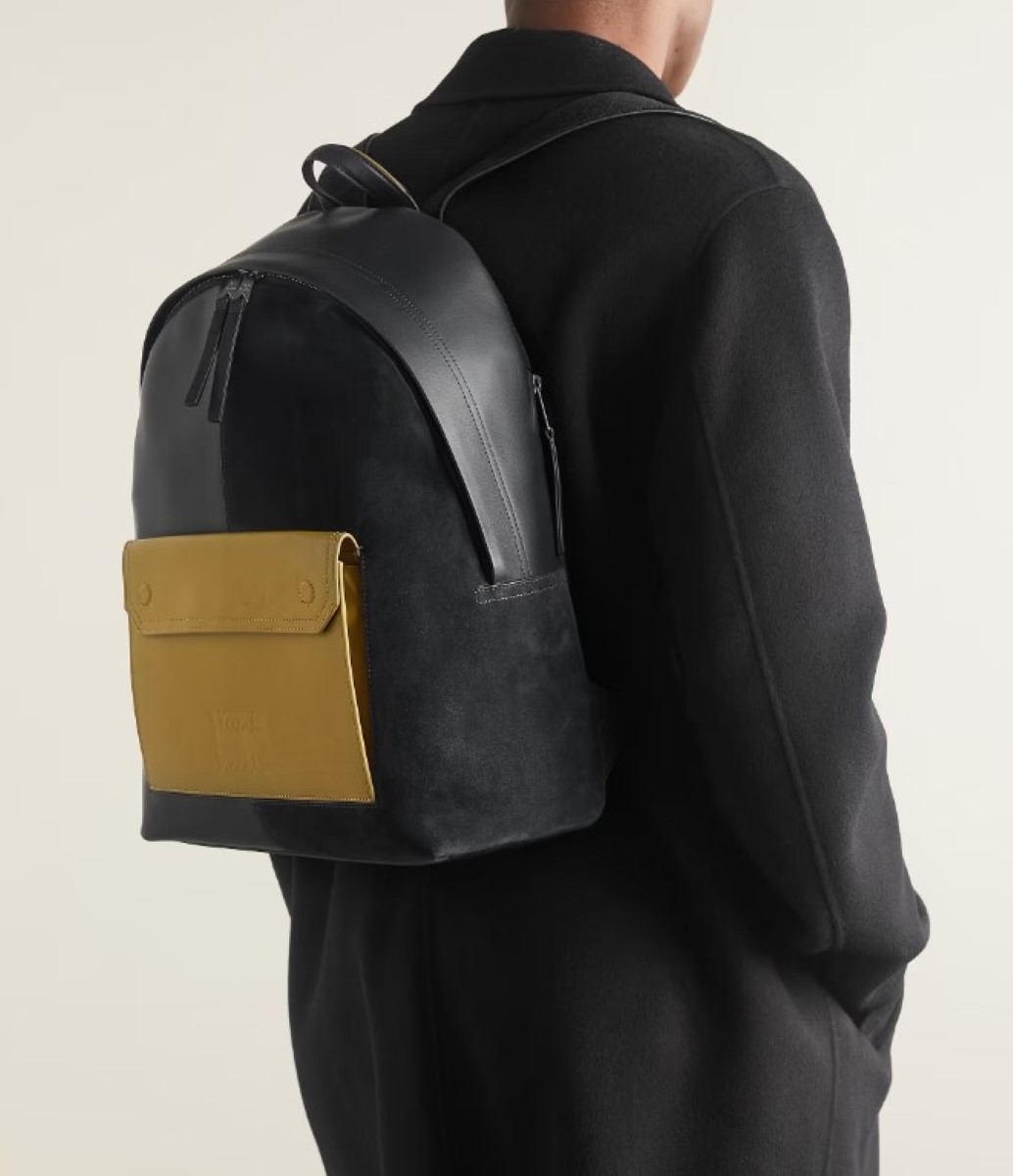 Crafted from a combination of luxurious suede and leather panels, Paul Smith's spacious backpack is the perfect accessory for work or travel. Its roomy interior provides ample storage space for all your essentials, making it a practical choice for daily use.
Shop now
Montblanc's 'Extreme 3.0 backpack features a cross-grain leather construction with unique texture and exceptional durability. The backpack is centred on the brand's iconic climbing-inspired M LOCK 4810 buckle, which is forged from iron, adding a utilitarian touch to the design. It's ideal for commuting or travelling, with a padded internal compartment perfectly sized to fit an iPad or 13-inch laptop securely. The backpack's overall design balances style and functionality, making it a practical choice for everyday use.
Shop now
Our Best Designer Backpacks
So, whether you have planned an upcoming business trip or a city getaway or want to upgrade your current luxury backpacks, we hope that one (or more) of the designer backpacks from our list have caught your eye.
Read More: