Everyone has their rituals regarding skin care routine. We devote ourselves to regular practices meant to enrich our lives, in the hopes of preserving what brings us value. These days, the world of self-care is overflowing with such sacred habits, making it difficult to determine what is worthy of commitment, and what is simply a passing fad. Of this, at least, you can rest assured: the time devoted to caring for your skin will never be time wasted. A skin care routine morning and night skin care routine will be one of your best and most lasting investments.
However, time devoted to sifting through the surplus of available beauty products – that's a different story. To simplify things, we've put together a step guide on how best to care for your skin, including our top beauty products for every skin type. Find the skin care routine in order for the morning, oily skin, dry skin or nighttime that works for you and, you'll be set to achieve that radiant, healthy glow.
HOW TO BUILD A SKIN CARE ROUTINE?
Alas, when it comes to your order of skin care routine, there is no one-size-fits-all. Your skin has individual needs, and the products and ingredients for your perfect skin care routine will be tailored to these singular features. With that being said, there are some golden rules you can follow for the most enviable and consistent results (yes, we're all trying to up our water intake). One of them is definitely the use of SPF sunscreen.
WHAT IS THE BEST SKIN CARE ROUTINE FOR THE FACE?
The skin on your face requires special attention, being not only more delicate, but also much more exposed to damage than the skin on the rest of your body. For a stress-free commitment reaping all the benefits, we've stuck to a seven-step solution covering the essentials (cleanser, serum, and moisturizer), key supplements (toner and eye cream) and the effortless additions (face mist and lip balm) to apply throughout the day.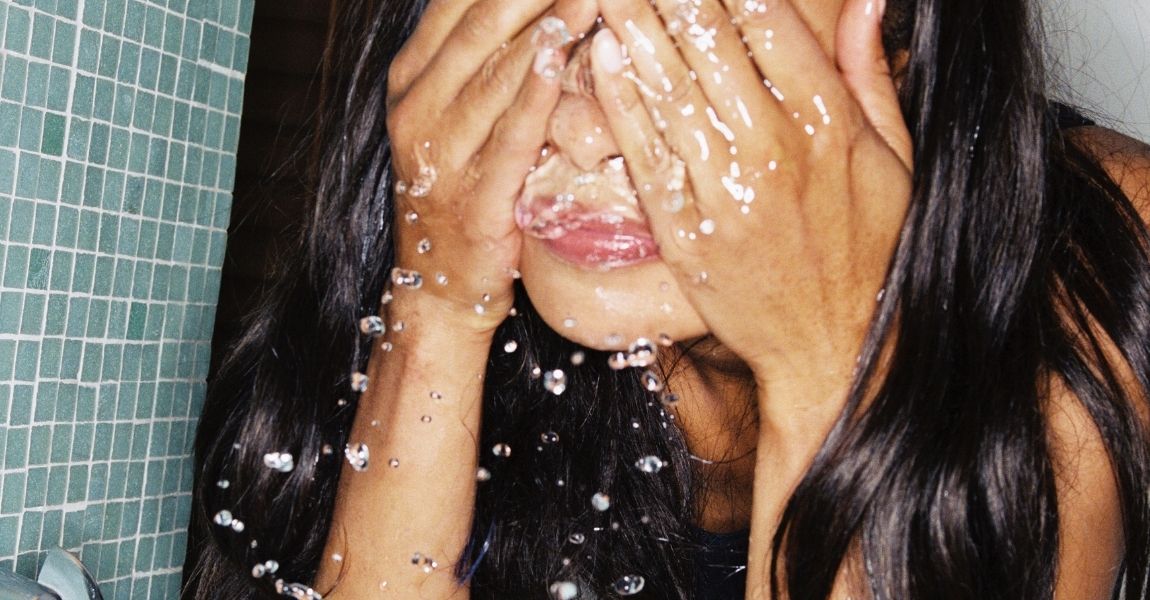 BEST FACIAL CLEANSER
Our face is constantly on display, meaning our skin is breathing in all sorts of harmful toxins. To combat clogged pores, acne, and dull complexions, a purifying cleanser twice a day is your facial routine's fundamental first step for the morning skin care routine.

The Regenerating Cleanser by TATA HARPER gently removes makeup and provides a pore-refining cleanse without dehydrating the skin. This 4-in-1 cleanser is an absolute power product. Exfoliating, cleansing, minimizing pores and hydrating, this regenerating cleanser is free of soaps, alcohols and detergents, leaving your skin clean and hydrated.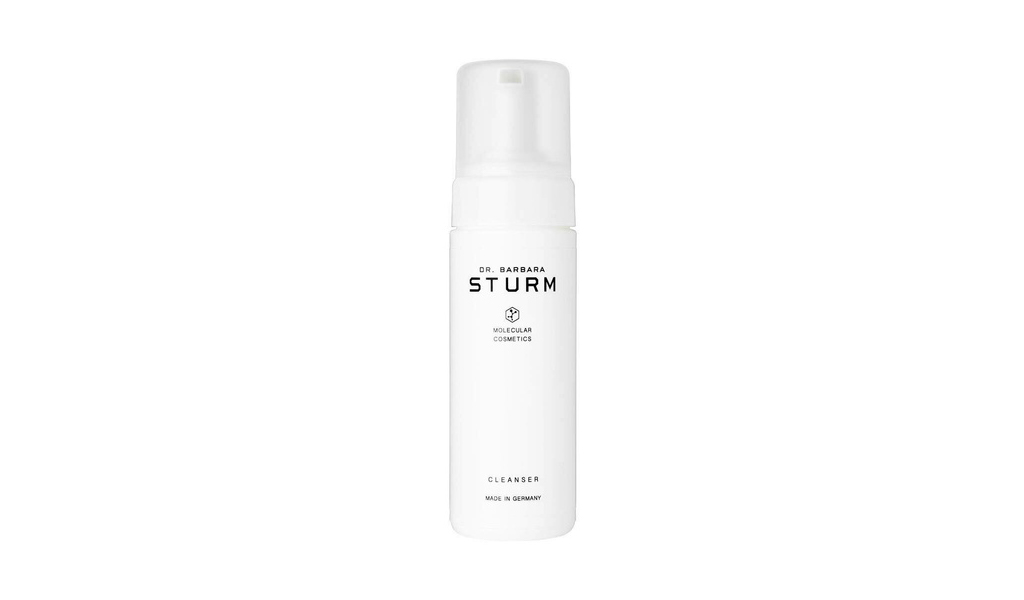 A flawless merger of science and nature is characteristic of Dr. Barbara Sturm products. This airy and soothing formula will provide precisely the deep clean you need without depriving your skin of its natural moisture. Equipped with natural ingredients of aloe vera and panthenol, your skin will have never been softer.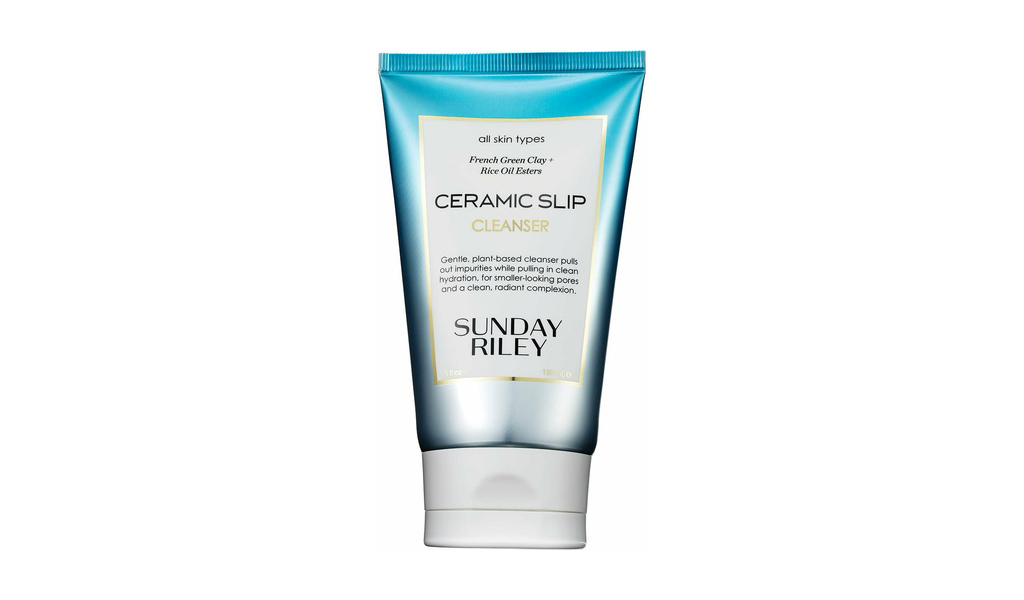 Add it to your routine, and gift it to a friend – the extremely gentle solution of Sunday Riley's cult classic is intended for all skin types. The foolproof option boasts a blend of four plant-based cleansers, including rejuvenating French green clay and rice oil, for a healthy and brightened complexion.
Those after cutting-edge skin care innovation require looking no further than Professor Augustinus Bader. A biomedical scientist, doctor, and expert in stem cell biology and regenerative medicine, Bader's cleanser is a regenerative fusion of amino acids and vitamins that will leave your skin glowingly refreshed. Watch as the balm melts hypnotizingly on your skin, first into milk, then into an oil.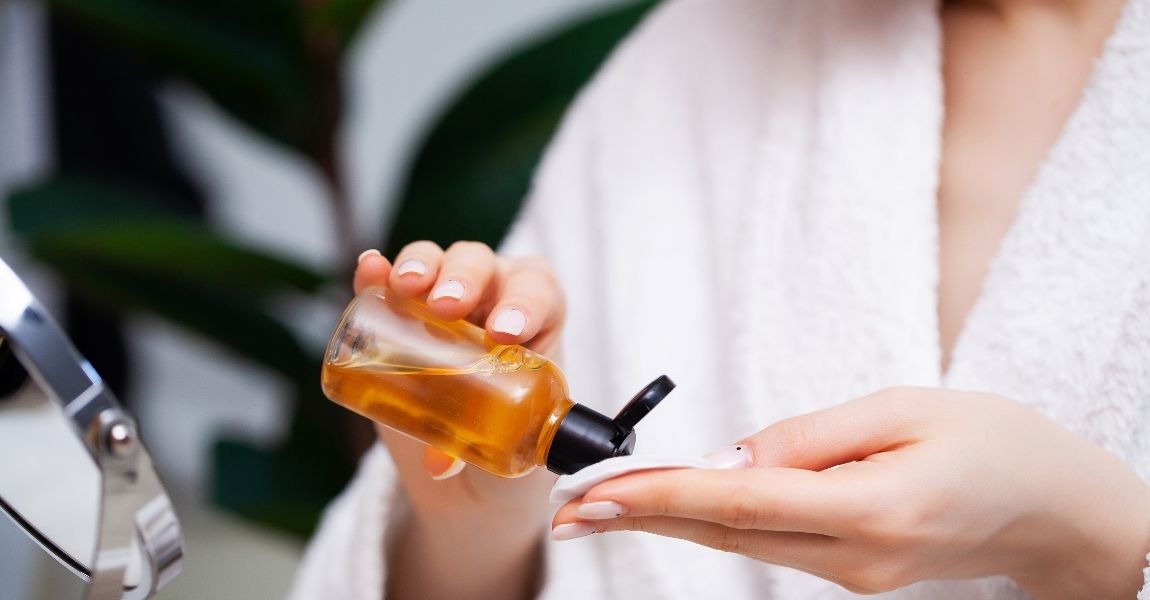 BEST FACE TONER

If you're looking to elevate a proper skin care routine into a truly great one, incorporating a toner as your second step will go a long way. Toning your skin post-cleansing will eliminate any excess dirt and oils, simultaneously tightening pores to produce a more refined complexion. Softly apply with a cotton pad and let sink into your skin.

The Lemon Toner from beauty and wellness expert Irene Forte is a remineralizing solution that helps brighten, hydrate and purify your skin. Combining rose water, witch hazel and the all-important saccharide isomerate, the Lemon Toner brightens hydrates and purifies your skin and is suitable for even the most sensitive of skin types.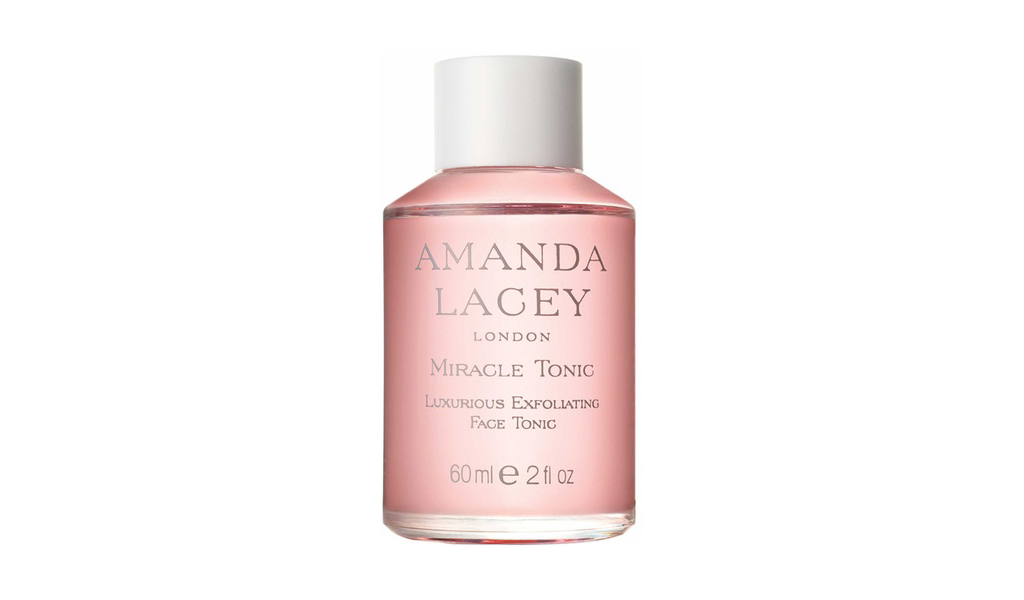 The singular vision of facialist Amanda Lacey attracts international praise from all the top beauty experts. With alleviating blends of Mint Leaf, Rosemary, and Camphor Oils, this tonic will truly work miracles for skin suffering from redness. Apply topically to heal irritated areas or generally for a clear and blemish-free skin surface.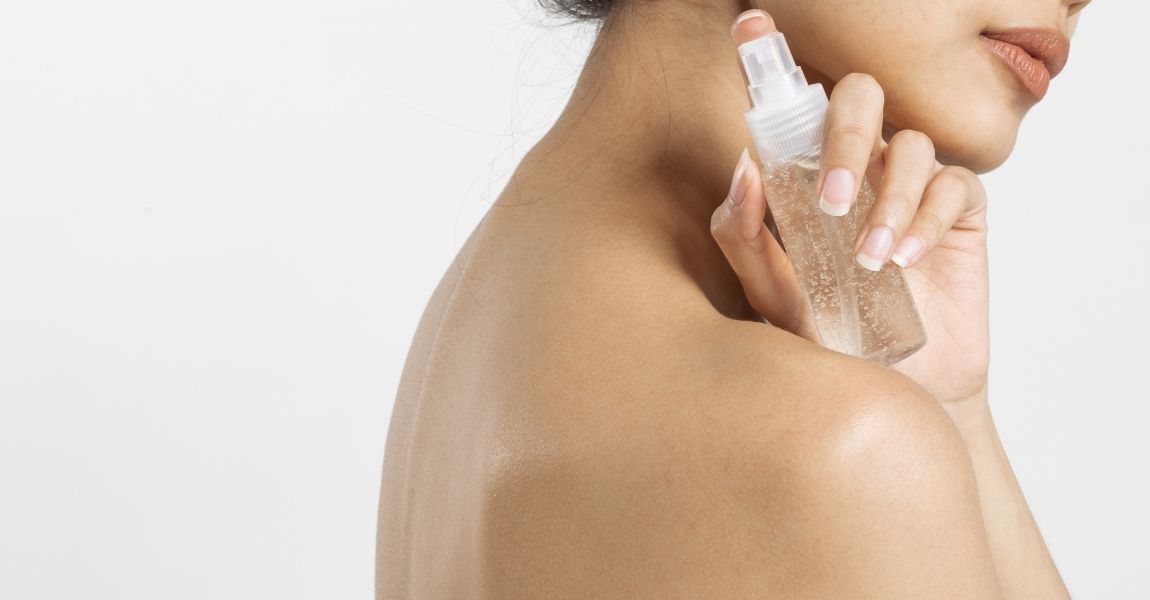 BEST FACE MIST
Meet the most versatile addition to your counter of beauty products for the perfect skin care routine. Integrate a face mist into your daily ritual, and bring it with you for a hot summer outing or for that post-workout cool-down. An effortless spritz will deliver instant refreshment.

Featuring bioidentical Hyaluronic Acid and lightweight humectants, this sublime, lightweight moisturizing mist provides all-day hydration and a youthful appearance. With this formula you can instantly improve the appearance of your skin and hydrate it while traveling without removing your makeup.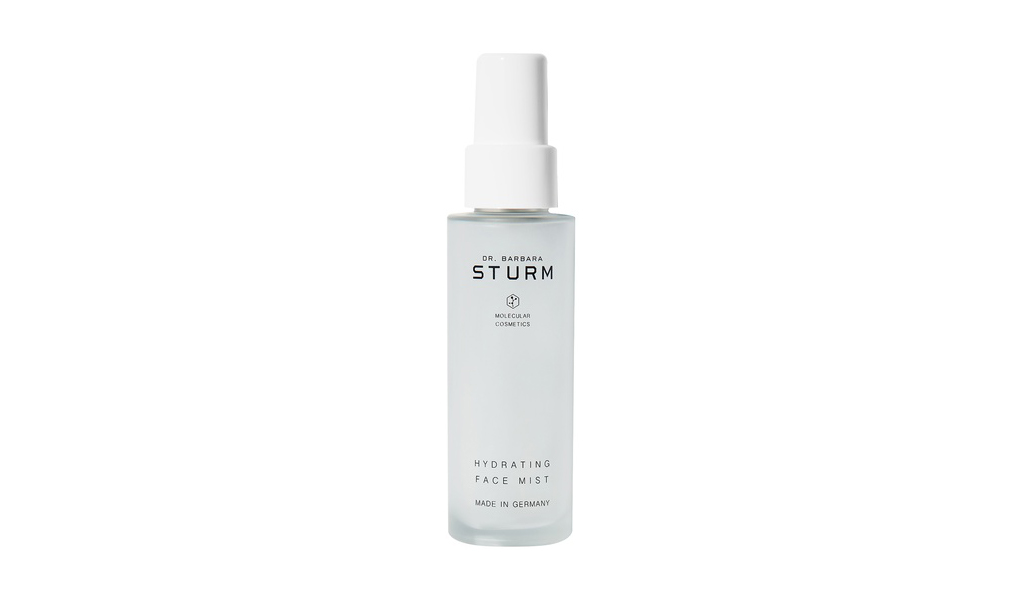 More sensitive skin will benefit from this invigorating formula, combining the potently hydrating benefits of Hyaluronic Acid with a calming blend of antioxidants and detox extracts. Perfect for an on-the-go splash of rejuvenation at any time, a quick makeup refreshment, or a substitute for your toner in your morning and evening routine, this multifaceted face mist seems to do it all.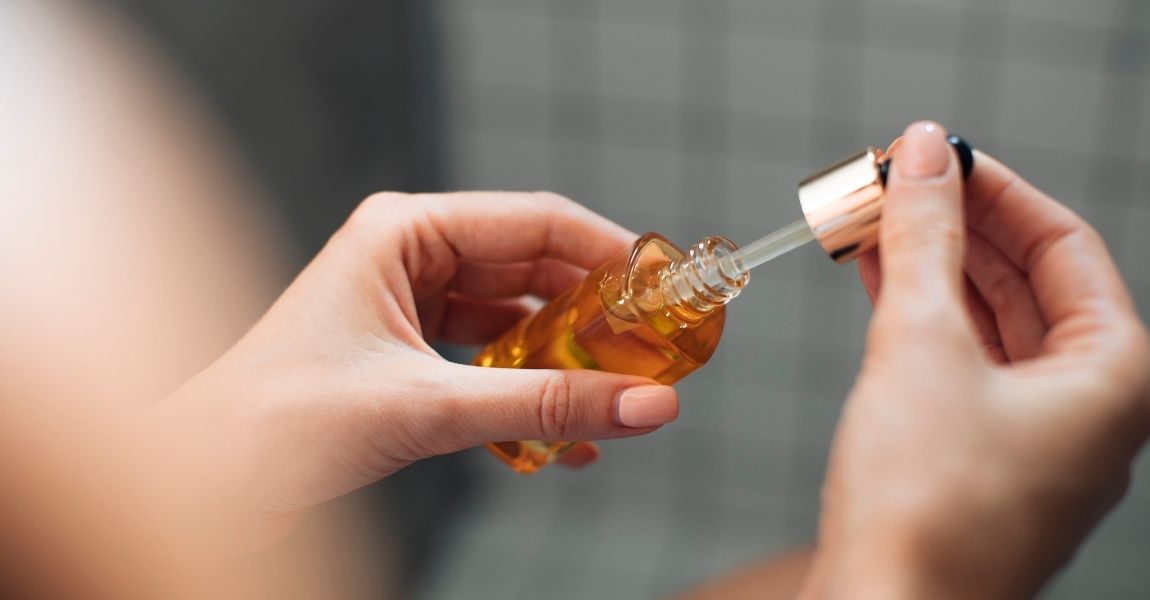 BEST FACE SERUM
To support us as we endeavour to age gracefully, serums are our new best friend. Containing a high concentration of active ingredients, a serum can target specific issues our skin may be prone to such as blemishes and fine wrinkles. With this product, it pays to be specific, as different ingredients target different issues.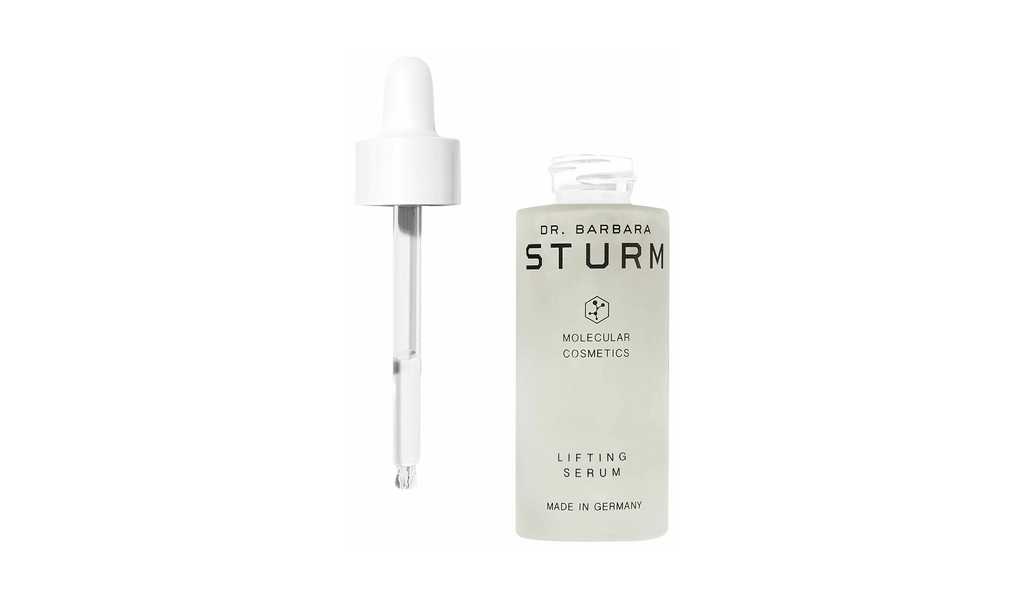 To combat signs of ageing, this blend of Hyaluronic Acid and Purslane, high in Omega-3 fatty acids, is a winning combination, stimulating your skin's elasticity while preventative properties support the long-term overall health of your skin.

An incredibly nourishing and restorative face oil, Active Botanical SerumTM contains 22 of the world's most nutrient-rich botanicals. Vintner's Daughter®'s Phyto Radiance Infusion is the heart of this multi-beneficial serum, a 21-day process that gently infuses the formula with the nutrients of whole plants over three weeks.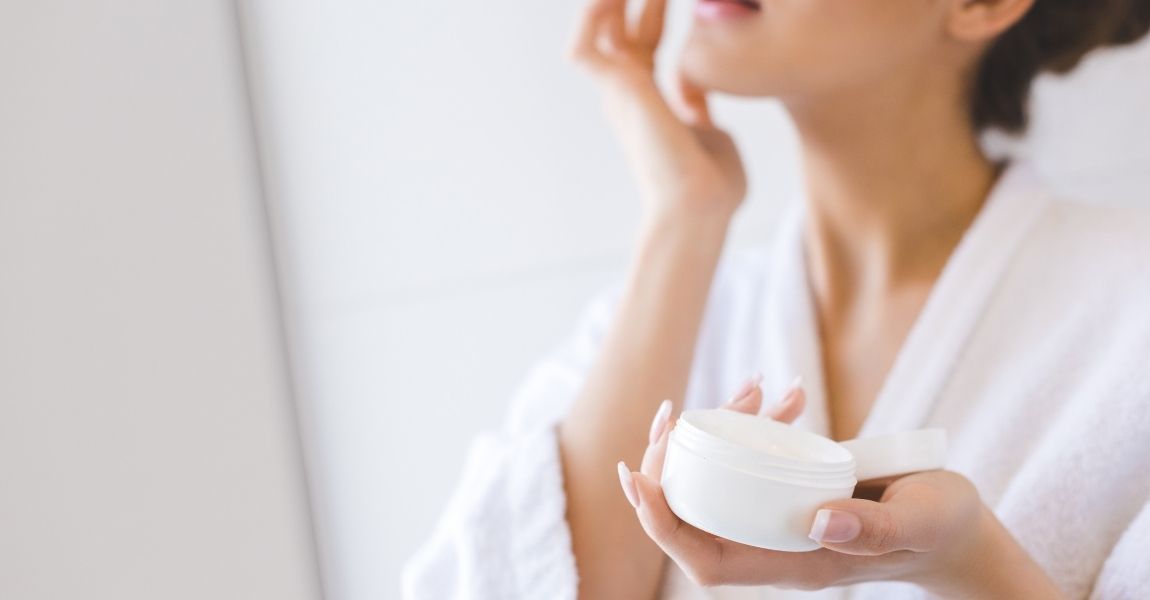 BEST FACE MOISTURISER
Along with proper cleansing, moisturizing your skin is a crucial step that should always hold a place in your facial routine. As we age, our skin gradually loses its natural ability to preserve moisture, all the while losing natural hydrators at the hands of daily exposure. When selecting the right moisturizer for yourself, it's important to consider that not only different skin types but also different seasons or climates call for varying degrees of hydration.

The Grown Alchemist Hydra-Repair Day Cream will leave your skin visibly hydrated. Using products such as rosehip seed oil and camellia oil, the combination of these ingredients to create a hyper-hydrating cream really is alchemy!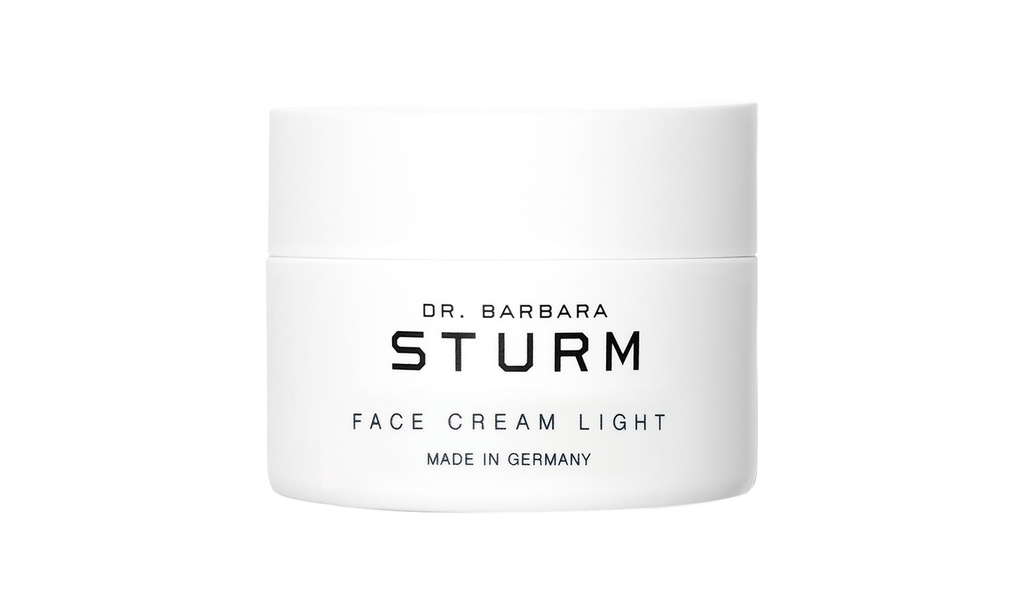 If you're one of the lucky ones in a warmer climate – or excitedly preparing for a balmy summer like the rest of us – this lightweight formula by Dr. Barbara Sturm should be the next introduction to your beauty product collection. Normal to oily skin types will be provided with the ultimate coverage without sacrificing any nourishment.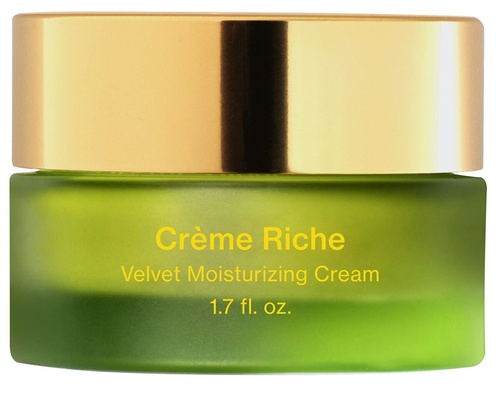 The Créme Riche from Tata Harper – whatever the term "works" implies, we'd say yes!
This super crème contains 16 different sources of hydration and 12 sources of anti-ageing ingredients, giving you a youthful, soft and plump appearance to your skin.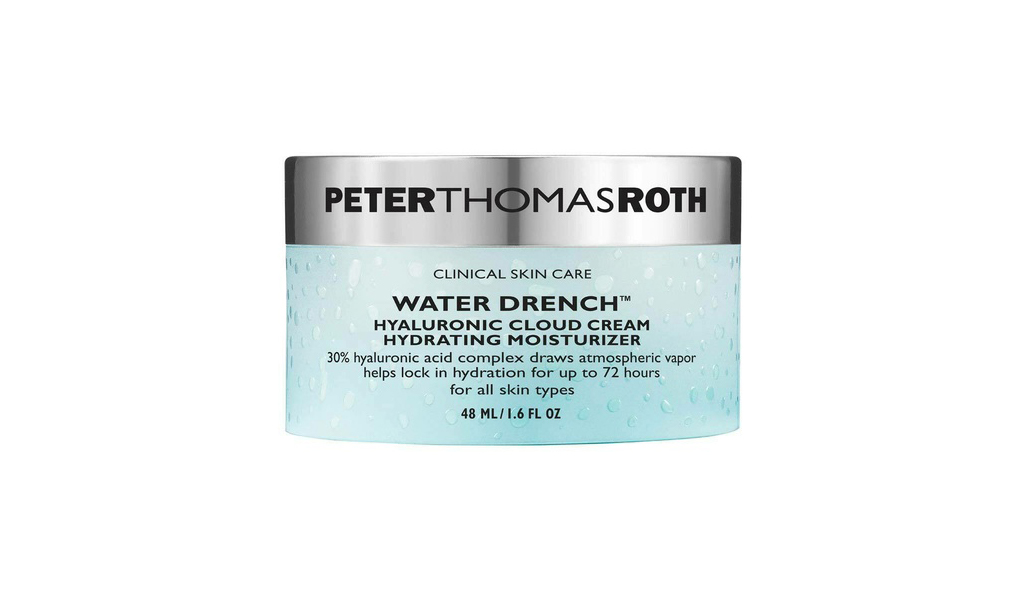 With a loyal following from his breakthrough formulas, Peter Thomas Roth is a mainstay in the world of skin care. For those after a moisturizer with a real punch of hydration, this 30% concentrated Hyaluronic Acid will go above and beyond. Resulting in a smooth and supple look, your skin will be thoroughly replenished.
BEST EYE CREAM USE
The delicate skin around your eyes is quick to dry out, leading to those pesky fine lines and wrinkles we'd be happy to do without. Both restorative and preventative, eye creams care for this fragile area of skin, but this step of your morning and night time skin care routine calls for especially tactful application. So as not to stretch the sensitive skin or overload it with too much moisture (resulting in puffiness), softly massage a pea-sized portion of product on your brow bone and about a half-inch below your lash line.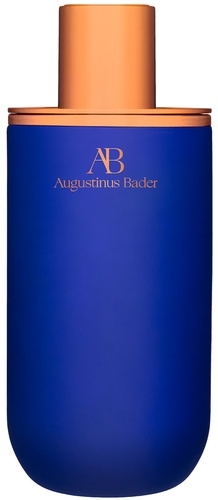 Intensely moisturizing, this lightweight formula is packed with potent peptides to reduce the appearance of fine lines, wrinkles, puffiness and dark circles around the eyes. TFC8® technology delivers essential nutrients to the skin and supports the body's innate renewal processes with its proprietary blend of amino acids, high-grade vitamins and synthesized molecules, along with the extraordinary combination of French Seaweed, Pennywort and Arjun Tree Extracts.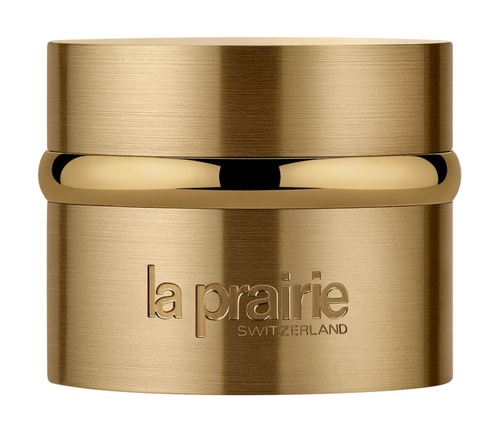 La Prairie captures the radiant glow of youth with Pure Gold Radiance Eye Cream, infused with the Pure Gold Diffusion System. The eye area is immediately more luminous, and deeply hydrated, and appears redefined over time.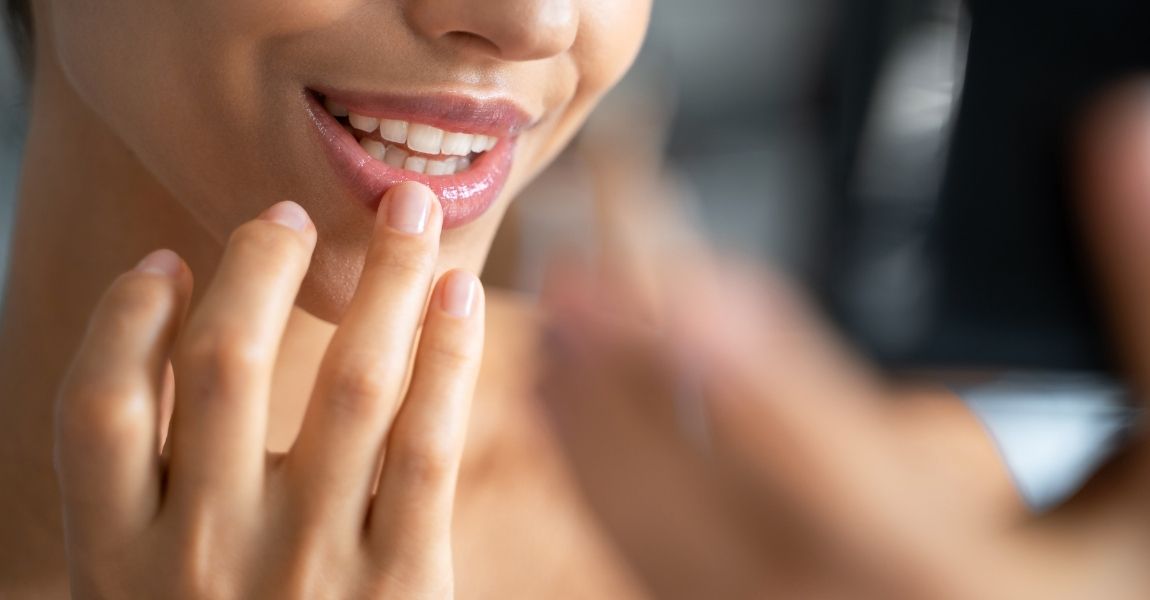 BEST LIP BALM

And now, for the cherry on top. Any skin care routine would be remiss to leave out lip balm as its rosy final touch. Whether harsh winter air or beaming summer rays, our lips are sensitive to the seasons.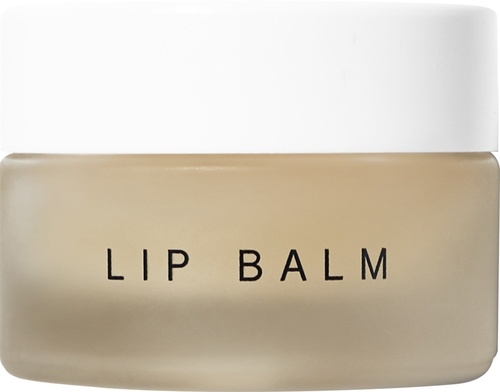 Colorless Lip Balm was specifically developed by Dr. Sturm to treat dry, cracked lips. Contains plant-based oils, butters, and waxes for super-nourishing skin. The rich nutrient content of Shea Butter, Avocado, Coconut Oil, Cacao Butter, Sun Flower Oil and Lanolin restores comfort and offers long-term moisture and protection from dehydration, leaving your lips supple and comfortable.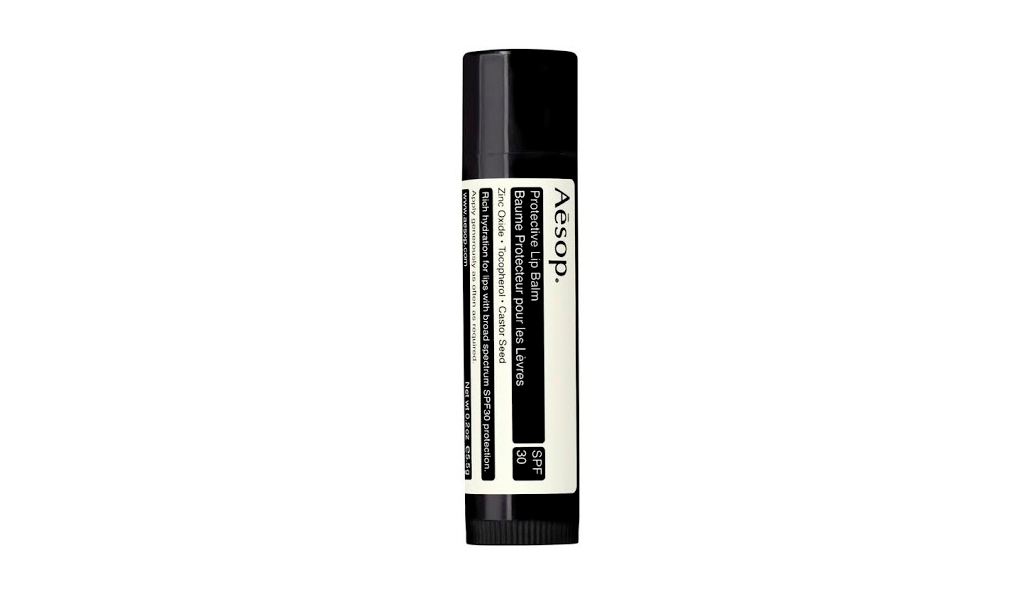 Whether it's bitingly cold or blisteringly hot, harsh weather conditions can leave you with sore, chapped lips. Aesop's hydrating balm is enriched with botanical oils to soften and hydrate, while UVA and UVB filters provide a shield from the sun's damaging rays. Carry it in your pocket for instant relief on the go.
---
WHAT IS A GOOD SKIN CARE ROUTINE?
When it comes to cultivating a facial skincare routine, we benefit from simplicity. Often, rituals lose their meaning, becoming a process of merely going through the motions that no longer contribute much to our lives. Equipped with the combination that best suits you, a skincare routine will no longer be a monotonous habit, but the most cherished practice of your day.
Read More: