The Absolute Must-Have Best Travel Accessories
Jet-setting around the world has never looked so stylish thanks to the best travel accessories for this season. From elegant holdalls to the must-have eye cream for that "unwanted baggage", travelling just got a lot more glamorous.
Travelling, whether it is for pleasure or for business, can be a tiring process. From the transfers to the packing, there is a lot of additional organization that goes into transferring your life to a different part of the world. We think we might have stumbled upon a collection of items that are about to change your travelling game.
We have scoured the stores and selected ten of the best travel accessories to help ease some of that travel organization's anguish. Which one will you choose?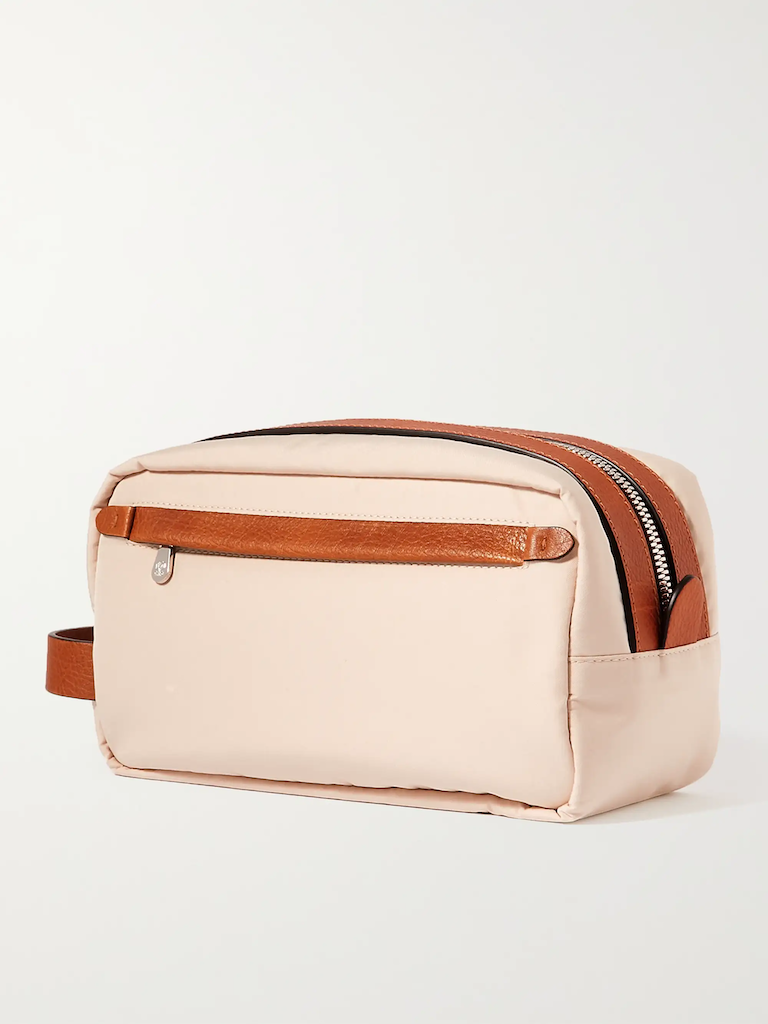 Staying fresh when travelling doesn't mean sacrificing your standards. In fact, the Brunello Cuccinelli Beige Leather-Trimmed Canvas Wash Bag ensures that you can still stay fresh and stylish when on the road. Big enough to hold all of your essential toiletries, this bag also has internal pockets to keep items secure and a handy leather side handle for easier transportation.
Shop now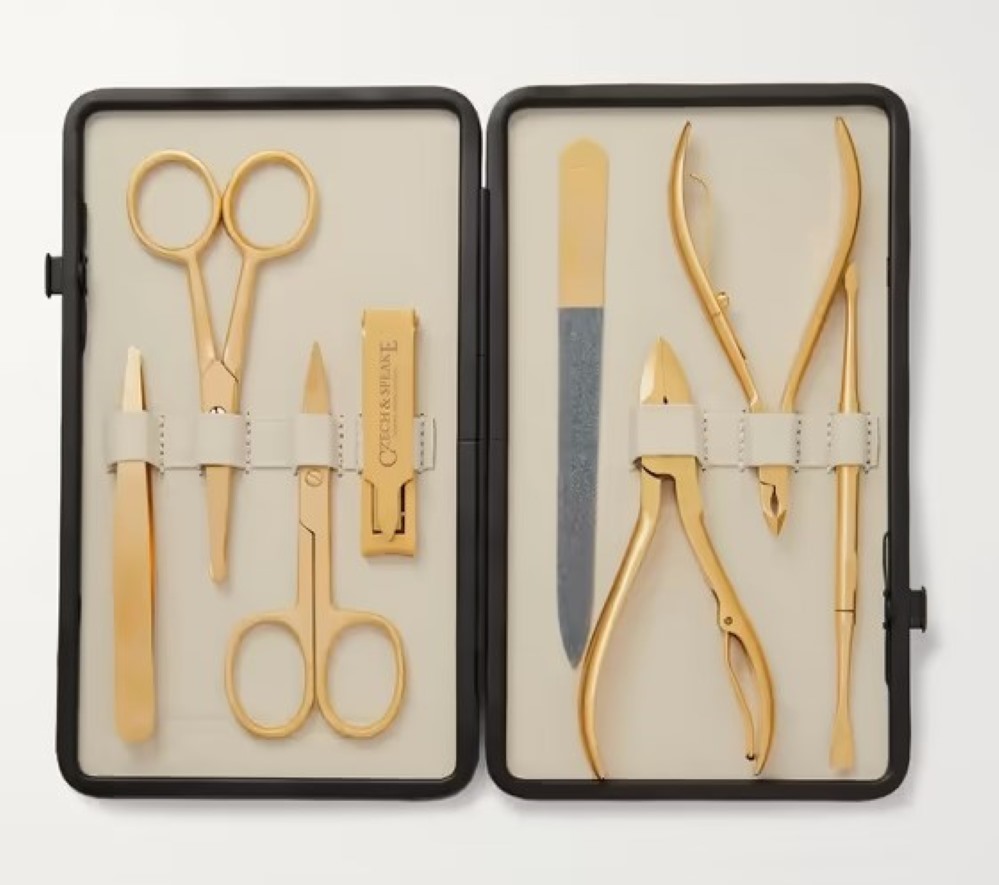 One of our favourite of the best travel accessories has to be the Czech & Speake Leather-Bound Manicure Set. Featuring eight different items within a soft leather case, this is the ideal travel accessory for anyone who likes to keep up their appearances. The items within include German-made nail scissors, clippers, and files. This is definitely one of the best travel accessories for the well-groomed gent.
Shop now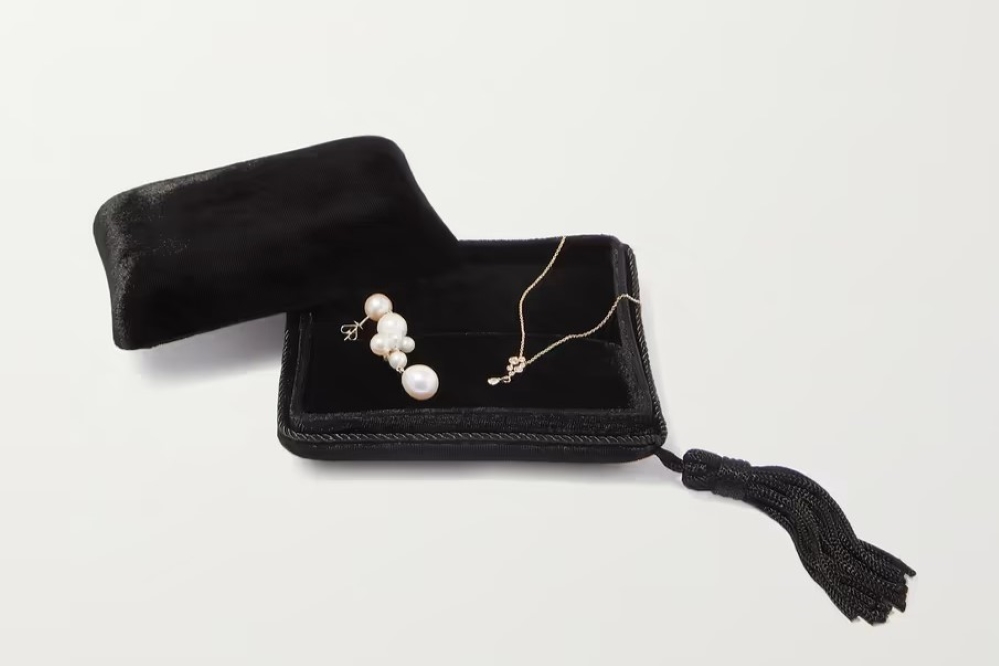 If you are travelling with jewellery, then keeping it safe and secure will be high on your agenda. The Sophie Bille Brahe Velvet Jewellery Box features a super soft velvet interior with contrasting satin lining. The interior pillow helps to secure any jewellery item to prevent scratches or tangles. It's a great way to keep your jewellery safe when travelling.
Shop now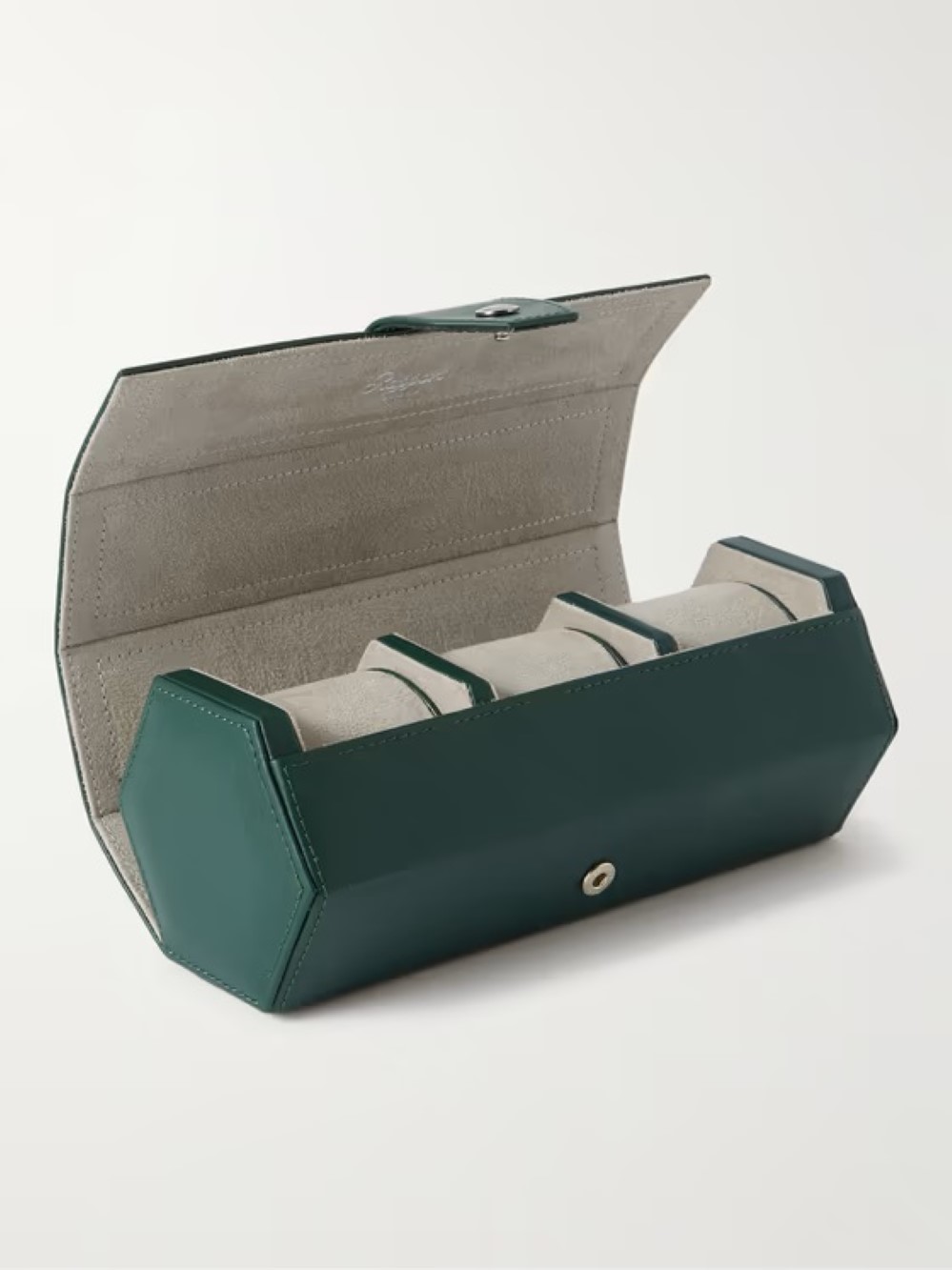 Using the same techniques that the label pioneered over a century ago, this 'Vantage' watch roll by Rapport London has been crafted in the UK from butter-soft leather. It's lined with suede to prevent any scratches and has space for three timepieces, making it a suitable option for the travelling collector.
Shop now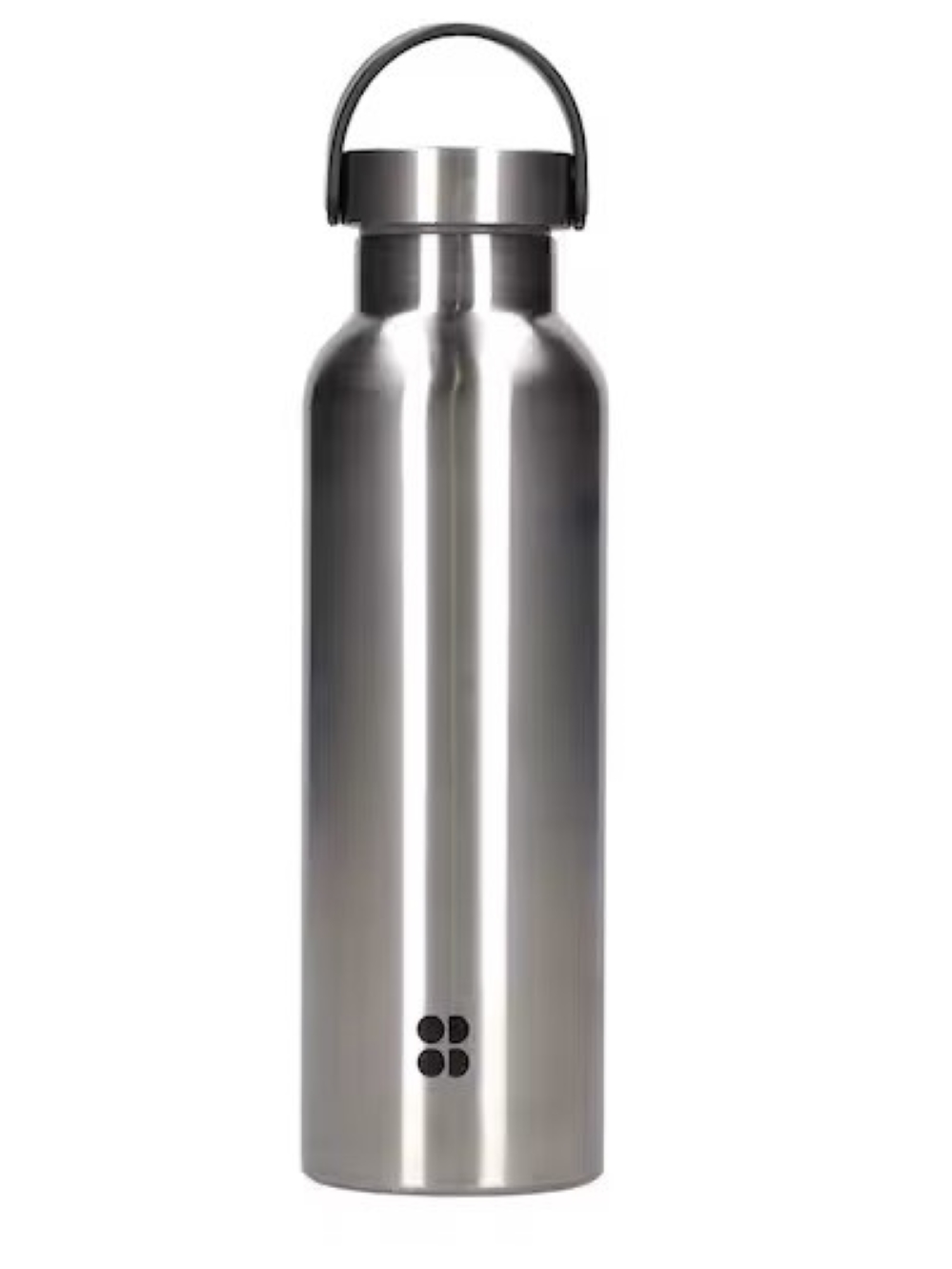 Want to take your favourite drink with you on your travels? Try the Keep it Chill Water Bottle. This bottle is made from stainless steel will keep a hot drink hot and cold drinks cold (although not at the same time). Not only is this bottle a great travel accessory, but it is also ideal for those wanting to reduce waste and single-use plastic when heading out to their local coffee shop.
Shop now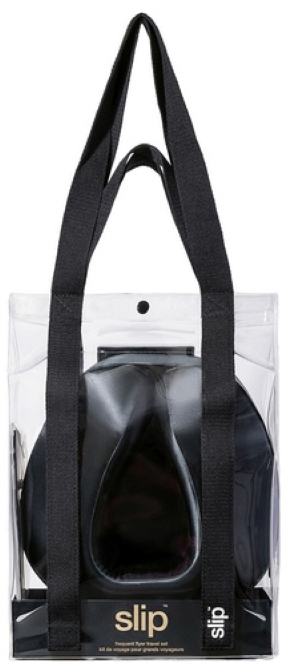 Made from the iconic slipsilk fabric, this neck pillow, sleep mask and eye mask combo will not only help lull you off to sleep but will leave no "visible traces" when you alight.
Shop now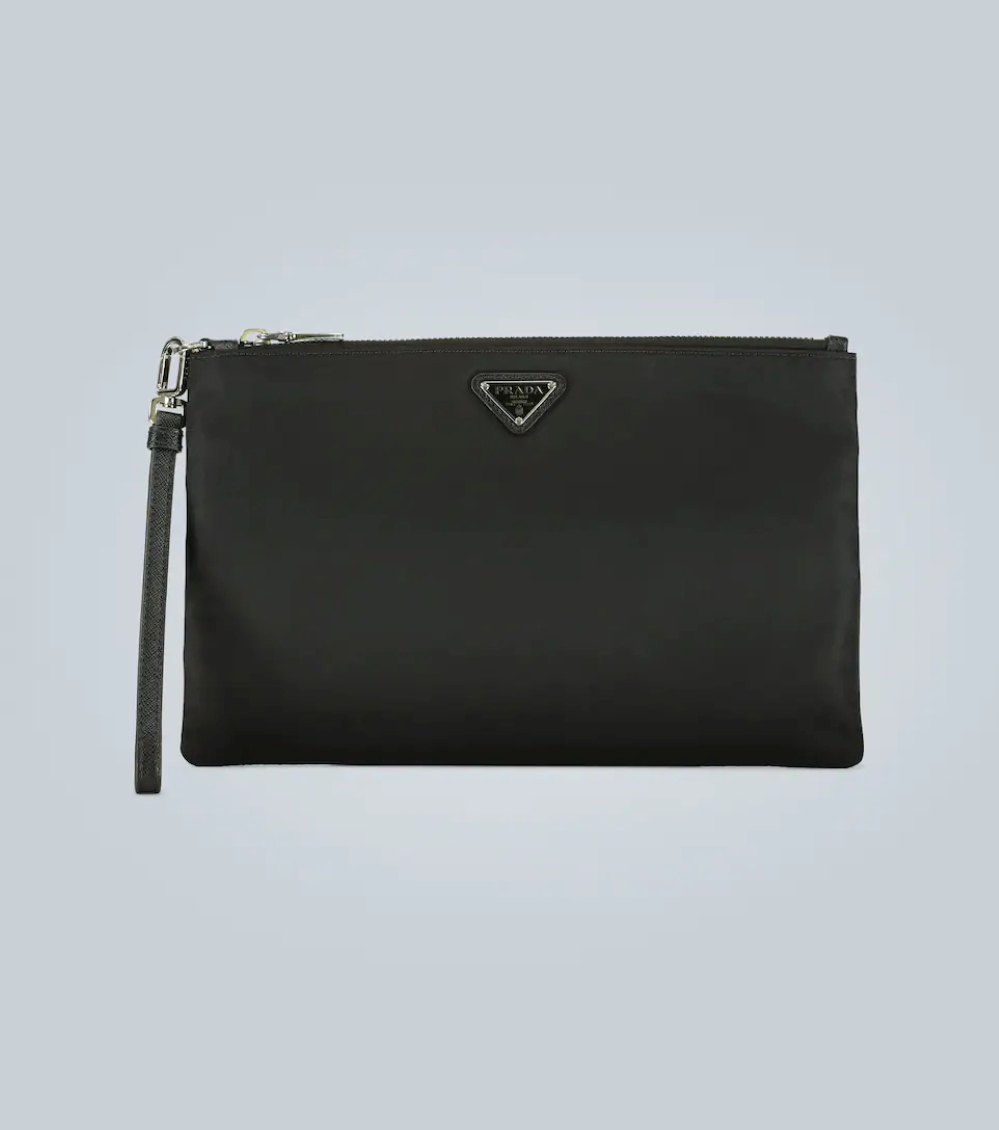 This simple yet smart holdall is the perfect size for carrying your essentials around the city. With a detachable strap and top zip fastening, it is as versatile as it is chic.
Shop now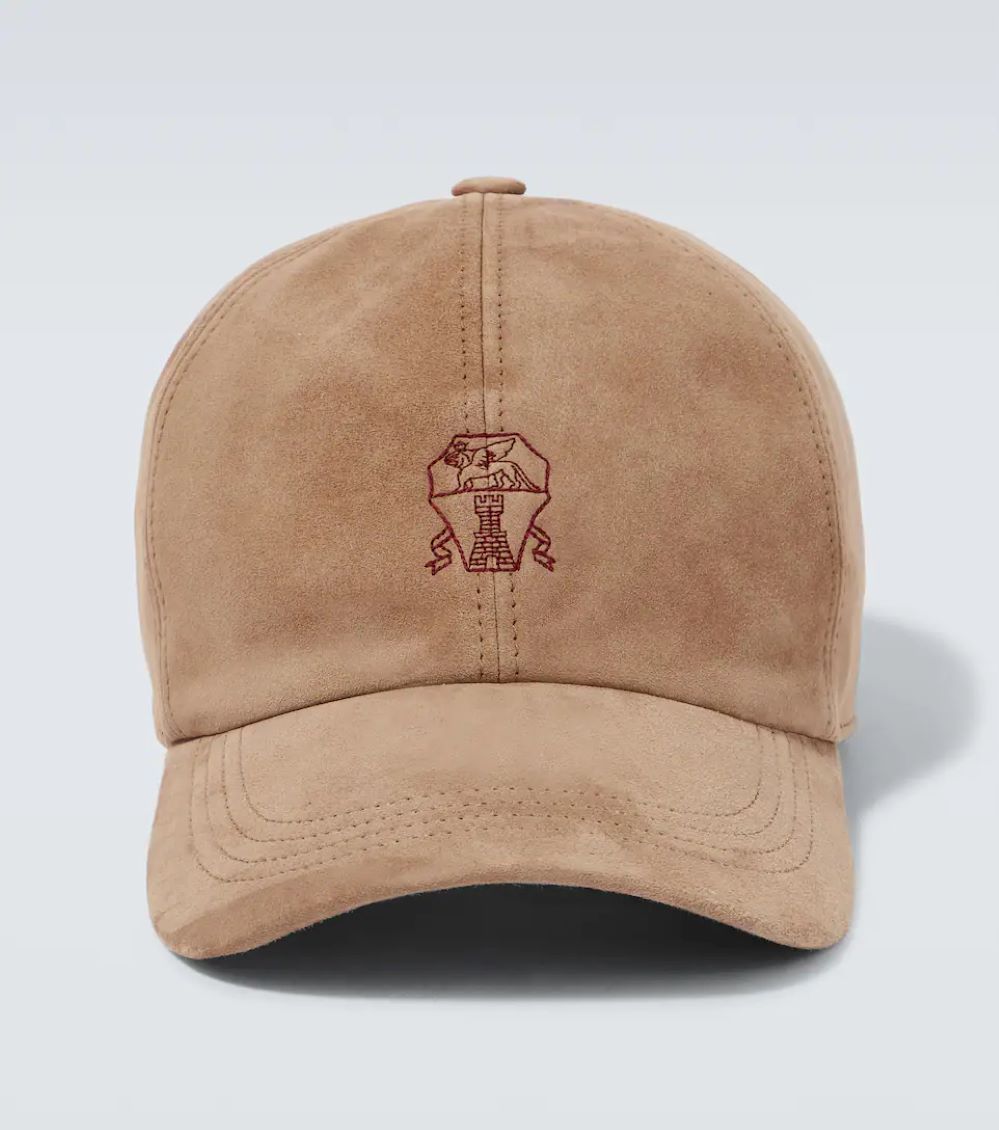 Made from suede in a gorgeous herringbone pattern, and features VELCRO® fastening at the back, this baseball cap screams city slicker.
Shop now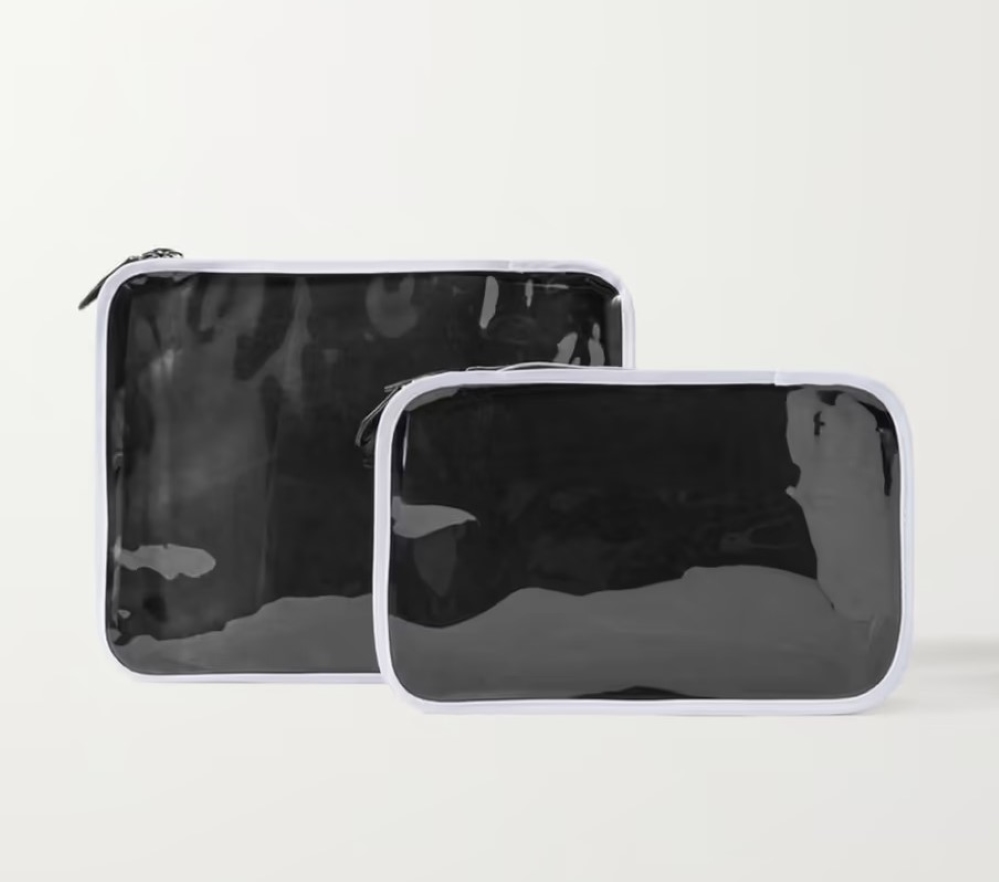 Long distances mean lots of outfit options and these packing cubes are an absolute must for keeping your luggage organised and your clothes protected. Available in 2 different sizes, they will certainly up your organisation game!
Shop now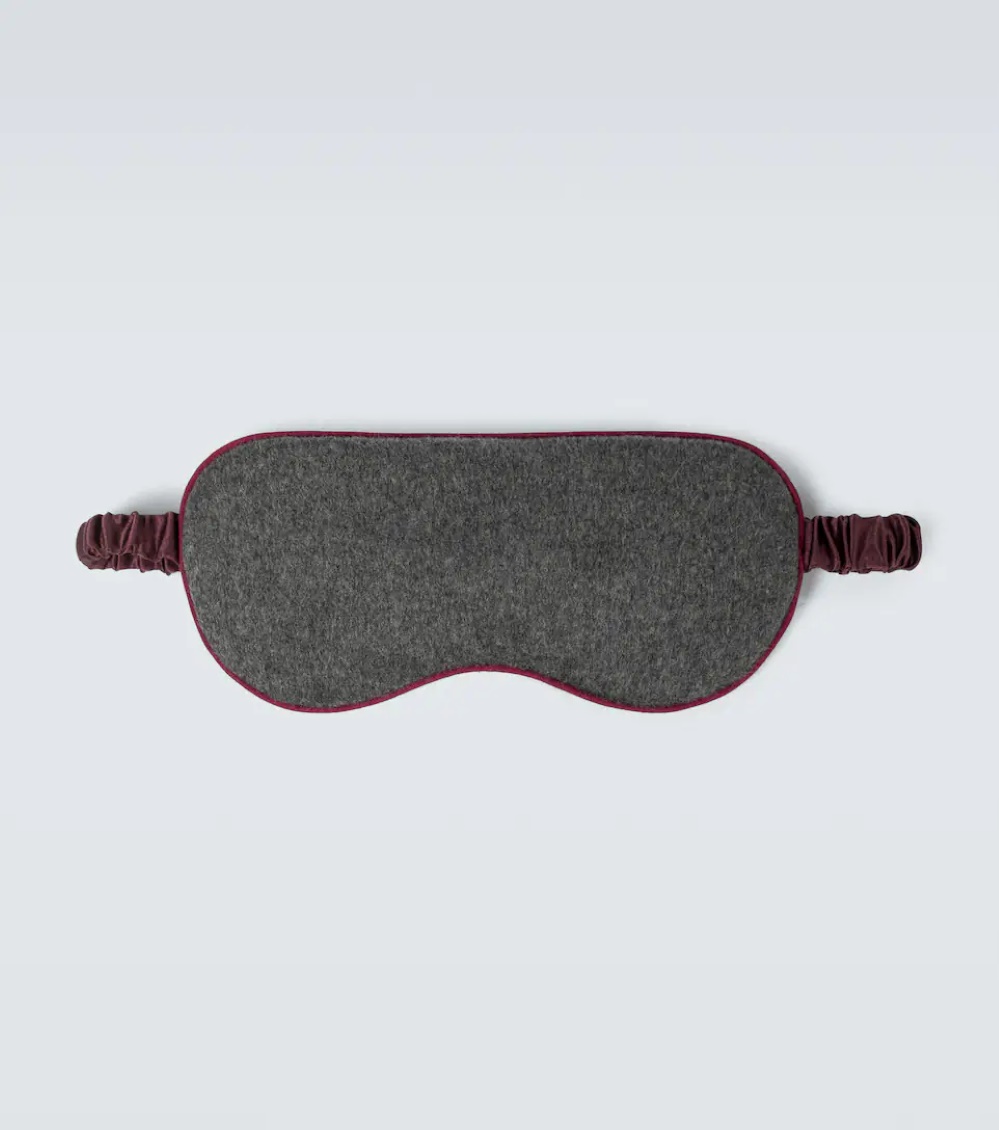 Get some shut eye on those long haul flights with this beautifully designed sleep mask. It is made from pure cashmere with a burgundy silk ribbon.
Shop now
The Tech-Savvy Best Travel Accessories
Want to stay in touch with the world while escaping it all? Try these tech-savvy best travel accessories.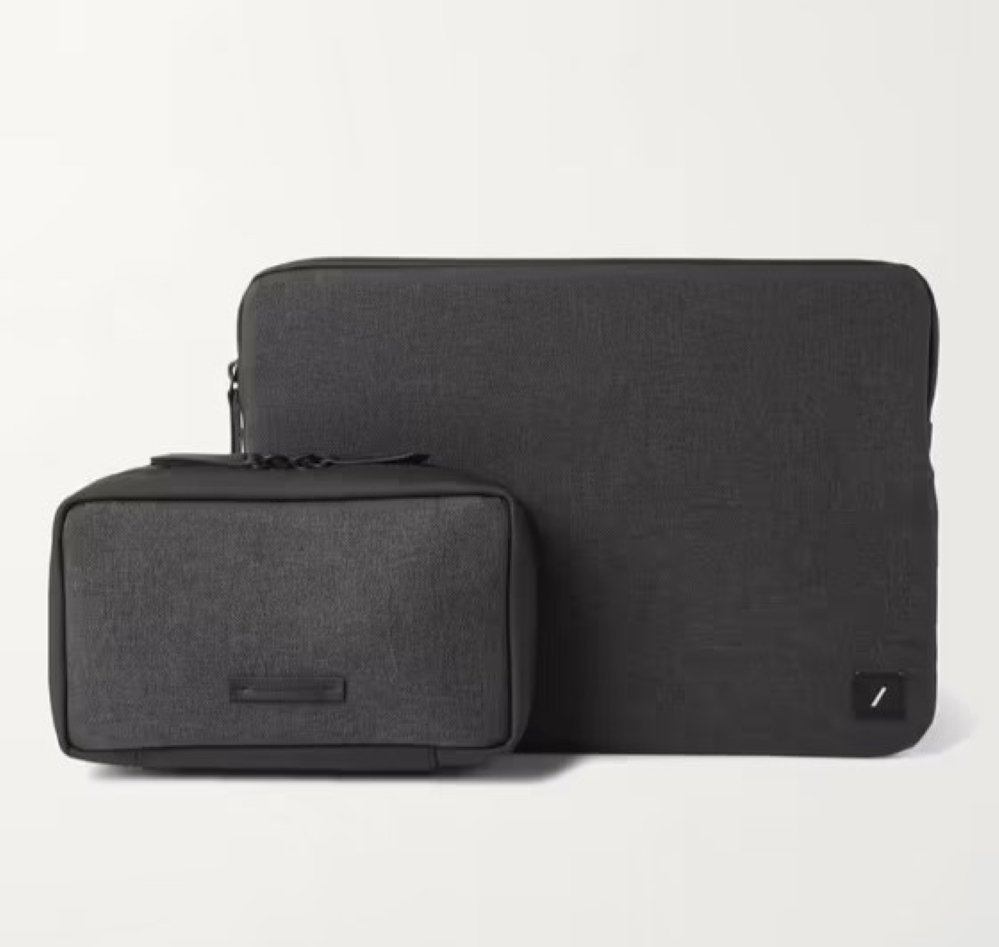 If you need to check in on your travels or are living the nomadic life, this Apple Pro User Bundle is the perfect solution to a portable workstation. Featuring cables, a Smart Hub PD for device charging and a travel case to keep everything organised, this bundle is a must for the savvy traveller.
Shop now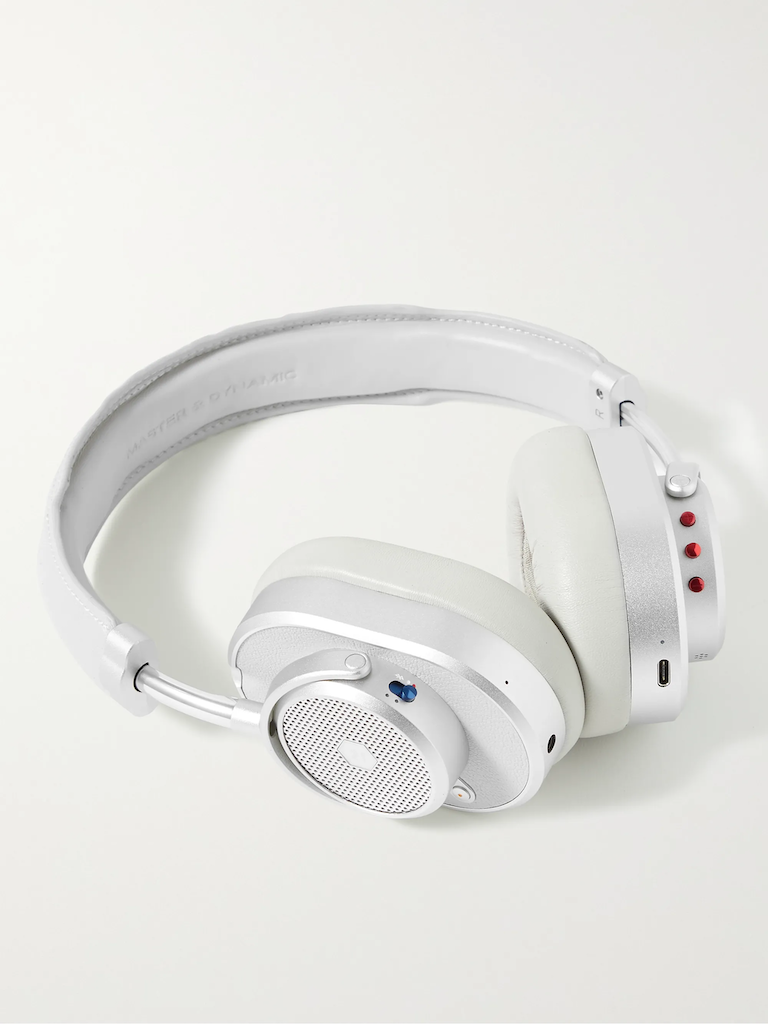 The Master & Dynamics MW65 Wireless Leather Over-Ear Headphones are one of the must-have best travel accessories, not just because they look fantastic, but because they are perfectly designed with air travel in mind. Being ultra-lightweight and having leather cushioning on each ear, they are light enough to put in your hand luggage and comfortable enough to wear for the entire flight. Better still, the battery lasts for 24 hours, so no matter where you are travelling, these headphones will continue to entertain you the entire time.
Shop now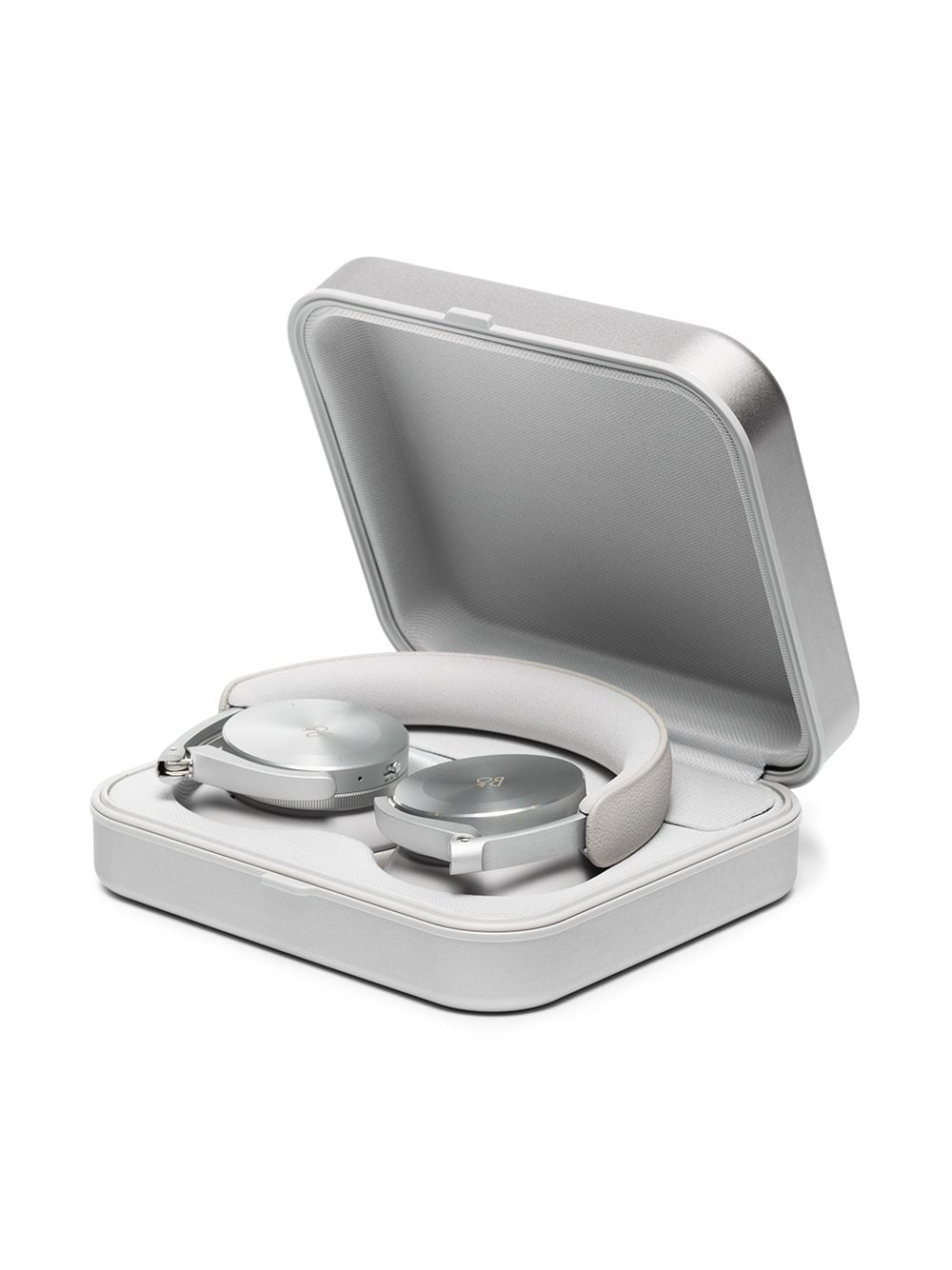 These headphones not only give you the crisp and clear sound that you expect from Bang and Olufsen but they also come in a handy travel case, perfect for jet setting across the globe.
Shop now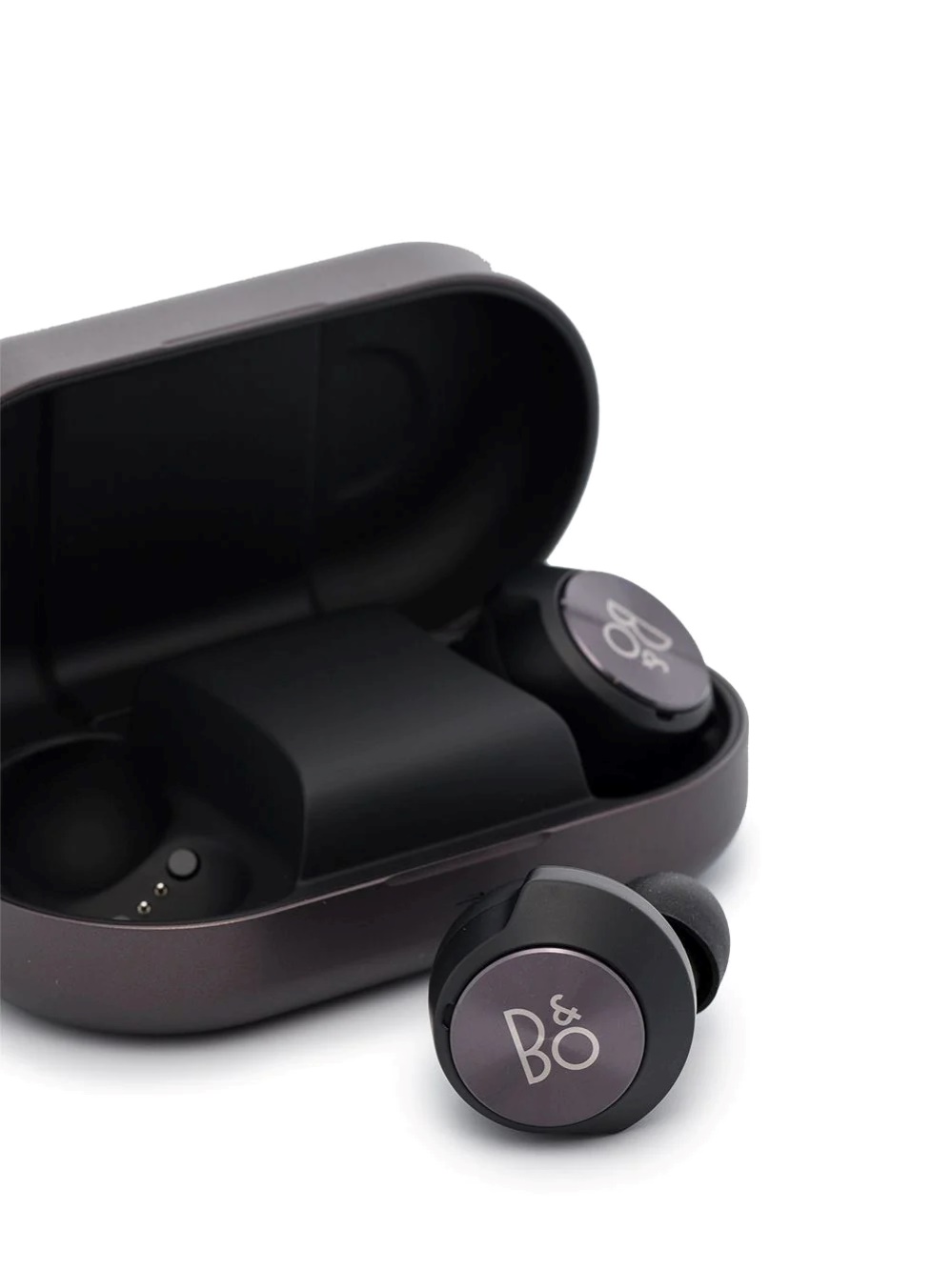 Not a fan of over the ear headphones? Looking for something more understated. Bang and Olufsen also have the EQ in-ear headphone range too. Fitting discretely in your ear, they even come with a charging case small enough to pop into your hand luggage.
Shop now
The Must Have Beauty Buys for Busy Travellers
Don't look jaded by the jet set lifestyle, try these beauty must haves and stay refreshed no matter which continent you are on.

This perfect hand sanitiser and hydrating serum is perfect for on the go hand care and is small enough to pop in your cosmetic bag.
Shop now

This hand balm not only moisturises your hands wonderfully but also smells amazing. It contains fragrant botanicals and emollients which act to both hydrate and rejuvenate your hands.
Shop now

For anyone who struggles with flying, this ginger therapy roll on is an absolute must. The ginger acts to ease nausea and stress. Just roll a bit on to your temples or your wrists throughout the journey.
Shop now
This 4 piece face care kit (cleanser, essence, oil and moisturiser) is small enough to take on your flight but powerful enough to rejuvenate you from a long flight, win win!
Shop now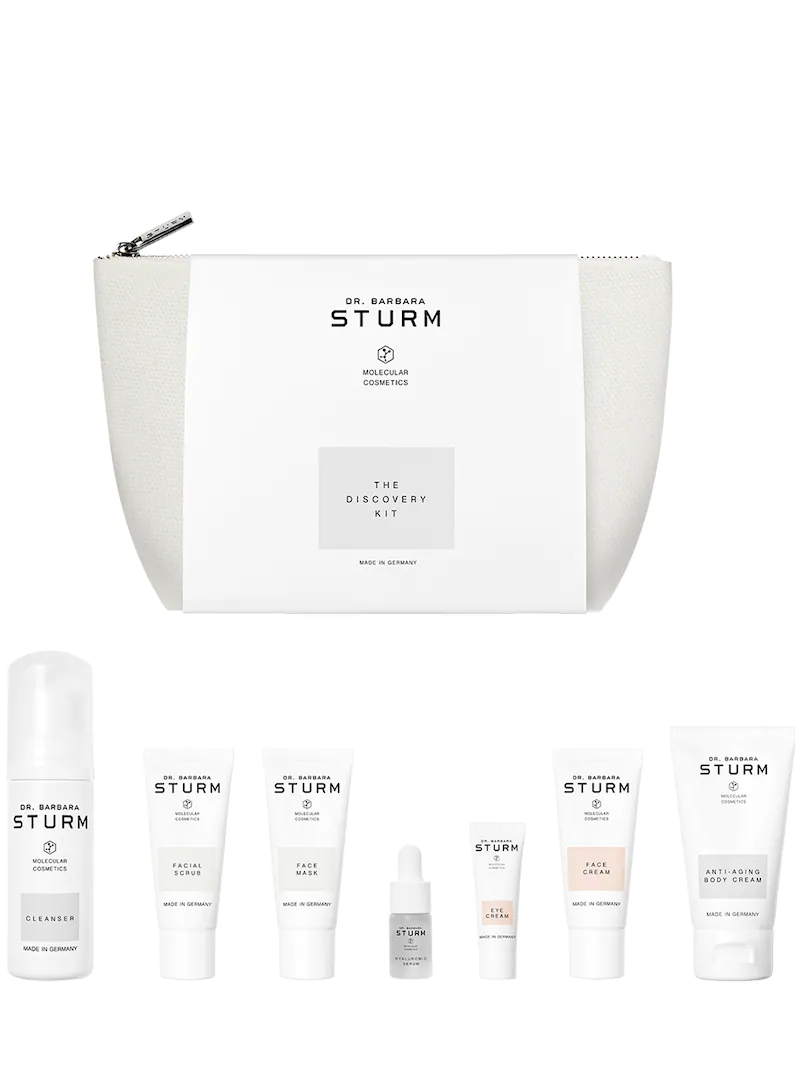 Another fantastic kit, the Dr. Barbara Sturm Kit holds seven essential toiletries needed to help combat the effects of flying on your skin. This is one of the little-known but most-needed best travel accessories we have on our list. The Kit contains a cleanser, anti-pollution drops, a face cream, and a serum and comes in a gorgeous wash bag.
Shop now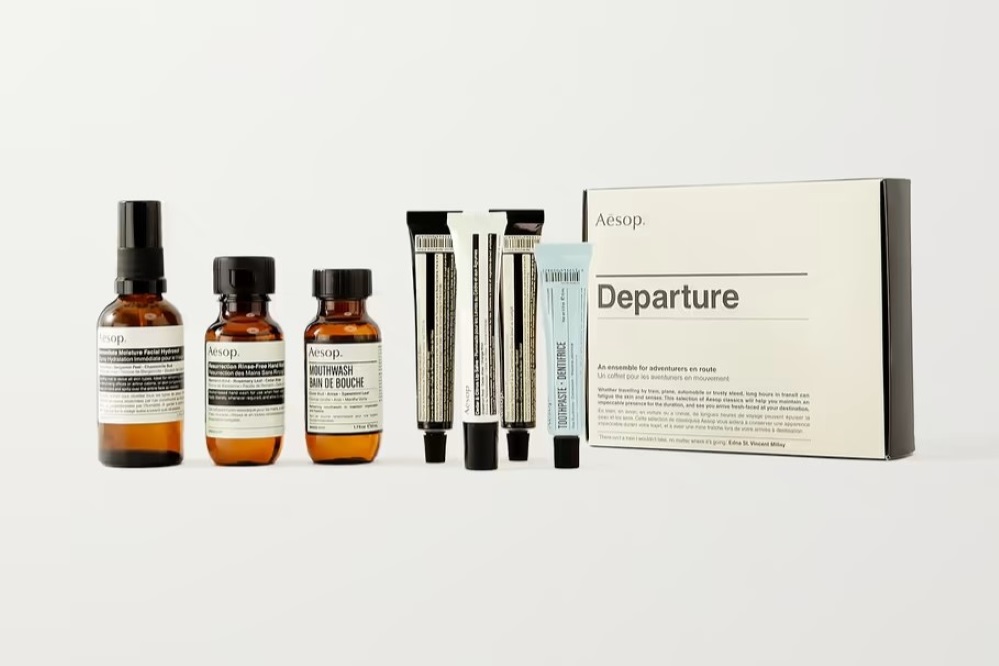 With the restrictions on travelling with fluids tightening, Aesop comes to the rescue with this set of travel-sized toiletries. The Aesop Departure kit consists of 4 miniature products. It is the perfect travel accessory for those wanting to freshen up after a long or overnight flight. Each product has a botanic ingredient that is designed to fight ailments often found when travelling.
Shop now
The Best Travel Accessories: Conclusion
Travelling doesn't have to be tiresome. Arm yourself with some of these best travel accessories and see how many different locations you can visit this year.
So, the next time you are planning a trip, think about which of these best travel accessories you'll need in your hand luggage. From the minute you pack to when you arrive home, there are travel accessories suited to every part of your journey.
If you enjoyed the article, be sure to check out our articles on the best SPF's and our favourite home spa products!