Our Choice of the Best Sunscreens for Body & Face
Choosing one of the best sunscreens for the body and face is a must. Why? Skin experts agree we should be wearing sunscreen every day. This is not a vanity issue. It's a healthy one: UV rays from the sun fall on our skin all year round and, over time, cause severe damage that can lead to skin cancer. Thankfully, SPF sunscreens offer the best UV protection, and plenty of new and lush ways can be used.
Nowadays, there are plenty of sunscreen brands and different types of SPFs for all occasions. We rounded up the best sunscreens for body and face and the best products for after-sun care. We also present you with two brands for particular use (like lip balms).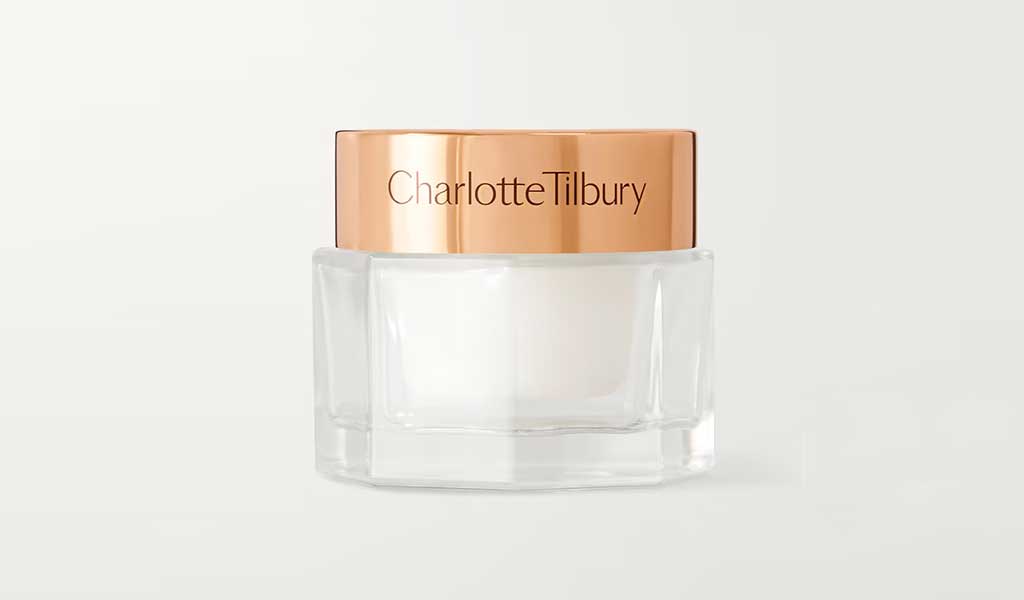 Charlotte Tilbury's flagship product originated more than two decades ago as a truly backstage miracle at fashion shows, being able to transform the look of dull, stressed and tired models to an instantly rehydrated, fresh appearance. Charlotte and her own, self-mixed 'magic moisturizer' became a successful secret weapon for models and staple at fashion shows. This is probably the most renowned product in our list of the best SPF sunscreens.
Twenty years and a much-improved formula later (by adding a new ingredient: Bio-Nymph Peptide Complex), Charlotte Tilbury Refillable Charlotte's Magic Cream Moisturizer is the best solution for improving hydration and elasticity and reducing the appearance of wrinkles on your skin. Its Camellia and Rosehip oil provide youthfulness to your skin.
The beautiful refillable signature glass jar will also be a fantastic eye-catcher on your vanity.
Shop now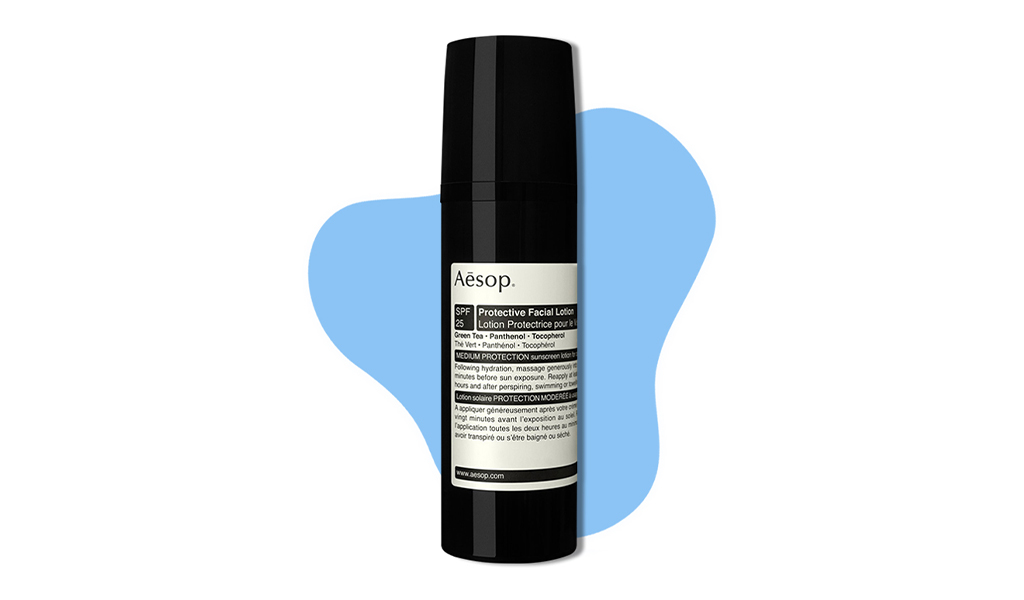 A more lightweight option, this lotion uses green tea, panthenol and tocopherol to offer fast-absorbing protection. It leaves the skin feeling moisturized and protected, while that typical (often unpleasant) smell of SPF is replaced by an alluring herby scent. It's suited to most skin types, and for those skin colours that need a slightly lower level of SPF coverage. It is one of the best sunscreens for body and face.
Shop now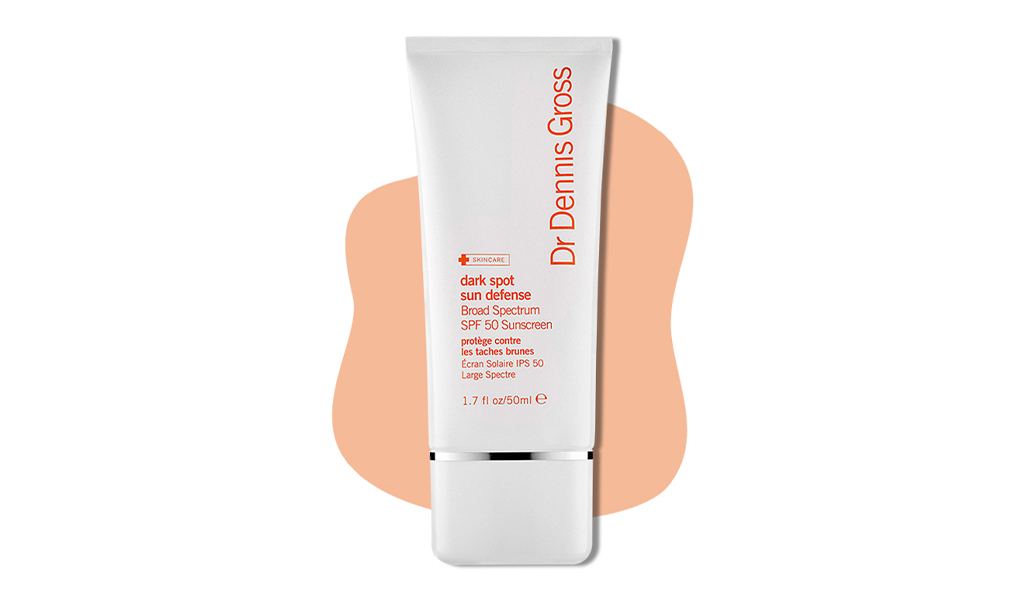 Including vitamins C, E, and melatonin, this product protects from the sun and helps minimize and prevent the appearance of hyperpigmentation, fine lines and wrinkles. This formula will combat direct damage from UV rays and toxins on a day-to-day basis, while its combination of antioxidants fights the cumulative damage caused by free radicals. Apply it as the final step in your morning skincare routine. Best sunscreen for the face and one of the best sunscreen spf 50.
Shop now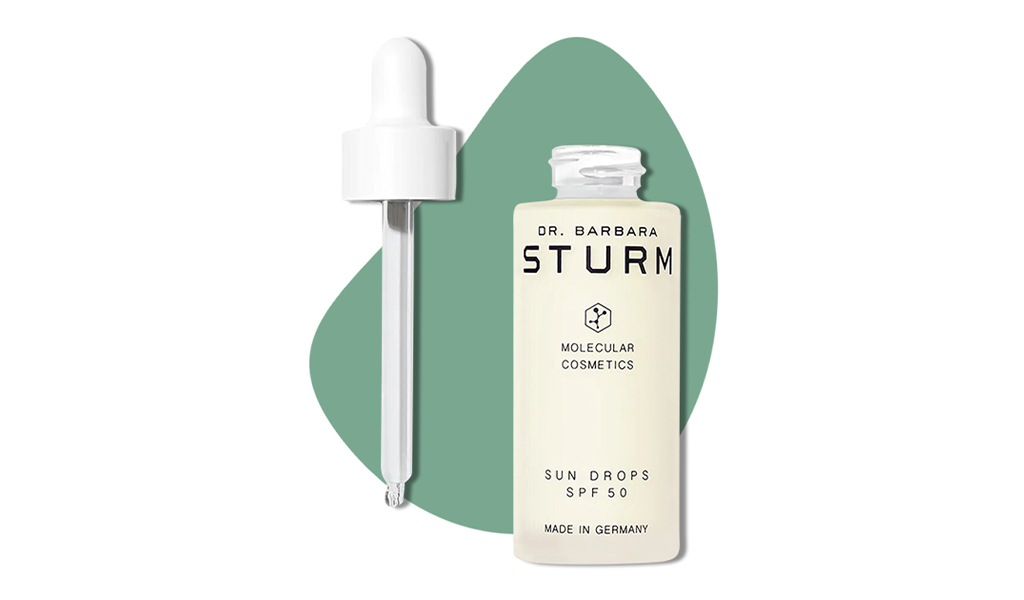 This serum can be added to your moisturizer or applied individually. A chemical SPF with casein extract, vitamin E, hyaluronic acid and beta-glucan that protects and regenerates skin, this smooth and lightweight solution works wonderfully on sensitive skin. For days with prolonged sun exposure, be sure to reapply regularly. Best sunscreen, SPF 50 and the best sunscreen for everyday use.
Shop now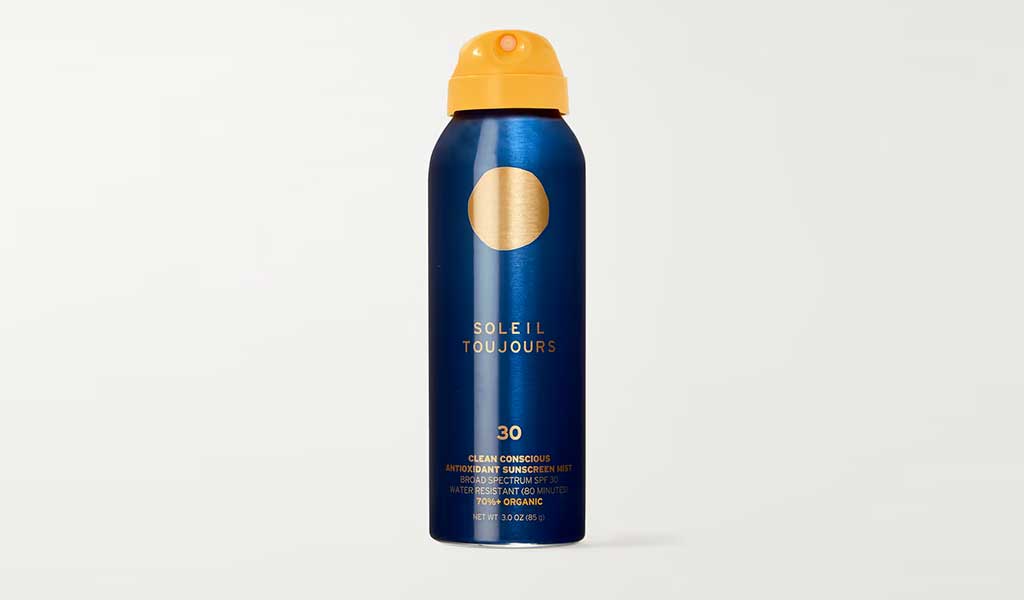 The 70% organic Soleil Toujours Clean Conscious Antioxidant Sunscreen Mist SPF 30 formula that is free from harmful chemicals is not only perfectly safe for your skin, but also for the environment and coral reefs (guaranteed free from Oxybenzone and Octinoxate. Which makes it the only organic clear sunscreen formula that achieves that). It has broad-spectrum SPF 30 protection that shields you from UVA and UVB rays. The formula is water-resistant for 80 minutes.
The Soleil Toujours Clean Conscious Antioxidant Sunscreen Mist formula's primary ingredient is EcoSunComplex®. This is a Soleil Toujours trademark mixture of red algae, vitamin C ester, vitamin E and bisabolol. It's known for reducing UV-induced skin damage, boosting SPF, increasing skin smoothness and preventing loss of firmness.
Its special ingredient is a green tea (Camellia Sinensis) leaf extract, which protects against oxidative stress efficiently. In our opinion the best sunscreen for body!
Shop now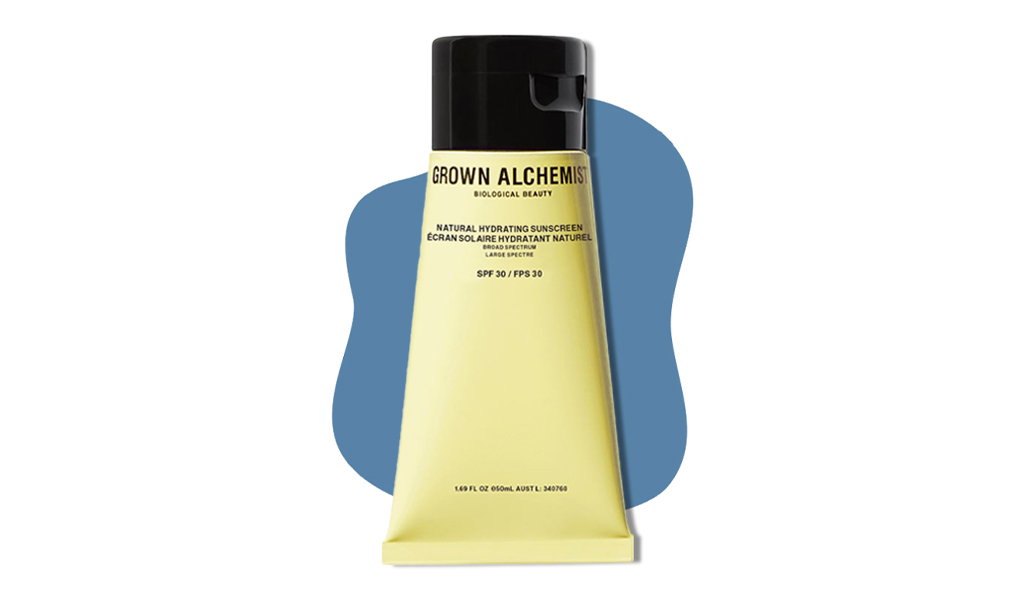 A good one for those who prefer all-natural ingredients, this sunscreen has a lightweight vegan formulation with natural Zinc Oxide minerals to block broad-spectrum UVs completely. Its soothing rosehip oil will eliminate imperfections for soft and supple skin, while a mixture of hyaluronan molecules provides deep hydration beneath the skin surface.
Shop now
A sheer physical sunscreen that delivers broad-spectrum UVA/UVB protection and helps aid in the prevention of free radicals and oxidative damage.
This tinted daily sunscreen is loaded with potent antioxidants, like astaxanthin, grape juice, and sunflower shoot extract, to minimize the appearance of photoaging for a more youthful-looking complexion. Infused with raspberry seed and marula oils, Umbra Tinte™ delivers essential moisture and helps minimize the look of fine lines and wrinkles for skin that appears healthy and preserved.
This unique formulation is ideal for daily use without any residue or greasiness and has a universally flattering tint for all skin tones. Umbra Tinte™ is suitable for all skin, including the most sensitive.
Shop now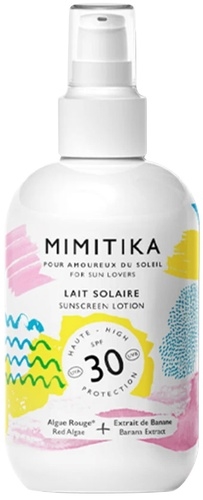 Easy to apply, not greasy, no white marks and with a broad-spectrum protection. The moisturizing formula leaves the skin hydrated, smooth and soft. It also contains a natural ingredient that helps to get a healthy tan faster. The formula contains algae that stimulates natural melanin production to boost your skin's natural defence against sun damage. It helps skin natural protection while developing a faster and longer-lasting tan. The formula is water-resistant, hydrating and enriched with Vitamin E, a powerful antioxidant that protects your skin against free radicals.
Shop now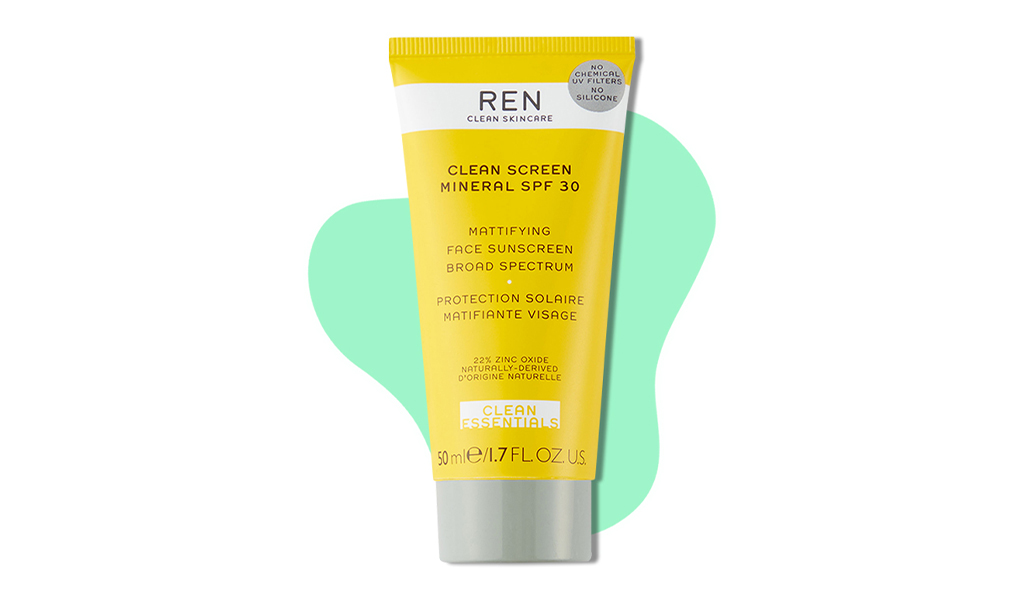 This is another all-natural, vegan option from Ren Clean Skincare, which offers broad-spectrum UVA/B ray protection, blue light protection, and a silicone-free formulation. The brand put six years of research into finding the most effective and environmentally friendly SPF, and it certainly shows. This no-shine, mattifying formula will make you and the planet happy.
Shop now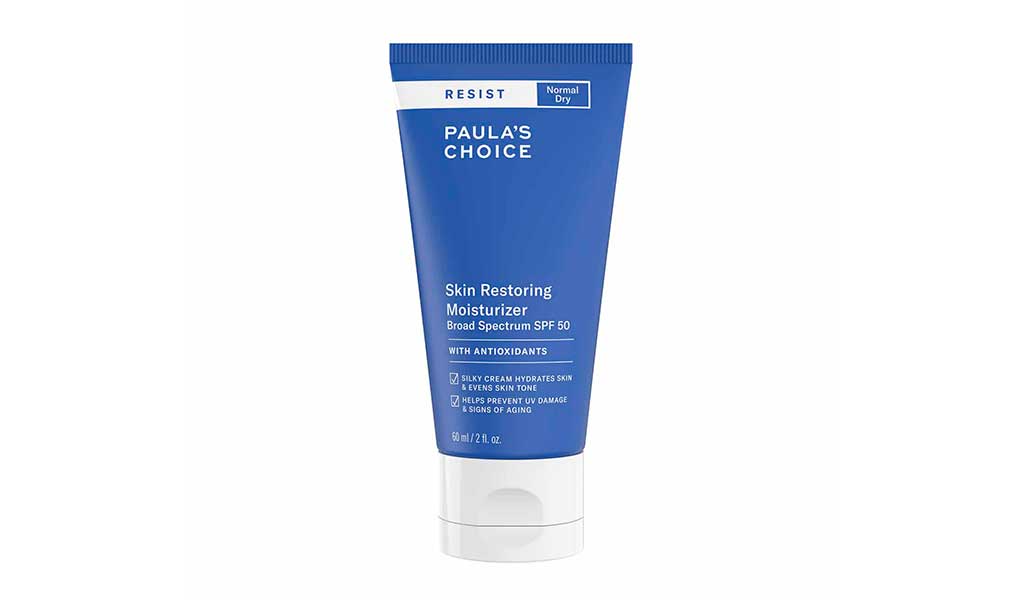 This impeccable moisturizer for dry skin comes with SPF 50. This way, Paula's Choice Resist Skin Restoring Moisturizer SPF 50 protects you from sun damage and ageing skin. Its carefully chosen anti-aging formula boasts tone-improving ingredients like:
– liquorice, a medicinal root that contains glabridin, a powerful UV-fighting ingredient
– niacinamide, a B3 vitamin variety, improves the skin's defences against dehydration.
– shea butter, which has a high concentration of fatty acids, a perfect cosmetic ingredient for softening skin.
With Paula's Choice Resist Skin Restoring Moisturizer SPF 50 you will achieve more luminous and younger skin.
Shop now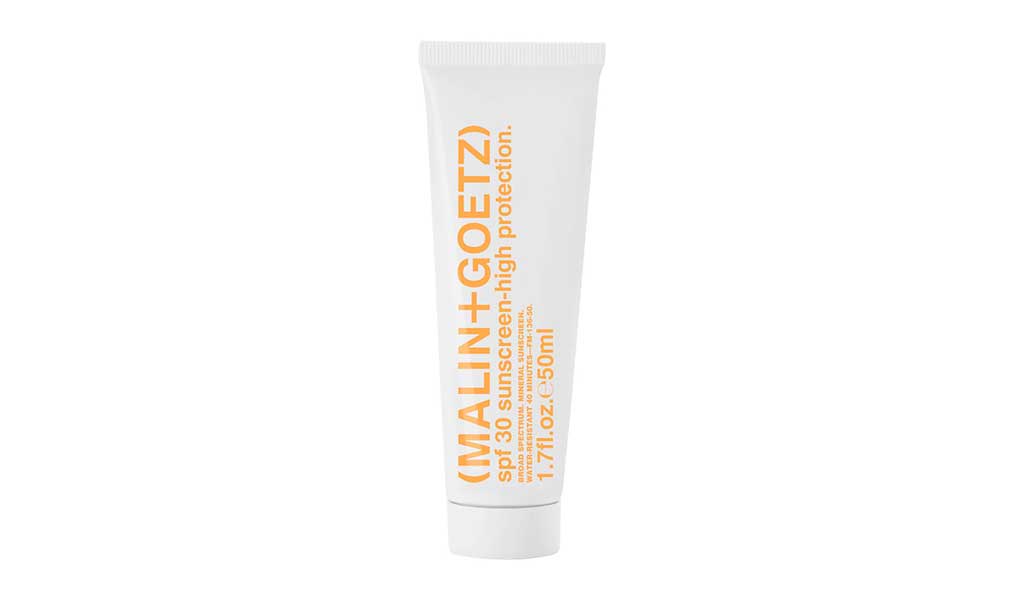 Malin + Goetz's SPF 30 sunscreen is great for all skin types, but especially sensitive skin will love the water-resistant cream. By using a broad-spectrum mineral-rich and residue-free formula, it's able to protect you not only from harmful UVA and UVB rays but also from environmental aggressors by providing a physical block on your skin that works great under makeup.
Malin+Goetz's formulas are known for their many benefits, with ingredients that help to brighten and replenish your skin while protecting it against all urban skin stressors. The best face sunscreen for sensitive skin on our list.
Shop now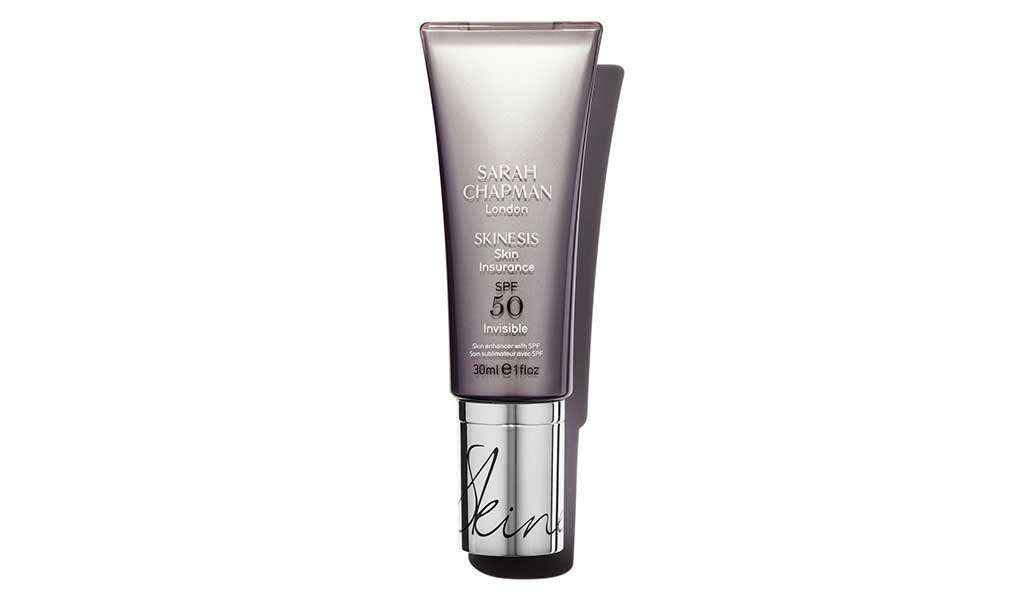 This pioneering next-generation formula is ideal for all skin tones. Thanks to its transparent appearance it can be used beneath makeup. It boasts the trademark Sarah Chapman DNA-repair technology (multivitamin and bioactive complexes are being combined to mimic vital vitamin D and essential skin minerals) and skin-enhancing optical diffusers (optical blurring technology and light-scattering powders to subtly reduce the appearance of imperfections), providing advanced protection from thermal, infrared, and UV.
This SPF is proven to restore the natural and healthy look and glow of your skin and boost radiance. It also reduces uneven pigmentation. The formula is fragranced with a subtle hint of rose, hyacinth, and jasmine essential oils. Without a doubt, the best sunscreen for face on our list.
Shop now
After-Sun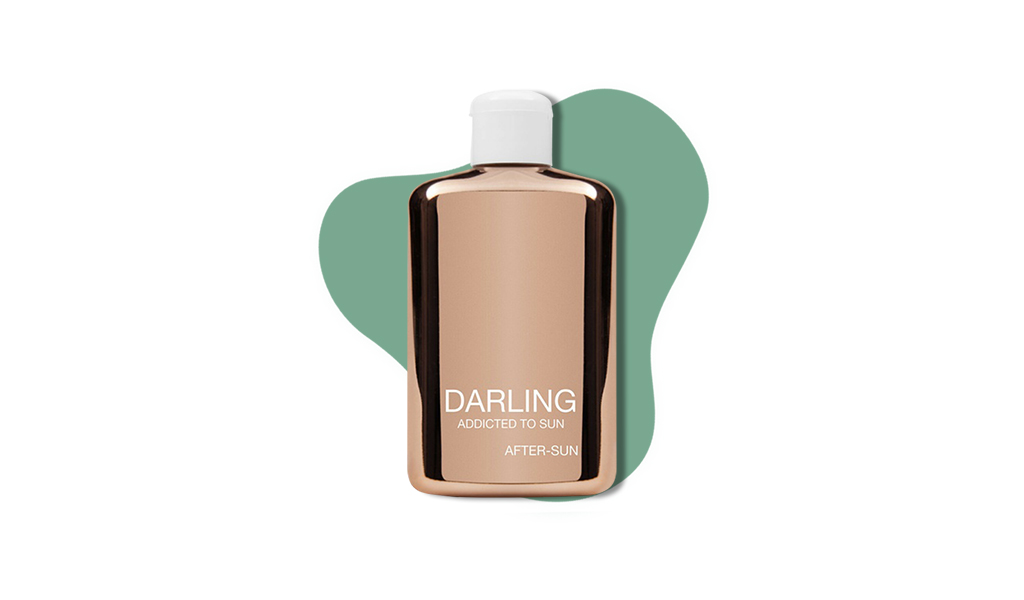 The wonderfully named Darling soothes and softens your skin with their after-sun lotion, which includes active ingredients of chamomile, mallow, lemon balm, menthol, equisetum, and vitamin E.  Its marvellous fragrance is a trademark of the brand. It is produced during an ancient local tradition in Polynesia where coconut oil is blended with Tiaré flowers. This is a perfect product for those sultry summer days.
Shop now

Organically formulated to restore balance and breathe life into tired and thirsty skin. Ultra fine, continuous mist nourishes on contact with botanical ingredients that protect and rejuvenate throughout the day. Can be used to neutralize perspiration and remove chlorine. Spray onto bare face or directly over makeup for an instant refresh.
Shop now
BONUS: Recommended SPF Lip Balms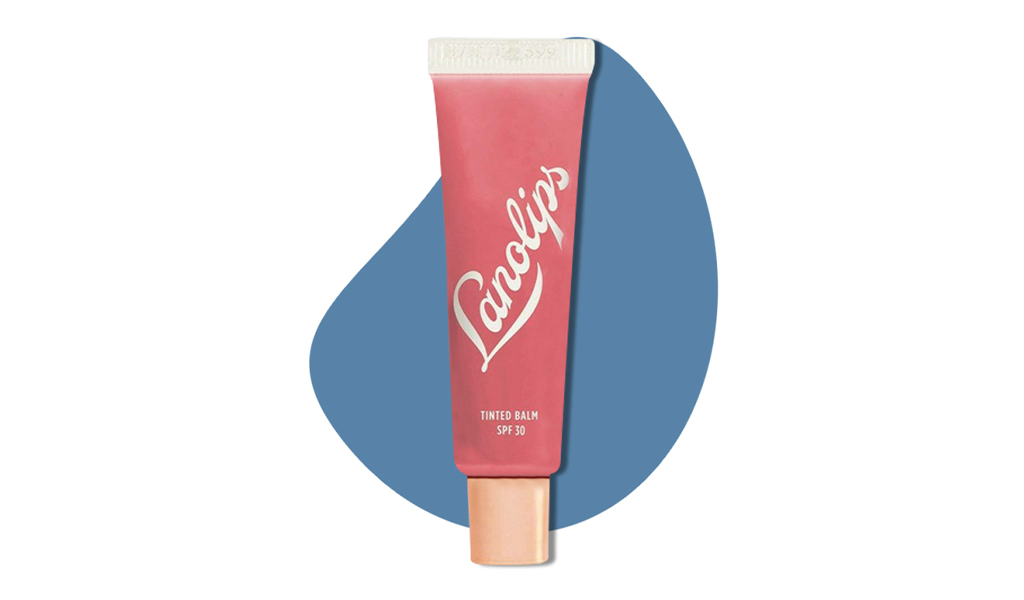 If you want a bit of colour with your protection, LANO's Lanolips Tinted Balm SPF is the perfect fit. Rich in their proprietary 'Ultra-Medical Grade' lanolin out of Australia and New Zealand, combined with a chemical-mineral SPF blend, this balm will lock your lips with moisture and boost your natural lip colour with its sheer tint. The balm is available in four different shades.
Shop now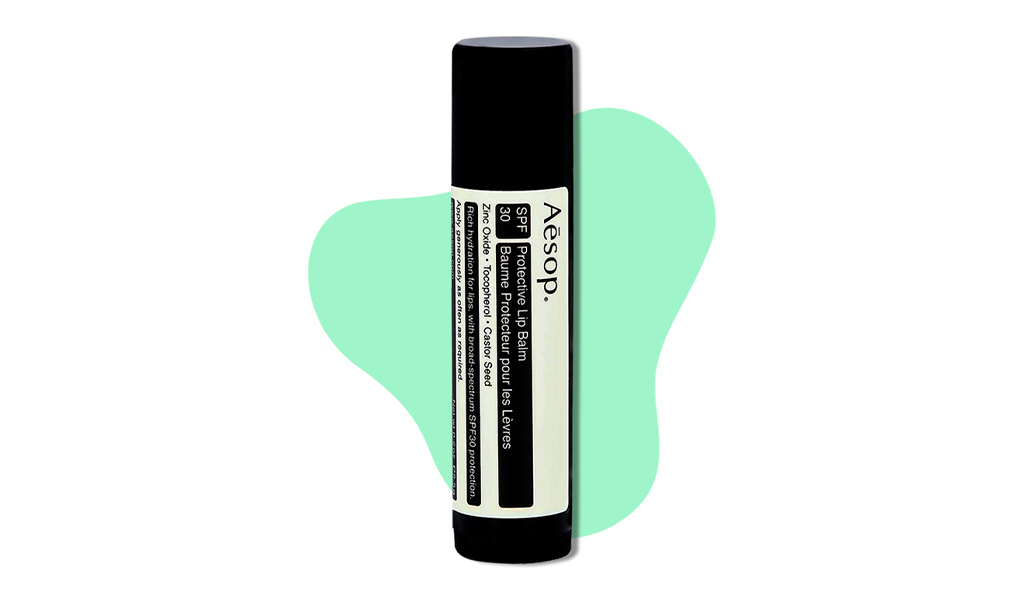 Tint-free and designed for on-the-go, all-year-round protection, AESOP's lip balm is enriched with botanical oils that protect and nourish. Packed with minerals to block UVA and UVB, this product is an ideal, straightforward go-to backed by the elevated standards expected from this established skincare brand.
Shop now

All About SPF Sunscreens: A guide
What Is SPF?
SPF, or Sun Protection Factor, is an internationally agreed measure for the efficiency of skin protection from harmful UVB Sun rays. The SPF is a number that multiplies tenfold the minutes your skin would typically burn exposed to the midday summer sun. For example, suppose your skin would start to redden after 10 minutes exposed to direct sunlight. In that case, an SPF of 20 provides you with approximately 10 X 20 = 200 minutes of protection (of course, this depends on skin type, sunlight intensity and amount of sunscreen applied).
What SPF should I use?
Most dermatologists recommend using an SPF 30 or higher. A minimum recommended is an SPF of 15. If you're outside for a long time, use 50. If you are using something lower than 30, reapply the sunscreen regularly.
Does SPF sunscreen protect me from all sun rays?
SPF protects specifically from UVB rays (ones that cause sunburn and play a key role in developing skin cancer) but not from UVA rays (ones that cause skin ageing and wrinkles). That's why it's essential to look for broad-spectrum, water-resistant formulas that protect you from UVA and UVB rays. In a broad-spectrum formula, the UVA protection should be at least 1/3 of the UVB protection.
Which is the best SPF Sunscreen to use, chemical or mineral?
Use mineral sunscreen if you have sensitive skin. Use chemical formulas if you want more transparent coverage. Mineral formulations sit on top of the skin and deflect rays, chemical ones sink into the skin and absorb rays. Mineral formulations also feel more "natural" and are also reef- and ocean-safe. Finally, try to use water-resistant sunscreen, as these last longer.
How do I apply an SPF sunscreen?
A significant thing to know about applying and using SPF sunscreen is: to make sure to let it sink in and then reapply. A small amount (roughly the size of 2 Euro cents) for arms, legs, or face is perfect for the second application. Finally, even if you're not going outside much these days, UVs can still penetrate windows, and some evidence suggests blue light from computer and smartphone screens can also cause damage. No matter where the rays come from, just apply your favourite SPF sunscreen for instant protection and hydration.
The Best Sunscreens for Body and Face – the Bottom Line
Needless to say, skincare doesn't end with protecting your skin from harmful sun rays. We have more guides and recommendations for those concerned with skin health and beauty. If you want to know our Best Skin Care Routine, we've covered you. And for men that are eager to learn the best skin care routine for men, we have a detailed guide.
Back to this article's topic: whatever SPF sunscreen you choose, it's about your health, not vanity. Our list of the best sunscreens for body and face should give you a basis for a well-informed choice, and our SPF sunscreen hopefully gave you a good understanding on what you should pay attention to when deciding on the right sunscreen.