This list of the best white sneakers for women has been compiled after an exhaustive research on the current trends of 2022 to help you and inspire you when purchasing your next pairs of shoes. Versatile, trendy, and practical – white sneakers are a staple in every woman's wardrobe. A cool addition to a dressed-up look or a casual go-to for everyday wear, they're the one fashion item we'd always take with us no matter where we're headed.
It's no surprise that every brand today is jumping to provide their personal take on the sleek street style trend. No matter if it's a minimal no-fuss option you're after, a bold statement piece, or a modernized classic from an iconic label, there's no shortage of cool pairs of sneakers to choose from. To narrow it down, we've surveyed the playing field and assembled our list of the top 24 women's white sneakers.
What to wear with white sneakers?
White sneakers are best paired with casual outfits, be it jeans, slacks, or skirts. Whether you pair them with a dress or with a tracksuit, white sneakers won't let you down. They will tie your outfit together and go with virtually anything, so whatever you envision will be the fitting match. Our reliable favorite fashion hack is to wear white sneakers with an elegant dress.
When to wear white sneakers?
White sneakers are a summer classic mainstay, but you can wear them any time of the year. The freshness of just any choice in our list of the best white sneakers for women will brighten up the mood in the fall or in the early winter, as your clothing progressively gets darker.
How to clean your white sneakers?
First, a helpful reminder: since your white sneakers will be timeless, and can (nearly) be worn year-round, it's important to maximize their longevity by caring for them properly. A good care routine should start with a soft cloth for wiping away stains, followed by a fibre brush that will get at any dirt that is lodged in deeper. Next, clean your shoe with a product suitable to its material (or go the easy route and get your hands on an all-purpose option), before applying a protectant spray to preserve your sparkling white shoes until their next cleaning. To top it all off, leave your sneakers pleasantly odour-free with a spritz of freshener for the insides.
Now that we've covered the essentials for any white shoes for women, read on to find your perfect pair of white sneakers from our list of favourites.
OUR BEST WHITE SNEAKERS FOR WOMEN IN 2022:
BEST TRENDING AND SPORTY WHITE SNEAKERS
Adidas created "adidas Originals" as its own brand dedicated to a fashionable lifestyle. They are one of the most consistent creators in the arena of white sneakers. Its sneaker silhouettes are always pushing the sneaker design to the front. They are also a proving ground for collaborations with fashion designers and cultural icons. For example, adidas Originals collaborated with Stella McCartney, who created her own luxury fashion brand, to produce some of the coolest white sneakers available that will make everyone jealous.
Hoka, owned by the footwear company Deckers, was founded by Jean-Luc Diard and Nico Mermoud. It's signature model mysterious name's correct pronunciation is "Ho-Kah Own-ay Own-ay", which is Maori and means "to fly over the earth". The designer duo's initial idea was to improve downhill running on mountain trails. However, they achieved a lot more – an authentic small revolution in the running shoe concept.
BEST LUXURY WHITE SNEAKERS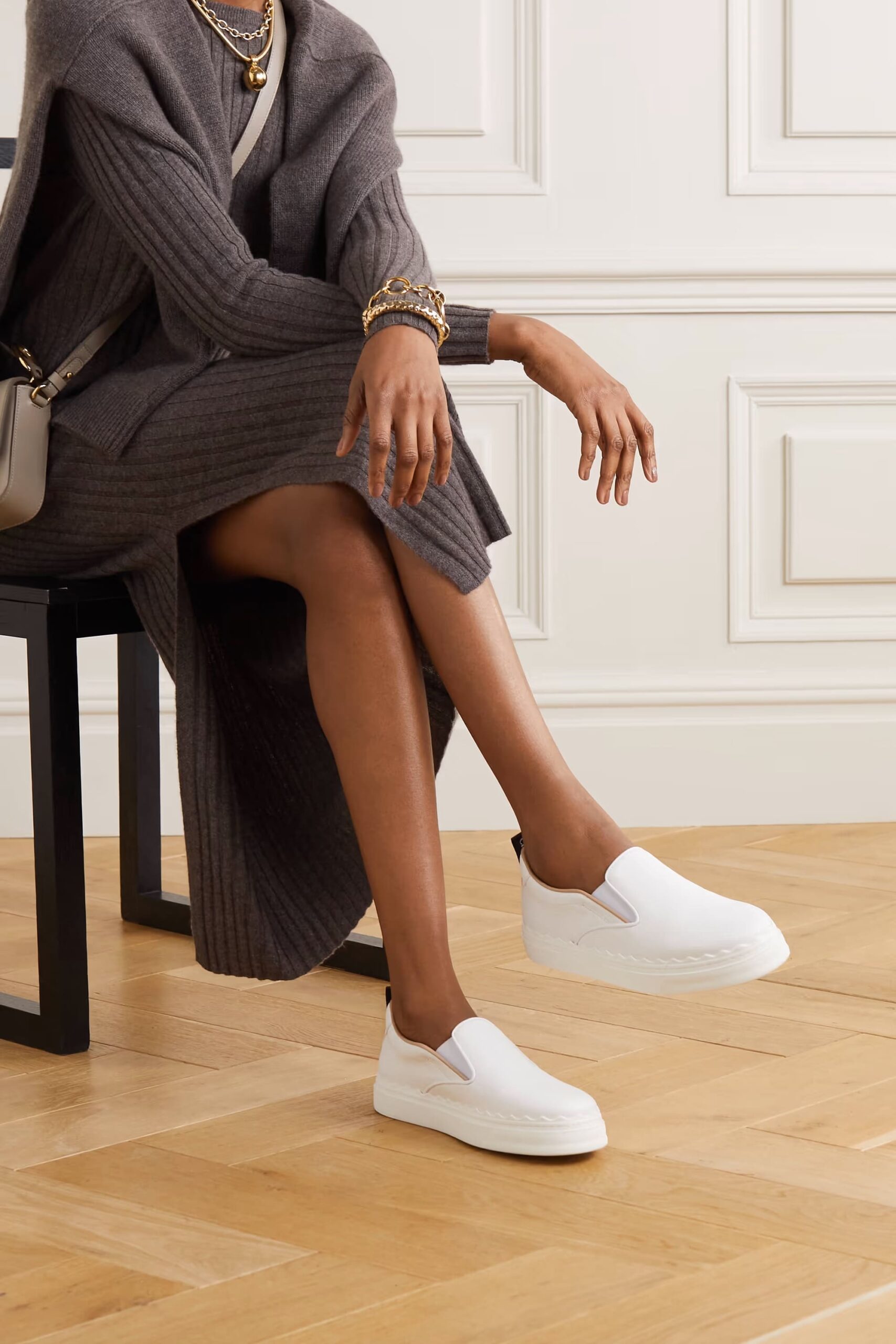 If you're after a sneaker with a touch of glamour, look no further than this slip-on from Chloé. Furnished with the label's signature wavy edge, these Chloé sneakers ooze French chic. Of course, functionality is not forgotten.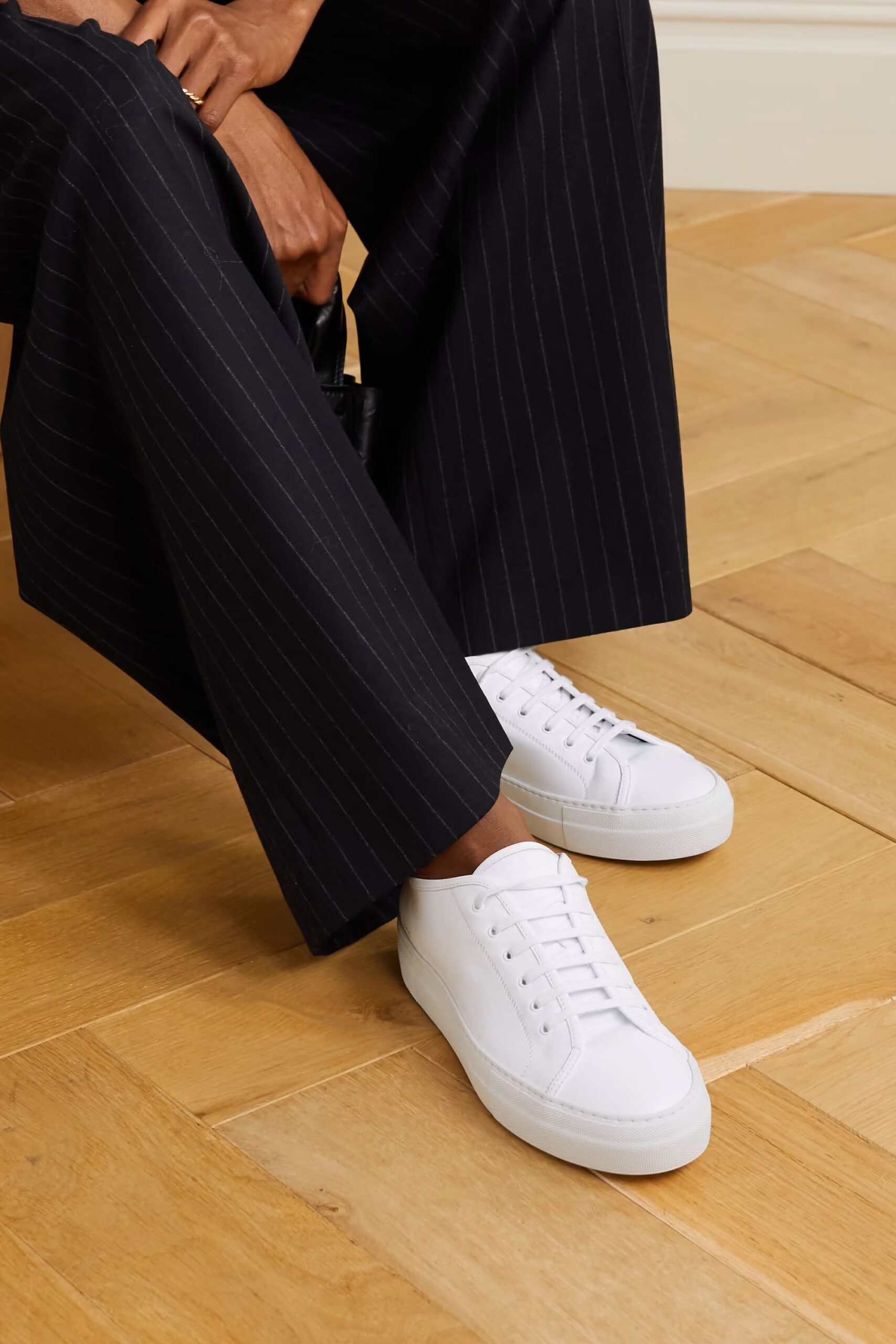 It's no surprise that in the world of white sneakers, Common Projects has developed a cult following. Their cool, minimalist style is on full display in their white sneakers. Indicative of the brand's exact approach, the typical gold serial number ensures your pair is uniquely yours.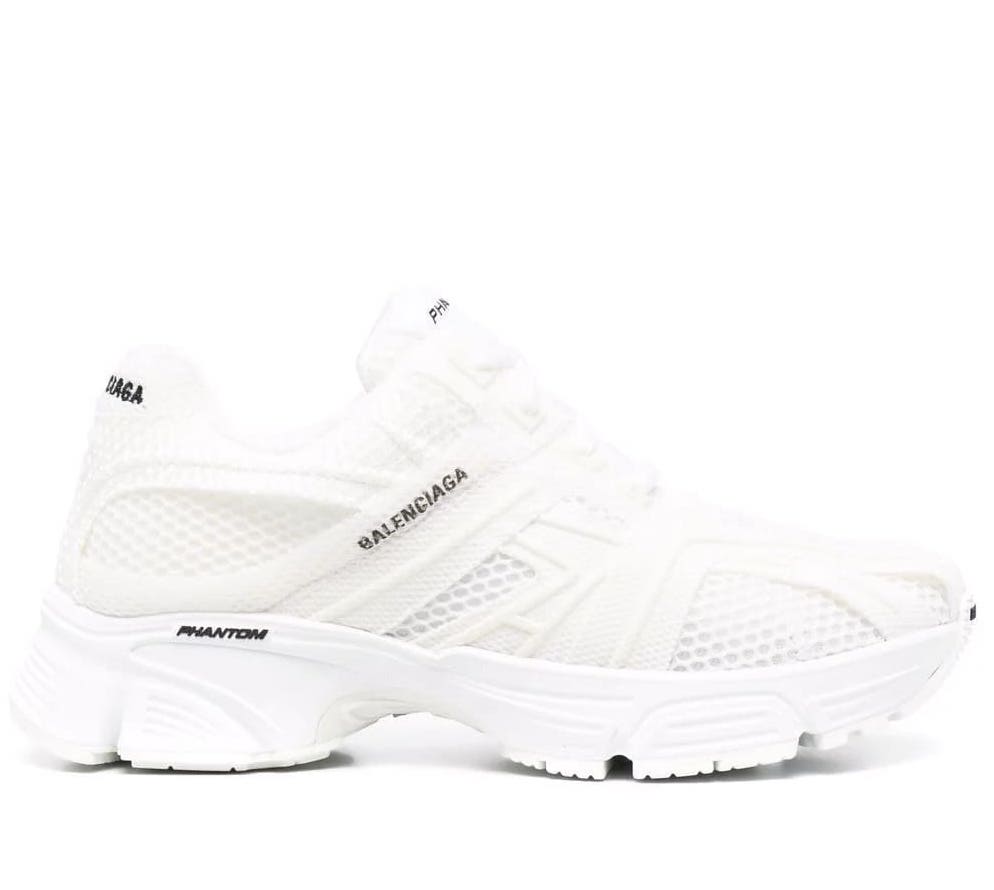 Cristóbal Balenciaga was born in Guetaria, a small fishing village on the Basque coast in northern Spain. In 1919, he founded a fashion house in Donostia (San Sebastian) that became famous for its uncompromising designs. Balenciaga's white sneakers are a high-demand product that is never out of fashion. The luxury group Kering currently owns the brand.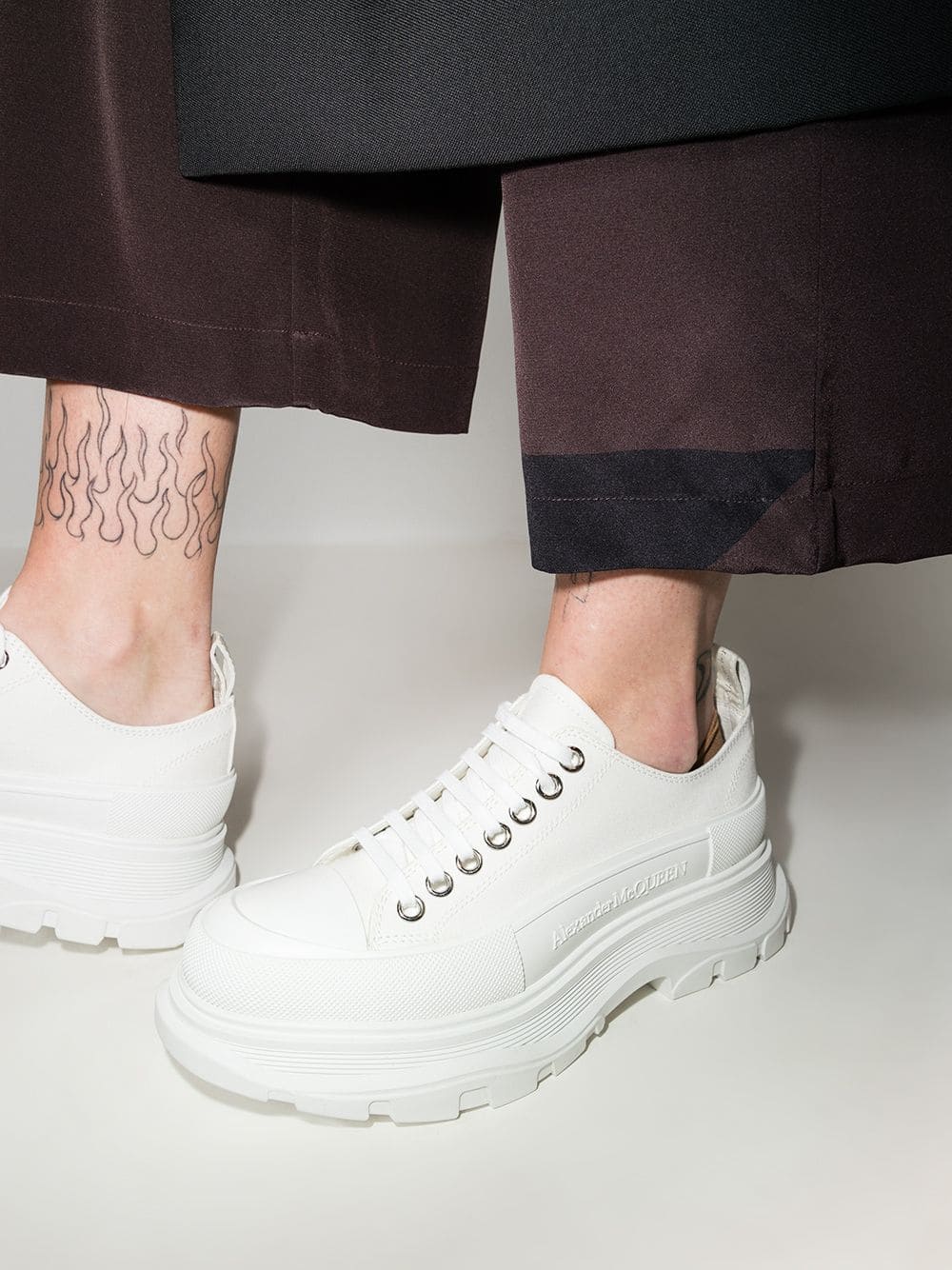 The fashion label Alexander McQueen was founded by the English fashion designer of the same name in 1992. After his untimely death by suicide, a first in the world of high-profile fashion celebrity, the brand was inherited by Sarah Burton, who added wearability to already existing extravagant and exaggerated lines. Their sneakers are famous for tapered and exaggerated soles. What hasn't changed is the strive to only use the most luxurious materials on their sneakers which are 100% made in Italy.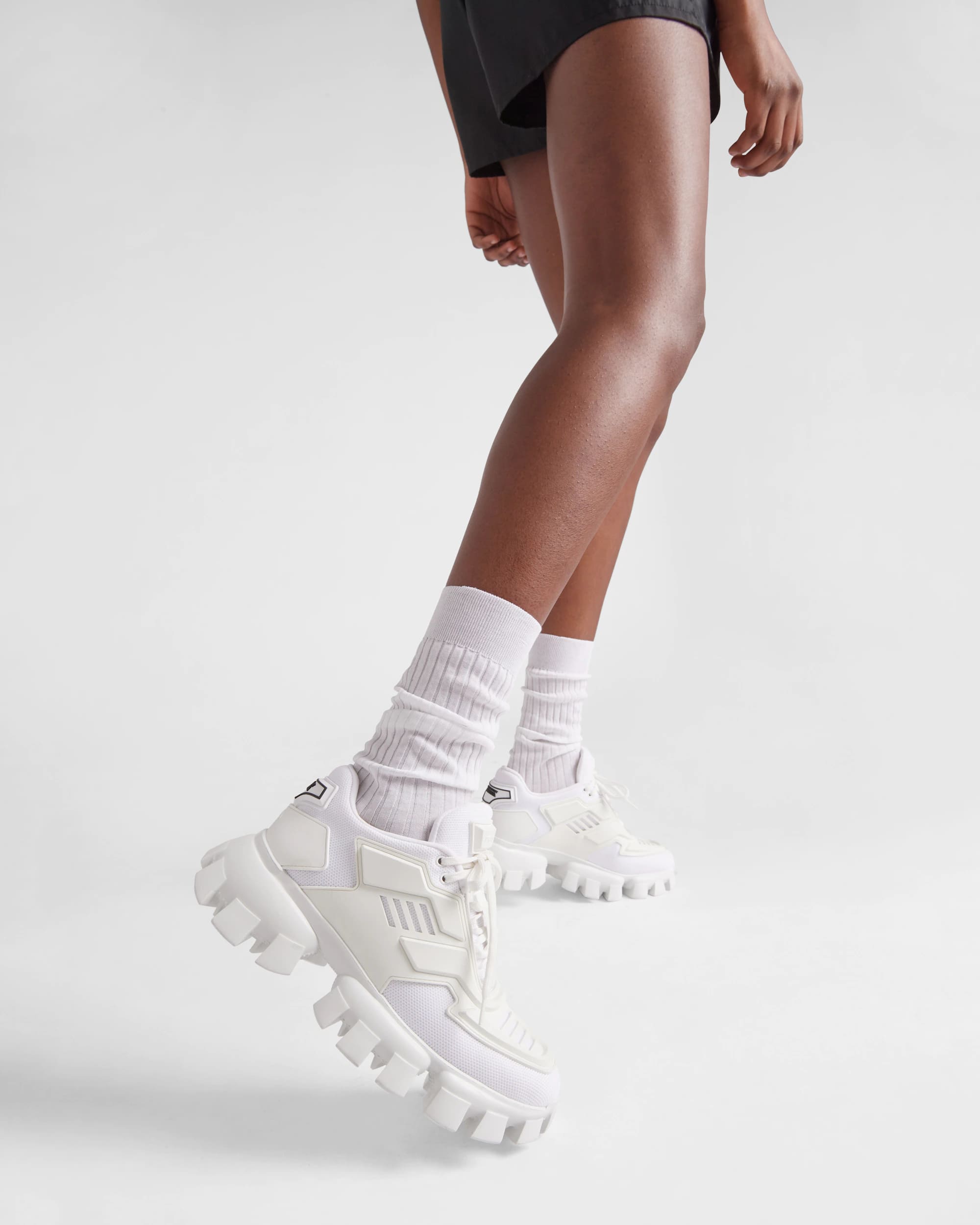 There's a reason why even the Devil Wears Prada: it's synonymous with luxury goods, and has been for decades. This famous Italian luxury fashion house was founded in 1913 by Mario Prada, and since then it has remained a family-owned brand. Recently, Prada has increasingly targeted younger, affluent consumers. Their ingenious white sneakers never fail to delight.
BEST HIGH-TOP WHITE SNEAKERS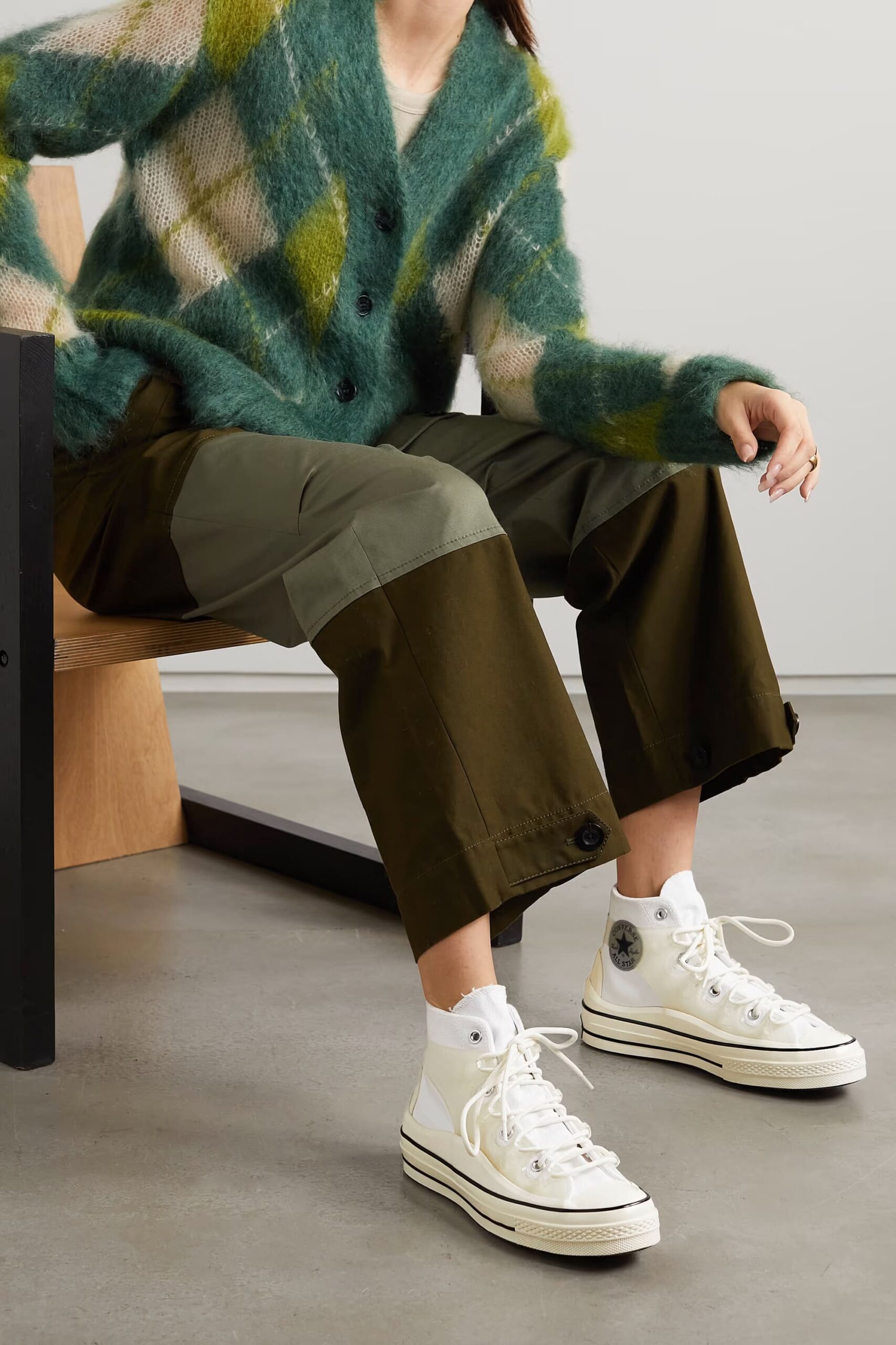 Some shoes will never go out of fashion, so naturally they need to have a spot on our list of best white sneakers for women. They don't say, "Icons never die" for nothing. The American brand Converse has been making Chuck Taylor All Stars for more than 100 years, named after an American basketball player who turned out to be an even better shoe marketer. The original "Chuck Taylors" were developed as a basketball shoe in the first half of the 20th century. Since then, they have become a true classic. The best thing about these sneakers is that a worn-in look is even more appreciated. Nike has been owning Converse since 2003.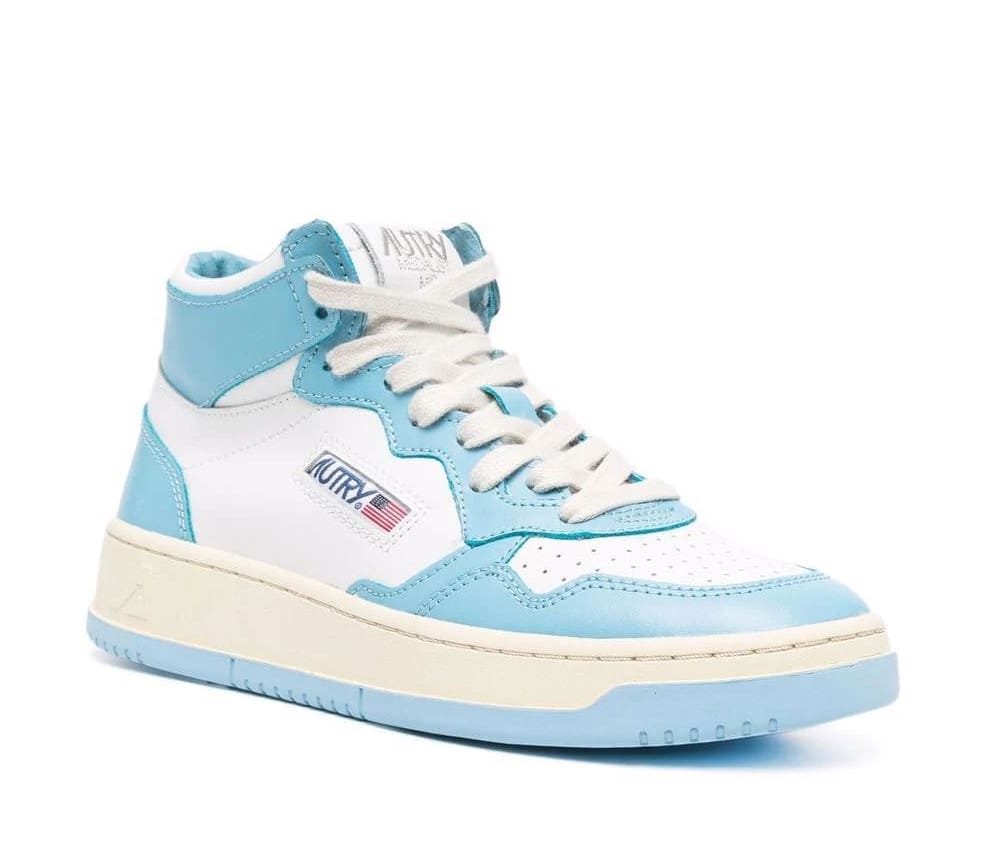 Since the Autry running shoes were rated 5 stars by Runners World magazine, they have become a bestseller in the United States. No wonder, it has an American flag stamped on its sneakers. Another special aspect about these sneakers is that they normally fit a bit bigger compared to other brands, so we would advise buying one size smaller than usual.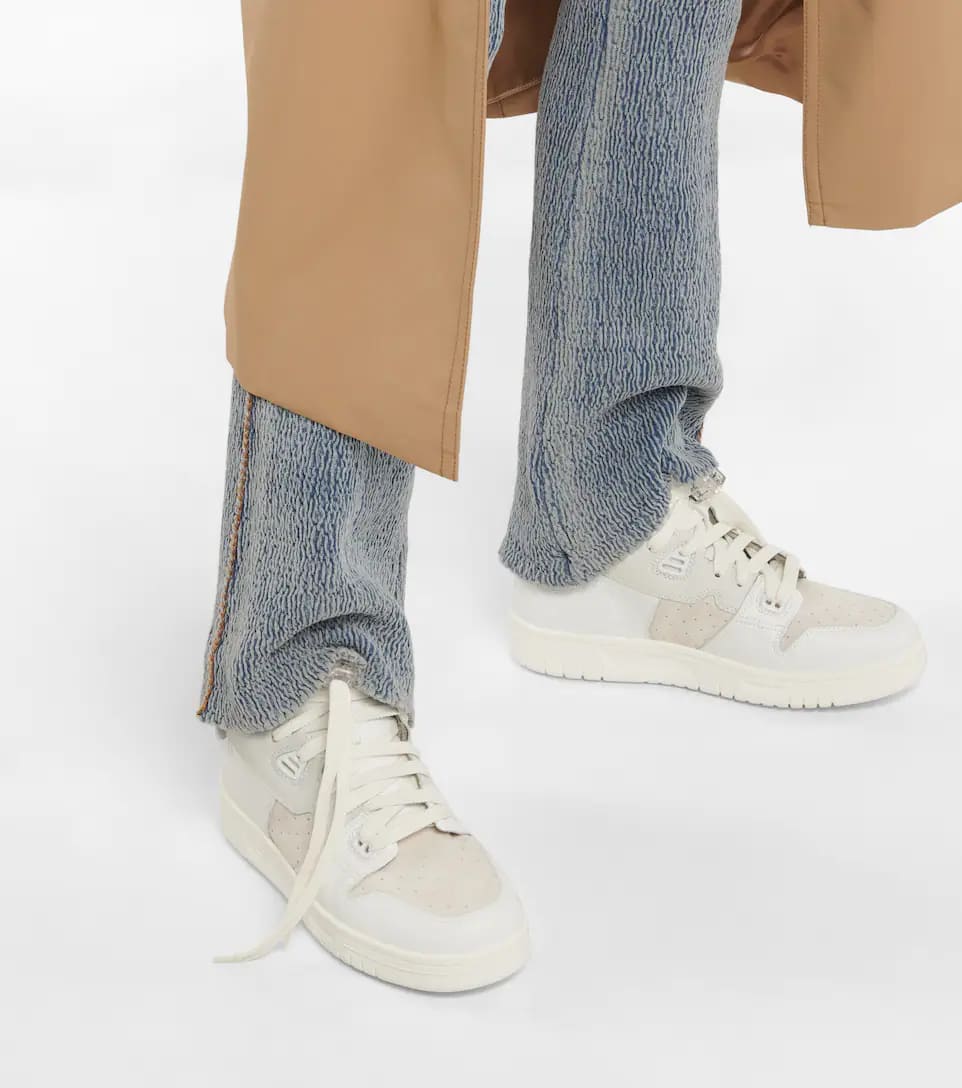 This distinctive Swedish fashion house developed quickly into one of the most coveted brands for any fashion-forward wardrobe. This outside-the-box rendition of the classic white leather sneaker is the special piece that will really set your look apart. Acne is an acronym of Johnny Johansson's (co-founder and creative director) ambition to invent new and original expressions. The Acne Studios, with their headquarter in Stockholm, are specialized in general women's fashion.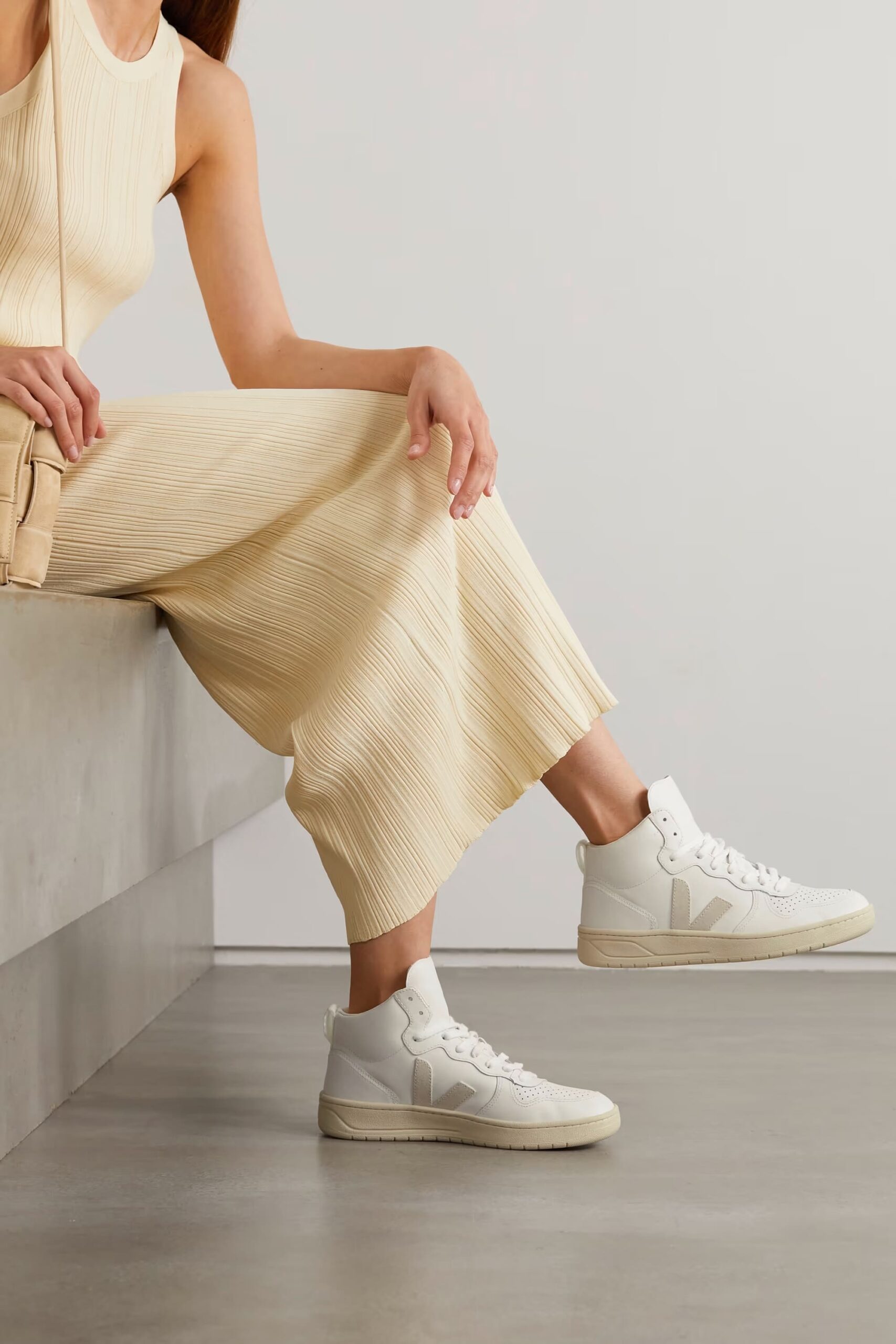 You're likely to have spotted its "V" logo by now, and there's a lot to love about this ethical French label. With each sneaker made from vegan leather, Veja actively promotes a fair economic production process and environmentally friendly products.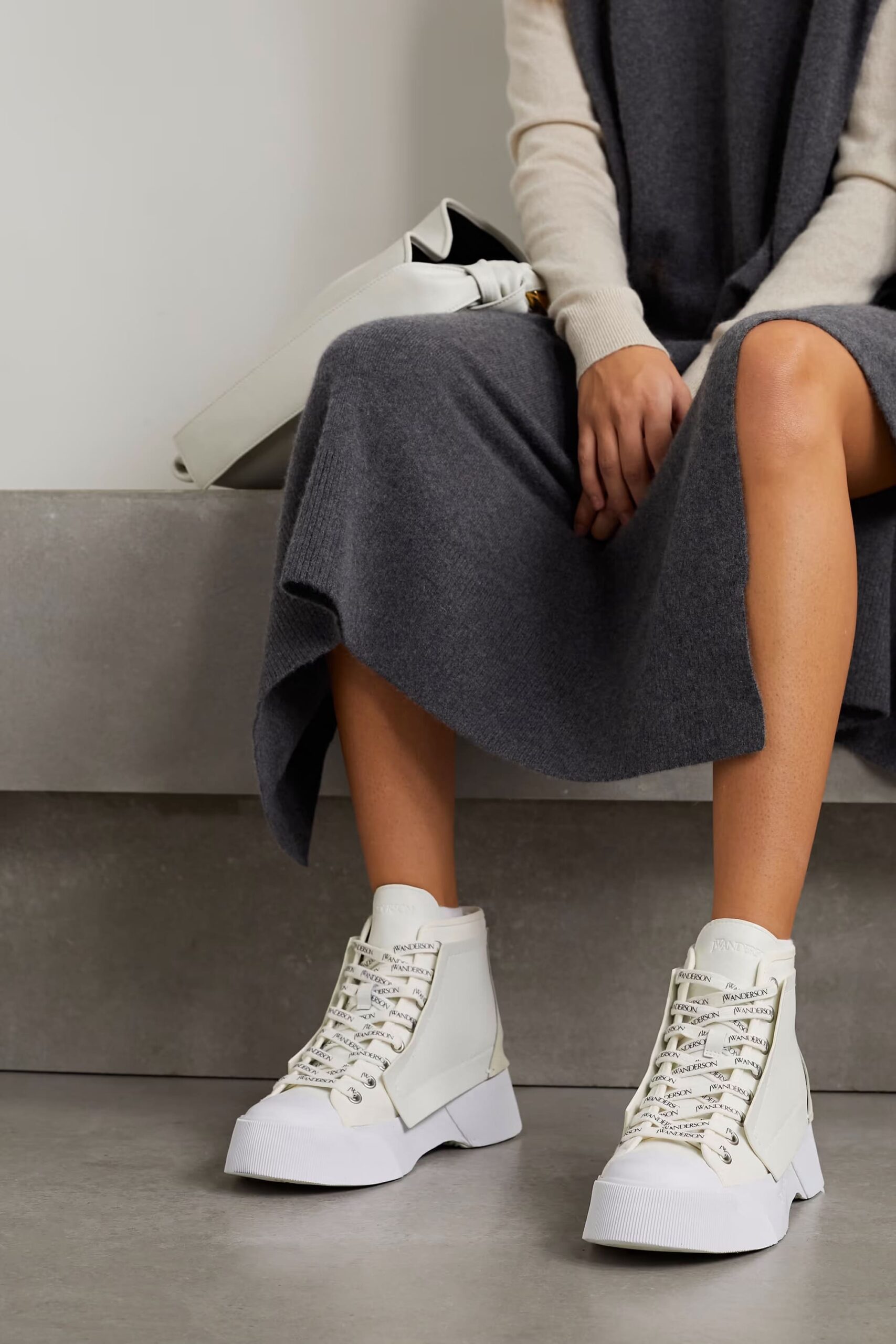 JW Anderson was founded by Jonathan Anderson, one of the most popular British designers. He's acclaimed for his unique approach by blending feminine and masculine elements. JW Anderson was the first brand to win both men's and women's "Brand of the Year" at the British Fashion Council's Fashion Awards in the same year.
BEST LOW-TOP WHITE SNEAKERS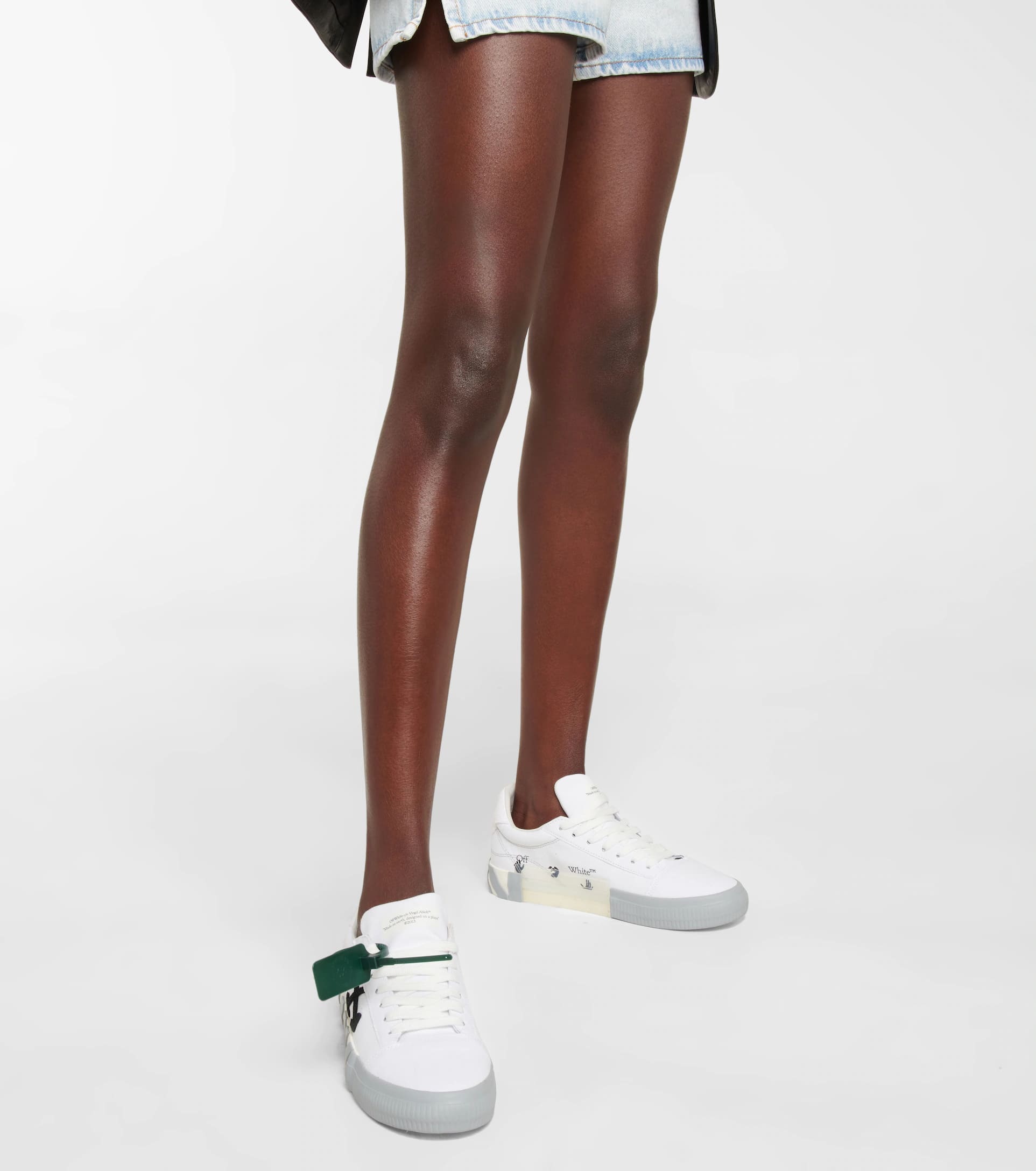 Inspired by hip-hop culture in the 90s and sports legends like Michael Jordan, Off-White was born in 2013 by Virgil Abloh, then creative director for Kanye West. Recently, its stylish designs have outpaced fashion houses like Gucci for the first time. The brand is owned by Louis Vuitton.
The sneakers designed by a Paris-based American designer Rick Owens are considered half clothing half art.He is also discussed and acclaimed for his signature and trendy "glunge" (glamour and grunge) style. He still owns his brand.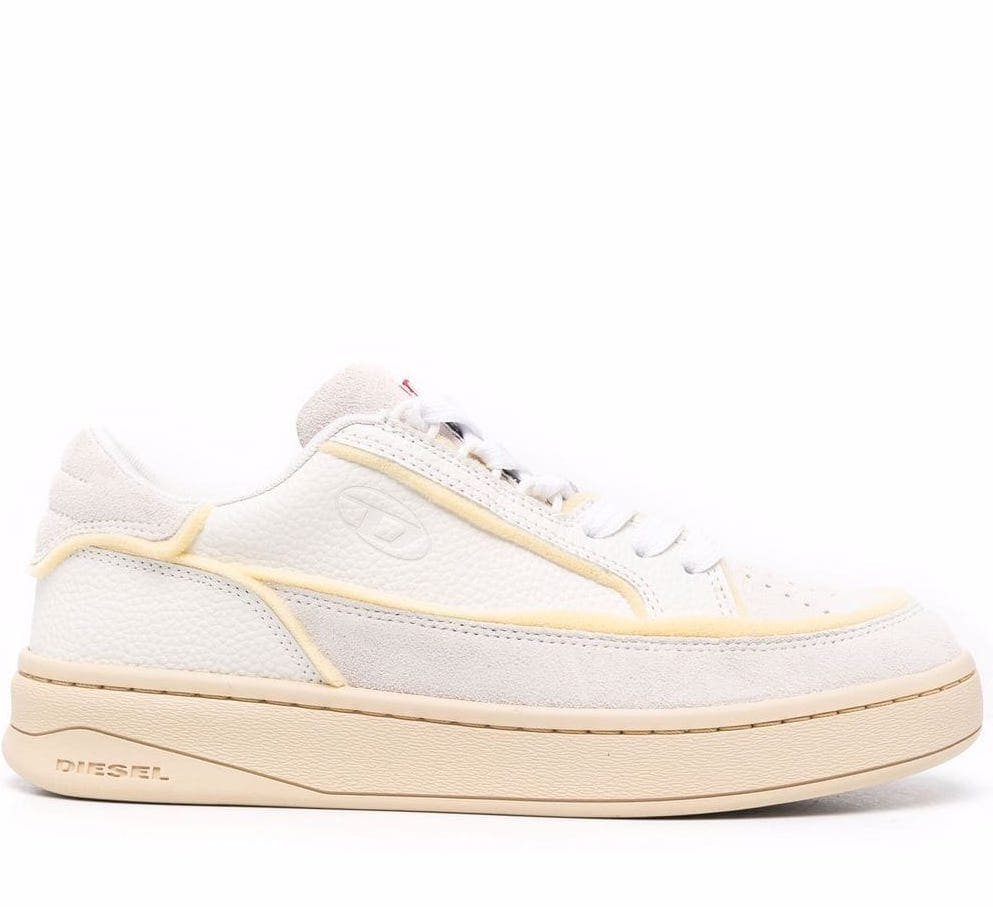 Diesel is an Italian company which started in 1978 is particularly known for its Denim jeans and for its hypnagogic advertising campaigns. Diesel surprised the fashion world by demonstrating they are well capable of producing bold and original white sneakers that are just as wonderful as those of other brands, earning them their place in our list of the best white sneakers for women.
BEST PLATFORM WHITE SNEAKERS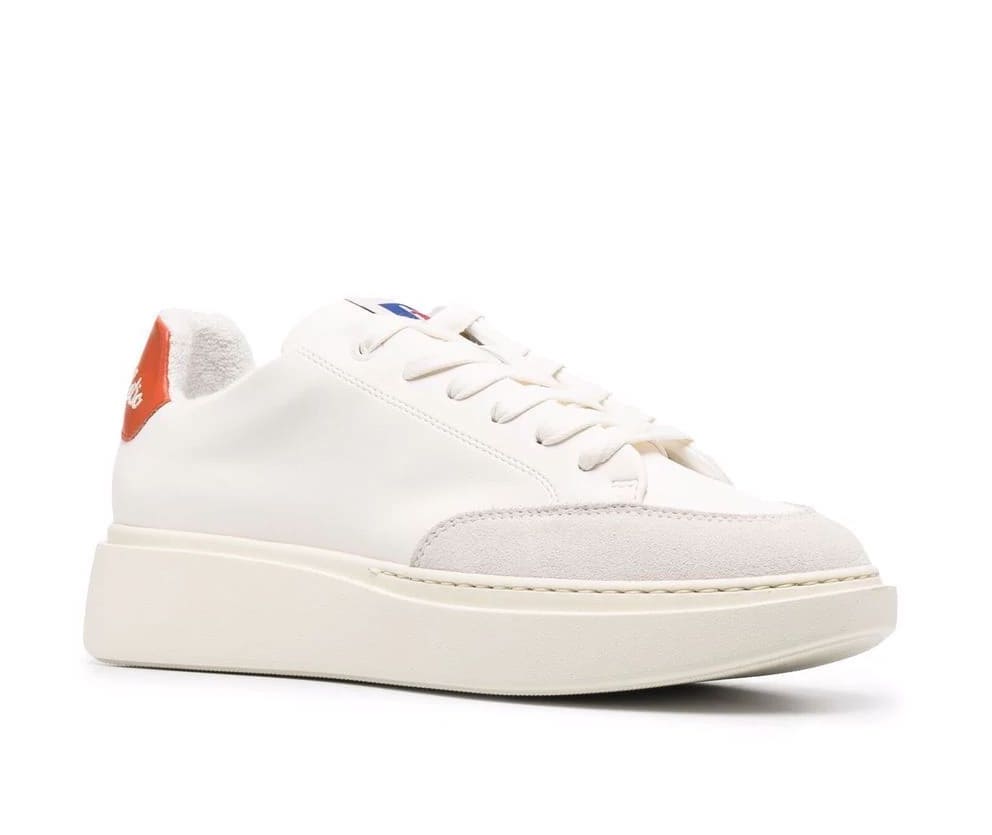 The German mid-luxury fashion house Hugo Boss AG, known as BOSS, identifies with contemporary sophistication. Its lustrous white sneakers are made of exceptional fabrics and are versatile day-to-day shoes.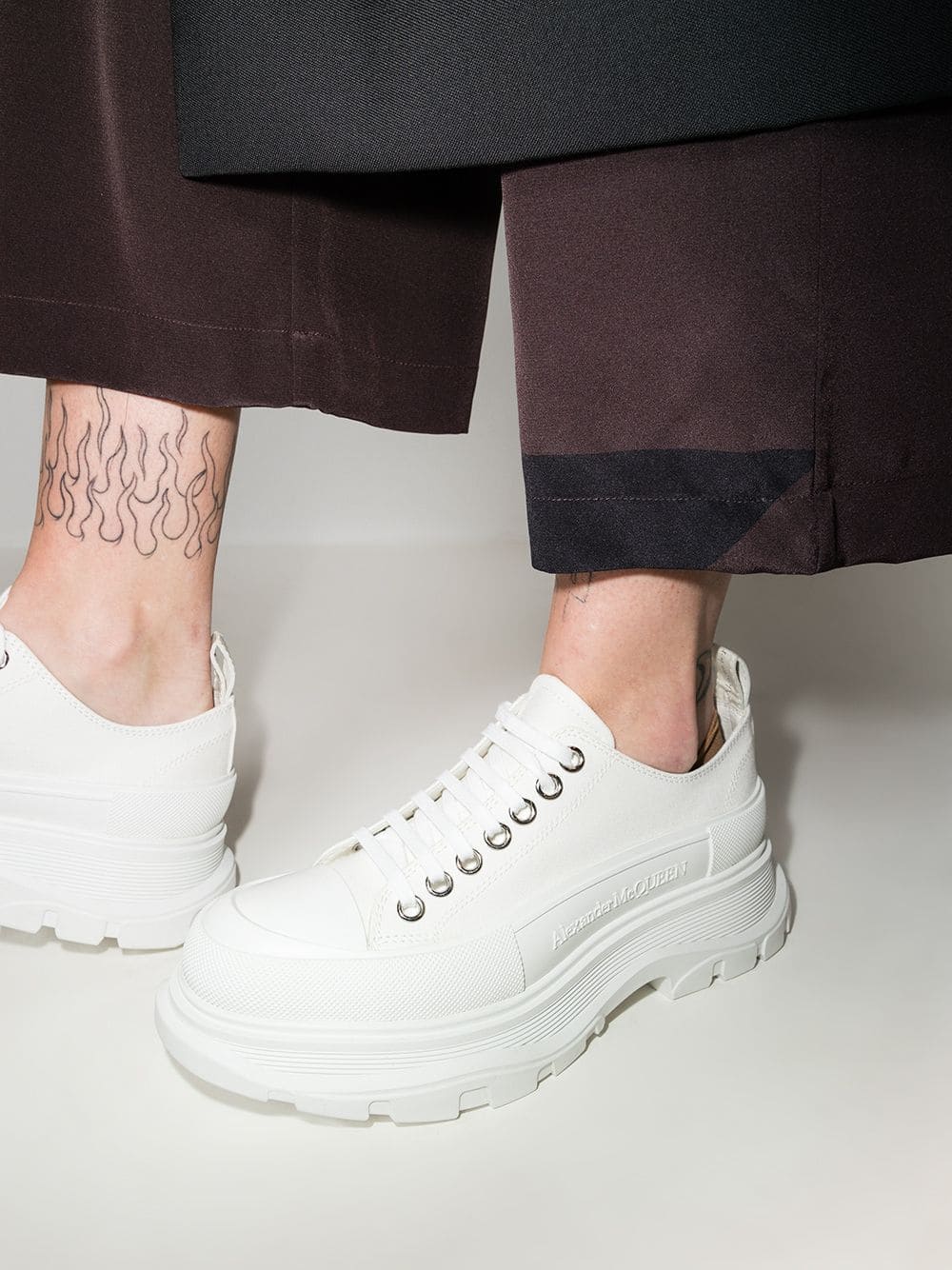 Nike is known all over the world for its slogan "Just Do It", its "Swoosh" logo, and its legendary sneaker models such as the Air Max. So it shouldn't be any surprise that Nike has produced one of the finest white sneaker models we tried.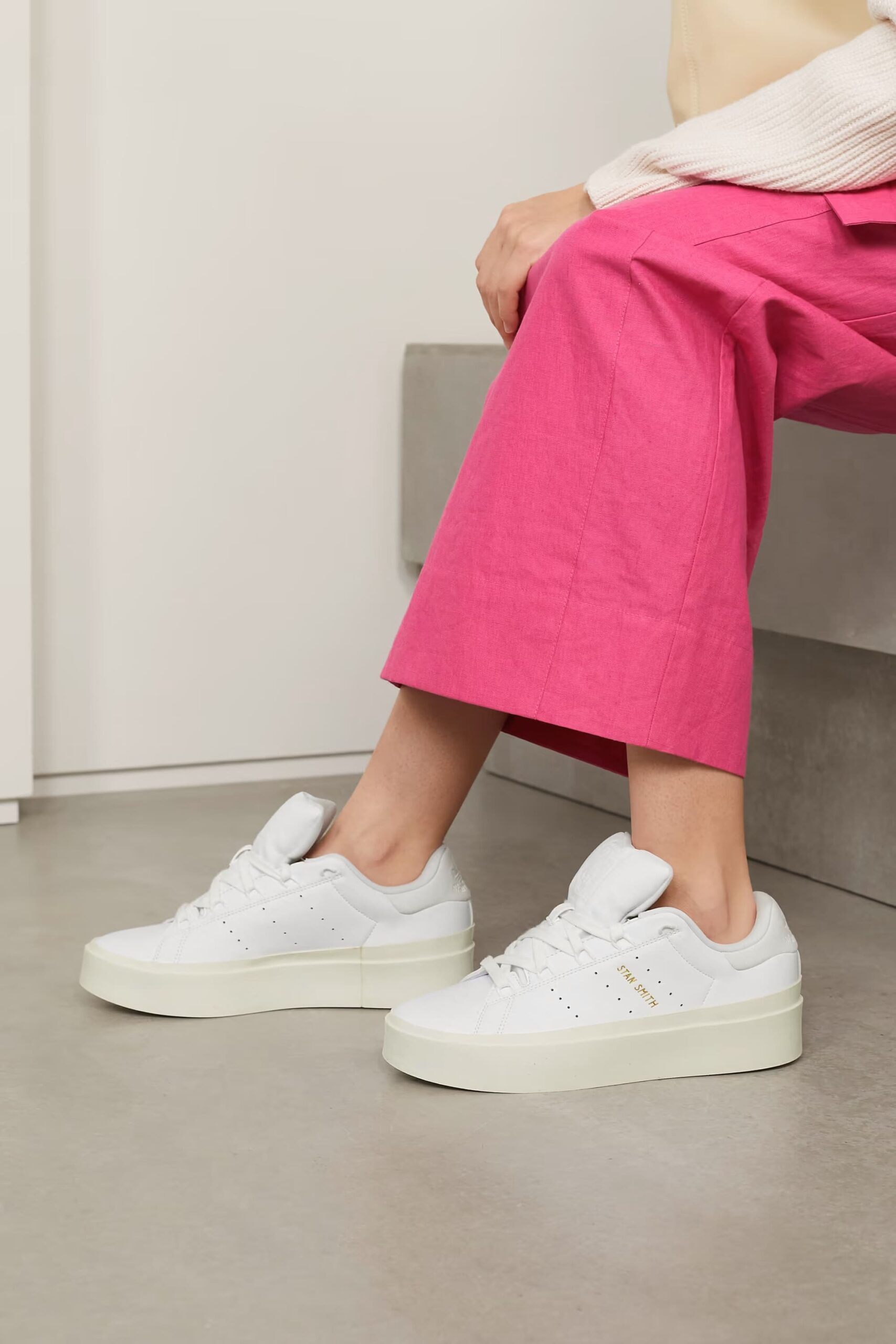 adidas Originals (Stan Smith Bonega)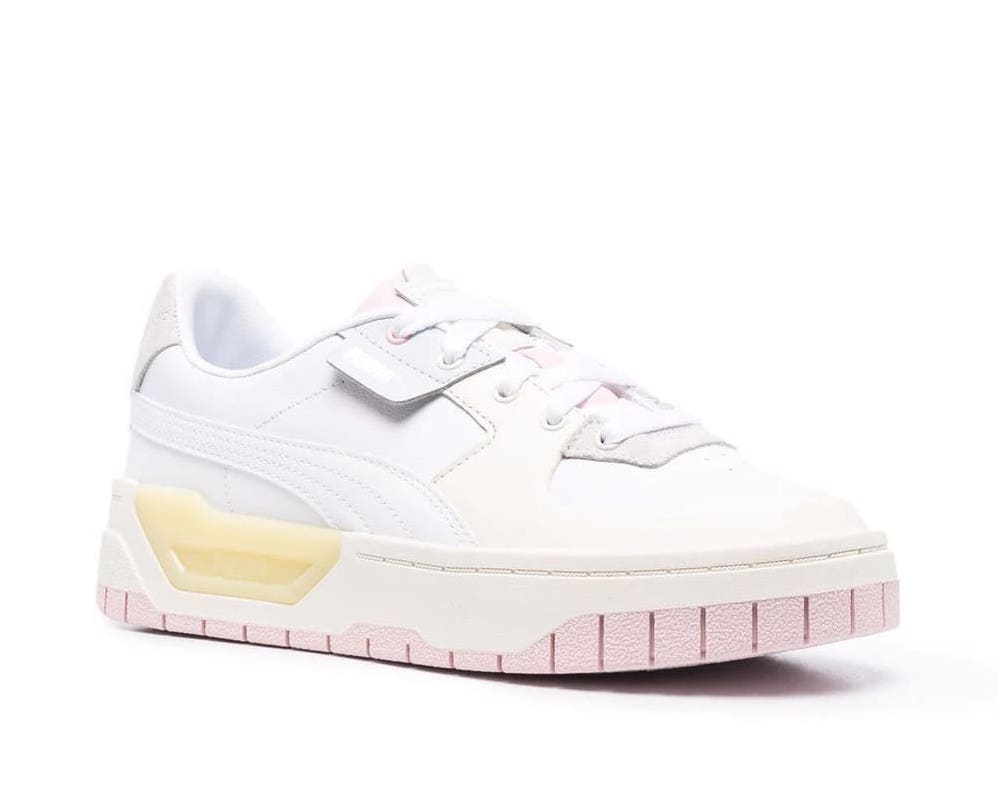 Puma is a German sportswear brand well known for its streetwear shoes & sneakers. The brand is distinguished by its memorable logo, epitomizing the characteristics of a puma cat. It has a reputation for combining the urban look with a touch of style, which makes it appealing to young fashion devotees.
BEST ESSENTIAL AND MINIMALIST WHITE SNEAKERS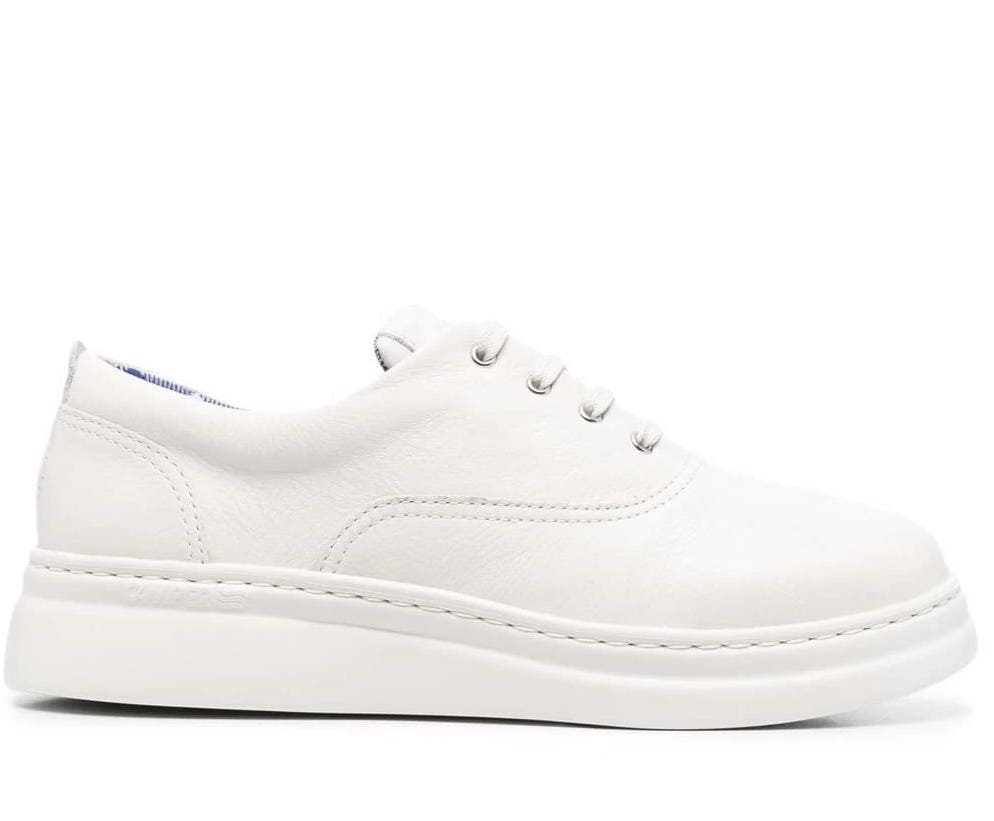 Like a glimmer of Mediterranean sunshine, Camper sneakers are fun, innovative and make you feel good. Since its foundation in 1975 in Mallorca, Spain, it has become one of the strongest Spanish footwear brands, present in over 40 countries. Camper sneakers are not as pricey as their competitors, without sacrificing quality, which makes them extremely popular with the younger generation.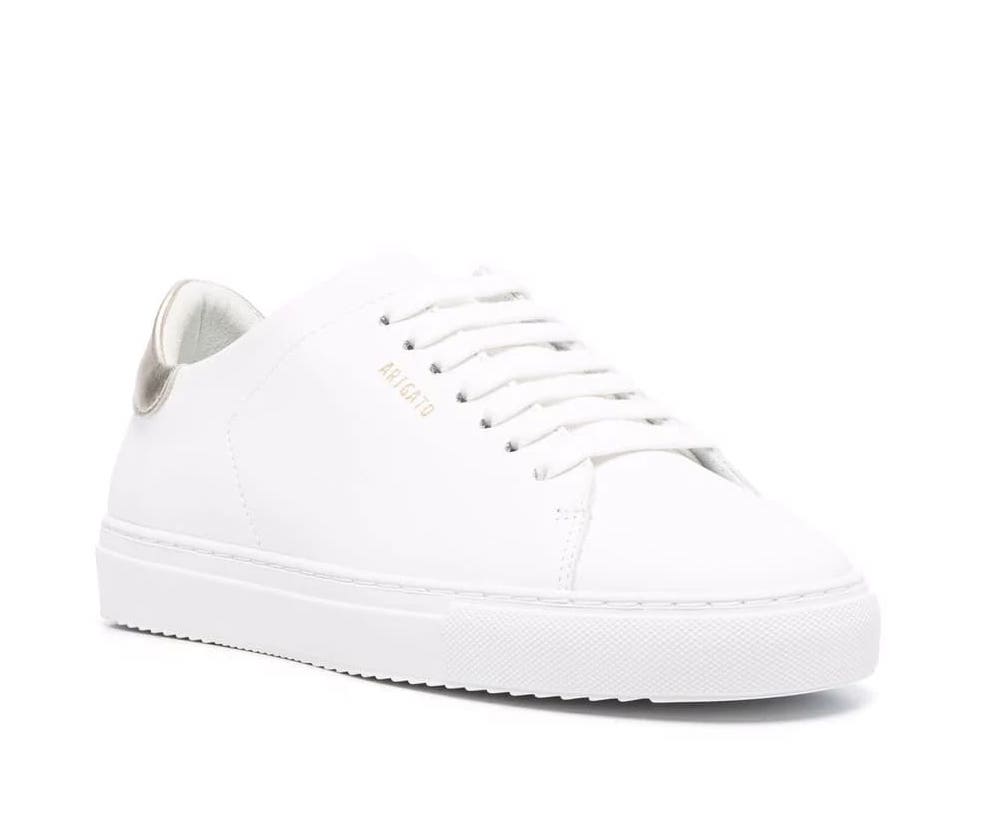 The principal inspiration for this Scandinavian brand is the Japanese and Swedish philosophy behind minimalism. Their sneaker design consists of uncomplicated silhouettes and clean lines. The word "Arigato" in Japanese translates as "Thank You", which is the usual sentiment of Axel Arigato sneaker owner.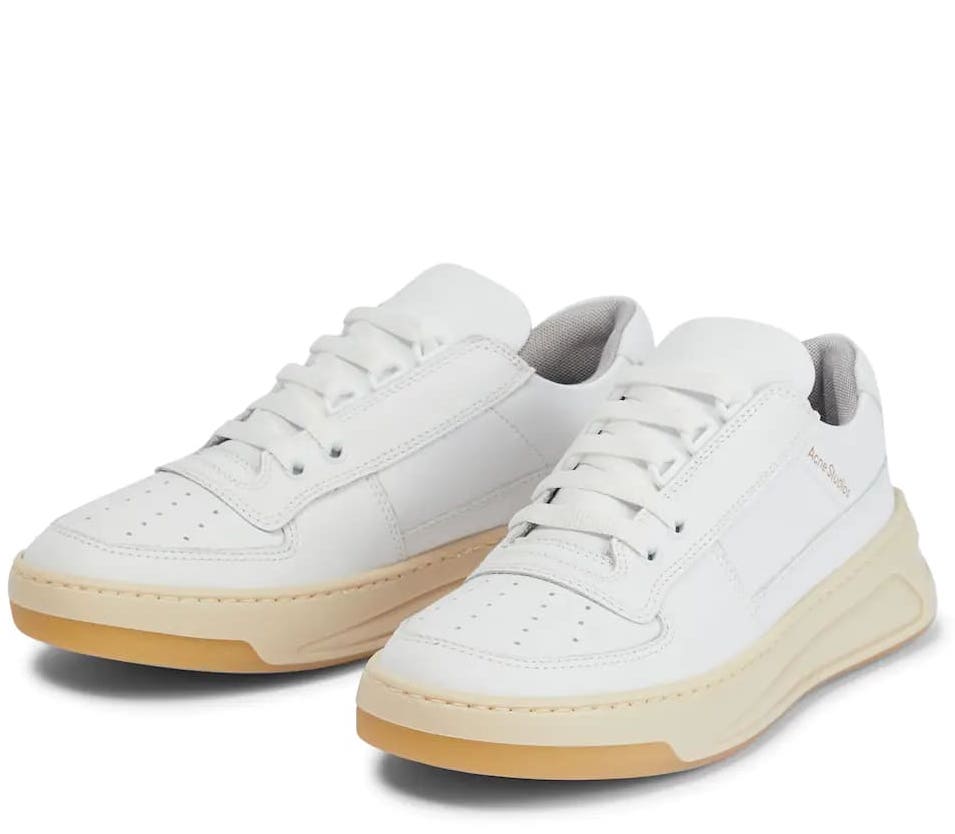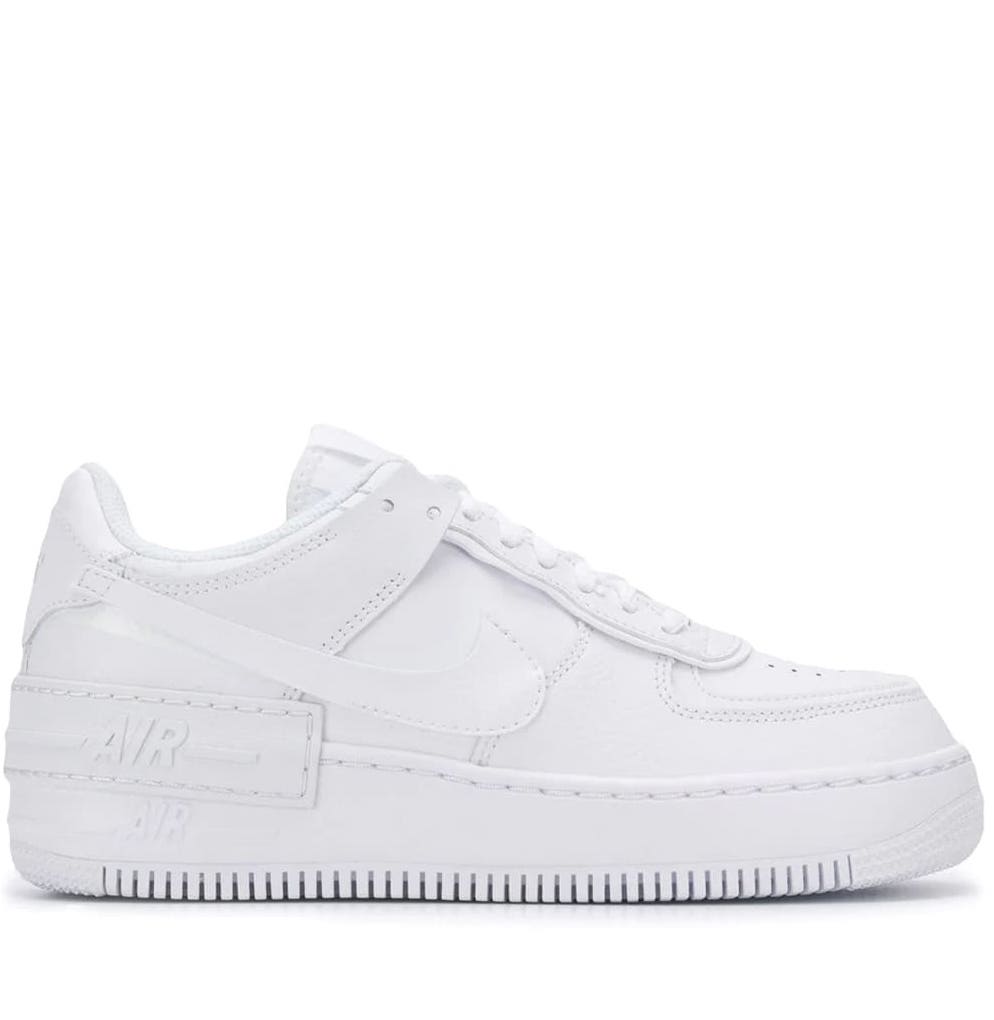 What are the best white sneakers for men?
The great thing about white sneakers is that they fit men just as well as women. If you're interested in men's white sneakers options, take a look at our selection of the most stylish Best White Sneakers for Men. And don't forget to pair them with the right pair of sunglasses.
Best sneakers for women: the bottom line.
White sneakers are a commodity you can always depend on. But, as you've already guessed, there's no definite answer to the question of what are the best white sneakers for women. It pretty much depends on your personal style. That's why we offer you a huge selection of all sorts of this ever-reliable fashion staple, so you'll find the perfect fit just for you, no matter what fashion mood you're in. Choose in our curated list of the best white sneakers for women according to your own preferences, and you can't go wrong.