Versatile, trendy, and practical, a pair of white sneakers are a staple in every woman's wardrobe. A cool addition to a dressed-up look or a casual go-to for everyday wear, they're the one fashion item we'd always take with us no matter where we're headed.
It's no wonder that every brand today is jumping to provide their personal take on the sleek street-style trend. If it's a minimal no-fuss option you're after, a bold statement piece, or a modernized classic from an iconic label, there's no shortage of selection. To narrow it down, we've surveyed the playing field and assembled our list of the top 10 women's white sneakers.

But first, a helpful reminder: since your white sneakers will be timeless, and can (nearly) be worn year-round, it's important to maximize their longevity by caring for them properly.
How to clean your white sneakers?
A good care routine should start with a soft cloth for wiping away stains, followed by a fibre brush that will get at any dirt lodged in deeper. Next, clean your shoe with a product suitable to its material (or make it easy and get your hands on an all-purpose option), before applying a protectant spray to preserve your sparkling white shoes until their next cleaning. To top it all off, leave your sneakers pleasantly odour-free with a spritz of freshener for the insides.

Now that we've covered the one essential for any white shoes for women, read on to discover your own perfect pair from our list of favourites.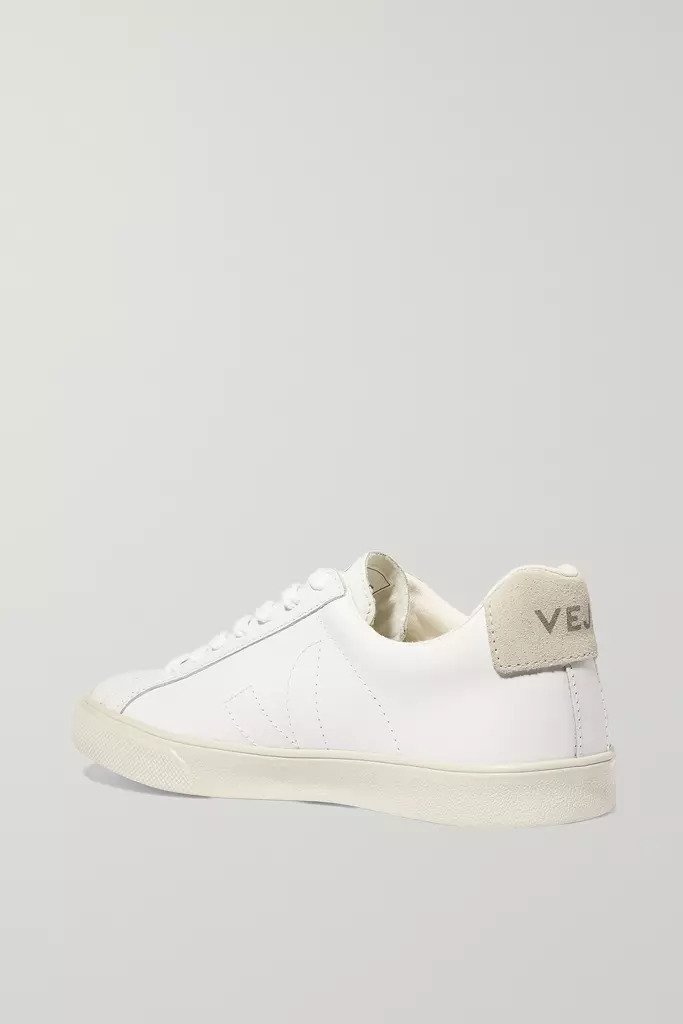 You're likely to have spotted its "V" logo by now, and there's a lot to love about this ethical French label. With each sneaker made from vegan leather, Veja actively promotes a just economic production process and environmentally friendly products. Named after a charity supporting cotton workers' rights, the sophisticated Esplar represents the best of sustainable fashion.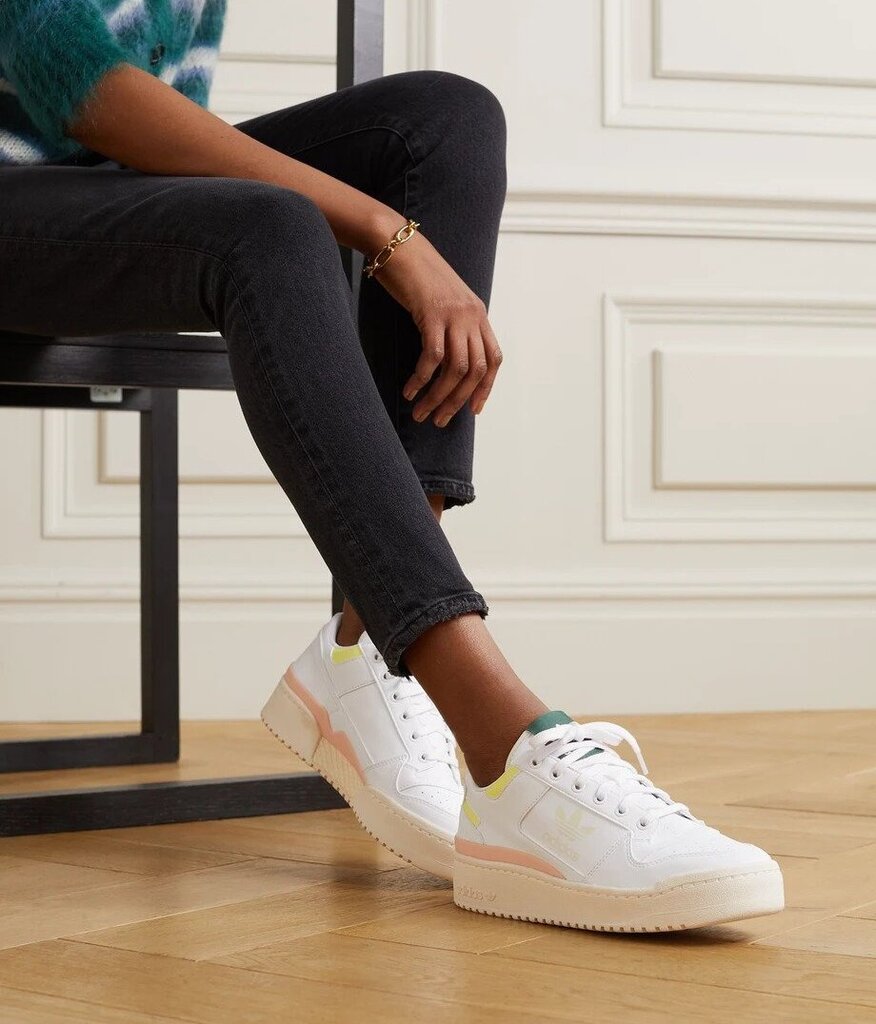 One of the most consistent creators in the arena of white sneakers, Adidas brings back a classic in the Forum Bold, updated with a lively twist. Building on an 80s-style foundation, the forms and lines of the original are accented with pops of pastels and a chunky platform. You'll be hard-pressed to find a more playful sneaker to step into for this summer.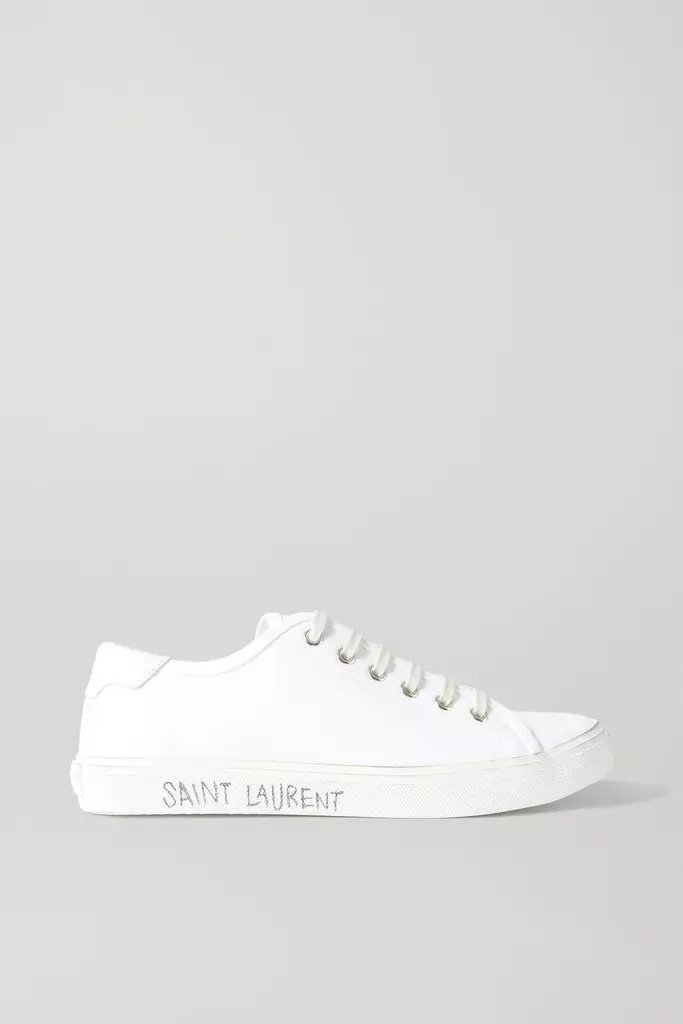 A low-maintenance tennis shoe with an added edge, the low-top Malibu sneaker from Saint Laurent is made from a lightweight cotton canvas with an ultra-comfortable rubber sole. To achieve that ideal lived-in, not-too-brand-new appearance, each sneaker is scuffed up a bit by hand, perfectly matching the handwritten logo adorning the sole.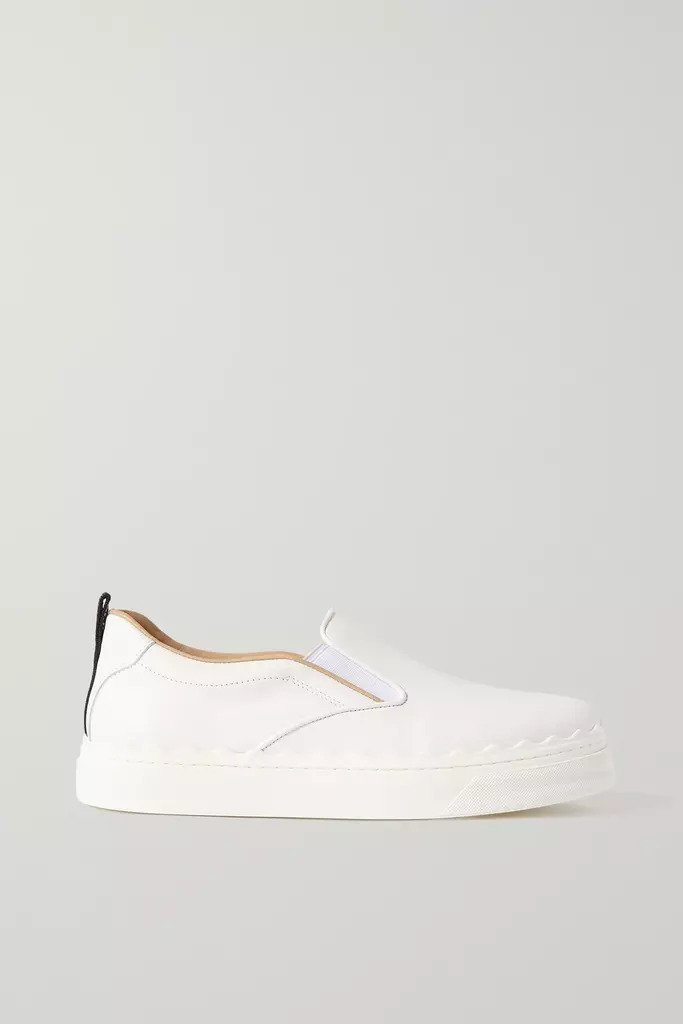 If you're after a sneaker with a touch of glamour, look no further than this slip-on from Chloé. Furnished with the label's signature wavy edge, glowing white leather, and smooth cream interiors, this one oozes French chic. Of course, functionality is not forgotten: a pull tag at the back (donning Chloé's name) makes it easy to slip on and off.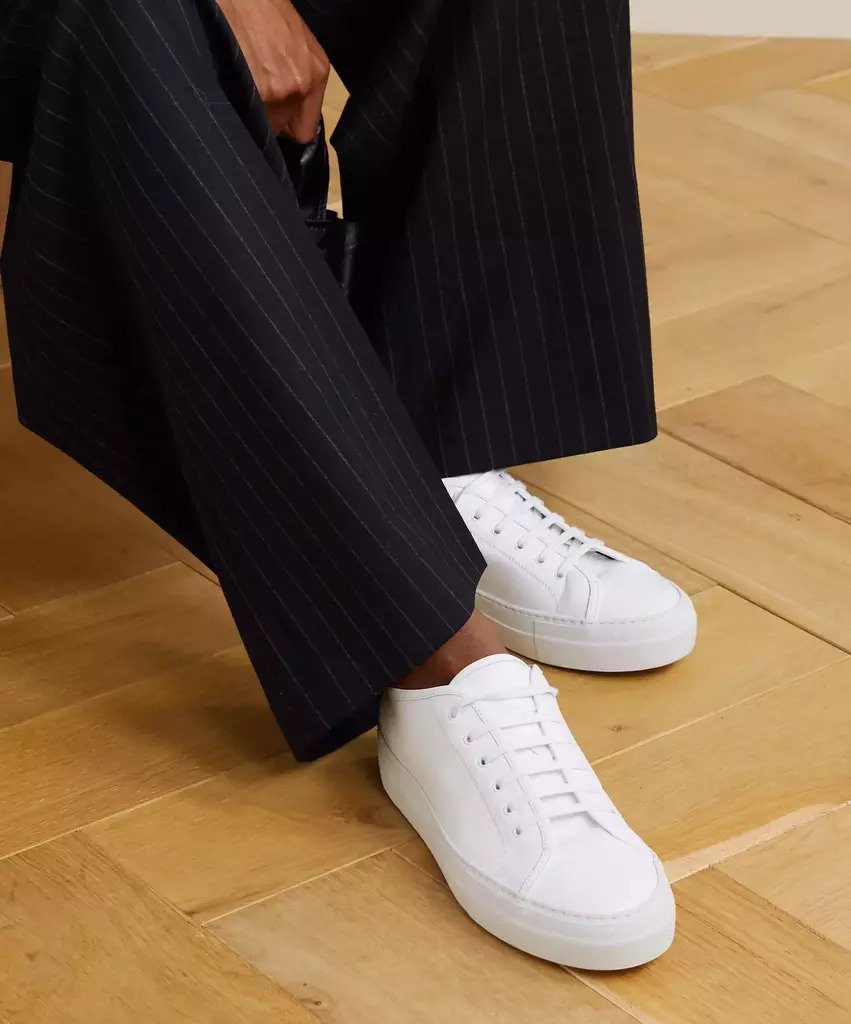 It's no wonder that in the world of white sneakers, Common Projects has developed a cult following. Their cool, minimalist style is on full display in the Tournament Sneaker, touting a thick platform sole that adds a little lift to the classic design. Indicative of the brand's exacted approach, the typical gold serial number ensures your pair is uniquely yours.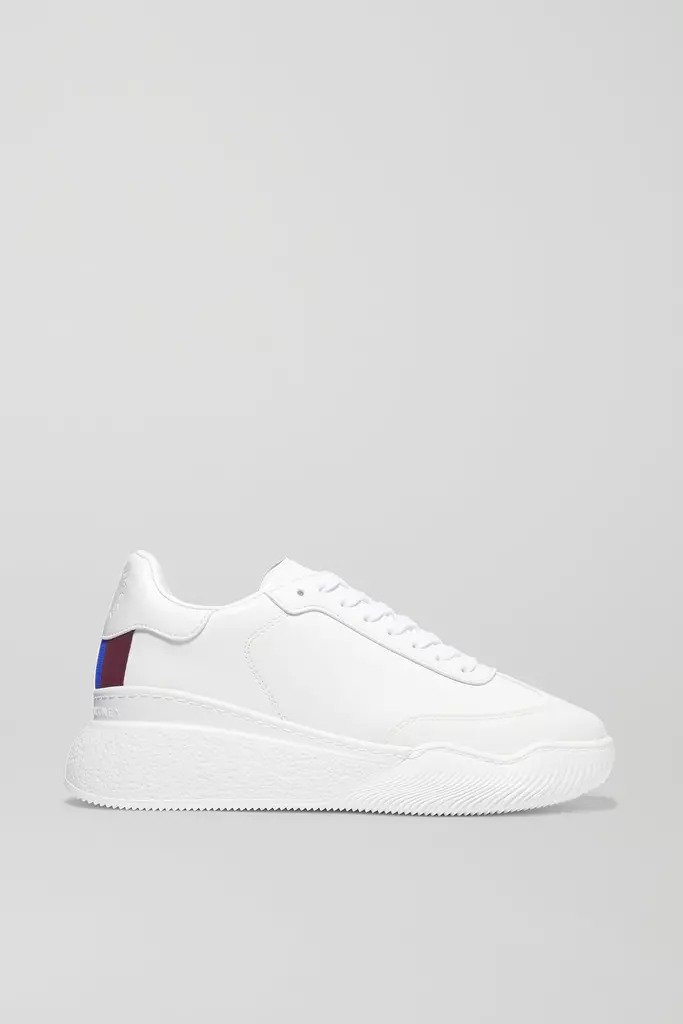 At the intersection of sporty functionality, stylish appearance, and innovative sustainable design is Stella McCartney's personal sneaker of choice, the Loop. Crafted out of synthetic leather without the use of glue, its narrow toe, a wide platform sole, and ribboned heel give this sneaker a laid-back elegance easy to dress up or dress down.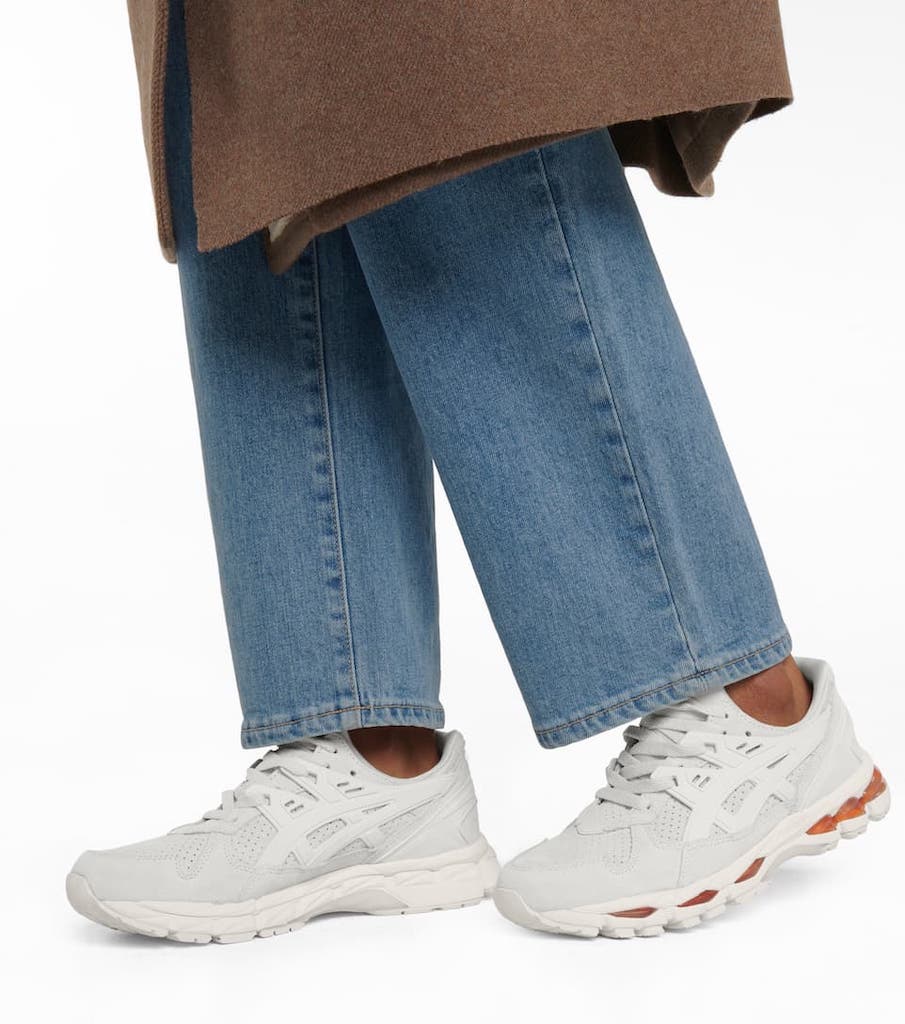 In the ever-expanding world of athleisure, Japanese label Asics is a leader in setting trends. The 21 is its latest addition to the Gel-Kayano line, incorporating the traditional gel sole for maximum comfort and shock absorptionwith a breathable composition of leather and fabric. Eye-catching splashes of orange dotted on the sole make this pair as fashionable as they are functional.
This distinctive Swedish fashion house developed quickly into one of the most coveted brands for any fashion-forward wardrobe. An outside-the-box rendition of the classic white leather sneaker, their Steffey model features a thick cream-coloured sole and broad Velcro straps, calling to those after a little something to really set their look apart.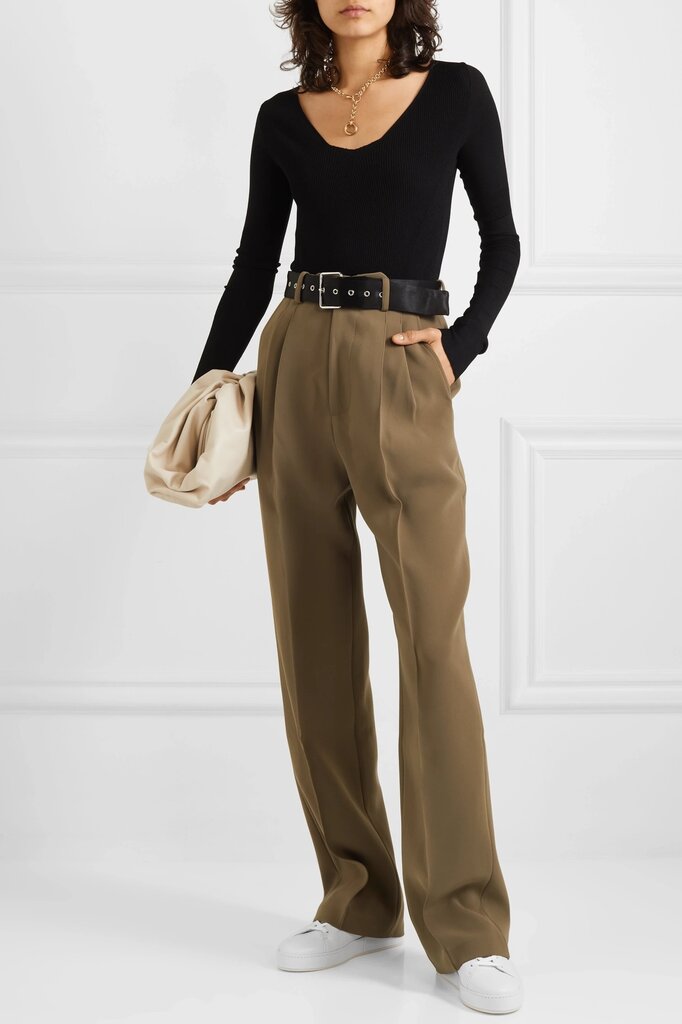 Italian luxury brand Loro Piana commits itself to only the highest-quality materials available, meaning these white sneakers you'll be sporting daily will certainly be made to last. Produced with 100% calfskin Italian leather both water and dirt-resistant, the Nuages sneaker will maintain its glimmer without effort, boasting an enduring freshness to match this timeless design.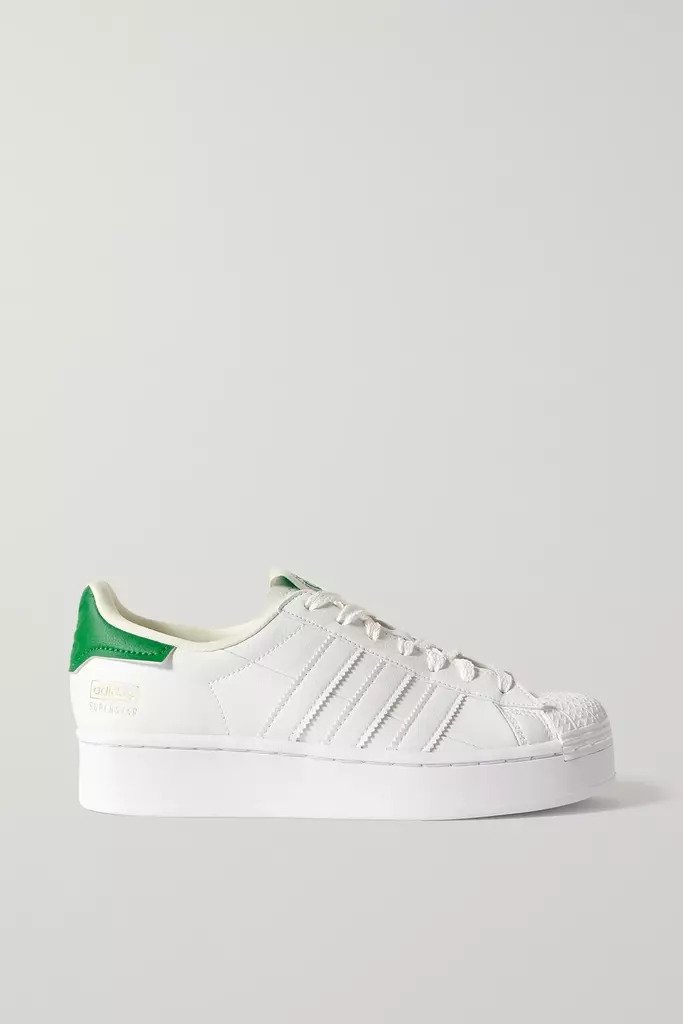 In one single sneaker comes a fusion of the label's most iconic accomplishments, based dually on the 1990s "Superstar" model and the beloved "Stan Smith", and equipped with its trademarked "Primegreen". The result is an all-in-one sneaker simultaneously retro and modern, immediately recognizable and entirely original, and sure to induce envy.
Read More:
Words: Sara Foster