Our Best White Sneakers for Men
We've got you covered if you are looking for some of the best white sneakers for men. After studying the current trends and the most popular brands, our choice has been carefully made.
White sneakers are a cornerstone of any man's wardrobe – they're the foundation, the base, that ties your entire look together. In short, the classic white sneaker goes with any style – from minimal sleek suits to more elegant streetwear looks.
This probably helps explain why there's such a large selection of the humble white sports shoes out there. The all-time classics from the big players, the extravagant statements from upscale brands, and minimal solid flexes from the smaller labels – there is simply something for everyone. Whichever you choose, with proper care, the classic white sports shoe will serve you and your wardrobe well.
This brings us to a small but important question:
How do you clean your white sneakers once you've got them?
The quick and easy way is with a small cleaning kit like Liquiproof LABS Footwear & Fashion travel bag. It contains a refresher, eco-cleaning fluid, protective spray, a microfibre towel, and a vegetable fibre brush. It has everything you need to keep your classic white sneakers looking box-fresh.
No matter what kind of white sneakers you are looking for, from sporty to luxury, from high-top to low-top or minimalist, we've rounded up a thorough list of the best white sneakers for men. Our favourite sneakers will give you plenty of choices and help you make an informed purchase of this fundamental piece of clothing. Now, all you need to do is pick the right pair of shoes.
THE BEST SPORTY WHITE SNEAKERS FOR MEN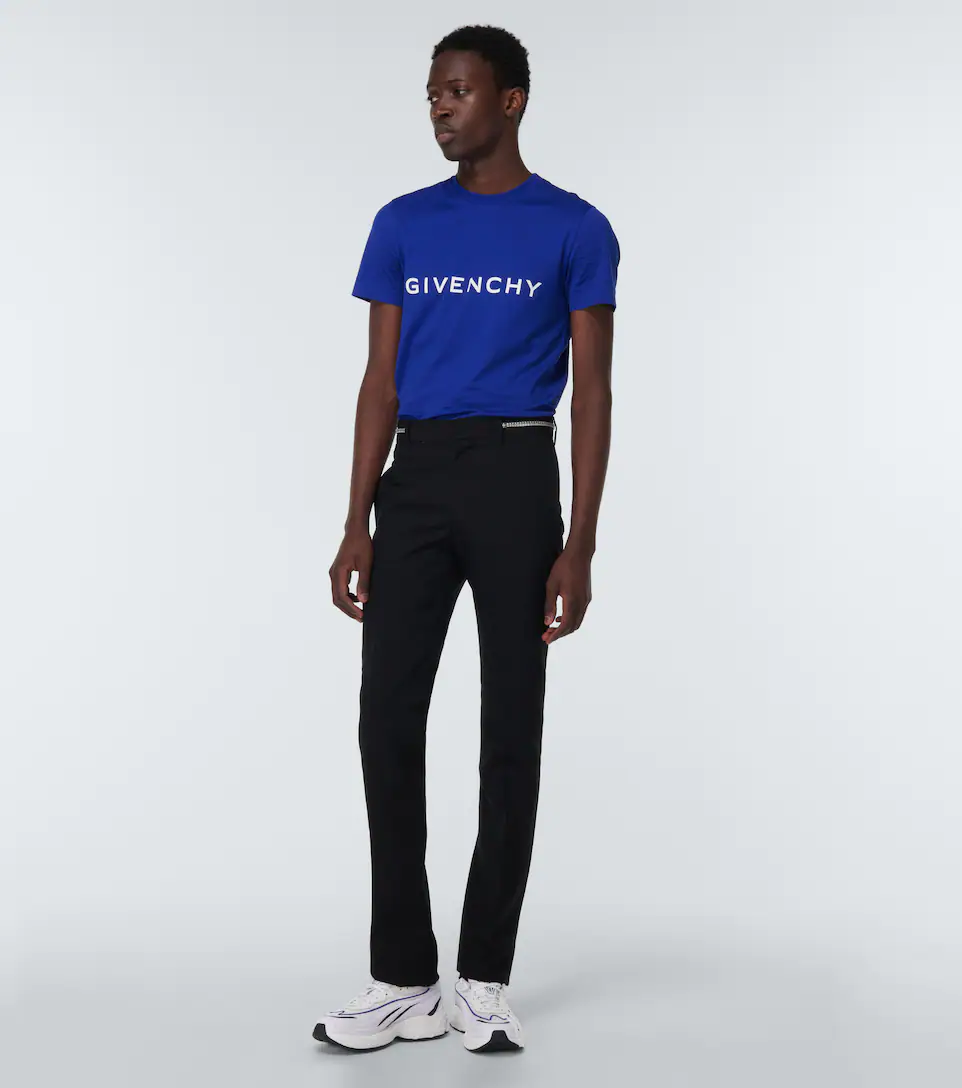 Adidas is known for creating enduring and undisputed classics that have stood the test of time, evolving from a working basketball court shoe to the streetwear icon we know today. Recently, the Three Stripes has become a synonym for a luxury feel. The German streetwear giant has manufactured some of the best white sneakers for men.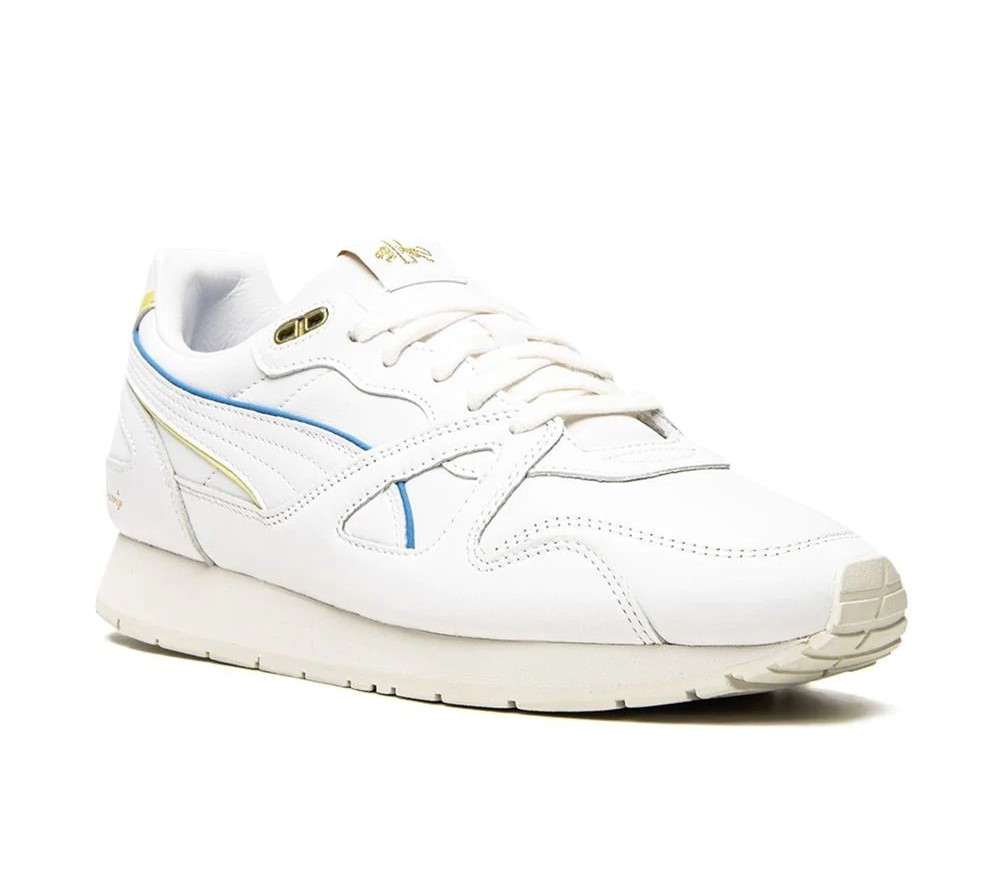 Born out of two brothers' rivalry, Puma was created by Rudolf Dassler, whose brother made Adidas (Adolf Dassler). The echoes of that love-hate sibling relationship can be heard even today, as Puma fans love to hate Adidas and vice-versa. Puma has established itself as the world's third most popular sportswear brand. Recently, the brand has created a stylish urban line of widely popular sneakers.
Loewe's Flow Runner sneakers embody the dedication to craftsmanship that the brand is known for. Made from grained leather and suede, this lightweight pair is accented with an L monogram on the sides and has serrated rubber soles.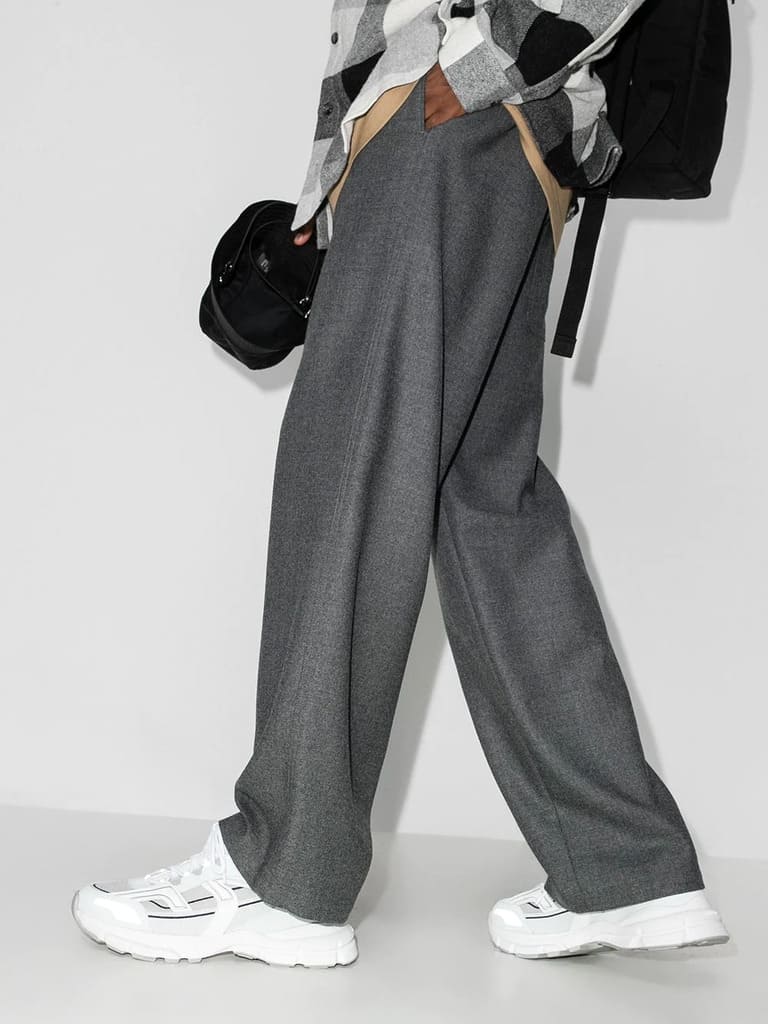 Swedish founders Max Svärdh and Albin Johansson defined their brand, founded in 2014 as "design for the next generation." With the production being based in Porto, their sneaker silhouettes and famously clean lines are causing a worldwide stir. Best white sneakers to wear with suit.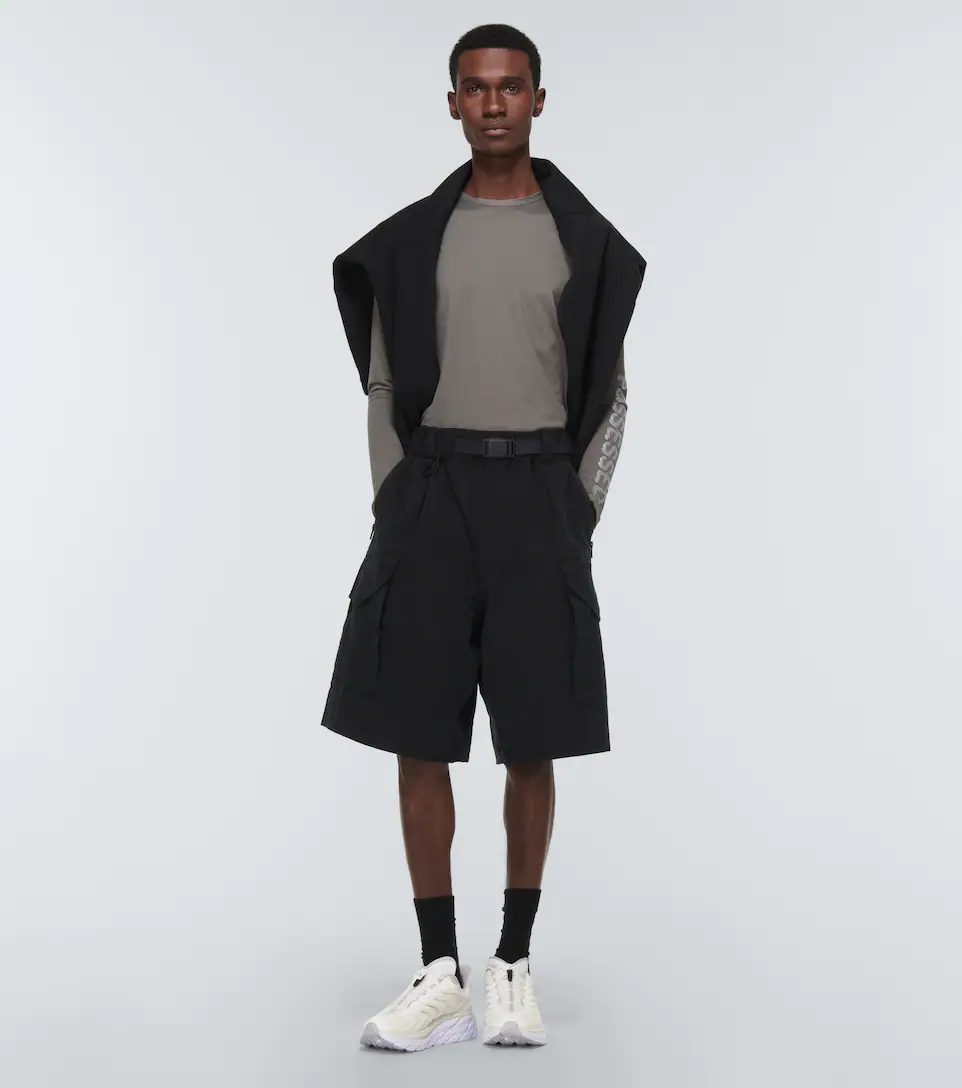 Those who live for running in the mountains consider downhill the most complex challenge. Famous Ultramarathon champion Nicolas Mermoud set an ambitious goal: to engineer shoes that he could confidently wear to attack those tricky downhills. Hoka One One was born in the process of conquering the world's most challenging terrains. And conquered they were.
The brand's name means "to fly over the earth" in Maori. Those who have run downhill wearing Hoka-One-One sneakers testify to that exact feeling. Best of all, their sneakers are competitively priced.
Shop now
LUXURY WHITE SNEAKERS MEN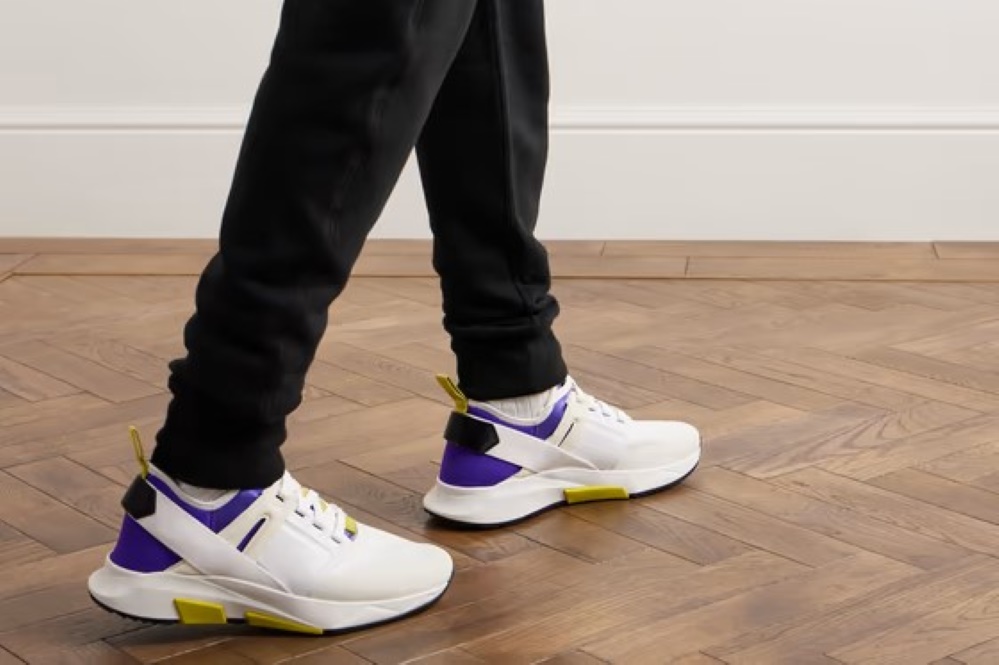 'Jago' sneakers from TOM FORD are the label's first venture into streetwear – though they're equally well-made as the brand's signature formal wear. They're made in Italy from a blend of scuba, mesh, and leather with cushioned insoles and rubber soles.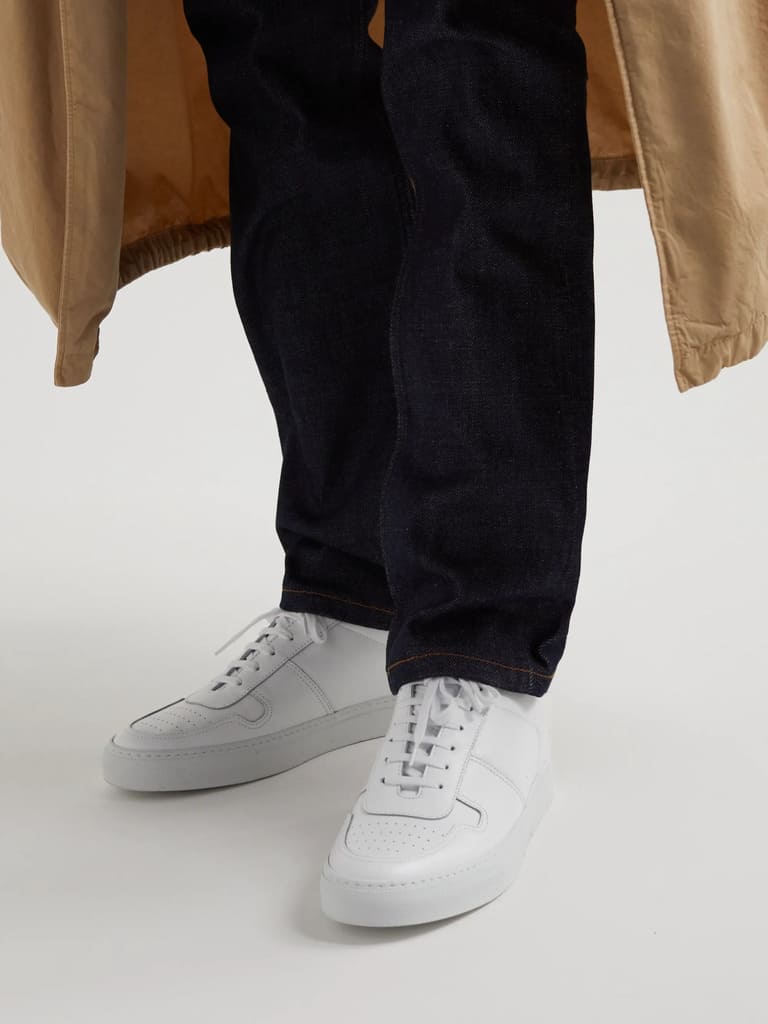 You could argue Common Projects white sneakers single-handedly brought the minimal white sneaker back into rotation. The Dutch label is known for its sleek, unfussy designs that match almost anything. This is a solid and straightforward take on the best white sneakers for guys from the masters of shoe manufacturing that feel luxurious without losing any style or timeless appeal.
Shop now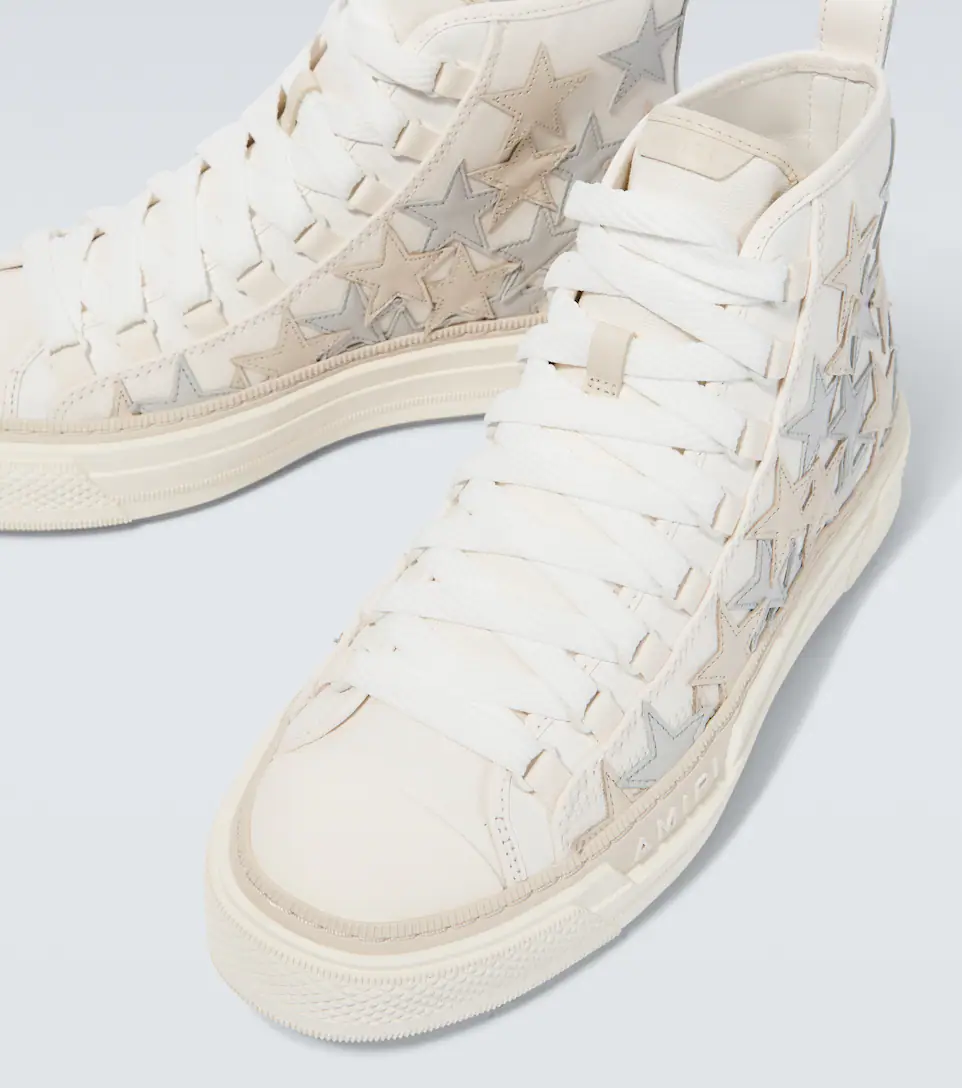 Mike Amiri is an American fashion designer of Iranian descent who successfully blended West Coast streetwear with the Californian Rock'n'roll rhythm and traditional Persian motifs. All of that is wrapped into a highly luxurious style that subjugated the fashion world. The brand's sneakers are made of premium materials and feature layered rubber soles.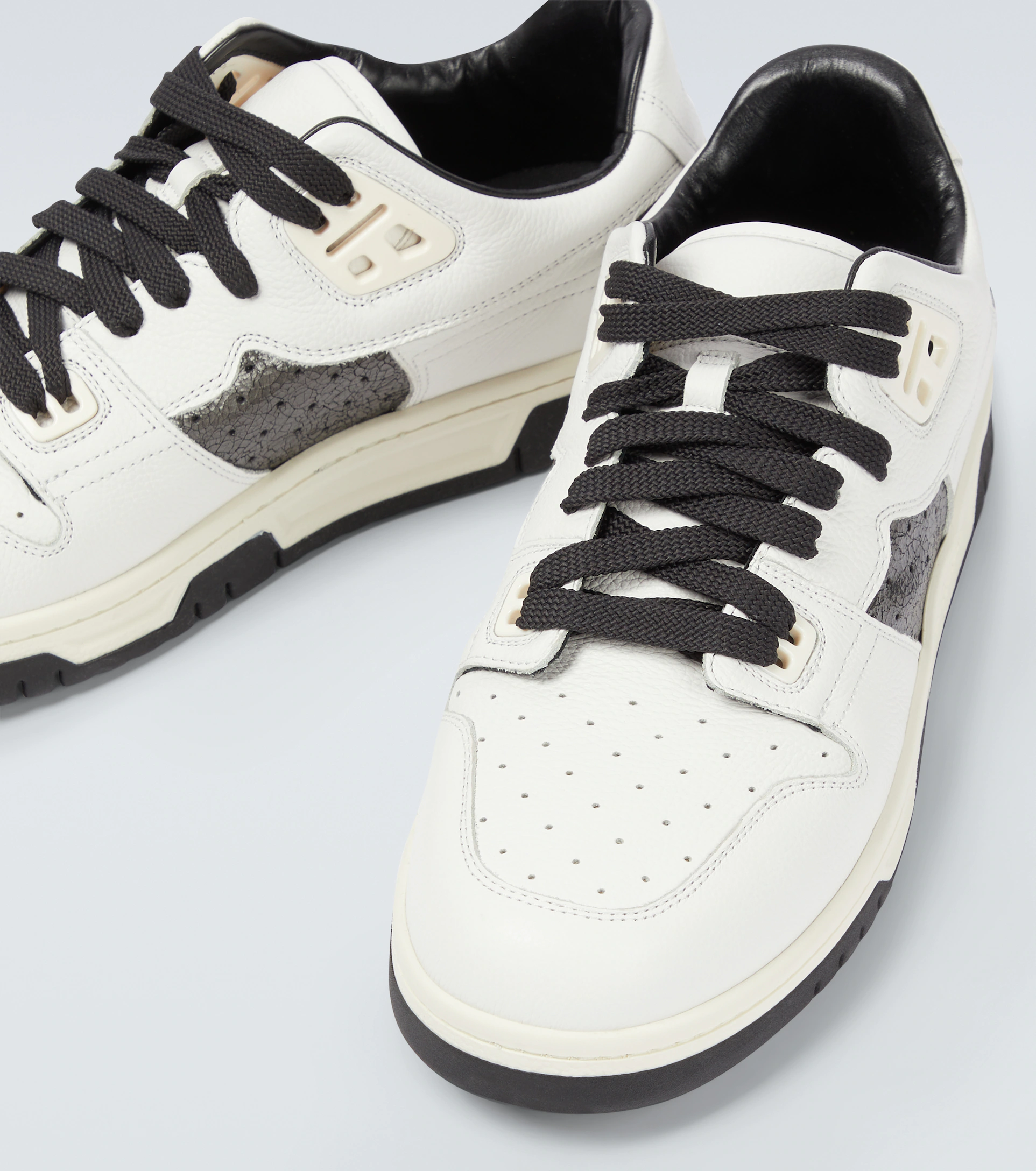 Who would have guessed such an unstylish Word as "acne" would become the epitome of elegance? In reality, the Swedish designer Johnny Johansson (co-founder and creative director) named his brand after the acronym for "Ambition to Create Novel Expressions." Later, the brand expanded its name to Acne Studios and became the standard-bearer for the Stockholm fashion style. In the founder's words, Acne Studios is all about the product. Their white leather sneakers men are proof of this concept.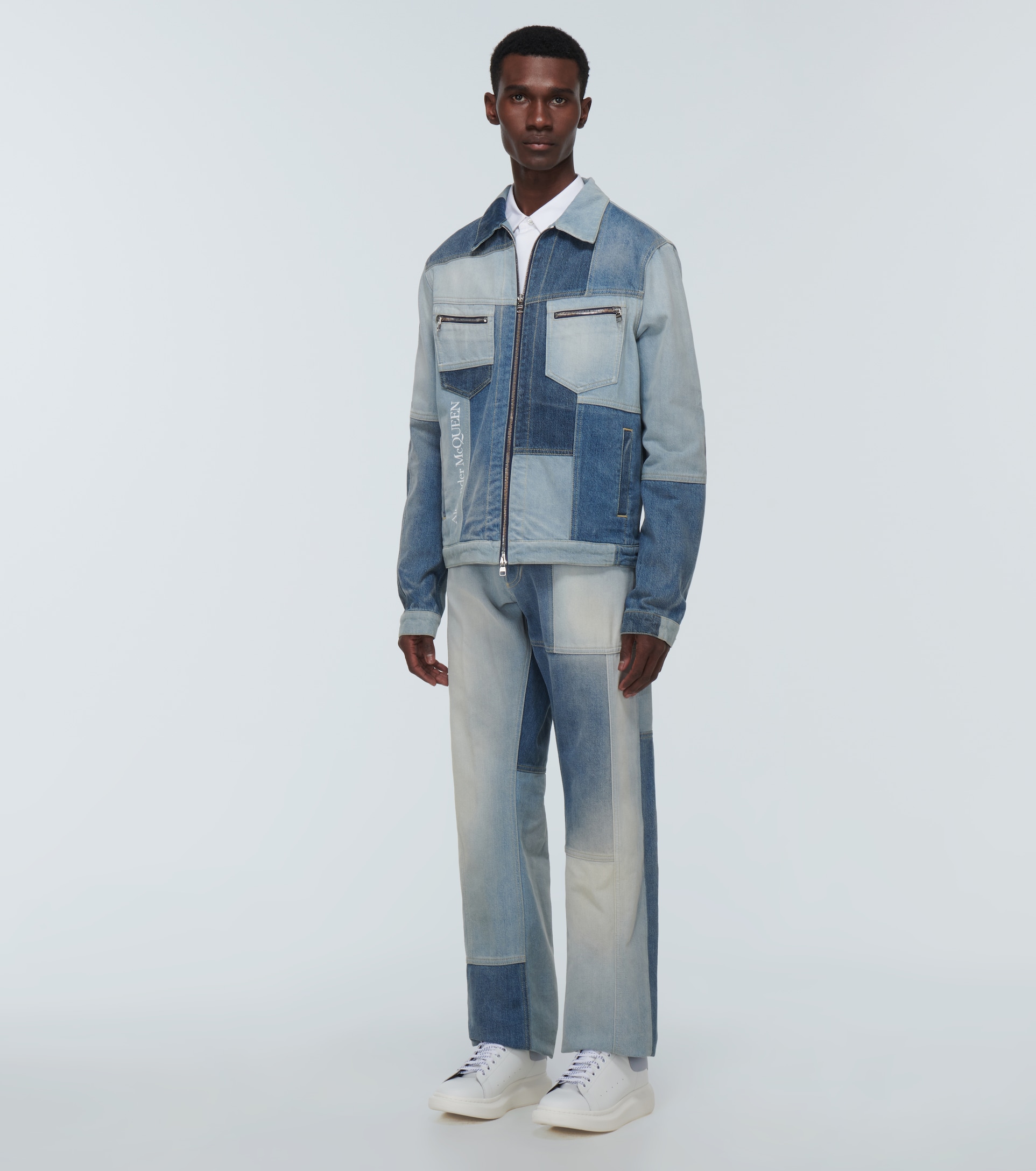 The English fashion brand survived a tragic crisis when its founder committed the first high-profile fashion celebrity suicide in 2010. Nevertheless, the brand was inherited by Sarah Burton, who improved upon the already engaging style with extravagant and exaggerated lines by adding wearability to their 100% Made in Italy products.
The most quality materials, as well as borderline luxury, are what define Alexander McQueen best white leather sneaker. Tapered and exaggerated soles are the brand's signature detail.
Shop now
HIGH-TOP WHITE SNEAKERS MEN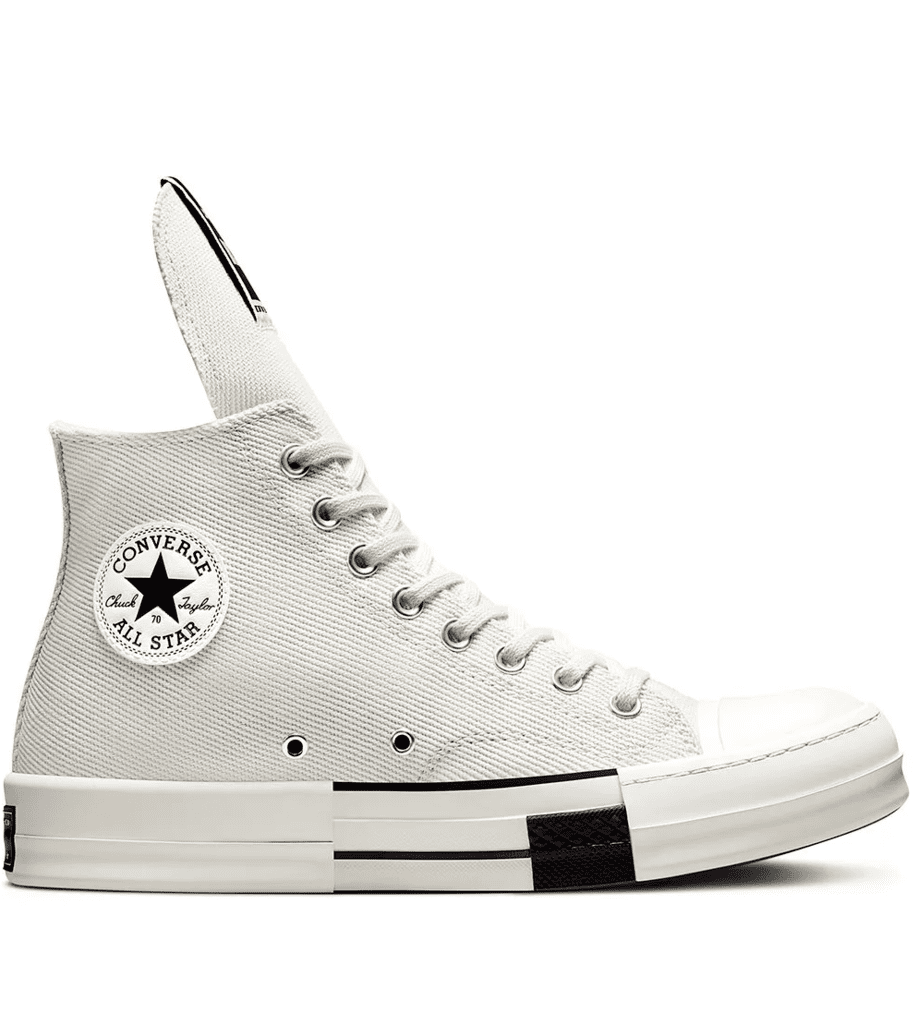 Lily white/black canvas Drkstar Hi sneakers from CONVERSE featuring ankle-length, branded insole, ankle-length, front lace-up fastening and logo patch at the tongue. These styles are supplied by a premium sneaker marketplace. Stocking only the most sought-after footwear, they source and curate some of the most hard to find sneakers from around the world.
Shop now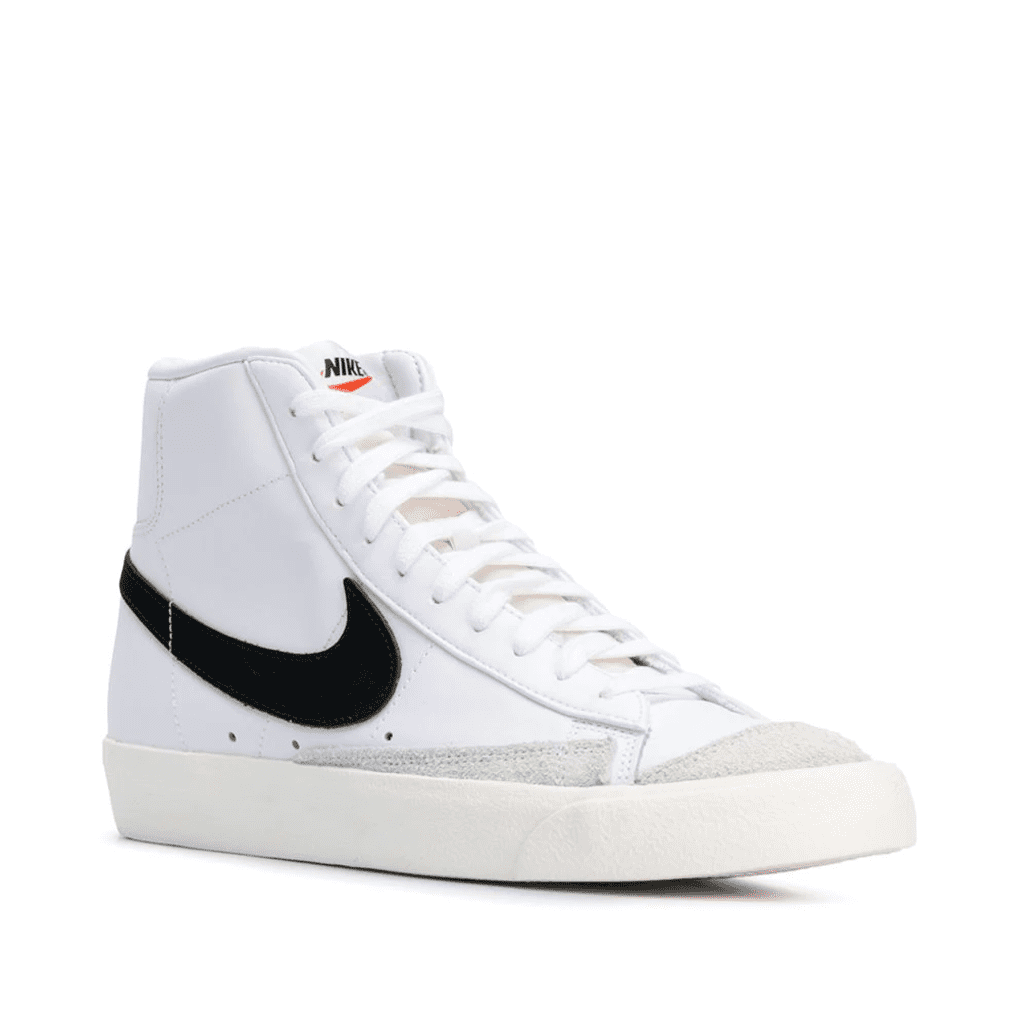 Nike influenced modern urban history by incorporating Michael Jordan's silhouette and basketball magic in the legendary "Air Jordan" sneaker. The brand's famous slogan "Just Do It", and its "Swoosh" logo, were seen virtually everywhere. Thirty years later, Nike has maintained its privileged position in the sneaker lovers' universe.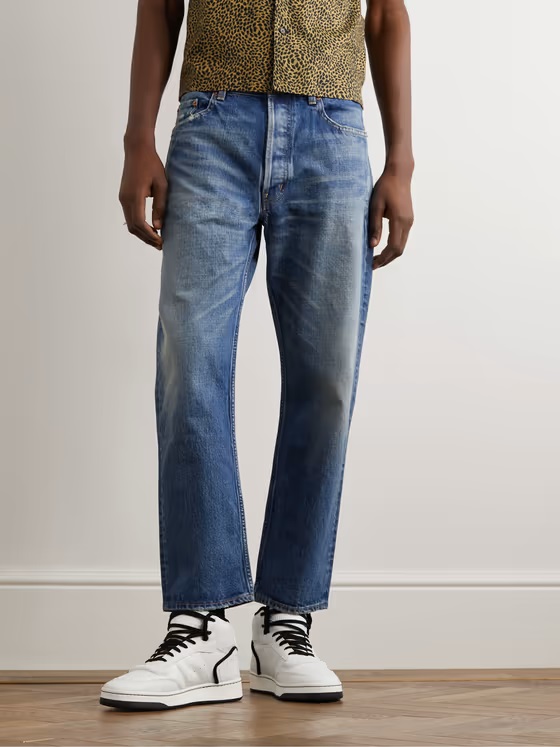 Six decades ago, Yves Saint Laurent reinvented womenswear by removing skirts and dresses and empowering women to wear trousers in entirely new and innovative ways. Yves Saint Laurent used French fabrics and manufacturing as a forerunner of the Parisian dazzling design. When the brand moved into sneaker territory, its shoes became an instant classic because their design allowed fashion lovers to wear them on any occasion, from the office to the wildest parties.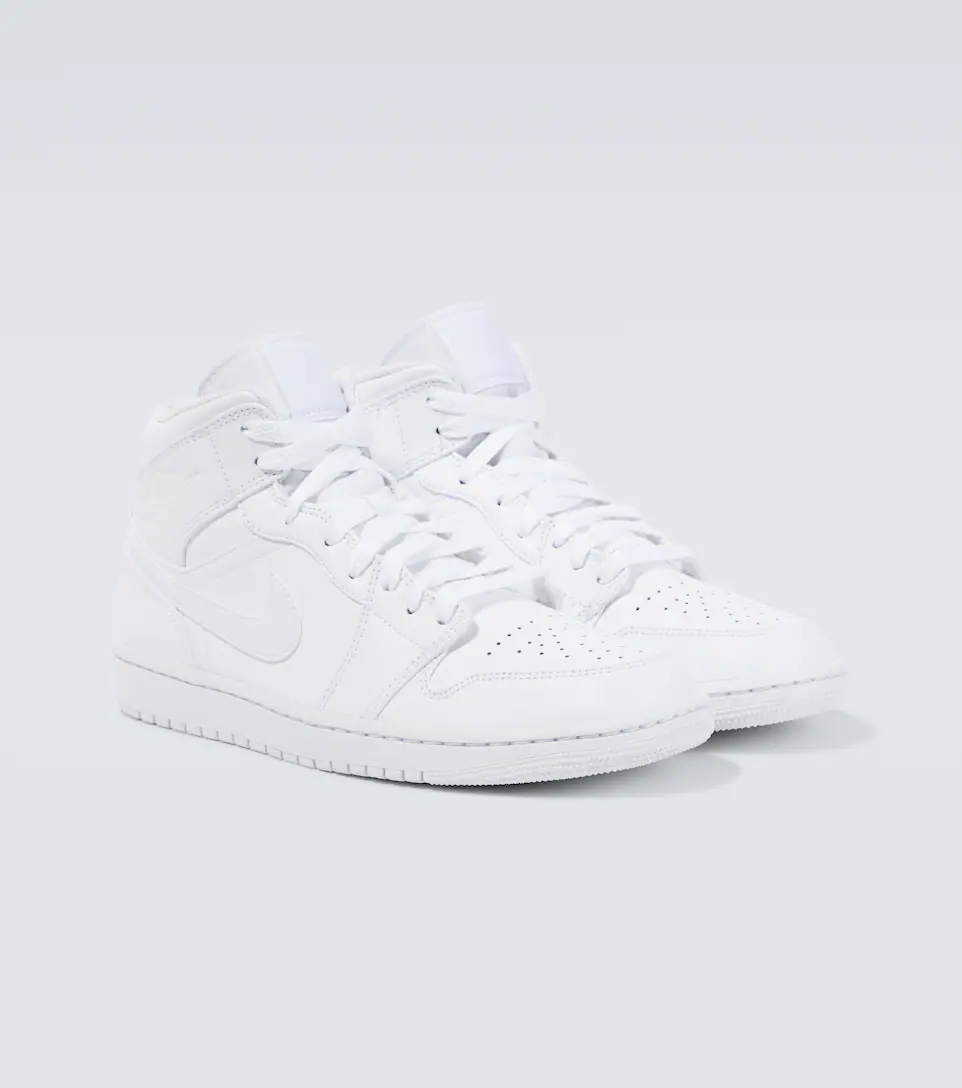 Featuring leather construction and trademark Swoosh details, the Nike Air Jordan 1 sneakers are a perennial classic. With perforated toe caps and cushioning Air soles, these medium-high shoes look clean and classic.
A legacy design has been upgraded with the New Balance 650s. Featuring perforated leather uppers, mesh detailing, and logo detailing, these are court sneakers for the modern era.
LOW-TOP WHITE SNEAKERS MEN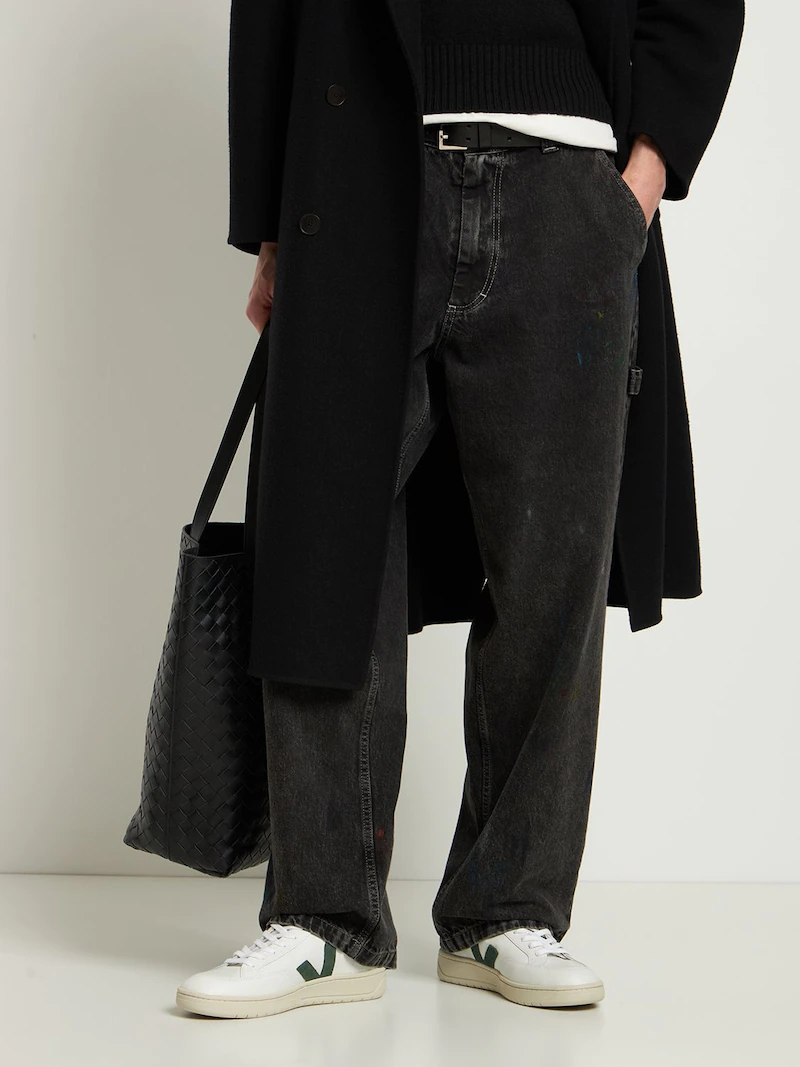 This Parisian label quietly pushes the needle for ecologically sound and socially responsible footwear in its effortlessly stylish collections. These shoes have a strong silhouette all around. There are no chemicals, no pollution, only good vibes – that resonates in our list of the best white sneakers for men.
The Italian footwear brand founded in 1968 by Nazzareno Di Rosa is known for using enduring traditional techniques to create its luxury white sneakers line. Each sneaker goes through over 100 manufacturing processes to have a perfectly crafted pair. The Officine Creative look is always a supreme visual experience of Italian creativity.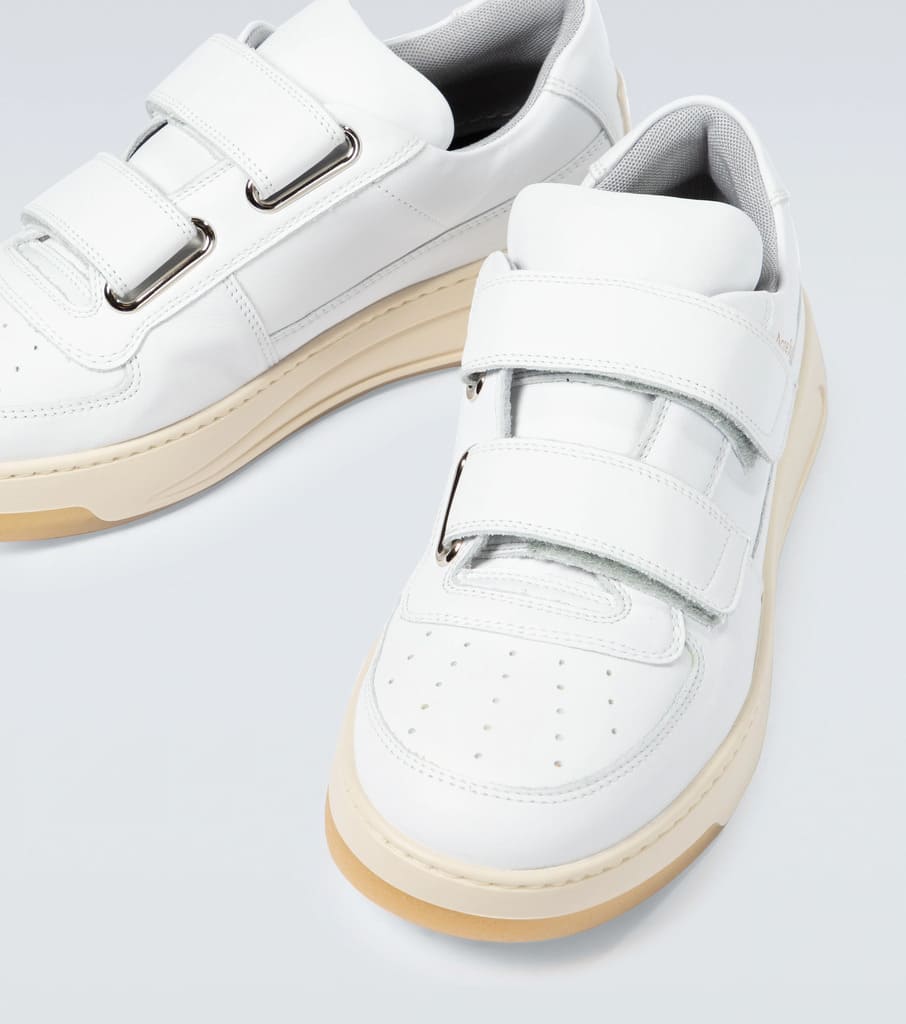 If you're tired of the lances, this model is for you. Back to childhood, you just hop in and close it with the VELCRO® with one hand. Easy, fast and one of our favourites from the list of the best white sneakers for men!
Shop now
The Nike Waffle One brings a new look to the iconic Waffle franchise and incorporates what we love about the Nike Running legacy with new innovations. The new durable plastic heel clip adds energy, and the mix of transparent mesh and suede are perfect for summer.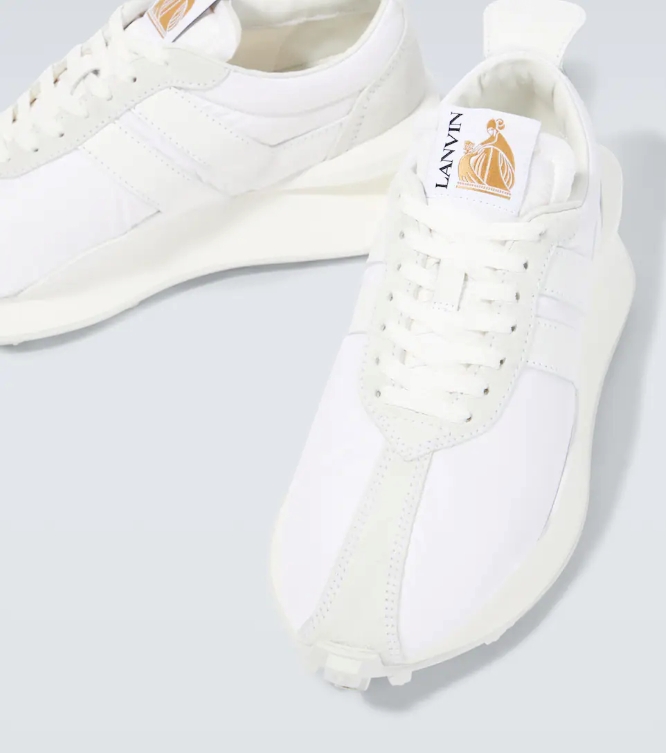 These runner-style sneakers have Lanvin's emblem on the logo patch tongues, giving them an athletic flair. With chunky lugged soles and elongated pull tabs, these paneled sneakers are a stylish addition to the wardrobe.
MEN´S WHITE SNEAKERS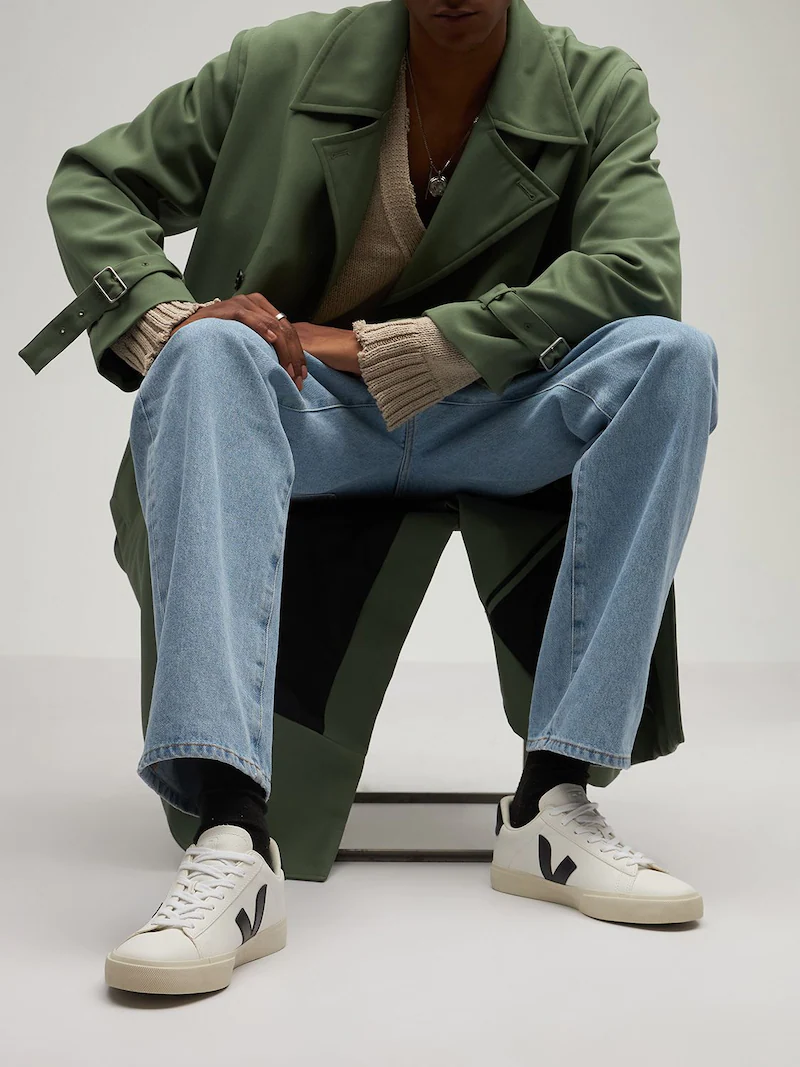 This classic and immortal design proves that Veja is at the top of the list of the best white sneakers for men this year, even if it's at the end of our guide! Don't miss this model!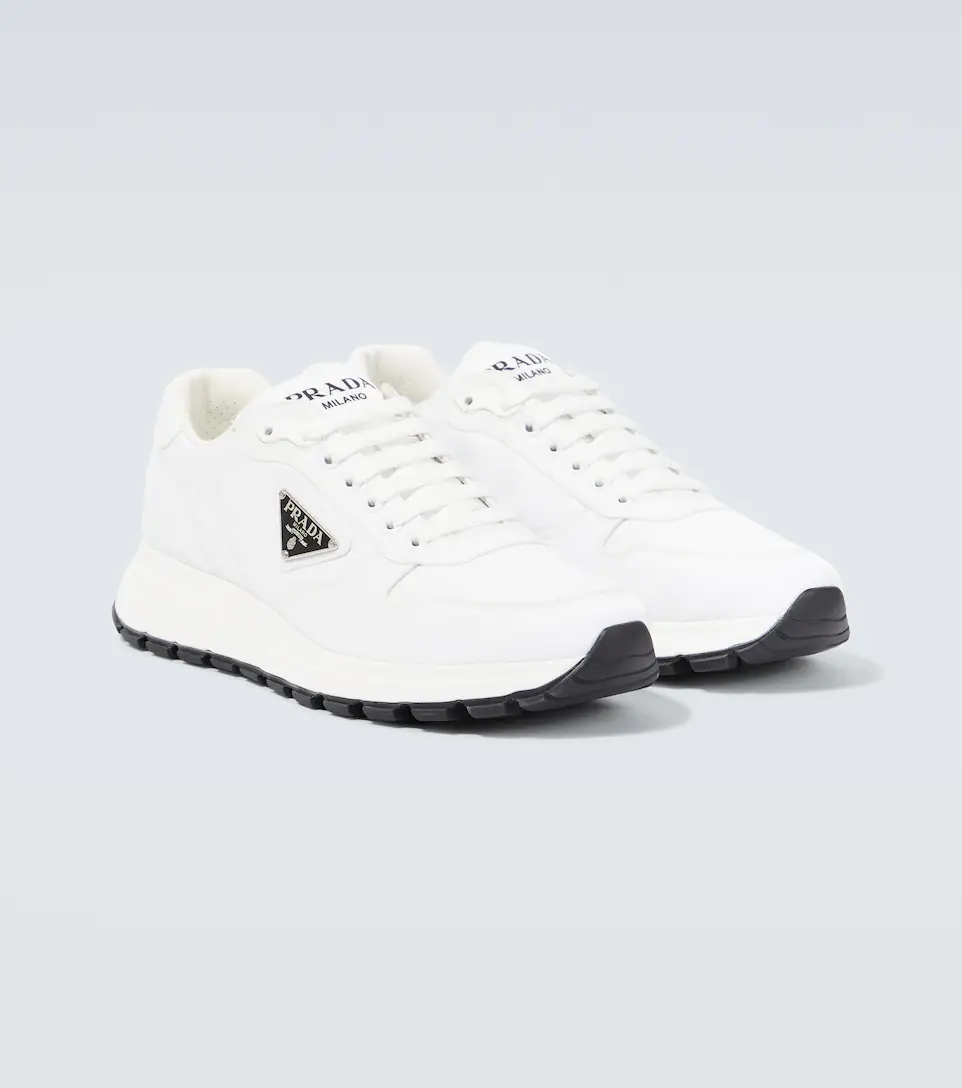 Prada's PRAX 01 sneakers are sporty and elegant at the same time. The style features a chunky rubber tread sole and the iconic enamel triangle log on the side. Best luxury white sneakers!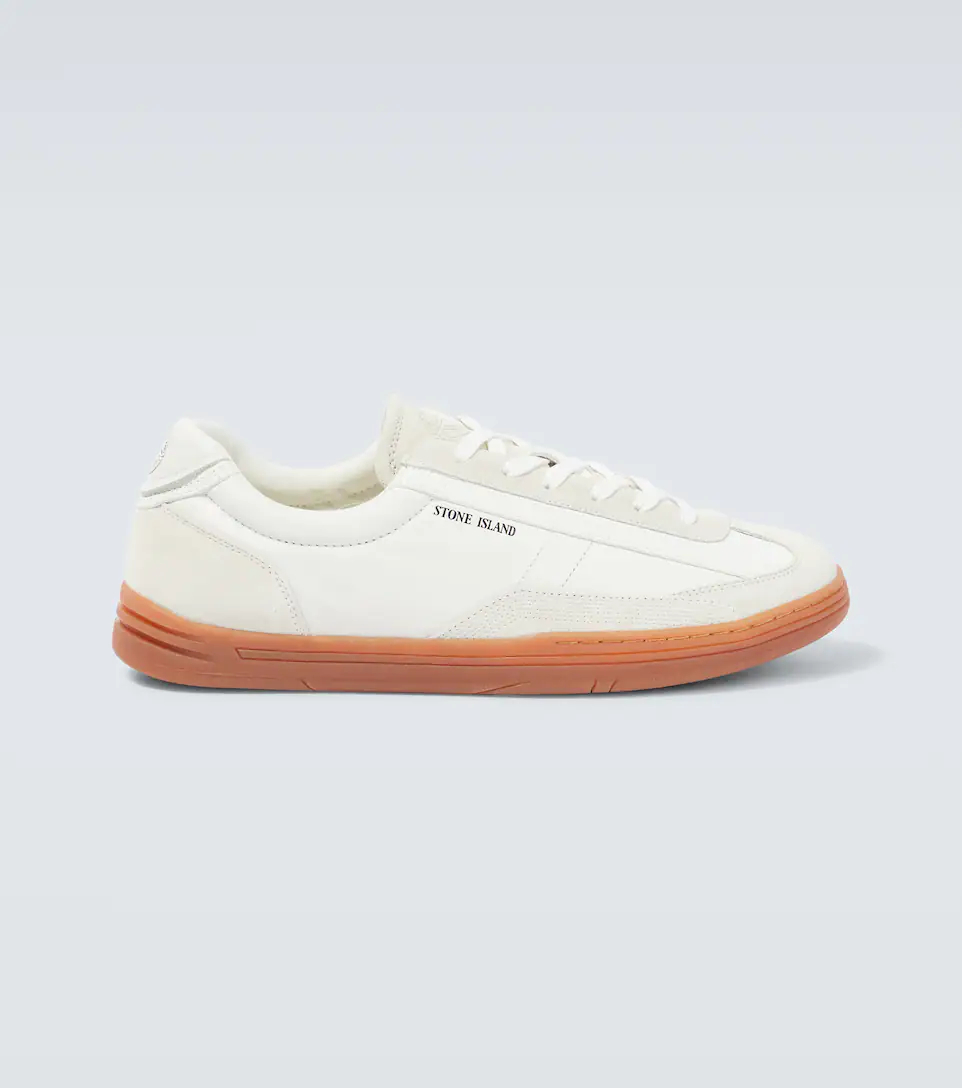 A pair of Stone Island S0101 low-top sneakers pairs well with just about anything. White leather shoes with suede trims, stitch detailing, and logo-embossed heel counters are set on comfortable rubber soles.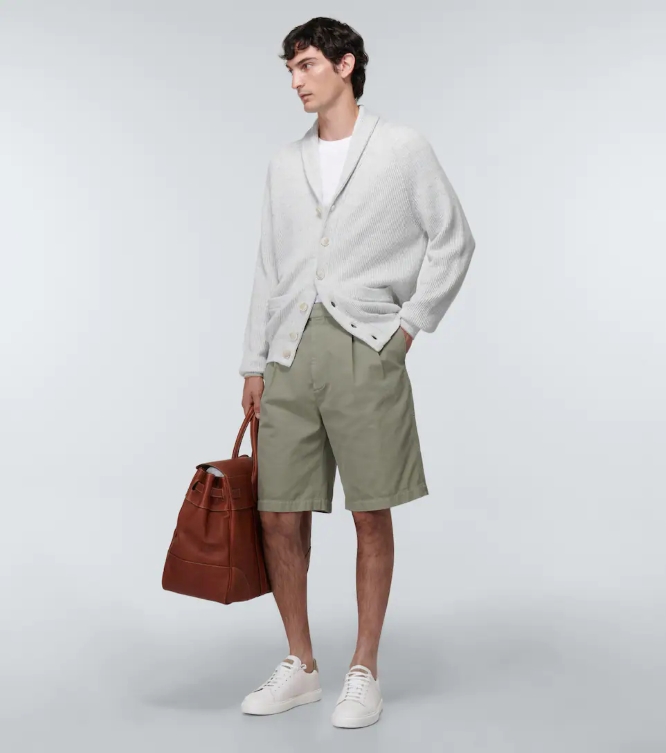 With thick rubber soles and suede panels on the heel counters and tongues, these white Brunello Cucinelli tennis sneakers feature leather uppers with brand-icons.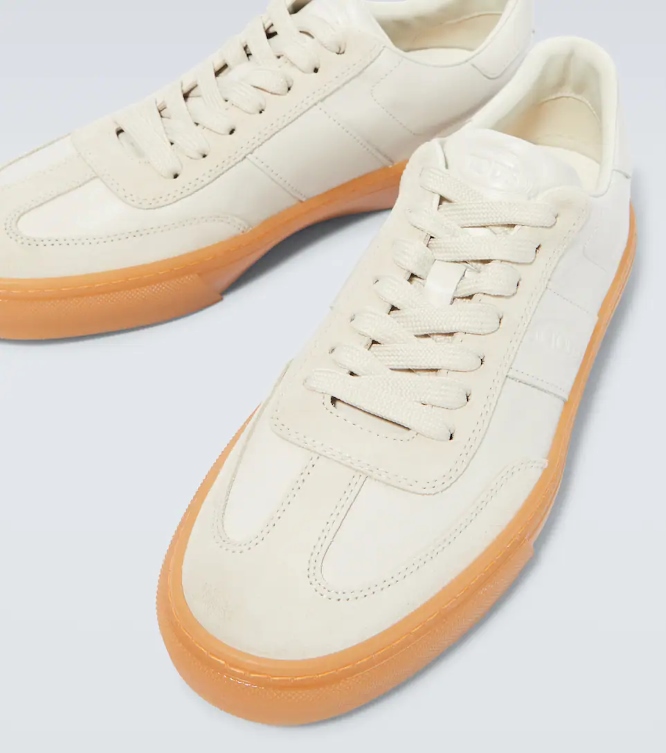 Whether you're wearing streetwear or a more formal look, these white lace-up sneakers from Tod's are the perfect pair. Featuring Italian calf leather, this style effortlessly achieves an understated yet trendy look.
What are the best white sneakers for women?
Women are blessed with a broader choice of this classic and essential footwear. Here are our best white sneakers for women for all of you looking for the right and intelligent option.
Best white sneakers men: the bottom line
There is no footwear more timeless than clean best white sneakers for men. They are worn throughout the year and are always the right choice. Simply put, they are an absolute staple in our wardrobe.
Sneakers culture has become increasingly popular in the past decade and has not shown signs of slowing down. An infinite number of designs and pairing possibilities of this ubiquitous product forge its reputation as a great accessory to any wardrobe. That's why we've done the difficult part of researching and testing for you. All you have to do is choose from our list of the best white sneakers for men.