Bovet, or Bovet 1822 as its full name stands, ranks among the most capable watchmakers of our time. The small manufacture preserves and actively practices 42 different crafts linked to fine watchmaking: from manufacturing the most challenging components, such as hairsprings, through various types of hand engraving and enamelling all the way to the fabrication of watch hands (another outstanding rarity among watchmakers who normally rely on specialised suppliers for these). All this in-house know-how allows boundless creativity to flourish at Bovet, as exemplified by the Récital 26 Brainstorm Chapter Two.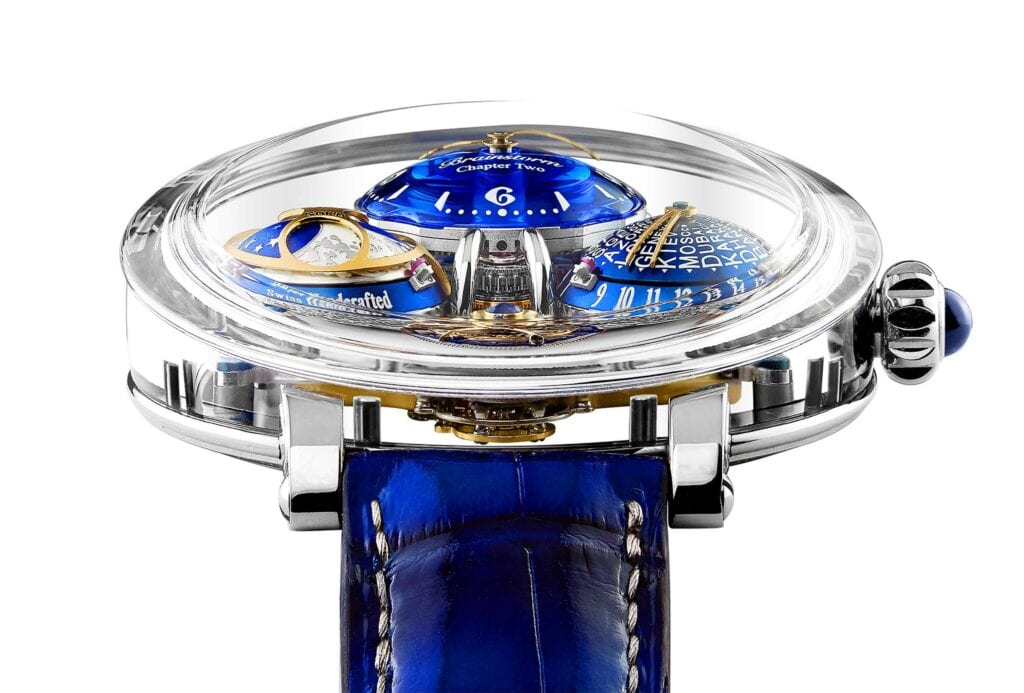 A first glance is enough to convince one of Bovet's confidence in its craftspeople. A dome dial displays the hours and minutes of local time in the upper part of the case, while seconds are read by an index fixed on the tourbillon itself, placed at 6 o'clock. Finally, two slow-rotating domes at 3 o'clock and 9 o'clock harmoniously complete the design with a second time zone and a phase of the moon indication, respectively. At night, or under a special UV light, components emit a surprising and beautiful glow, thanks to the luminescent paint applied on some of the texts and numerals, as well as on the phase of the moon disc itself.
Cased in sapphire crystal for unrivaled viewing pleasure, the Bovet Récital 26 Brainstorm Chapter Two is priced at around €323,400.
Read More: 
Words: David B.
Photos: Bovet