Long-time fans of Bulgari will know that the company has a long tradition in creating ultra-complicated chiming timepieces, also known as minute repeaters. What is a minute repeater watch? It is an immensely complex mechanical watch that can audibly play the time through a set of hammers and gongs. The wearer has to press a button or pull a slider – Bulgari has implemented the more elegant button-initiated construction – hence "charging" up the mechanism, allowing it to have the energy to take a reading of the time and power up the hammers that would strike against metal gongs. Like a church tower… But on the wrist in incredibly compact form. The hours are struck against a low tone, every 15 minutes passed since the beginning of the hour are played on a high-low tone, while the minutes passed since the last quarter are chimed on a high-tone.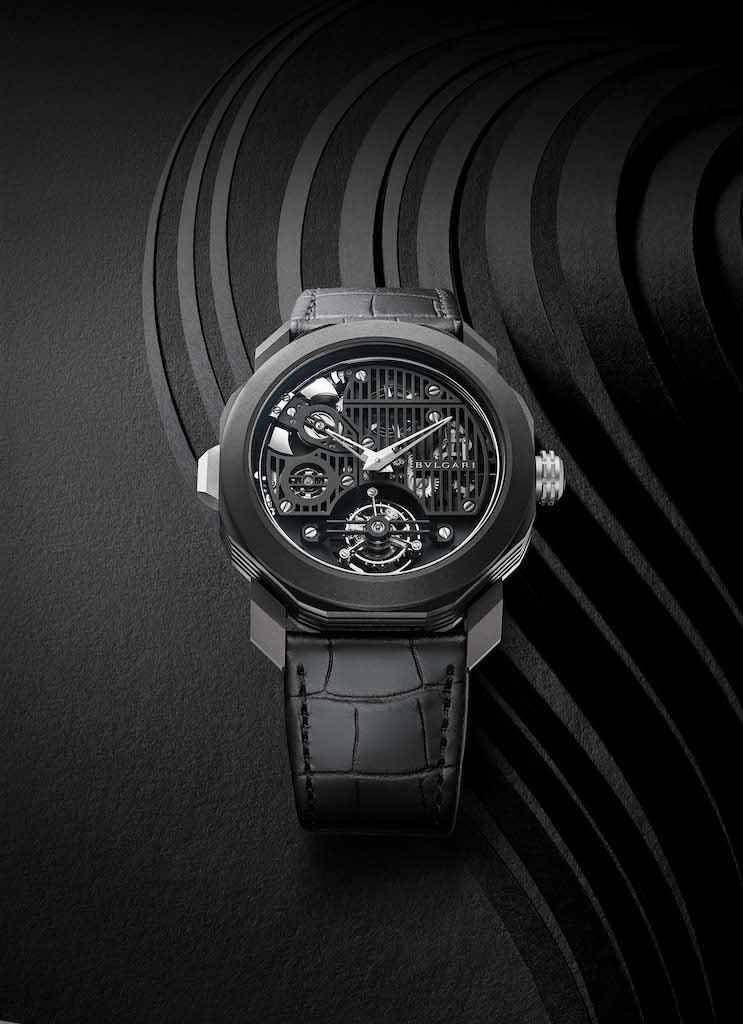 Sounds complicated? It takes one listen to understand – but takes months to realise through a series of tiny wheels, cams and funny-shaped arms watchmakers call "snails." Bulgari has been taking this concept to a yet higher level through its carillon minute repeaters. The latest in this lineage is the new Bulgari Octo Roma Carillon Tourbillon that comprises a whopping 432 components.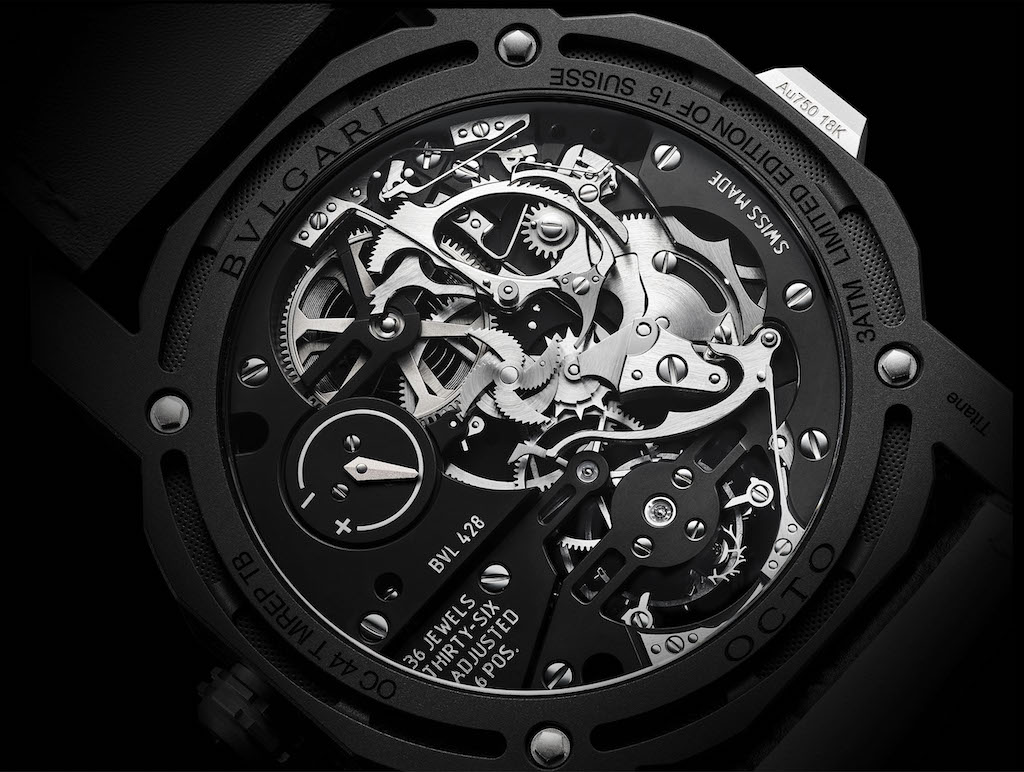 The word Carillon refers to a complex play of bells and that's exactly what the Bulgari Octo Roma Carillon Tourbillon replicates. Press the white gold button on the left hand side of the case and the beautiful chimes begin by a movement that is only 8.35mm thick. The openworked dial reveals a shiny tourbillon mechanism where 6 o'clock normally is that neatly contrasts against the 44 millimetre-wide black DLC coated titanium case.
Read More:
Words: David B.
Photos: Bulgari