The A. Lange & Söhne Odysseus solidifies its position as the most daring and fresh collection from the ultra-fine Saxon watchmaker.
The latest watch from A. Lange & Söhne is the Odysseus Chronograph and this Watches & Wonders 2023 novelty is important because it debuts as the German luxury watchmaker's first-ever self-winding chronograph.
Saxon watchmaking and, in fact, German watchmaking as a whole is ruled by just a duo of blue-blooded watch manufactures — they are A. Lange & Söhne and Glashütte Original. Both have taken upon themselves the significant role of safeguarding the smaller and the larger traditions of Saxon horology, from the way they engineer and finish their movements to the way they respect great and functional design.
A. Lange & Söhne, or Lange, as established watch collectors casually call it, has always been exceedingly reserved and calculated when it came to developing watch novelties. Always partial to precious metals such as 18ct gold and platinum, a watch in stainless steel was as rare as a blue moon over its hometown, Glashütte, and new chronograph movements had not been that much more common either.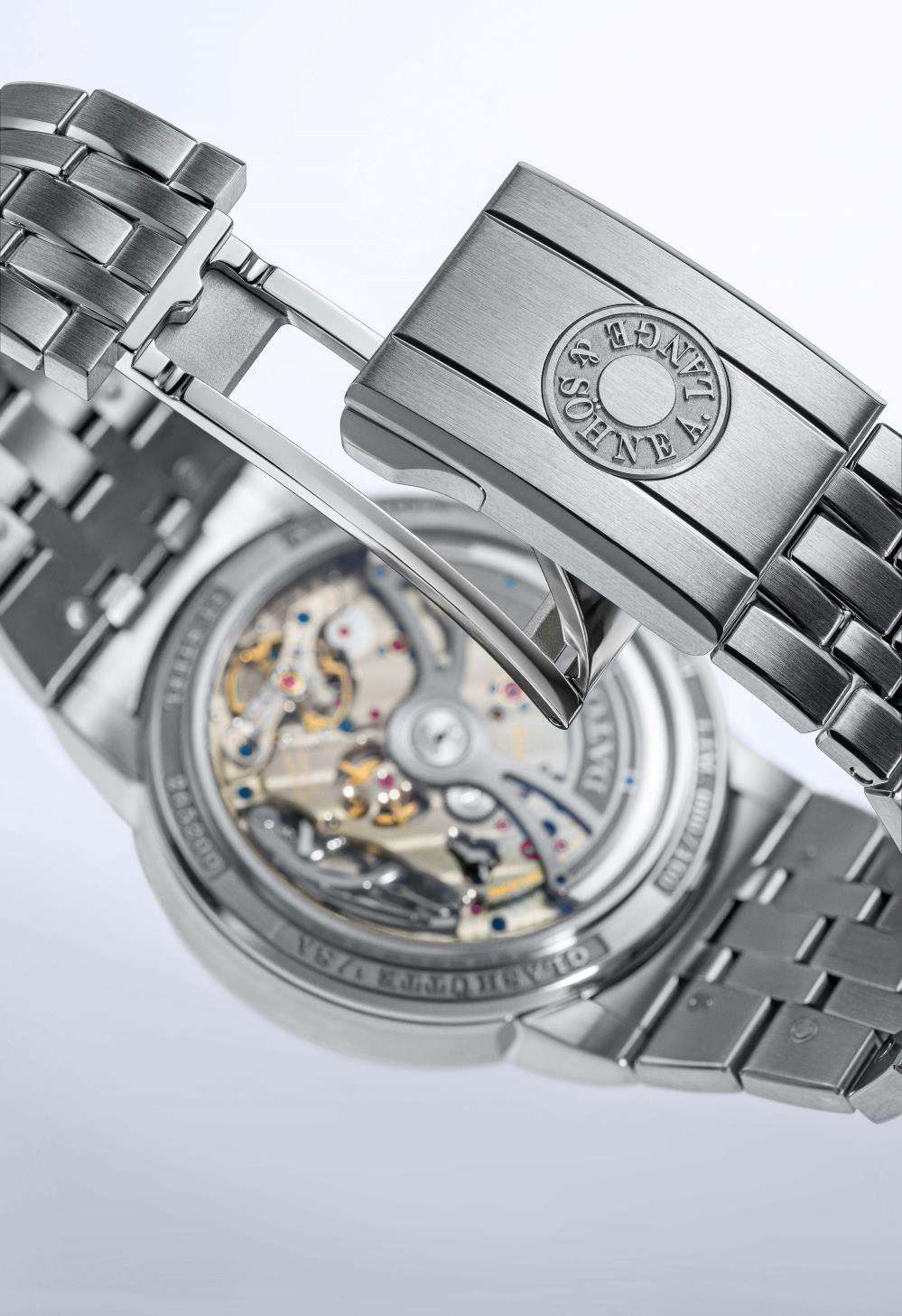 The Odysseus changed that for good when it premiered in 2019 as the company's first-ever sports watch, first-ever steel-cased watch built in series, and first-ever timepiece fitted with a steel bracelet. Whereas watch collectors have been in heated bidding contests at the world's top auctions to score one of the handful steel-cased A. Lange & Söhne watches, upon its debut the Odysseus was available in nothing, but steel. 2022 saw a beautifully finished titanium version and at Watches & Wonders 2023, the A. Lange & Söhne Odysseus Chronograph has turned heads by adding a chronograph into the mix.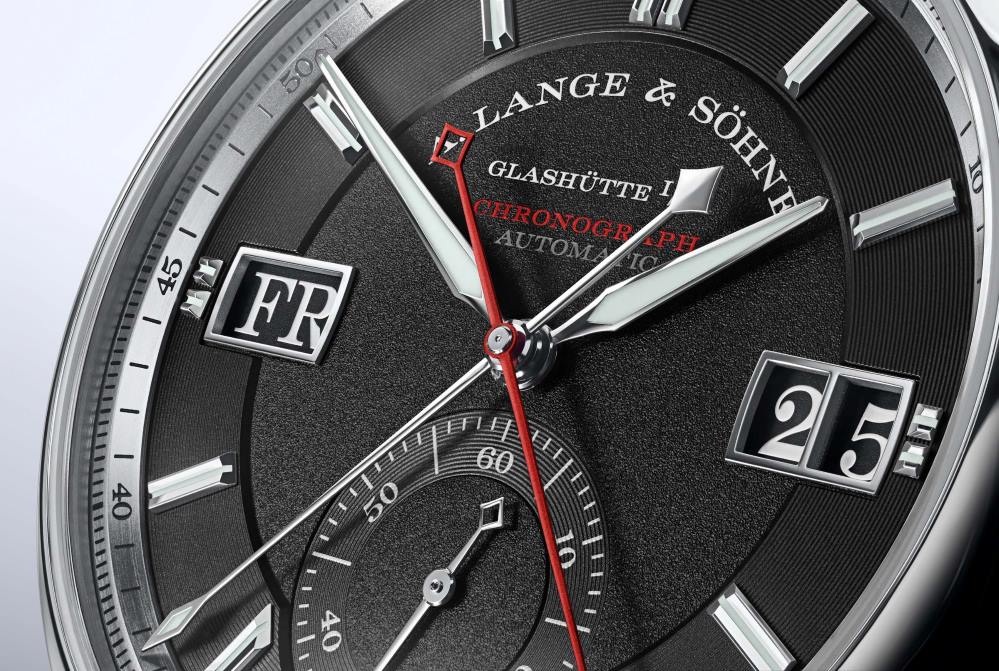 And what a chronograph it is. The rather unimaginatively named Caliber L156.1 is the first self-winding chronograph by Lange. A self-winding chronograph is challenging to develop because it has to fuse the many wheels and cams and bridges of the stopwatch function and the numerous accelerating wheels and reversing wheels and hard-wearing transmission components of the self-winding system with the base movement that tackles the basic timekeeping duties. There is, of course, a very finite amount of space available in a movement — the L156.1 has 516 movement parts, 52 jewels and 4 gold chatons in a space of just 34.9 by 8.4 millimetres.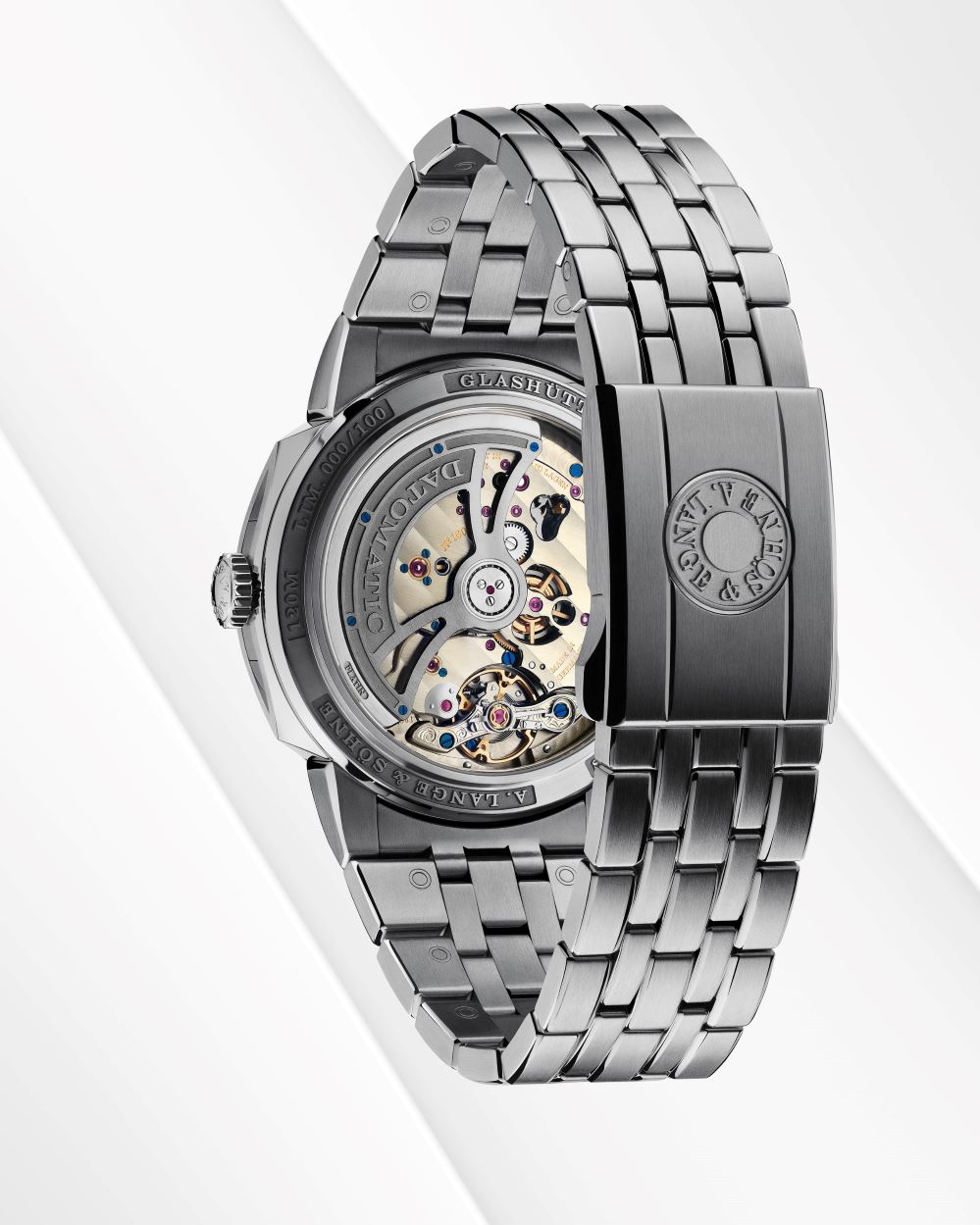 All cased up, the A. Lange & Söhne Odysseus Chronograph measures a very elegant 42.5mm-wide and a manageable 14.2mm-thick — again, an impressive achievement considering the many layers of the movement, including the iconic double date apertures and the equally large day indication.
Always with an eye for details, the Odysseus Chronograph offers a remarkably clean look for a chronograph — most stopwatches are fitted with at least two or three subdials to indicate the chronograph's seconds and minutes that are timed independently and separately from the main time display. On the Lange Odysseus Chronograph, the seconds, as well as the minutes, are displayed by two centre-mounted hands — an extremely rare and challenging feat even among ultra-high-end luxury chronograph watches.
We love the A. Lange & Söhne Odysseus Chronograph because it is a powerful extension of the Odysseus watch collection which in turn tells us that the Lange sports watch is in high demand and therefore here to stay. Our favorite is still the titanium-clad, non-chronograph version for its industry-leading titanium finishing — but we would happily time our espresso extract with this beauty on.
More information and prices can be found here.
Read more: