New Luxurious Land Rover Defender 130 Outbound
Land Rover continues to push boundaries with the introduction of the new Land Rover Defender 130 Outbound. This luxurious addition to the Defender lineup caters to the needs of adventurous souls seeking unparalleled exploration capabilities while offering uncompromising comfort and style. In tandem with the Defender 130 Outbound, Land Rover unveils the powerful 500PS Defender 130 V8 and the County Exterior Pack for the Defender 1102, further expanding the brand's offerings and providing clients with more choices. The new additions to the Defender brand offer a balance between passenger comfort and cargo versatility, making it an ideal choice for those seeking a spacious and capable SUV that can adapt to a variety of lifestyle demands.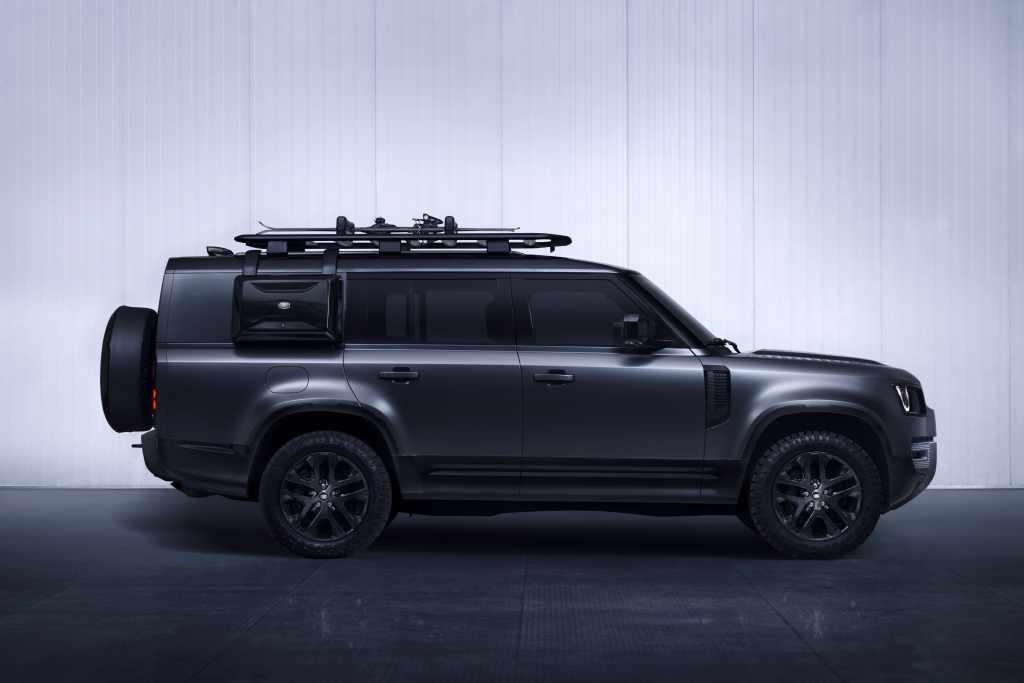 Mark Cameron, Managing Director, Defender, said: "Defender 130 Outbound is an incredibly desirable addition to the Defender family for our most adventurous clients who love to get out and explore and need greater load-carrying space with a five-seat configuration. It's unique design enhancements and spacious interior provide a compelling blend of capability and practicality. The 4×4 family offers something for everyone, with the introduction of the V8 powertrain to Defender 130, while the new County Exterior Pack celebrates Defender's roots with a modern take on a classic design."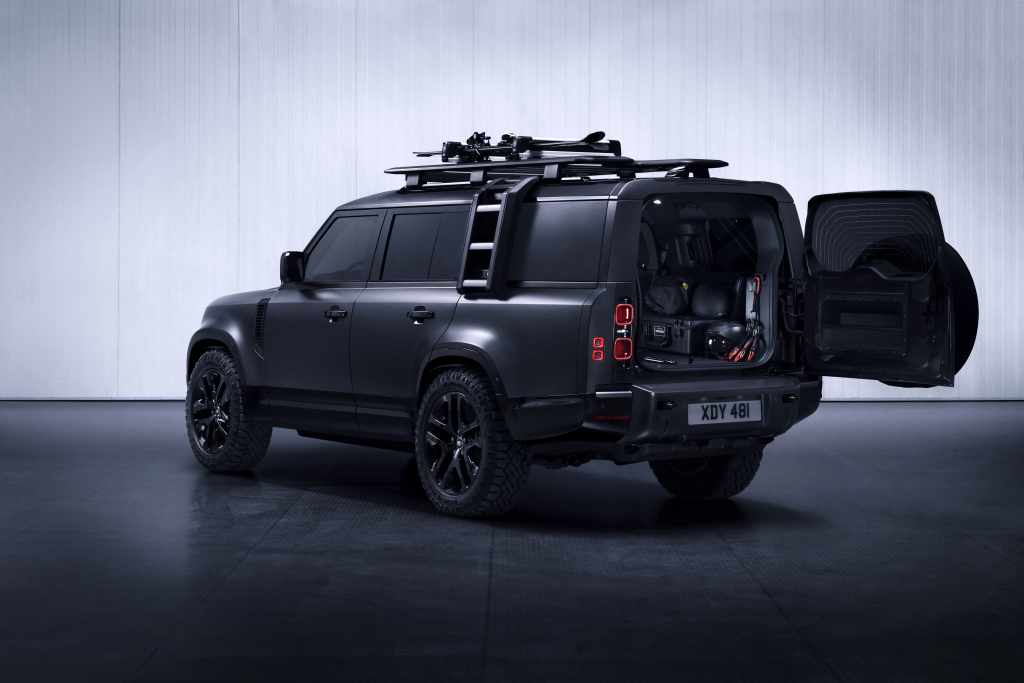 The Ultimate Luxury Explorer
The Defender 130 Outbound embodies the spirit of exploration and a desire to conquer new frontiers. Designed for those with active and adventurous lifestyles, this remarkable vehicle seamlessly combines spaciousness, refinement, and off-road capability. The ultimate expression of Defender's breadth of talents, 130 Outbound is available exclusively with five seats and up to 2,516 litres3 (1,329 litres3 with row two seats in use) of space in the rear, making every adventure effortless for explorers desiring the greatest versatility and practicality. It's near flat loadspace floor (with 1.267 metres in length behind the 2nd row) and easily accommodates everything from wetsuits and kit bags to camping and climbing gear.
The Defender 130 Outbound radiates a commanding presence, evoking the image of a vehicle favoured by a superhero. Its strong and confident design captures attention, showcasing a blend of power and style. With its distinct features and rugged capabilities, the Outbound stands out as a symbol of adventure and resilience, ready to take on any challenge that comes its way.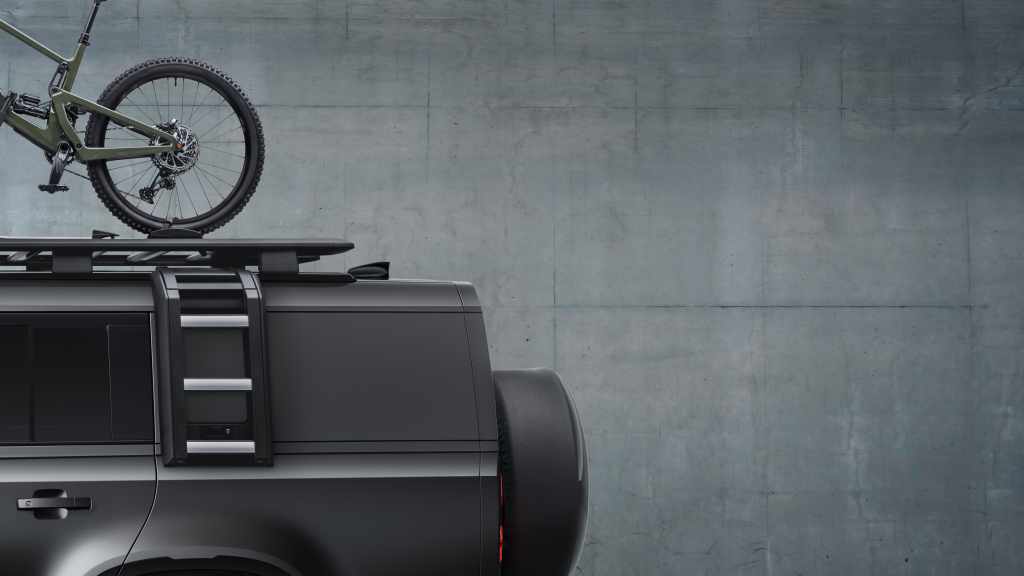 Exterior design enhancements give the Defender 130 Outbound a distinctive and purposeful look. With a Shadow Atlas Matt finish on the bumpers and grille insert, as well as Anthracite finished side vents, this vehicle commands attention wherever it roams. The availability of 20-inch Gloss Black or 22-inch Shadow Atlas Matt wheels adds to its allure. The colour palette comprises Fuji White, Santorini Black, Carpathian Grey, and Eiger Grey, while body-coloured rear signature panels and D-pillar finishers complete the exterior enhancements.
Inside the Defender 130 Outbound, clients can choose between luxurious full Windsor leather or durable Resist fabric upholstery, both exuding opulence and comfort. Ebony finishes, including an Ebony Morzine headliner and a Robustec veneer, create an inviting ambience. Practical touches, such as foldable rubber floor matting, additional stowage areas, and lashing points, ensure the safe storage of equipment during travel. The vehicle's advanced off-road driving technologies, including the Intelligent All-Wheel Drive System, Terrain Response 2®, Electronic Air Suspension, and Adaptive Dynamics, provide confidence and control in any terrain.
Unleashing Power: The Defender 130 V8
Land Rover enthusiasts seeking exhilarating performance will be delighted with the introduction of the Defender 130 V8. This model, powered by a 5.0-liter supercharged V8 engine, seamlessly combines brute power, refinement, and capability. Generating 500PS and 610Nm of torque, the Defender 130 V8 accelerates from 0 to 100 km/h in as little as 5.7 seconds, reaffirming its status as a true-performance SUV.
The Defender 130 V8 boasts an imposing exterior, available exclusively in Carpathian Grey or Santorini Black. It features quad outboard-mounted exhausts, a Sliding Panoramic Roof with a Black Contrast Roof, V8 exterior badging, Matrix LED headlights, darkened tail lights, Privacy Glass, and 22-inch Satin Dark Grey alloy wheels. Inside, the luxury and dynamism continue with 14-way heated and cooled electric driver memory seats finished in Ebony Windsor Leather, a suede cloth heated steering wheel, and an Ebony Morzine headlining.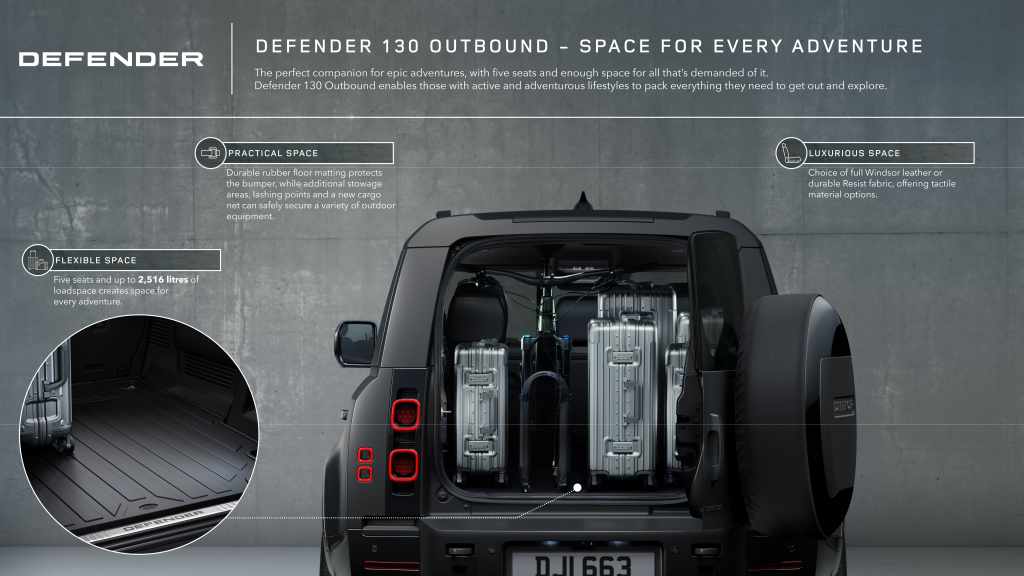 Conclusion
Land Rover's relentless pursuit of excellence is evident in the new additions to the Defender lineup. The Land Rover Defender 130 Outbound showcases the perfect blend of luxury and adventure, catering to the needs of intrepid explorers seeking unrivalled versatility. The introduction of the powerful Defender 130 V8 adds a new dimension to the line-up, combining exhilarating performance with sophisticated design. Additionally, the County Exterior Pack for the Defender 1102 allows enthusiasts to customize their vehicles while paying tribute to the Defender's legendary heritage. With these new offerings, Land Rover continues to redefine what is possible in the realm of luxury off-road vehicles.
Discover further details and pricing here!
Enhance your driving experience with the exceptional Bentley Bentayga Hybrid Azure. And for an exquisite tour to complement your new car, indulge in the finest hotels at the picturesque Lakes of Italy.