Look around. What's on your desk right now? A workspace is both a reflection and an extension of the brain. Pens write thoughts into notebooks, books inspire ideas and coffee cups reveal how many hours we've slept. In 2013, a study from the University of Minnesota even suggested that a messy desk can boost creative thinking while a tidy one can encourage habits like healthy eating.
Whether muddled or methodical, there's likely some form of paper and a writing tool around. While your ideas might be the same no matter what you choose to write them on or with — if Elon Musk writes you business advice on the back of a napkin with a crayon, you take it seriously — presentation matters. You wouldn't show up to an important meeting wearing a dirty shirt or muddy sneakers. You want your appearance to communicate to people that they can rely on you. A notebook and pen are accessories, and their attractiveness and sophistication transfer to the owner just like clothes.
But it's not only about how others perceive you. It's about how you perceive yourself, how seriously you take your own ideas. Tools give us creative permission. The right camera can be the catalyst for a photographer to start a project. The right piano can prompt a musician to write a song. The right notebook and pen can encourage a person to explore new concepts, connect the dots between them and bring ideas to life.
But if an idea isn't written down immediately, it's at risk of being forgotten and lost forever. So whether you're looking for an emblem of your dependability and aptitude or the creative permission to start a new project, the following notebook and pen brands will make sure you never lose another.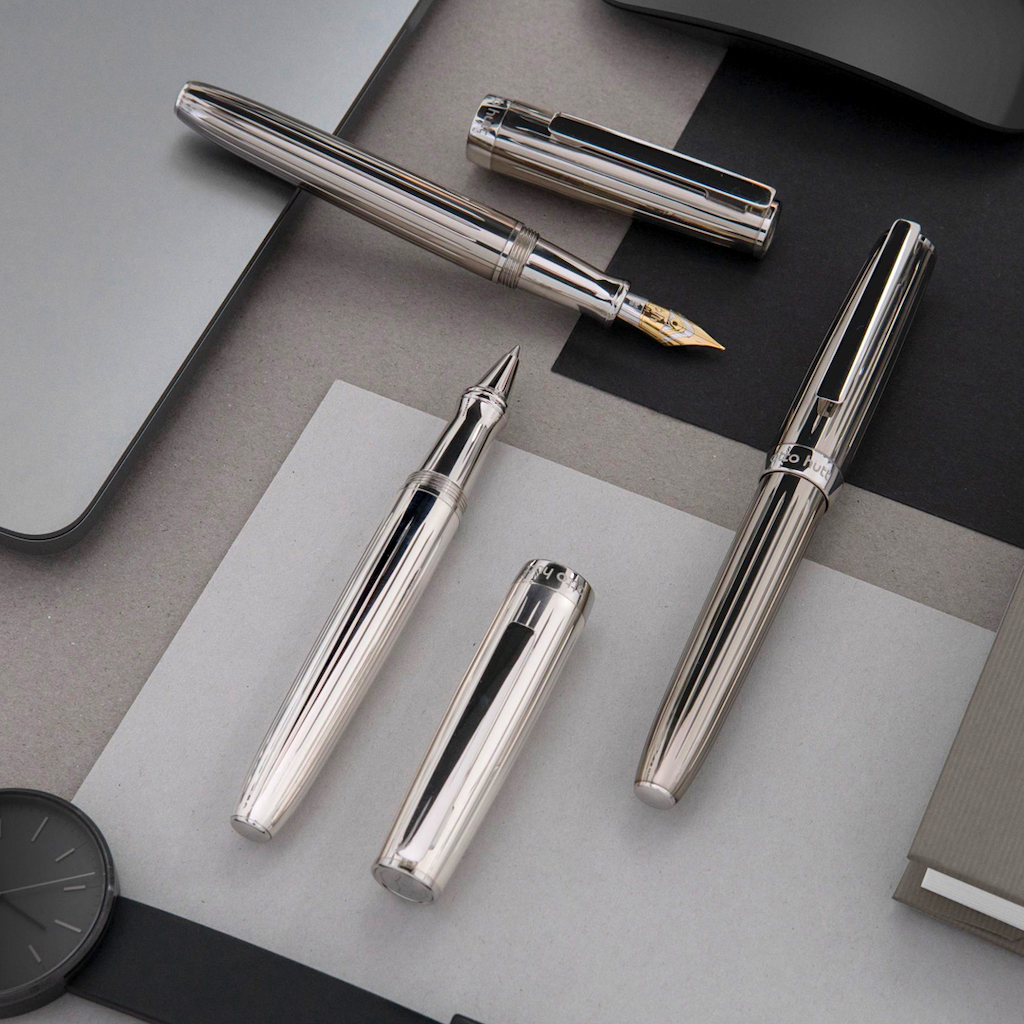 Otto Hutt was founded in 1920 by Karl Hutt. A fervent supporter of the Bauhaus movement, Hutt started the company to introduce Bauhaus principles to the design of fine silver writing implements. To this day, the brand is an emblem of craftsmanship, manufacturing expertise, and technical precision. The timeless sophistication of the design 07 is a shining example of the degree of perfectionism they've come to be known for. Its sleek brass body gives the pen something special, but its exact distinctiveness comes from the Otto Hutt signature: a unique six-digit code engraved on the cap, making this piece completely unique.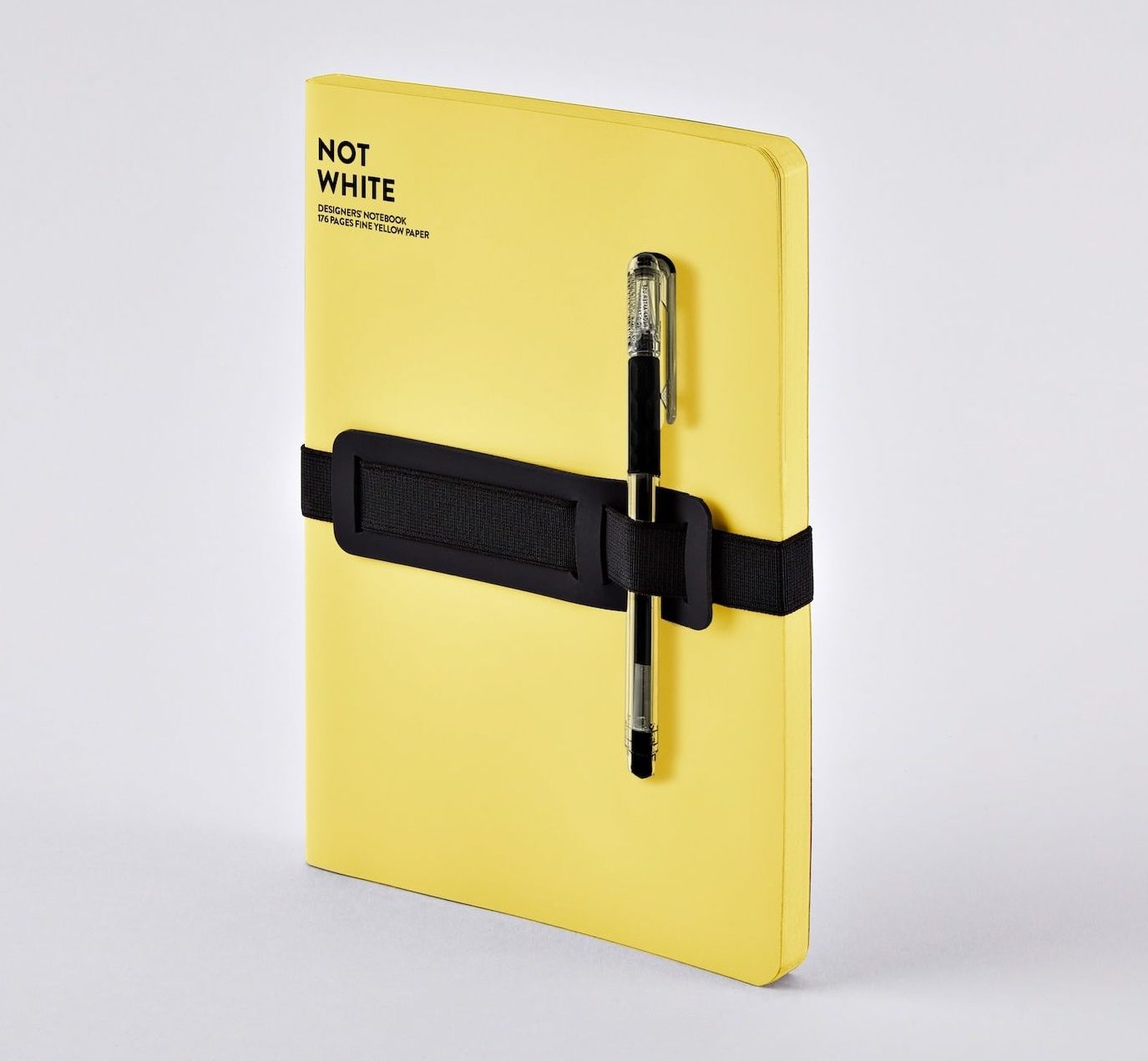 One way to inspire creativity is to break out of regular routines and habits. It's as simple as taking a different route home from work. That's the idea behind nuuna's Not White notebooks. You might have been a child the last time you wrote on colored paper — with not a care in the world and no concept of conformity.
But nuuna's notebooks aren't made for children. They're thoughtfully designed in Frankfurt for ease of use and constructed using sustainable materials such as recycled leather, traditional bookbinding linen and premium opaque 120 g Munken paper. nuuna's Not White notebooks come in yellow, red, blue, grey and black, and the bold colors extend to every page. Each one also features a practical strap that holds a phone and pen.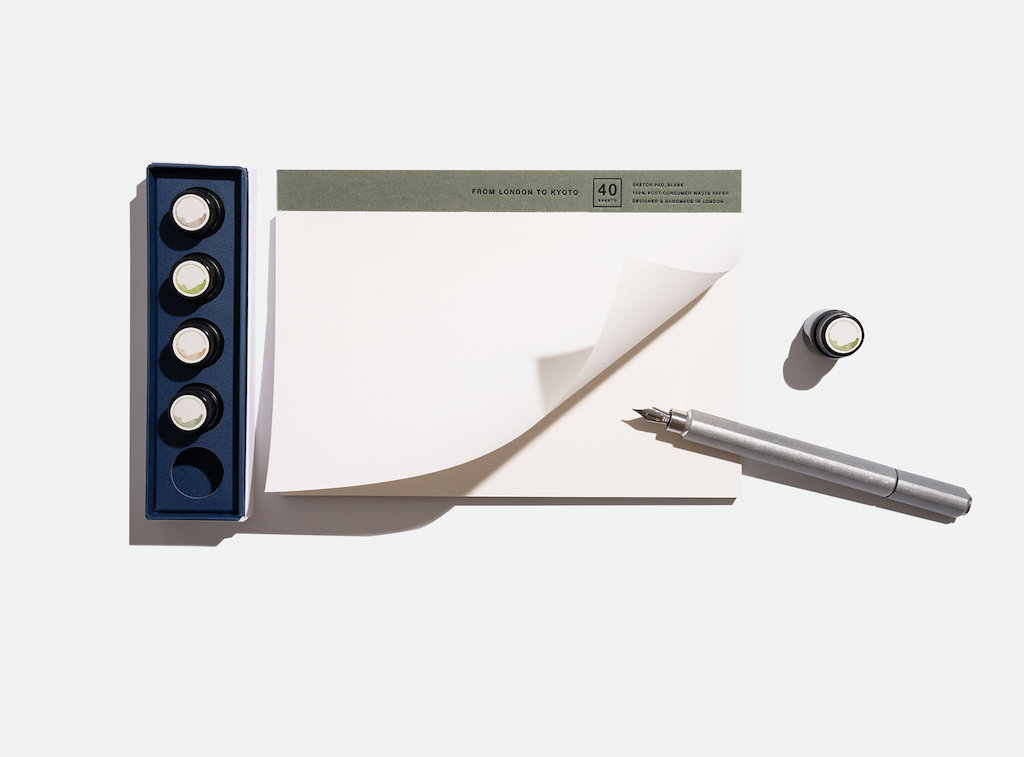 The British and Japanese cultures mingle beautifully in this charming set from the sustainable London-based stationery designers Before Breakfast, in collaboration with Kyoto's TAG Stationery. Available in 'Green Tea' or 'Pink Chai', the colours of the inks are also inspired by Japanese and British teas, while the processes used to create them date back around 1000 years in Kyoto. Using soy-based ink and entirely recyclable products, Before Breakfast brings a modern update to traditional techniques.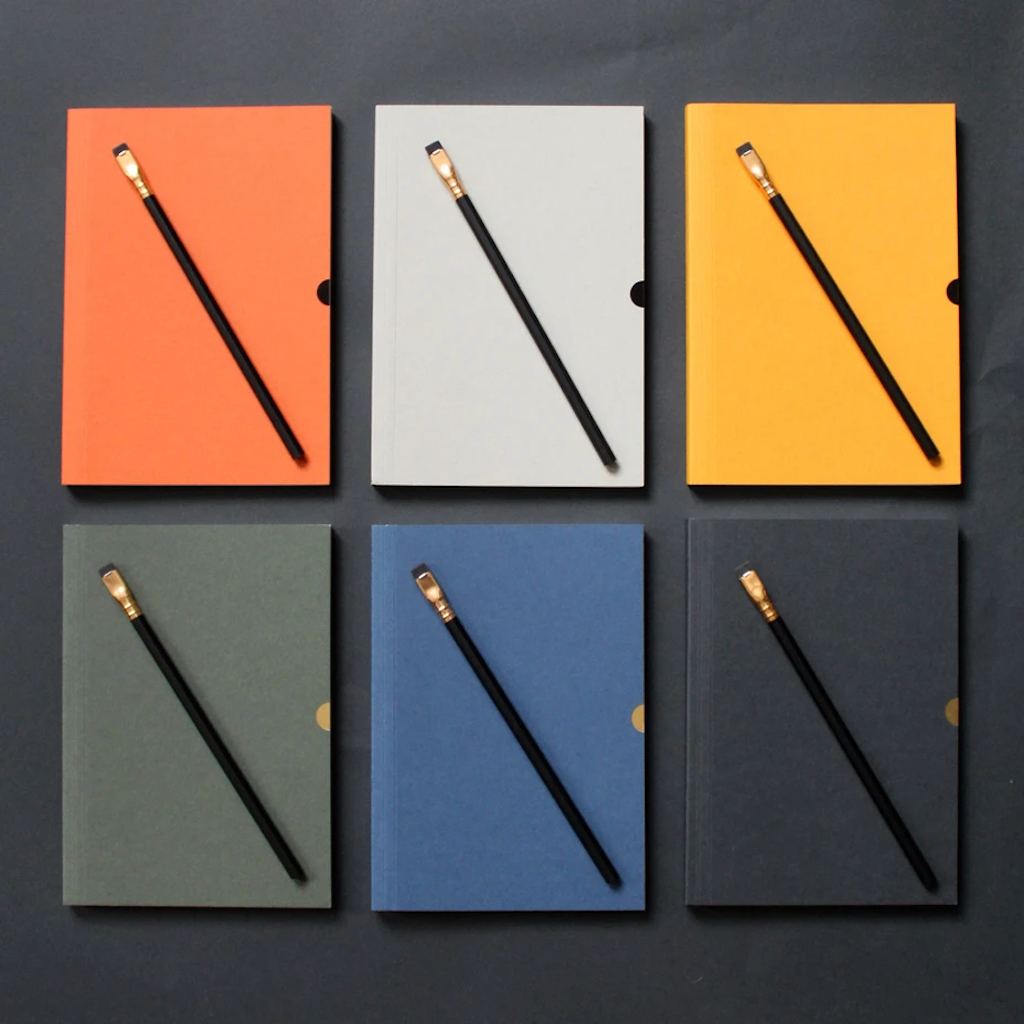 Dissatisfied with stationery's tendency toward more ornate designs, designer Amy Cooper-Wright founded Mark + Fold in London, where she now produces understated, modern creations in small batches while prioritizing exceptional quality. In a subtle ingenious touch, each handbound notebook is made with cold glue, making it lay effortlessly flat on the table. Crafted out of paper from Scottish trees and covers from recycled coffee cups, not only will you write without fuss but feel good (and look good) doing it.
For some, committing something to paper without the option of erasing it – whether upon mistake or a change of mind – is inconvenient or even anxiety-inducing. Lucky for us, Kaweco has been making writing implements for almost 150 years, and pencils since the beginning of the 20th century. This sleek raw aluminum mechanical pencil has a clean design, looks as sophisticated as a quality pen, and will develop a distinct and striking patina over time. With this cool addition, you can watch your writing stresses melt away.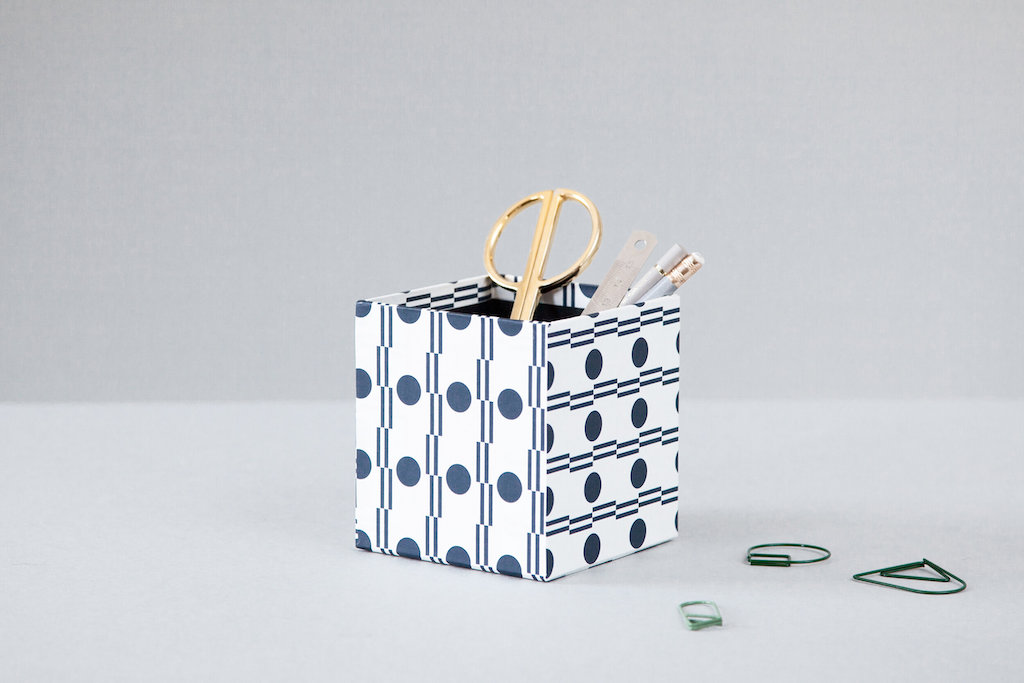 British paper goods brand ola works exclusively with UK-based manufacturers to create items that are inspired by architecture and abstract geometry. Great design is about practicality and usability but also providing joy to those using a product, and the team behind ola combines all three. This pencil pot is made from one of three limited-edition Patterned Papers celebrating women in Bauhaus, this one drawing its name and inspiration from the modernist designs of German textile creator Benita Koch-Otte.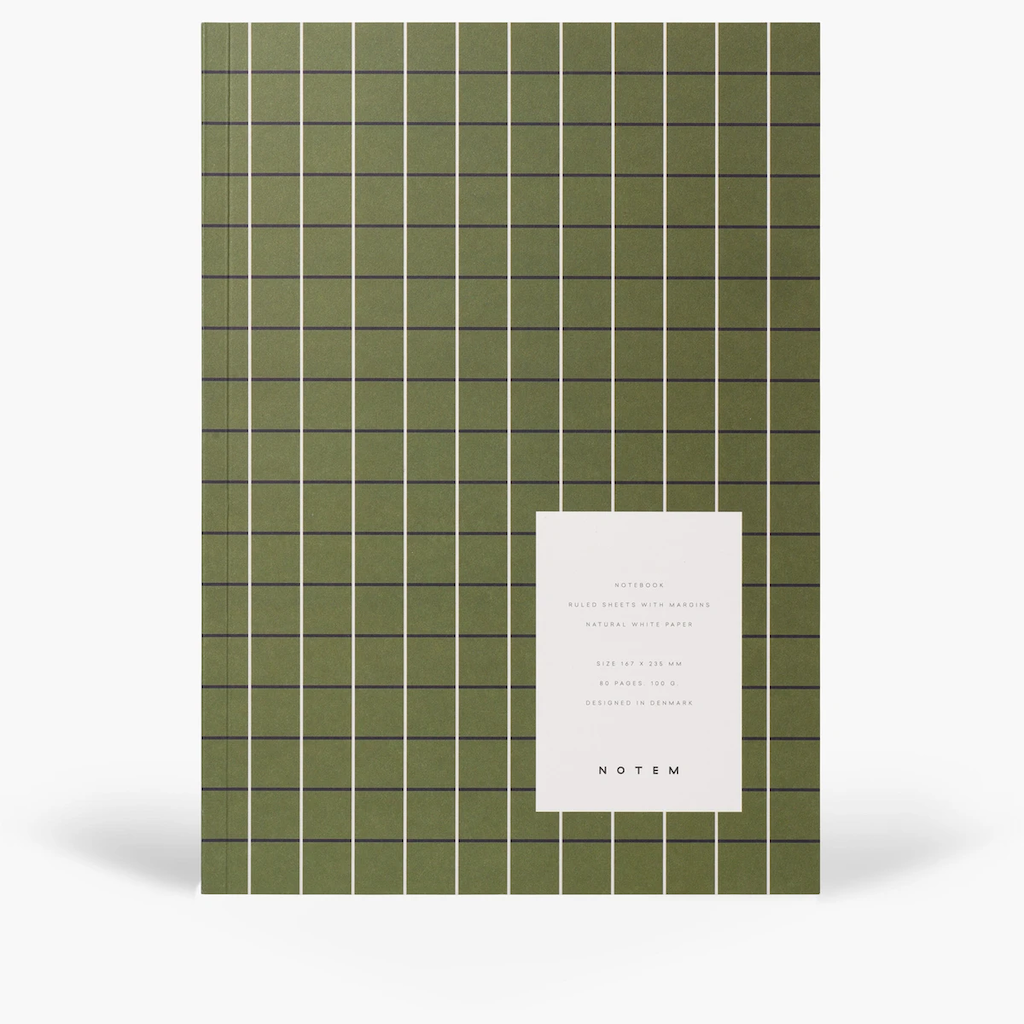 When it comes to a product meant to organise and simplify your life, the smooth and straightforward principles of Scandinavian design are certainly a perfect fit. Based in Copenhagen, NOTEM applies these aesthetics with purpose: their notebooks and planners provide functional clarity in stylish packaging, ideal for those taking note of how they present themselves in professional settings. The Vita's polished grid atop a deep olive green, with its icy pink inner lining, makes this one our standout pick from the collection.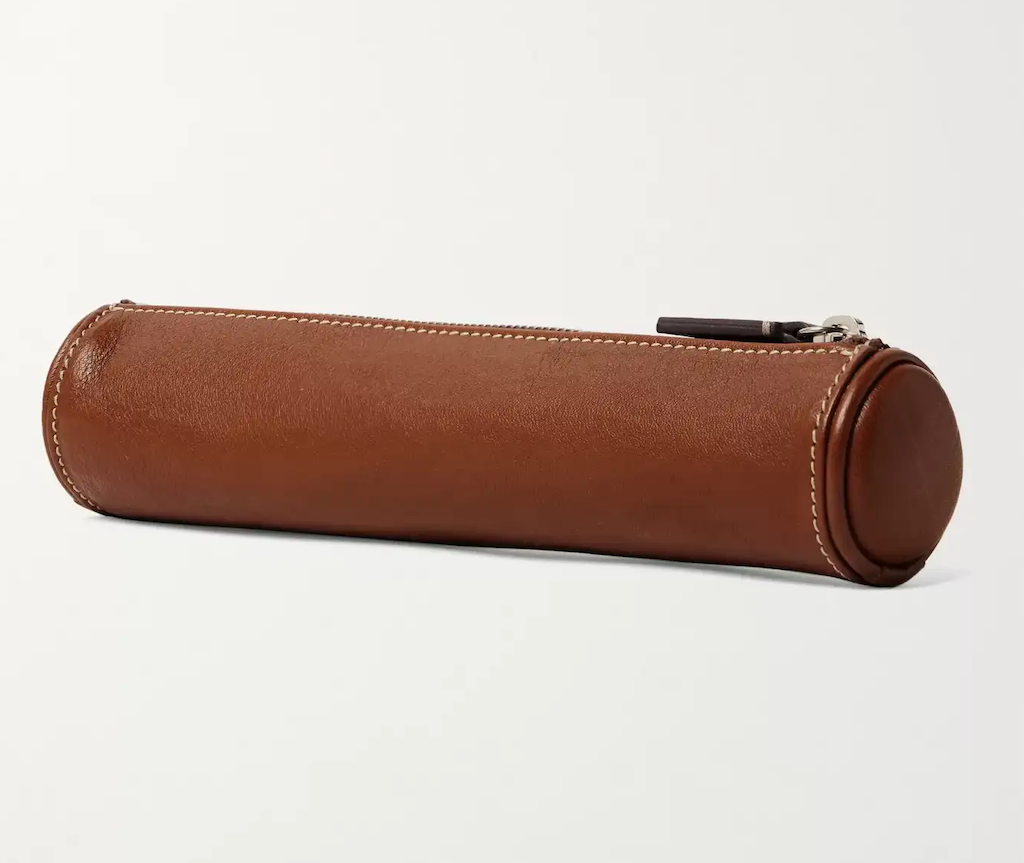 Give your high-end writing tools the suave carriage they deserve with this Italian leather pencil case from the brand chosen by celebrities and royals alike. Métier was launched in London in 2017 by American-born Melissa Morris, branching out after working for the likes of Armani to realise her vision of luxury design that is understated, high-quality, and expertly functional. This classic and suave case is the perfect little piece to hold all your finest writing instruments.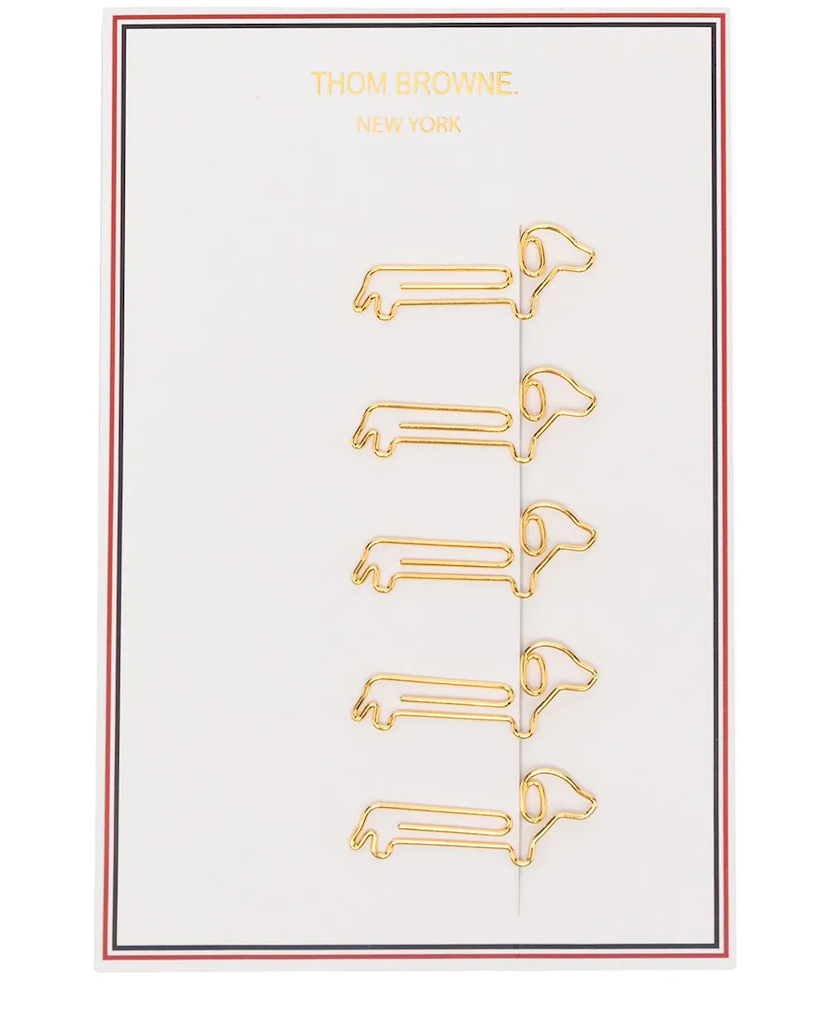 For those looking for a pop of brightness throughout the workday, this playful set might just do the trick. American designer Thom Browne is known for his cheeky twists on the traditional, giving a refreshing vibrancy to all his creations. It's all in the details, and these clips in a Dachshund shape (a favourite in the label's stationery) spun in gold is exactly the fun yet classy touch to add to your office setup.
Read More: