Rolls-Royce La Rose Noire Droptail
In a harmonious meeting of two luxury giants, Rolls-Royce has unveiled its latest vision, the La Rose Noire Droptail, adorned with an exclusive Audemars Piguet timepiece. Echoing the sublime beauty of the Black Baccara rose, this introduction marks the inaugural venture of four anticipated Rolls-Royce Droptail editions.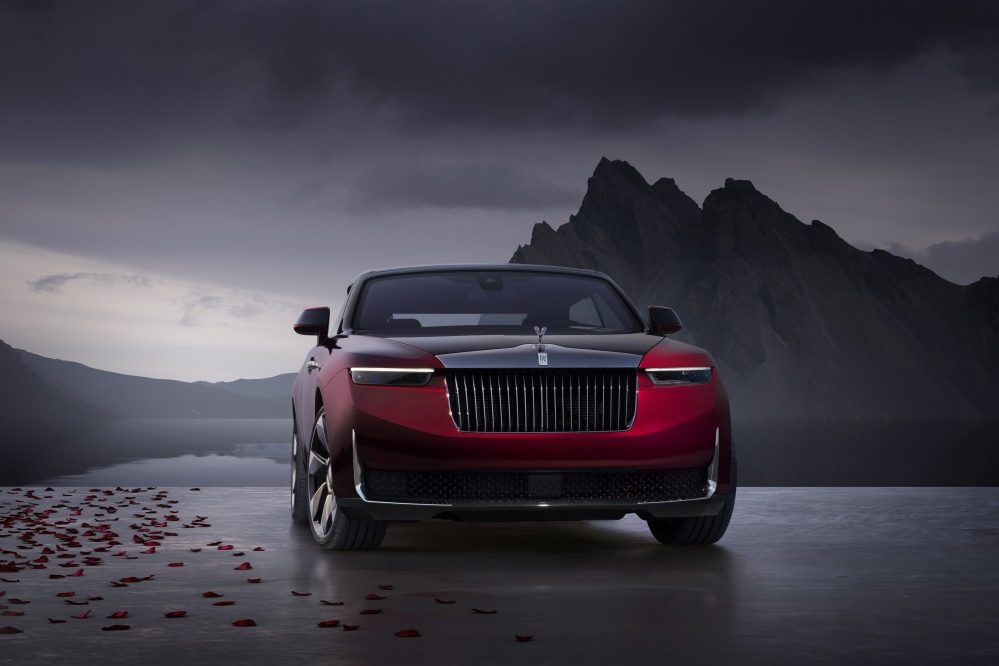 Debuted at the Monterey Car Week, the La Rose Noire Droptail isn't merely a car; it's an emblem of intimate experiences and high-end appreciation. In Rolls-Royce's words, it is a testament to the profound memories treasured by its custodians.
The vehicle's hue, poetically named 'True Love', dazzles with its multifaceted depth, reminiscent of a ripe pomegranate beneath twilight. The captivating pearlescent paintwork is a result of five individual lacquer coats, each harnessing a subtle variation of red. Crafting this shade wasn't a mere whim; it evolved over 150 rigorous iterations, with a dedicated team ensuring its lawlessness.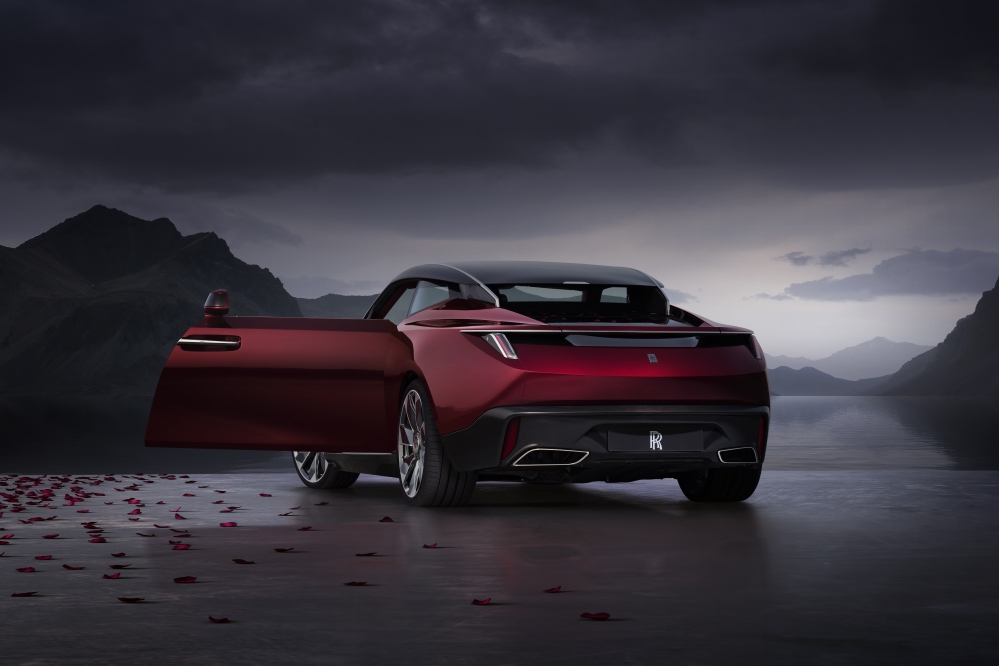 Complementing 'True Love' is 'Hydroshade', a finish as fluid and reflective as a moonlit lake. Rather than traditional paintwork, a sophisticated chrome electrolytic method has been employed, resulting in a gleaming, almost hypnotic, veneer that seamlessly flows into the car's plush interior.
In terms of design, the Droptail offers a transformative experience. With its detachable hardtop, it alternates between a brooding coupe and a breezy roadster. The electrochromic glass, evolving from dense opacity to delicate translucence, further enhances its allure.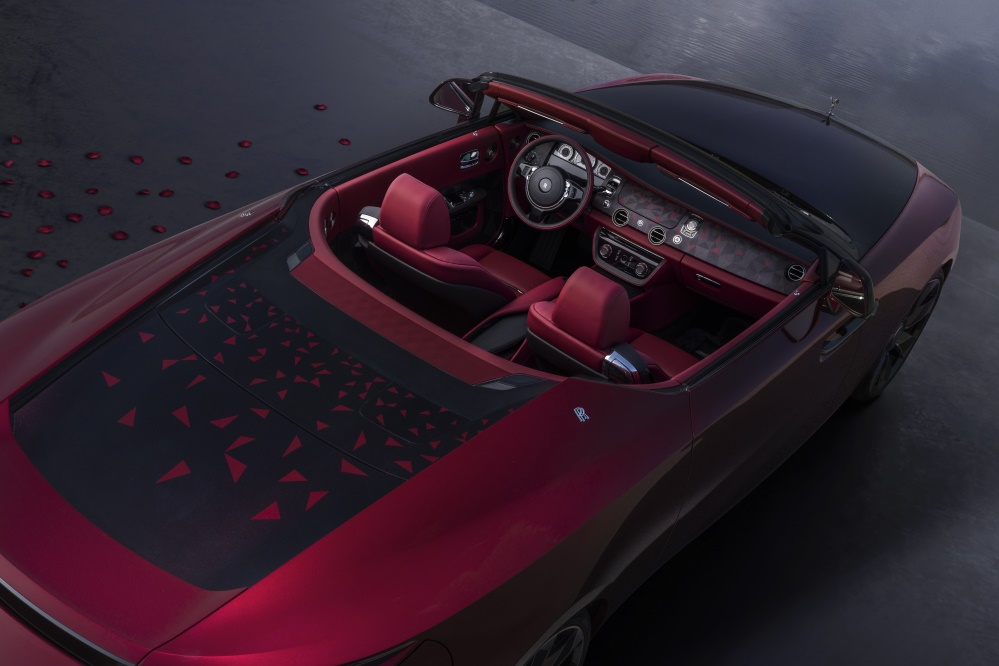 La Rose Noire: Beyond-Luxury Interiors
Within, passengers are ensconced in a world of lavish artistry. A standout is the intricate parquetry – a mosaic of 1,603 black wood veneer triangles, evoking a rain of rose petals scattered unpredictably yet beautifully, a nod to nature's whims. This complex pattern weaves together 1,070 symmetrical elements as the backdrop, with 533 asymmetric red pieces evoking scattered rose petals. The asymmetry, a request from the clients, captures the organic essence of petals in nature.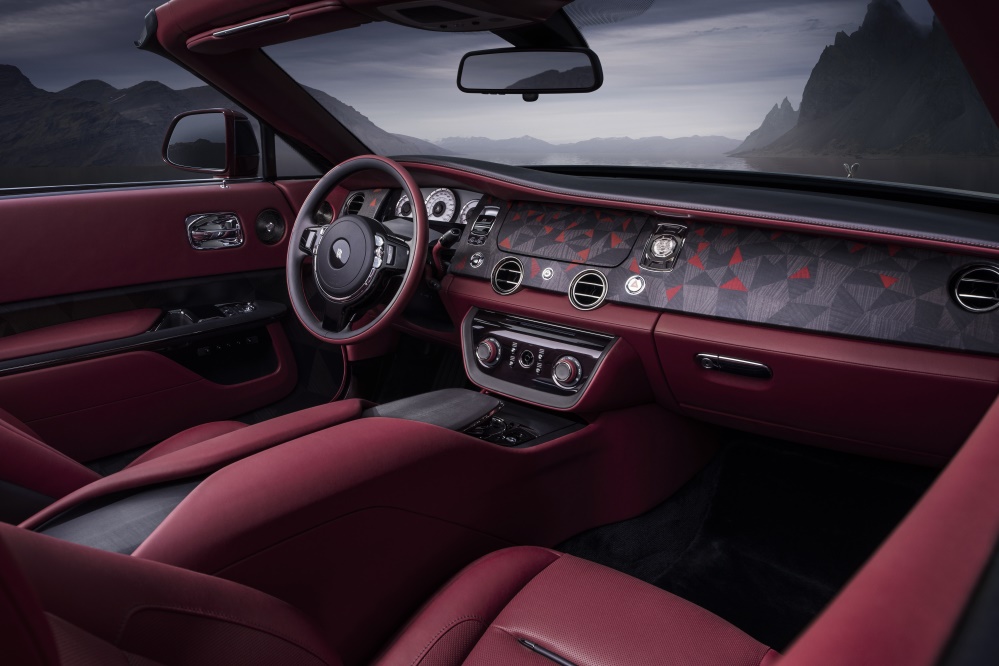 Resonating with the interior's artful design, La Rose Noire Droptail's seats are adorned with a delicate touch. The edges feature both dark red Mystery leather and light red True Love leather, each embellished with a subtle copper shimmer that captures the iridescence of Black Baccara rose petals.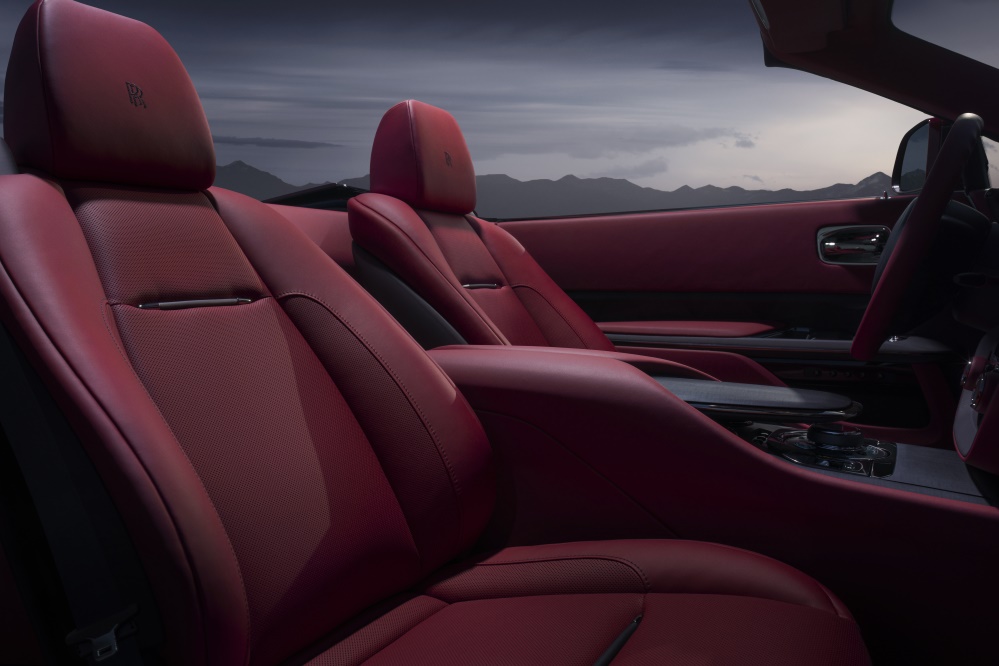 To celebrate this automotive masterpiece with an exclusive vintage of Champagne de Lossy, a rare treasure was crafted by the Château to honour La Rose Noire. A personalized Champagne Chest, echoing the car's beauty, houses hand-blown crystal flutes and thermal champagne coolers, making each sip an indulgence in luxury.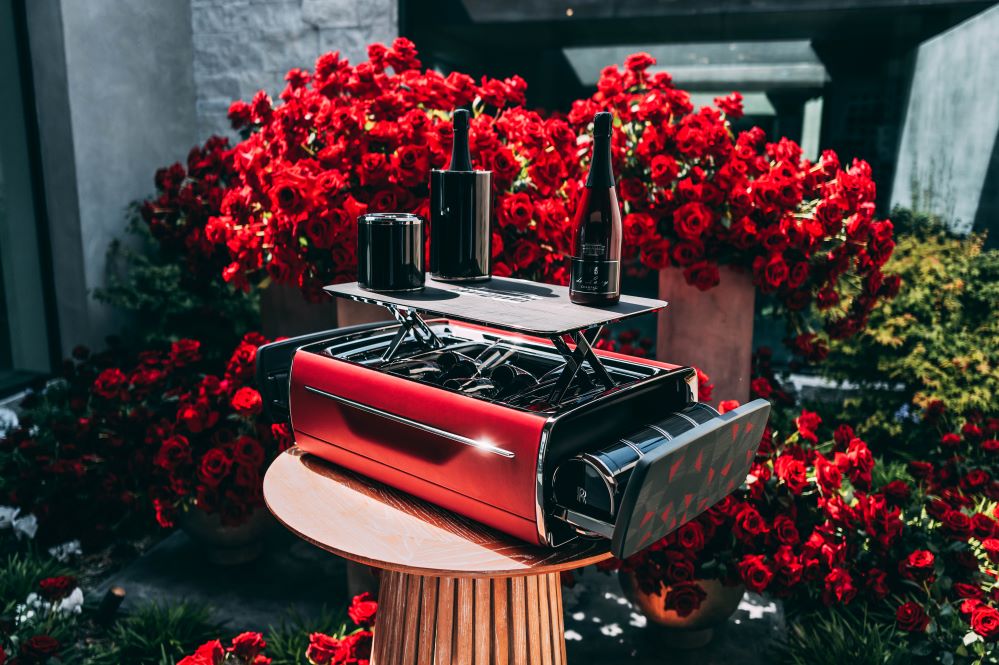 The Exclusive Tick of Time with Audemars Piguet
At the heart of the motor car's fascia, a bespoke timepiece by Audemars Piguet takes centre stage. Crafted exclusively for this automobile, the 43 mm Royal Oak Concept Split-Seconds Chronograph GMT Large Date features a unique self-winding Calibre 4407 movement, boasting a flyback chronograph and a split-second mechanism. Designed to be admired and adorned, the watch can be detached and worn, leaving behind an engraved rose on a white-gold coin.
The Rolls-Royce La Rose Noire is more than just a car; it's an ode to handcrafted perfection, a tradition Rolls-Royce intends to continue with three more Droptail masterpieces. This masterpiece embodies automotive artistry with its captivating design, careful craftsmanship, and curated luxury. Celebrating love, mystery, and exploration has given rise to a vehicle that will be a lasting legacy inspiring future generations.
Rolls-Royce's official webpage
Photos courtesy of Rolls-Royce
Read more: