We have found twelve of the best design hotels in Sweden that are not only stunning to look at, but also fantastic to stay in. 
Few people really understand the true art of an architectural marvel. The design, the detail, the process all have to be carefully considered and executed. So, what could be more enjoyable than immersing oneself into an environment such as this? 
Our Selection of the Best Hotels in Sweden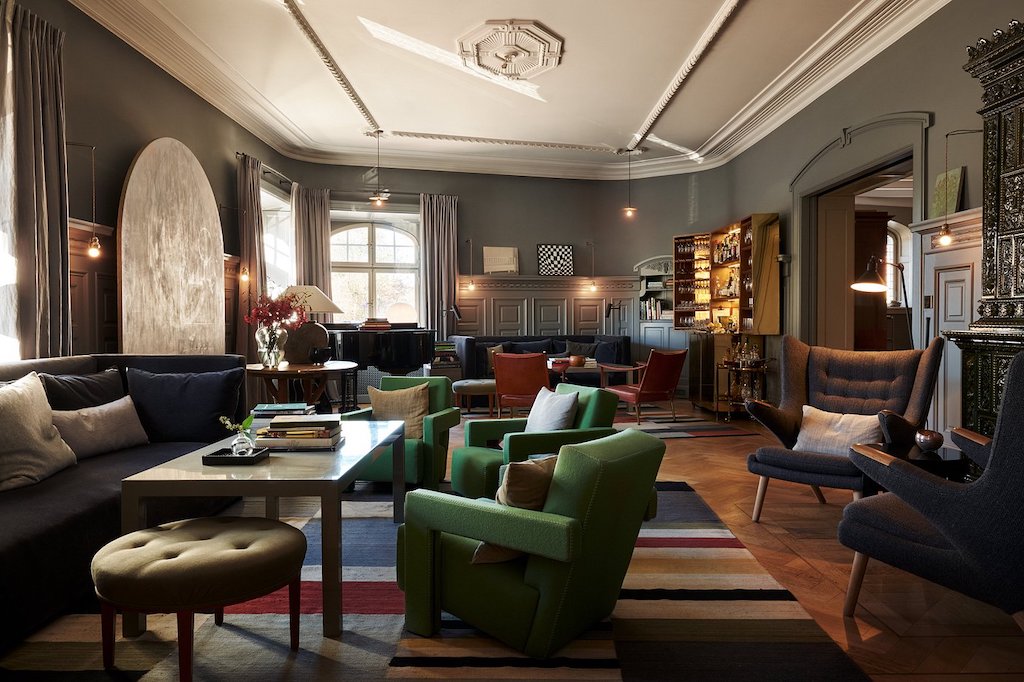 If you are looking for a retreat in the heart of Stockholm that oozes style and modernity, then the Ett Hem is perfect for you! This beautiful period building has been carefully renovated to retain its classic features while adding some new ones such as a wellness centre, a bar and a library, all decorated with a modern/heritage twist. Soak in the buildings' design elements from the comfort of the converted courtyard, or hop on a bike and cycle down the nearby streets for even more examples of this stunning style of architecture. 
"An absolute treasure nestled right in the heart of Stockholm."
Check availability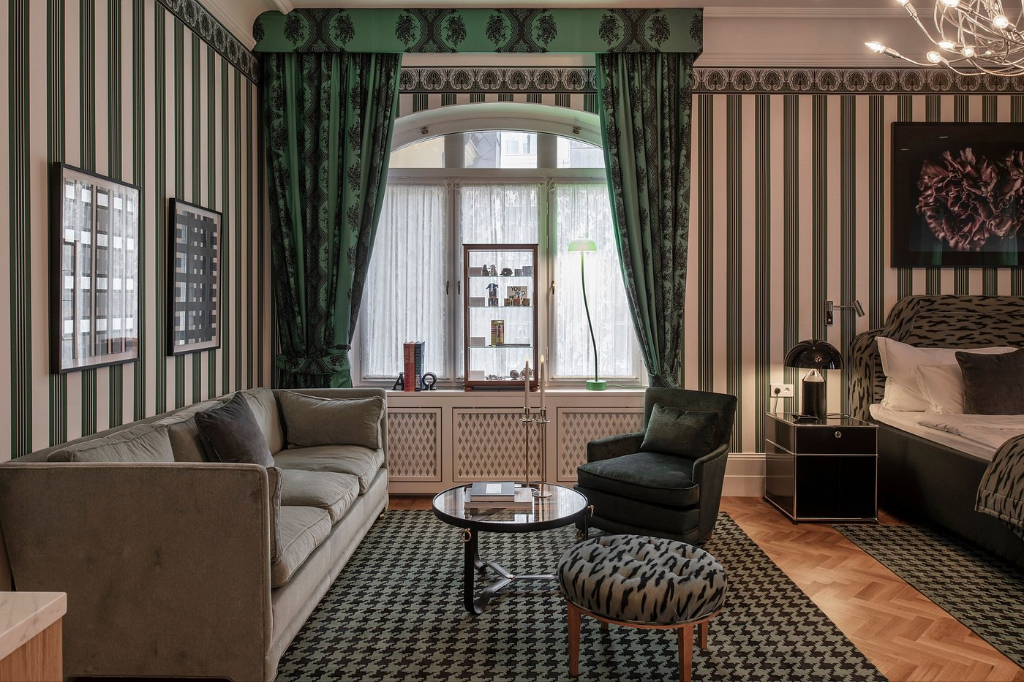 Waterfront views? Check. Neighbours to royalty? Check. One of the most luxuriously designed and decorated buildings in Stockholm? Check! The Grand Hotel has it all! Celebrities, millionaires, the world's elite – all of them have stayed in the Grand Hotel Stockholm, and we can see why! This beautiful building is absolutely breath-taking and with the original features being accentuated throughout its interior design, this hotel really does scream luxury! Offering a Nordic spa, indoor pool and a Michelin Starred restaurant, you'll barely have time to take in all the sights around you. 
"Waking up to a view of the Royal Palace? Now that's what I call an exclusive experience!"
Check availability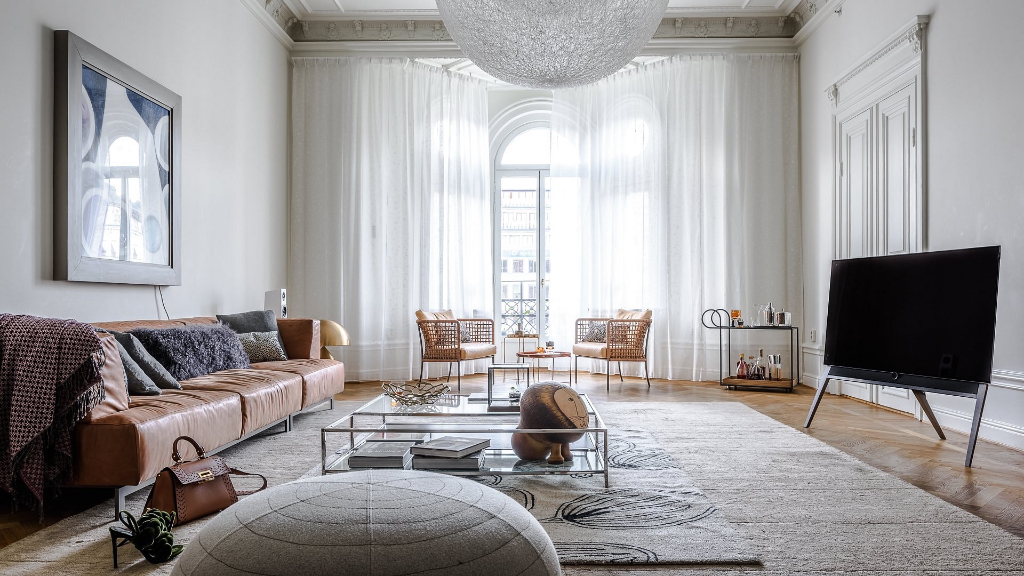 Situated in the Norrmalmstorg Square, the Nobis Hotel is spread over two 19th century buildings. These grand spectacles of design are not only beautiful in themselves but also have the most fantastic interiors. Set close to Stockholm's shopping and theatre districts, there is plenty to do nearby. Not that you would want to leave! 
"We wanted somewhere beautiful where we could relax after a long day of shopping."
Check availability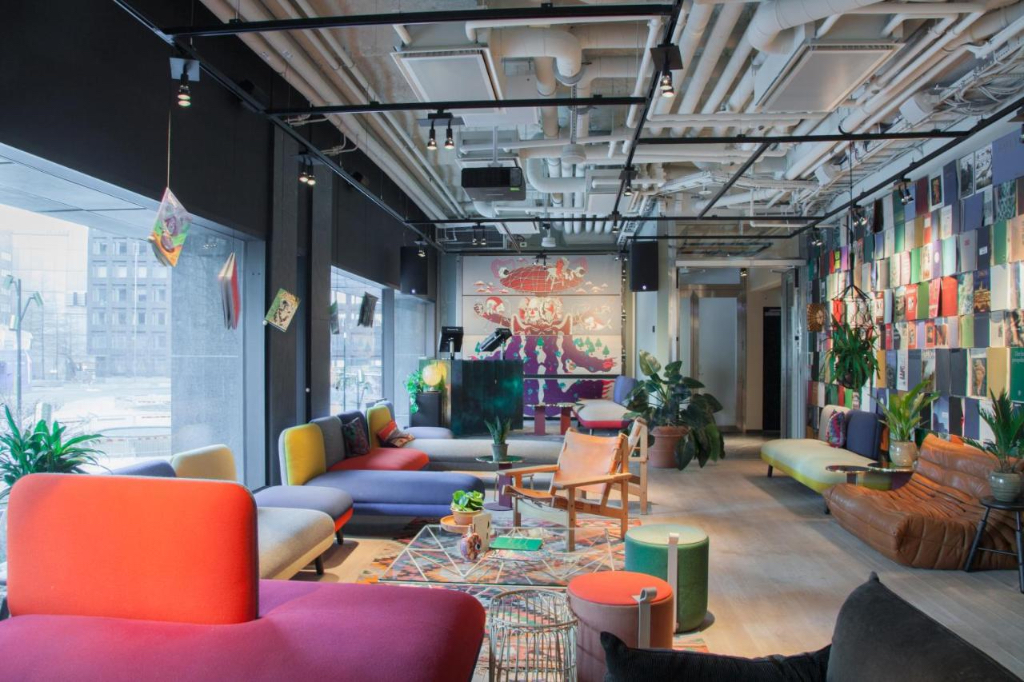 Hobo – Stockholm
If you are looking for a hotel that fits with your boho vibe, then Hobo is exactly what you need. Not only does this hotel provide a stunning location with uber modern interiors, but its ethos is to provide those with allergies or additional requirements a space that is inviting and welcoming. Offering a variety of dietary specific meals, allergy free rooms and a rooftop view, this is the perfect getaway for those who normally struggle to find hotels that cater for them. 
"Hobo is, by far, one of the hippest hotels in Stockholm."
Check availability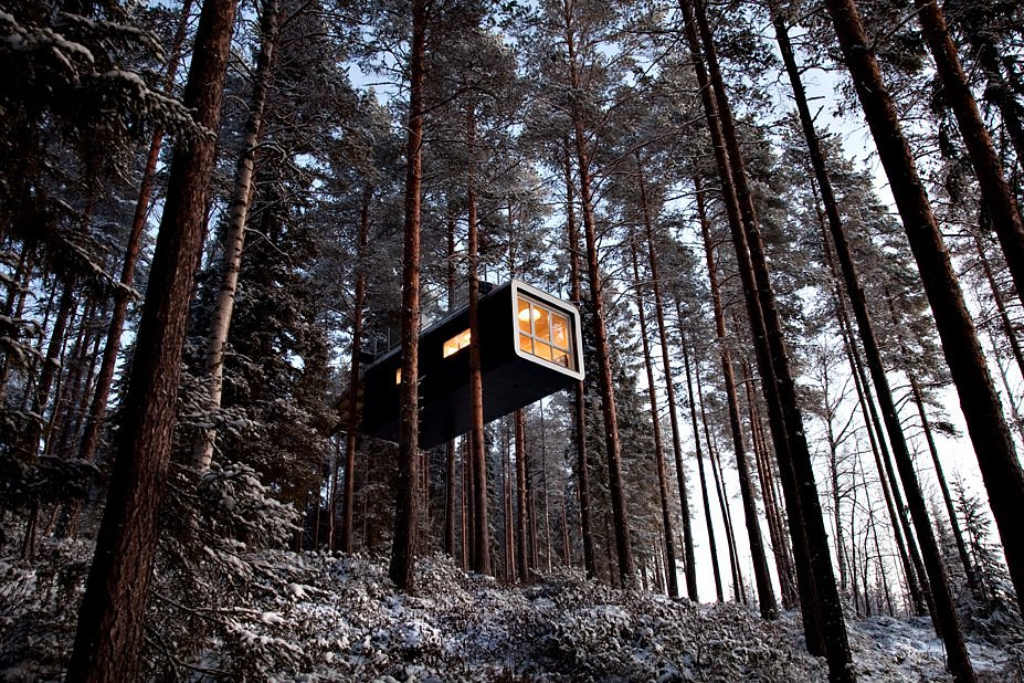 As one of the most iconic buildings in the world, the Treehotel provides an experience like no other. As well as being architecturally stunning, this hotel aspires to be environmentally friendly and prefers to blend in with nature rather than stand out. Hidden (quite literally thanks to its mirrored exterior) in the trees, this well facilitated hotel shows us how being carbon-neutral can still be glamorous. 
"Getting back to nature has never been so glamorous! Bye bye canvas, hello concierge."
Check availability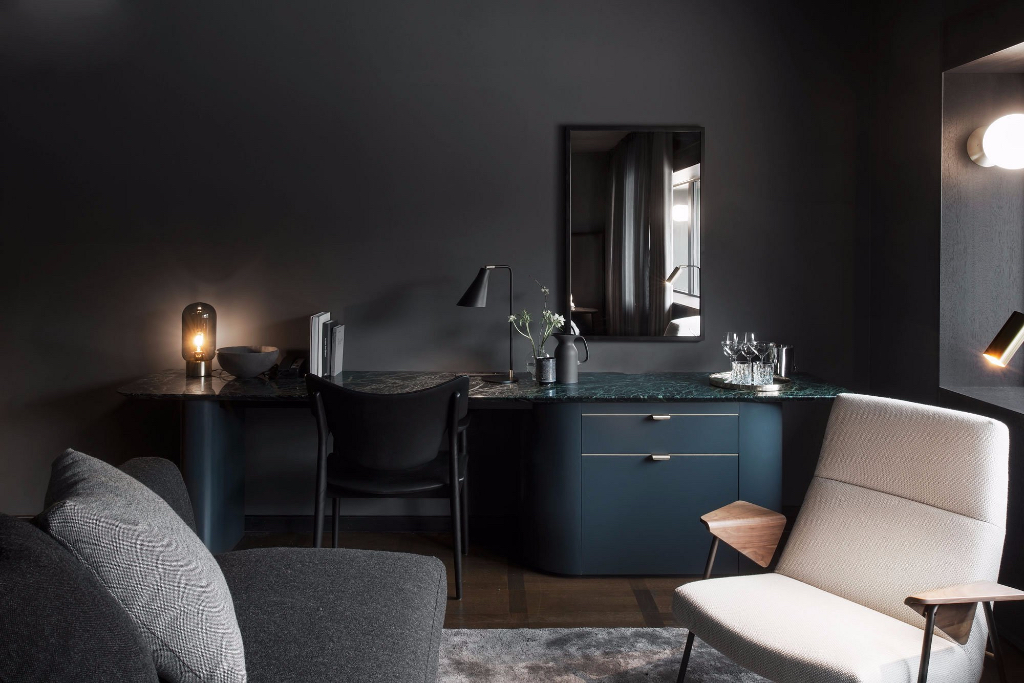 Now, if you are looking for the perfect backdrop to your getaway pictures, then the interiors at At Six are perfect for you. Basing its design scheme on the cultural elite that used to adorn its halls in the 19th century, a modern twist has brought this building back to full glory. Focusing on fine dining, beautiful rooms and contemporary art, At Six is the perfect retreat in Sweden for the more cultured traveller. 
"The interiors are just divine. I wish my house had as much style!"
Check availability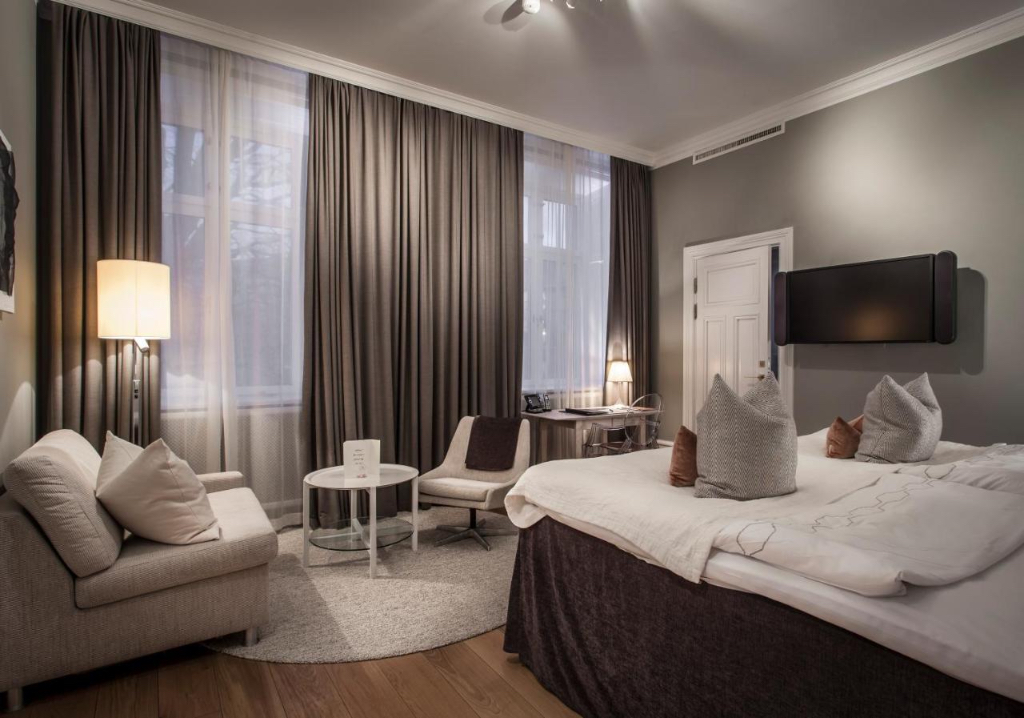 Situated just a stone's throw from Uppsala Cathedral, the Hotel Villa Anna is a period building that features classic Swedish design. Sleek lines, modern accents and a nod to the heritage of this building all help to bring together a unique and yet familiar design. The restaurant is very popular and uses mainly local and organic foods in their dishes. Hotel Villa Anna is also a great place to stay for couples and families.
"We wanted something that was more traditionally Swedish, but still stylish."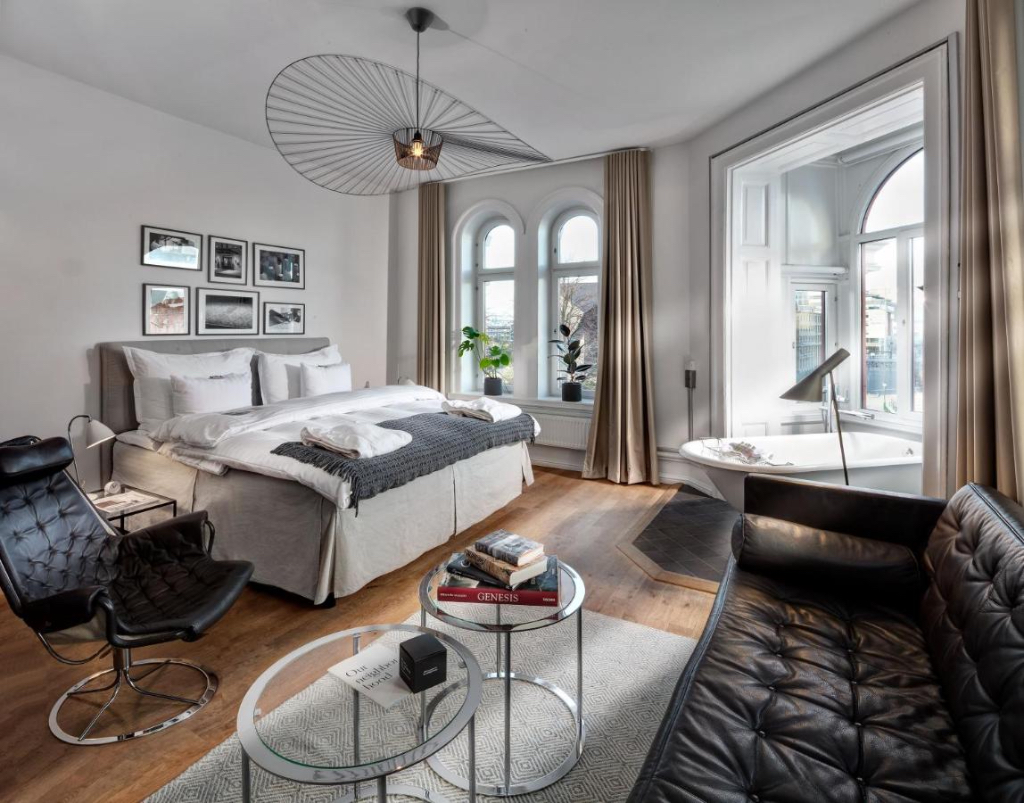 The Hotel Duxiana is located right in the centre of Malmö and is a perfect fit for those travelling without a car. The interior stays true to the period style of the city while still putting a Scandinavian twist on it. The furniture is exclusively Dux, and the food is locally sourced. Overall, Hotel Duxiana is a beautiful hotel that celebrates its heritage in Sweden.
"Scandi chic with a period twist? What's not to love?"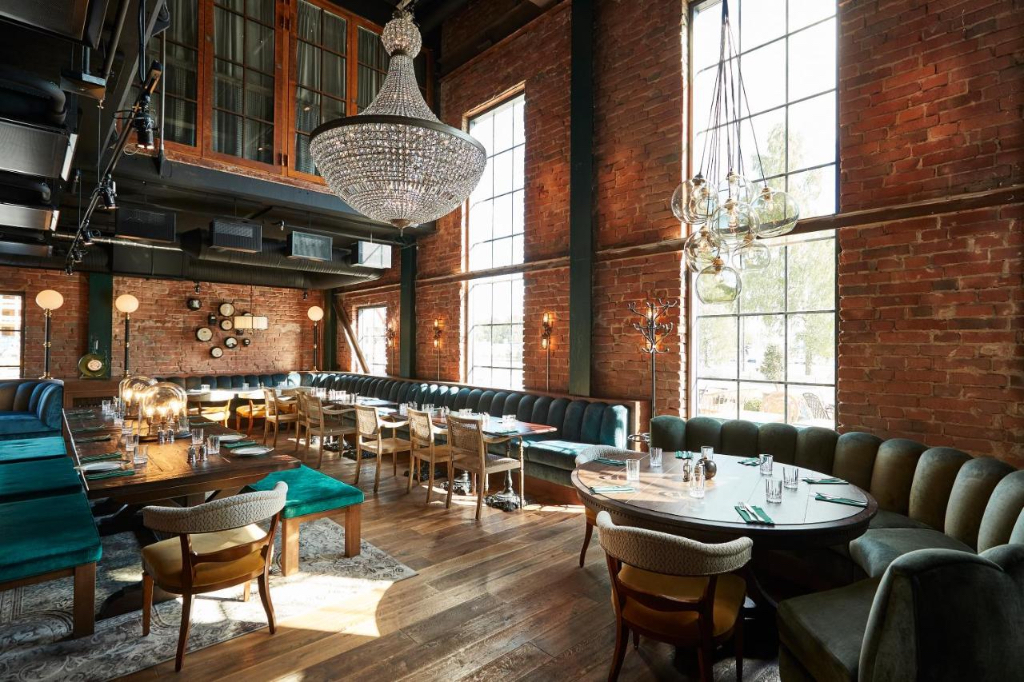 The Steam Hotel in Västerås has everything you would imagine from a hotel built in a former power plant: industrial elements, original features of the plant machinery, a nod towards its working-class roots. However, this 18-storey hotel is far from gritty. Instead, it oozes modern luxury while still retaining that industrial essence. Housing two restaurants and four different bars, The Steam Hotel is a go-to destination for those who enjoy fine dining. 
"We were after something a bit more 'down and dirty' rather than shiny and new."
Check availability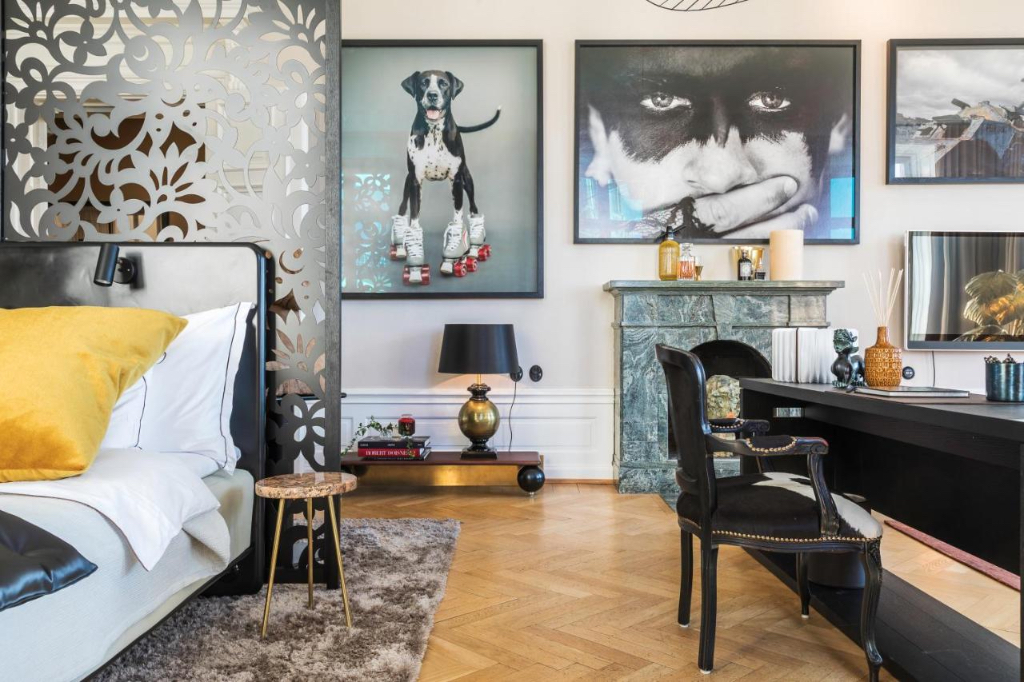 It's clear that the interior of the Lydmar Hotel has been painstakingly curated, from the hue of the walls to the accents in the accessories. Each item in a room adds to the overall scheme, and this makes for a truly wonderful place to stay. Situated right by the sea, this period building still retains many of its features and celebrates them in each room. The hotel restaurant specialises in European cuisine, particularly seafood, and the view from the in house bar is second to none. A great design hotel in Sweden.
"It was wonderful to be able to open our curtains and watch the boats sail by each morning."
Check availability
This quirky hotel is a great take on modern luxury while keeping a level of creativity and fun. Situated right in the centre of Stockholm, this unsuspecting building houses some wonderfully playful rooms. With a bistro and fitness centre on site, there is plenty to do here. Being very close to the centre of the city, this hotel really is a great haven away from the hustle and bustle of it all. 
"The Sparrow Hotel feels like it's the beating heart of Stockholm."
Check availability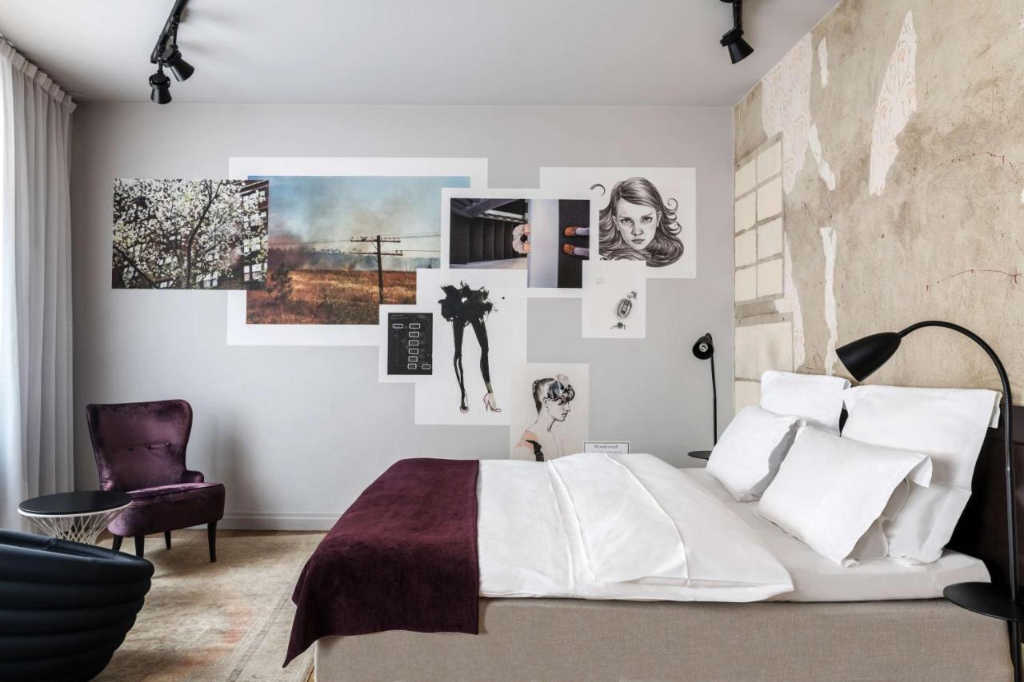 The Story Hotel in Riddargatan has creativity at every turn. Walls covered in artwork, individual pieces of bespoke furniture and fun elements within the design scheme are all added quirks in the Story Hotel that people just can't get enough of. Small but perfectly formed, this hotel is a brilliant landing pad for those wanting to explore the culture around them whilst having a safe haven to come back to. 
"The perfect retreat for the creative and culture gang."
Check availability
The Best Hotels in Sweden: the Bottom Line
Sweden is such a beautiful country that is renowned for its iconic design style and steeped in rich history. It's no wonder that many of these design hotels in Sweden choose to celebrate this and allow us the privilege of sharing the experience. These hotels certainly don't disappoint! 
Read More: