The story of Takumi Munich – Düsseldorf
When the city of Düsseldorf decided to offer Japanese businesspeople and immigrants a home after 1945—building schools and kindergartens for them in the process—it wasn't anticipated that the largest Japanese community in Germany would emerge here one day. More than 8,000 Japanese live in the state capital and have a decisive influence on the urban pulse. Little Tokyo is the perfect example. A place for people who yearn for the liveliness of the authentic Asian lifestyle. Nowhere else in Europe is Japanese life so concentrated in one neighbourhood as it is here. The unique cuisine is undoubtedly one of the main symbols of Japanese culture. If sushi immediately comes to mind, it's not erroneous, but sushi is rarely present on the Japanese menu. Because what unites all of Japan is another dish. No-frills, affordable, nourishing and, like comparable dishes from other cultures, possessing a feeling of family and security: Ramen. The undisputed soul food of Japan.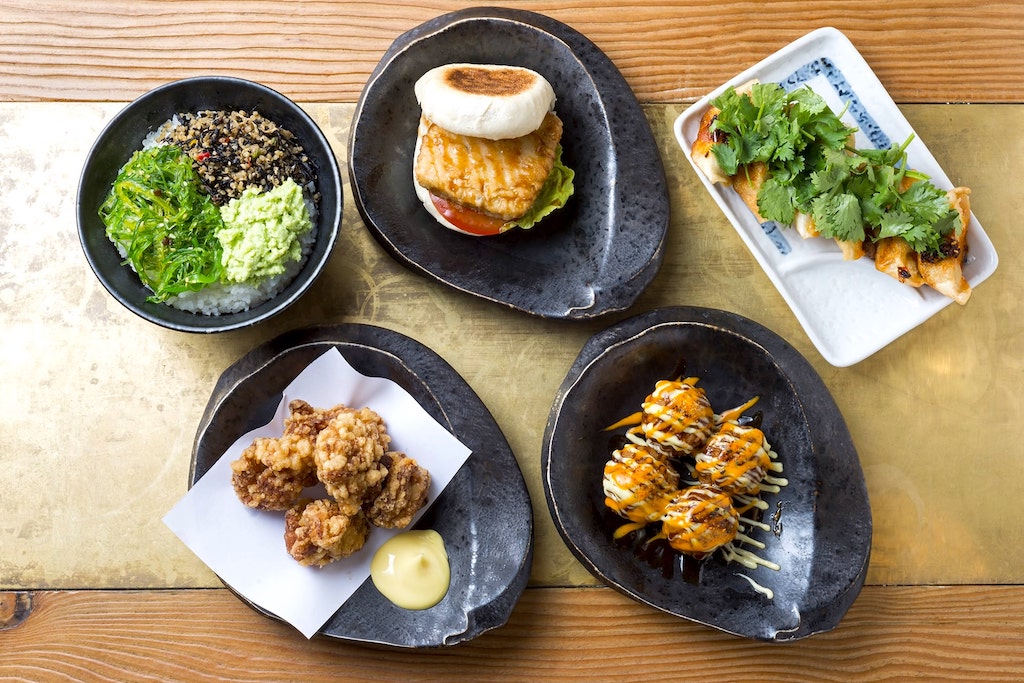 Ramen is a type of soup that essentially consists of soup stock, special wheat noodles that ripen before processing, various spices, toppings, and oils with different flavours. The individual ingredients can change depending on the region or area. Only the composition remains the same. "There is nothing extraordinary about ramen. It is traditionally served as street food and is popular with young and old. It doesn't matter whether it's consumed for lunch, as a snack, for dinner, or late at night. That's rare for a dish," says Mr. Saeki, owner of Takumi, one of the most famous Japanese restaurants in Düsseldorf.
Mr. Saeki came to Germany at 26 and was destined to find his new home in Düsseldorf. Even though home will always be the place where he was born, grew up and learned to cook from his mother, Düsseldorf is the place that pulls him back when he's been away on his travels. "I've been living here for half of my life," he tells us, and he's glad that traditional Japanese cuisine has also found a home in Germany—we think he plays a part in this.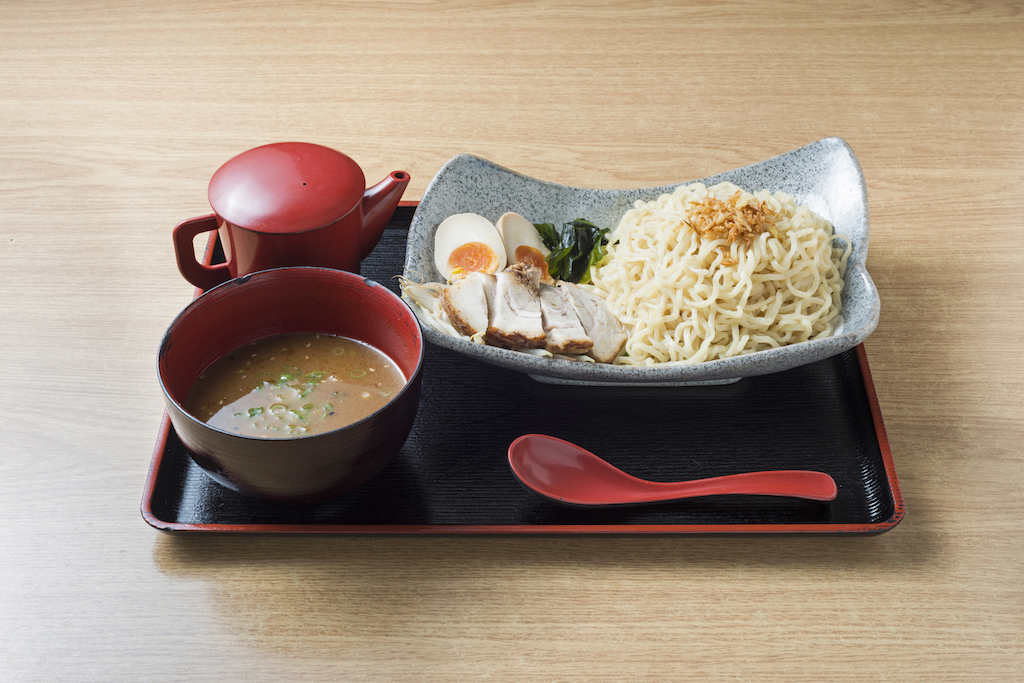 The foundation of his professional life was established long before, however. "I can't forget the time I spent with my family until I was 25 years old, my time at university, and the moments that I shared with my friends while playing. That's my beginning point for everything. The foundation for my understanding of taste was certainly built during this time," says the chef. Every country has its language, culture and eating habits, but Mr. Saeki is certain that it's the conditions and characteristics of the climate, such as temperature and humidity, that determine how the respective cuisine and people's eating habits develop. His mother loved to cook, and cooking together was always a pleasure. As a child, he and his family rarely went out to eat. The whole family regularly gathered around the dining table. The kitchen and dining area were one room where people prepared, cooked and ate together. Initially, he just watched his mother, but he soon began cooking himself. The traditional Japanese dishes, such as boiled fish, which he cooked for his grandmother, may be the reason for his love of traditional Japanese food.
Having arrived in Germany in the 1990s, the chef is amazed at the portion sizes. The basis of German cuisine, potatoes and bread, alienates him. In Japan the foundation is rice and noodles, and many foods are fermented. Soy sauce, miso and sake, fish, dried seaweed and mushrooms are part of the daily menu. "Fermentation makes the food easier to digest and more durable," he tells us, and "it produces the famous umami," the perfect taste. What he finds most astonishing, however, is the focus of German restaurants, which are clearly oriented towards atmosphere and design, regardless of the cuisine. In his culture, he's familiar with the opposite. First the taste, then the rest. "There is an unwritten Japanese law: the simpler the facility, the better." Today, he says, you can experience a balance between cuisine and design in both cultures. Takumi itself follows a traditional furnishing style. It is modern, simple, functional, and well-thought-out, just like the menu. Things have to move quickly and as many guests as possible should be well served simultaneously. Although the ramen production is rather arduous, it's estimated that it only takes about 30 minutes from guest arrival to the receipt of the bill.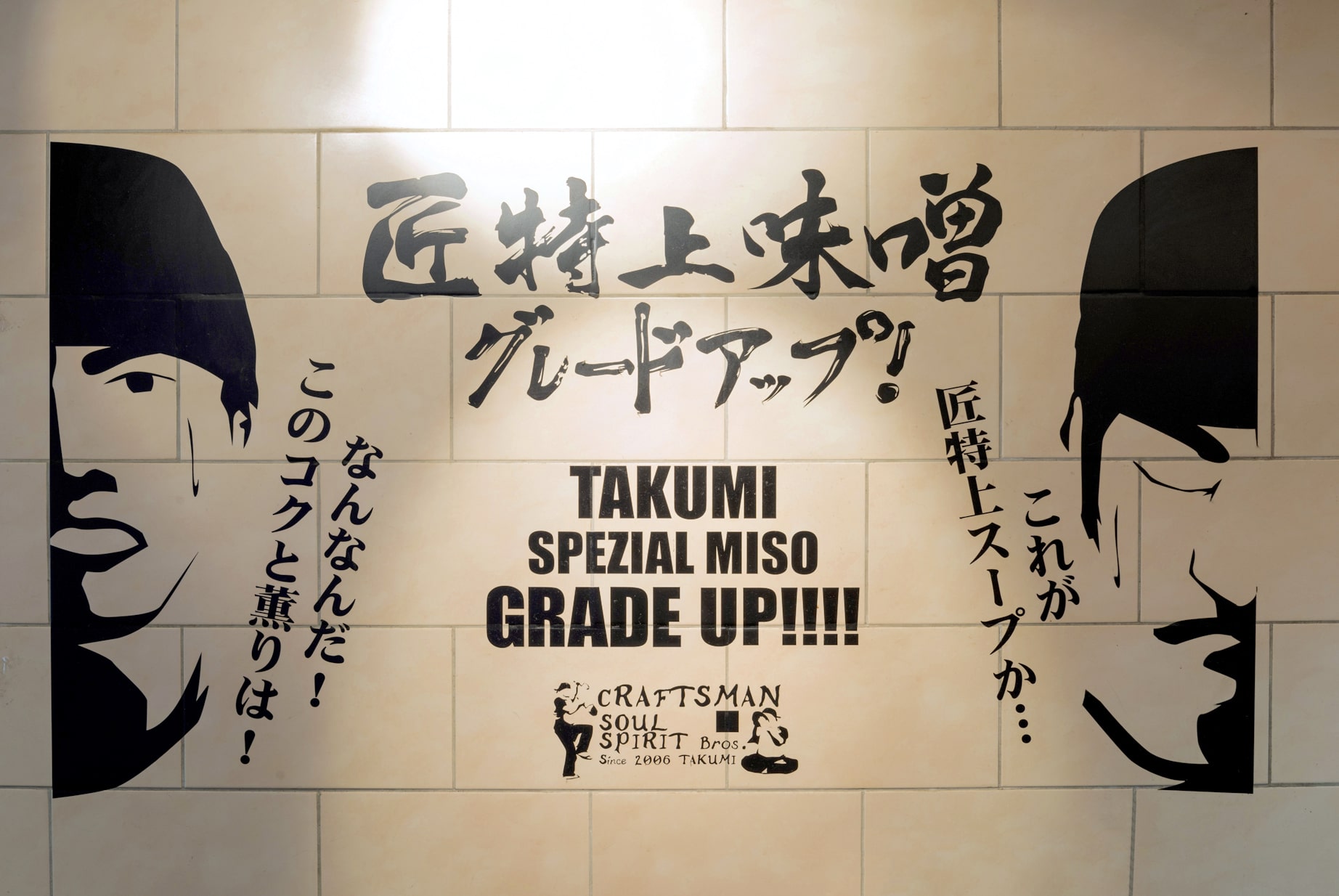 Special attention is paid to the noodles used at Takumi. They are made in Sapporo, a city on Hokkaido, the northernmost island of Japan. "It is a very wonderful island with its expansive natural surroundings. The country is blessed with agricultural products and seafood, with delicious air and its special water," says Mr. Saeki. The noodles, made by kneading the wheat with the unique water of Hokkaido, are mixed with fermented spices such as miso and soy sauce. The soup broth is made with seaweed from the National Assembly Road and completes the ramen. As soon as the noodles are made, they are imported to Germany in raw form. Before they're used, the noodles are matured once more to remove excess water. The gluten expands and the noodle slowly unfolds its firm, strong texture. "We offer our customers noodles at the peak of their maturation, which, depending on the temperature and humidity, takes between 48 and 72 hours." In Japan there is a saying: There are no rules for ramen. Ramen is so unique because it allows you to take on different challenges without having to question the basics. While ramen is definitely one of the top three most popular dishes among the Japanese, sushi is not an everyday meal, especially in Japan. On the contrary. "No adult would eat sushi every week," Mr. Saeki tells us.
Even if we take sushi and ramen for granted today, it was not so long ago that authentic Japanese cuisine was a rarity in Germany's culinary landscape." Japanese cuisine is becoming increasingly authentic abroad. The quality has improved significantly compared to ten years ago. And not only the Japanese chefs, but also the local chefs are learning more. Dishes are offered that are closer to their authentic counterparts," explains Mr. Saeki with foresight. Another keyword is specialization. "So far, the most diverse dishes of a cultural area have been offered in a restaurant, such as sushi, soba, eel, ramen, curry, sukiyaki, shabu-shabu. Recently, however, some shops focus on ramen and curry only. I think that in the future we will specialize more and become masters of one taste. A skill the Japanese are known for around the world. They have skilled hands and their purposeful way of proceeding calmly and with dedication, allows them to spend their lives really delving into something."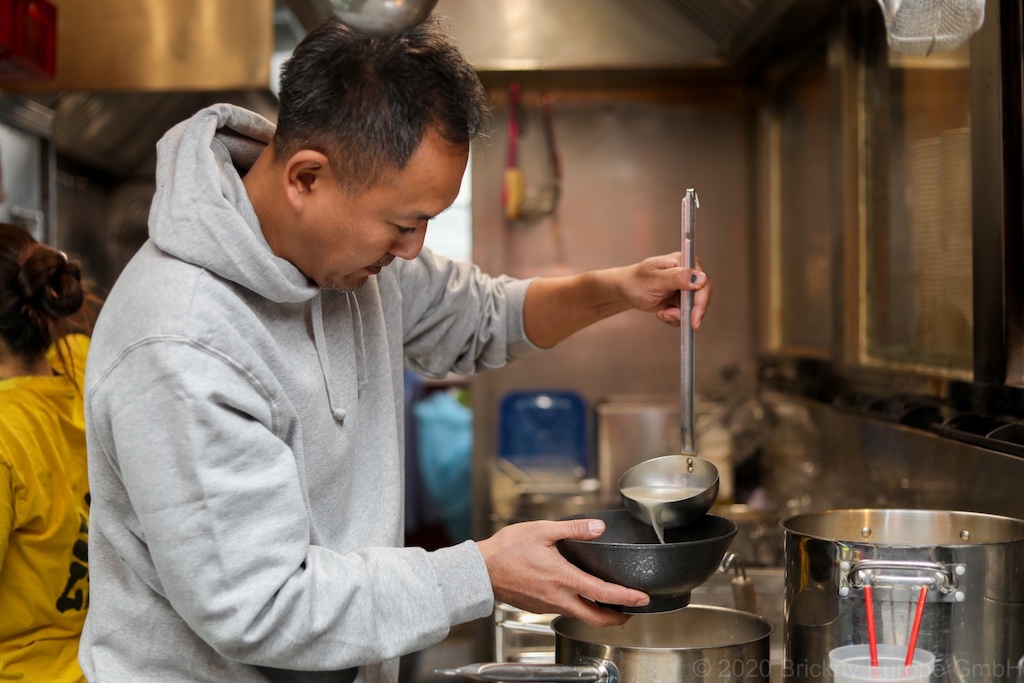 As an island state, the Japanese take great care of their ancient culture and it is easy for them to protect it against foreign influences. The basic philosophical ideas of Japan—such as expressing oneself clearly, respecting others, having a strong feeling of gratitude and respecting superiors—have remained in the Japanese mind and are also present in the way they cook and live, as well as their aesthetic language. The desire for perfection, enjoyment, and dedication are deeply anchored. Perhaps it is because of this work ethic that the latest technologies, wondrous developments and exciting dishes from the land of the rising sun (as it's so beautifully called) can come to us.  
You can hear this conviction in Mr. Saeki's words as he discusses how much he enjoys being a chef. He has loved cooking, eating and drinking since childhood and could not be more grateful to do what makes him happy in life. Like him, we hope he will cook for us for a long time, enriching us with this extraordinary culture, his clear spirit and his love for soul food.
When asked what soul food means for him personally, he simply says: "For me these are dishes that I have eaten since childhood and that I want to eat again and again. Even in old age."
Takumi is located in Little Tokyo in Düsseldorf and Munich.
Read More:
Photos: Takumi