Collaborations between artists and fashion houses have been commonplace for generations – Roy Halston and Andy Warhol, Yves Saint Laurent and Piet Mondrian, Louis Vuitton and Takeshi Murakami are just a few examples. But when the famous Champagne house Veuve Clicquot announced a collaboration with one of the world's most successful artists, Yayoi Kusama, all eyes were on the results. With a brand built on female empowerment and an artist fighting to the top in a world dominated by male competition coming together, it's no surprise that the Veuve Clicquot La Grande Dame by Yayoi Kusama is an absolute triumph.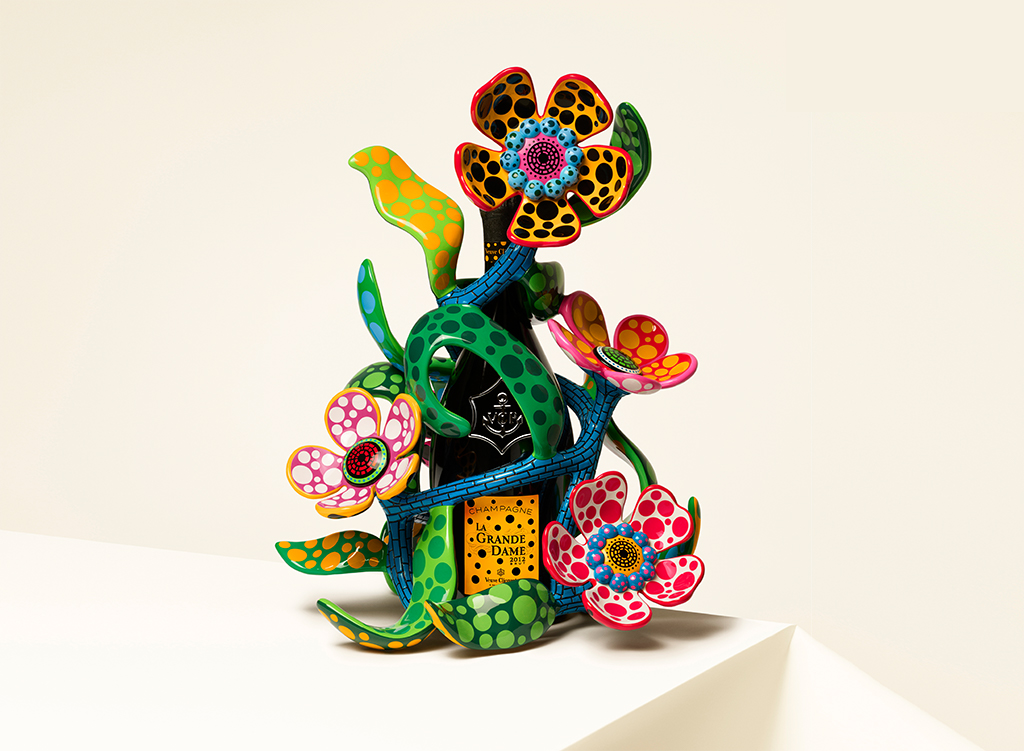 Yayoi Kusama – The Artist, The Pioneer
Kusama is widely known as one of the most influential artists to come out of Japan, carving an identity that provides awareness through beauty on topics such as feminism and environmentalism. Initially trained in Kyoto in the traditional Japanese artform nihonga, Kusama left for New York City in 1958 to be an integral part of the pop-art movement. Here, her polka dots became a signature part of her artworks, be they on the canvas or on naked models. In fact, her polka dots are what inspired the Veuve Clicquot Champagne house to reach out.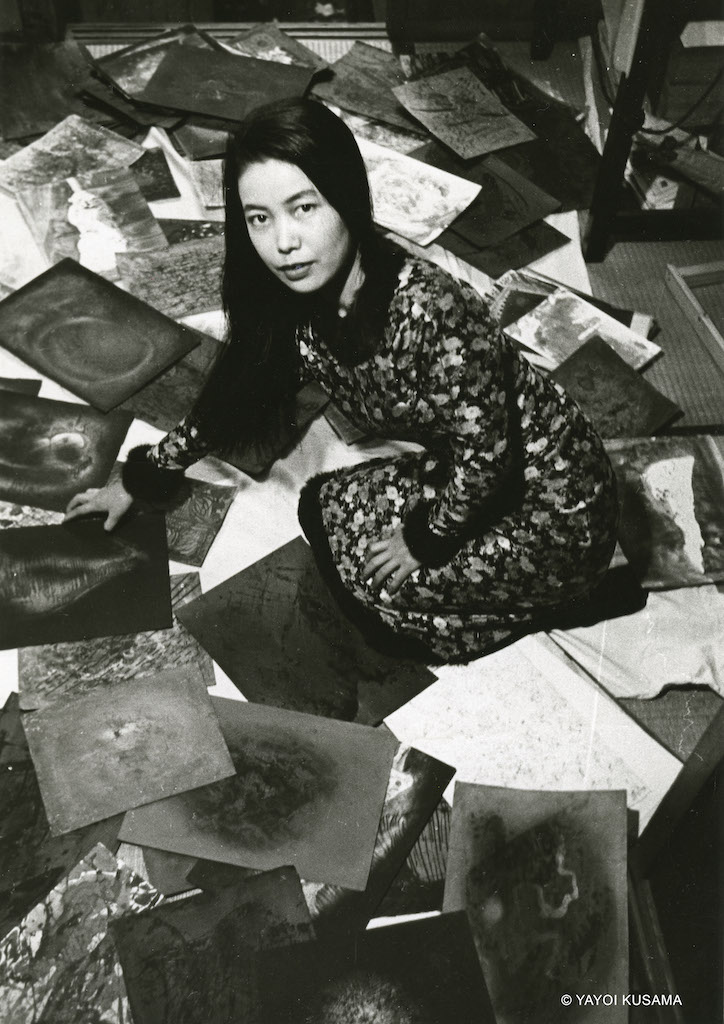 In 2006 Yayoi Kusama revivified an original portrait of Madame Clicquot, the powerhouse behind the Veuve Clicquot brand, by adorning it with her signature polka dots. This one-off charity piece became a catalyst for a long forged friendship between Veuve Clicquot and Kusama which has culminated in the collaboration of the La Grande Dame 2012. 
The Veuve Clicquot La Grande Dame by Yayoi Kusama – Built on Female Empowerment
Known as a key innovator in the Champagne industry and one of the only female entrepreneurs at the time, it's no surprise that Kusama feels a deep connection to Madame Clicquot. The 2012 vintage is the perfect way to combine a major brand with a carefully curated design. Blending 90% of Madame Clicquot's favoured Pinot Noir with 10% of Chardonnay grapes to create the 2012 vintage has created a delicate, playful Champagne with tones of pear, jasmine and honeysuckle.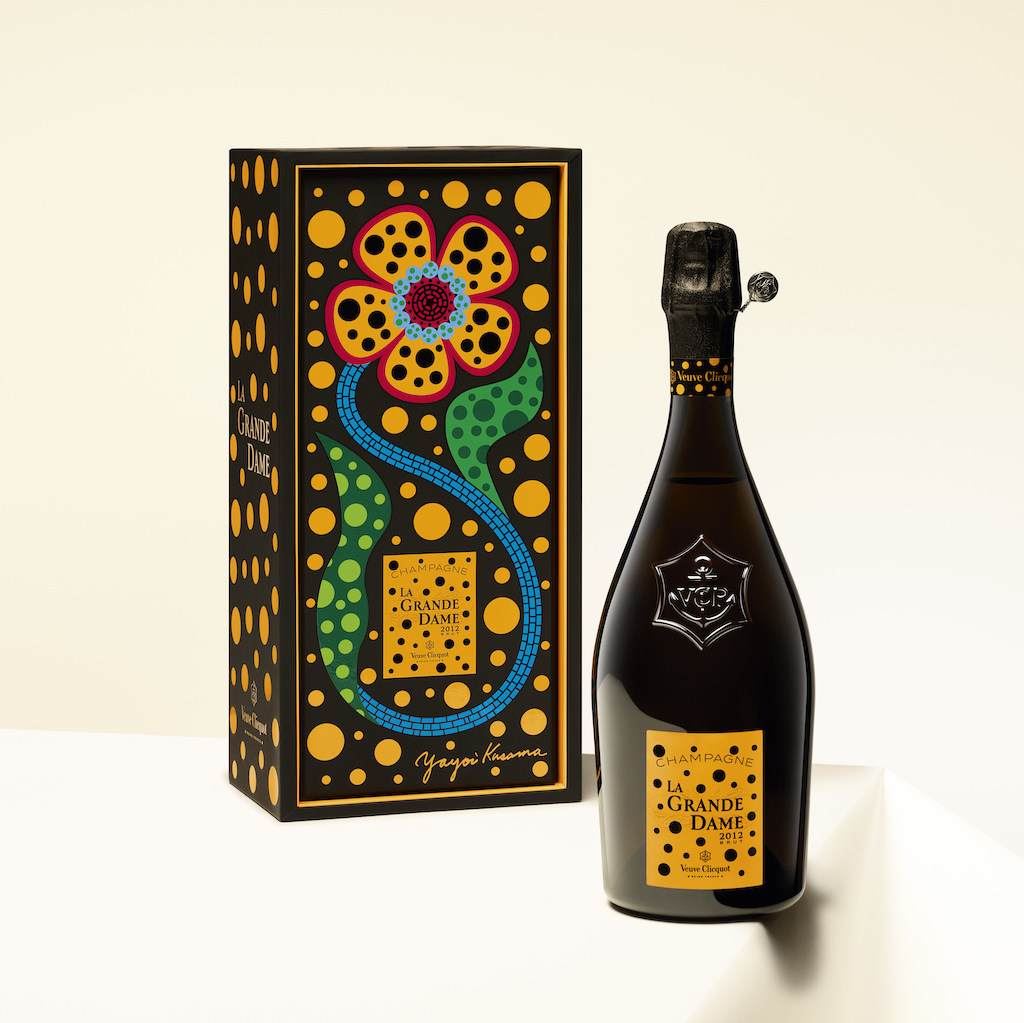 It is undeniable that La Grande Dame by Yayoi Kusama will be an extremely popular vintage. With both the artwork called "My Heart That Bloomes in The Darkness of The Night", limited to 100 pieces worldwide, created to celebrate the collaboration and, the already limited La Grande Dame 2012 x Yayoi Kusama edition, we have no doubt that this collaboration will be on everyone's lips for years to come.
Read More: