Pilates, steam rooms, sunbathing. Everyone's idea of relaxation is slightly different. But one thing is for sure: we need to prioritise our wellness and take time to relax, now more than ever! In such a fast paced world, it's imperative that we take time for ourselves to reset and recoup. We have found some of the best wellness hotels in Italy to help inspire you as you plan your next getaway.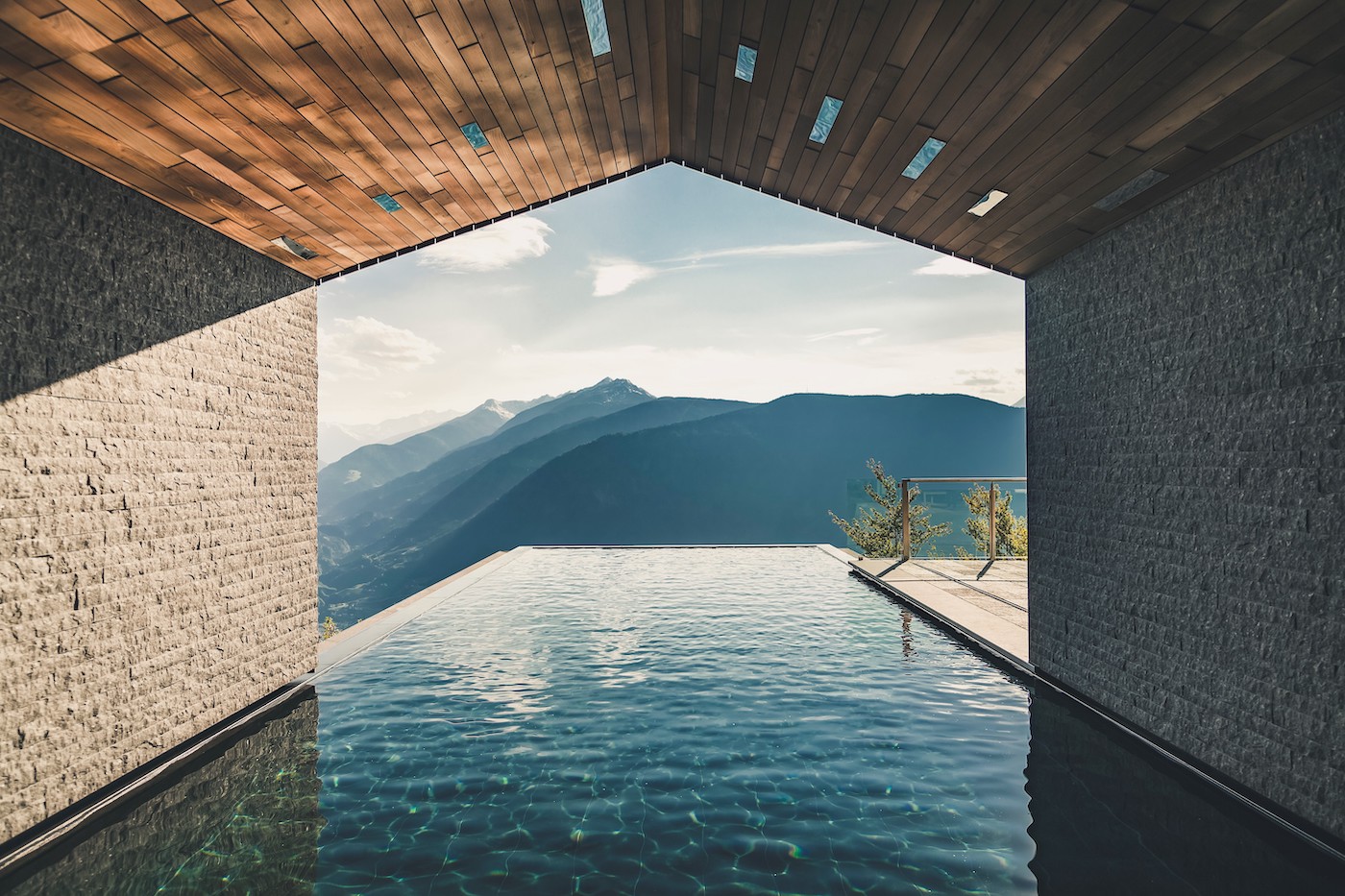 "The perfect spot for a ski and spa break"
Want to sample Italy's beautiful ski slopes while enjoying some much needed personal indulgence? The Miramonti Boutique Hotel offers a modern take on a traditional mountainside hotel and combines it with a fully equipped spa and wellness centre. This hotel has everything you need for your skiing trip including free equipment storage and a shuttle to the Merano 2000 ski area. It also has a sauna, an infinity pool and an outdoor hot tub.
Check availability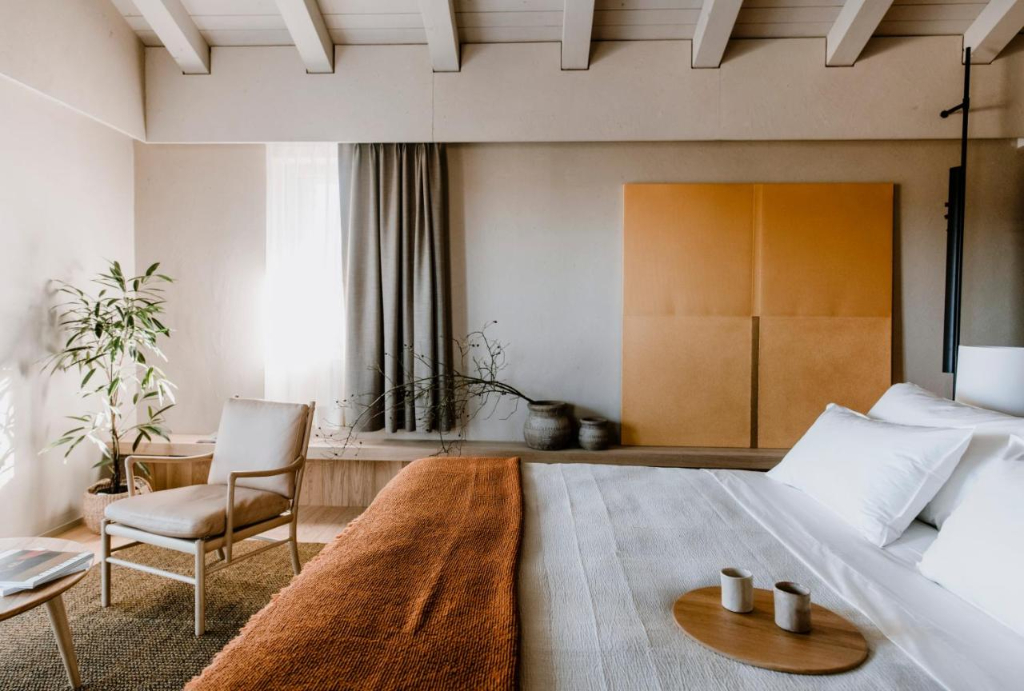 "This hotel gives us serious Italian Farmhouse vibes!"
Casa di Langa is a wellness hotel in Italy that could easily be mistaken for a far more traditional farmhouse. The hotels' décor uses natural materials, classic Italian design and muted tones to help bring this look together. Set in the rural countryside, there is plenty to do including bike tours, hiking and even on-site cooking classes. The wellness centre offers lots of different treatments as well as free access to the indoor and outdoor pool, jacuzzi and sauna.
Check availability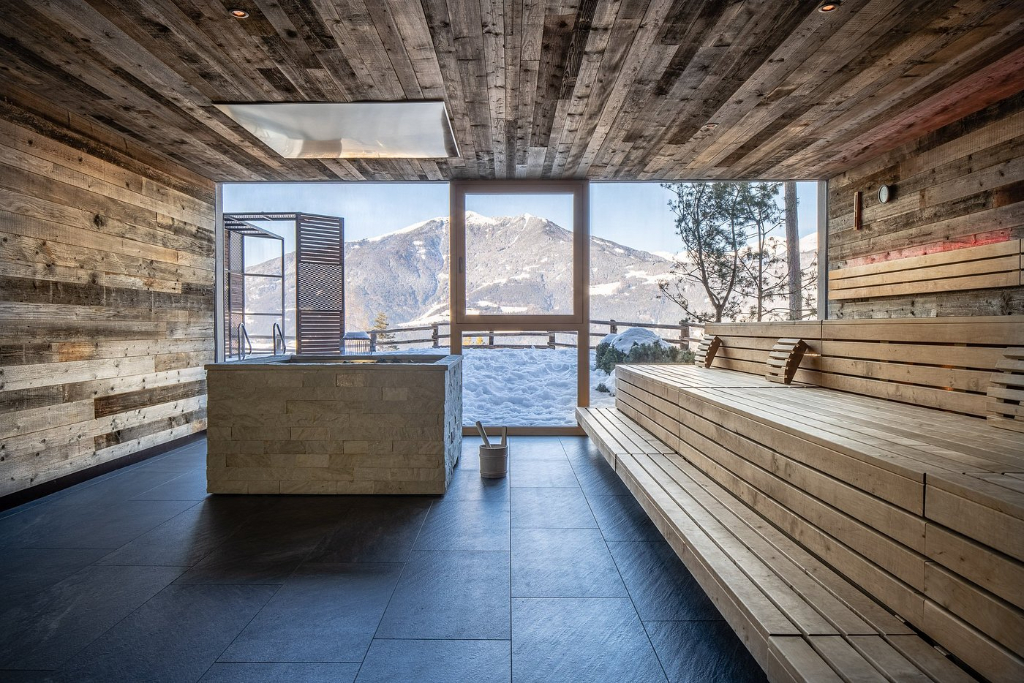 "A great break away where I can spend the week in the spa and on the slopes"
While this wellness hotel might be situated close to the infamous Plose ski area, it is much more geared towards those wanting to focus their holiday around resting and recharging. Offering a fantastic spa with both indoor and outdoor pools, you can while away the day gazing at the mountains without having to don the ski goggles. You want to be a bit more active? Try a yoga class or enjoy some in house evening entertainment.
Check availability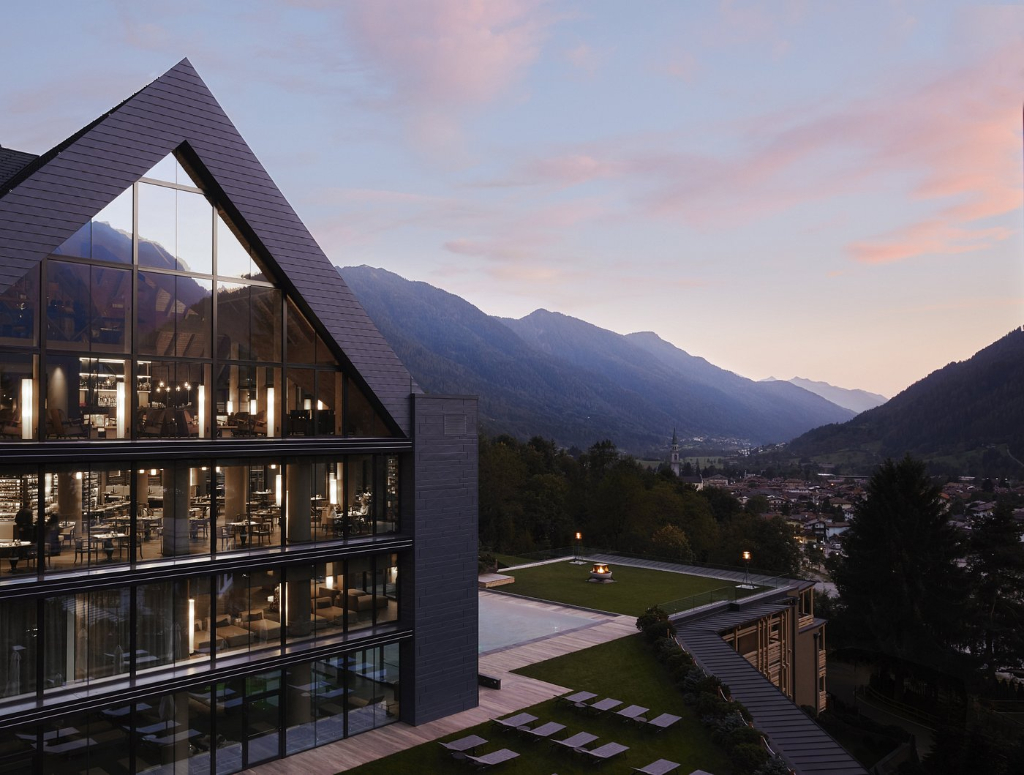 "The floor to ceiling glass windows mean you get the most wonderful view of the mountains. Well worth the trip"
Lefay Resort is set in Pinzolo, right in the heart of the mountains. Many people stay here for the skiing, but this hidden gem is an absolutely fantastic spa resort too. The indoor/outdoor pool has the most fantastic view of the mountains which, thanks to the floor to ceiling windows, can be appreciated both indoors and outdoors. In addition, there is a fully facilitated spa and fitness centre. Relaxing in the mountains never looked so luxurious.
Check availability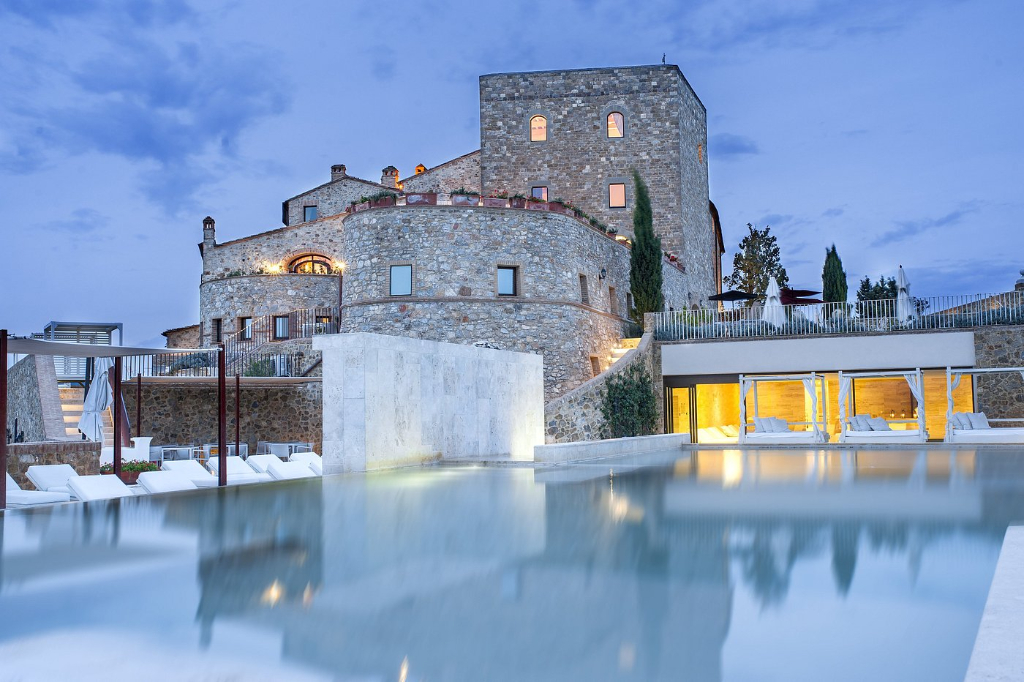 "Looking for a more traditional version of Italian luxury? This is the place!"
If you want to mix your wellness trip with some sightseeing and culture venturing, then the Castello di Velona is a wonderful hotel to visit. Set in a converted stone structure, this hotel has been completely overhauled to introduce some much-needed luxury. This wellness resort features several pools and Turkish baths with spectacular views over the vineyard. The on-site restaurant offers a menu of local cuisine with many regional specialities. This hotel is the ideal stay if you want to immerse yourself in true Italian culture.
Check availability
"We love this hotel because it's a completely guilt-free stay. Offsetting our carbon, making eco-friendly choices. It really fits our values."
The Vigilius Mountain Resort's mission is to put you in touch with nature in order to learn to respect it and nurture it. This eco-friendly wellness hotel in Italy has entirely sustainable interiors, while the restaurant offers only local and regional ingredients. The wellness centre has its own personal trainer who runs classes in hiking, meditating and Nordic Walking. This is a great stay for all eco-conscious travelers.
Check availability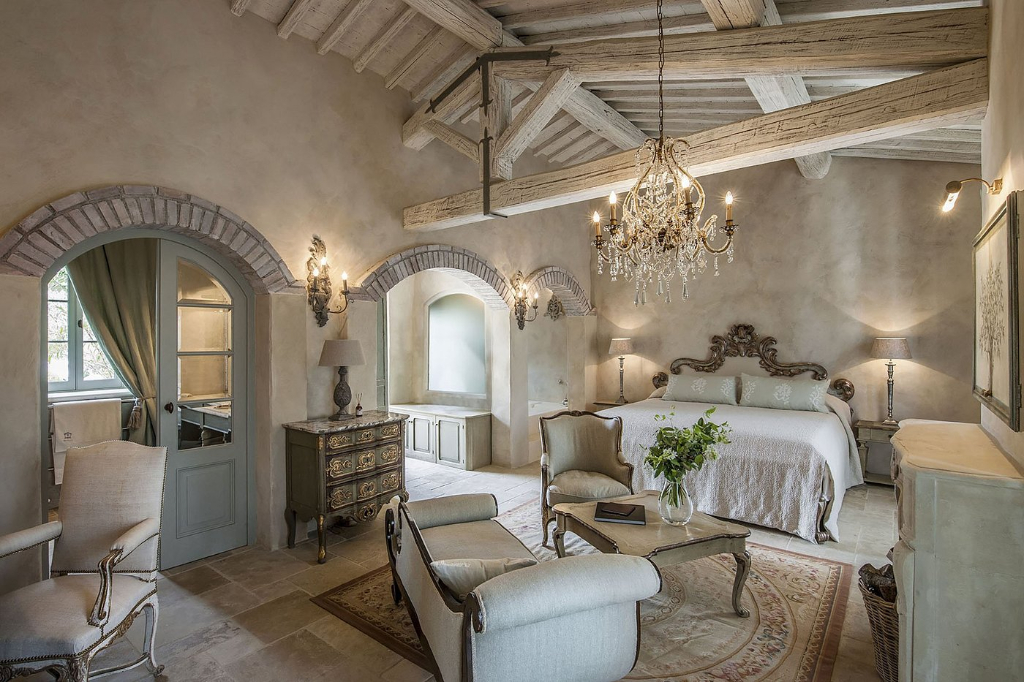 "It felt like staying on an Italian farm, a really luxurious posh farm!"
This 13th century collection of buildings has been transformed into one of the most luxurious resorts in Italy. With Siena only being a 40-minute drive away and Elba Island proving to be the ideal day trip, the hotel is really well situated for those wanting to adventure further than their room. The décor is styled with a Baroque feel while the wellness centre offers outdoor pools, yoga classes and spa packages too. There is something for everyone here.
Check availability
"I adored staying in our enormous room filled with period opulence. It was like staying in a palace."
The Four Seasons is renowned for its high quality and luxury, and the Four Seasons Hotel Firenze does not disappoint! Located next to the botanical gardens of Giardino della Gherardesca, this beautiful 15th century building does not lack in modernity. With a Michelin starred restaurant, a 2-storey spa and plenty of activities for the whole family, this is a wonderful hotel for both couples and families alike.
Check availability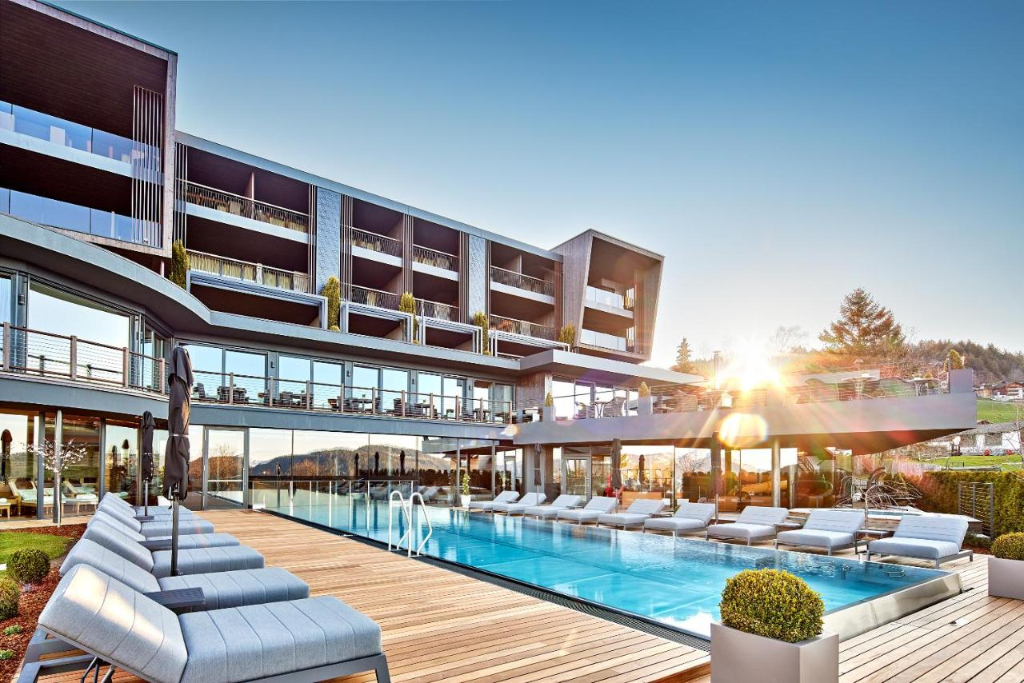 "The view from our bedroom was breathtaking. I will never get tired of it!"
If you are looking for a wellness retreat that caters for families, then the Hotel Chalet Mirabell is one to consider. In addition to having a fully equipped wellness centre, 3 pools and full ski facilities, it also has plenty to offer for children too. This includes a playground, a playroom, a kids club and even a babysitting service. A luxury getaway with childcare? Sign us up!
Check availability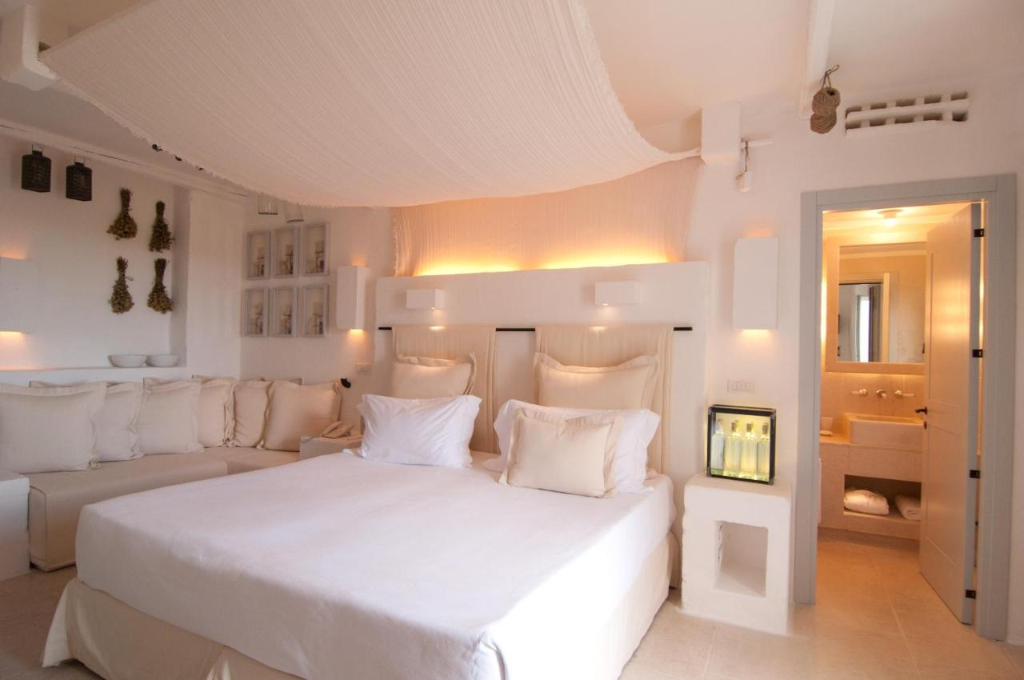 "Stunning hotel that makes you feel right at home!"
The Hotel Borgo Egnazia is an architectural marvel with its ancient dry stone walls and Mediterranean style terraces. With tennis courts, a private beach and 4 pools situated within the complex, it's no wonder that people flock here. The cuisine is second to none, and the additional complimentary activities make this hotel a great location for both families and larger groups.
Check availability
Italy truly is one of those countries that just has it all. From skiing to lush beaches to cultural wonders, booking a wellness hotel in Italy to relax and unwind is a perfect way to spend your holiday. 
Read More: