There's something about the best champagne brands and something about champagne itself. Even the way the cork pops with such jubilance primes you for the celebration to follow. As the bubbles flow into those pristine champagne flutes, it's easy to let that fizzy feeling take over and let those good times roll.
When seeking a bottle of bubbly to pop open for your wedding, anniversary, job promotion, or any other happy occasion, even if it is only Sunday brunch, you can do no wrong when choosing a winner. Then again, Willie Gluckstern  famously said, "In a perfect world, everyone would have a glass of champagne every evening." 
Fortunately, our guide to the best Champagne brands is a superb option. Out of more than 2,000 different brands, we've hand-picked our selection. These twenty-three champagne houses each boast accolades, allowing you to savour every sip. Whatever the reason you want to clink glasses of champagne with your most treasured friends and family, you'll be glad you went with one of these renowned names.
OUR SELECTION OF THE 25 WORLDS BEST CHAMPAGNE BRANDS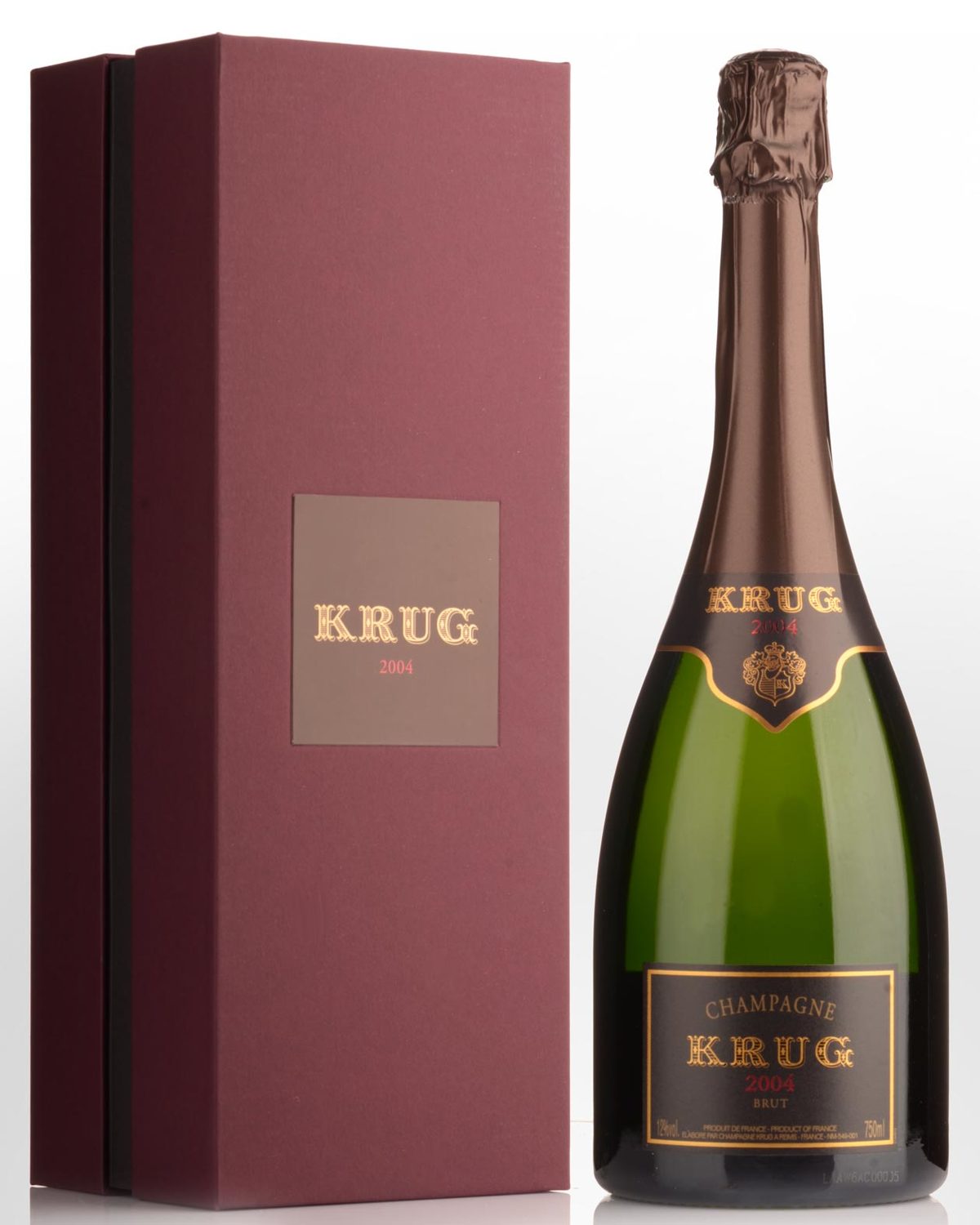 Established in 1843, Krug's uncompromising philosophy is still in place today. Choose Krug Clos Du Mesnil 1996 for an apple, walnut, and bursting lemon with a rich and toasty flavour. The 1992 feels fresh and crisp, while the 1998 plunges into the purity of the grapes, revealing the beauty of the terroir. With 2000, it's as light and silky as possible, with hints of XO cognac and coffee liqueur. 
Perhaps the Krug Vintages will appeal to you for 2004, a luminous burst of citrus with elegance at the finish. The 2006 is expressive and indulgent, ending high with citrus.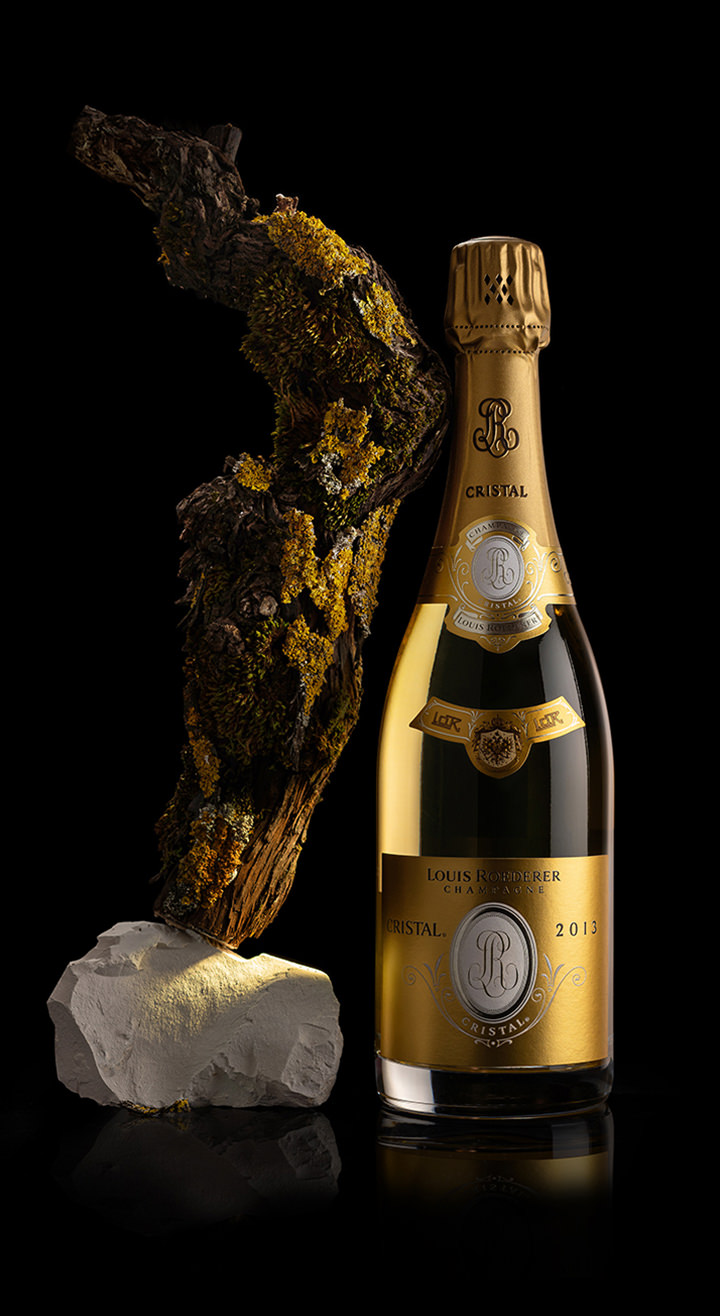 Magnificent in every way, Louis Roederer champagnes are the perfect balance of excellent grapes, cultivation techniques, and terroir, rendering summery flavours in absolute elegance. 
Louis Roederer Cristal Rose 2013 is remarkably full and smooth with sweet florals, red fruits, and caramel. Found and refined, it is one of the most exceptional vintages from Louis Roederer. 
Louis Roederer Cristal 2013 reveals the purest of the terroir with deeper and more complex saline that showcases structure and incredible texture.
The 2013 Brut Vintage Magnum with a golden yellow hue and bright tints, elegantly dynamic and softly effervescent champagne is another must-try from Louis Roederer. 
Last, but certainly not least, the NV Collection 242 is part of the Perpetual Reserve. With a fleshier, more enveloping texture, it has an impeccable complexity and all the markings of excellent champagne.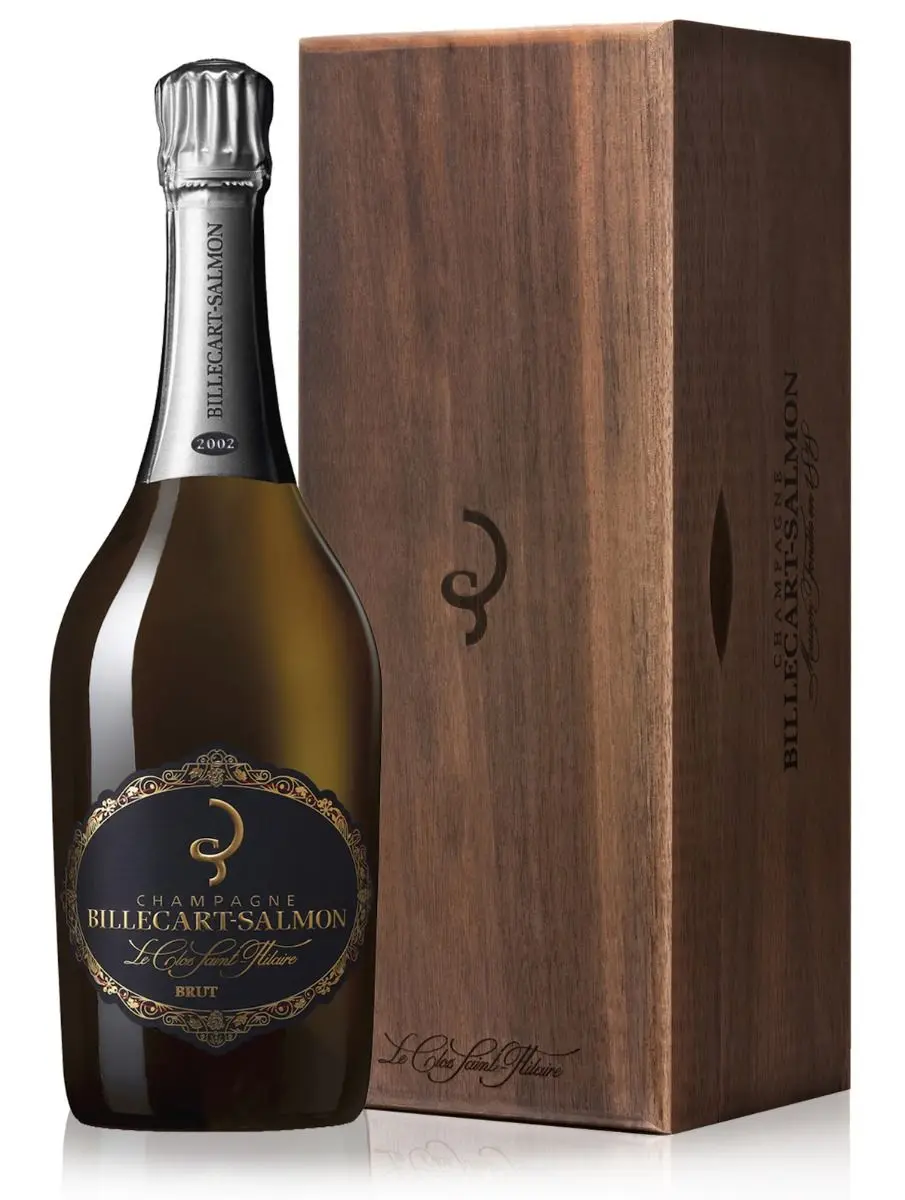 Even though Billecart-Salmon has been making champagne for over 200 years, it has kept up as one of the best champagne brands by staying fresh. With new methods and offerings added, it has something to please all palates. 
Billecart-Salmon Le Clos Saint Hilaire 2002 is ripe with apples and blossoms with a serene appeal that is nothing short of monumental. Billecart-Salmon Cuvée Nicolas Francois Billecart Brut 2007 is well-balanced while offering exceptional fullness.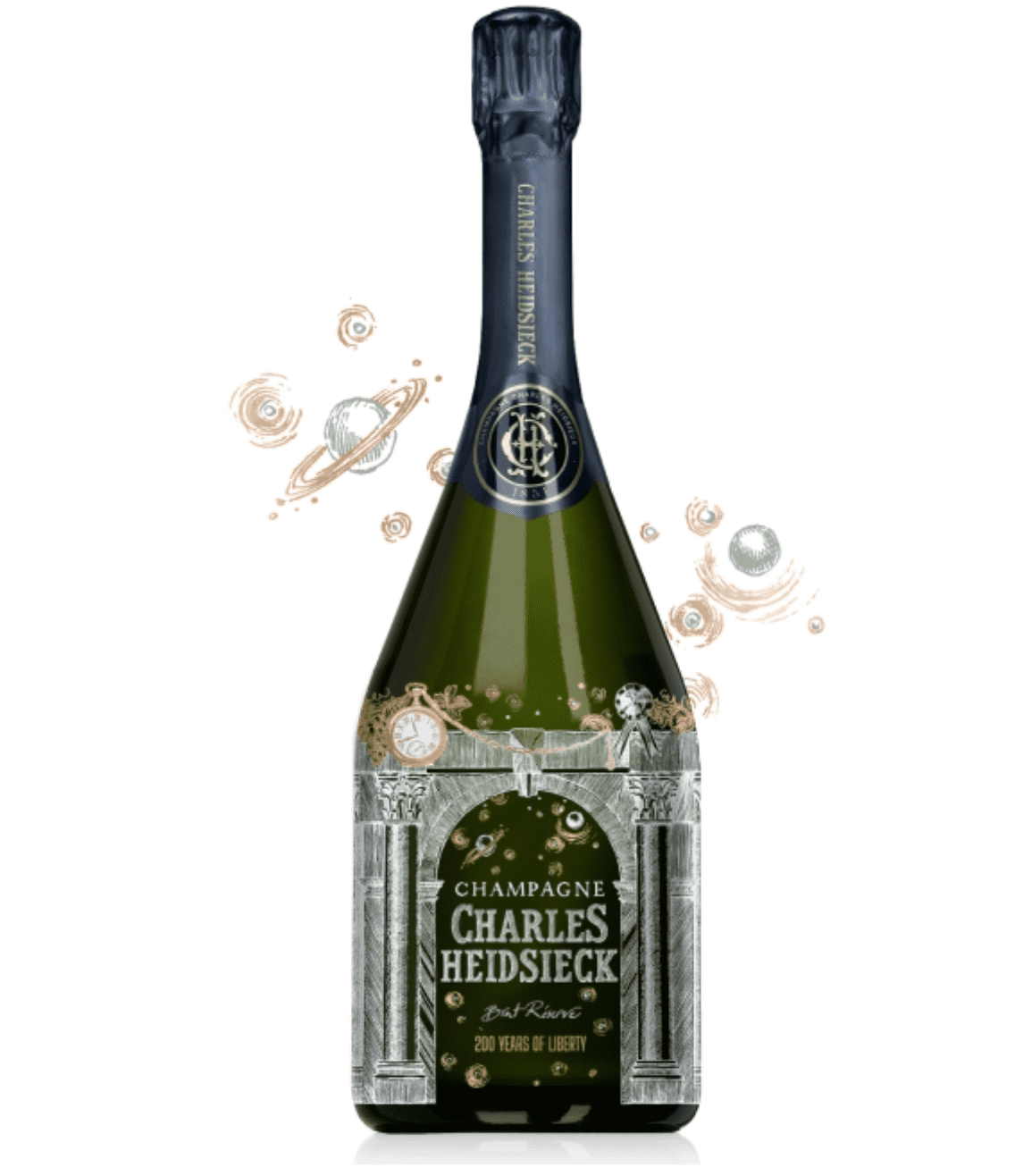 As the smallest of the Grandes Marques Champagne Houses, Charles Heidsieck is one of the most famous cuvée. Charles Heidsieck Blanc des Millénaires 1995 is expressive with complex notes and a silky freshness. With the 2004, you'll find white fruits with hints of nuttiness for a memorable wine ripe for any occasion, even for a quiet evening at home. As for the 2006, this broad and complex vintage is layered with impeccable flavours that burst forth in every sip.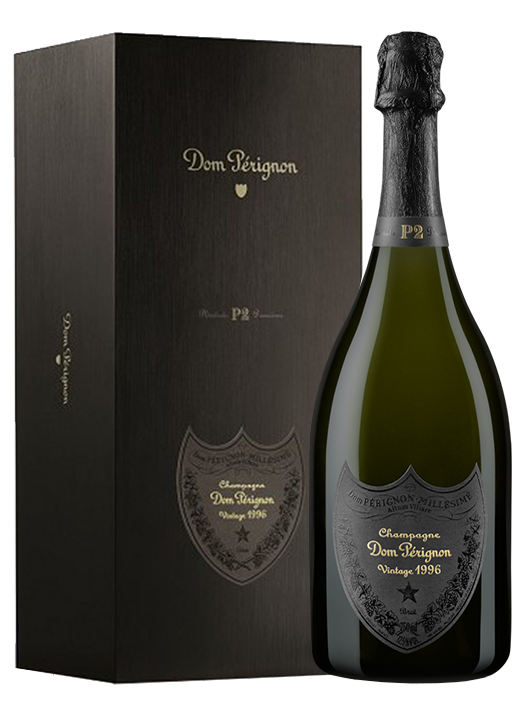 Dom Pérignon is a champagne that is synonymous with excellence. Each vintage is a spectacular creation, cultivated from the best grapes. Winning standouts include Dom Pérignon Oenotheque 1996, a vibrant and energetic champagne that bursts with opulence. A slight vanilla spice completes the finish. Dom Pérignon Vintage Rose 1996 is another option for rosé lovers. Bold and radiant, you get a feel of wild strawberries and smoky accents. Take a look at the Dom Pérignon and Lady Gaga Limited Edition.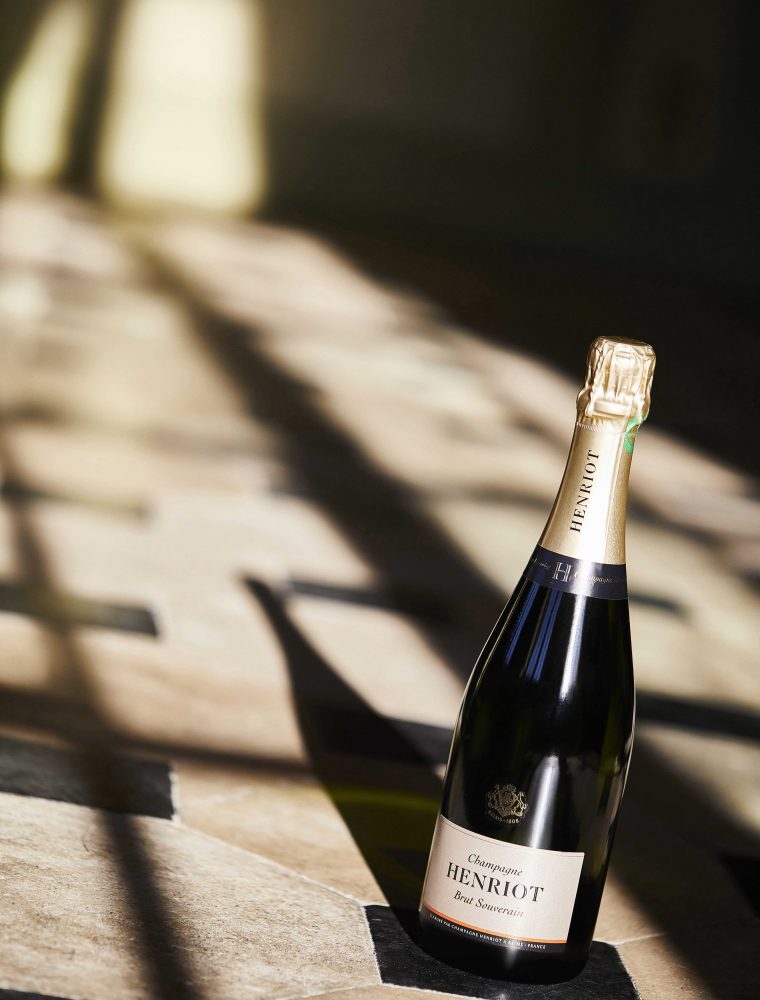 While not as well-known as the others on our list of the best champagne brands, you won't want to miss Henriot. This champagne has a distinctive style and quality while upholding excellent value. The Brut Rose consists of 50% Pinot Noir, 40% Chardonnay, and 10% Pinot Meunier, providing a rich and zesty experience that makes it effortless to drink. You can't go wrong with the NV Rosé Magnum either, as it is hailed the World Champion Classic Rosé.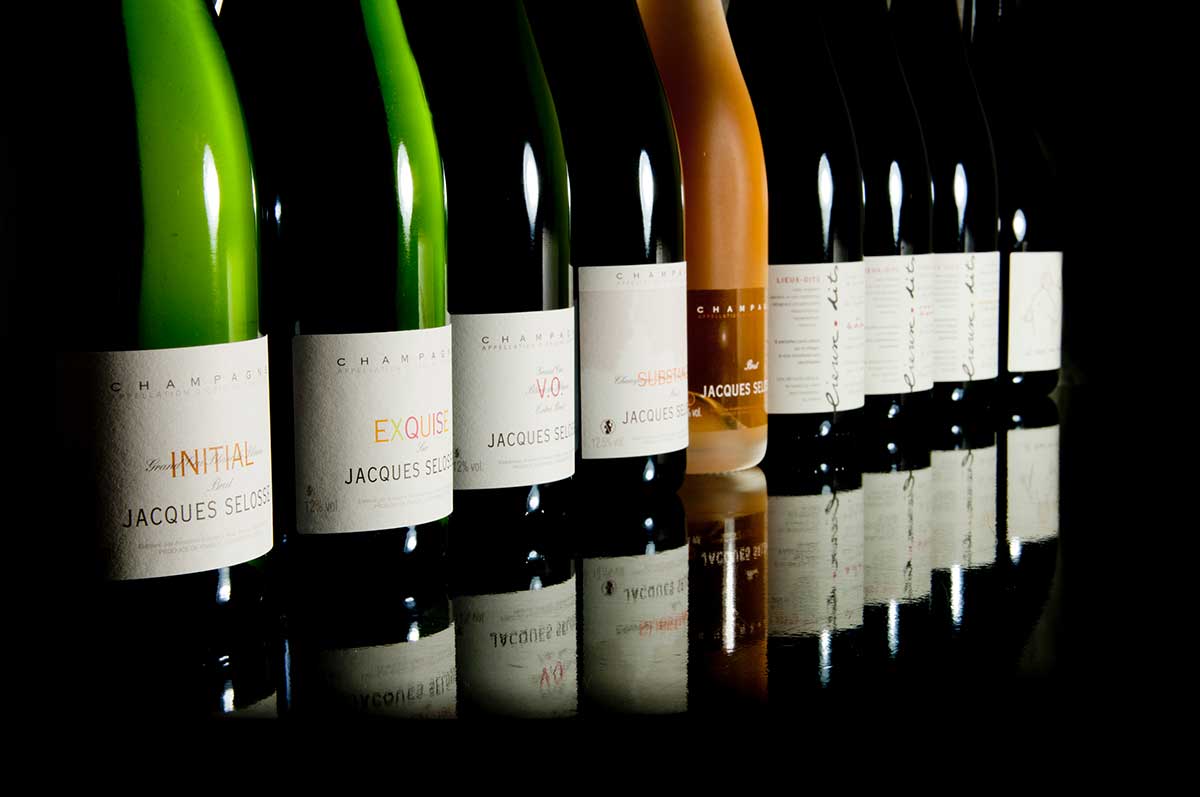 The grapes for distinguished winemaker Jacques Salosse have been cultivated since Roman times. However, it wasn't until the 18th century when he began using different methods to create the wines that would make them legendary. Start with Jacques Salosse Les Carelles, a gorgeous offering with deep layers of fruits, spices, and florals, melded together with smoky honey for an absolutely elegant champagne. Jacques Salosse Lieux-Dits La Cote Faron Extra Brut is another one to try, an absolute delight with fresh and balanced juiciness.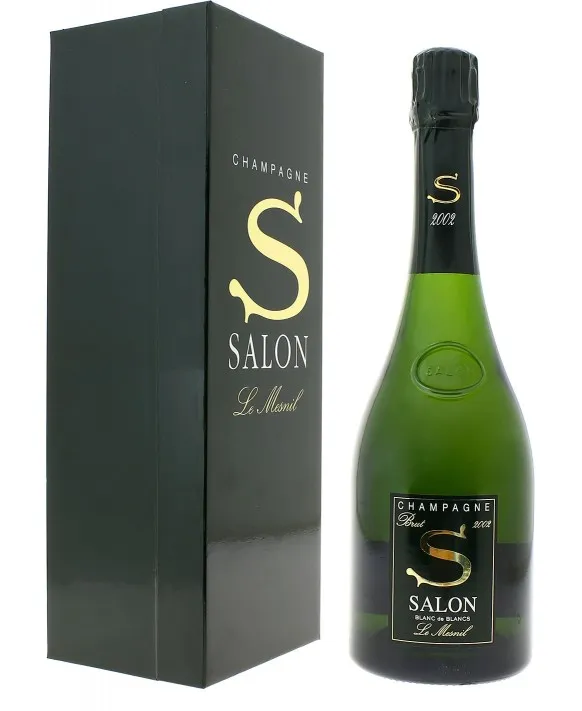 Unique and defined, Salon offers purely exceptional champagnes. The seductive powers of Salon Brut Blanc de Blancs 2012 feature pineapple and lychee with a hint of smoke that beguiles. Meanwhile, the 2002 vintage is almost as close to perfection as one can get with a long, balanced fruity minerality. As for the 2004, you're treated to an utterly delicious experience with smooth yet lively bubbles and balanced acidity. The 2007 is a refined and balanced option too, with a delicate citrus fruit profile.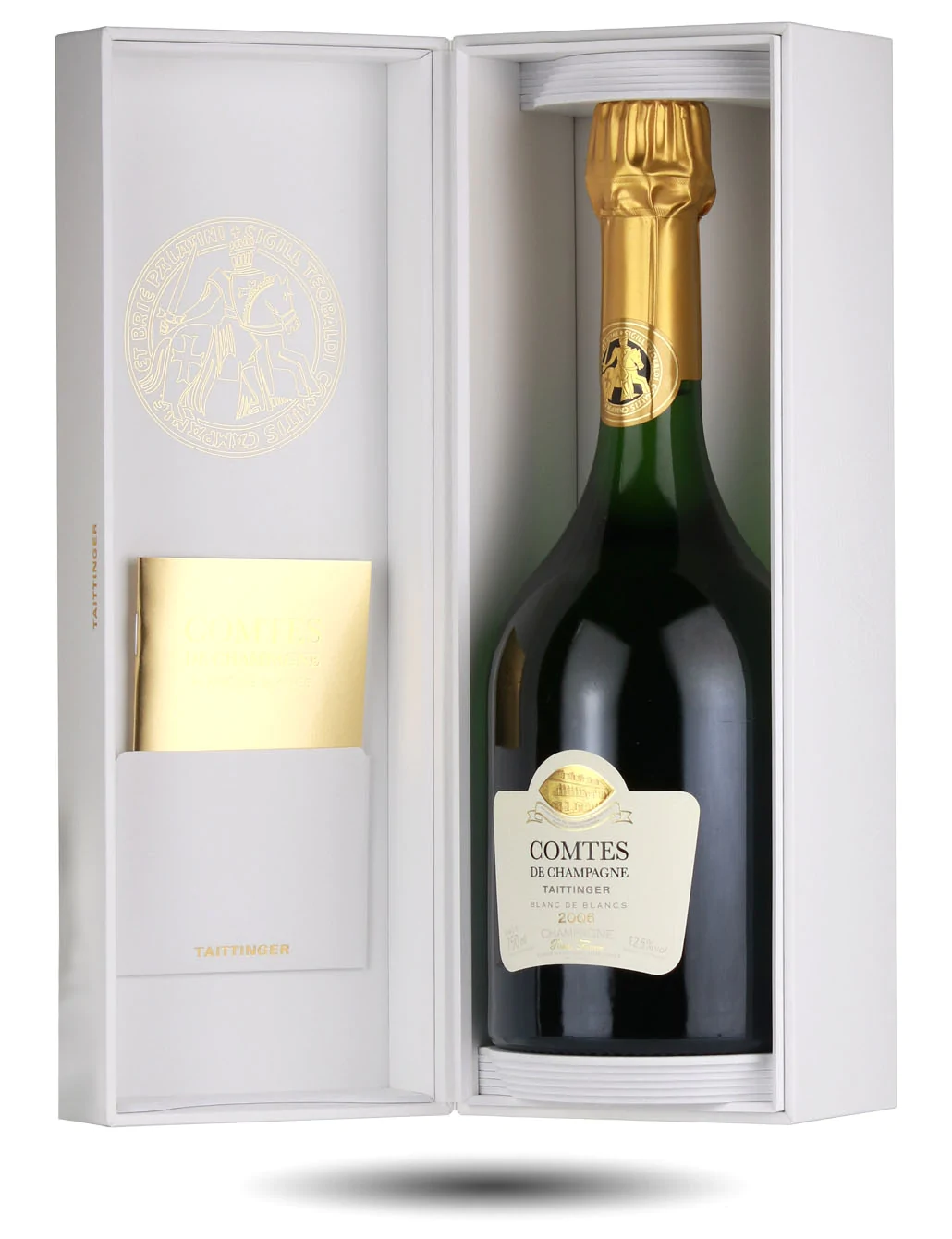 Taittinger is certainly well-adored, making it one of the best champagne brands. While any bottle will please, Taittinger Comtes de Champagne Blanc de Blancs 2008 is the one that will help you mark the most special of occasions. With a full-bodied framework that upholds acidity and dry fruit, it has an opulence all its own.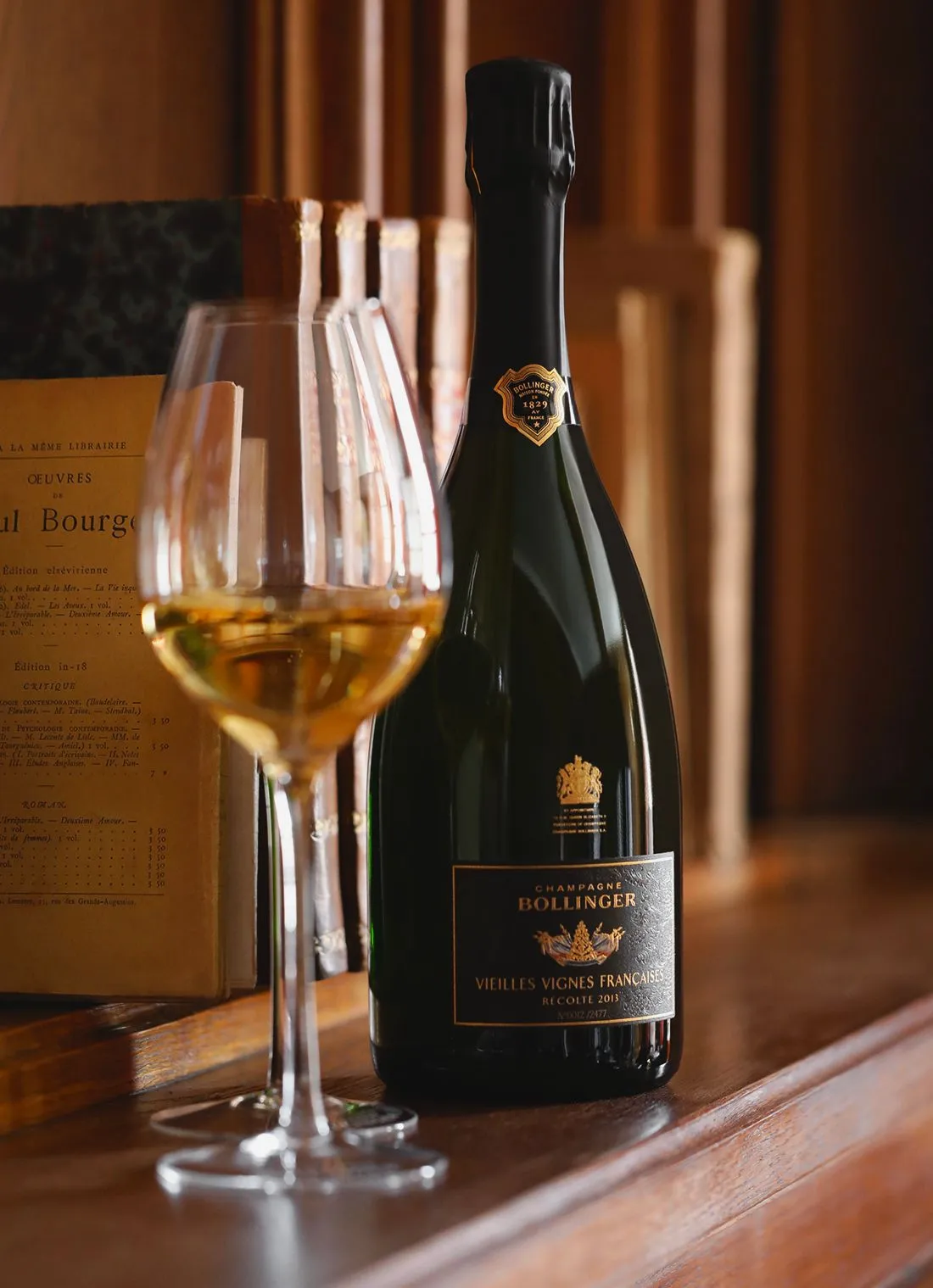 Iconic Bollinger is famed not just for being James Bond's champagne choice, but for its distinctive and remarkable champagnes. You may test this theory by choosing Bollinger La Grande Année 2008, which combines ripe fruit acidity that is fermented and aged in wood for nine years before release. MEANWHILE, Bollinger R.D. Extra Brut 2004 has developed a depth and richness that brings memorable flavours worth an additional toast.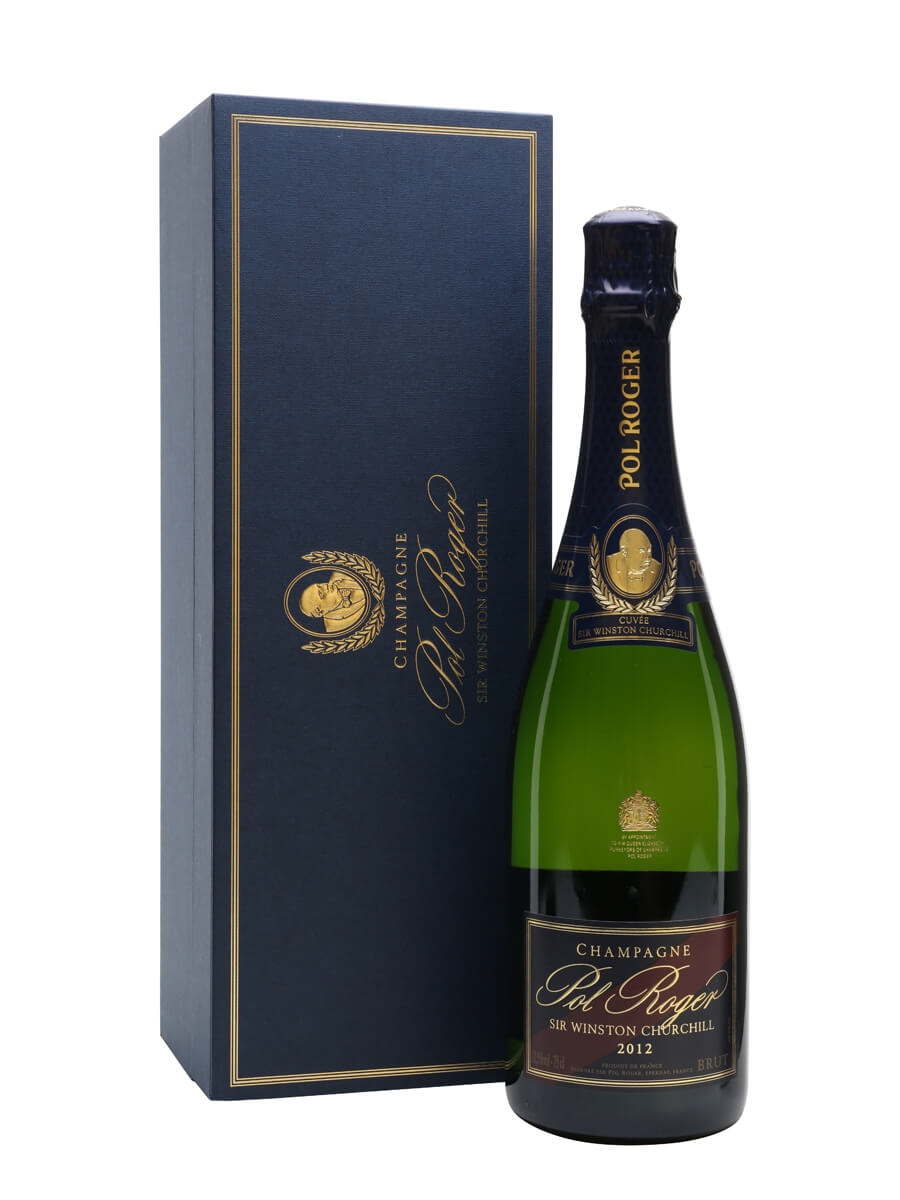 With a solid 160 years of history, Pol Roger has long been cherished among the best champagne brands. Pol Roger Cuvee Sir Winston Churchill 2008 is perhaps the greatest with a richness that pairs well with the balance of texture, minerality, and fruit. The 2006 vintage beckons with fruit intensity and a strong mineral texture, while 2009 is fuller, which bodes well for maturing or popping open immediately.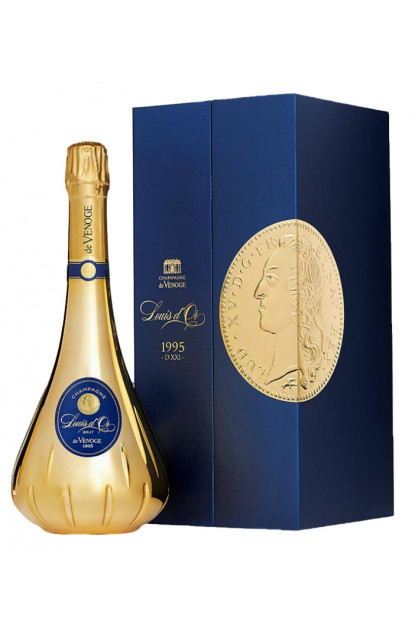 Representing excellence in champagne for 180 years, this champagne brand is also known for creating the first illustrated champagne label. Try De Venoge Louis XV 1995, which comes bottled in a decanted with a stopper, revealing toasty tastes and preserved freshness. De Venoge Louis XV Rose 1996 offers a fresh, crisp finish and a lovely mix of rich flavours while the 2006 vintage comes in a distinctive bottle giving way to a mineral texture and ripeness.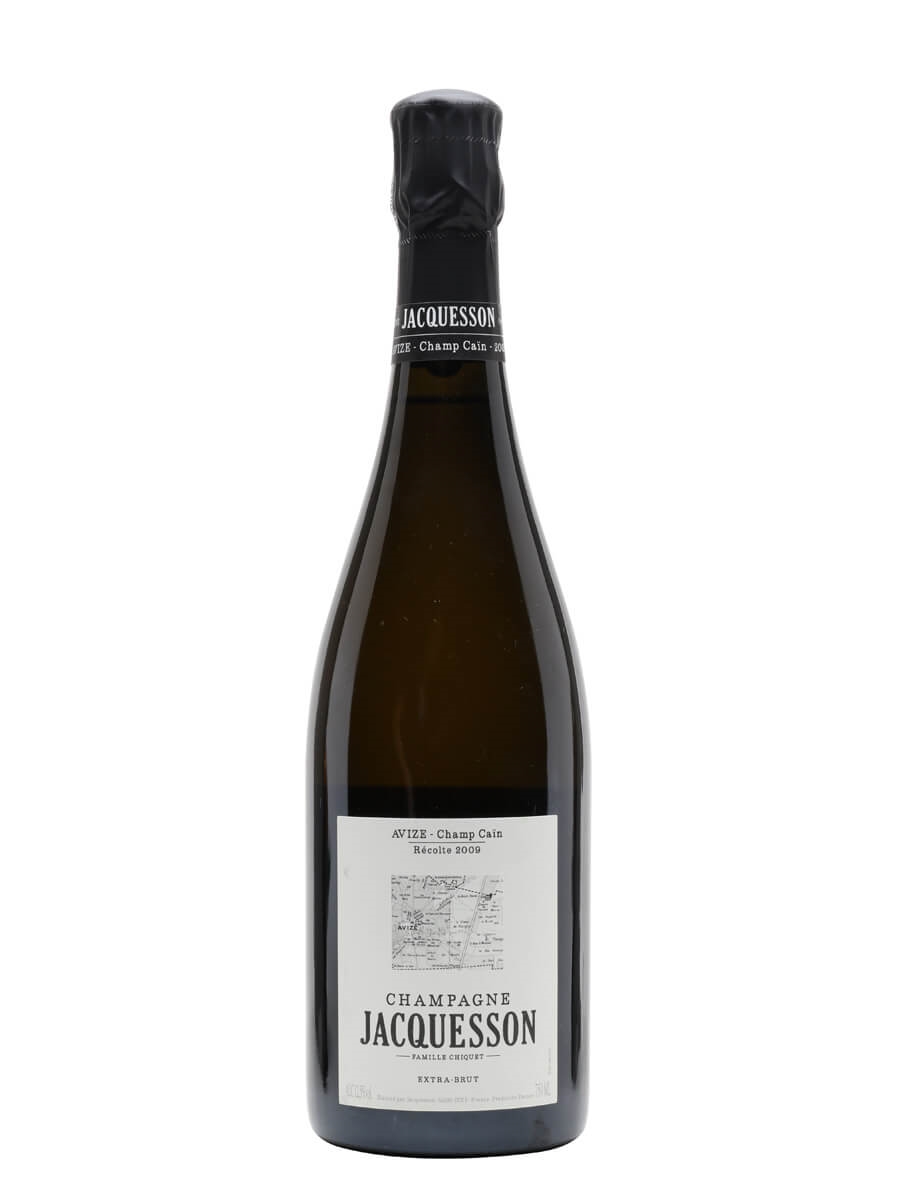 Founded in 1798 Jacquesson & Fils resides in the Dizy region and boasts the title of the oldest independent Champagne house. Its remarkable creations can particularly be witnessed with Jacquesson Avize Champ Caïn 2008, a full-bodied, multidimensional champagne with a long finish that is both chalky and saline, making it a brilliant option for bubbly. 

Among champagne lovers, Deutz is far lesser known than the other best champagne brands. The experts have long known this secret, though, and now that the name has been brought to your attention, look for Deutz Amour 2002. It features a superb palate with a hint of tobacco and spice that give way to caramel notes that are luscious and creamy with a tang of citrus that makes for a beautiful experience.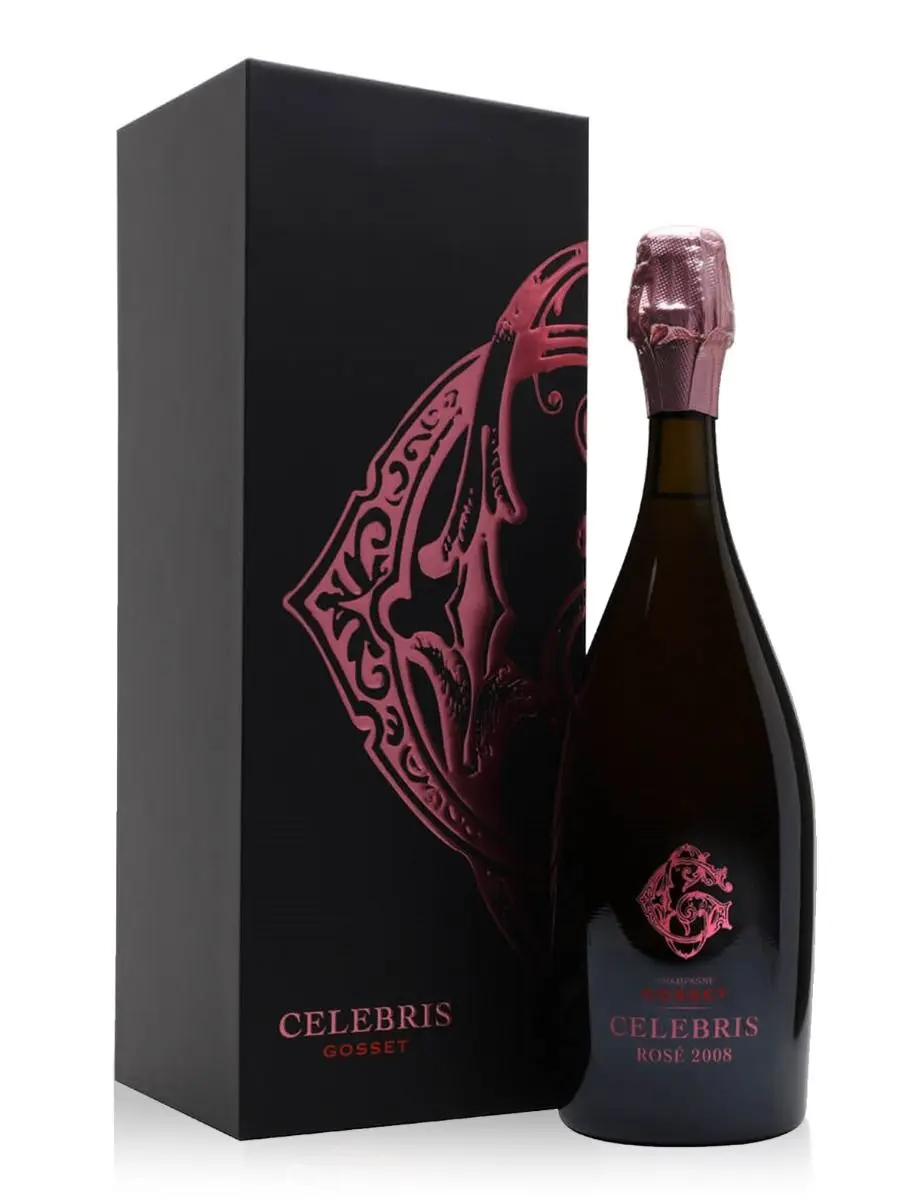 With a staunch reputation for high quality, Gosset separates itself from other champagne producers by avoiding malolactic fermentation. Taste the difference in the beautiful Gosset Celebris Rose Extra Brut 2007, presenting an impeccable structure with volume and freshness that lead to an elegant finish. Gosset Celebris Rose Brut 2008 is another well-deserved choice for your celebrations with ripe red fruits that balanced with red currants, green apples, and a touch of citrus feature this best champagne brand's signature finish of elegance. 
Laurent-Perrier is known for blending with a unique style of Chardonnay grapes with a heft dose of innovation. It's like liquid art made for consumption and celebration, which can best be detected with the Grand Siecle Iteration N°25 Brut. It hits upfront with a brilliant character that is both fresh and toasty, finishing with persistent citrus that lingers with every sip. 
As a pioneer in winery, Philipponnat was the first to include key details like dosage and main vintage on the labels. With a portfolio of exceptional wines, it may be hard to tell which bottle from this best champagne brand to select. You won't go wrong with Philipponnat Mareuil-Sur-Ay 2008, a clear and fresh choice that opens up with a bouquet of red fruits, rich cherries, and chocolate for a pure and fresh experience. Philipponnat Clos Des Goisses 2009 is also revered, with a delicate texture akin to frothy mousse. It is complex and driven with minerals, freshness, and a spectacular finish.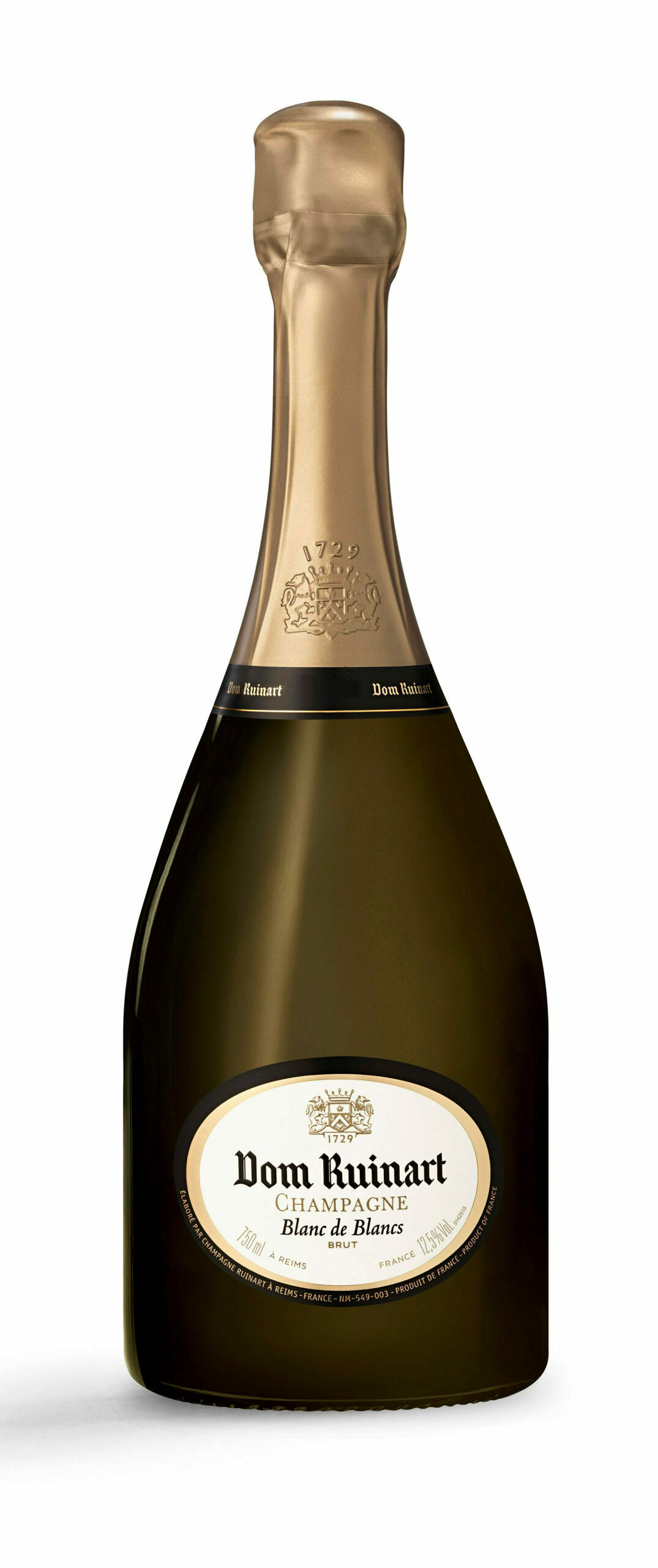 This champagne is composed of Chardonnay Grand Cru hailing from the Côte Des Blancs and the Montagne de Reims vineyards. With slow-aged bottles, this champagne has quite the complexity in the way of aromatics.
Dom Ruinart 2004 Rosé Magnum is an intense yet delicate champagne with a classic and velvety style that makes champagne a luxurious treat. After maturing for 12 years, it releases fresh raspberries, layers of smoky minerals, and exotic spices unfurling onto your palate. Dom Ruinart Blanc de Blancs 2006 is quite subtle yet fresh and fruity with hints of florals and a green, spicy note in a gentle and airy way.  Take a look at the Dom Ruinart Blanc de Blancs 2010 Vintage Champagne.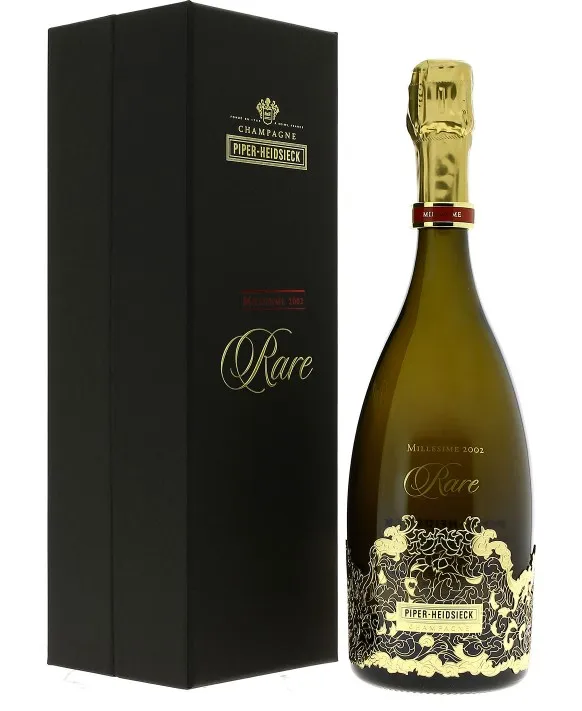 Regarded as the most awarded champagne house of this century, the core of Piper-Heidsieck is an innovation that bears excellence. The iconic champagne it produces is always a delight, though for your next celebration, consider Piper-Heidsieck Rare Millesime 2002. It's powerful and lively, with a full-bodied presence. This expressive champagne features juicy stone fruits with honey and nuts and a spicy aftertaste, which evolves stunningly, especially when accompanied by food.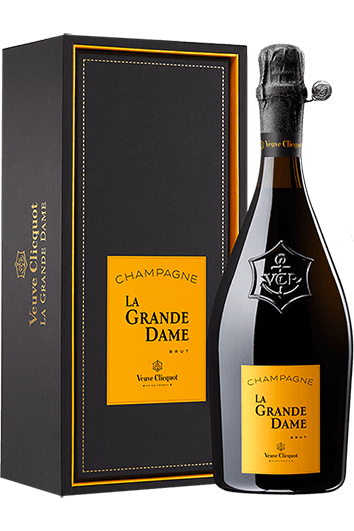 While it is one of the most popular champagne brands, you may not know that 1810 marked the year Veuve Clicquot made its first single vintage champagne. It's a rarity, since most champagnes tend to be non-vintage. Taste Veuve Clicquot Yellow Label Brut, is the gold standard with a solid yet silky feel balanced with impeccable aromas and intensity. Veuve Clicquot La Grande Dame 2008 is often said to be one of the finest vintages, with elegant and rich complexity. 
For a genuine surprise, try the 2012 vintage, which has a signature design on the bottle from Yayoi Kusama. The champagne is just as opulent, with a white floral opening on the nose and a complex dried apricot melded with honey and hazelnuts for a silky, dreamy character.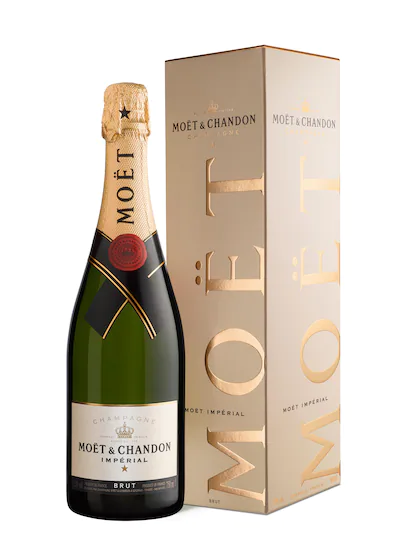 Always a favourite, there's something top-tier about Moët & Chandon. While it's pretty known globally, you may find it a challenge to find a proper selection among these bottles. 
The award-winning Moët & Chandon Imperial Brut will always come out on top when you don't know where to start. It features a subtle smokiness tinged with dried pineapple, salted almonds and white peaches, a balanced example of perfect acidity in every pour.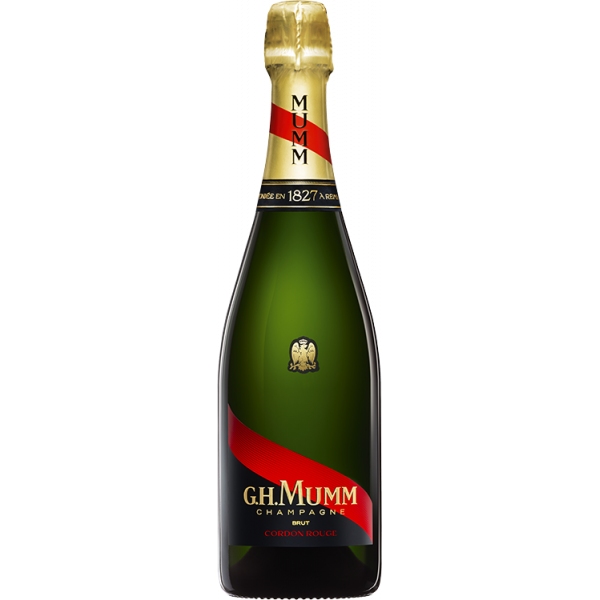 The Mumm Champagne House is known for excellence and a passion for terroir. Since its beginning in 1827, it has been a signature choice for large and small celebrations. G.H. Mumm Brut Grand Cordon is purely revolutionary from the bottle's exterior to within. It exudes this brand's signature style, with complex flavours brimming with fresh fruits that give way to a powerful new finish.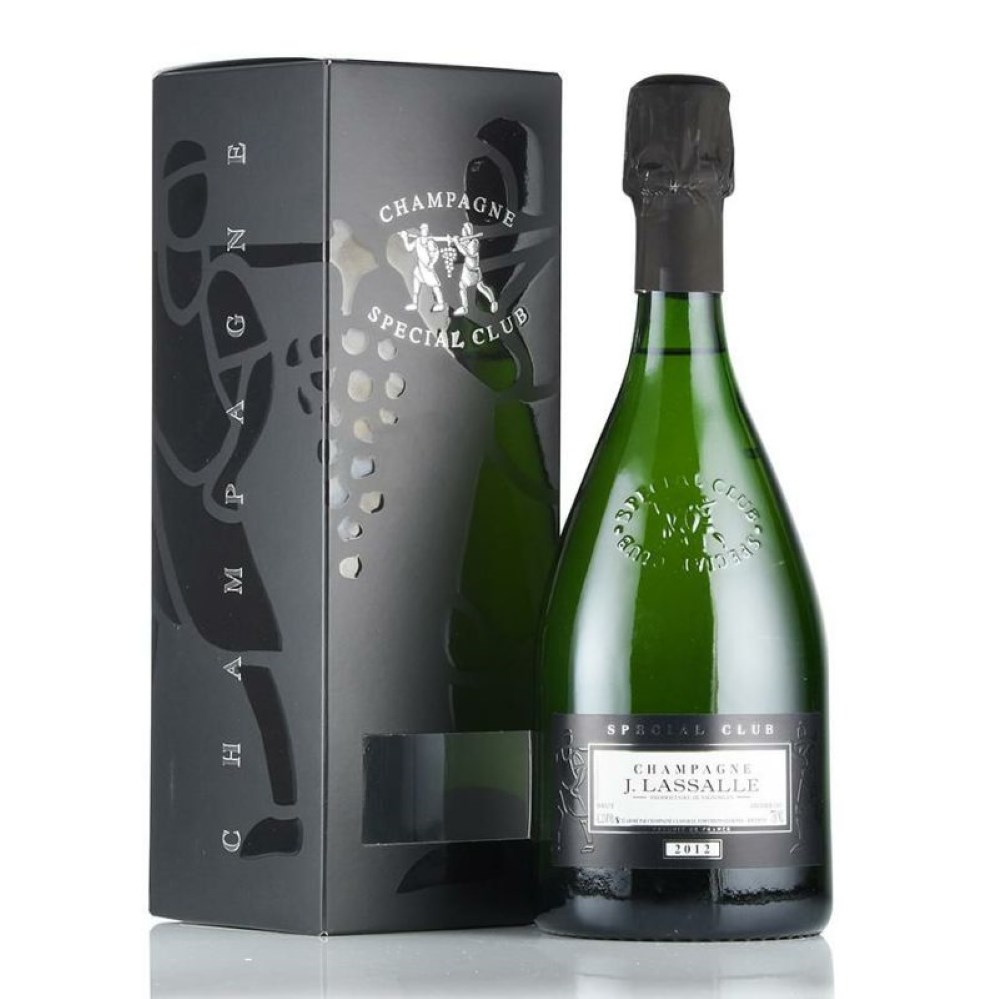 Created in 1971, "Le Club Trésors" is the first association of winemakers in Champagne, advocating for a highly qualitative approach to viticulture and offering exceptionally high-end champagne cuvées created by unique artisans.
The Spécial Club Brut Millésimé 2012 displays a creamy and abundant effervescence, with a golden yellow colour. The expressive and generous nose reveals notes of candied dried fruits (grapes), yellow fruit marmalade, and a hint of fresh and delicate pastry. The 2012 vintage provided a limited harvest, but the grapes were of excellent quality and concentration, resulting in a full-bodied and structured wine on the palate. Evolved notes of melon and peach emerge, accompanied by a pronounced minerality derived from the chalk-rich soils.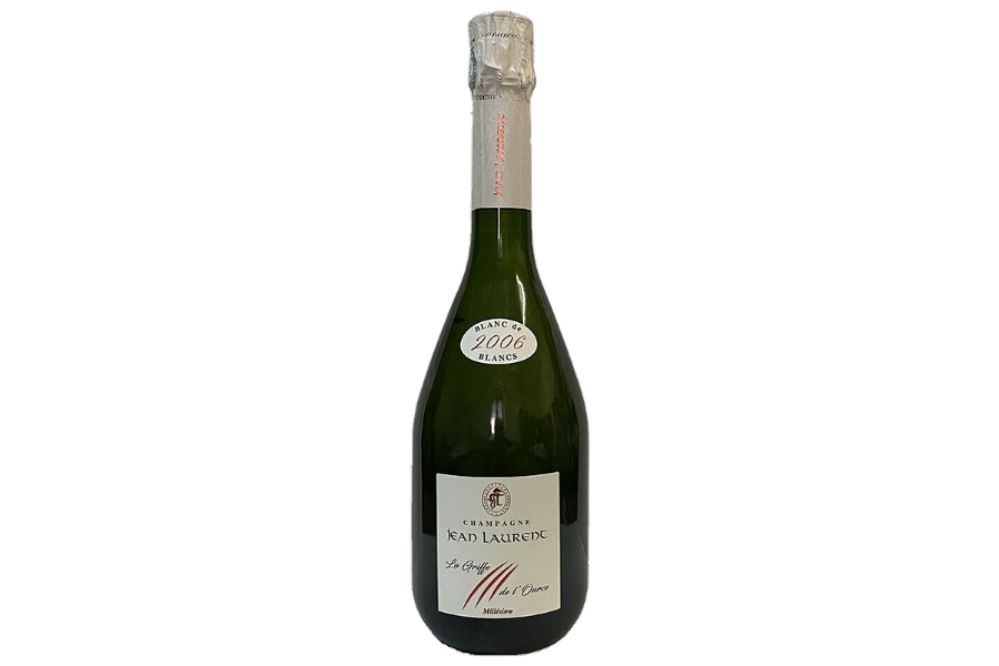 The Millésime Blanc de Blancs is crafted from grapes harvested in a single year and aged for a remarkable ten years. This champagne presents itself in an exquisite deep straw yellow hue, adorned with a multitude of bubbles that gracefully dissipate into a delicate and persistent effervescence. The aroma captivates with its refined elegance. Delicate scents of candied citrus intertwine with nuances of honey, beeswax, and delectable pastries. As it breathes, subtle hints of buttery richness reveal themselves.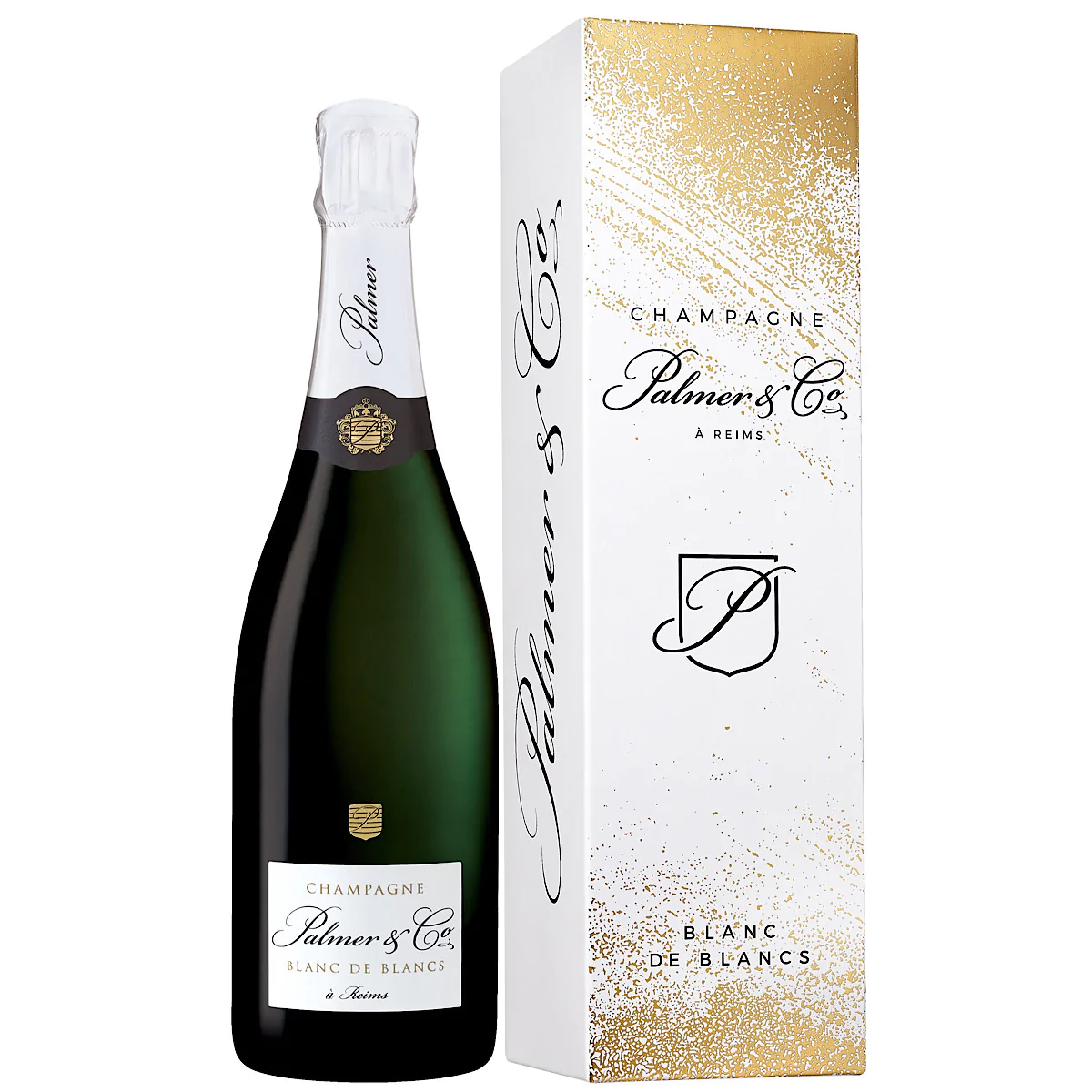 Finally, we finish with Palmer & Co, combining different varietals, crus, vintages, and reserves with passion in a harmonious demonstration. It's elegant and balanced at every turn, though no bottle expresses this quite like Palmer & Co NV Blanc de Blancs Magnum. The subtle citrus, white flower, and almond aroma lend a silky texture to the palate enhanced with minerality. It's easy to see why this bottle is noted with critical acclaim with such a splendid blend of flavours that are precisely fleshy, in-depth, and utterly spectacular. 
A FINAL NOTE ABOUT THE BEST CHAMPAGNE BRANDS IN THE WORLD
With these twenty-three best champagne brands and their most marked bottles, you may want to find any reason to celebrate to pop one open. Champagne is ideal for marking beautiful moments or simply for enjoying life on an ordinary day. 
You don't need to wait for something special to occur to have a glass of the best champagne brands. These wines are a joy to have whenever the mood for bubbly strikes. Bubbles tend to do that beautifully, a splendid way of marking a moment with the proper punctuation it deserves. And, we have some suggestions for you even if you are not looking for Champagnes but some sparkling wines for special moments.
By storing it correctly, ensure that your champagne always stays in pristine condition. With champagne, you can store it upright or on its side since the pressure inside will do its part to keep that cork moist. However, please don't wait too long to enjoy it, as life is meant to be celebrated daily with our list of the best champagne brands!
Read More: