The Burj Binghatti Jacob & Co. Residences Dubai, is soon to become the tallest residential building globally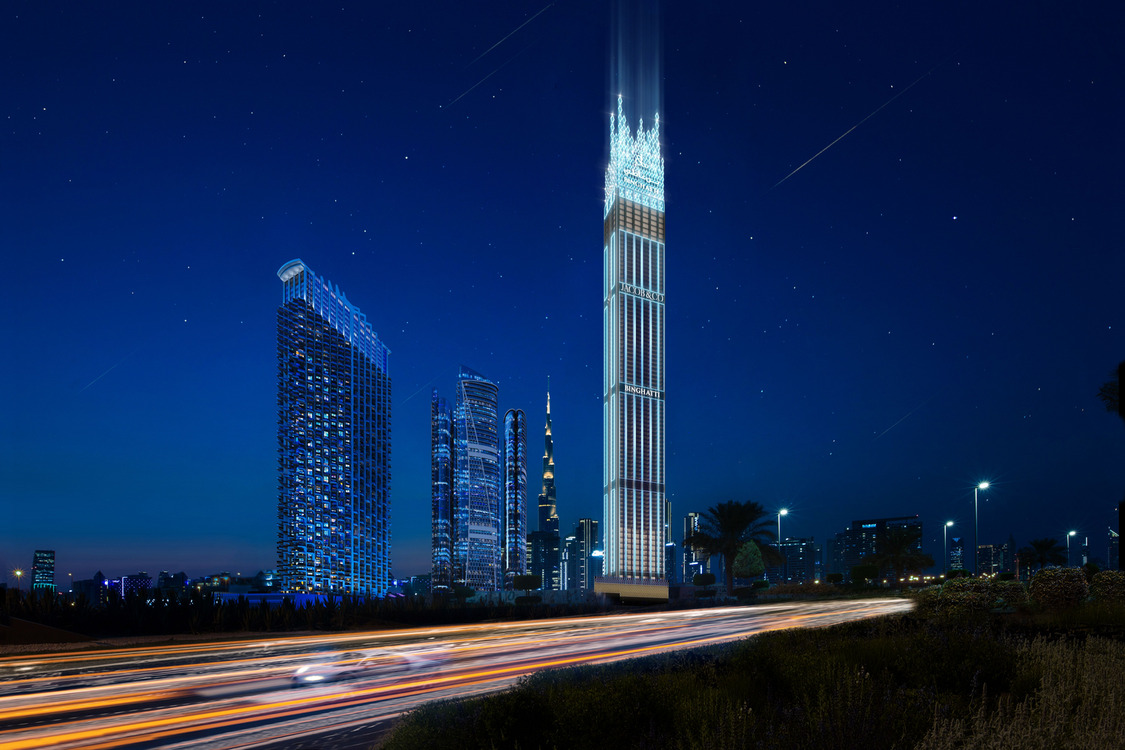 In an audacious collaboration of design and craftsmanship, Dubai's leading real estate developer Muhammad Binghatti and renowned high jewellery and horology brand Jacob & Co. have partnered to create a record-breaking residential marvel, the Burj Binghatti Jacob & Co. Residences. This majestic Hyper-Tower, set to become the world's tallest residential building, is truly a testament to Dubai's unyielding aspiration for architectural excellence, aptly earning the moniker "the crown jewel of Dubai".
The Hyper-Tower is an embodiment of Binghatti's unwavering dedication to design brilliance, tastefully intertwined with Jacob & Co.'s distinctive artistry and craftsmanship in interior design. Residents can expect residences referred to as mansions and villas, ranging in size from quarter-floor to full-floor and even expansive two-floor penthouses, all marked by the highest standards of luxury and elegance.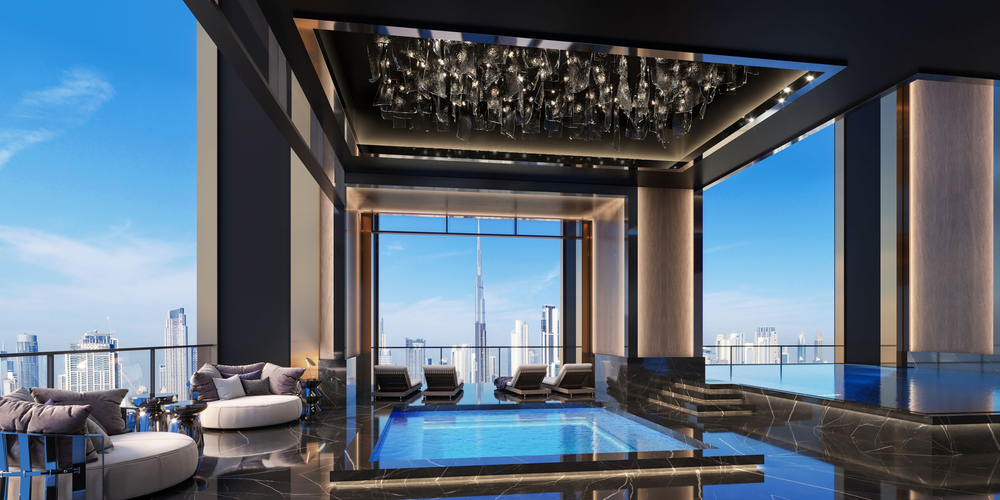 Every meticulously crafted unit within the Hyper-Tower offers breathtaking, unobstructed views of Dubai's magnificent skyline and the iconic Burj Khalifa through floor-to-ceiling windows. The unique location of each mansion within the tower guarantees a distinctive vista for every resident.
Burj Binghatti Jacob & Co. Residences Dubai – Interior Design
Inspired by the fine jewellery and horology masterpieces of Jacob & Co., the interior design offers an extraordinary aesthetic experience. The residential units, named after precious gemstones, include lavish quarter-floor Emerald and Sapphire Villas, and three-bedroom Ruby Villas, which feature private infinity pools. The larger residences, Ruby Sky Mansions, Fleurs de Jardin Sky Mansions, and Diamond Sky Mansions, pay homage to Jacob & Co.'s favoured gems and come with private infinity pools, underscoring their luxurious stature.
Further, enhancing the tower's prestige are the penthouses. These crowning jewels of the Burj Binghatti Jacob & Co Residences are named after Jacob & Co.'s most exclusive timepieces. The Astronomia Sky Penthouse spans an entire top floor, while the Billionaire Sky Penthouse, the development masterpiece, occupies two floors, offering unparalleled views of the Dubai cityscape.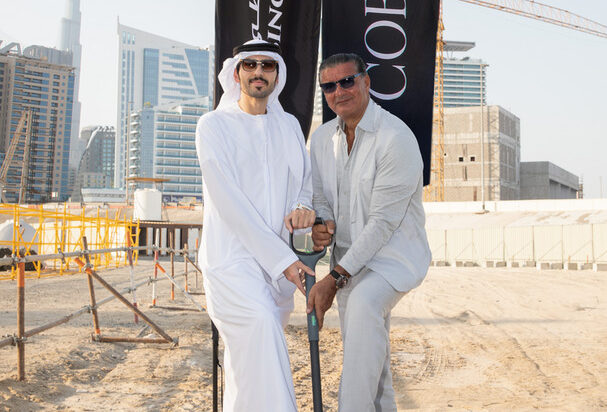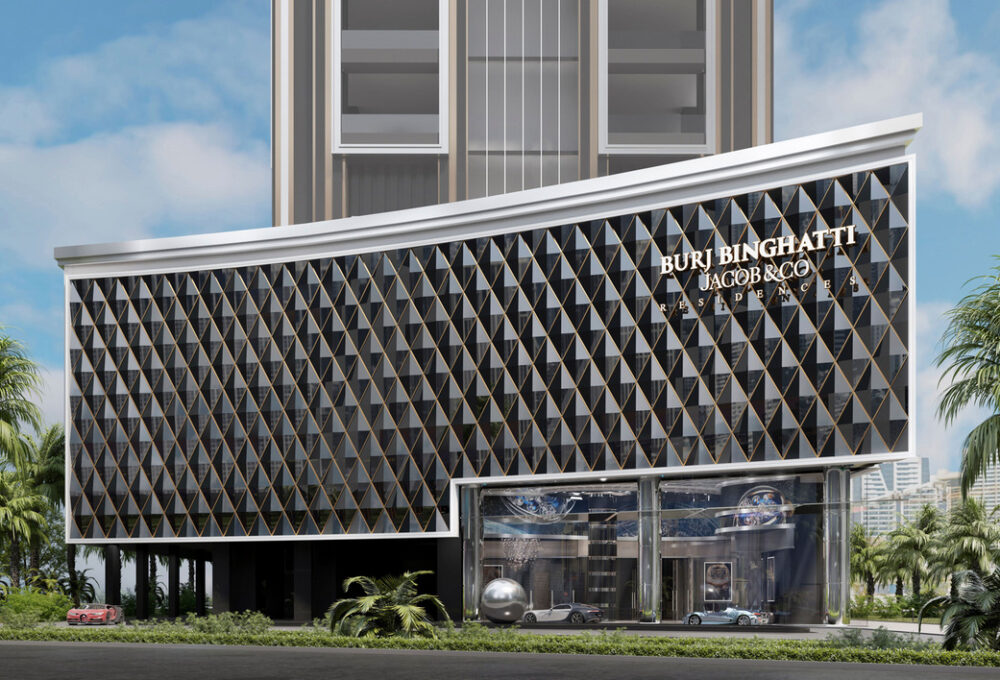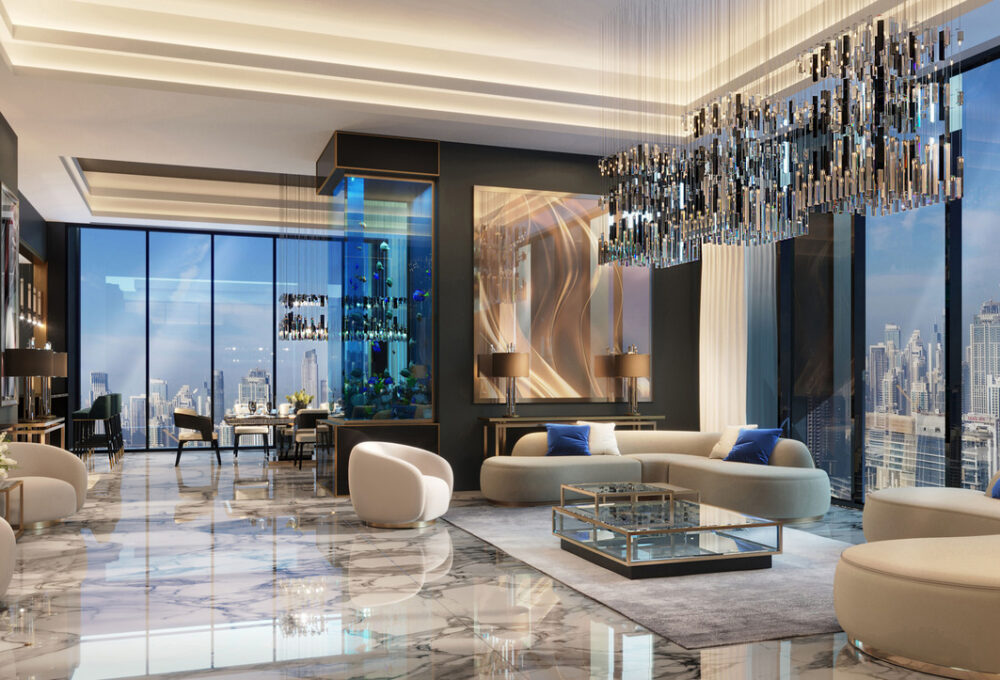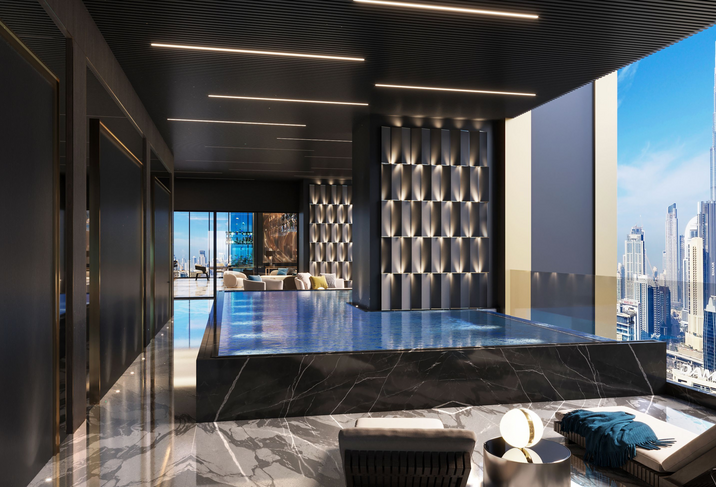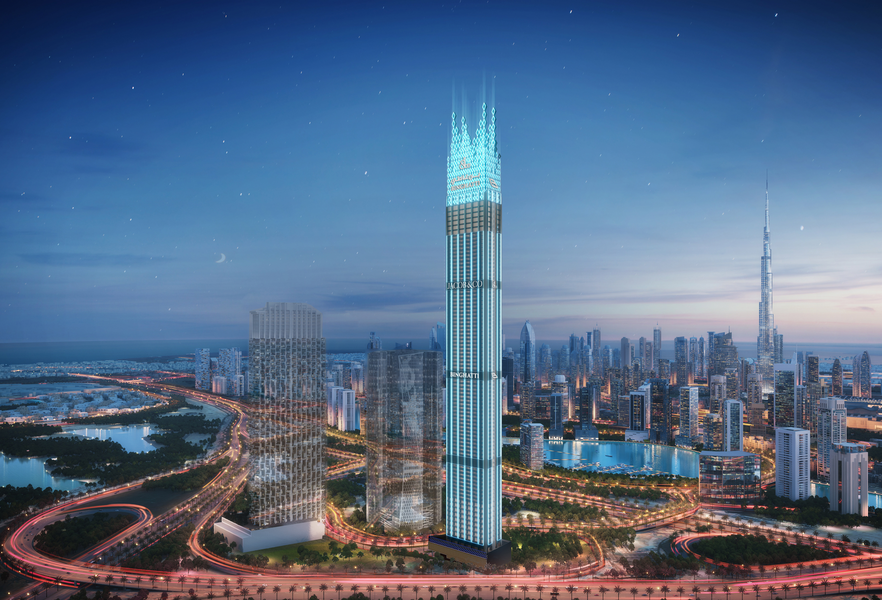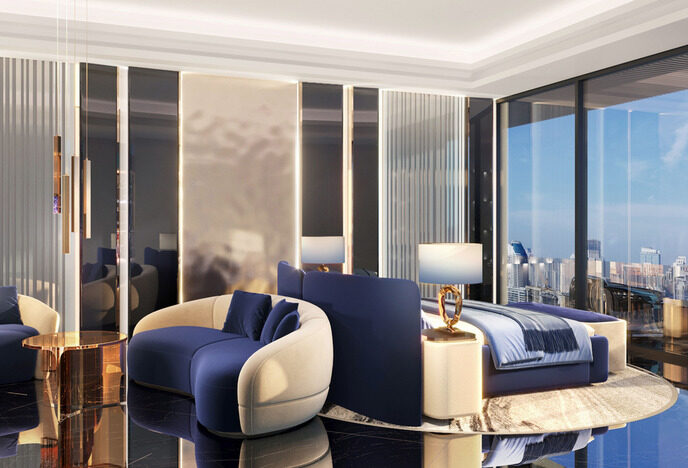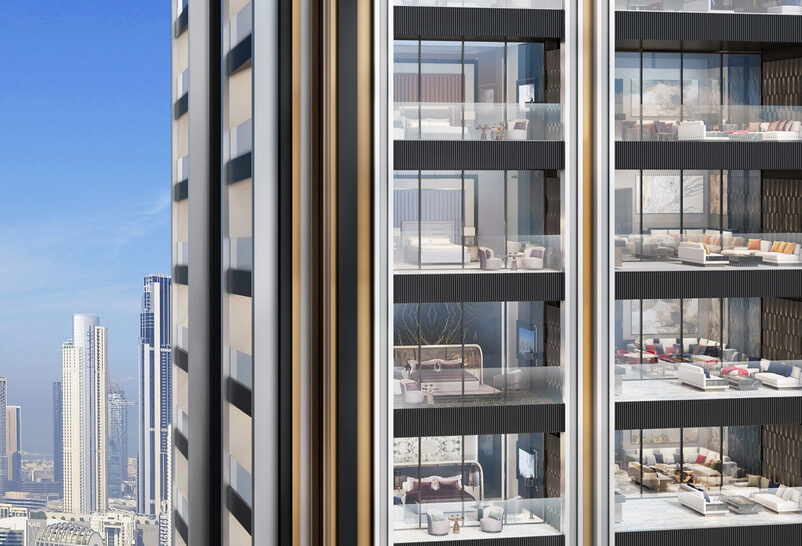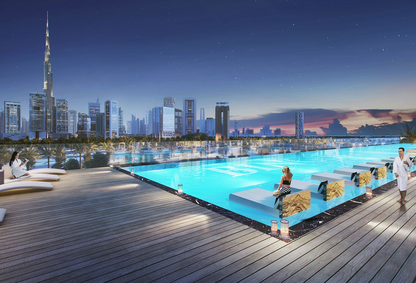 The architectural and interior design, orchestrated by world-renowned designer Roman Vnoukov, is a realization of Jacob's vision and creativity. Roman's long-standing collaboration with Jacob has birthed numerous globally acclaimed Jacob & Co. store designs.
Beyond the exquisite residences, the Burj Binghatti Jacob & Co Residences also offer a range of luxurious amenities. Residents will enjoy exclusive access to a café bar, a chef's table, an outdoor pool and an indoor sky pool with pool bars, a private fitness club, serene sky gardens, and a spa. There is also a children's recreation area, concierge and valet services, and private elevators for direct and secure access to the penthouse residences.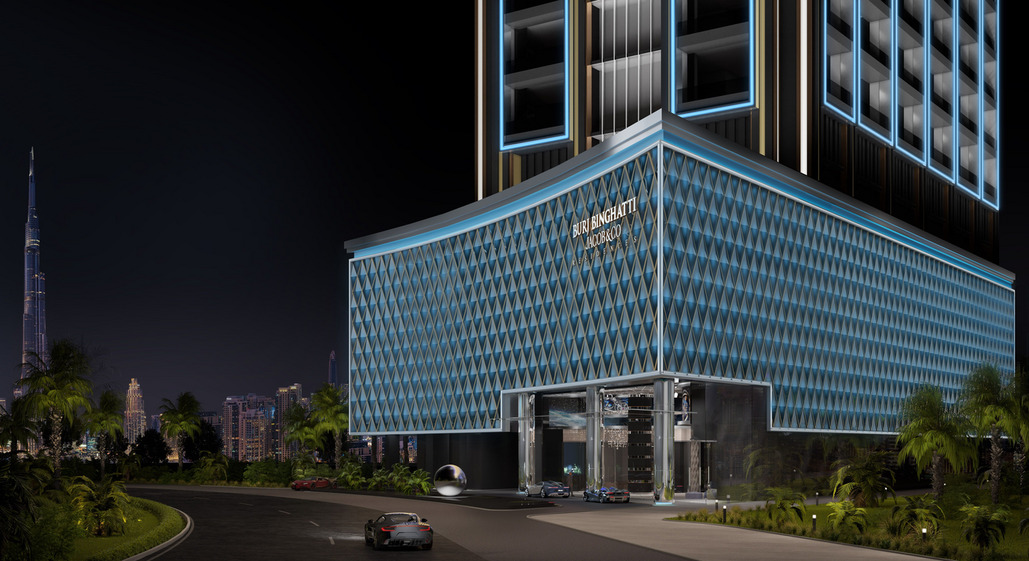 Burj Binghatti Jacob & Co. Residences Dubai – Conclusion
In conclusion, the Burj Binghatti Jacob & Co. Residences marks a momentous occasion in the realms of luxury living and architectural excellence. This ground-breaking venture between Binghatti and Jacob & Co. epitomizes the marriage of top-tier real estate development with unmatched artistry and craftsmanship, seamlessly blending the two worlds.
Set to become the world's tallest residential tower, this Hyper-Tower is more than just an architectural marvel. It's a homage to opulence, a testament to Dubai's relentless pursuit of the extraordinary, and a tribute to the city's innovative spirit. With residences that draw inspiration from the most precious gems and timepieces, amenities that cater to every whim, and views that are nothing short of awe-inspiring, the Burj Binghatti Jacob & Co. Residences truly redefines the parameters of luxury.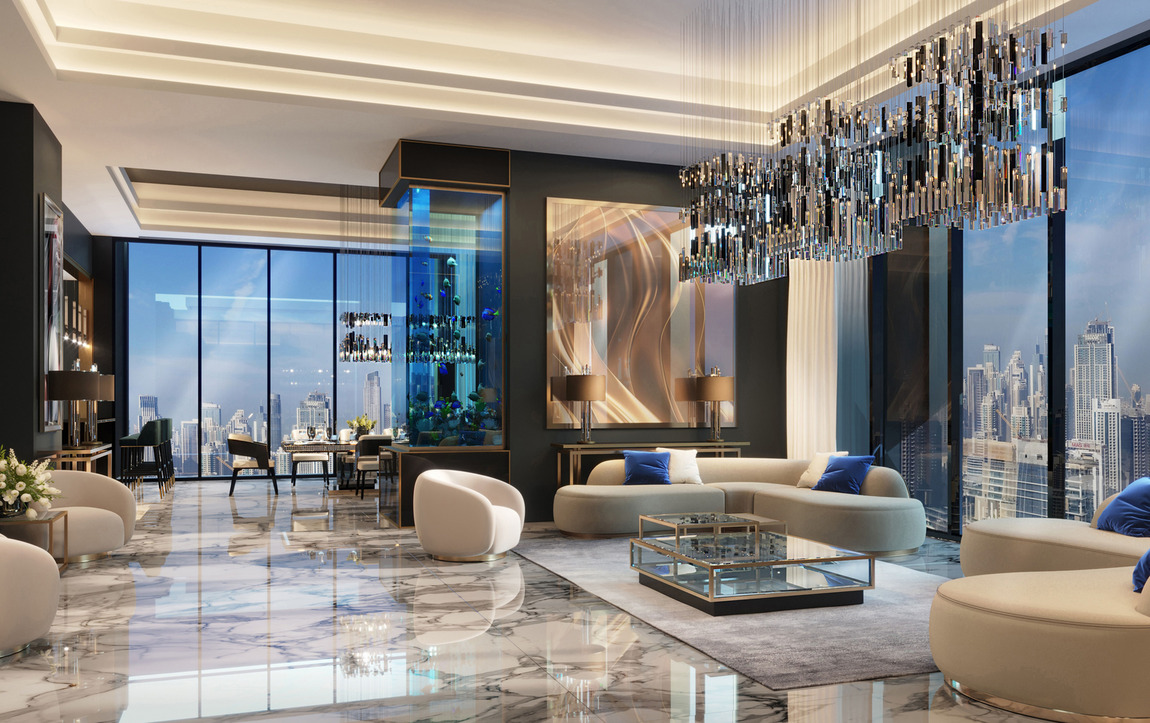 Mohamad Binghatti's (CEO of Binghatti) vision is to create trendsetting, world-class developments that blend modern architectural identity with uncompromised quality, offering clients a unique sense of pride in owning properties that push the boundaries of design and redefining the standards of luxury living.
Undoubtedly, this project elevates the standard of luxury living, not just in Dubai, but globally, setting a new precedent for future developments. The Burj Binghatti Jacob & Co. Residences is more than a residence; it's a statement that symbolises the pinnacle of architectural ambition and the epitome of avant-garde living. This project underlines the power of imagination and the magic that happens when audacious design meets relentless dedication to excellence.
Click here to uncover more about this spectacular project.
Should you be in the market for a new vehicle to compliment your apartment, consider the sleek Bentley Flying Spur Hybrid or the latest Land Rover Defender 130 Outbound model.