To step into a suite designed by Matteo Perduca is to be enveloped by an atmosphere: at once recognisable in its historical particulars, entirely original and invigorating. Having studied and trained as a lawyer, Matteo's pivot to design and hospitality came with the opening of & Company, his design shop and studio with partner Betty Soldi, where they introduced their love for British arts and crafts to the heart of Florence.
The duo then created the space above the studio into SoprArno Suites: the first of their three boutique hotels, now among the most coveted spots for visitors to the Tuscan city. Matteo's transition to design and hospitality was a return to his passions and his roots, to his grandfather's hotel business he was surrounded by growing up, and to his ever-present love for vintage furniture. For every guest in his suite, his ardour is evident. With exceptionally charming and splendid arrangements of varying pieces from distinct time periods, Matteo's design speaks to influences from cities and cultures across the globe, the product of a mind and a style that is eccentric, wonderful and never to be missed.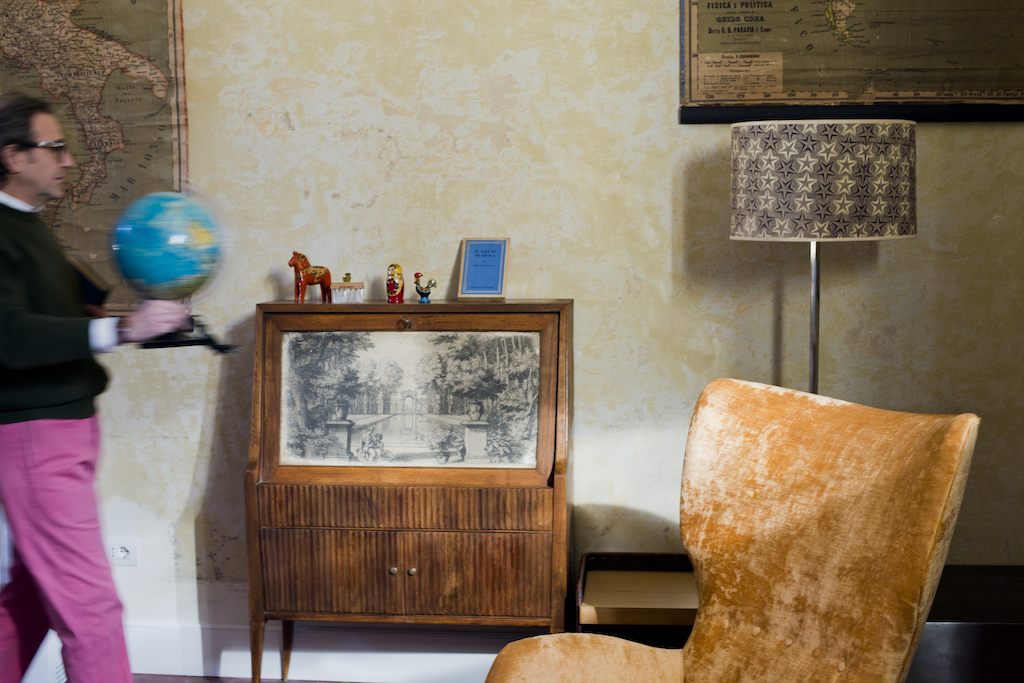 Are there any experiences, skills, or outlooks you've taken from your career as a lawyer and applied to your work as a designer? Or do you see these as two distinct worlds?
They are two completely separate worlds. My experience as a lawyer has turned out to be useful more from the entrepreneurial point of view. Dealing with banks, managing "problems" with suppliers and workers. Problems are something that you can not avoid, even if someone once said, 'clever people solve problems, but geniuses avoid them!' I don't remember who…
How did you select the spaces for the hotels? What spoke to you, or what were you looking for? 
On this account, I have to pay honour to my partner in business Francesco, who is also the architect. The first thing we take a look at is the size of the building and where it is located. Usually, "big" spaces in the centre of Florence are surely amazing places. Obviously, the price is very important. You need to figure out from the beginning if your project can be viable. Here is where the "vision" is!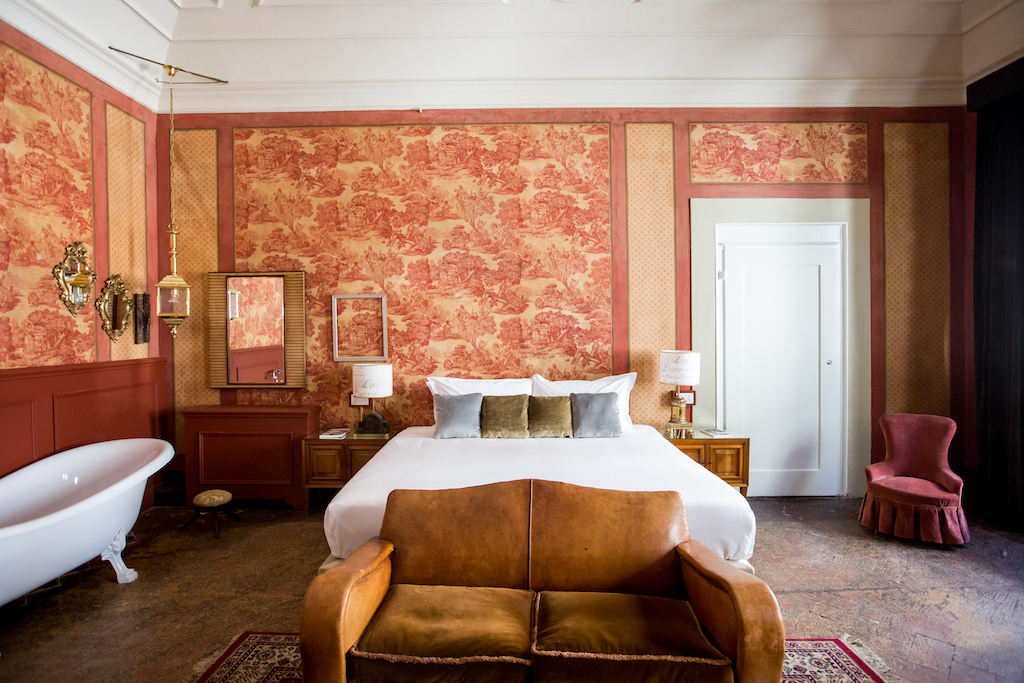 In what ways did the building itself influence or inform your design decisions, whether through its history or simply its structure?
What is very fascinating is that the structure is always being conditioned by its history, but history is always more attractive. Even if we are operating in an old building, and "old" in Florence means from the 15th century to the 19th, we always try to be as contemporary as we can. 
Your style integrates the classical, the vintage, and the modern – how do you find a successful balance between the three, or is there one you gravitate to more often?
I usually buy things that I like and put them together later trying to follow one basic idea. It can be the colour, the texture, the material, the period or the contrast. Things well-designed, or allow me to say "projected",  and well-made can stand one next to another even if they have been made in a different century. 
What first drew you to your hobby of upcycling furniture and, how do you apply this practice in your rooms? 
I was introduced to this world by my friend Adam, who runs, together with his wife Maria, an amazing design studio and shop in London called Retrouvius. I don't like the word "vintage" very much, as it has a weird meaning in Italy. I strongly believe in well-made pieces of furniture. My favourite pieces are the ones from the Victorian age and the post-industrial ones: pieces where you can easily understand the purpose of the creation, why they have been made in a certain shape and in a certain material. Everything has a meaning. Like military clothes or workwear.
From what or who do you draw your greatest inspiration? 
From my experiences. My travels, my readings, my interests.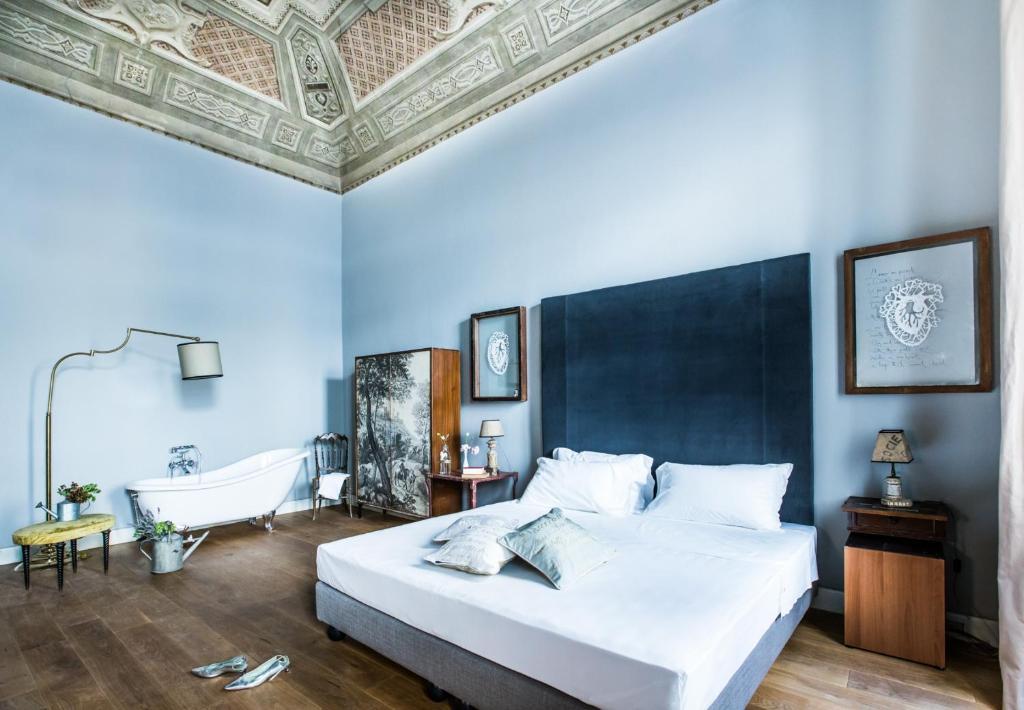 When it comes to your design process, do you often make new discoveries along the way or do you tend to stick to a well-defined plan from the outset? 
As long as the project is not finished it is always a work in progress. I like to discover new "pieces" that change the balance that I have reached with their fresh energy. It's part of the game! From this point of view, I've been very lucky because I am my own client.
Was each room designed to impart a different feeling to your guests? Is there a general feeling you hope your guests leave with? 
Even if all the rooms are different, we try to create a global atmosphere of cosiness. All the rooms are linked by a thread that is our idea of hospitality. A quiet style, inspiring ideas to recreate at home and to remember as part of your journey.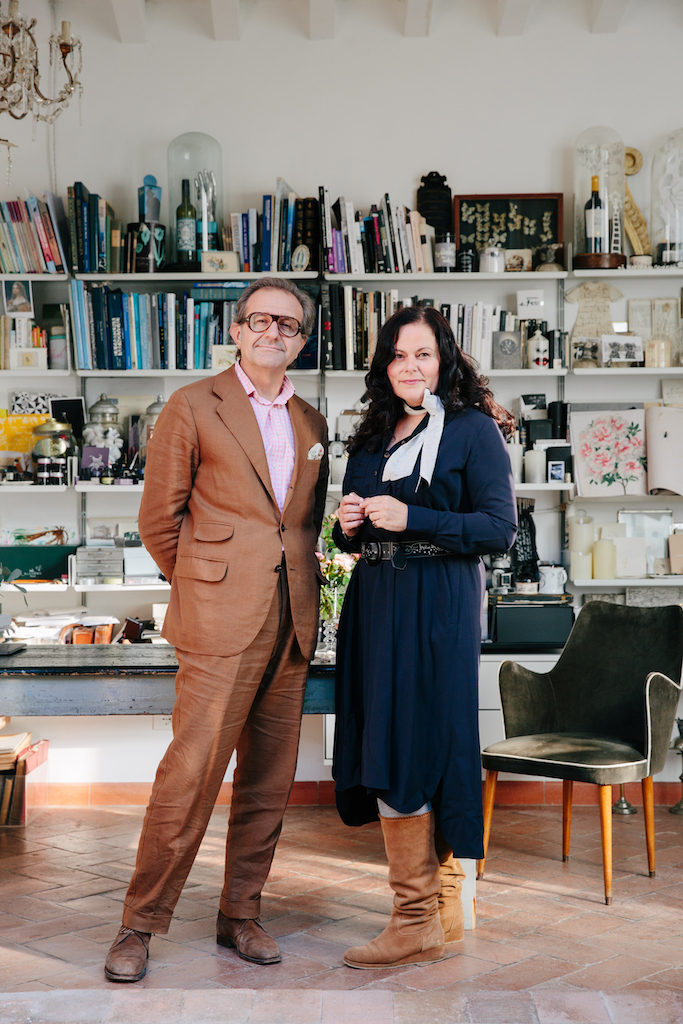 How would you explain your profession to a child?
I help people enlarge their smiles.
What do you believe are the greatest contrasts and the greatest compliments between Florence and London?
I love both cities very much also because they are very different. Florence is more like a village and, London is a metropolis. On one side, I like the idea of being recognised in Florence in the same way I like the idea of being a "shadow" in London. Florence is an endless inspiration and London is an endless experience. They are both a deep source of inspiration.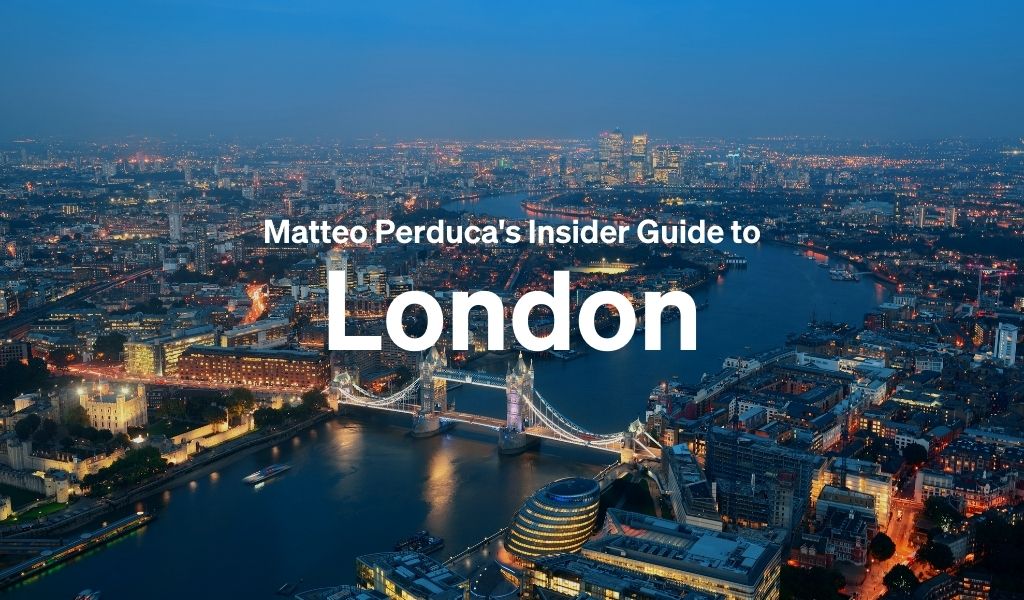 Name your favourite city. What are the top 5 spots here you'd recommend to your best friend when he or she's in town?
LONDON
A sandwich at Paul Rothe and Son near Marylebone High Street,
The Andipa Gallery in Walton Street for the effortless style of combining Old Masters and street artists,
Retrouvius for the best range of old furniture,

The canal down from Paddington to Camden for an unusual run, and

An eggs and bacon sandwich in one of the green shelters for cab drivers that are still around London. There are only 13 left.
The treasure hunt begins!  
Read More: