Architect and Designer Cristina Celestino
Cristina Celestino is an architect and designer, and she was born in Friuli Venezia-Giulia, the only Italian region with flat land borders. Her birthplace, which might seem an out-of-context detail, is instead a distinguishing factor in the designer's cultural background. Various invasions over the centuries came into Italy through the Friulian gateway, which, along with wars, brought different customs, habits, and dishes. A mix of populations and languages contributed to creating the contemporary Italian culture. Probably, it is not a coincidence that Lella Vignelli and Gae Aulenti, internationally recognised figures who made history in design and architecture, also came from Friuli Venezia-Giulia.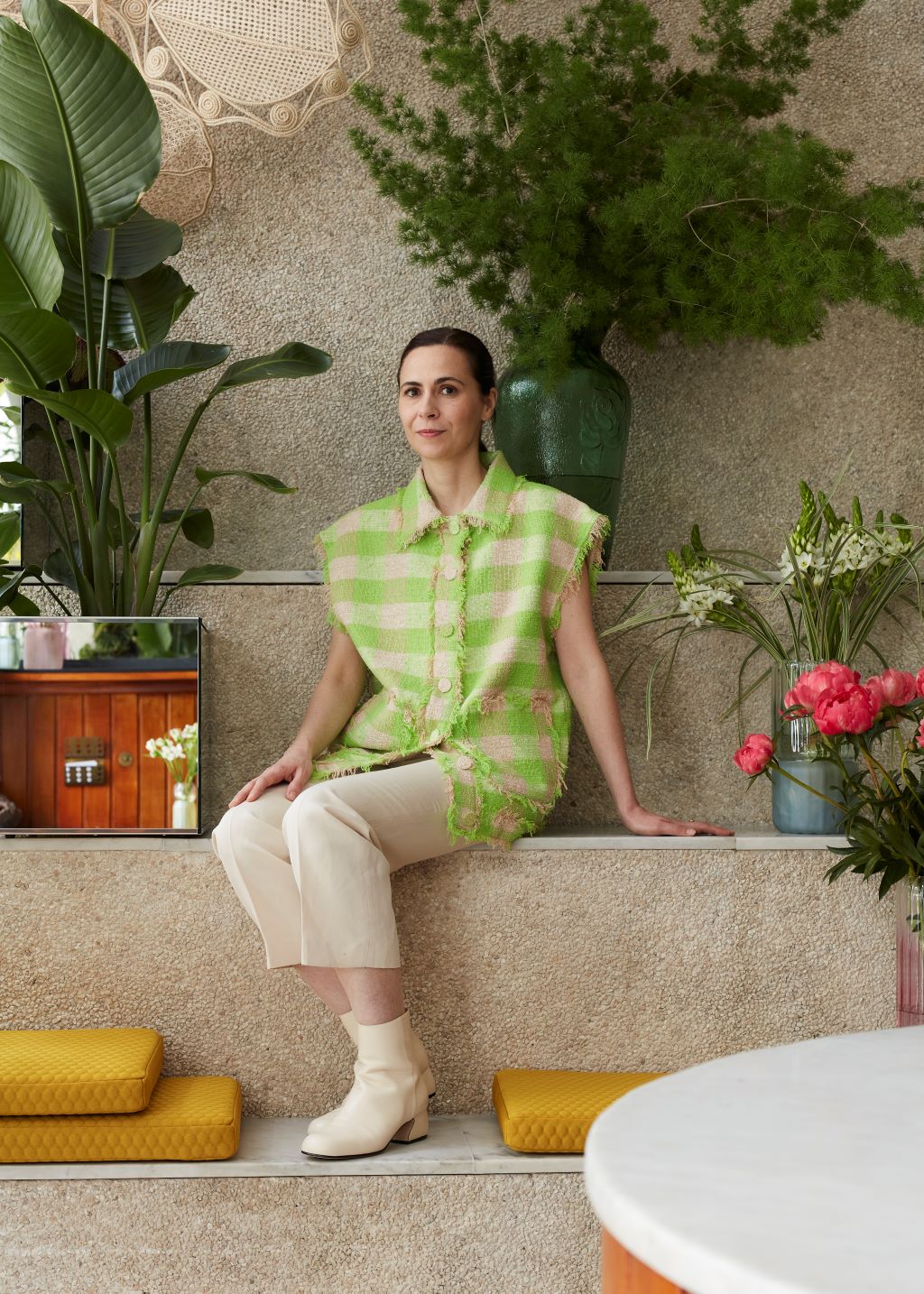 After graduating from the IUAV School of Architecture in Venice, Cristina Celestino moved to Milan in 2005, where she opened her studio and created her brand, Attico Design, in 2013. Her architectural training allowed her to span from interior to product design, with a focus on research and innovation.
Her many projects include materials, such as ceramics and terracotta for Fornace Brioni, Botteganove, Cedit, furniture elements and accessories for Ames, Billiani, Etel, Kaldewei, Kundalini, Gervasoni, Moooi, Gebruder Thonet Vienna, Nilufar, Paola C, Pianca, fittings and interior design, for Fendi, Sergio Rossi, Experimental Group, Palazzo Avino, and others. Several international awards, including Salone del Mobile Milano and German Design awards, have honoured her products. In 2022, she was chosen Designer of the Year at Maison&Objet.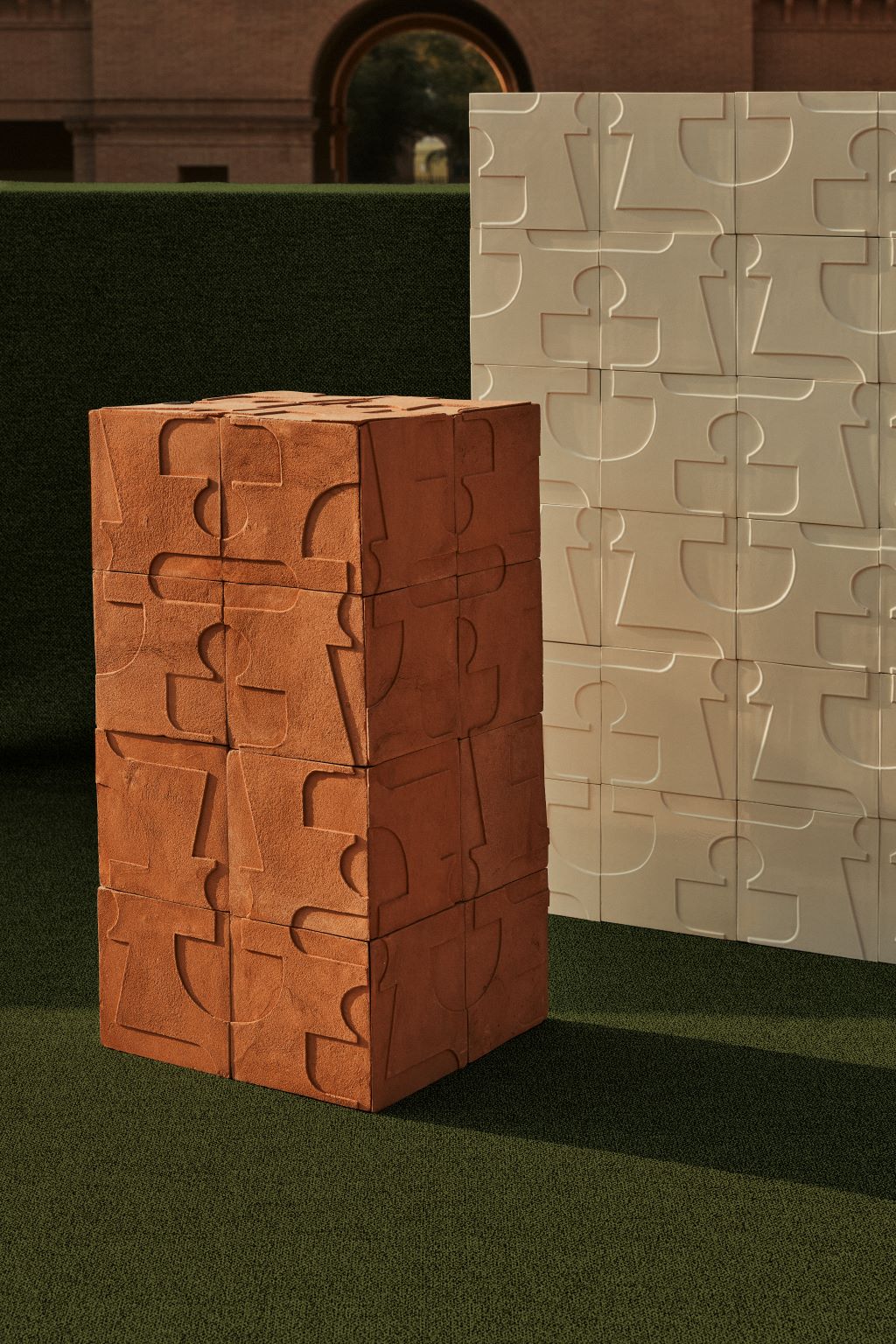 Cristina Celestino: the Interview
Hello Cristina! It's a pleasure to have you here.
How did you become a designer? What inspired you?
I have always loved drawing, painting, and creative activities in general, so it was pretty much a given for me to enrol in architecture or design school. Therefore, partly because of geographical proximity, the choice fell to the IUAV School of Architecture in Venice, where I graduated in architecture.
And if I went back, I would study architecture again, a faculty that allowed me to deepen my knowledge and passion for the history of architecture. While studying, I learned about the products of great architects, and over time, I also began to collect design pieces. In fact, I would buy collectables to see them up close, study them, and learn more about materials and construction techniques.
In the meantime, I moved to Milan, where I found myself immersed in a very different atmosphere, where many activities focused on the product and its design, of course, but also communication, photography, styling, and so, gradually, I got closer to that world, and to the production, the supply chain, the small suppliers, the small companies, the glassmakers, the metal foundries, the carpenters, and others. I took part in SaloneSatellite in 2012 for the first time, which set the design path for me by then.
What does it mean to be a designer today?
It is not easy to define what it means to be a designer today. This job is increasingly hybrid and has a thousand different facets. Different creatives can interpret design in a thousand different ways, and it is only natural that this should be the case. The many facets have allowed the design to adapt to a profoundly changed reality compared to the 1970s. The designer designs spaces, products, communication, research materials and studies construction processes: all these activities offer all the sides of a multifaceted profession.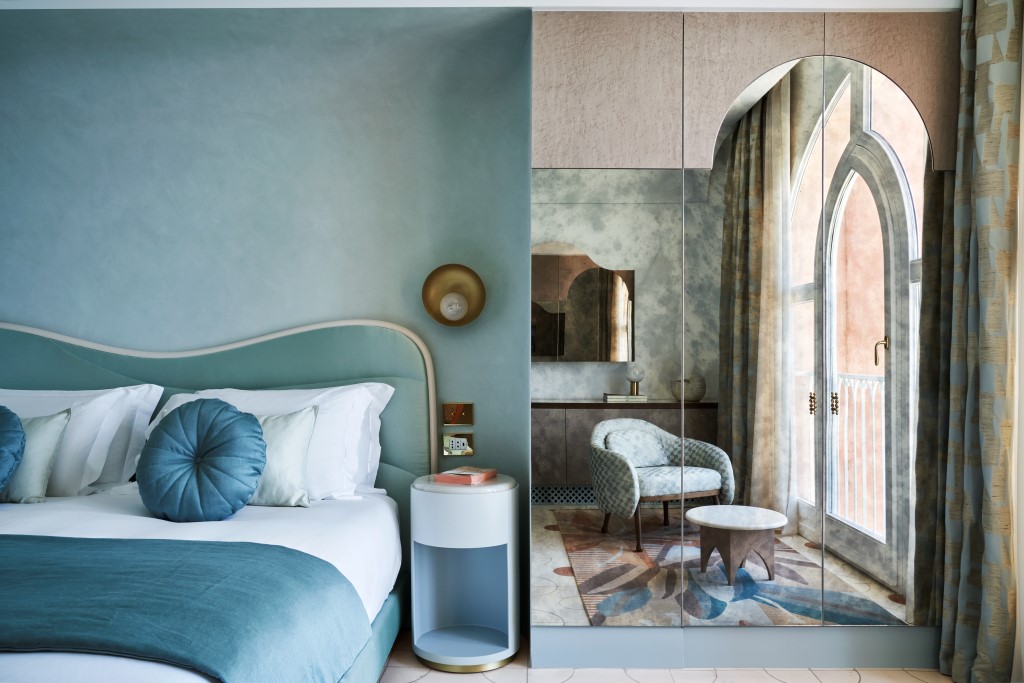 Can design improve life?
It certainly can. Design improves life, enhances the quality of spaces and enriches the enjoyment of interior architecture. The design also allows us to have a better relationship with objects, to have more reasoned products, and also to implement supply chains and production processes. From my point of view, design is made up of continuous research, which is its main thread, and a more 'instinctive' part, which expresses the more playful and irrational component of the design phase. The combination of these two aspects leads to the defined and reasoned design that improves people's lives.
Your work ranges from product design to interior design and temporary installations. What are your favourite projects?
In general, I prefer projects that allow me to express myself at my best. This means that I enjoy designing interior architecture, but even better when I can design bespoke interiors and products, both in terms of furniture and finishes. The materials, and the surfaces, are very interesting projects: although they are two-dimensional, they are integral parts of the architecture and contribute to defining the perception of the rooms. Perhaps this is also why, although I have designed many temporary installations, stands and exhibitions, I prefer to design permanent architecture, where I also deal with materials and furniture.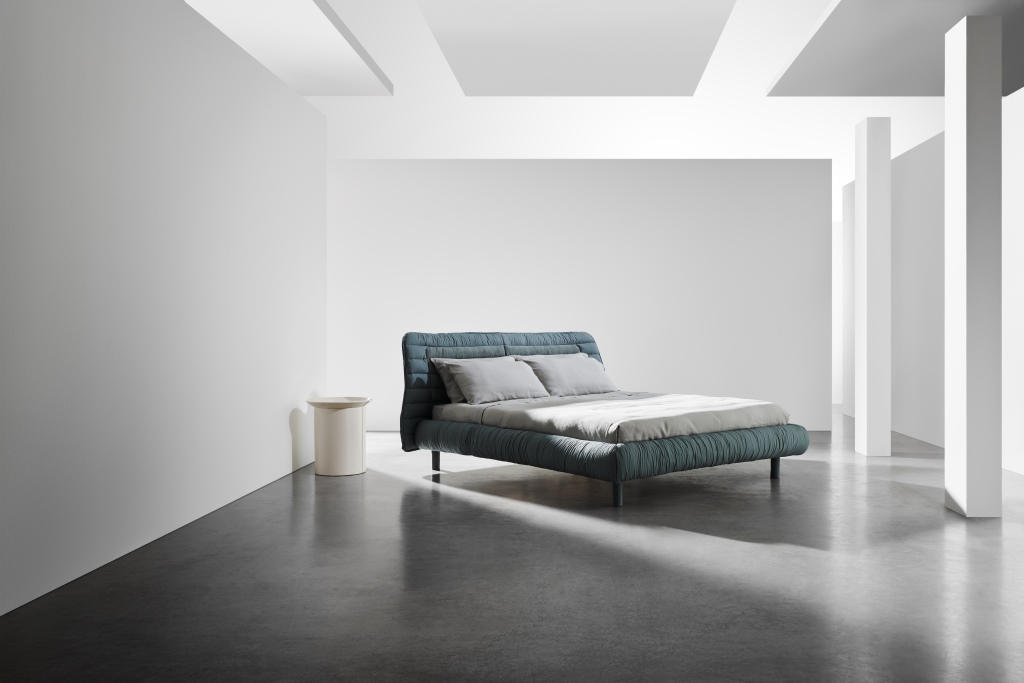 And what is your favourite material?
I don't have one: in fact, the beauty of my profession is that it allows me to experiment and design with different materials. I am always very attracted to natural materials for the effects they produce, whether marble, ceramics, terracotta, or material surfaces with unique characteristics, which add value to spaces and interior architecture. My first artistic direction was in 2015, with Botteganove, when the company wanted to make the transition from subcontractor to brand with a reputation, and from there, my story with material surfaces began. After Botteganove, I continued designing with Fornace Brioni, with whom I experimented with terracotta, and with Cedit. Working on surfaces is very interesting and allows us to build spaces that adapt to our design needs.
What characteristics does a contemporary retail space have? What attracts customers most?
It is not easy to define what attracts a customer most in a retail space today because the logic governing the shopping experience is constantly evolving. On the one hand, it is always necessary to give the right emphasis to the product, which must not get lost in a dominant container; on the other hand, however, the retail envelope/space must be part of a thought process that reflects the brand concept. Moreover, even when working with luxury brands, one must always consider that the shopping experience is open to very different customers, so the atmosphere must be inclusive.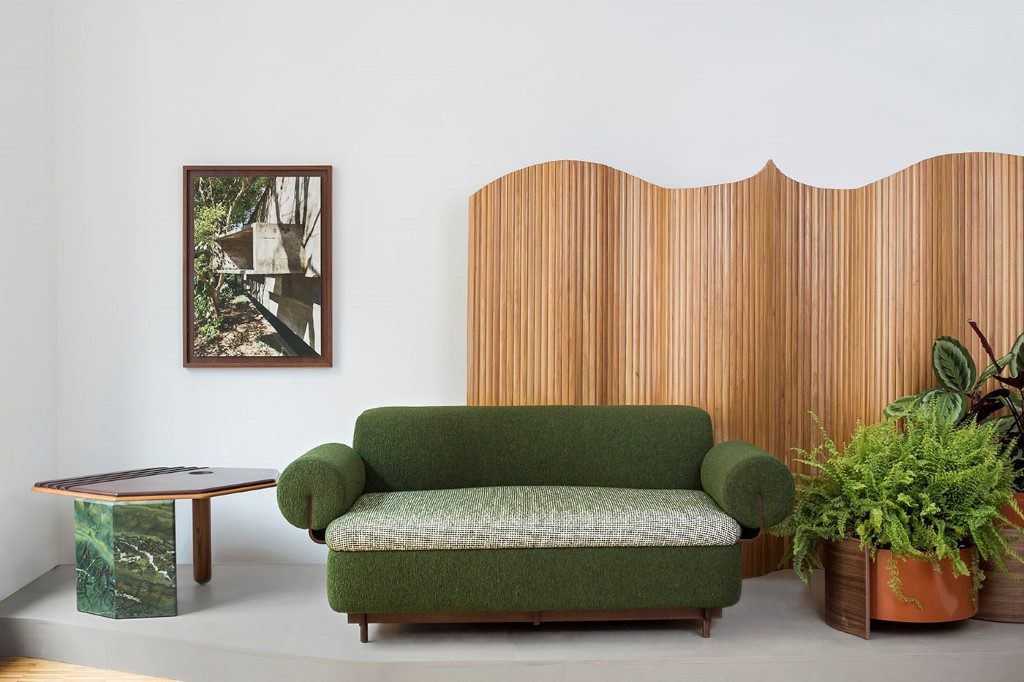 When you design, where do you draw your inspiration from?
My inspirations generally come from mixing research with historical and cultural references. Whether it's a fashion brand or a furniture company, I always consider the client's identity, iconic signs, and typical materials and envision the brand's future development. Having worked with Fendi or Sergio Rossi, in this sense, was very helpful because there were archives to draw on and history to take cues from.
Working with fashion brands is easier because they usually have a creative direction that drives the brand's supervision; different design brands. On the other hand, they still don't have that kind of consistency. Sometimes, they have products different from each other without a clear common thread, which doesn't make it easier. That said, I love architecture, and I draw many of my inspirations from it, sometimes even from styles without a remarkable history, but no less interesting for that.
Speaking of clients, who are the best ones for you?
When you start working, you think the best client is the one who lets you off the hook without briefing, but that's not the case. Or rather, it may be so if you have a long-standing partnership with a brand and you've had a chance to get into their dynamics, their way of working.
On the contrary, more precise briefs are more challenging because there are more stakes, and you are working with detailed inputs (and, hopefully, the client has assessed them correctly). In the end, however, a good product is the outcome of 100% collaboration, both from a production perspective and a conceptual briefing perspective.
Where in the world is the best place to work in design?
Italy is still a perfect place to work. Here you find the small companies, the craft skills, the oldest materials and traditions, along with innovation and research. Even when working with foreign clients, production is always done in Italy.
Three things you would bring to a desert island?
A watch, my daughter and a nice drawing pad with pencils so that we can entertain ourselves together.
What is your favourite city?
Venice!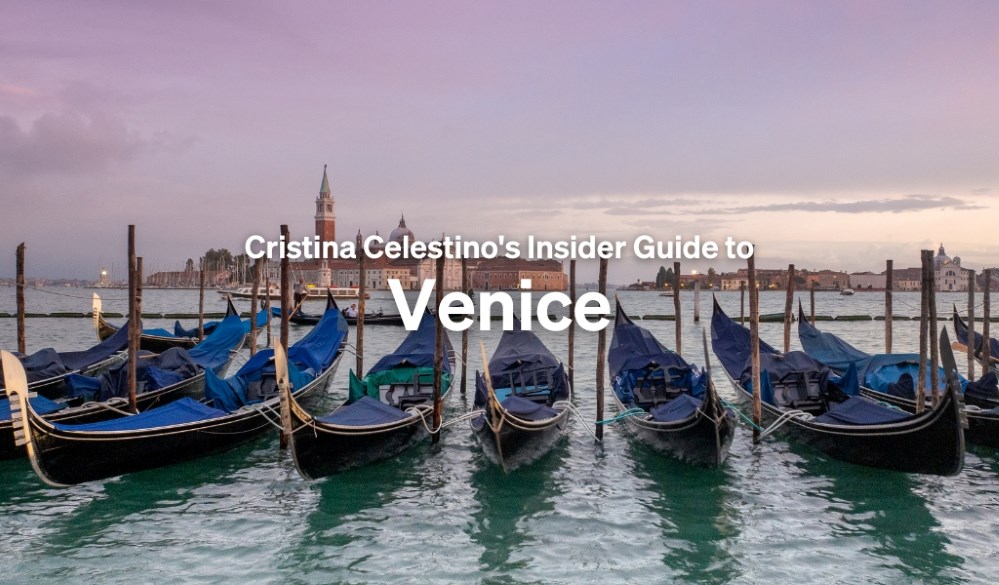 And in Venice, what are five places you should not miss?
Thank you for the interview; it was really nice chatting with you!
Read more: