Are you looking for the best carry-on luggage or the best luggage set?  Maybe you're off on a city break, or perhaps you're more of an "off the beaten track" kind of traveller. One thing is for sure, and that is that there is no excuse not to travel in style. We might not all have our jets and private airfields, but that doesn't mean we have to slum it with everyone else.
Which brand of luggage bag is the best? We believe stylish luggage is the first step towards a successful getaway, which is why we have found 20 of the best luggage sets for you. From indestructible carry-on cases to overnight leather totes, our Ultimate Luggage Sets list has it all for the discerning traveller.
This is our collection of the best carry-on luggage and the best luggage sets!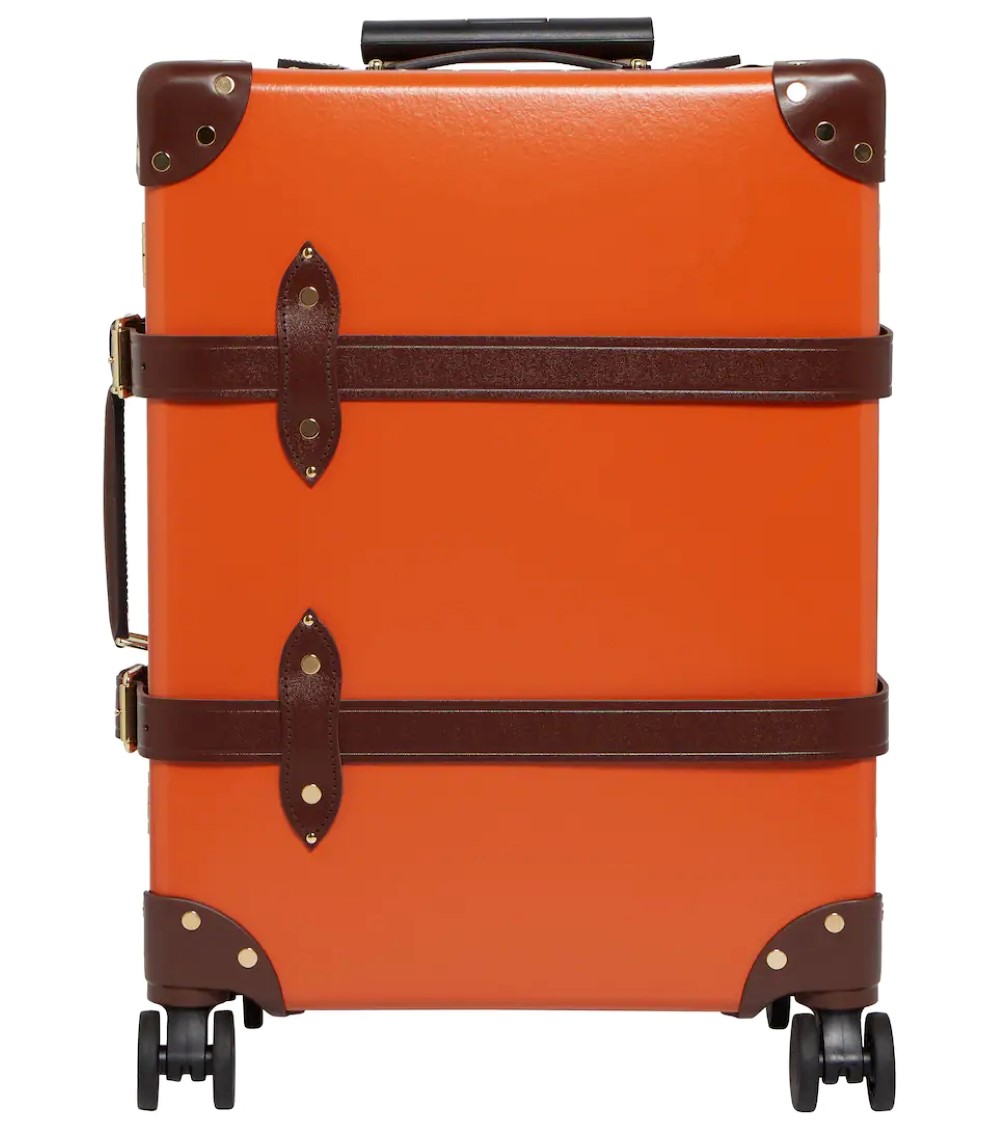 Globe-Trotter's Centenary collection commemorates a hundred years of luggage craftsmanship. This wheeled Carry-On suitcase has a patented vulcanized fiberboard body and leather trims on the corners, straps and handles.
Shop now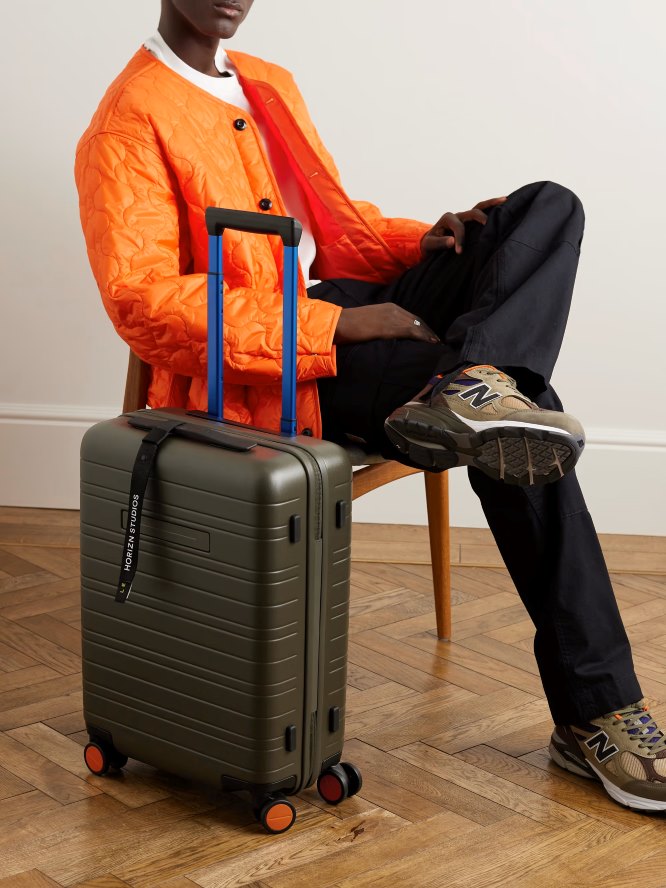 For mid-length trips, Horizn Studios' 'H5' cabin suitcase is a good choice. It's lightweight, durable, partially recycled polycarbonate with a water-resistant lining. Four 360° Japanese spinner wheels and a four-stage telescopic handle ensure effortless movement, while dual-zipped mesh screens and a TSA-approved lock keep your belongings safe.
Shop now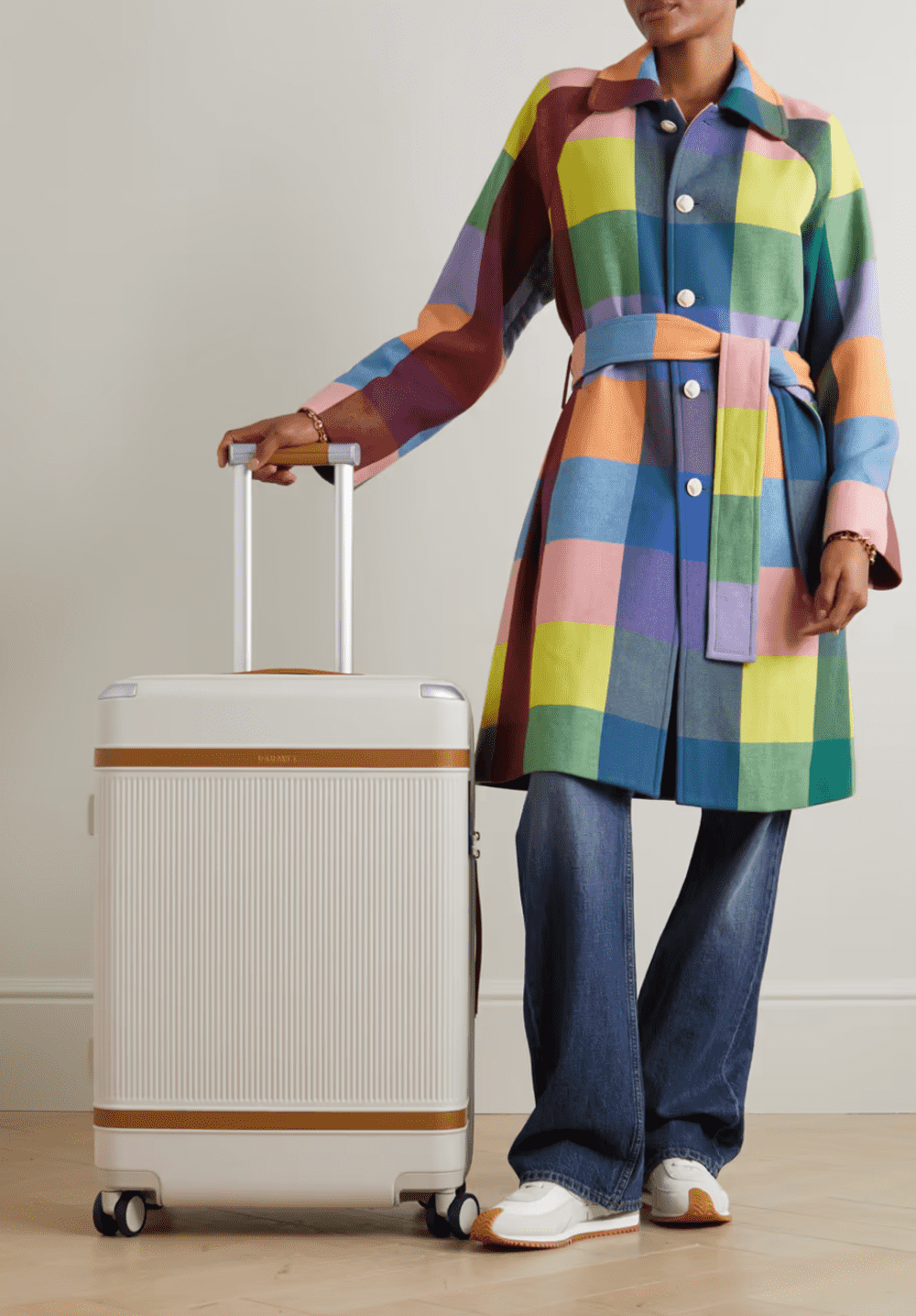 The 'Aviator Grand' suitcase by Paravel is made from recycled polycarbonate and trimmed with supple vegan leather. This bag features a fully lined interior made from repurposed post-consumer water bottles, which is secured by a two-way zipper and combination lock. It is easy to manoeuvre due to its aircraft-grade aluminium handle and 360-degree rotating wheels.
Shop now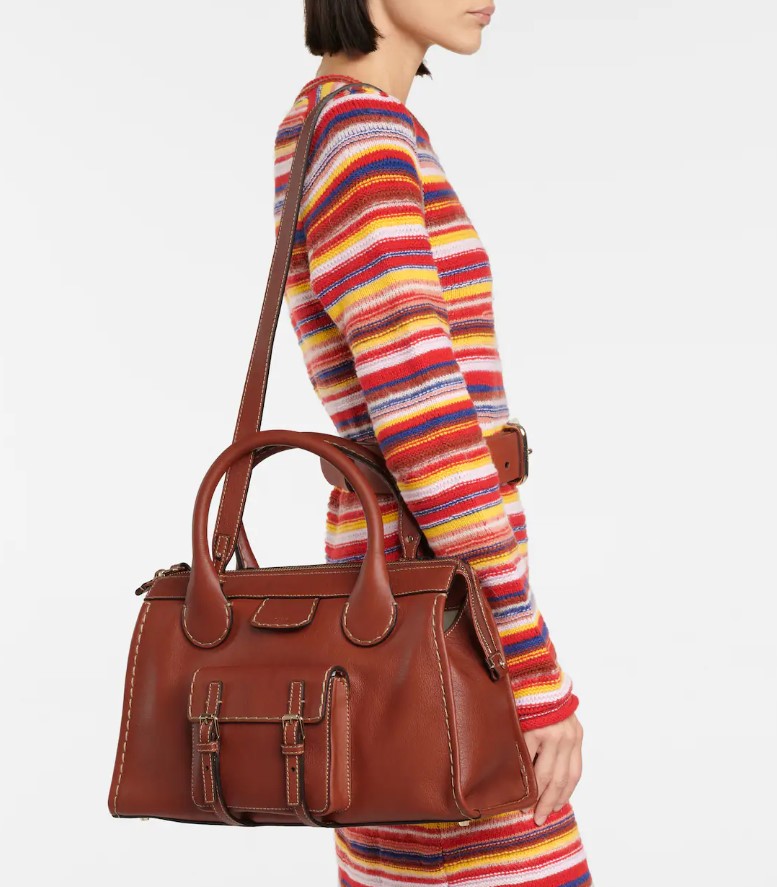 Chloé's timeless Edith Medium tote bag has been reintroduced with a contemporary twist that still captures the essence of the past. The bag's top-handle design is crafted from durable brown buffalo leather, with classic saddle stitching and buckle straps that are quintessential of the brand's signature style.
Shop now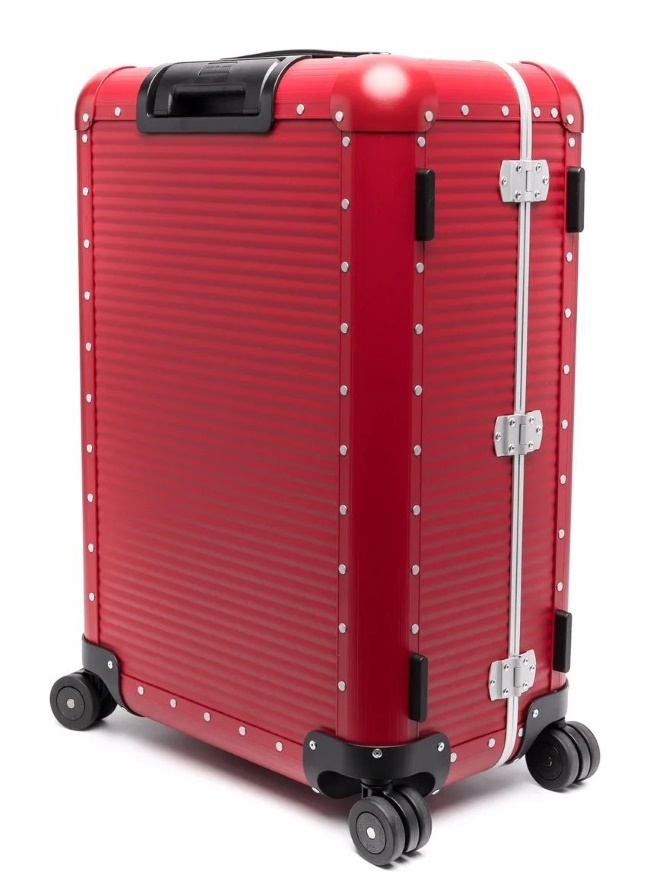 Looking at the level of technical yet artisanal attention to detail in this suitcase, it's no surprise that this "Bank" suitcase was handcrafted in Italy. Modelled on a vintage trunk, this suitcase is lightweight, durable, and beautifully finished. If you like vintage design, then you are going to LOVE this suitcase.
Shop now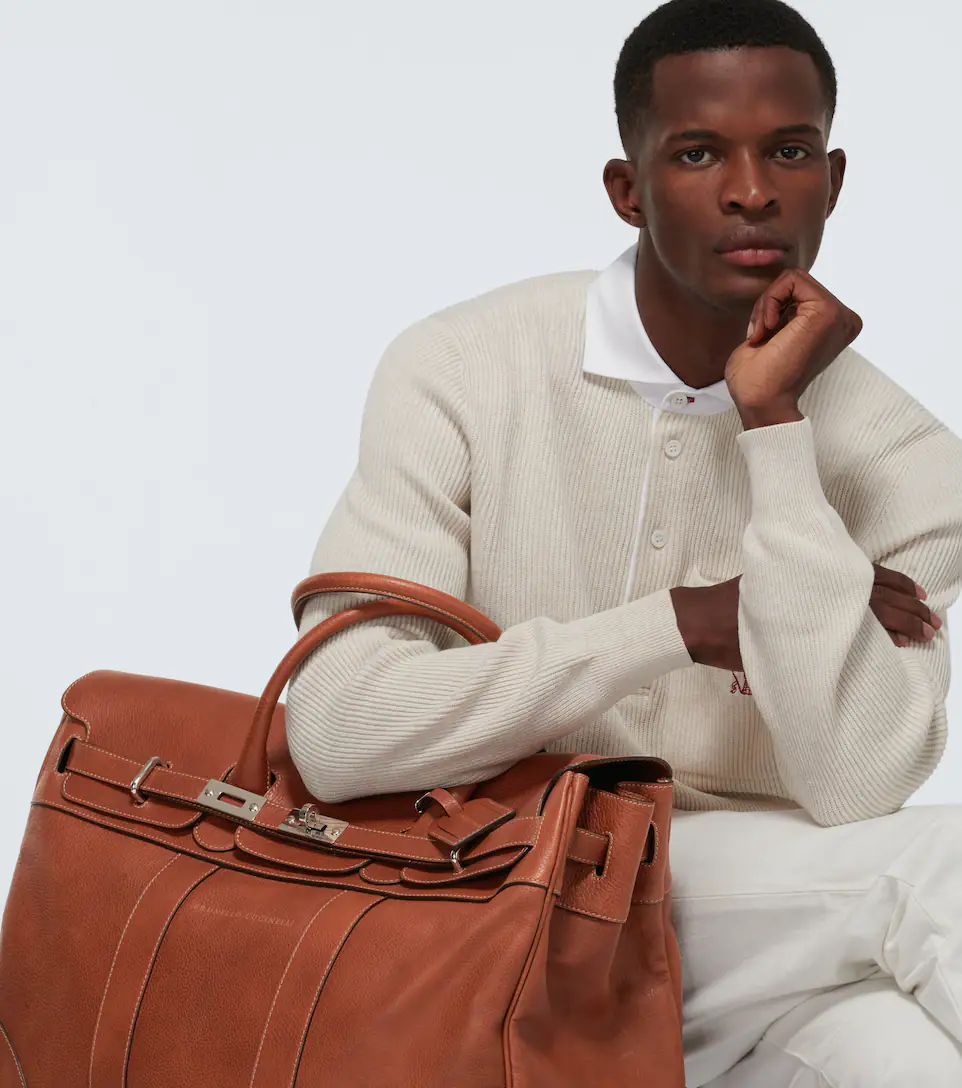 Looking for a travel alternative to a wheel-along suitcase? The grained leather duffel bag from Brunello Cuccinelli could be just the thing. Made from copper calf leather with a fabric lining, the top handle makes it easy to carry and the turn-lock and lock-bar fastenings complete the suave look. A great bag for those who love city breaks in the best Barcelona Hotels or the best hotels in Berlin.
Shop now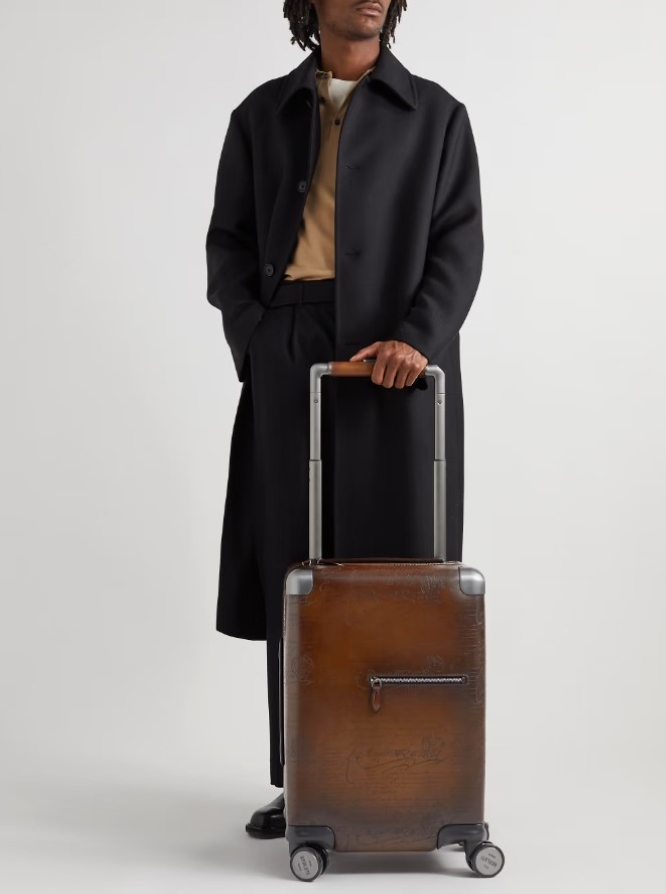 The iconic 'Scritto' pattern of Berluti was initially handwritten on their leather products. This 'Formula 1005' suitcase is crafted in Italy using their signature Venezia leather and adorned with the distinctive calligraphy design. The suitcase comes with an internal zipped compartment and a front pocket, making it the perfect size for a carry-on.
Shop now
This absolutely stunning velvet duffel bag from Saint Laurent is an absolute must-have for the man in your life. Made with monogrammed velvet which is complimented by leather accents and a padlock charm detail, this duffel bag has both carry handles and a shoulder strap for ease and comfort of carrying. We love the understated opulence of this bag.
Shop now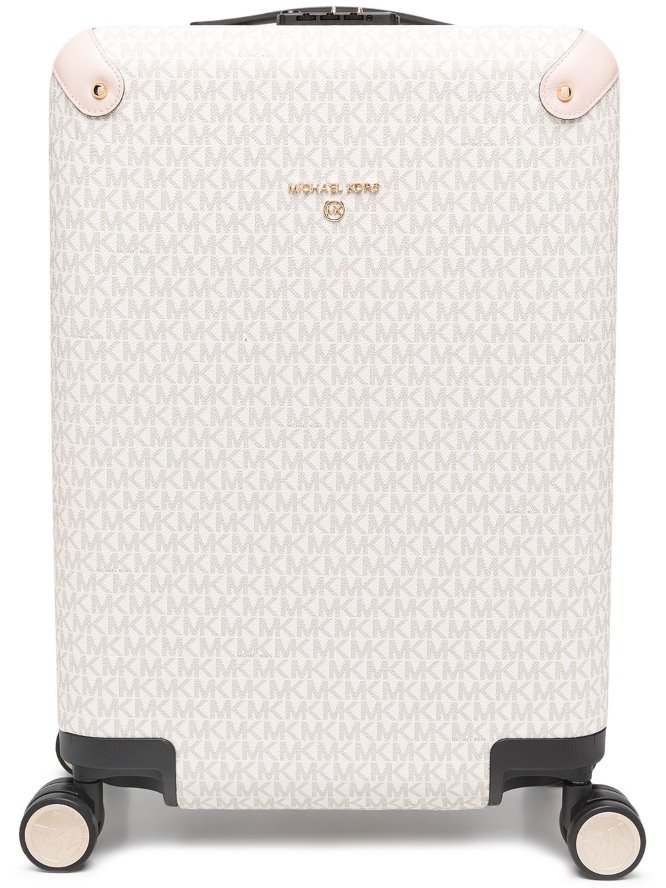 The vanilla white/soft pink monogram print suitcase from Michael Kors features a monogram print, a single circular top handle, all-around zip fastening, full lining, a main compartment, an internal zip pocket, four wheels, and gold-tone branding.
Shop now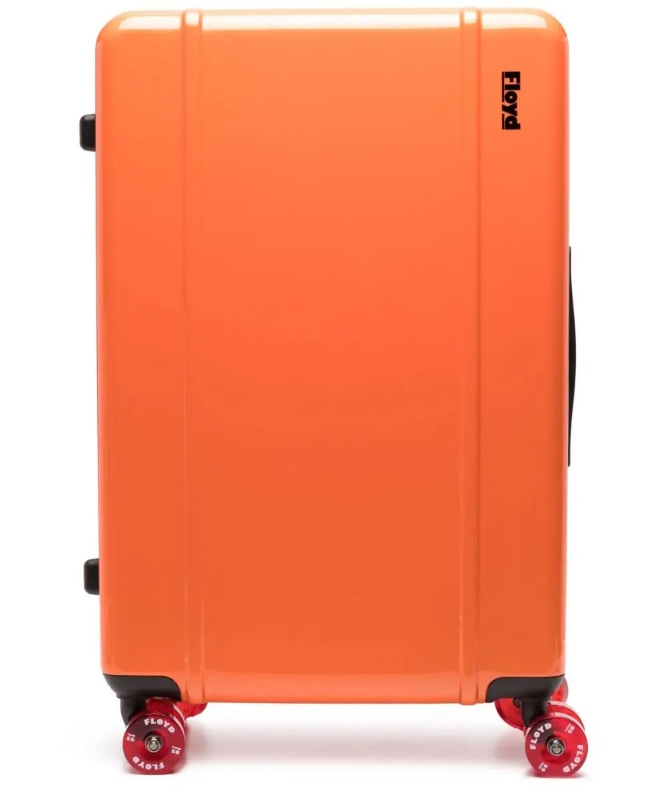 Like to be prepared when travelling? Then, the cabin suitcase from Floyd is a great solution. This gorgeously colourful polycarbonate suitcase is stylish and has an enormous capacity to fit in all of your optional outfits. Completing the look is a durable, extendable aluminium handle and logo print on the front of the case.
Shop now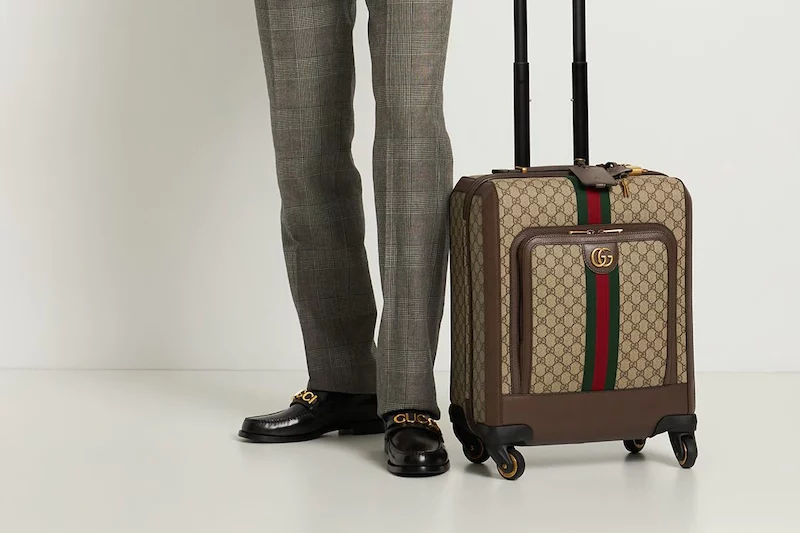 There is no mistaking the classic detail of the Gucci Savoy Small GG Supreme Suitcase with this carry-on version from the Savoy collection. Gucci Savoy is a homage to the House's origins in travel, taking inspiration from The Savoy. The London hotel where Guccio Gucci worked as a porter in his youth, and where – after observing the jet set – he became inspired to create his artisanal luggage atelier. An absolute must for the stylish jet-setters among you.
Shop now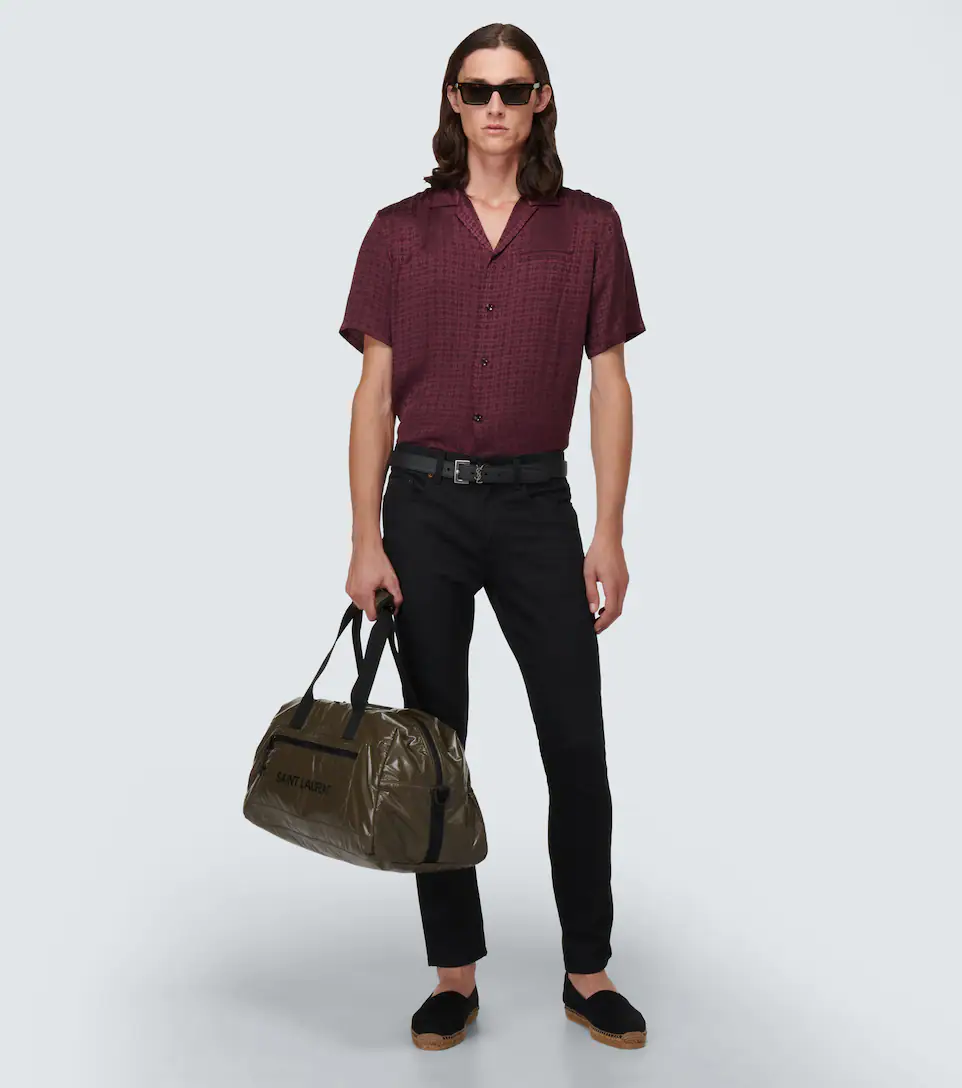 Another stunning bag from Saint Laurent, the Nuxx Large Ripstop duffel bag, is the ideal weekend companion. The outer is made from durable nylon ripstop, while the front is emblazoned with the Saint Laurent name. A detachable shoulder strap and top handles transform this duffel bag, while the zipped top is ideal for easy access. Compliment the look with a classic Omega timepiece.
Shop now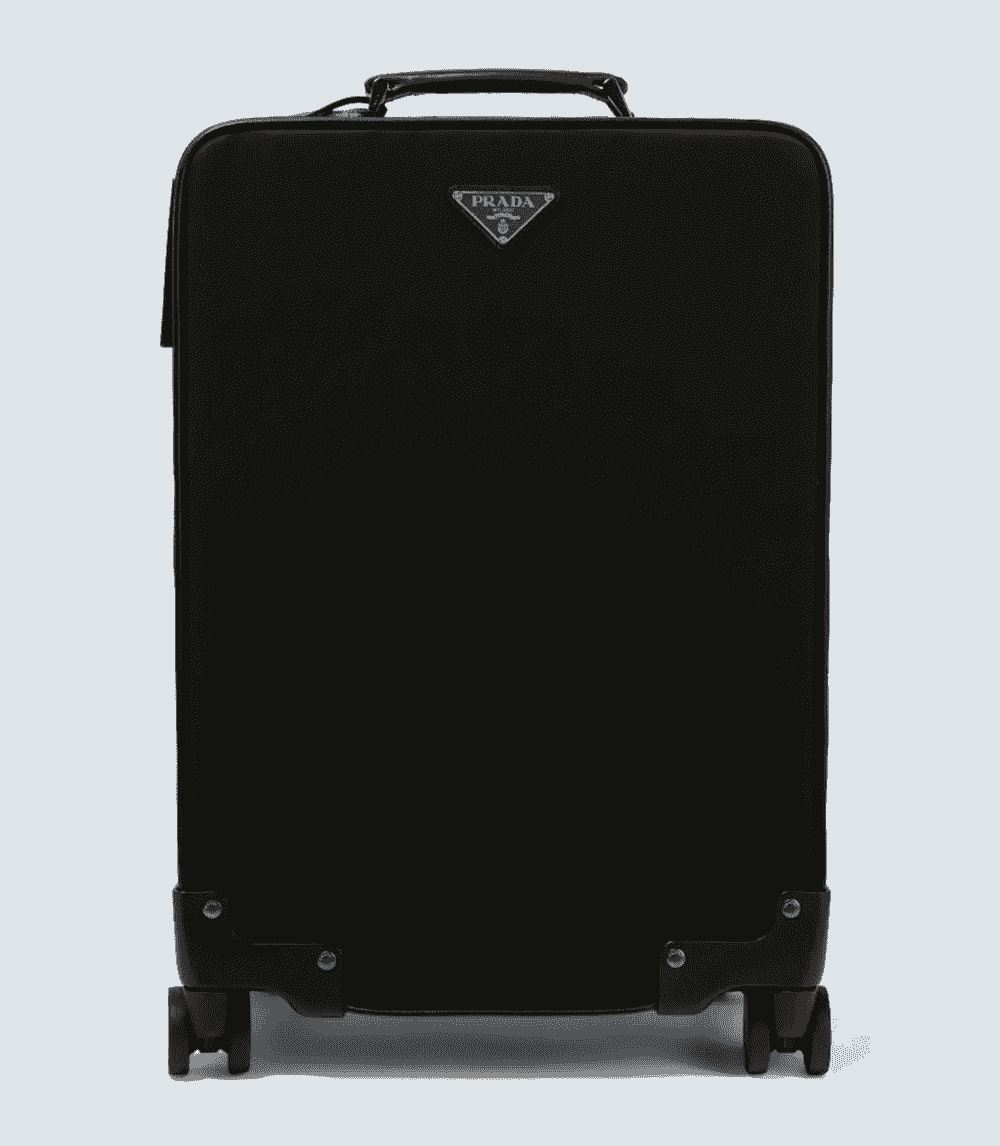 Created in the label signature gabardine re-nylon, this Prada suitcase has been finished with leather trims to complete the uber-opulent look. Made in Italy with the highest quality materials, the combination of style and function in this suitcase is what we have come to expect from such a luxury brand. Pair it with a Prada clutch for the ultimate in-brand opulence.
Shop now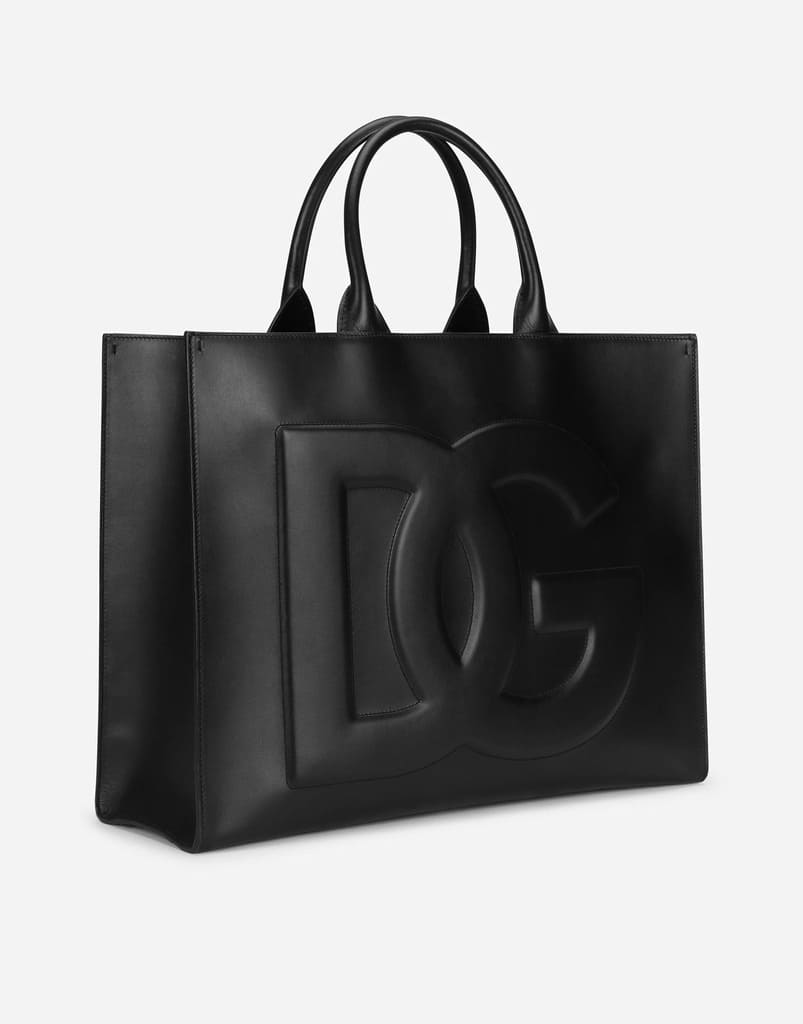 The Dolce & Gabbana Daily Large Leather Tote is the ideal weekend bag for those city breaks and country retreats. Large enough to fit in your essentials for the weekend, this bag would look equally comfortable as a day bag. Embossed with the unmistakable D&G logo and made from beautifully soft Italian leather, this luggage is the perfect addition to any luggage set.
Shop now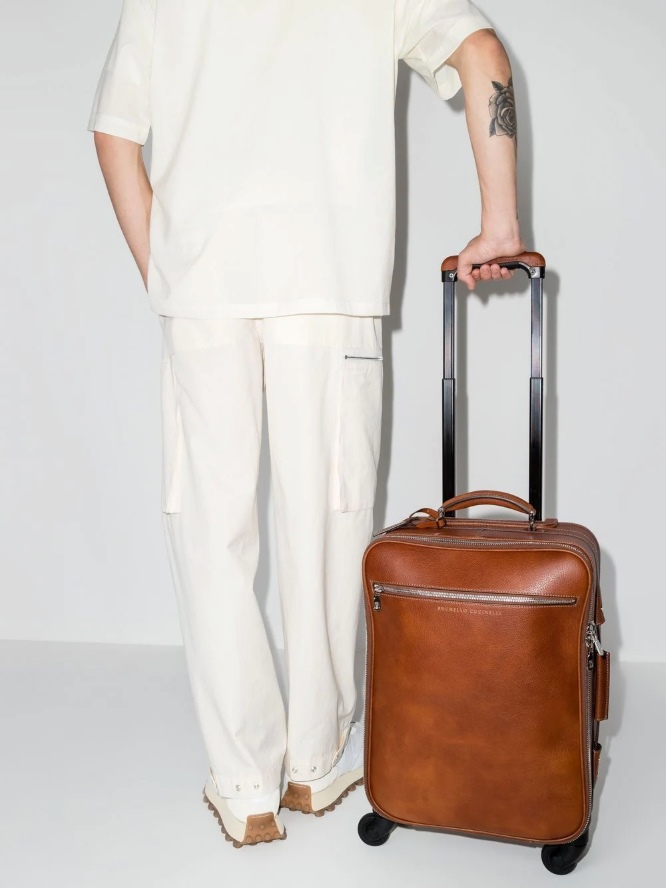 Finally, it's the crème de la crème of leather luggage, the Brunello Cucinelli carry-on suitcase. Designed and made in Italy using brown Italian leather, this designer luggage set also features silver hardware, a telescopic handle and four wheels for easy navigation. As well as several compartments inside, this case also houses an additional snap back pocket on the rear of the bag, which you can use for travel documents. Embossed on the front is the signature Brunello Cucinelli logo, and great care and attention has gone into the stitch work of the leather exterior.
Shop now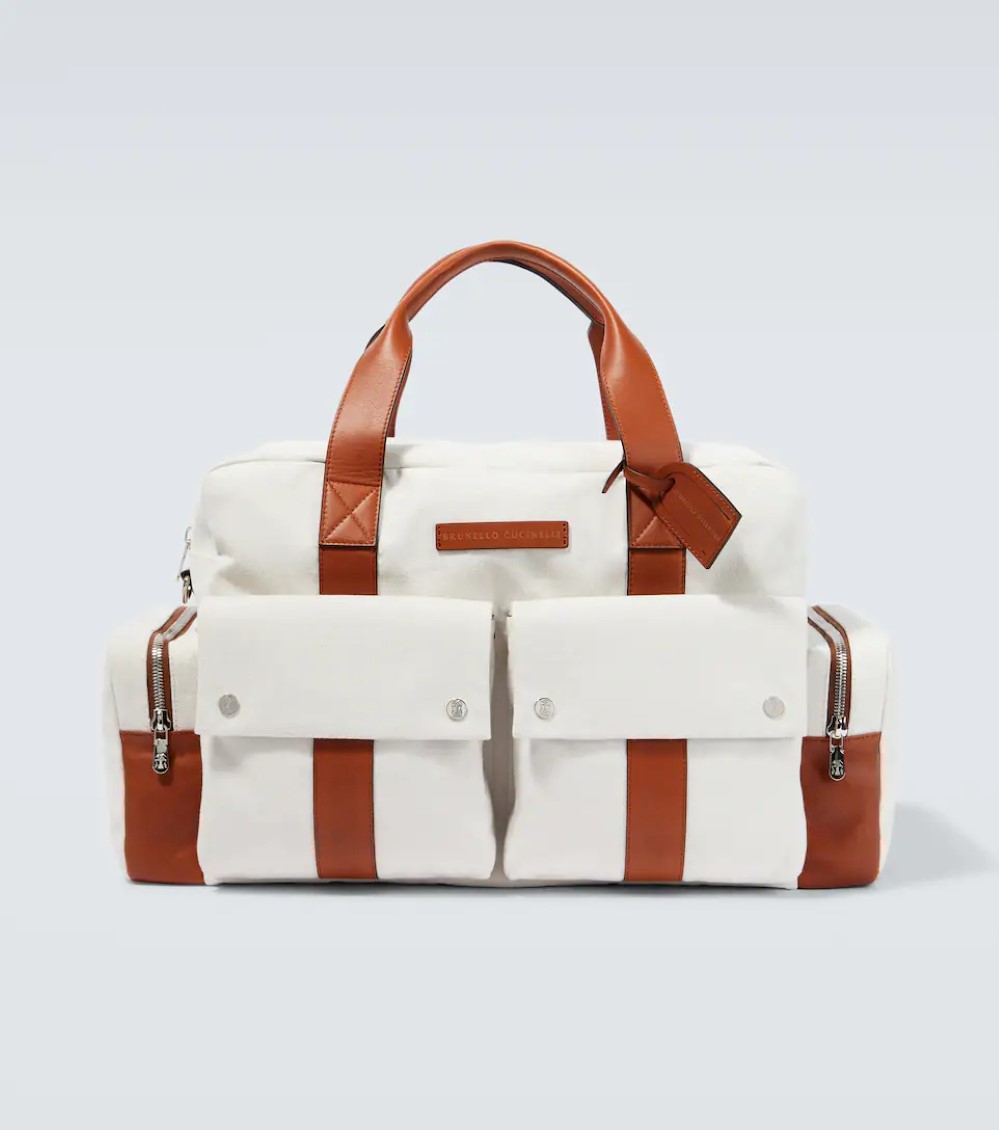 The Leisure duffel bag is made from cotton and linen blend canvas and trimmed with leather. The roomy design has top handles and features plenty of space for essentials with internal and external pockets.
Shop now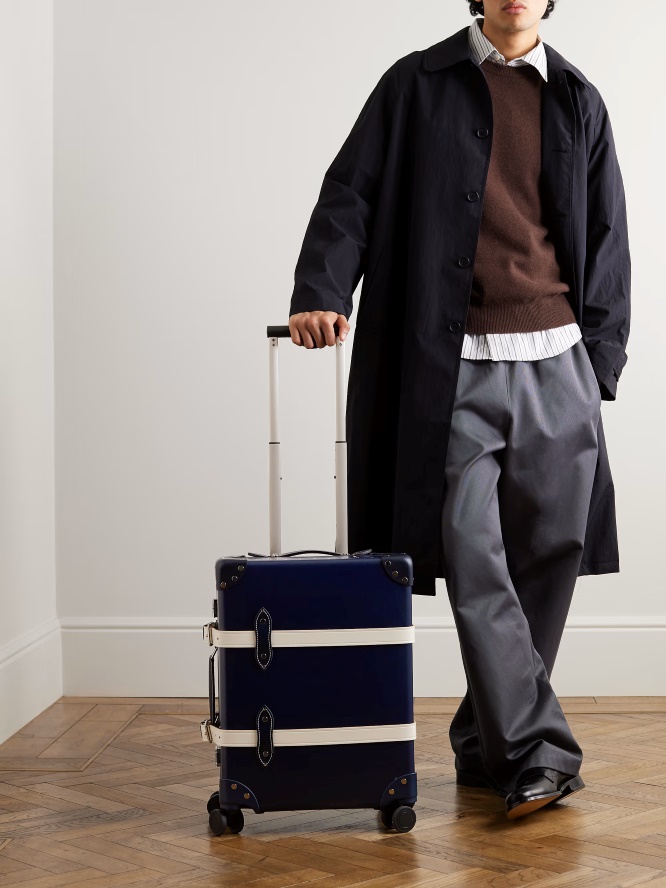 In celebration of Globe Trotter's 100th anniversary, the 'Centenary' collection features its most iconic design. With a 'Riviera'-striped canvas interior, this carry-on suitcase is made of the brand's signature vulcanised fibreboard. The telescopic handle and four spinner wheels make it easy to manoeuvre through airports and stations during your travels.
Shop now
Another fantastic weekend bag, the Bottega Intrecciato duffel bag, is easily identifiable thanks to its signature leather weave. This duffel bag, while roomy, is also easily portable with two smaller handles or with the option to add a shoulder strap for hands-free transportation. Crafted from beautiful Italian leather and emblazoned with the Bottega logo, this is a great luggage companion for any short trip or weekend away.
Shop now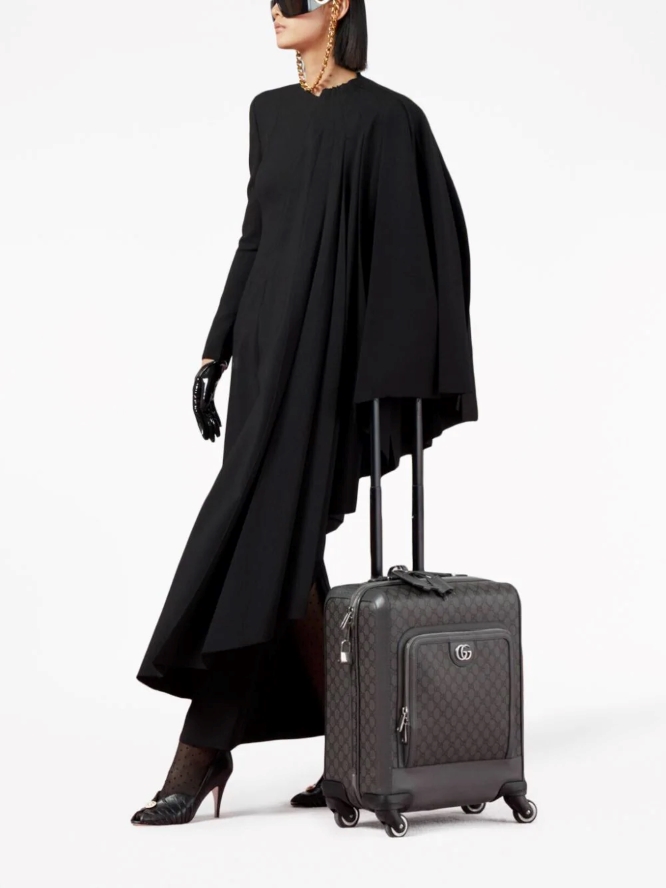 In honour of Guccio Gucci's beginnings as a porter at the London hotel, this cabin trolley is part of the Gucci Savoy collection. With GG Supreme canvas and a silver-tone Double G logo, it is an archival design from the 1930s.
Shop now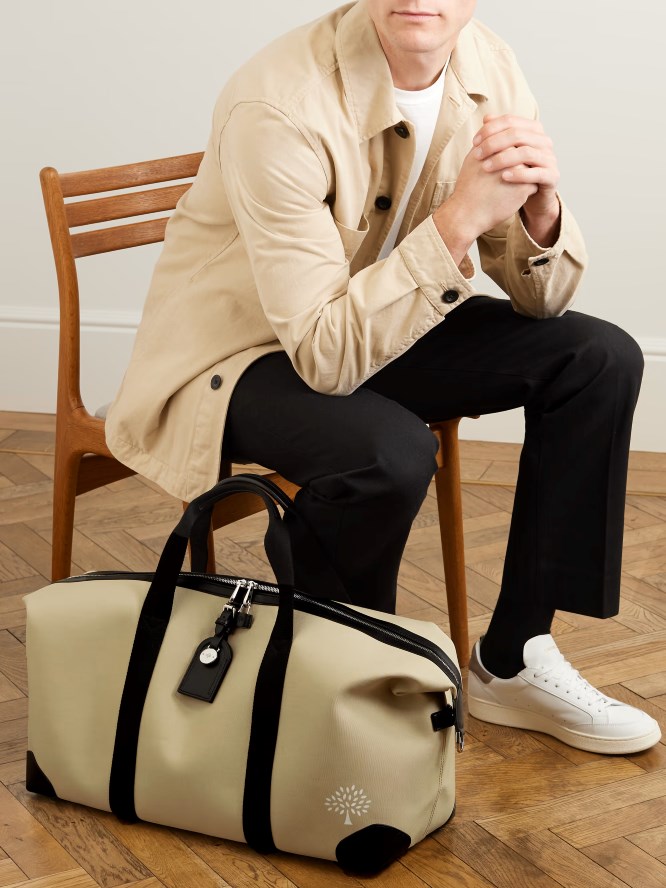 The luggage you choose should be both durable and smart since it has to endure mass transit and the strains of overpacking. Made from durable canvas, Mulberry's 'Clipper' holdall is an investment piece that will last a lifetime. In addition to keeping your belongings safe and secure, the luggage tag and contrasting black trims make it easy to spot as it travels down the carousel.
The Best Luggage Sets and Carry-on Luggage Pieces: The Bottom Line
An entire luggage set is not quite what you're looking for? No problem, we've got you covered.  Take a look at our gift guide for the best gifts for men.  Do you prefer a more comfortable option? Then treat yourself to our best design backpacks.
So, whether it's a quick city break or a luxurious weekend retreat in the mountains, this Ultimate Luggage Sets list has something for every getaway. No matter what your preference, be it sleek or chic, you can certainly travel in style with these beautiful luggage sets.