Recently coming first of the Top 50 Bars in the World, Bar Paradiso Barcelona is the most acclaimed cocktail bar in Barcelona. During our visit, our experience included smoking cocktails, glow-in-the-dark glassware and even a visit to a secret room, not that we can tell you about it.
With Alessio Beltrami at the helm as Bartender, the approach puts perfectly mixed cocktails front and centre, with great care and attention going into every concoction. A trained mixologist who has worked in bars around the world, Alessio gave us some key insights as to how Bar Paradiso Barcelona turned into such a Mecca for cocktail enthusiasts and became the prominent name it is now.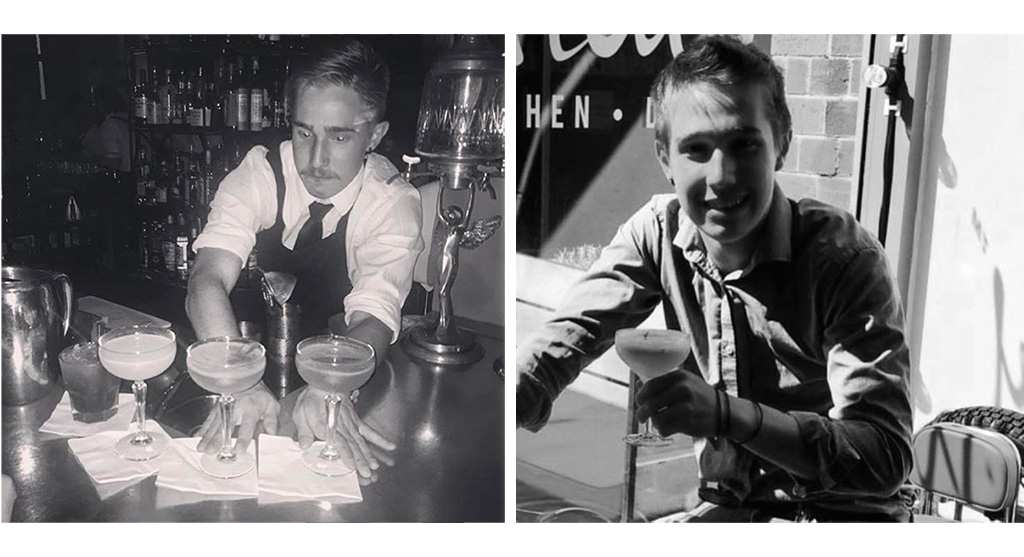 Interview With the Former Head Bartender of Bar Paradiso Barcelona: Alessio Beltrami
Sitting down and discussing the iconic Bar Paradiso Barcelona with head bartender Alessio Beltrami, it's clear to see how they have achieved their World's Top 50 Best Bars Award. We ask him all about his background, how it has influenced his approach to mixology, and what he believes makes Bar Paradiso Barcelona such a unique and engaging destination that thousands are flocking to each week. 
When did you first get into mixology, and what made you decide to become a barkeeper?
My first experience in a bar was when I was 15. My uncle used to have a small bar, really close to where I lived, so there I started to help him prepare my first Aperitivos. Some elementary combinations of bitters or amaro helped me understand the Italian culture of aperitivo.
From this experience I realized that hospitality was my future, I learned how to approach guests and understand them.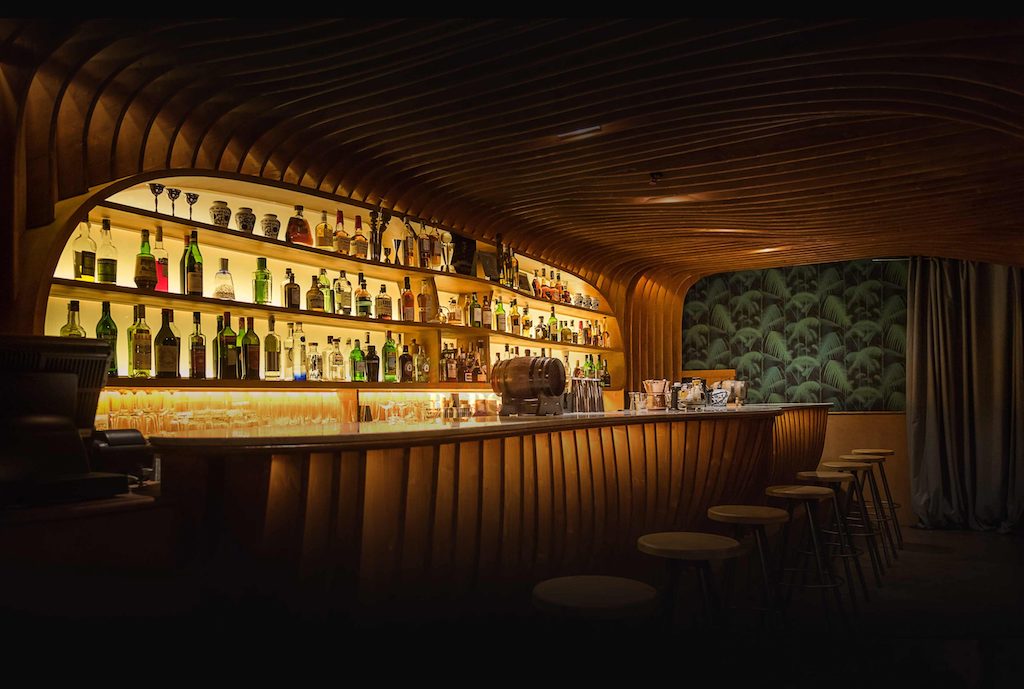 You're originally from Italy, and worked in England, Australia and Spain. How have these places, with very different drinking cultures, influenced your work?
Travel for sure opens my mind: I learn how to see and think differently. For example, I believe that it is super important to understand, first, the mood of your guests to give them the best experience and appreciate their favourite taste profile.
In Italy, our palate is more used to bitter drinks, as can be seen in the Negroni. In England, people have more of a taste for sweet drinks. But ultimately, I think that the most significant thing is to give an incredible experience to our guests and make them feel at home.
How would you define your guiding principles?
Hospitality, empathy and having an eye for details. 
Hospitality is the main point of our profession. You have to ensure that your guests are satisfied and happy. 
Empathy means that a bartender is a psychologist as well. People go to a bar not just to have a drink, but to have a fantastic time, have a relaxing chat and meet new people. We aim to let our guests reach satisfaction.
Having an eye for detail has unbelievable importance, not just in the drink but in the whole experience. A nice welcome, the music, the lights of the bar, the entire environment has to be on point.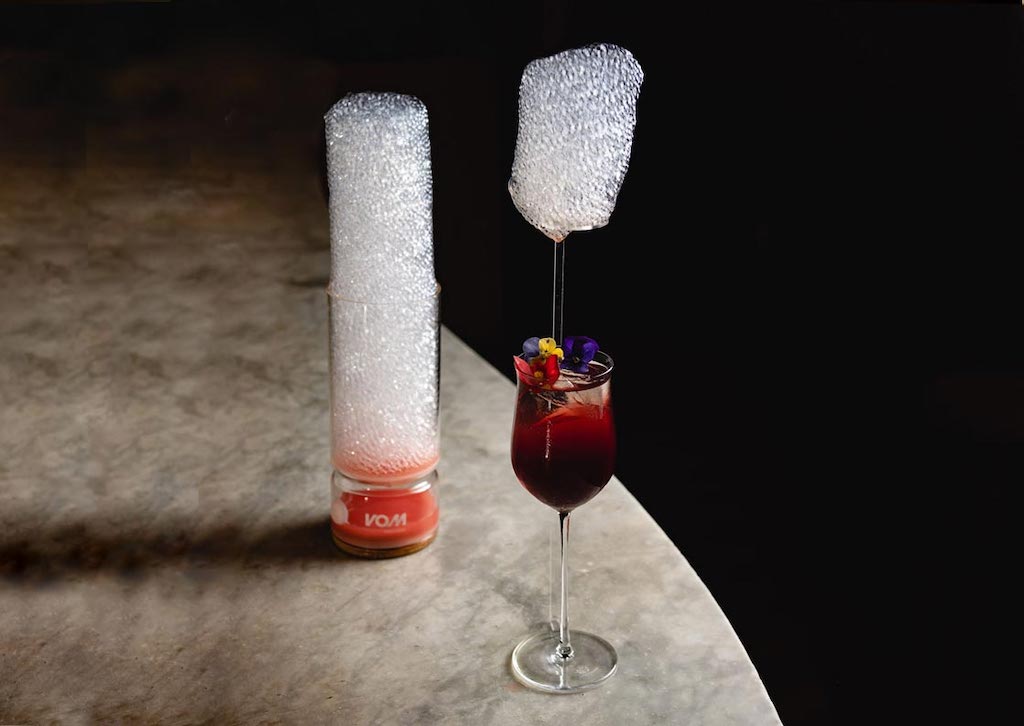 From what or who do you draw your greatest inspiration?
There are three people that I like to call my mentors.
Samuele Rainoldi: He is one of my best friends and an incredible professional. I remember visiting him at the bar where he used to work and always seeing him happy and laughing with customers. He is one of the people who helped me decide to become a bartender.
Alessandro Ceolin: He was my manager in Leeds. He gave me the first notes on my mixology, he taught me the basics of molecular mixology, and he made me understand how important it is to study and take inspiration from different aspects, not just the gastronomic world.
Giacomo Giannotti: Giacomo is all about consistency, style, and creativity. He helped me understand how crucial day-to-day work is, how style is essential in our profession, not just behind the bar but also in everyday life. Giacomo is an incredibly creative person; he always wants to push the borders in cocktail creation and try to interact with the guests to give them an unforgettable experience.
The Bar Paradiso Barcelona has been named one of the best bars in the world several years in a row, finally winning the first prize in 2022. What do you think makes this place so unique and popular?
We enjoy what we do. For me, working is a pleasure, and I think that we radiate our happiness, so our guests can see it. Happiness is contagious. We aim that every guest is happy when they leave the bar.
Also, one of the main factors in Bar Paradiso is the "wow effect", we constantly try to deliver an experience that you do not forget for a long time. The rise of social media has also helped us to become so popular as it helps us show our creations to the whole world. The motto of Paradiso is "never stop dreaming" so we continually try to push for more innovation to make our guests happy. 
What makes working at Bar Paradiso different from all the other bars you've got to know in your career so far? 
I have great memories from all the bars I have worked in over the years, but what makes Paradiso so unique is the vibe. Paradiso is a high-volume bar. We usually make more than 500 drinks a night, so the rhythm is very intense, I really like to work like that. In this environment, I can strengthen my skills and become more adept at serving at a fast pace.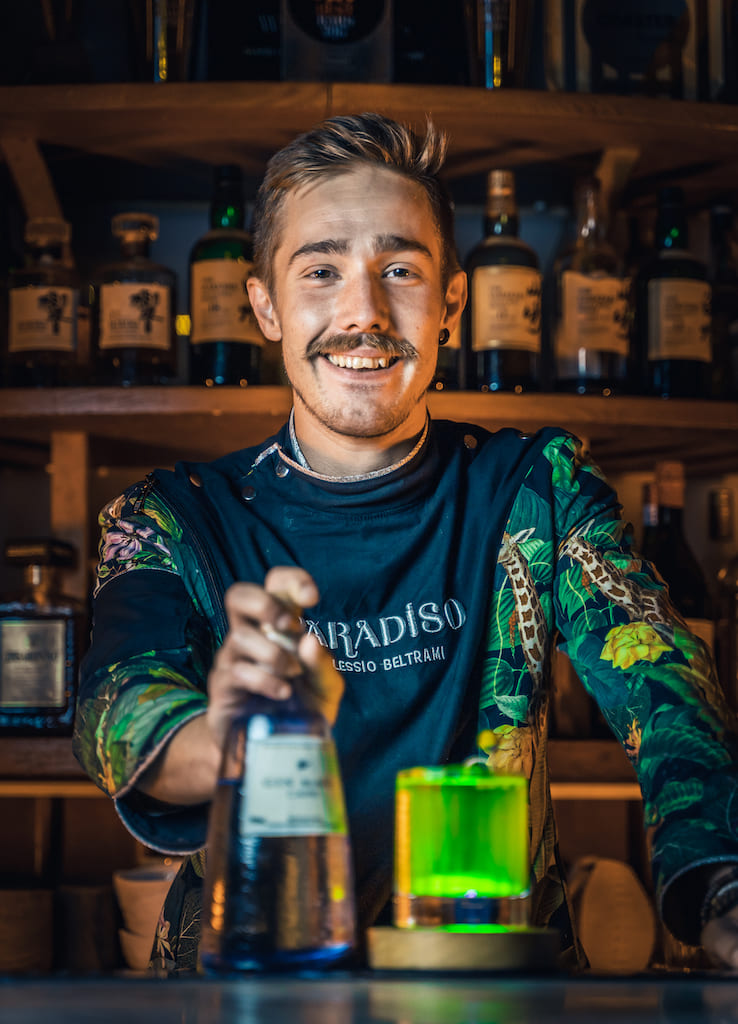 Tell us about the work that goes into creating the drink menu at Bar Paradiso Barcelona.
Creating a menu for Paradiso is a team effort. All the menus are conceptual, which means we take inspiration from a concept that is not aligned with the gastronomic world.
At first, we start with a brainstorming session to work out a basic idea. Then we deliver the idea to a bartender and from here, the team begins developing the recipe and the cocktail's presentation. We spend significant effort on creativity because we think it is a significant factor in creating a drink.
You are also giving masterclasses that are being offered at Bar Paradiso Barcelona. Has teaching the art of mixology been a big challenge to you? And is there anything you were able to learn from young and amateur barkeepers?
Initially, the public speaking aspect was a challenge for me, so I took some courses to learn how to communicate eloquently. Now I enjoy sharing my knowledge.
One of the things I always see in young barkeepers is curiosity. This inspires me to use my own interest to help develop my own skills. 
What is your favourite cocktail, and how do you make it?
My favourite cocktail is a Negroni, a mixture of bitter and sweet, perfect for any moment of the day, from aperitivo to after dinner. But actually, my favourite cocktail to make is the Daiquiri. In this cocktail, there are some important elements that can completely change the mixture: temperature, acidity, sweetness. Each bartender has a preferred technique for the Daiquiri, which is why it tastes different every time.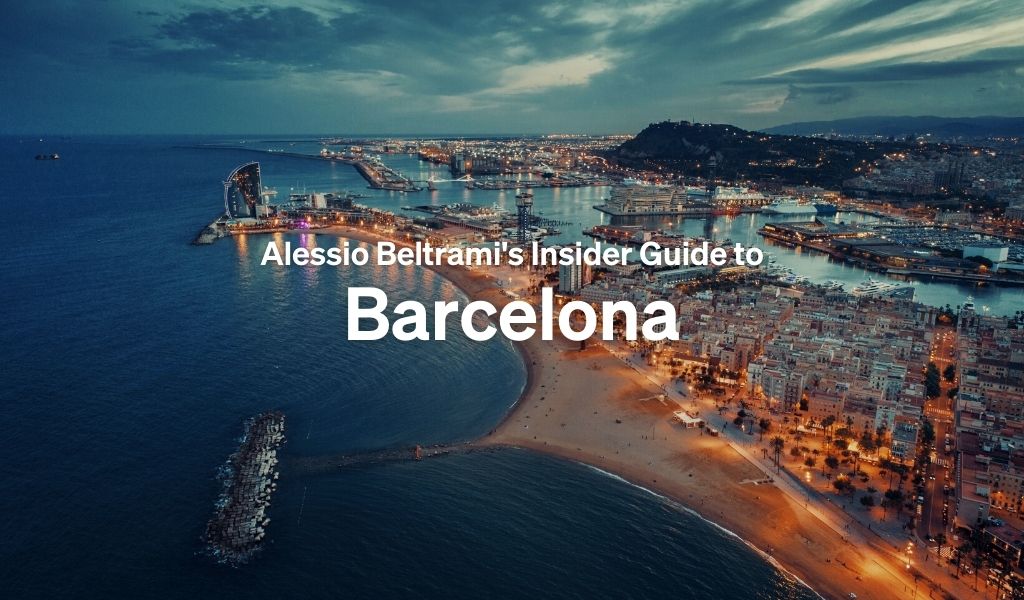 Your work has taken you all over the world. What's your favourite city? And what are the top 5 spots in this city you'd recommend to your best friend when they are in town?
It's true, thanks to my job I get to travel all over the world, but my favourite city is where I currently live: Barcelona. It's multicultural but also historical, a town with plenty of choices, so you'll never get bored.
My 5 favourite spots in Barcelona are:
Creps al Born: It's a bar where fun, entertainment and good drinks are the main points of the experience.
Boadas: This is basically the cathedral of the cocktail world. One of the most ancient bars in Europe, when you enter you can feel the history.
Barceloneta: I love relaxing on this beach and having a great time with colleagues and friends.
Montjuic: The botanical garden on the hill is one of my favourite places for a relaxing walk.

Museums and concerts: In Barcelona, there is always a concert, party, gallery opening, you name it, it's all happening right here in Barcelona. 
It's no surprise that Alessio Beltrami is passionate about his work and his love for Barcelona. If Alessio's words have inspired you to travel to Barcelona, take a look at our list of the best hotels in Barcelona. As for Bar Paradiso Barcelona, we expect to see it on the World's Best Bars list for years to come.