For the dynamic duo Luesma&Vega, Ester Luesma and Xavier Vega, fine dining and haute cuisine are much more than what is served on the plate. For them, it all begins with the actual tableware itself!
Using their master craftsmanship skills to hand-make each unique piece of tableware, they create plates, bowls, and dishes from materials such as glass, wood and stainless steel.
Tailoring their tableware to the meticulous details demanded by famous restaurants and chefs. Such as El Bulli, Paco Pérez, Michael O`Hare and Hideki Matshisa, their contemporary take on table artwork is now world-renowned and highly regarded as some of the most sought-after in Europe.
Here, we sit down and discuss with Luesma&Vega their formative years, how they came to find their passion and what they attribute their success to.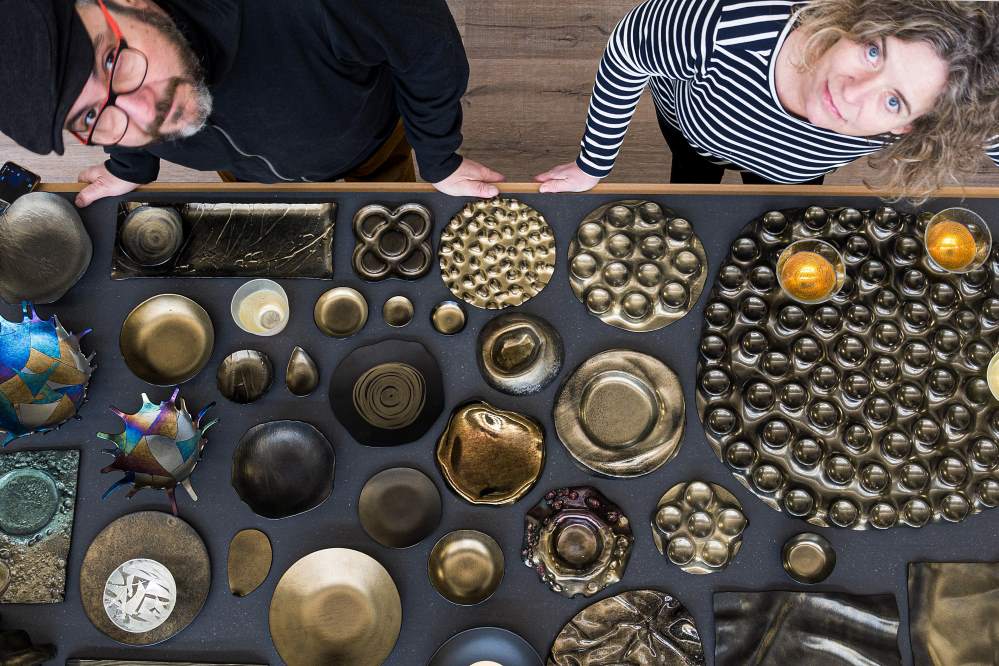 Hello and thank you both for finding time for our interview.
Let's get started! You have been working together since 1991. How did you meet each other?
We met at the Massana art school in Barcelona.
You stand out as producing handmade tableware for some of the best haute cuisine restaurants in the world.
At what point did you decide to dedicate yourselves to this niche? Was it your idea or a client's?
Although we showed interest in the design and production of tableware, it wasn't until we were visited by the team from Ferran Adrià's restaurant, El Bulli and, thanks to Luki Huber the designer who collaborated with the restaurant to develop the tableware, in 2003, we were lucky enough to start our journey with the best restaurant in the world and learn everything we could about haute cuisine.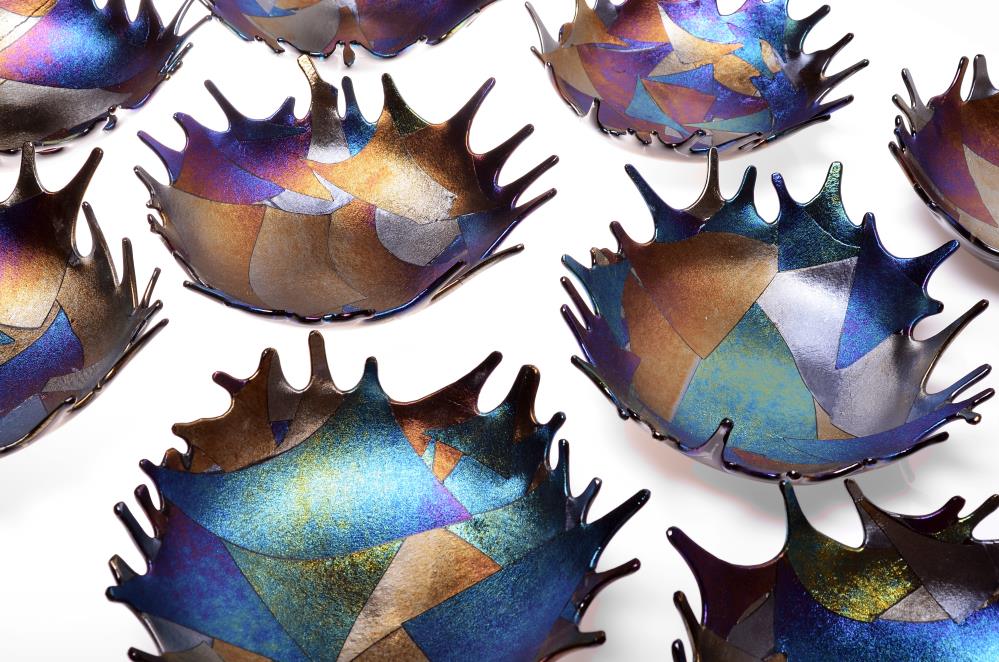 How does it feel to know that your creations are in different countries worldwide?
We feel very proud and honoured by the recognition.
Your creations are very impressive, original, and unique. Where did you learn this craft, and where do you find inspiration?
We have both studied art and have postgraduate degrees in design and business management. But what sets us apart from other workshops is the development of our techniques from years of research. If something inspires us, it is any manifestation of nature. Everything, absolutely everything you know, is there. You just have to know how to look.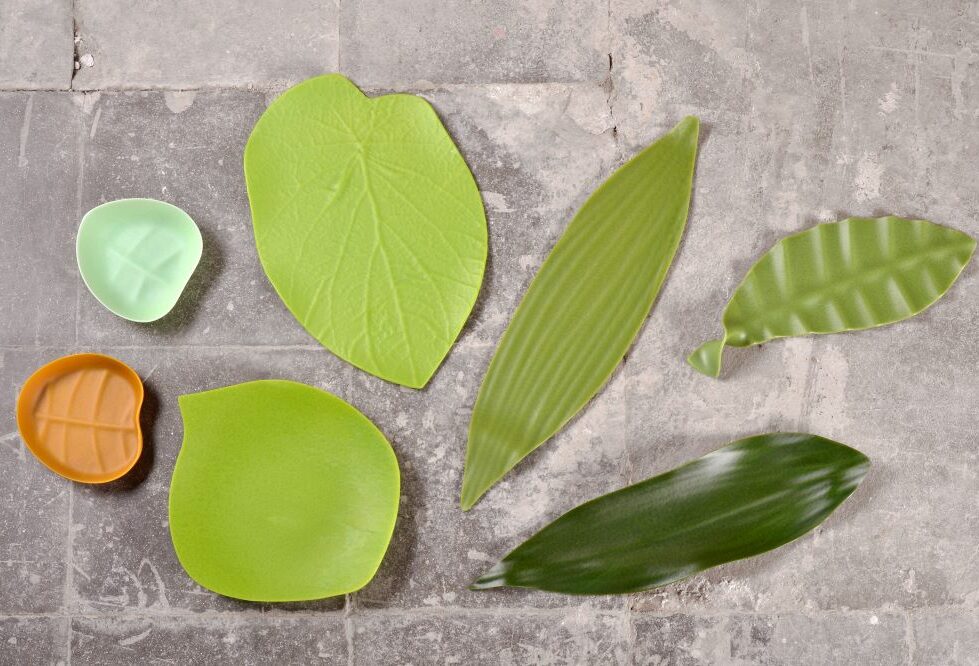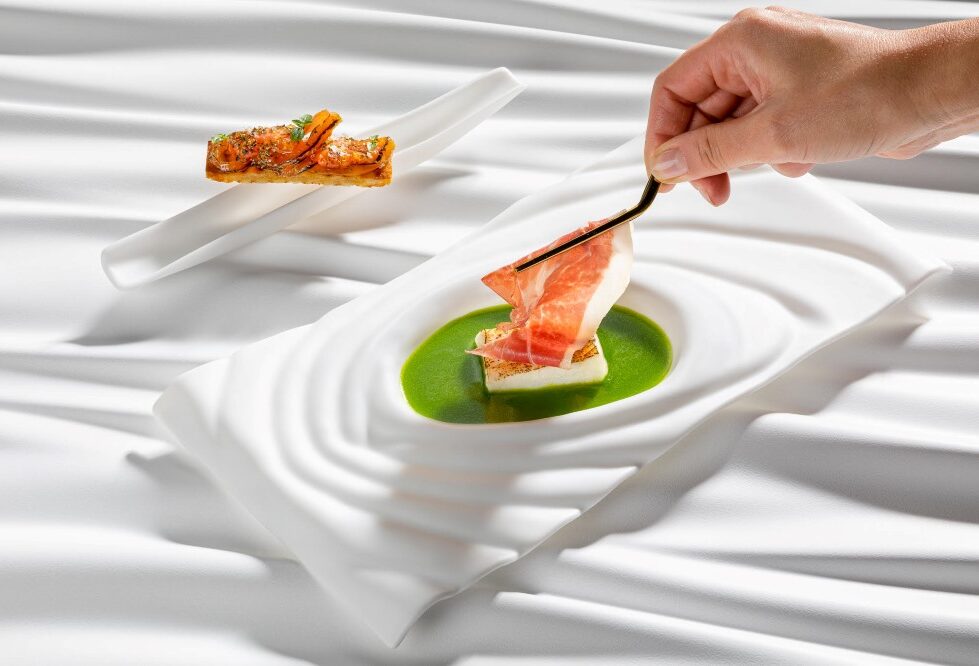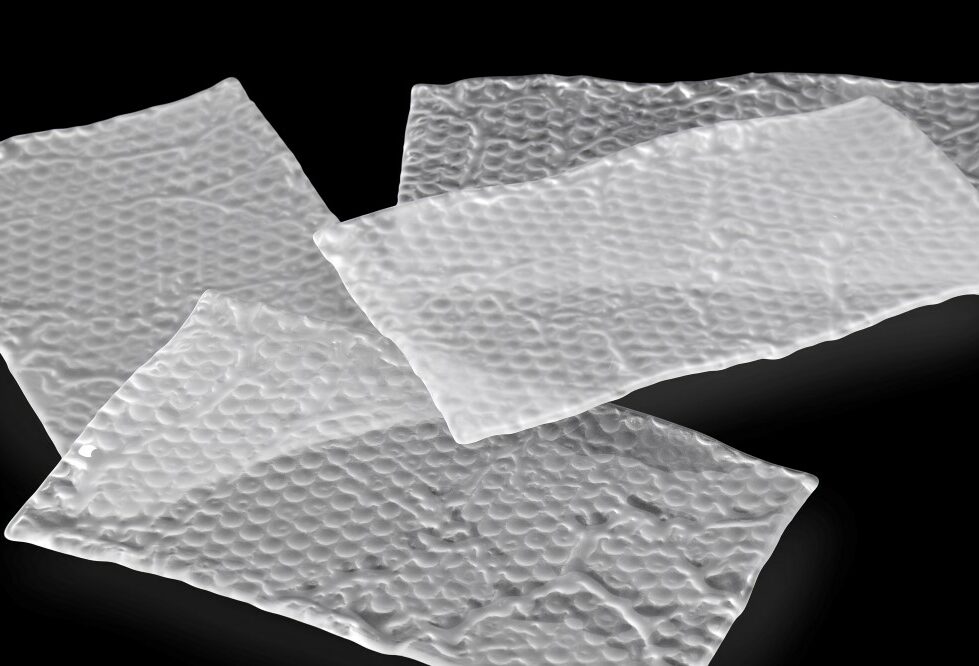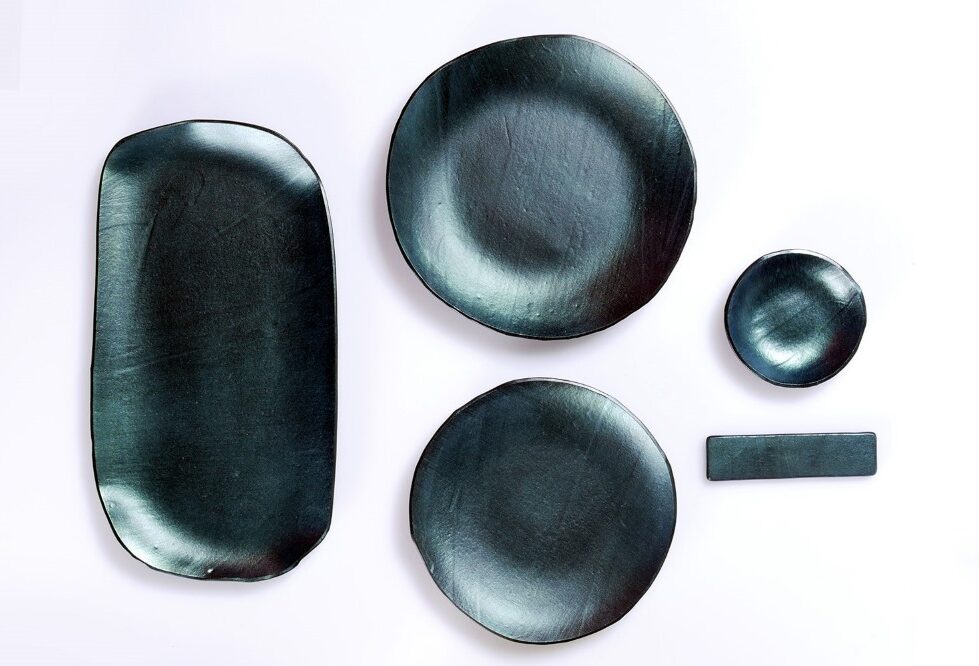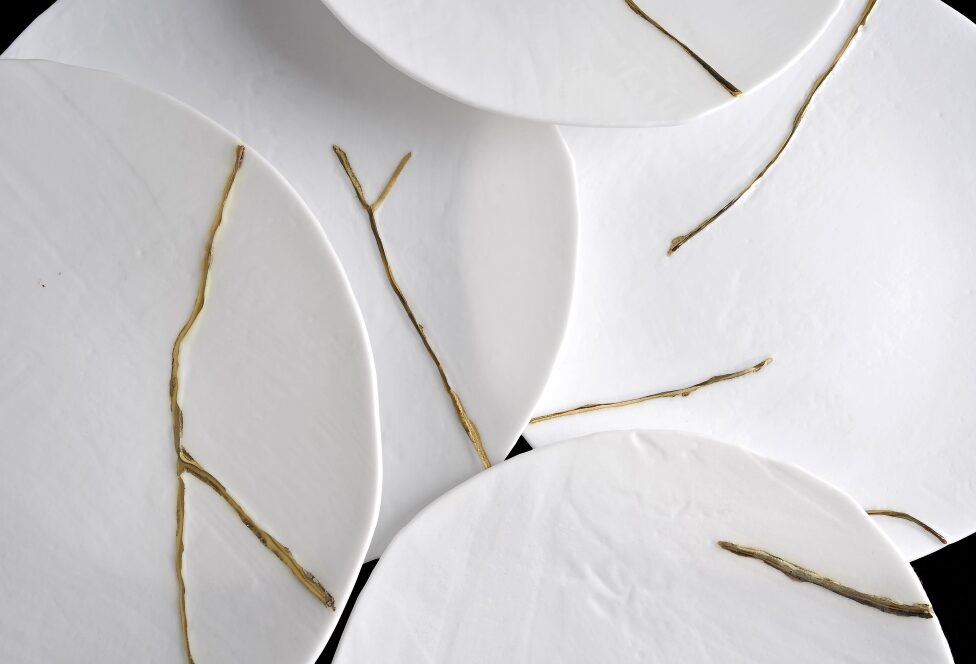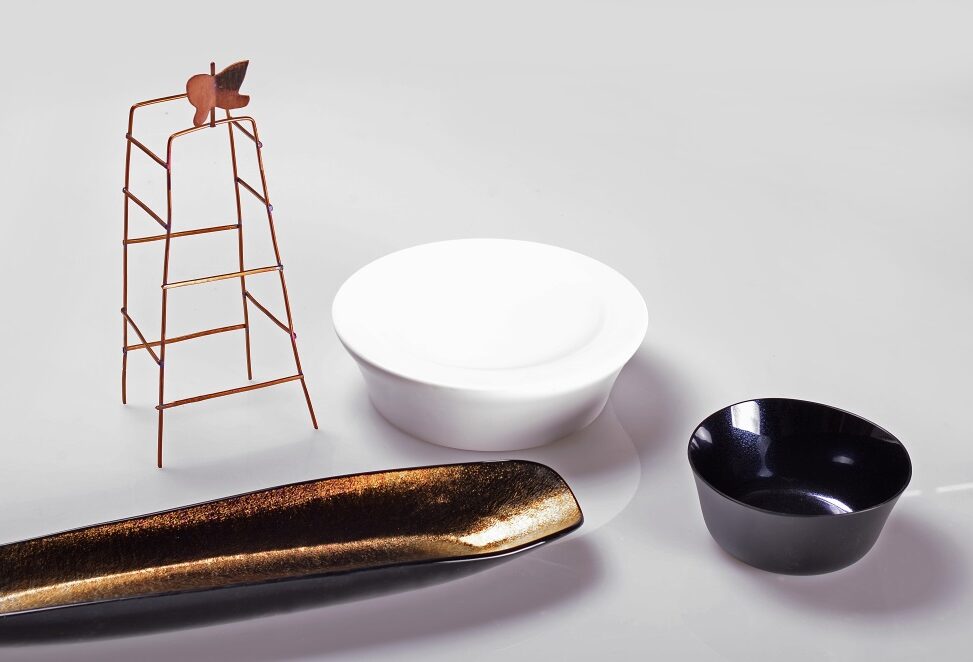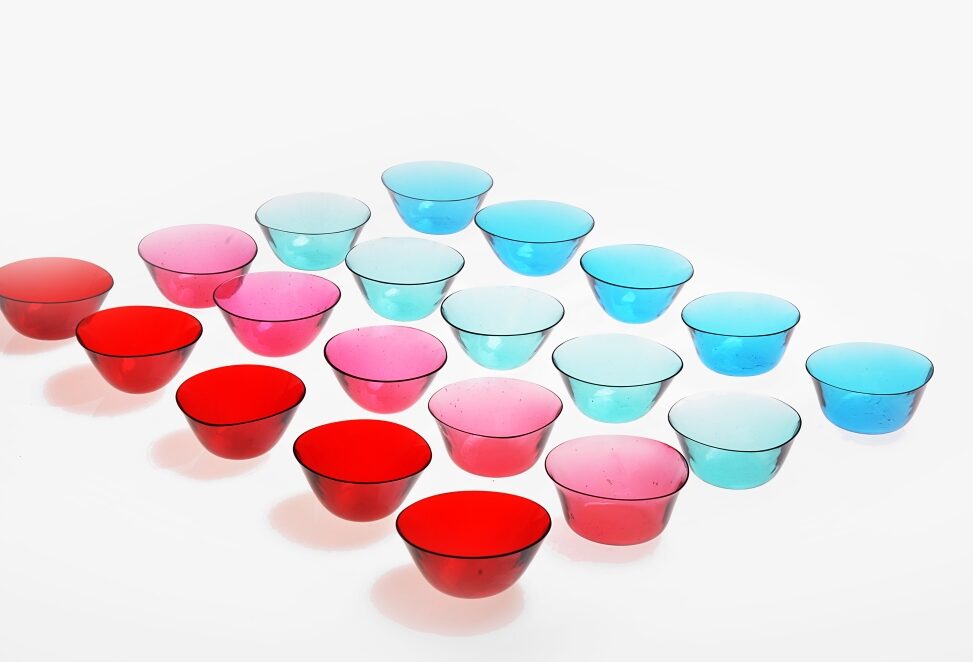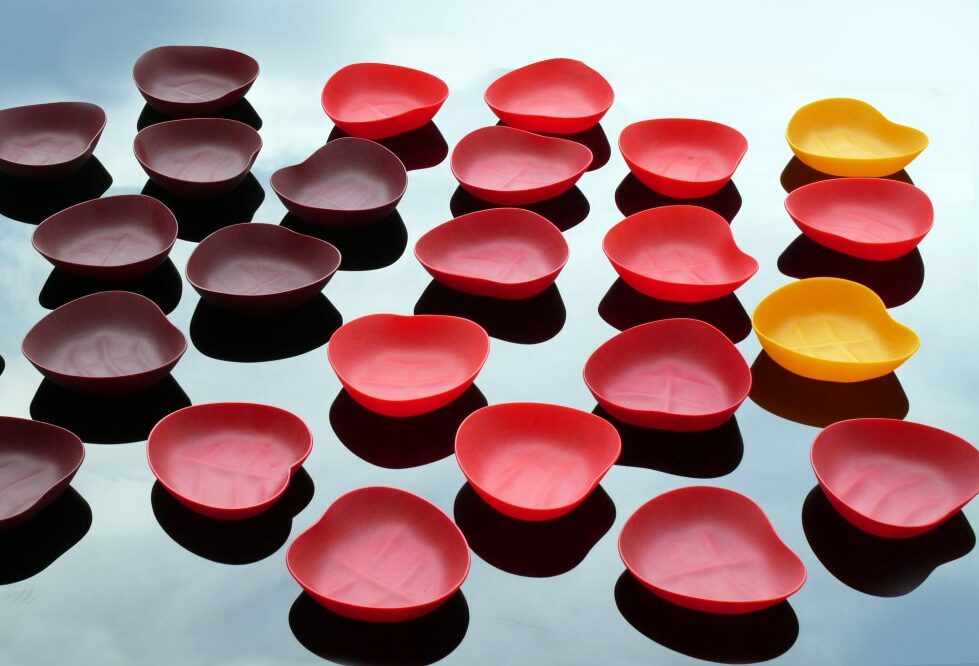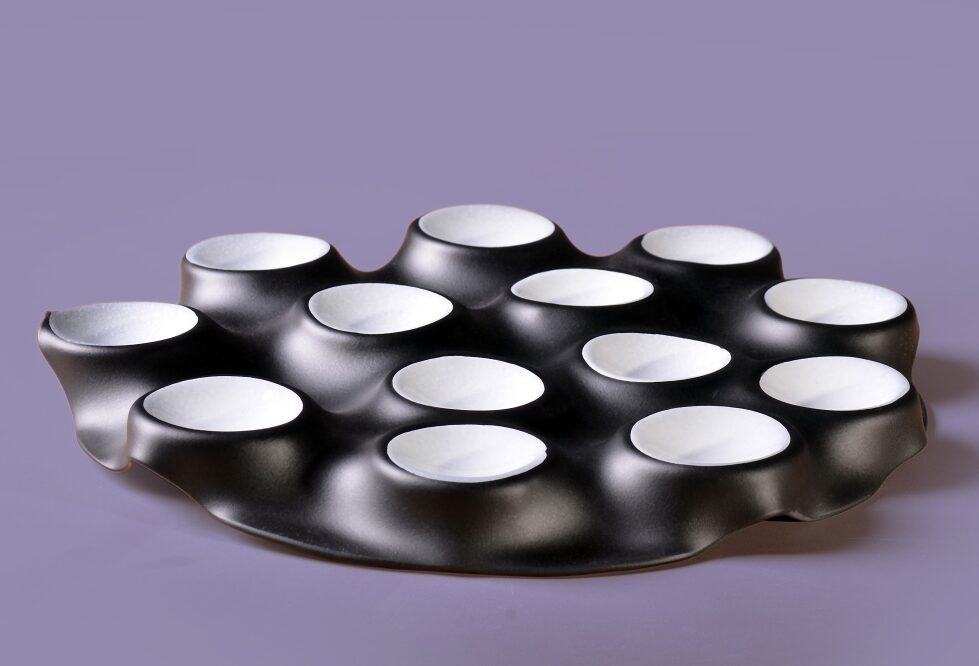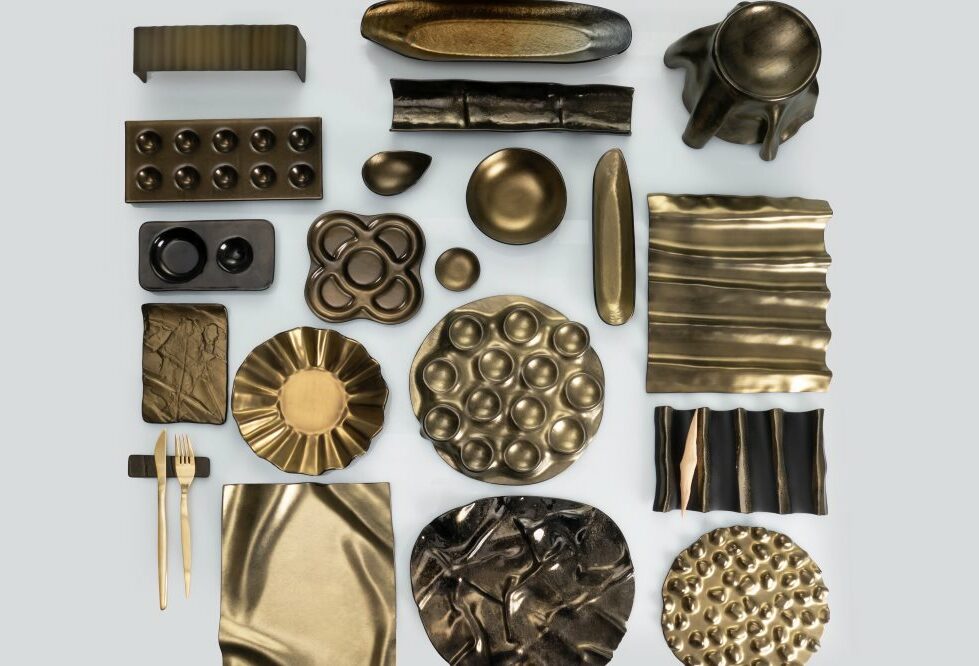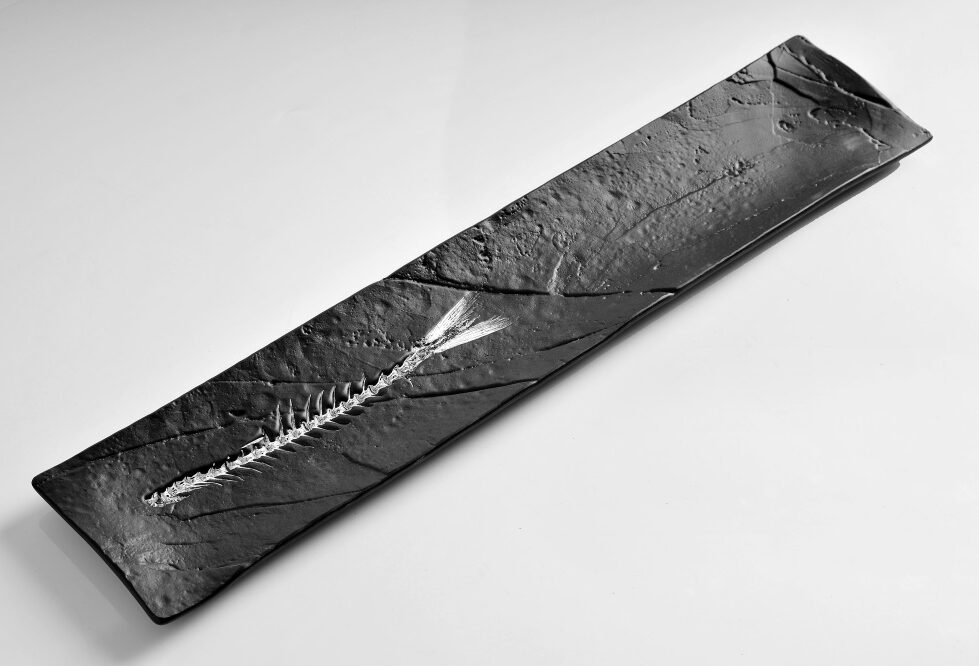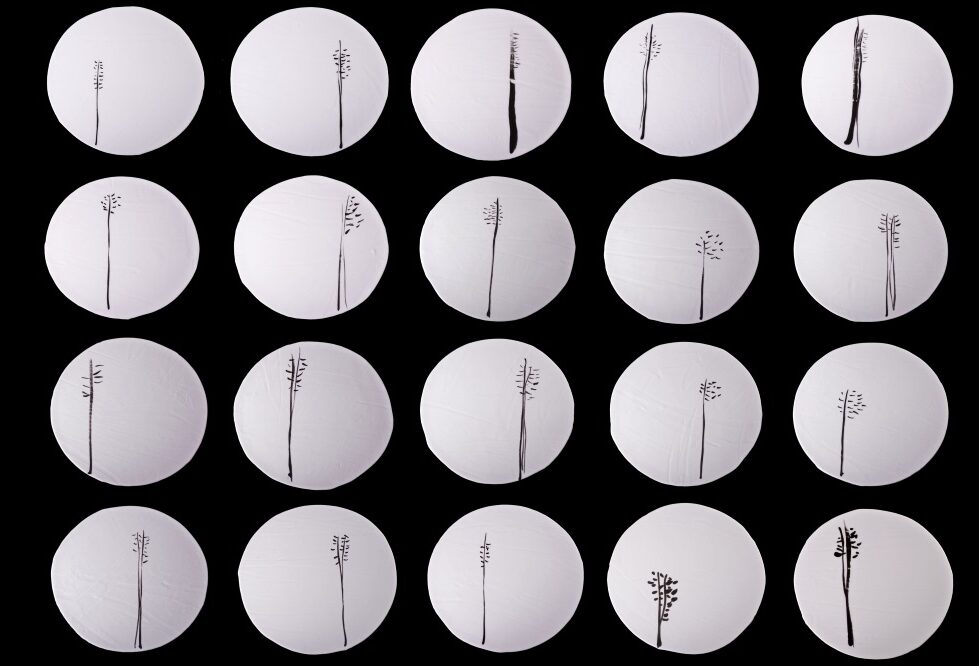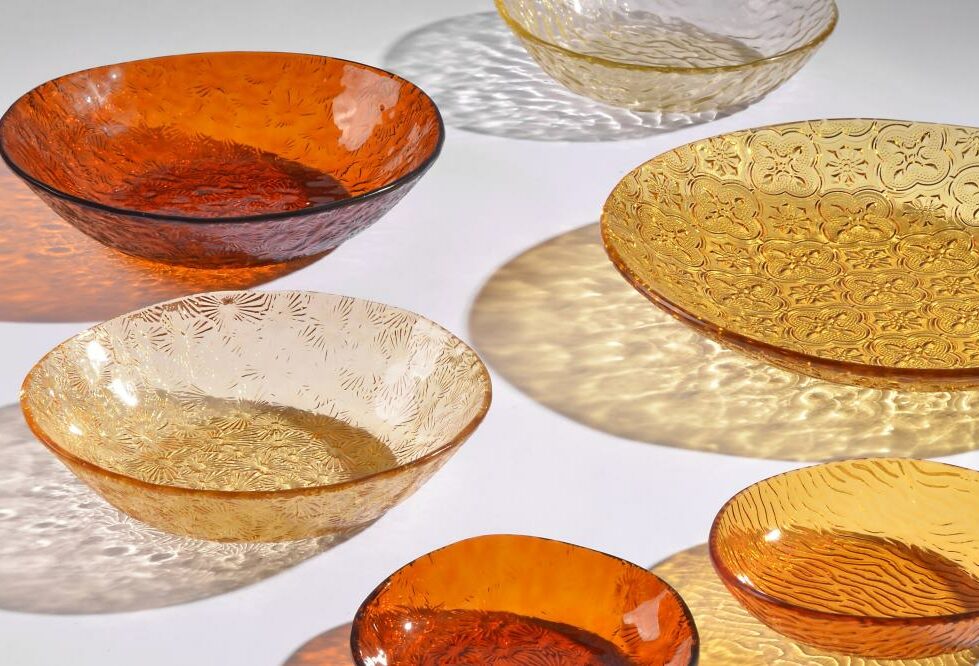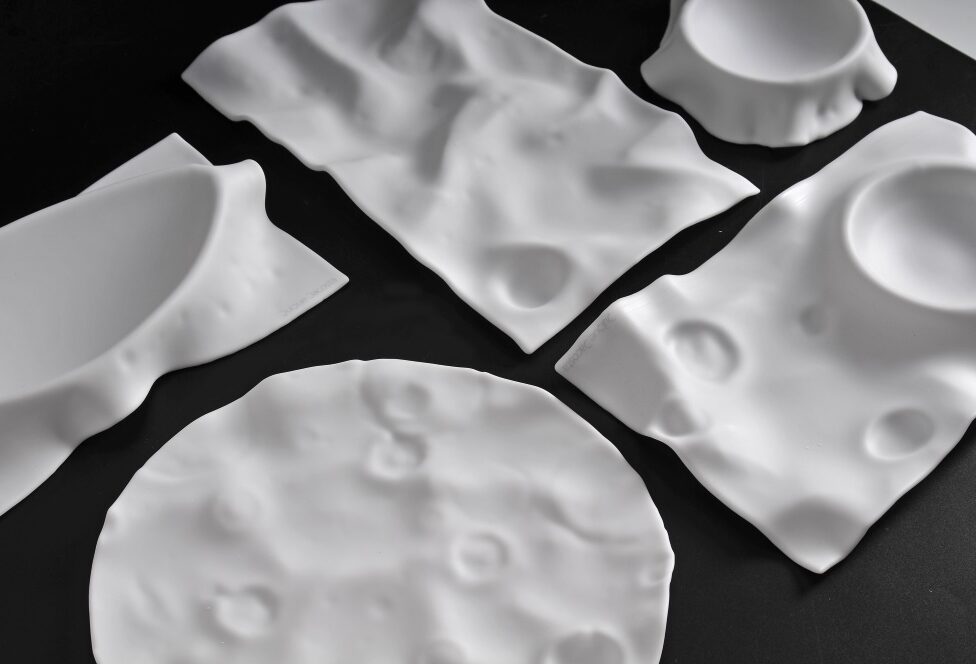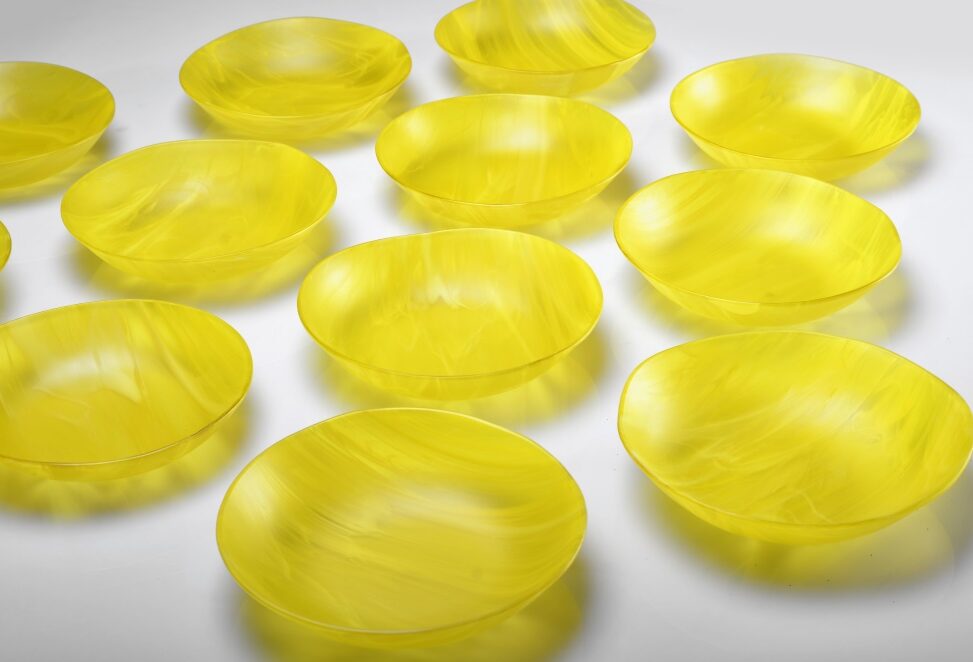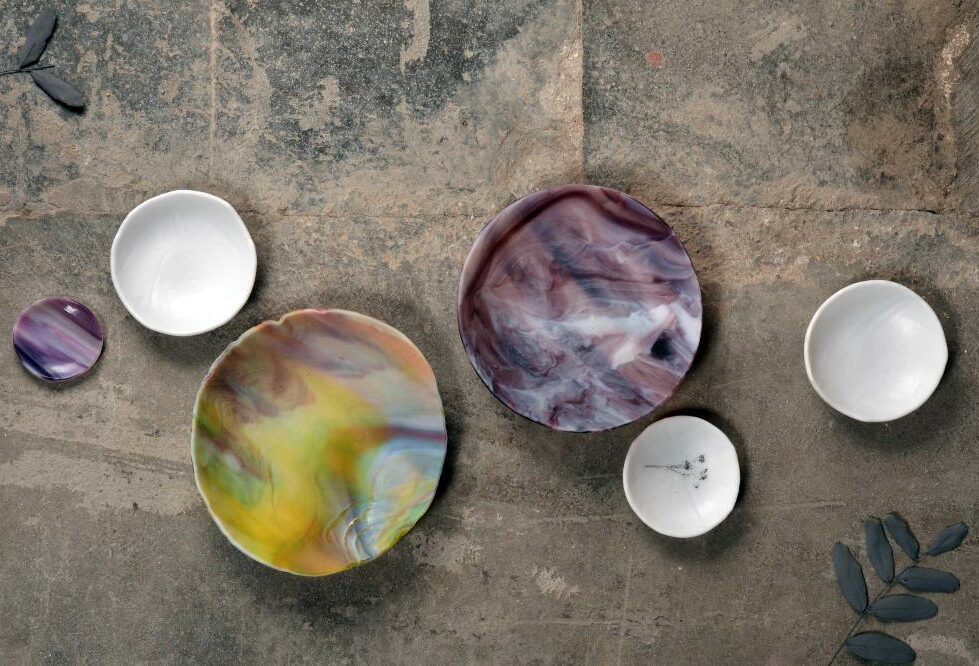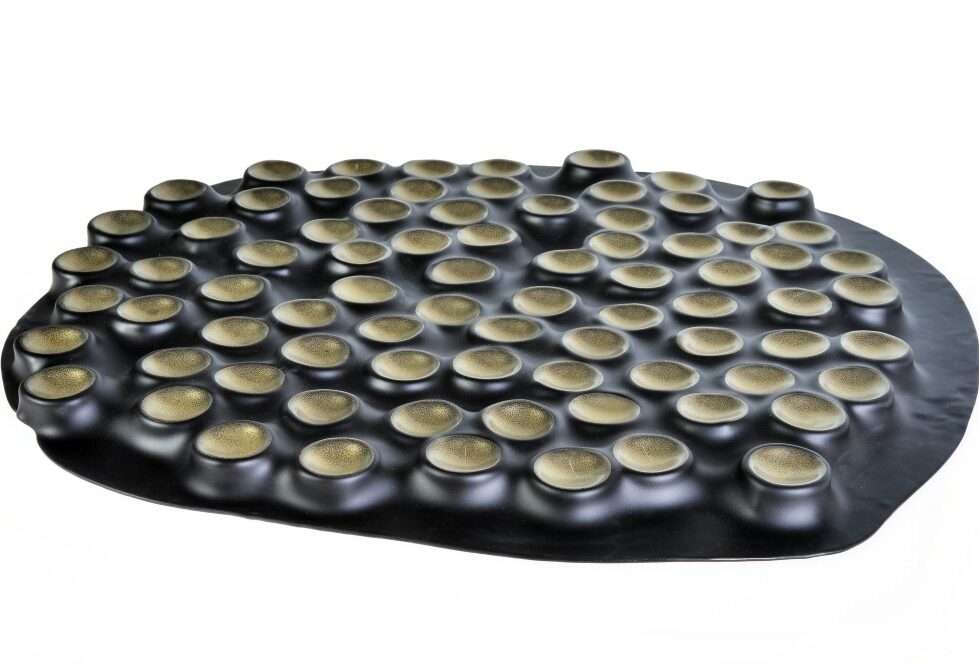 What is the process of working with the clients? What kind of instructions do you receive, and how much creative input?
There are two ways: clients who buy pieces from our catalogue and perhaps need to customize and change size or detail and clients who want to develop a model or a collection. In this second case, the work is much more complex. We start with a briefing that contains both technical and communicative aspects: The tableware also communicates the discourse, the intentions, and the philosophy of the chef and his house.
Of all the creations you have produced, which one was the most challenging?
Undoubtedly, all the work undertaken for the restaurant El Bulli. For many reasons, including the fact that we were learning about haute cuisine and what the tableware represents, and the enormous responsibility of working for the best restaurant in the world.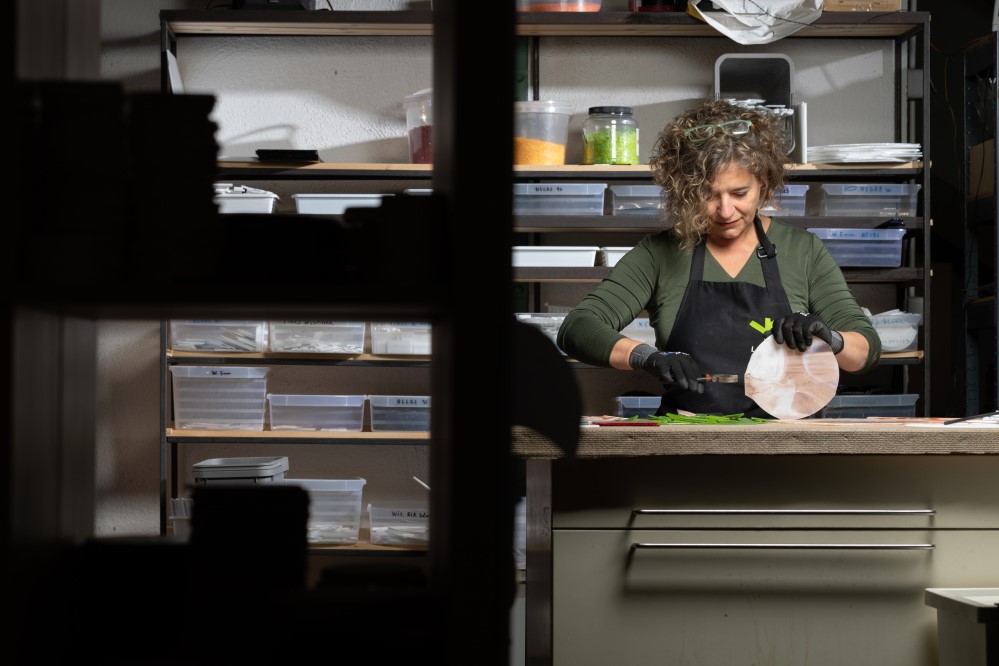 It is said that all children are loved equally, but there is always a favourite 🙂
We like all the pieces very much, some not so much, others more, although, as you say, it's challenging to have a clear preference. Some have important meanings for us. To choose one that was significant, it would be the series of water lilies. It was a breakthrough in our glass thermoforming technique, and this series won the Bullseye-emerge international award in the design category.
When you think of tableware, you automatically associate it with glass. What is your favourite material and why?
Tableware is associated with ceramics and specifically porcelain, which is a very hard ceramic and can be delicate and extraordinarily refined. We work with glass. Although glass is associated with transparency, we use opal glass that does not allow light to pass through. The pieces appear to be ceramic when they are not. Glass has many advantages and extraordinary working properties that are still being developed. We specialize in this material for this reason and for the creative possibilities it offers.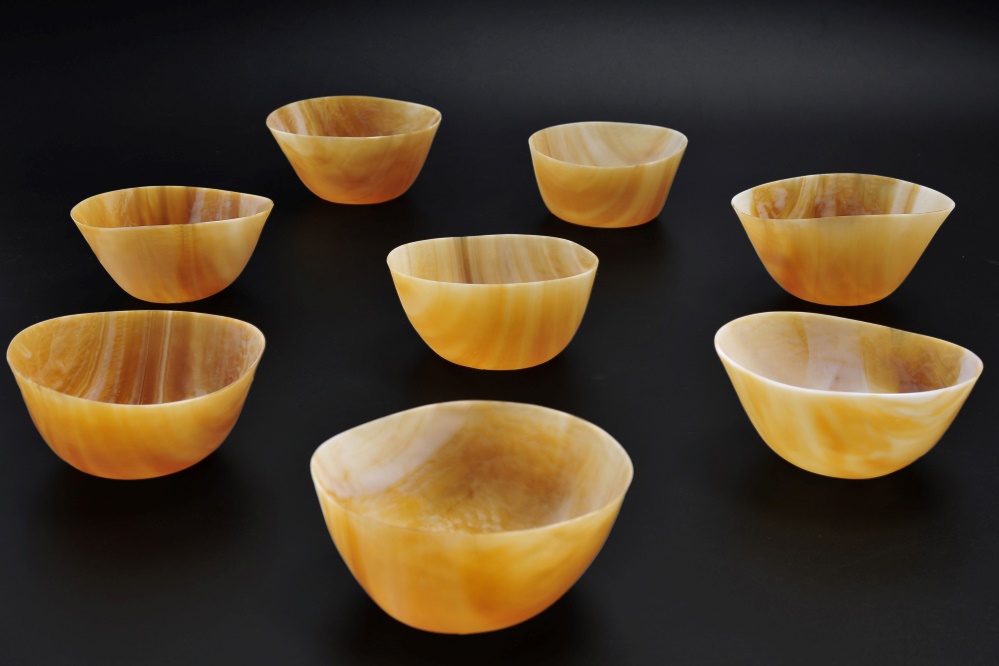 Tell us more about the production process: Is it all handmade? 
The whole process is handmade. The pieces are made one by one. We use machinery that is also used manually, such as a sander, a drill, or a painter's gun. Glass comes to us in many forms, in sheets, tubes, grain, and powder. We shape the other models and collections through different processes such as cutting, polishing, texturizing, thermoforming, satin finishing, etc.. Some pieces can go through the oven up to 7 times until we achieve the desired effect we are looking for.
How many pieces do you produce on average per year?
Now I've lost track. I reckon a few thousand pieces. There are 6 of us in the workshop and 4 in production.
Finally, we always ask our guests: what is your favourite city, and what are the five places you recommend to your best friend when they are in the city?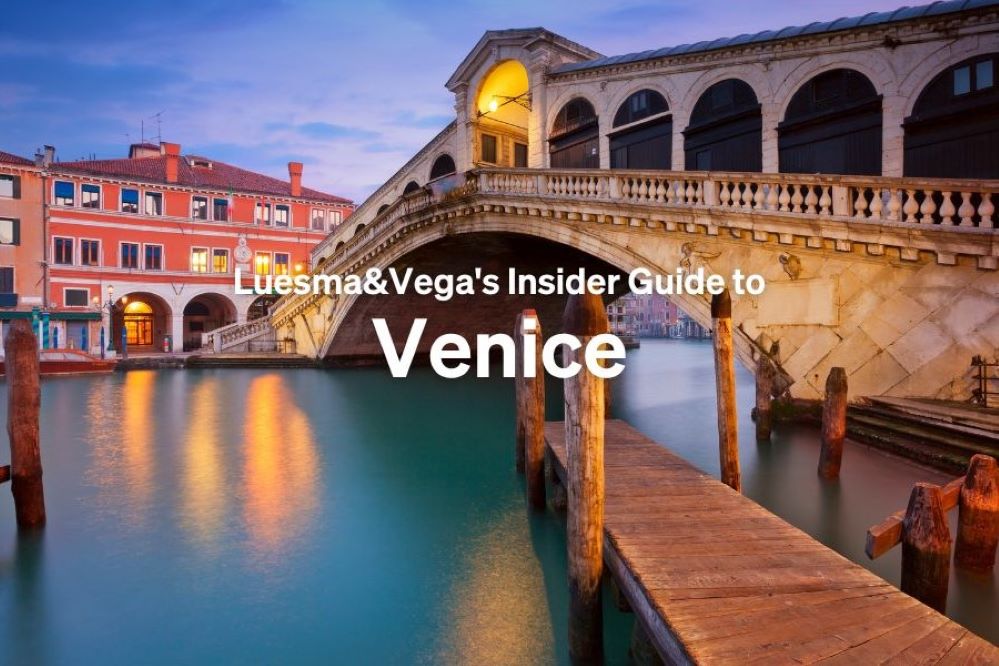 What a difficult question!!!
A unique and magical city is, of course, Venice.
Five places
A good walk in St. Mark's Square and its surroundings.
A must during the Venice Biennale, visiting all the pavilions and exhibitions.
A perfect experience is a visit to the HomoFaber exhibition of fine craftsmanship, which takes place on the island of San Giorgio Maggiore. Even if you're visiting outside the dates of the exhibition, the visit to the island is very stimulating, the Teatro Verde, the Basilica…
Visit the island of Murano and the glass workshops.
Stroll through one of the flea markets, such as the market of miracles.
Thank you very much. It was a pleasure!
Read more: