Hunting down the best gifts for women can be a risky business. Searching for the perfect bag for your sister, a unique jewellery gift for your girlfriend, or an absolute must-have present for your mother-in-law, navigating gift ideas for women can be fraught with difficulties.
Best gifts for women who have everything – That's why we have curated this ultimate list of best gifts for women, a list of gift ideas for her that is bound to make even the most stubborn of gift recipients beam with gratitude. 
WHAT ARE THE BEST GIFTS FOR WOMEN?
You shouldn't need a reason to spoil the lady in your life with a gift for her, but whether you are looking for the perfect birthday women's gift or simply a little "I'm thinking about you" present, this list has it all.
From jewellery gifts for women to gorgeous timepieces, from the best gifts for pampering to the latest trend sneakers. Take the hassle out of searching for great gifts for women and take a look at what our ultimate gift guide has to offer. 
We have women's gift ideas for women who love to travel in style, for a mother who adores her clutch handbags or for a wife who knows her Omega from her Glashütte Original and every gift for women in between. So, grab yourself a glass of something cool (did we mention we even have the best Champagne gifts, too?!), relax and browse our ultimate list of best gifts for women.
---
HANDBAG GIFTS FOR WOMEN
You can never have too many handbags, so check out the best handbag gifts for women here.
It is said that the best things come in small packages, and the Marni Trunk Shoulder Bag is no exception. Measuring just 10 cm in width by 6 cm in height, this petite handbag is the perfect accessory for those "popping out" moments. With a removable shoulder strap, this bag can be used as either a shoulder bag or a clutch. Versatility in miniature form!
Slouch designer handbags are a gigantic trend currently, so it's no surprise that the Loewe Flamenco Leather Clutch is so popular. Available in muted camel leather and lined in suede, this bag can be worn either tucked under your arm or with the addition of a shoulder strap. The iconic LOEWE symbol is embossed on the top corner of the bag, making it an understated, yet recognizable designer handbag.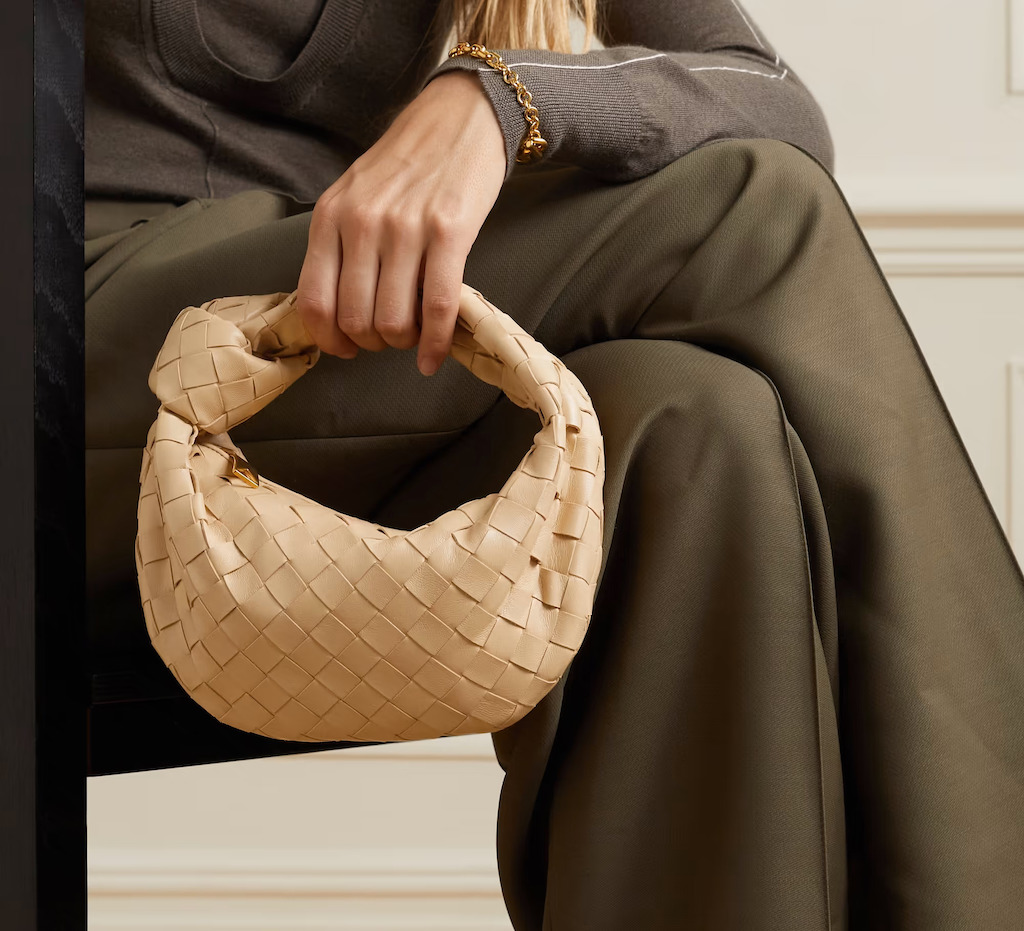 A clutch to suit all occasions, the Bottega Veneta Jodie Mini Knotted Clutch is a wonderfully designed piece of art. Combining the signature intrecciato weave, one of Bottega Veneta's most recognizable designs, combined with the knot element has created a stunning design piece. Available in 14 colours, you could have one for each outfit.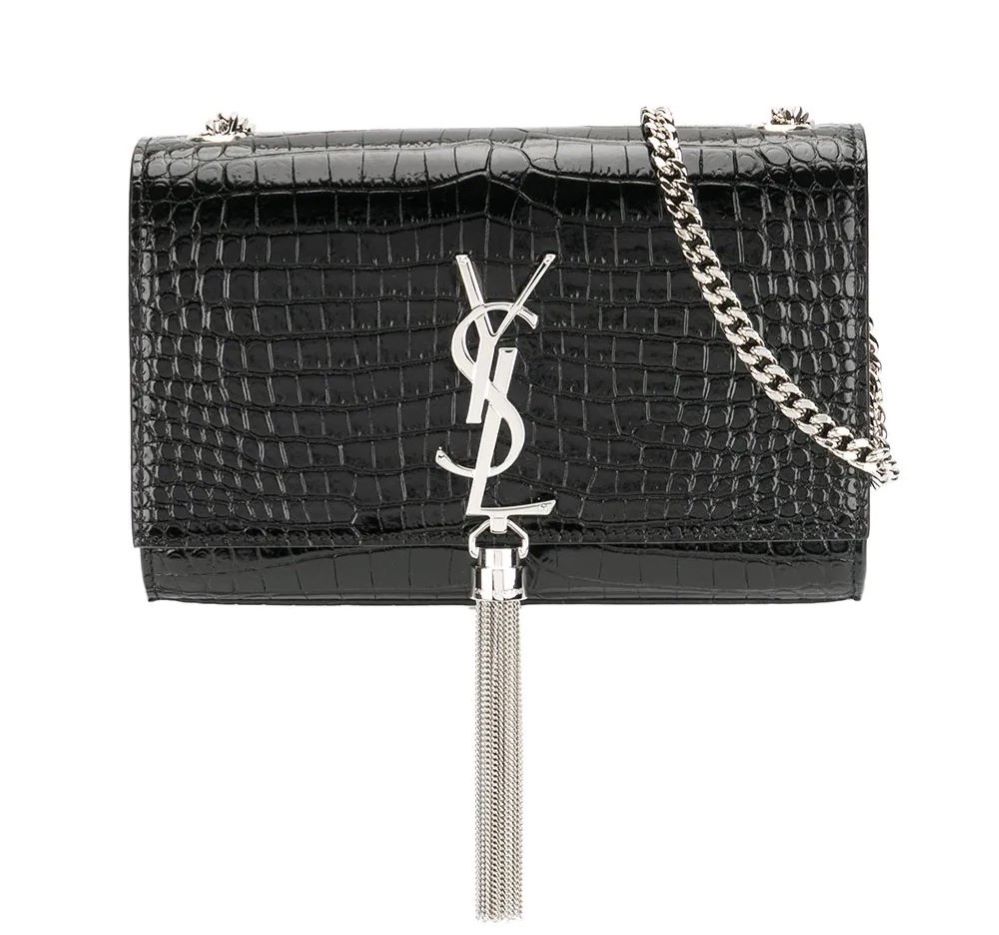 Nothing says designer handbags quite like the YSL emblem, and it will come as no surprise that YSL is still just as iconic today as it was in the 1960s. The Kate Tassel Croc Embossed Shoulder Bag features croc-embossed leather, the silver YSL emblem, the heritage YSL silver tassel and an optional chain, allowing you to choose between a shoulder bag and clutch.
GIFTS FOR WOMEN WHO TRAVEL A LOT IN STYLE
Who doesn't love to travel in style? Take a look at these stylish travel gifts.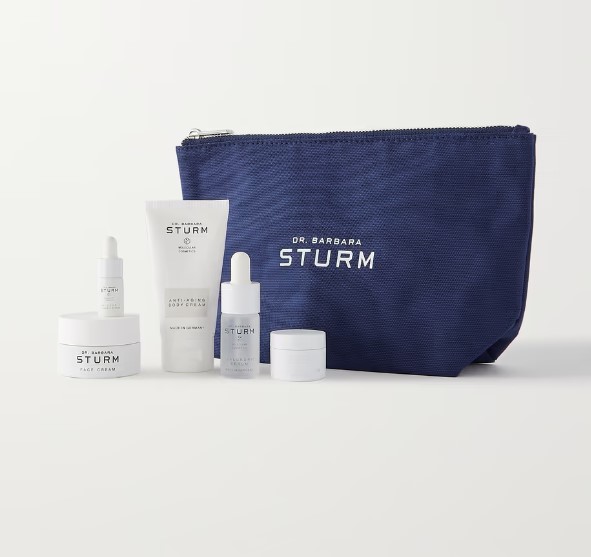 Dr. Barbara Sturm's coveted skincare has earned cult status thanks to her science-based approach. Made just for us, this 'Head To Toe Glow Kit' contains some of the brand's most sought-after products that will nourish your face and body for radiant-looking skin.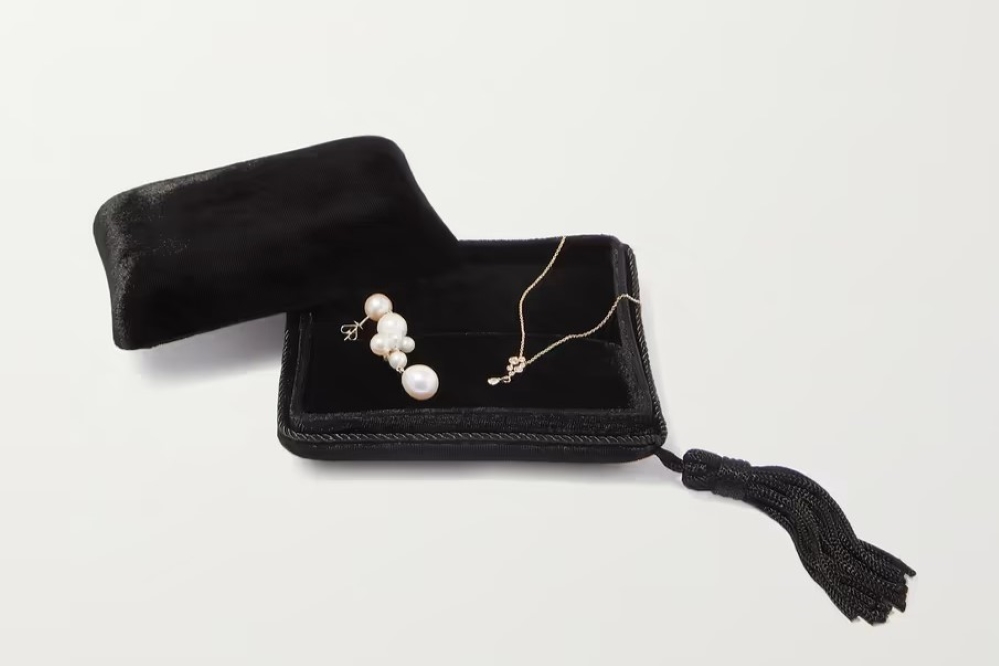 If you are travelling with jewellery, then keeping it safe and secure will be high on your agenda. The Sophie Bille Brahe Velvet Jewellery Box features a super soft velvet interior with contrasting satin lining. The interior pillow helps to secure any jewellery item to prevent scratches or tangles. It's a great way to keep your jewellery safe when travelling.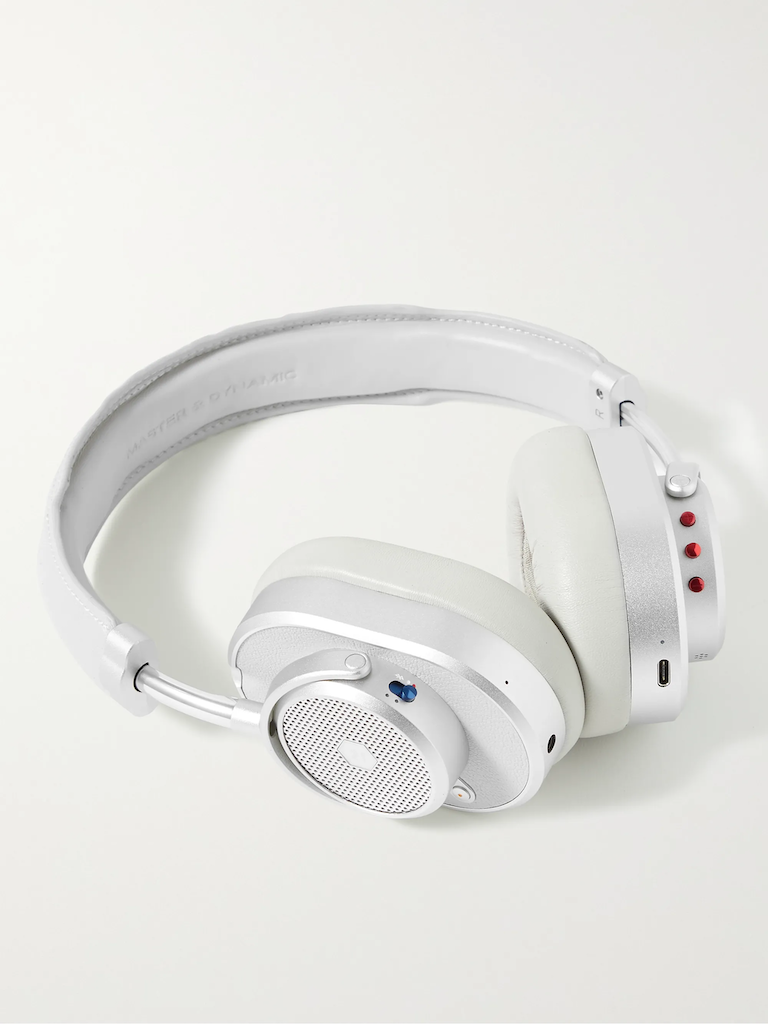 The Master & Dynamics MW65 Wireless Leather Over-Ear Headphones are one of the must-have travel accessories, not just because they look fantastic, but because they are perfectly designed with air travel in mind. Being ultra-lightweight and having leather cushioning on each ear, they are light enough to put in your hand luggage and comfortable enough to wear for the entire flight.
Better still, the battery lasts for 24 hours, so regardless of where you are travelling, these headphones will continue to entertain you the entire time.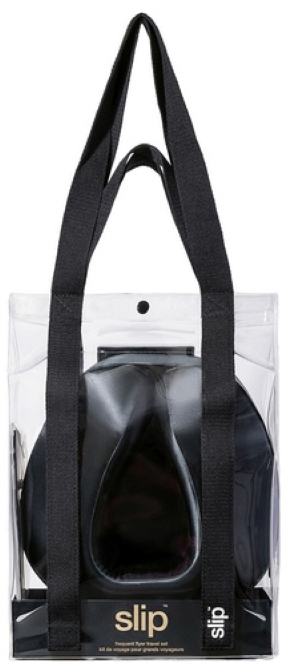 Made from the iconic slipsilk fabric, this neck pillow, sleep mask and eye mask combo will not only help lull you off to sleep but will leave no "visible traces" when you alight.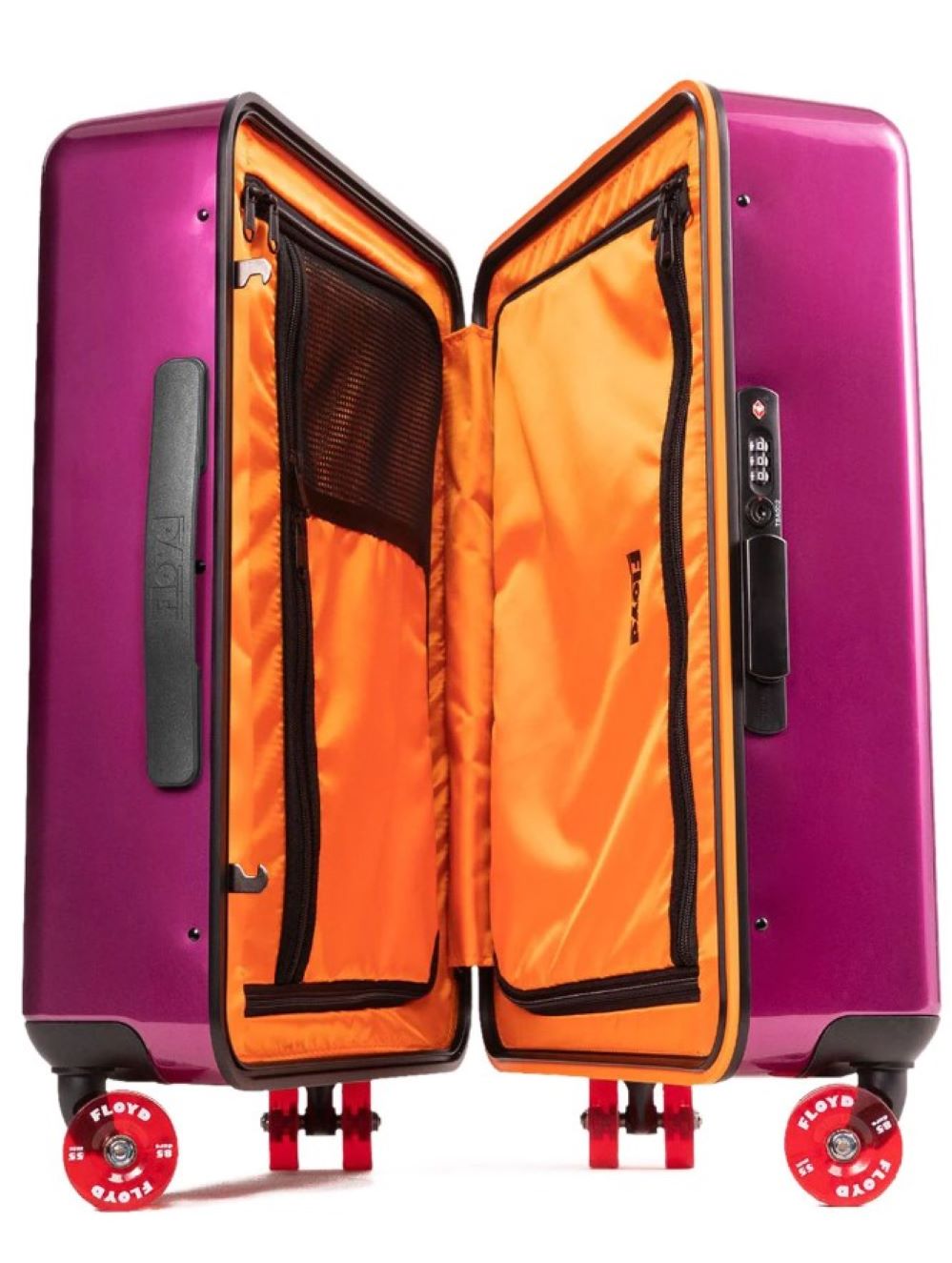 Like to be prepared when travelling? Then the Core travel case from Floyd is a great solution. Not only is this gorgeously colourful polycarbonate suitcase stylish, but it has an enormous capacity to fit in all of your optional outfits. Completing the look is a durable extendable aluminium handle and logo print on the front of the case. The Core Case is the ideal solution for those far-flung vacations.
LUXURY WATCHES GIFTS FOR HER
Time waits for no man, or woman! The best luxury gifts for the woman who has everything. Here is a list of the best jewellery and luxury watches for her.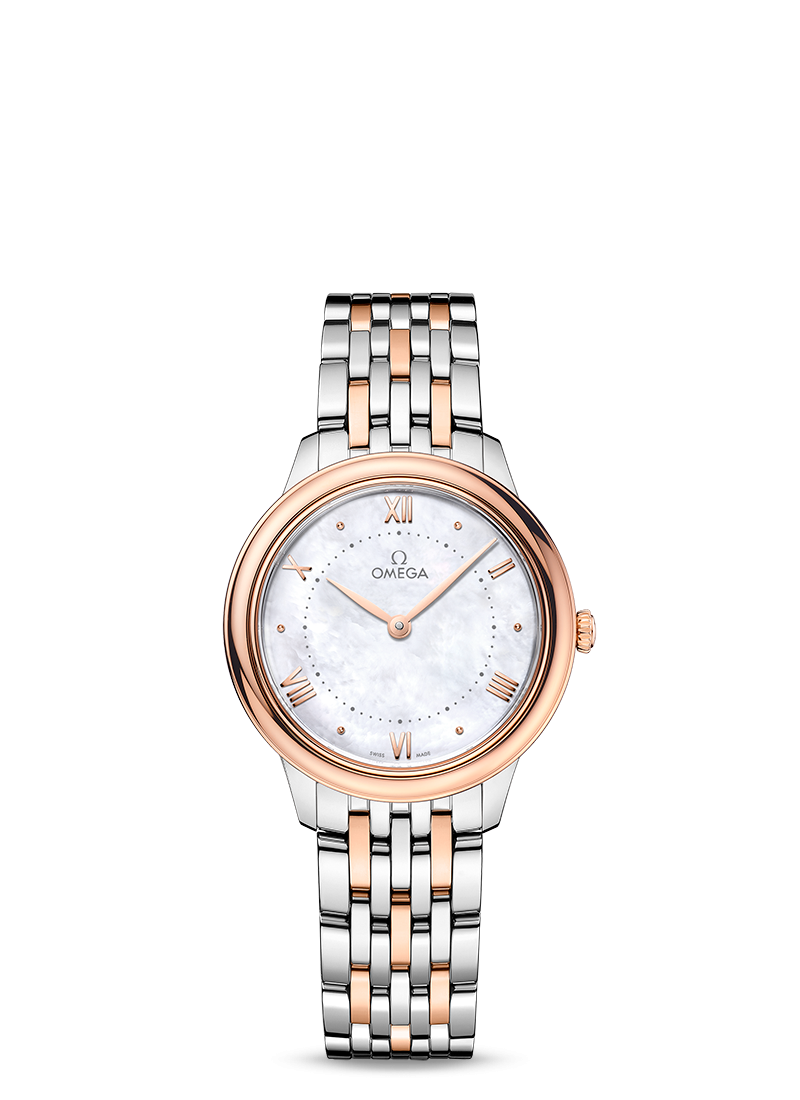 A timeless collection since 1994, the OMEGA De Ville Prestige is now in its third generation. Continuing to represent classical design and refined elegance, the timepieces offer a range of patterns, finishes, and colours to suit different lifestyles and personalities.
In this 30 mm stainless steel – 18K Sedna™ Gold model, the dial is crafted from white mother-of-pearl. The display is distinguished by PVD Sedna™ Gold coloured hands, as well as alternating Roman numerals and cabochon indexes.
The pure look of the timepiece is completed by a dotted minute track on the inner zone, and a full caseback embossed with a God Chronos medallion.
Further information and price details can be found here.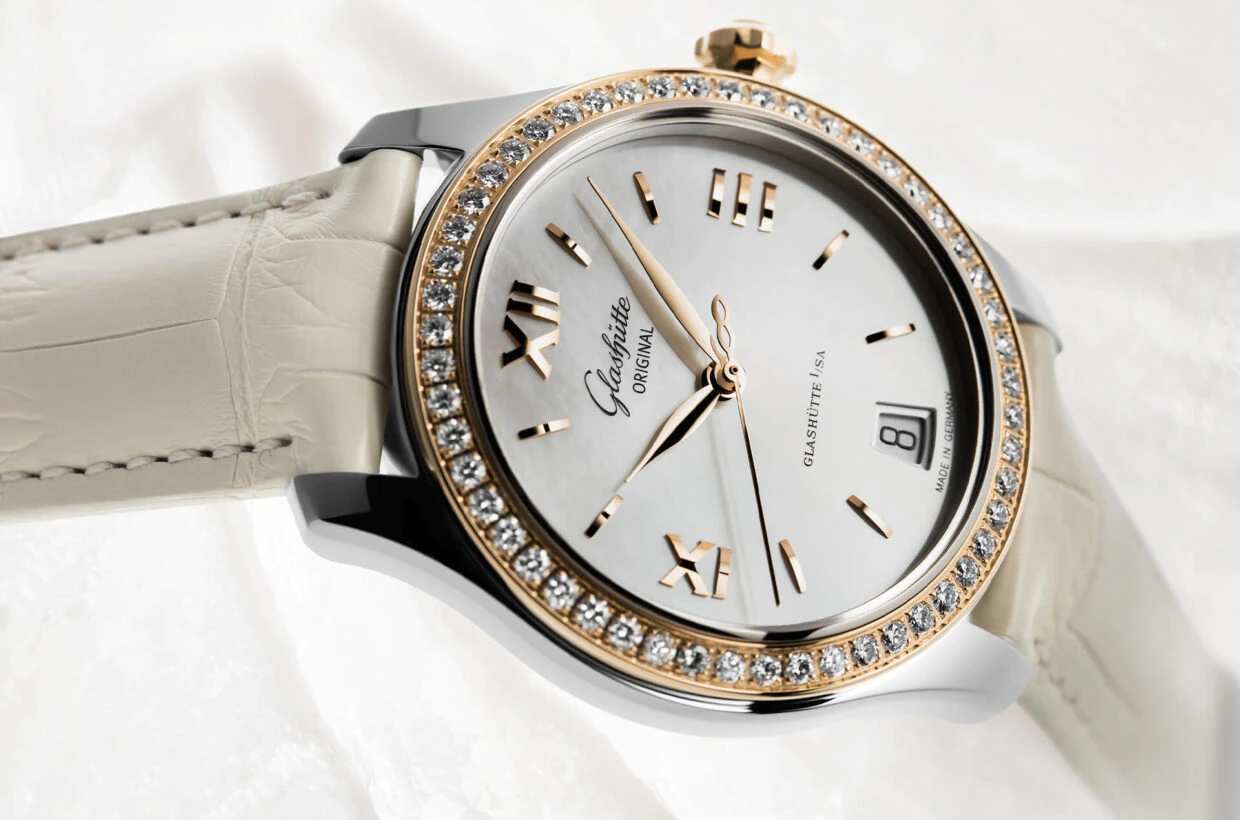 The Lady Serenade is a genuine masterpiece and rich in detail, It's calibre automatic movement 39-22, with functions of second stop date window hour and minute. Bicolor case, crown with brilliant-cut diamond, waterproof up to 5 bar. It's a glamorous dial with Mother-of-pearl silver, which matches perfectly with the Louisiana Alligator leather strap white/beige.
Further information and price details can be found here.
If you need inspiration for gifts for women, please have a look at our best jewelry and watches.
MOST PRACTICAL ACCESSORY GIFTS FOR WOMEN
Try a more practical approach to gift giving for the woman who has everything.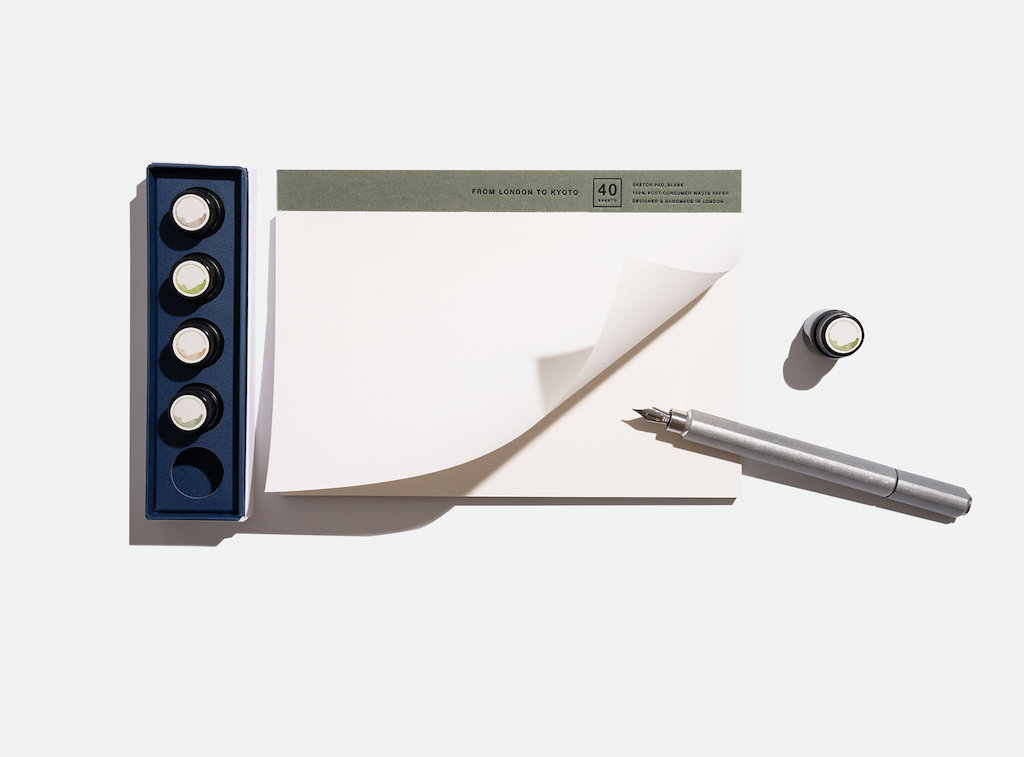 The British and Japanese cultures mingle beautifully in this charming set from the sustainable London-based stationery designers Before Breakfast, in collaboration with Kyoto's TAG Stationery.
Available in 'Green Tea' or 'Pink Chai', the colours of the inks are also inspired by Japanese and British teas, while the processes used to create them date back around 1000 years in Kyoto. Using soy-based ink and entirely recyclable products, Before Breakfast brings a modern update to traditional techniques.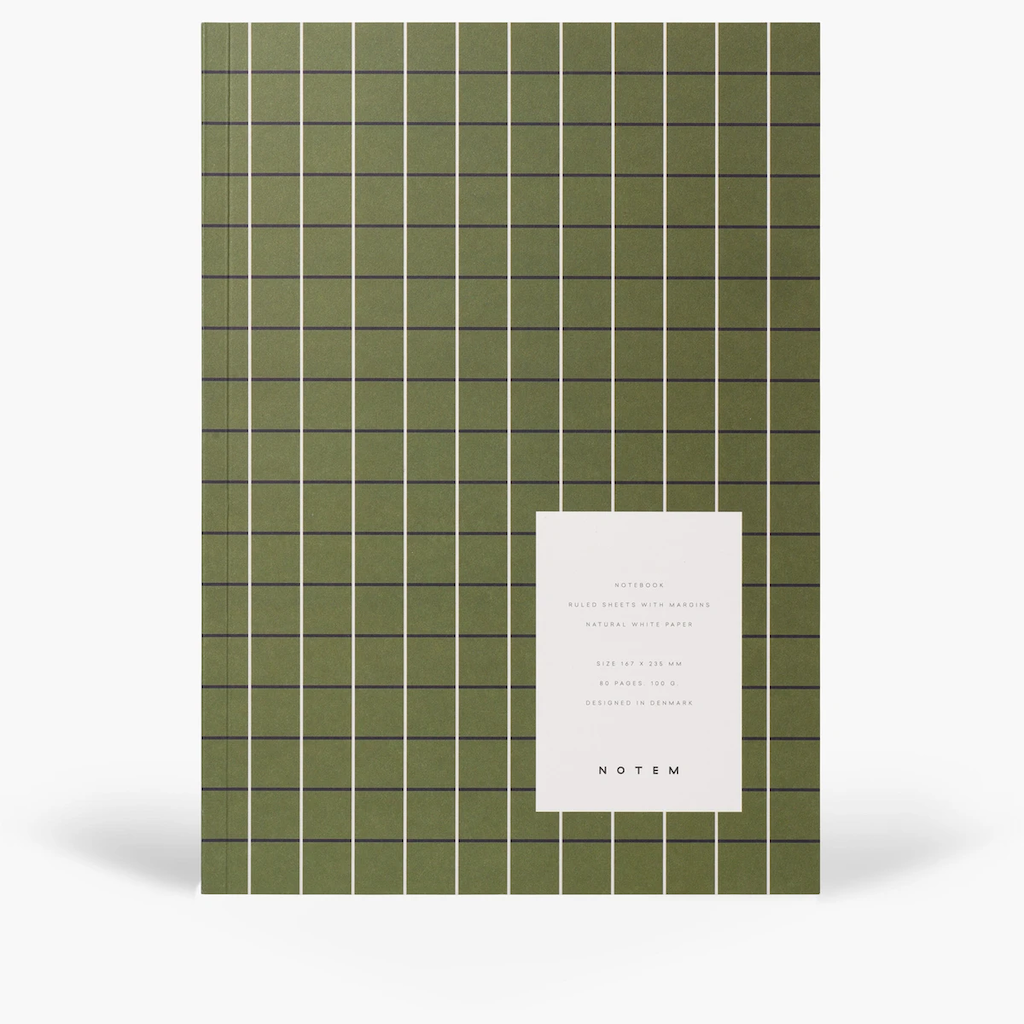 When it comes to a product meant to organise and simplify your life, the smooth and straightforward principles of Scandinavian design are certainly a perfect fit.
Based in Copenhagen, NOTEM applies these aesthetics with purpose: their notebooks and planners provide functional clarity in stylish packaging, ideal for those taking note of how they present themselves in professional settings. The Vita's polished grid atop a deep olive green, with its icy pink inner lining, makes this one our standout pick from the collection.
CLUTCH GIFTS FOR WOMEN
You can never have too many handbags, so check out the best clutch gifts for women here.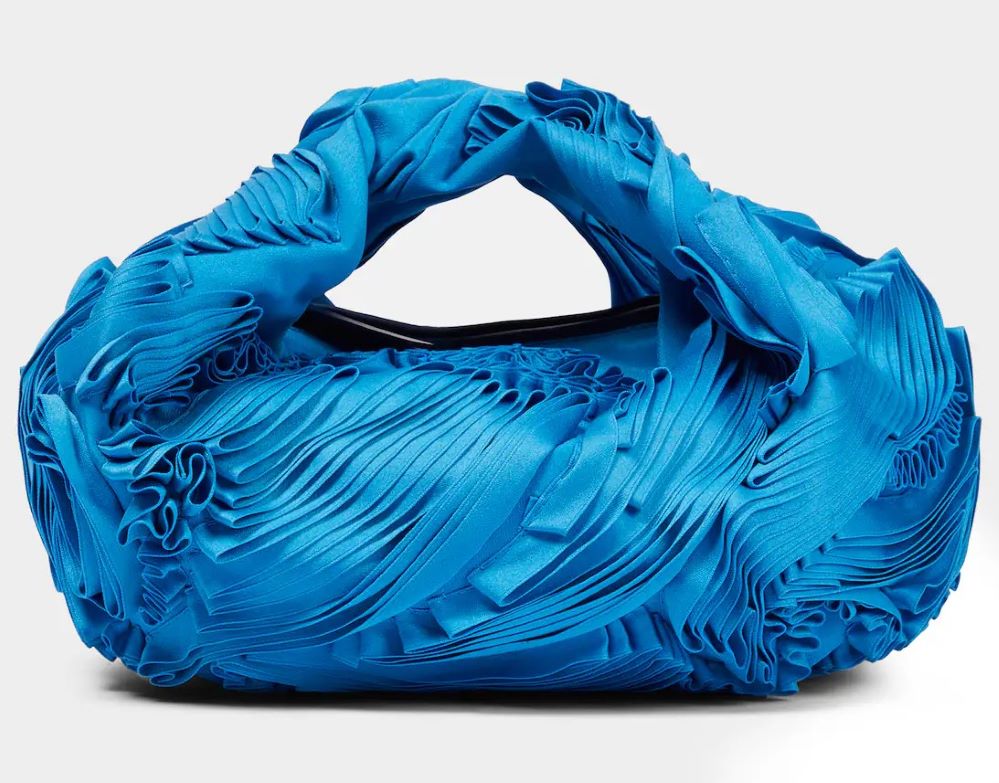 This tote bag from Dries Van Noten is trimmed with cow leather. The capacious design fastens with a secure silver-toned zipper closure.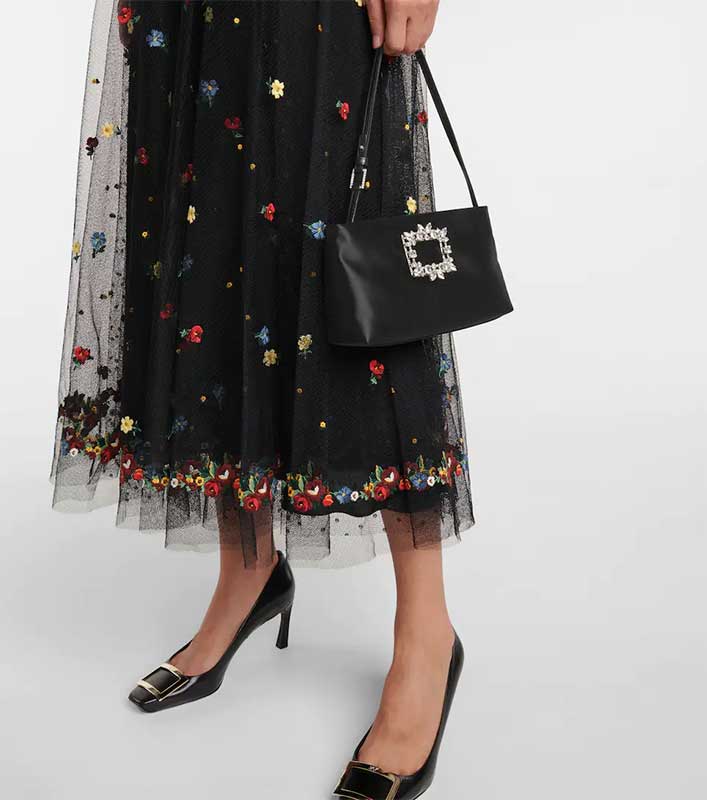 The Nightlily Mini is the perfect accessory for a formal outfit. With the opulent satin enhanced by a crystal clasp, this handbag will shine well into the night.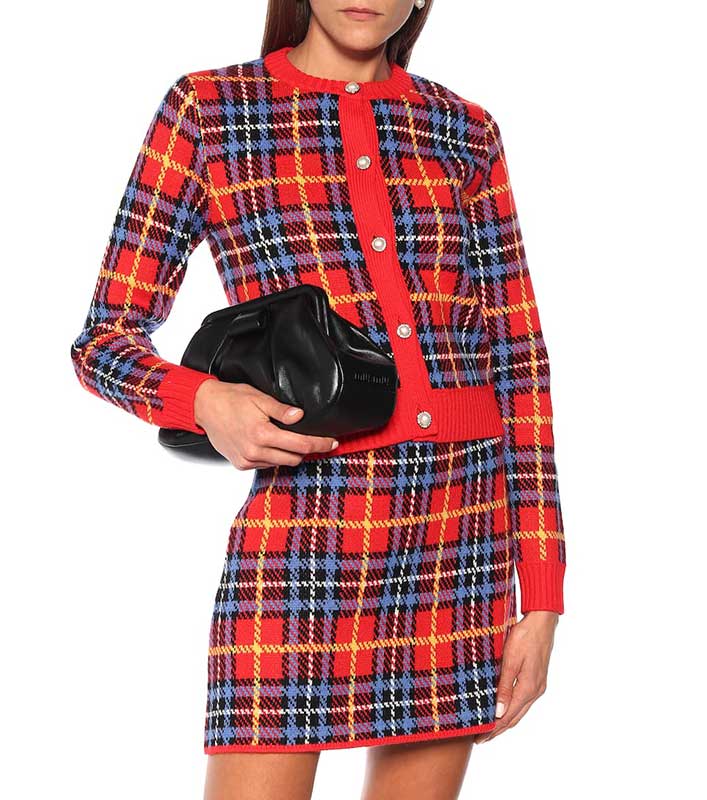 Superbly versatile and hugely popular, the Miu Miu clutch is an iconic statement piece that can transition from day to night.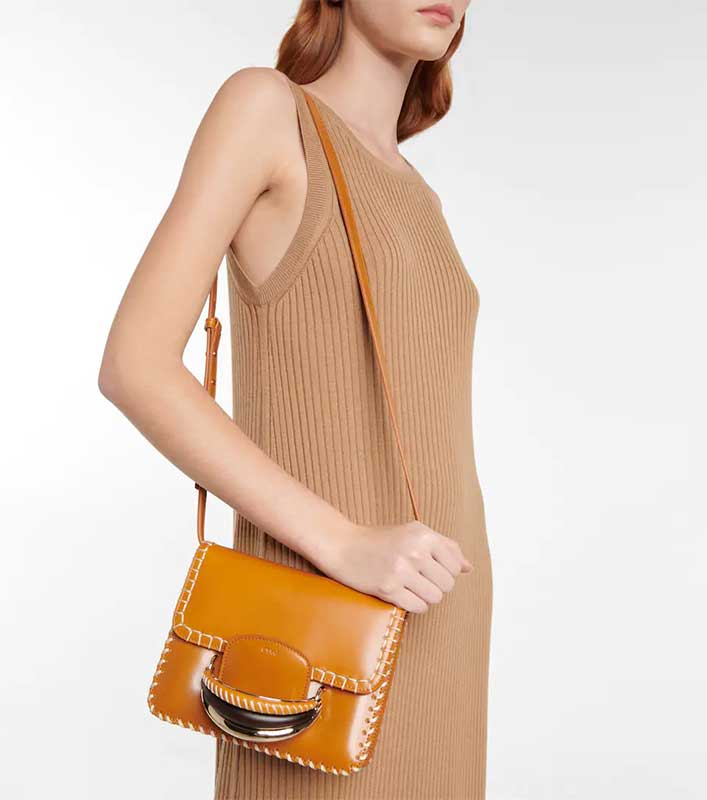 This versatile bag can be used as a shoulder bag or clutch. It has a statement chrome handle to accentuate the clutch element.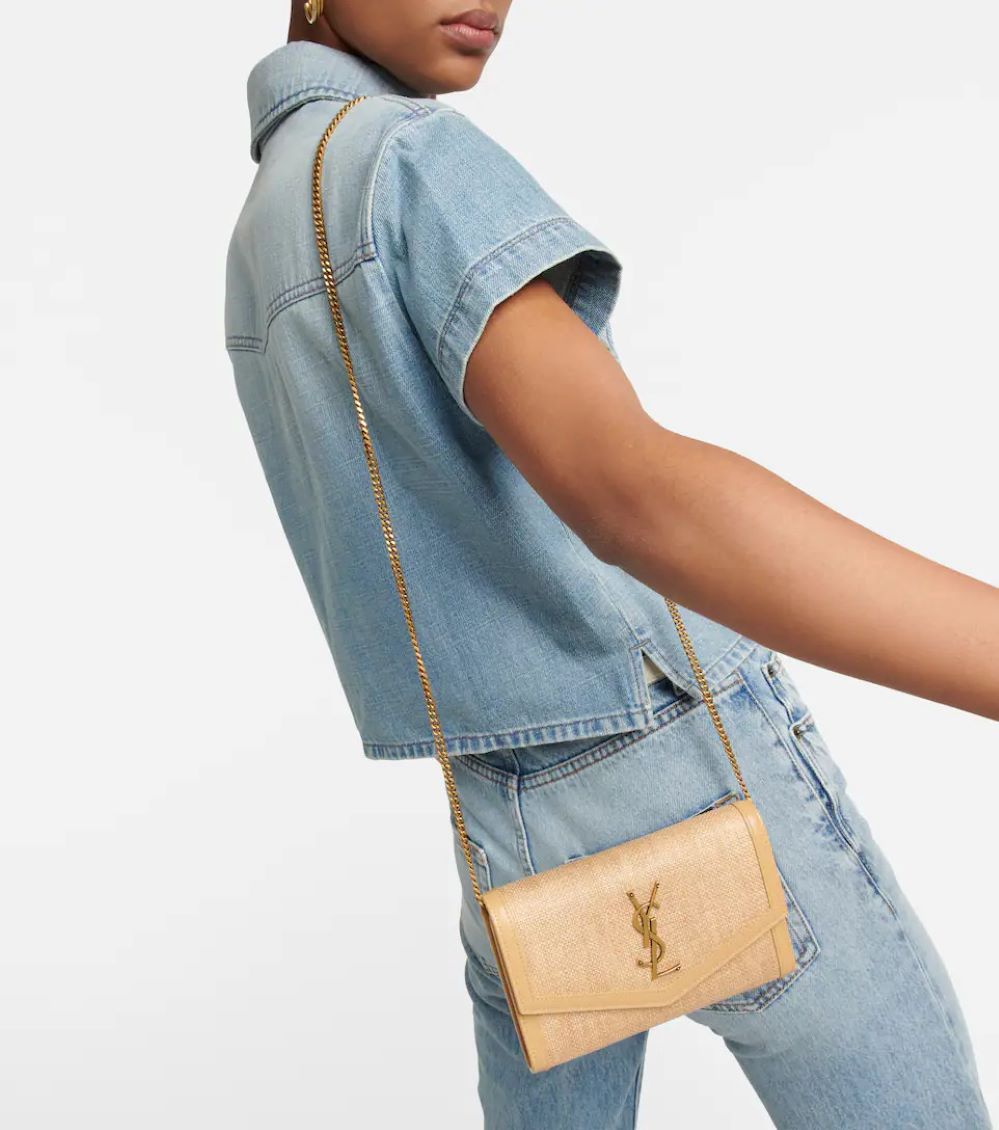 Saint Laurent's Uptown wallet on chain will lend a touch of Parisian glamour to your looks. It's woven from micro raffia to a timeless envelope silhouette and finished with a signature gold-tone YSL plaque.
GIFT FOR ATHLETIC WOMEN
If your partner or wife is a fitness fan, then look at these best gifts for athletic women.
Perhaps the most futuristic of our selection, the VAHA Fitness Mirror is a first: a near-life-size virtual trainer that incorporates artificial intelligence to improve your workout. Containing over 200 exercises — from HIIT to yoga which is created by high-end personal trainers like Natalie Ismail or Michael Byrne — the virtual trainer is transported into your workout space via the mirror like a hologram and gives immediate feedback and encouragement on your movements as you work out in front of it.
However, if you prefer a personal connection, VAHA has you covered with their option of booking live 1-hour personal classes with coaches to train 1-on-1. Naturally, you can also integrate your apps and services — from YouTube to Spotify — to supplement your workout or use the VAHA itself for different purposes. The future is here, everyone – and it's looking right back at you.
Shop now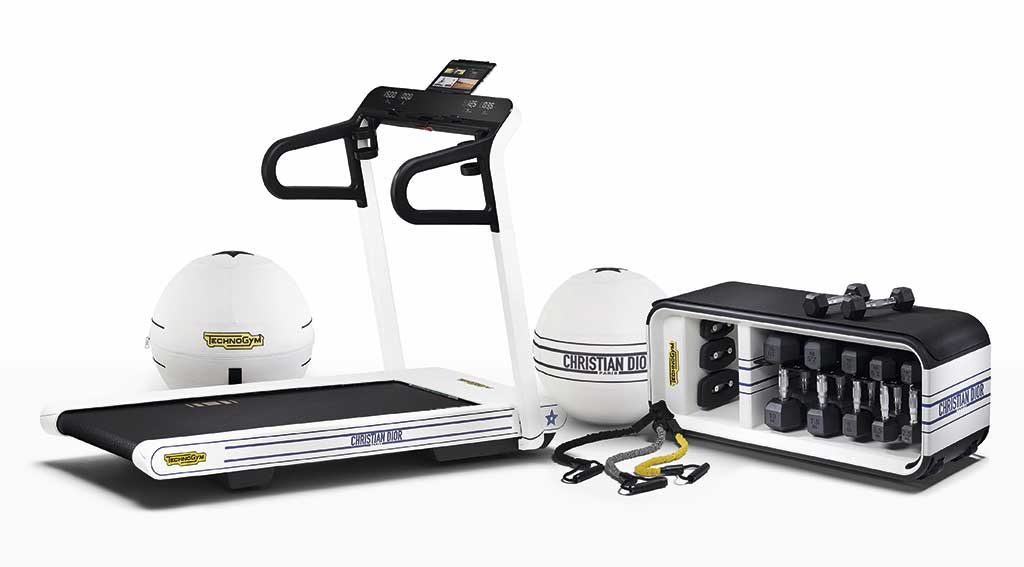 TechnoGym is a match made in wellness heaven. A flawless combination of Dior's elegance and TechnoGym's innovation, the collection of fitness products offers a stylish and compact solution for your luxury home gym.
The exclusive range was designed to inspire a happier, healthier life that promotes physical fitness and wellness. With the equipment's sleek, monochromatic designs and signature Dior accents, a healthy lifestyle has never looked so irresistible, as you could observe in this article header video.
Featuring three unique fitness products, the collaboration provides you with a multitude of exercise options that can be performed from the comfort of your own high-end home gym. Each piece of equipment can be linked to TechnoGym's convenient workout app, which boasts an expansive personal trainer-approved workout library, via smartphone or tablet.
• Fitness and fashion enthusiasts can upgrade their luxury home gym with the stylish yet quiet TechnoGym MyRun connected treadmill. Embellished with an elegant Christian Dior logo and thin horizontal stripes, the treadmill also comes with an allotted slot for tablets.
• The cutting-edge multifunctional TechnoGym Bench allows users to perform over 200 exercises with its clever built-in storage system for dumbbells, resistance bands, and knuckles.
• Last, but certainly not least, the TechnoGym ball is simultaneously a piece of exercise equipment and a wellness tool. Designed to keep users moving at any time of the day, the ball can be used during workouts or as a chic alternative to an office chair. It comes with an exercise program that enhances flexibility, balance, and muscle tone.
Both Luxury Fitness Brands are committed to creating high-quality Luxury Home Gym Equipment that is designed with an extraordinary level of attention to detail. That's why the equipment is exclusively produced in Italy at the TechnoGym Village.
This limited-edition collection is only available at Dior Vibe pop stores in select cities across Asia, Europe, and the US, but we're hoping its success may lead to a more permanent range and a placement in your luxury home gym.
Technogym Instagram
Dior Instagram
The French may have made cycling into a sport, but the Italians made the sport beautiful. At least that's a view held by those who know their Tour from their Giro. So it's not surprising to see an Italian company doing exactly that when it comes to indoor cycling.
Ciclotte's Bike Teckell (in fact, Ciclotte's entire product range) may be the most beautiful set of indoor cycling machines ever made. So, how could we not include it in our best luxury home gym equipment selection?
Inspired by the Ciclò Monocycle held in the Italian Design Museum in Milan, their signature design features a large core circle for the body and twin carbon handlebar pins. The Teckell, however, takes it further, using a transparent strengthened crystal for the body.
Their transmission incorporates magnetism for more faithful reproduction of the road racing feel, while a dedicated app provides speed and distance info, and allows for full integration with your phone and tablet.
CHAMPAGNE GIFT FOR WOMEN
Pour a glass and sample the wonders of these Champagne gifts.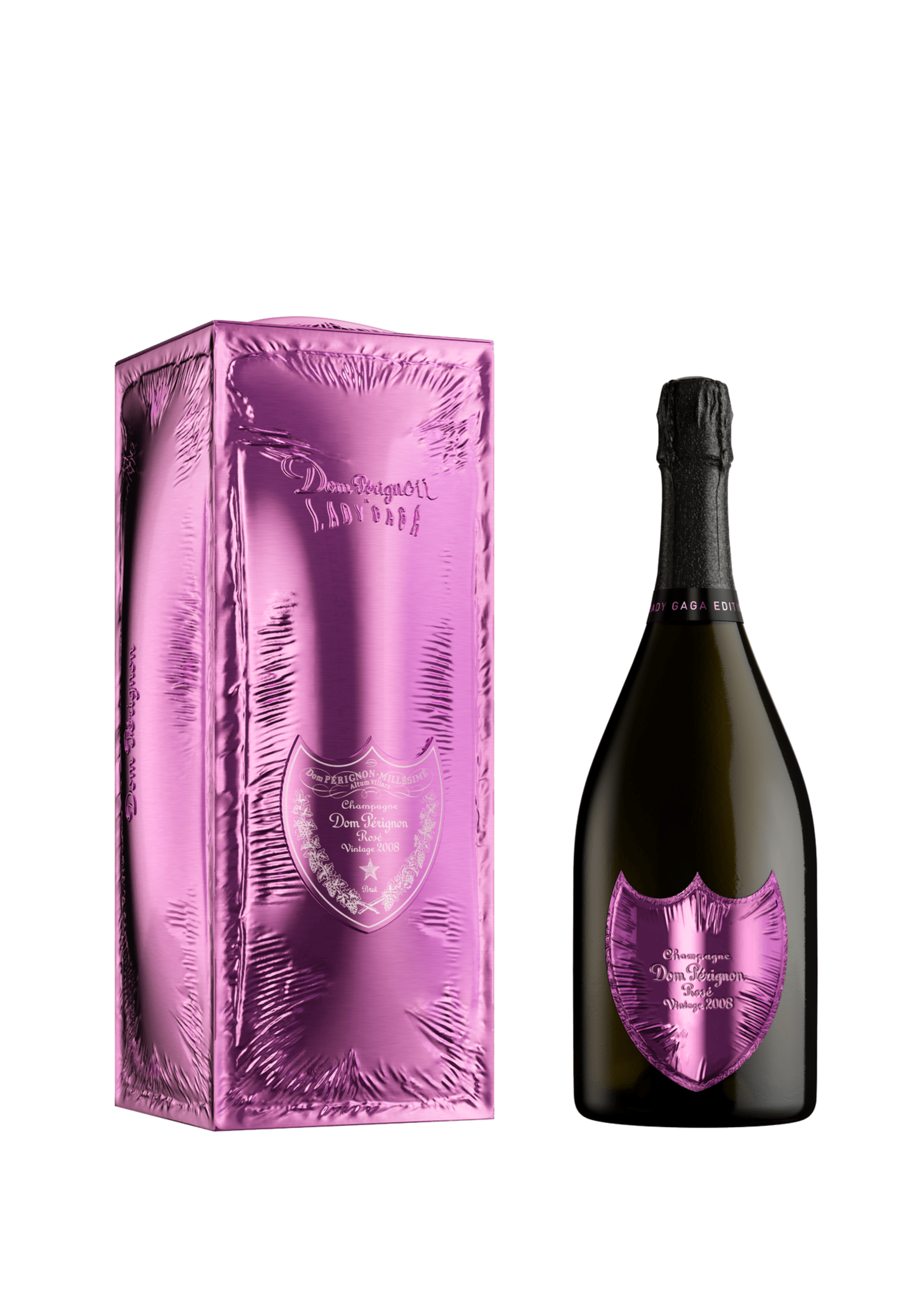 The collaboration between Dom Pérignon and Lady Gaga is a true union of creative entities. They combine their shared ambition to find harmony in today's modern world, highlighting its polarities and dualities. Whilst Dom Pérignon is synonymous with dark elegance and a classic design; Lady Gaga brings an injection of "off-the-wall" creativity in the styling of these limited edition collaboration bottles.
Continuing the partnership between Dom Pérignon and Lady Gaga, come to the Limited Edition releases of 2022. The Rose Vintage 2008 is the latest creation in the collaboration, complementing the already flourishing partnership between the Champagne House and the Artist.
The new Dom Pérignon and Lady Gaga limited edition are available now at a price of €358 (RRP) from selected retailers and online at Clos 19.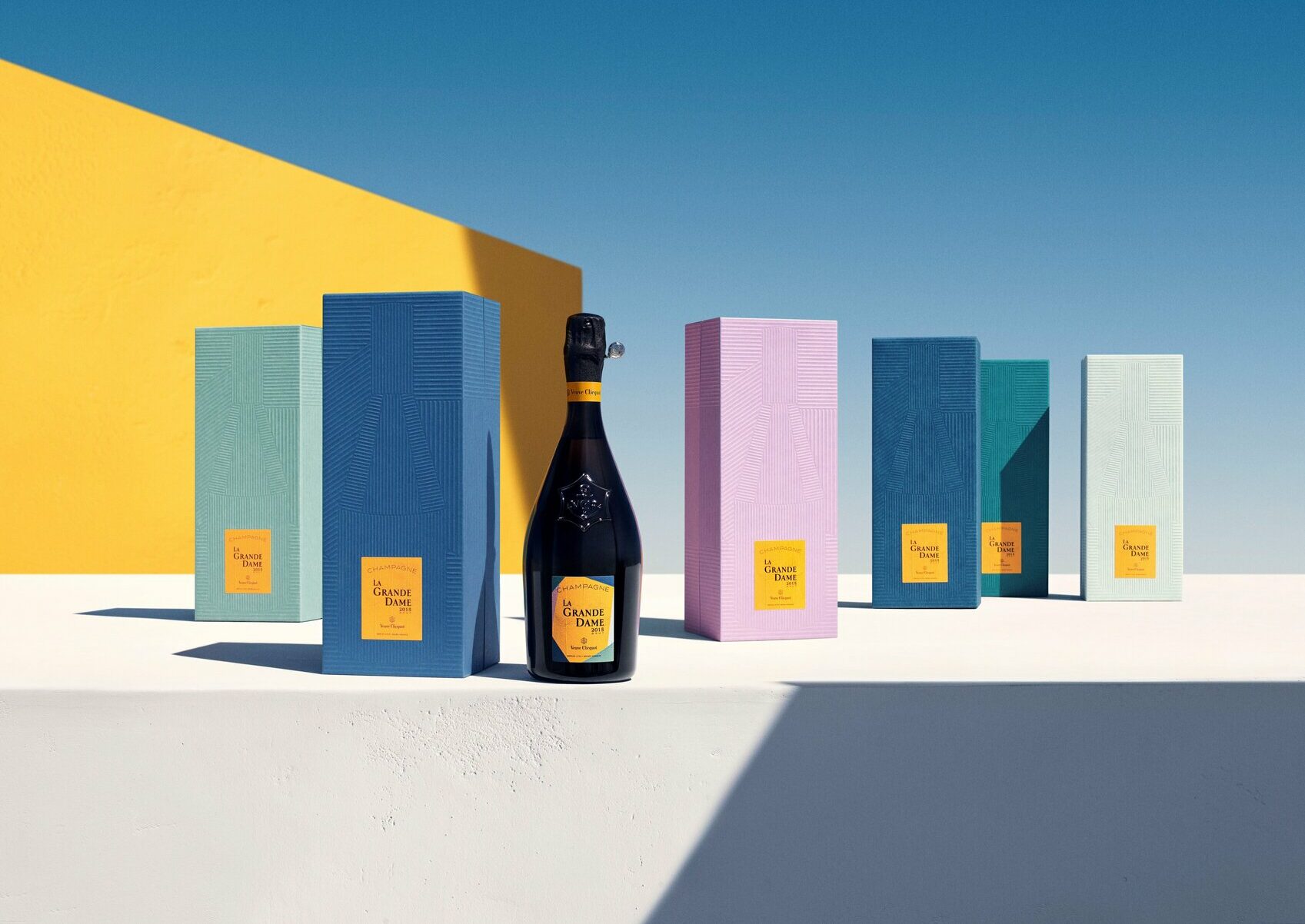 La Grande Dame 2015, true to its heritage, maintains the precision and elegance of a great vintage. Madame Clicquot's fondness for Pinot Noir is reflected in the blend, with Pinot Noir constituting over 90% of the cuvée. The grape's versatility is demonstrated in its terroir-specific expressions and its complexity.
This year, for the 2015 vintage, Veuve Clicquot has chosen to work with the Italian designer Paola Paronetto. Known for her mastery of colour, Paronetto has designed a limited edition of six gift boxes for Maison Veuve Clicquot in hues from her personal palette of over 86 shades.
"We're delighted to continue the story of La Grande Dame, our exceptional wine, which embodies the House's excellence as well as our love of Pinot Noir. For this new vintage, we are honoured to collaborate with the Italian artist Paola Paronetto. Her work once again instils a profound message of optimism," shared Jean-Marc Gallot, President and CEO of Veuve Clicquot.
In addition to the gift boxes, Paronetto has created a limited sculptural work titled "Giganti", composed of three coloured sculptures in the form of standing bottles. They symbolize the interplay of nature and materials in a tangible, poetic form. The silhouettes of the Giganti bottles, despite their seeming fragility, echo the precision and verticality of La Grande Dame cuvées, much like the careful balance maintained in winemaking.
SELF-CARE GIFT FOR WOMEN
Treat her to a bit of pampering with these self-care gifts for women.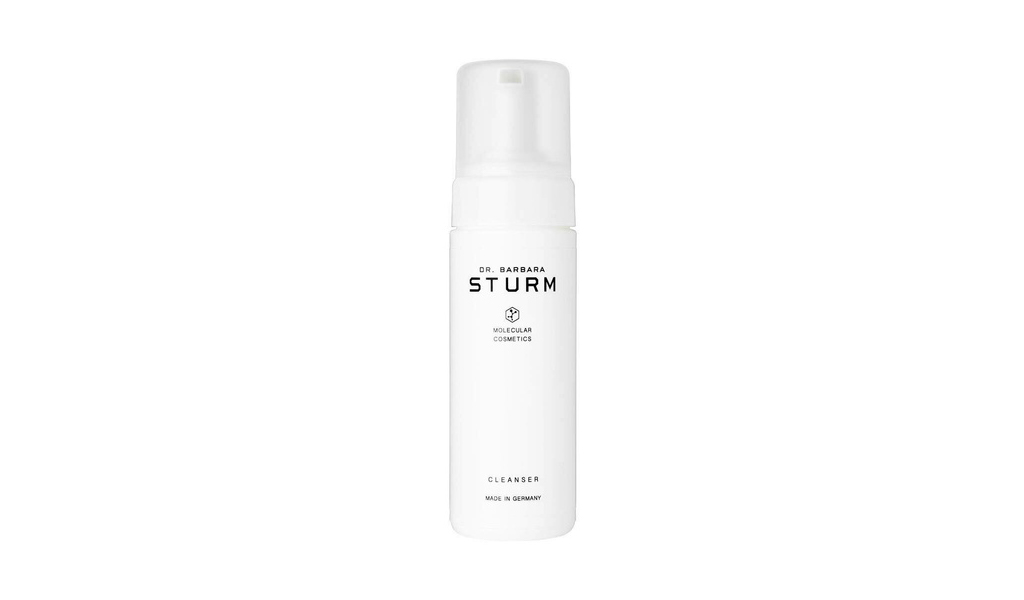 A flawless merger of science and nature is characteristic of Dr. Barbara Sturm products. This airy and soothing formula will provide precisely the deep clean you need without depriving your skin of its natural moisture. Equipped with natural ingredients of aloe vera and panthenol, your skin will have never been softer.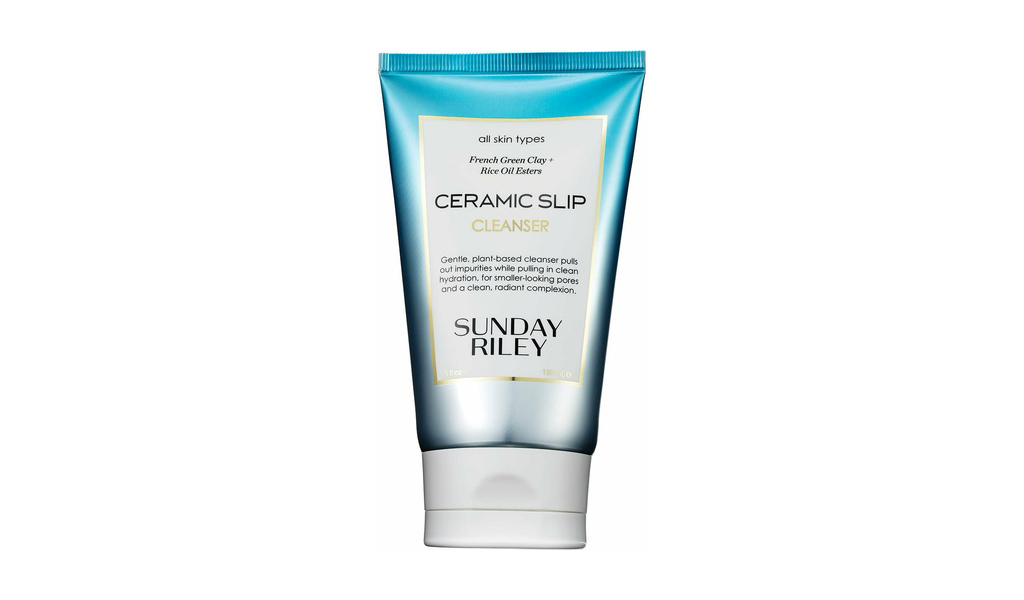 Add it to your routine, and gift it to a friend – the extremely gentle solution of Sunday Riley's cult classic is intended for all skin types. The foolproof option boasts a blend of four plant-based cleansers, including rejuvenating French green clay and rice oil, for a healthy and brightened complexion.
Those after cutting-edge skincare innovation need to look no further than Professor Augustinus Bader. A biomedical scientist, doctor, and expert in stem cell biology and regenerative medicine, Bader's cleanser is a regenerative fusion of amino acids and vitamins that will leave your skin glowingly refreshed. Watch as the balm melts hypnotizingly on your skin, first into milk, then into an oil.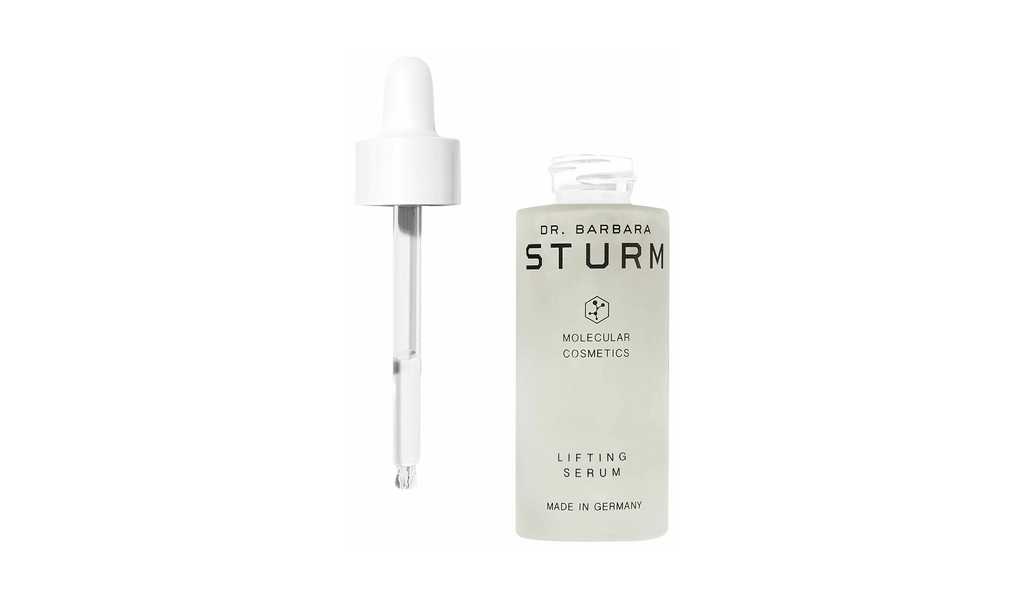 To combat signs of ageing, this blend of Hyaluronic Acid and Purslane, high in Omega-3 fatty acids, is a winning combination, stimulating your skin's elasticity while preventative properties support the long-term overall health of your skin.

The Lemon Toner from beauty and wellness expert Irene Forte is a remineralizing solution that helps brighten, hydrate and purify your skin. Combining rose water, witch hazel and the all-important saccharide isomerate, the Lemon Toner brightens hydrates and purifies your skin and is suitable for even the most sensitive of skin types.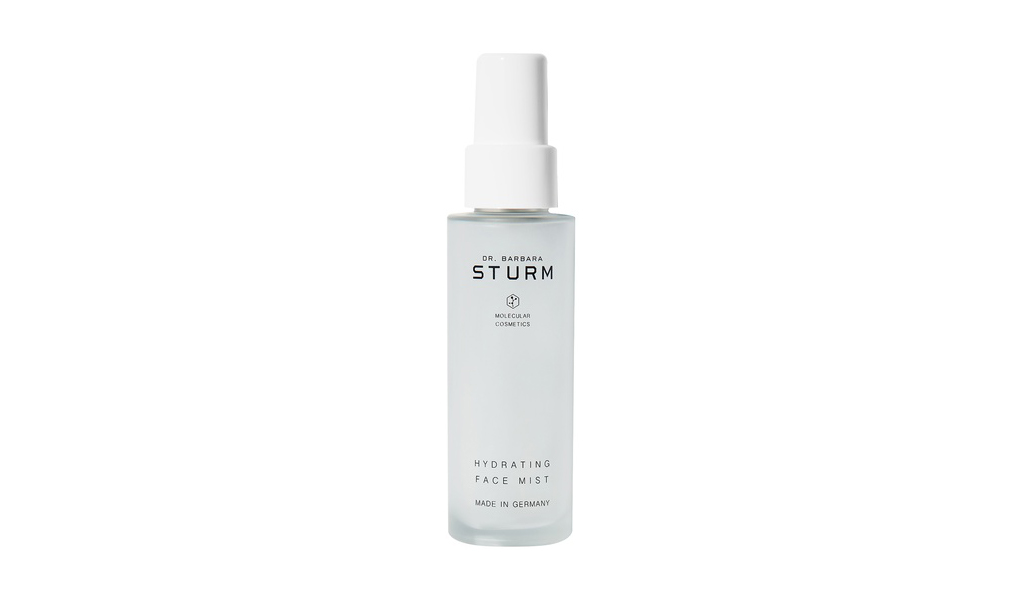 More sensitive skin will benefit from this invigorating formula, combining the potently hydrating benefits of Hyaluronic Acid with a calming blend of antioxidants and detox extracts. Perfect for an on-the-go splash of rejuvenation at any time, a quick makeup refreshment, or a substitute for your toner in your morning and evening routine, this multifaceted face mist seems to do it all.

The Grown Alchemist Hydra-Repair Day Cream will leave your skin visibly hydrated. Using products such as rosehip seed oil and camellia oil, the combination of these ingredients to create a hyper-hydrating cream really is alchemy!
Check out our beauty products for perfect skin: Our 7-step Skin Routine for Women.
SPA GIFT FOR HER
If the woman in your life has a high-paced lifestyle and is constantly on the go, why not treat her to a break from her daily hustle and bustle? A European spa break might be just what she needs. We have compared some of the top wellness hotels in Switzerland, wellness hotels in Spain and spa breaks in Italy, so you can be sure to choose the spa gift that's right for her.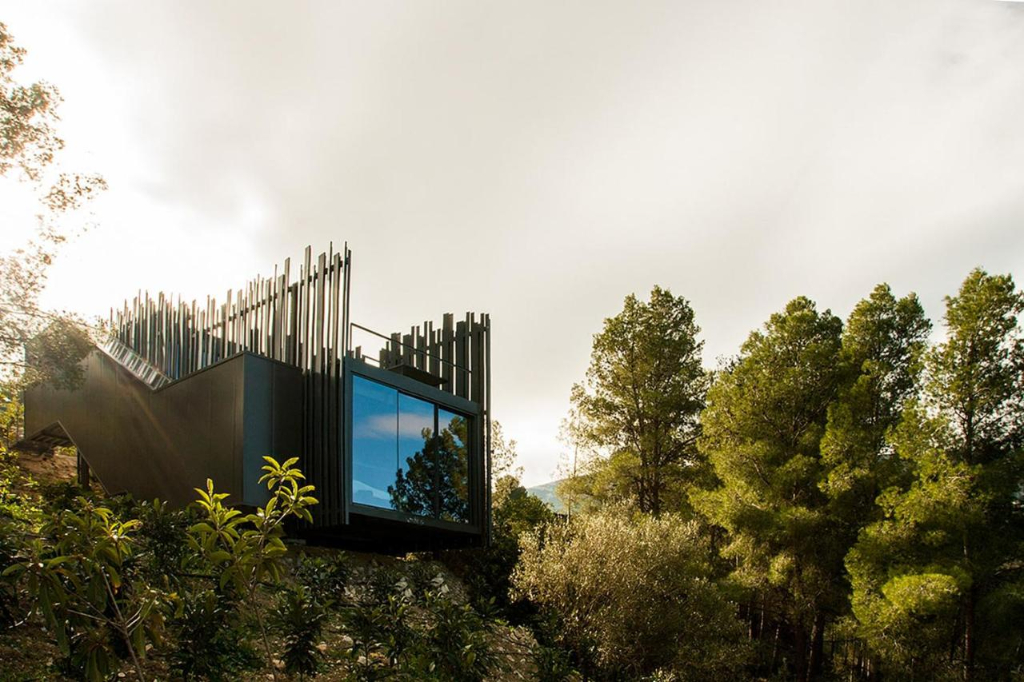 "We just needed a break away from the kids, so this hotel seemed like a great fit."
The VIVOOD Landscape Hotel is an adult-only hotel which allows for a more modern, sophisticated approach to the design. Set high up in the trees, overlooking Lake Guadelest, the hotel boasts an infinity pool, private terraces for each room and even a hot tub just for you.
The restaurant overlooks the beautiful mountain landscape, so after a day of working up an appetite, you can enjoy your meal while taking in the view.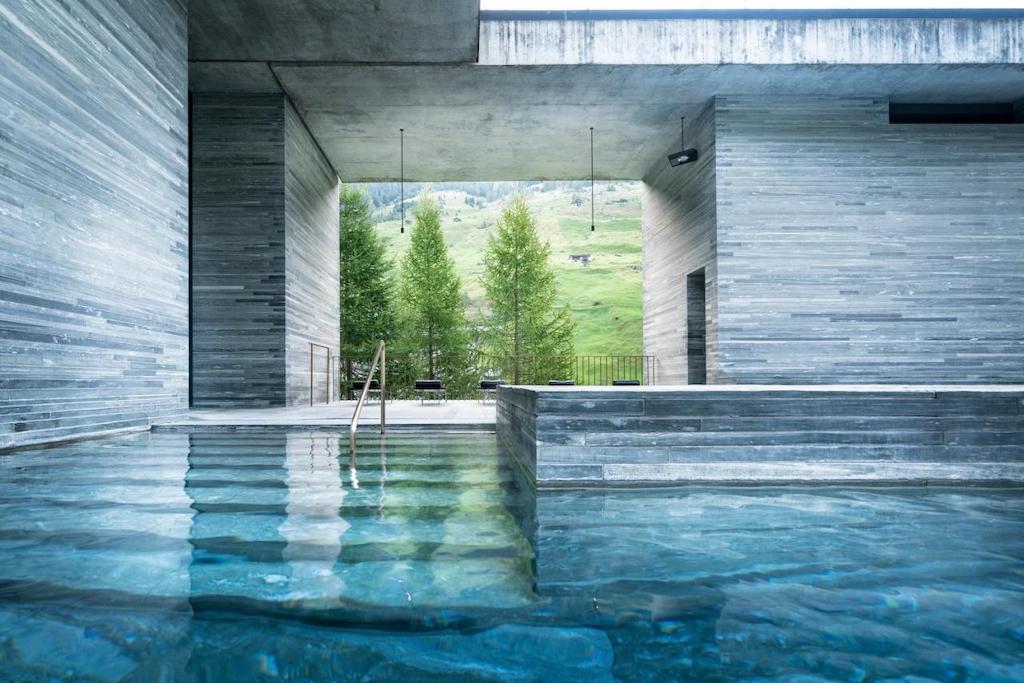 "I felt so special when I walked into this place, it was like I was being welcomed into an architect's dream!"
Some may be taken aback by the style of 7132, but once inside, this hotel shows each guest just how architecture and design can work cohesively. The interior of this hotel is enough to put you at ease, but if that's not enough for you, then the thermal baths are sure to amaze you! Add this to the outdoor swimming pool, activities such as hiking and evening entertainment, and you have yourself the ideal holiday.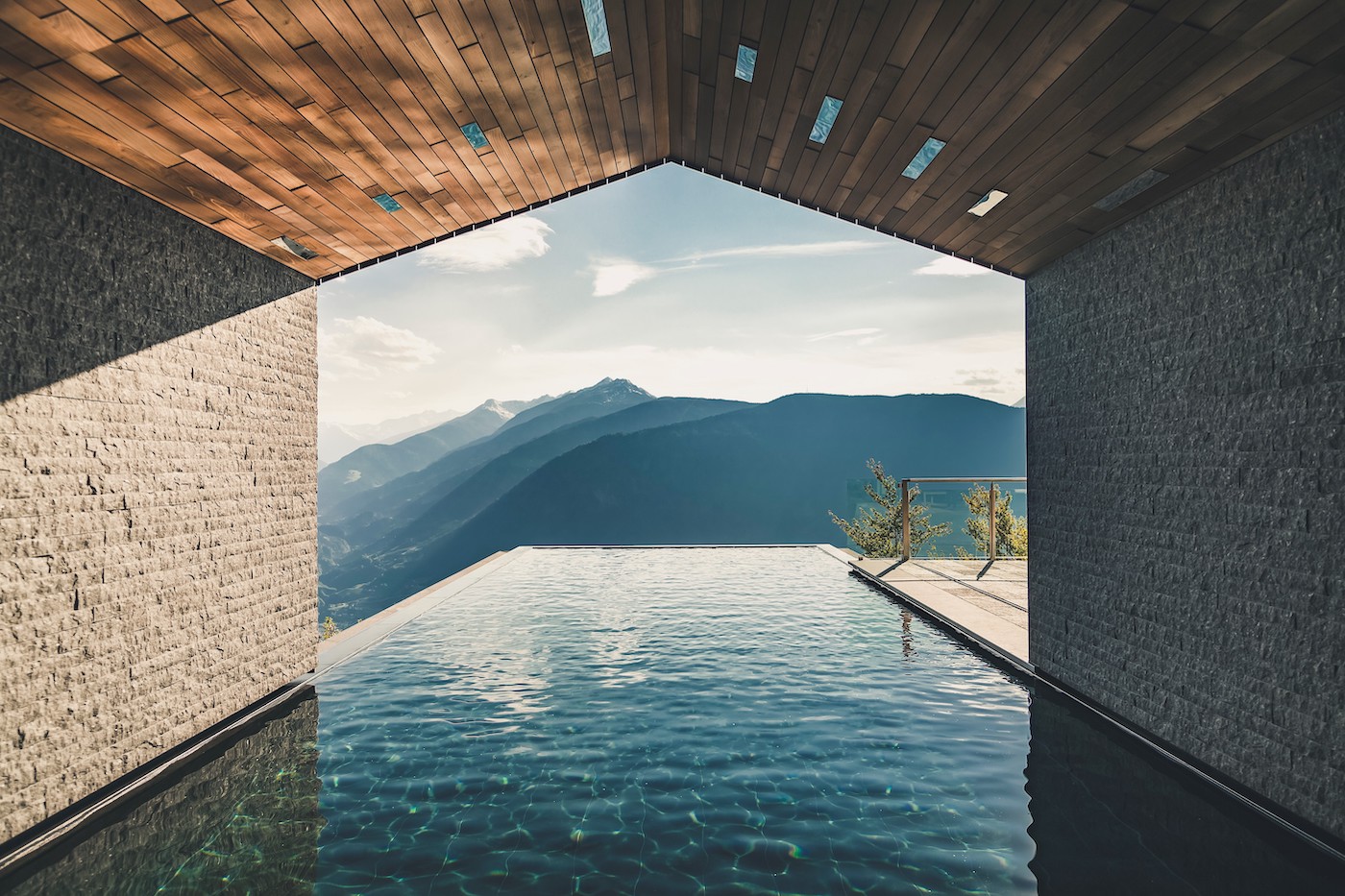 "The perfect spot for a ski and spa break."
Want to sample Italy's beautiful ski slopes while enjoying some much-needed personal indulgence? The Miramonti Boutique Hotel offers a modern take on a traditional mountainside hotel and combines it with a fully equipped spa and wellness centre.
This hotel has everything you need for your skiing trip, including free equipment storage and a shuttle to the Merano 2000 ski area. It also has a sauna, an infinity pool and an outdoor hot tub.
Read More:
STYLISH GADGET FOR WOMEN
Since 2015 Apple and Hermès have been combining the functionality of Apple's first-class products with the aesthetic beauty of Hermès's glorious creations to create the Apple Watch Hermès collection.
The collaboration of the French powerhouse and American tech brand has once again excelled with the Apple Watch Hermès Series 8 launch. Designed with Hermès' rich heritage at the forefront, this range is set to be the most iconic yet. It has been 7 years since the French luxury brand Hermès teamed up with Apple to create some of the most exquisite pieces of wearable technology.
United by their shared core values of excellence and authenticity, they have been creating pieces representing both, the diligence and creative flair that we have come to expect from both brands.
In a striking homage to Hermès' roots, the Lucky Horse face displays a horse's head, horseshoe, and apple, with the occasional cheeky wink from the horse itself. The background is interchangeable, depending on the wearer's preference, and the hands create a bridle at 10:10. The watch face is compatible with an array of straps including leather straps, sports straps, and the new Gourmette Strap.
The Apple Air Tag Hermès collection this season is a range of expertly crafted leather tags with pictograms emblazing the front. These key fobs hide the air tag whilst hinting at its function thanks to the house, boat, and bicycle design.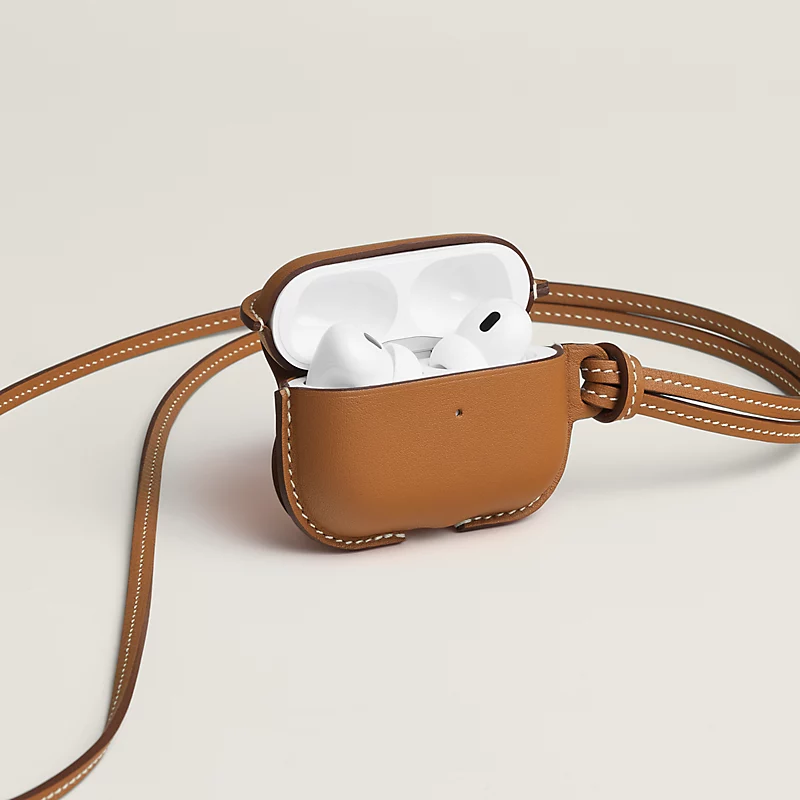 Recently arrived, this Hermès case for the AirPods Pro is another accessory from this exclusive collaboration. Choose one from the available colours to match your style. Thanks to the thinness of the leather, there is nothing to interfere with wireless charging. The adjustable strap allows you to wear the case as a necklace, a crossbody or as a bag accessory.
JEWELRY GIFTS FOR HER
No woman has ever been disappointed with jewellery as a gift. Take a look at some of these gift ideas.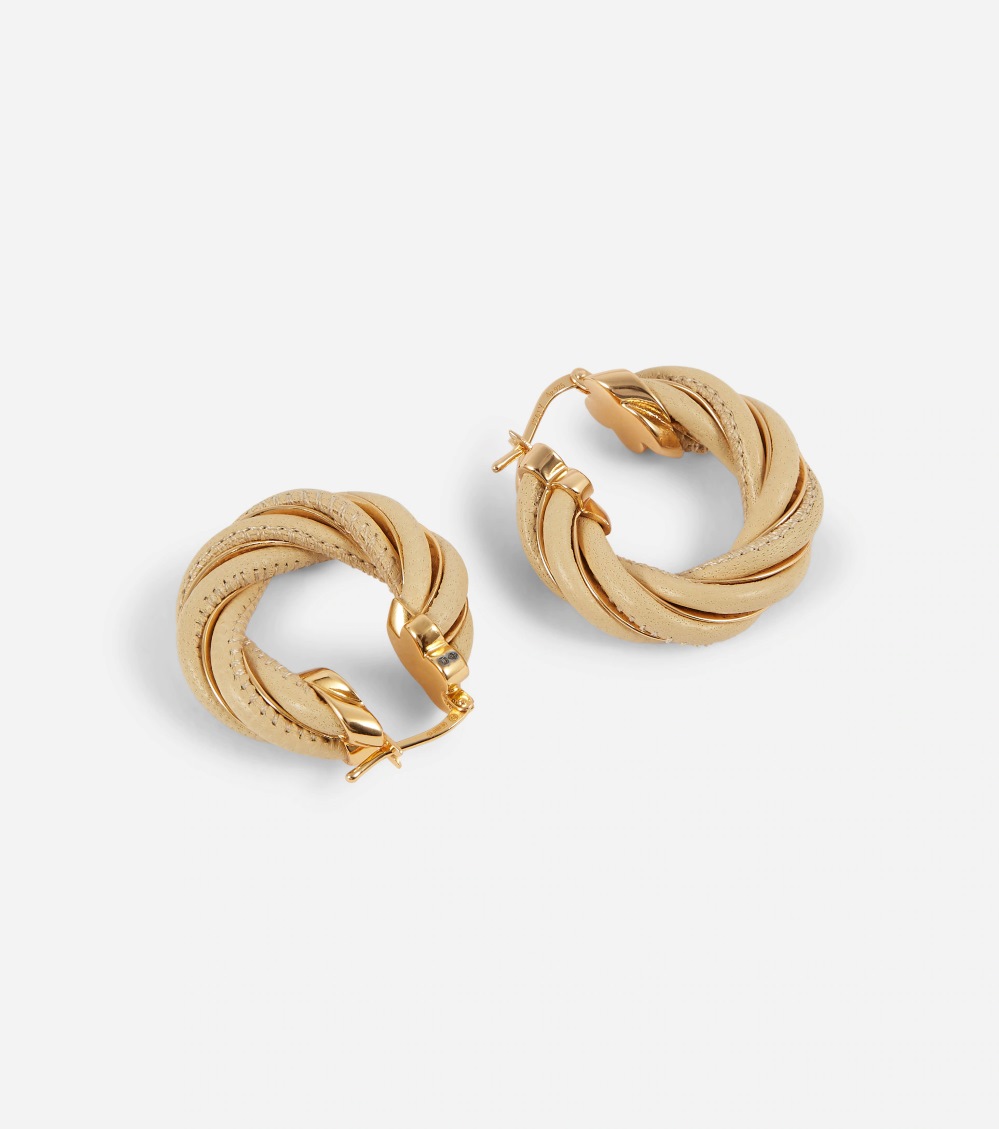 Renowned for artisanal craftsmanship since its inception a half-century ago, the luxury fashion house out of Venice has reached a whole new level of covetable creation under the direction of designer Daniel Lee (recently named Accessories Designer of the Year), some of whose most inspired inventions are to be found in the realm of jewelry.
While recent collections have boasted many bold and inviting statement pieces, these gold earrings are fusions of lasting allure, offering a classy and timeless look for an everyday wear with a creative swirl as a fresh detail, echoing the curvilinear movements of Lee's most distinguished designs in footwear and bags.
Forego your standard gold hoops and opt for the hottest accessory designer on the market – with this pair, you're sure to stand out.
Shop now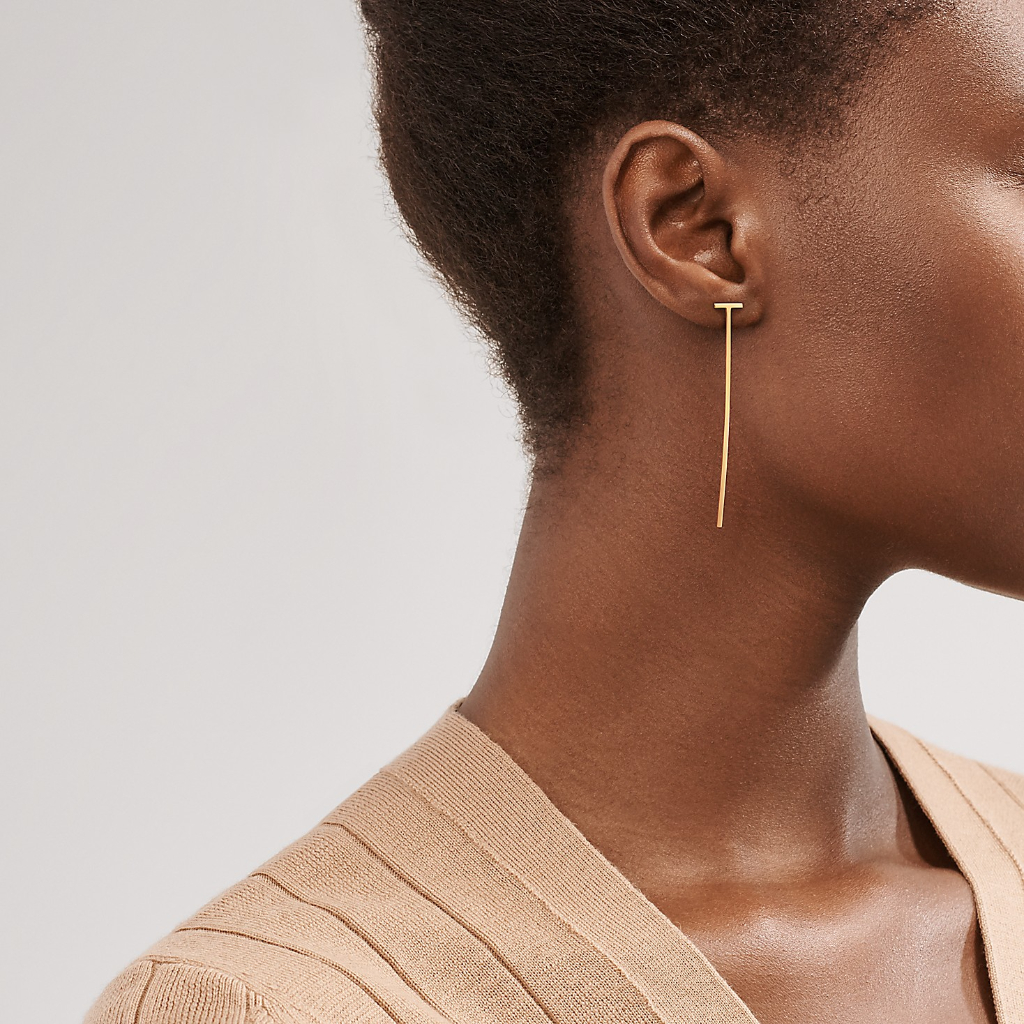 No jewellery box is ever complete without a touch of Tiffany. A beacon of Fifth Avenue and an icon of elegance, the brand has become synonymous with ravishing modern jewellery, first established in 1837, but reaching its greatest heights in the 1950s under legendary French designer Jean Schlumberger.
Consistently producing collections ranging from subtle to extravagant, Tiffany offers a little something for everyone, setting the standards for accessories of romantic luxury. With its latest additions to the iconic 'Tiffany T' line, the brand reveals its ever-evolving ingenuity in modern takes on the legendary 'T' motif, a symbol of bond and connection at the heart of its design.
These polished golden earrings find the sweet spot between understatement and statement pieces, capturing beauty in refinement that will be sure to draw attention.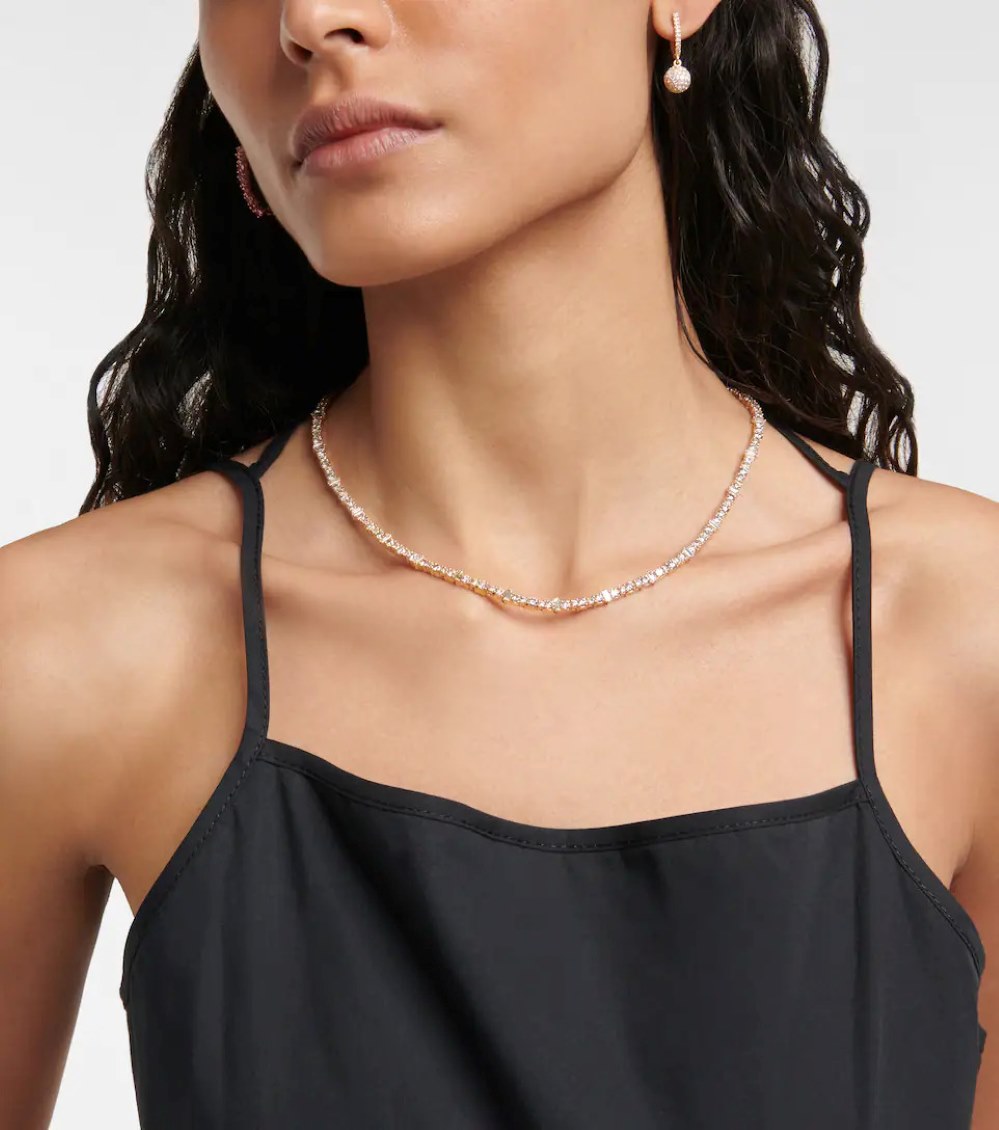 Make every day special when wearing the Rivulet necklace from Ileana Makri. Inspired by the movement of water, it's expertly handcrafted from 18kt yellow gold, and decorated with prong-set champagne-colored diamonds that are both round-cut and baguette-cut.
Shop now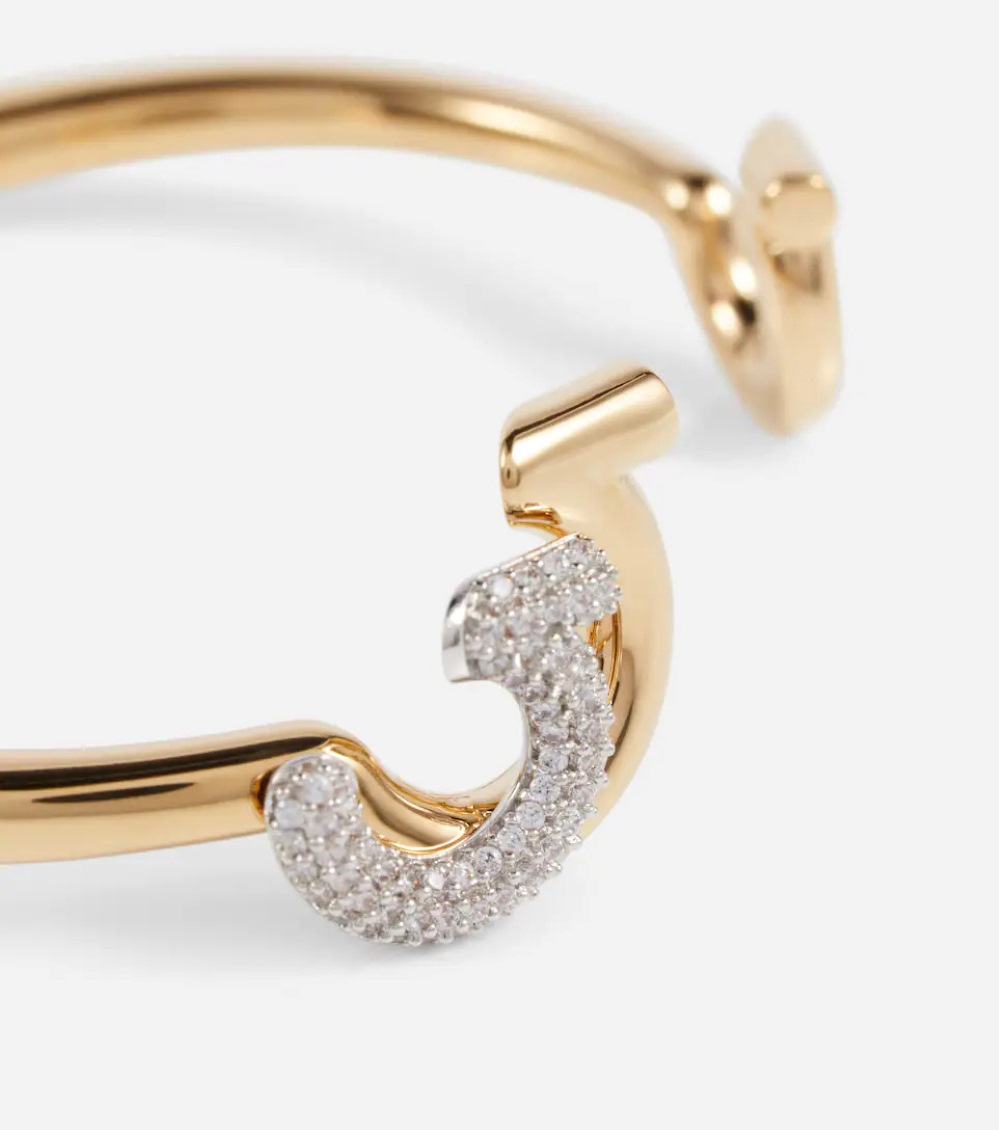 With this elegant bangle, Salvatore Ferragamo offers a fresh take on one of its iconic motifs. Made from gold-tone brass to a Gancio-inspired silhouette, the design is detailed with shimmering crystal embellishments.
GIFT FOR STRESSED WOMEN
For those women who are always on the go, take a look at these gifts for stressed women and see how you can help alleviate some of that pressure.  Discover our favourite products for a Home Spa Session.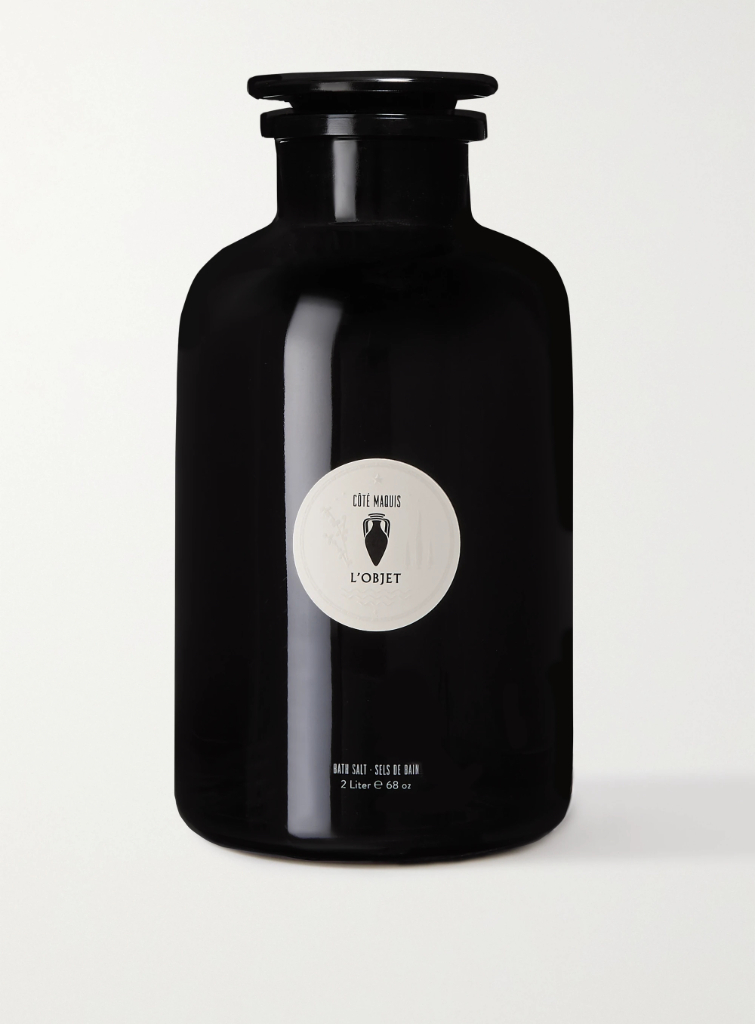 Fill your bath and add 'Côté Maquis' luxurious bath salts from L'Objet, opening with notes of salt and incense before finishing with a labdanum and cashmere wood. Blended with detoxifying Atlantic and Epsom salts and housed in a UV-blocking glass bottle to ensure the formula stays fresh for longer.
A simple, effective cornerstone of any spa treatment is the all-over body brush. A simple, colourless, natural fibre brush that exfoliates and will stimulate circulation and enliven the complexion. It's an easy and effective way to tighten skin and reduce cellulite, increase localized blood flow and remove toxins, reduce bloating and activate tissue metabolism. Use it as a dry massage or with water for a softer effect.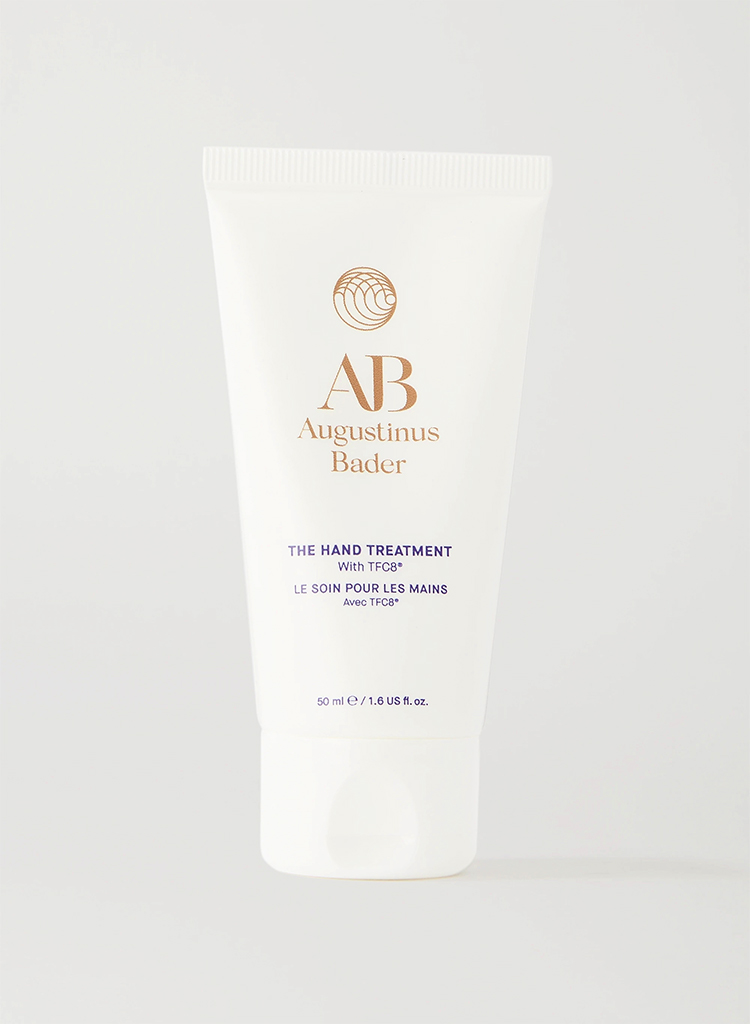 A deeply nourishing hand cream developed using Dr Bader's own research and the company's patented TFC8 technology, formulated especially for dry, overwashed skin. Infused with a complex of amino acids, vitamins and synthesized molecules that naturally occur in the skin. Make sure you finish your treatment by nourishing the part of your body that does the most work for you.
Free from parabens, fragrance, SLS, SLES, DEA, heavy metals, talc, petrolatum, paraffin and mineral oils.
Check here for more gifts for women and discover our favourite products for a Home Spa Session.
GIFTS FOR WOMEN WHO LOVE DESIGNER SNEAKERS
Help the woman in your life stay on the front foot of fashion with these sneakers.
Isabel Marant's Bilsy sneakers are an effortless off-duty option complete with Parisian charm. Crafted from suede, this high-top pair is finished with a rubber sole for durability and all-day comfort. Style yours with slouchy trousers for an off-duty look.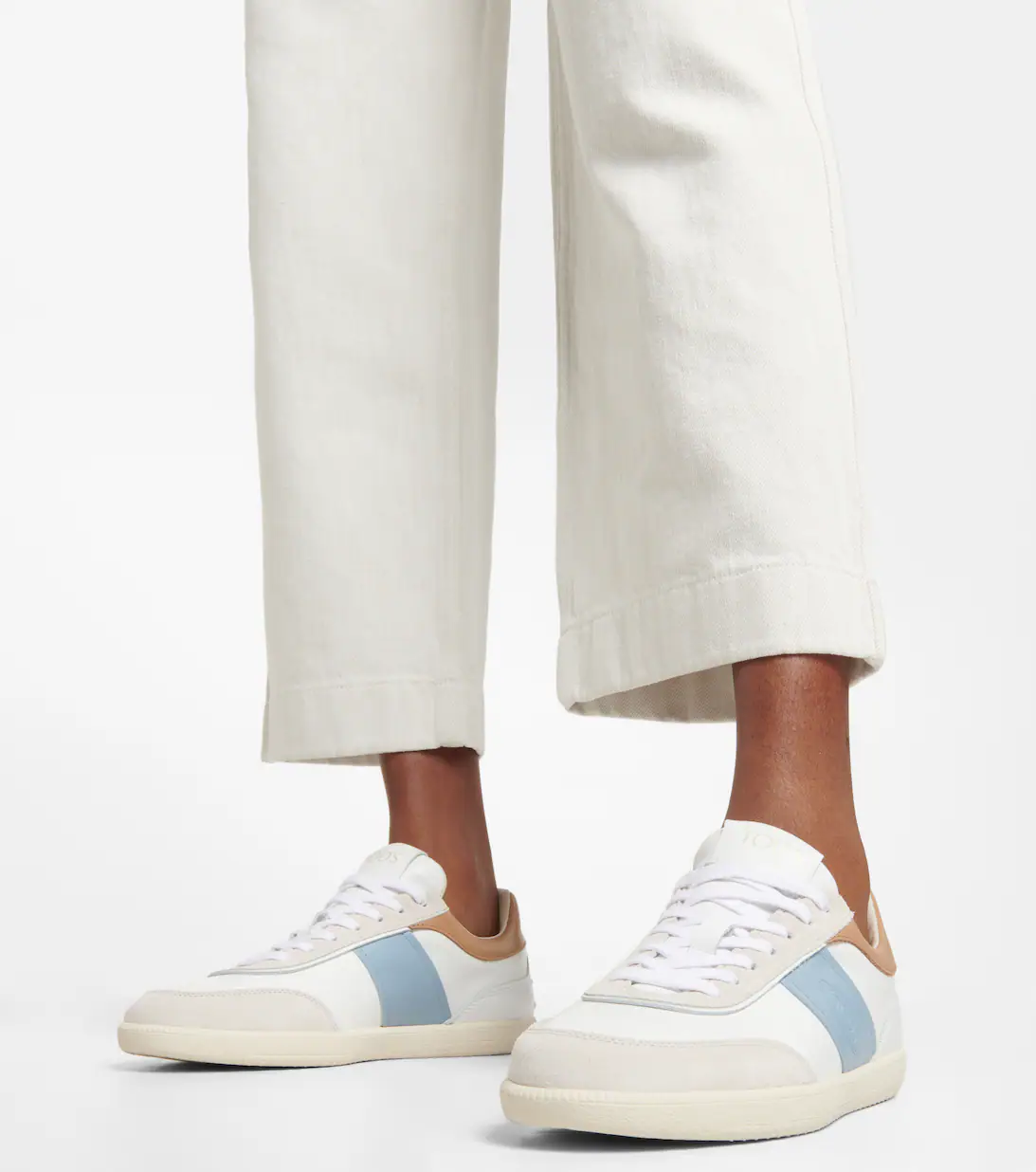 Dolled-up suede and luxe leathers are Tod's design trademarks that shine in these sneakers. A slip-on construction and lightweight raised soles complement the outline.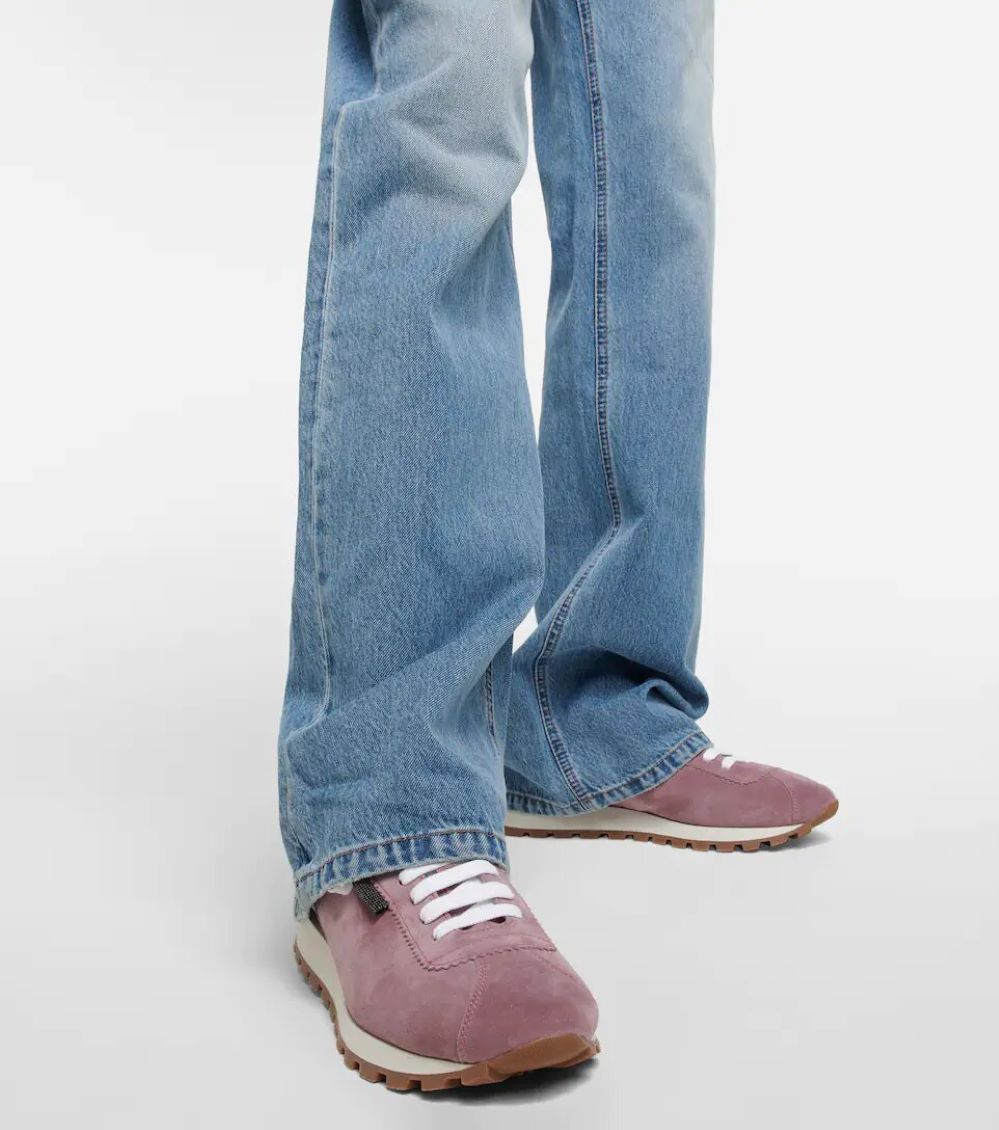 The purple suede sneakers from Brunello Cucinelli have water-resistant linings, which makes them the perfect everyday footwear. An original detail, Monili bead trims (label-signature embellishments) are applied carefully and manually.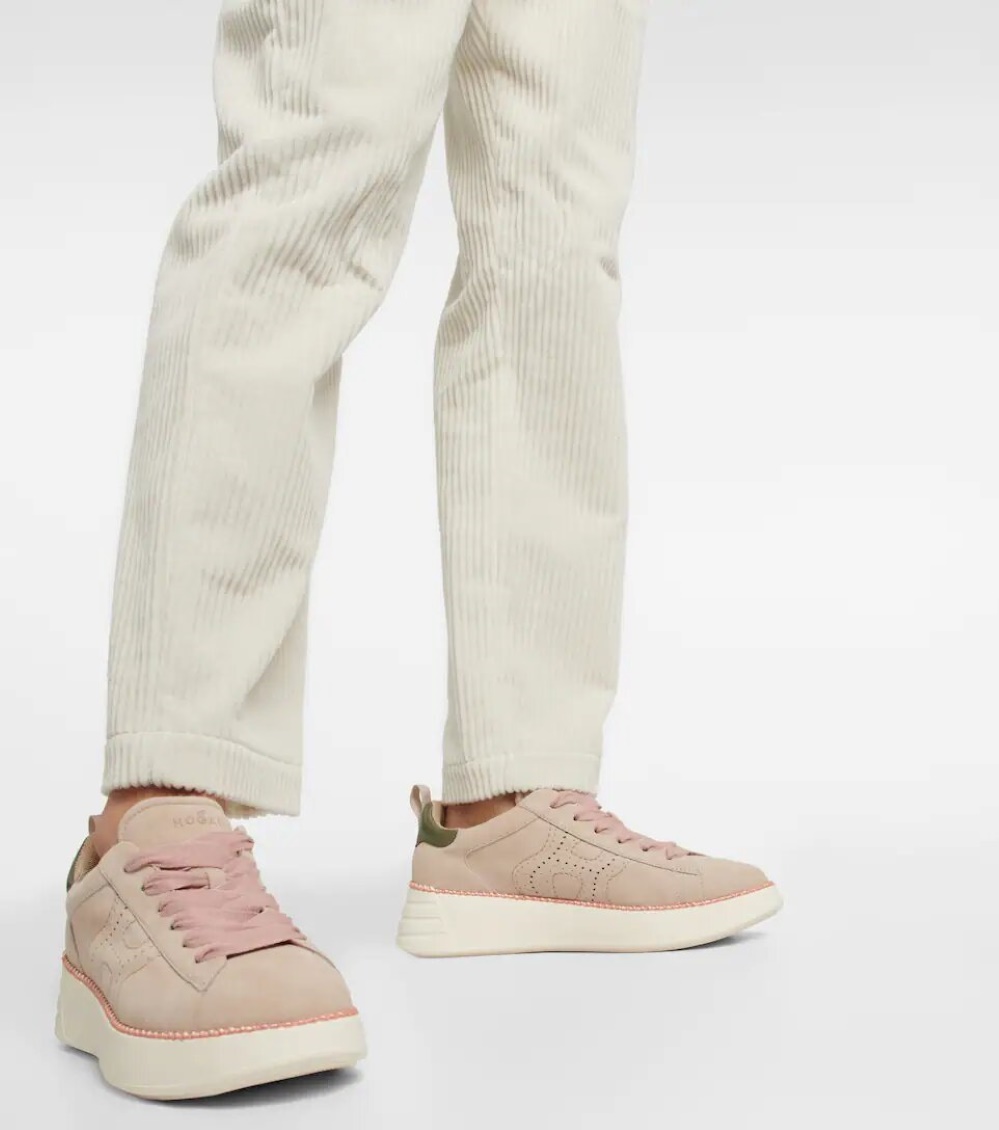 Combining comfort and style in equal measure, Hogan crafted universally appealing Rebel sneakers. Your everyday ensembles will be elevated with the Rebel H626 sneakers from Hogan. This style features uppers made entirely from suede, sat upon versatile thick rubber soles.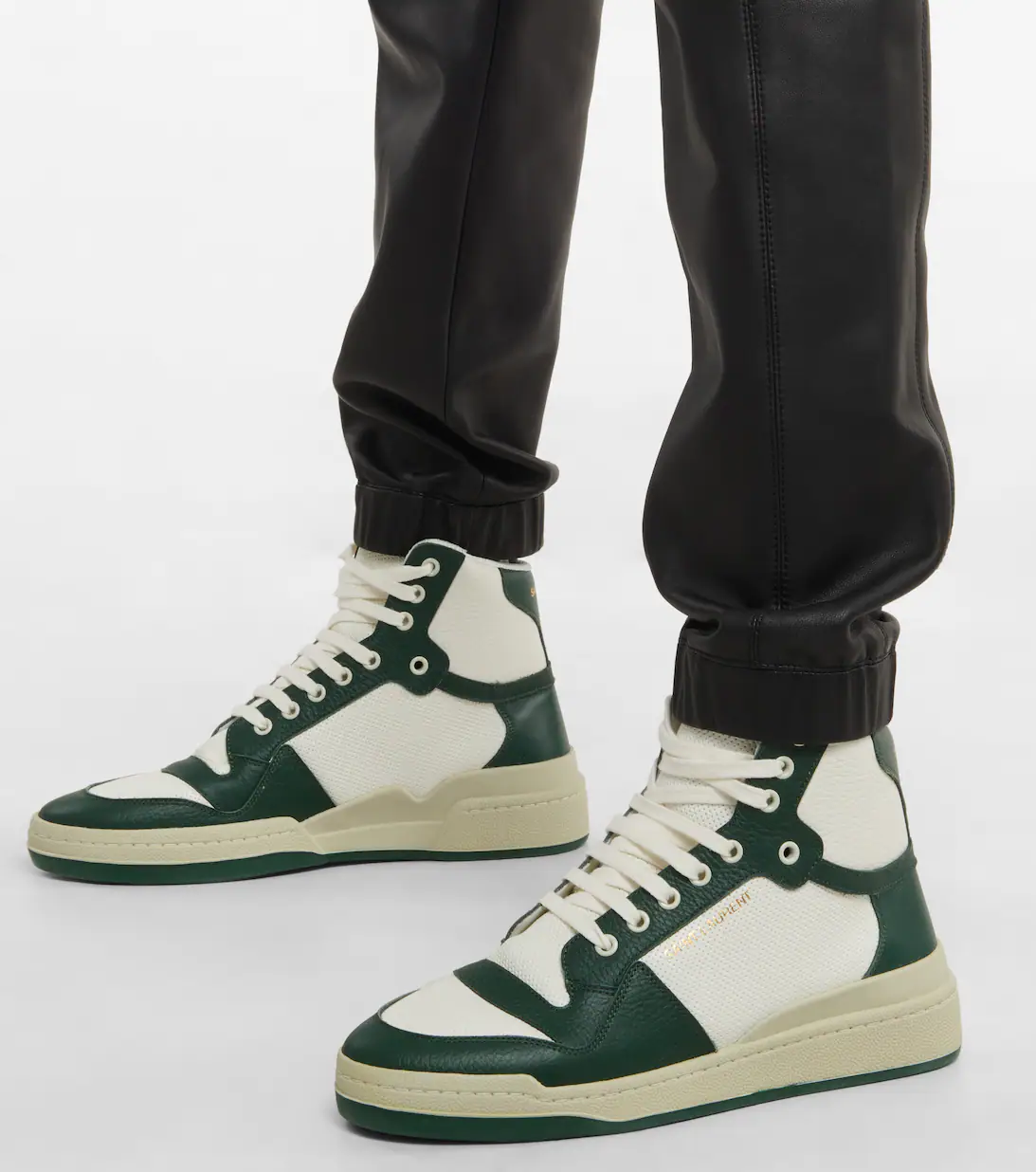 Basketball continues to define sneakers like this SL24 pair from Saint Laurent. The design is made from smooth and perforated leather in a high-top style that harks back to the '70s.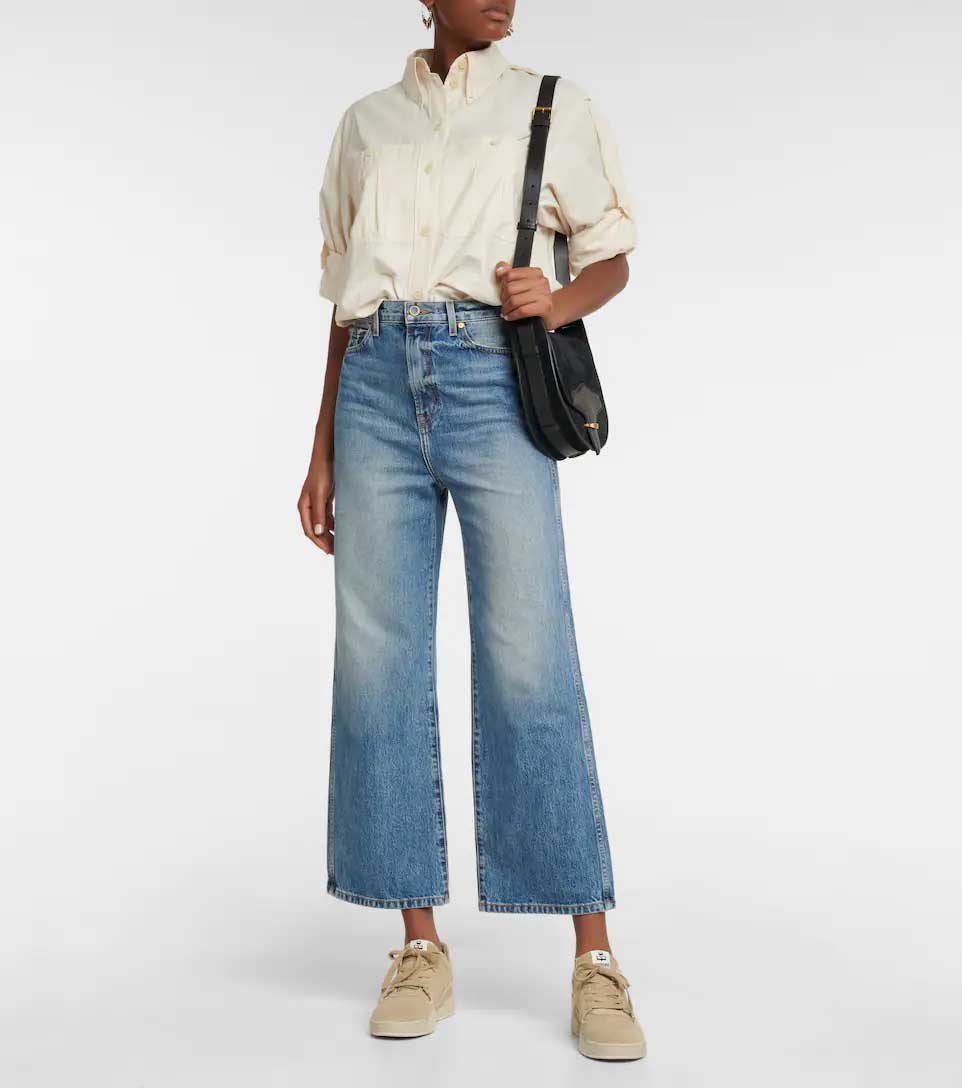 A retro touch achieved by padded panels and the brown suede update are the main features of this Isabel Marant staple's new edition. They also bring perforated uppers that provide optimum breathability.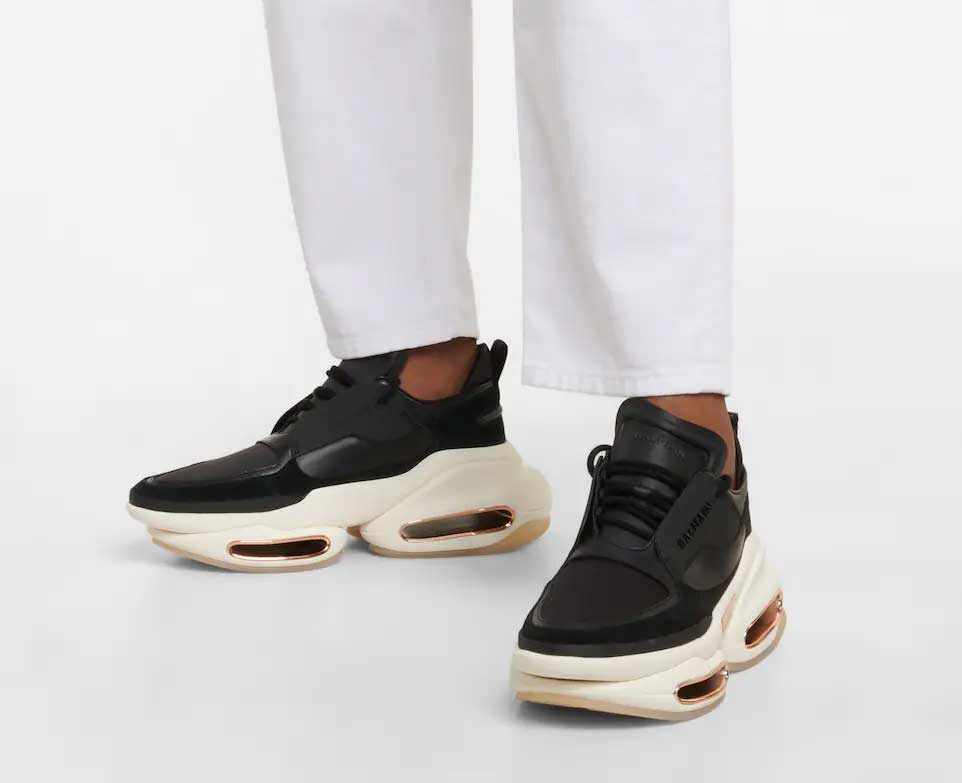 A characteristic and strikingly futuristic design makes you notice the B-Bold sneakers from Balmain. They feature black leather, thick rubber soles for cushioned steps, and copper-toned details.
GIFT FOR WOMEN FOR A ROMANTIC WEEKEND
Reconnect with the lady in your life with a luxury escape such as a romantic weekend in Rome (take a look here for the best hotels in Rome), the best hotels in Barcelona, Madrid, or Athens.
BEST GIFTS FOR WOMEN WHO LOVE FOOD
Treat your loved one to a gastronomic experience they won't forget rushing. Take a look at our Barcelona Guide, the Best Restaurants in Berlin or a food trip to Madrid for inspiration.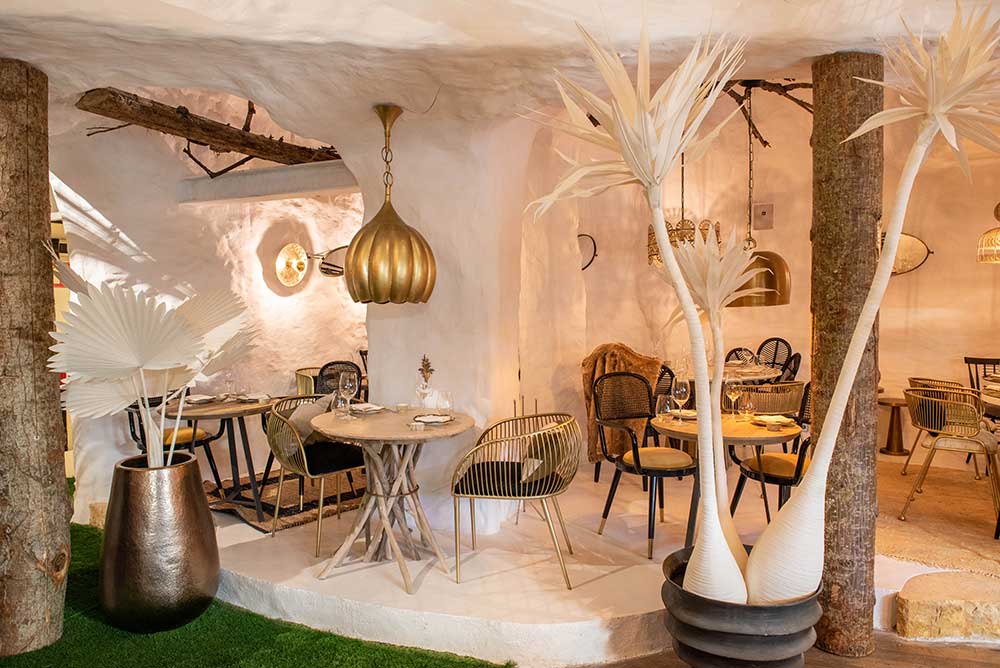 DIAMOND GIFT FOR WOMEN
Diamonds are a girl's best friend, and you can never have too many friends.
The origin of the Van Cleef & Arpels High Jewelry House is a story of romance centred around diamonds.
This truly stunning range, The Legend of Diamonds, really showcases the beauty and craftsmanship that Van Cleef & Arpels has produced over the last century and allows us now to have a taste of the new high diamond jewelry collection for ourselves.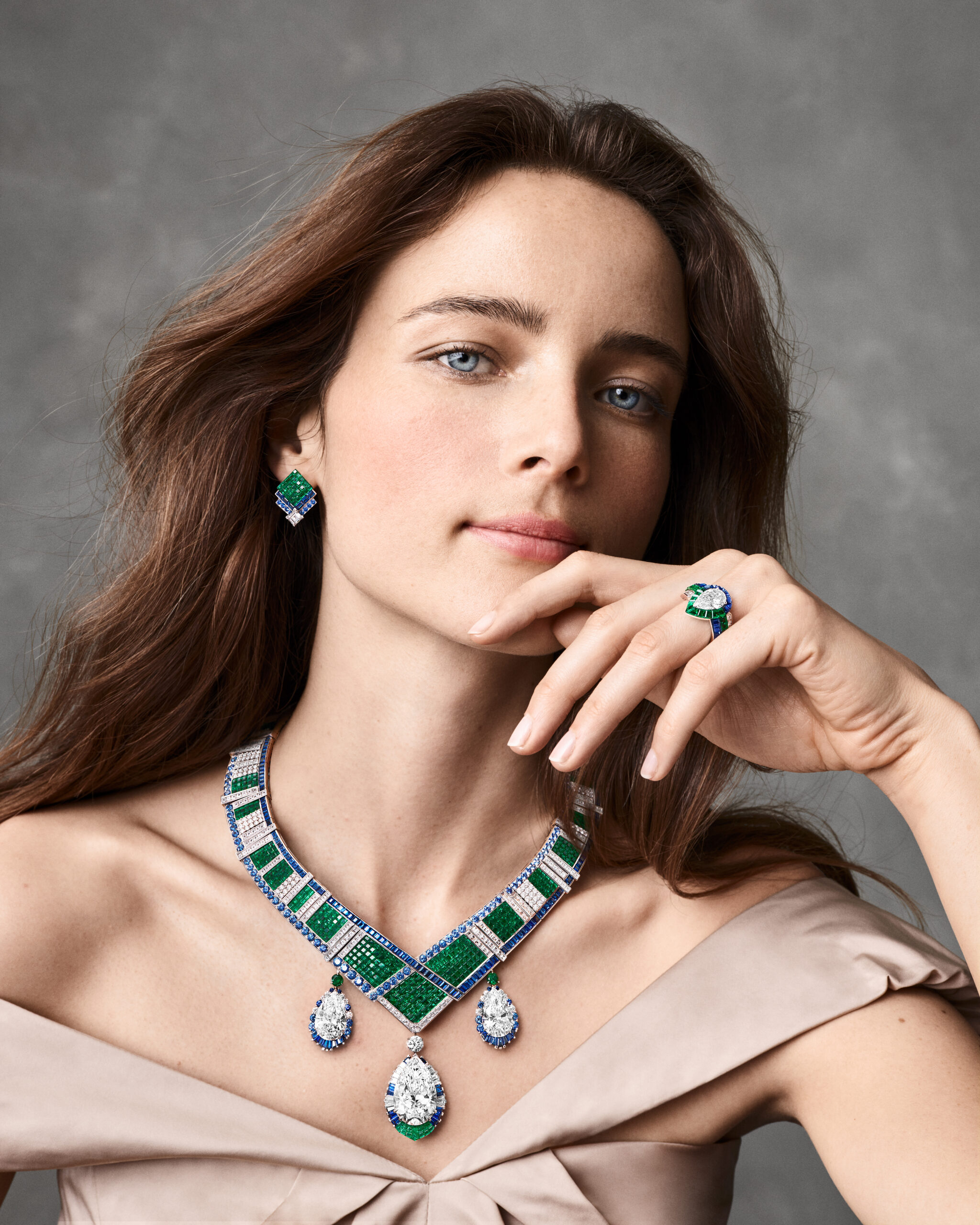 Featuring 82 diamond pieces, the Legend of Diamonds range maps the history of Van Cleef & Arpels decade by decade with precision pieces which have been painstakingly designed to replicate and reprieve diamond jewelry from all eras. Celebrating Van Cleef & Arpels' work over the century using white diamonds, a range of golds and a mix of bold and demure jewelry is making up their most stunning range yet.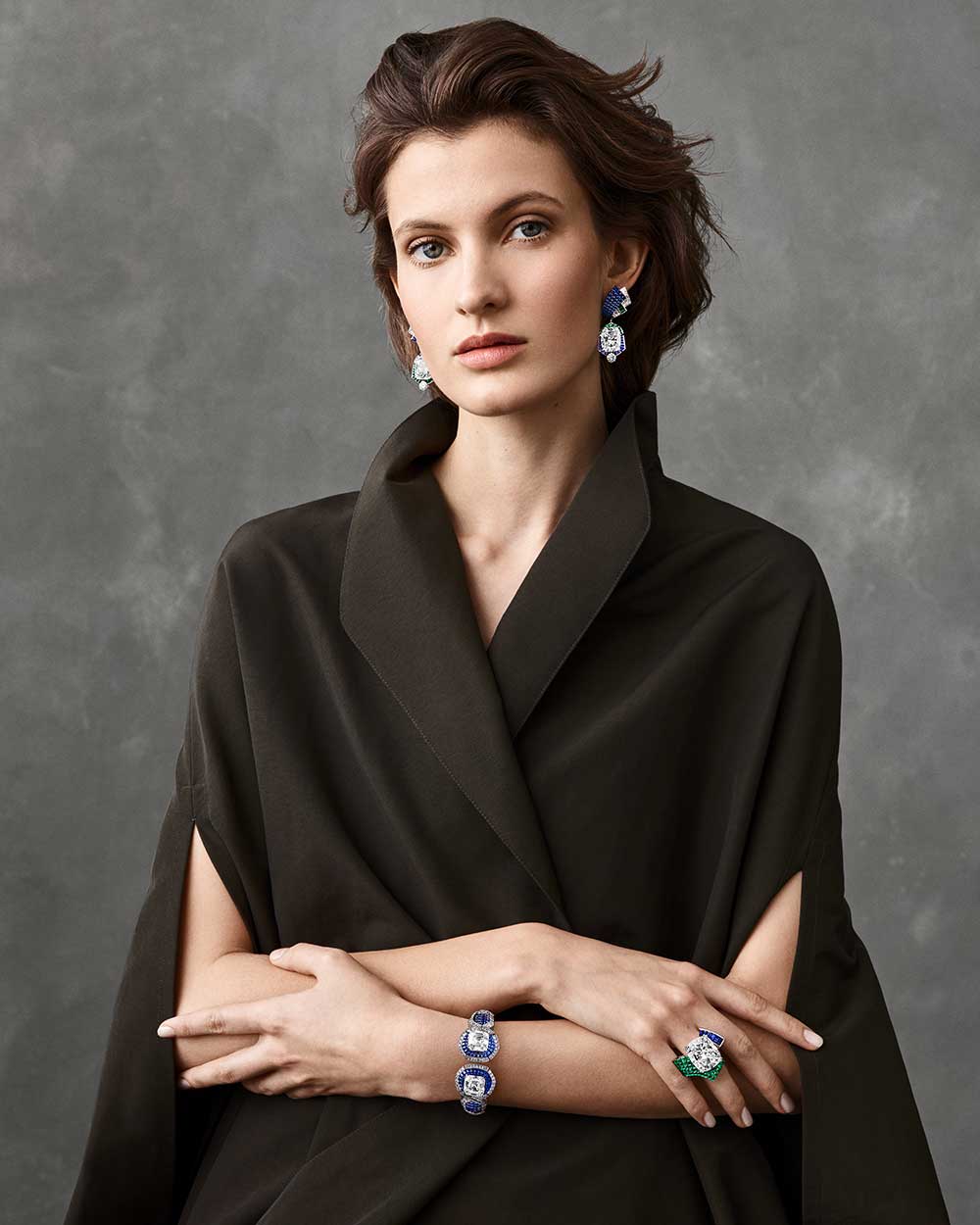 The Legend of Diamonds collection by Van Cleef & Arpels is a celebration of their continued excellence and beauty through the decades. With a selection of pieces from each decade, this diamond jewelry showcase has something for everyone, regardless of one's favourite era.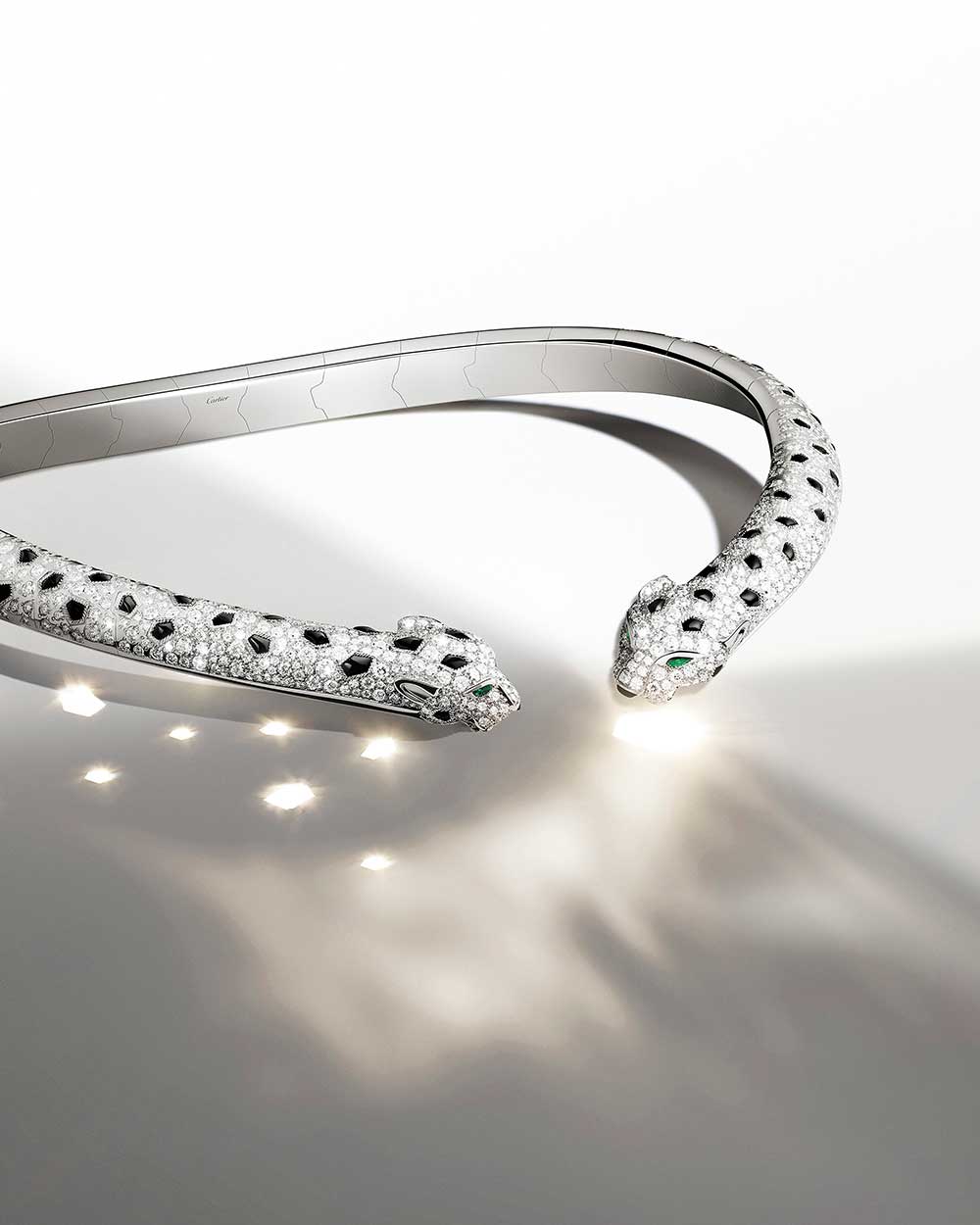 Cartier's new collection features necklaces, rings, and bracelets, all embodying the legendary Panthère de Cartier design, combining precise craftsmanship with iconic symbolism to create stunning jewellery; all embodying the legendary Panthère de Cartier design.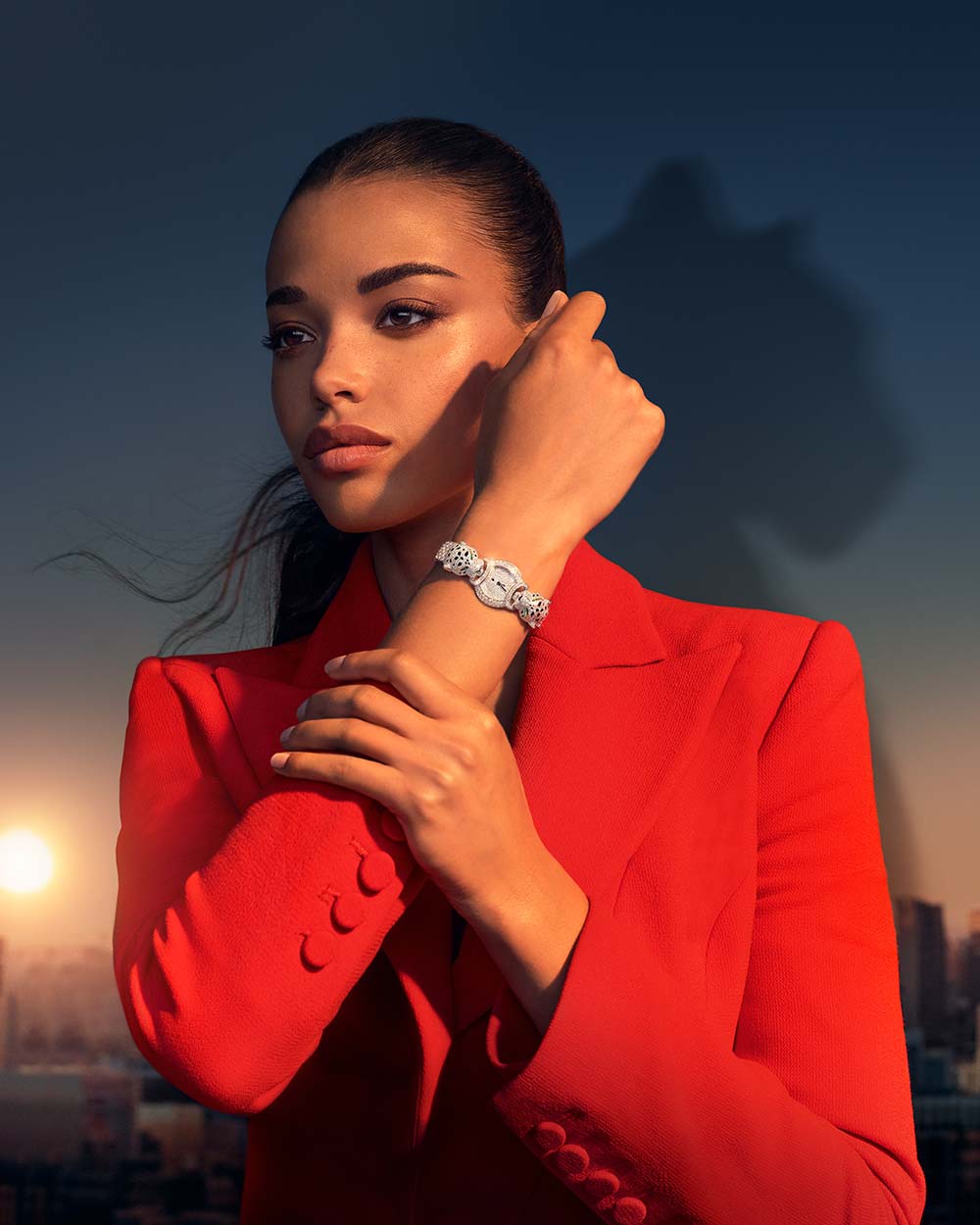 The Panthère de Cartier Bracelets are fully articulated, utilizing the technology of the gold-bladed spring mechanism within each hinge set in the piece. The level of craftsmanship and attention to detail pertaining to this mechanism just goes to show how incredibly skilled the Cartier jewellers are.
This bracelet is also available in yellow gold with black lacquer spots or white gold with diamond paving. The diamonds are encircled with small metal grains to secure them in place.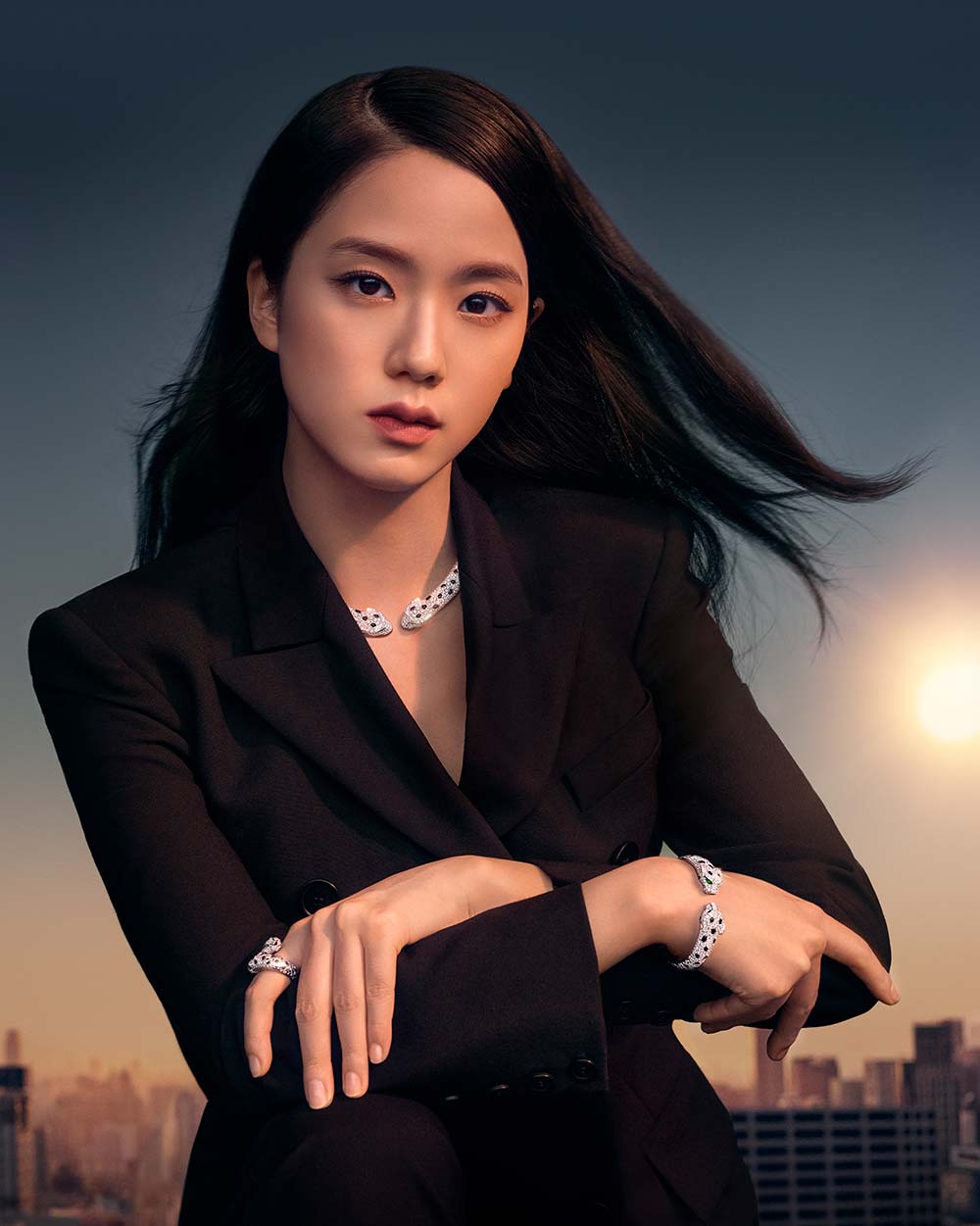 The rings, while retaining the same aesthetic as the necklace and the bracelet, have a slightly different appearance: here, the panther heads are crossing rather than meeting each other, making the piece fit fully around the finger. Available in both yellow gold and white gold, this piece complements the set perfectly.
GIFTS FOR WOMEN WHO LOVE DESIGN IN THEIR HOME
Leaf through this great selection of Coffee table books covering art, fashion and design, aromatic candles, and more!
Meet the revolutionary architect Zaha Hadid. Although her work seems impossible to implement, she has been celebrated for years. In the last years of her life, Hadid began to realize her visions. As a result, cities and buildings from Antwerp to Beijing embraced her architectural language.
Even today, they shine with their distinctive designs. The architecture books include numerous photographs, and detailed sketches and show you Hadid's architectural world. Revolutionary and contemporary buildings, furniture, and interior design in a universe of their own—this is what the architecture books show you. With them, you will experience first-hand the distinctive and unique design of the 21st century.
For an impression of Hadid's entire work, the Complete Works 1979-2020 Edition, published by Taschen, is especially recommended.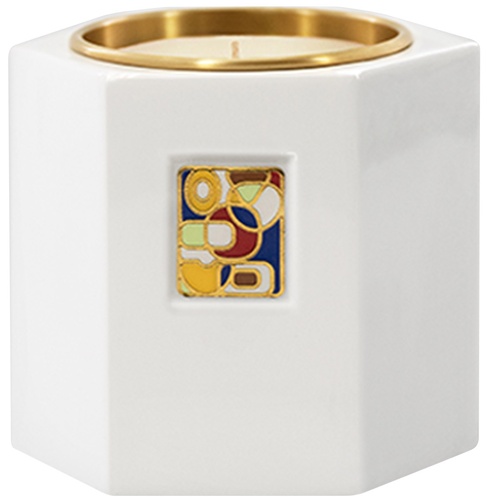 Identifiable for its unique appearance and its individual scent, the Ormaie Sarong will transport you back to your gap year in Thailand. Featuring notes of patchouli, Vanilla Bourbon and Myrrh.
Shop now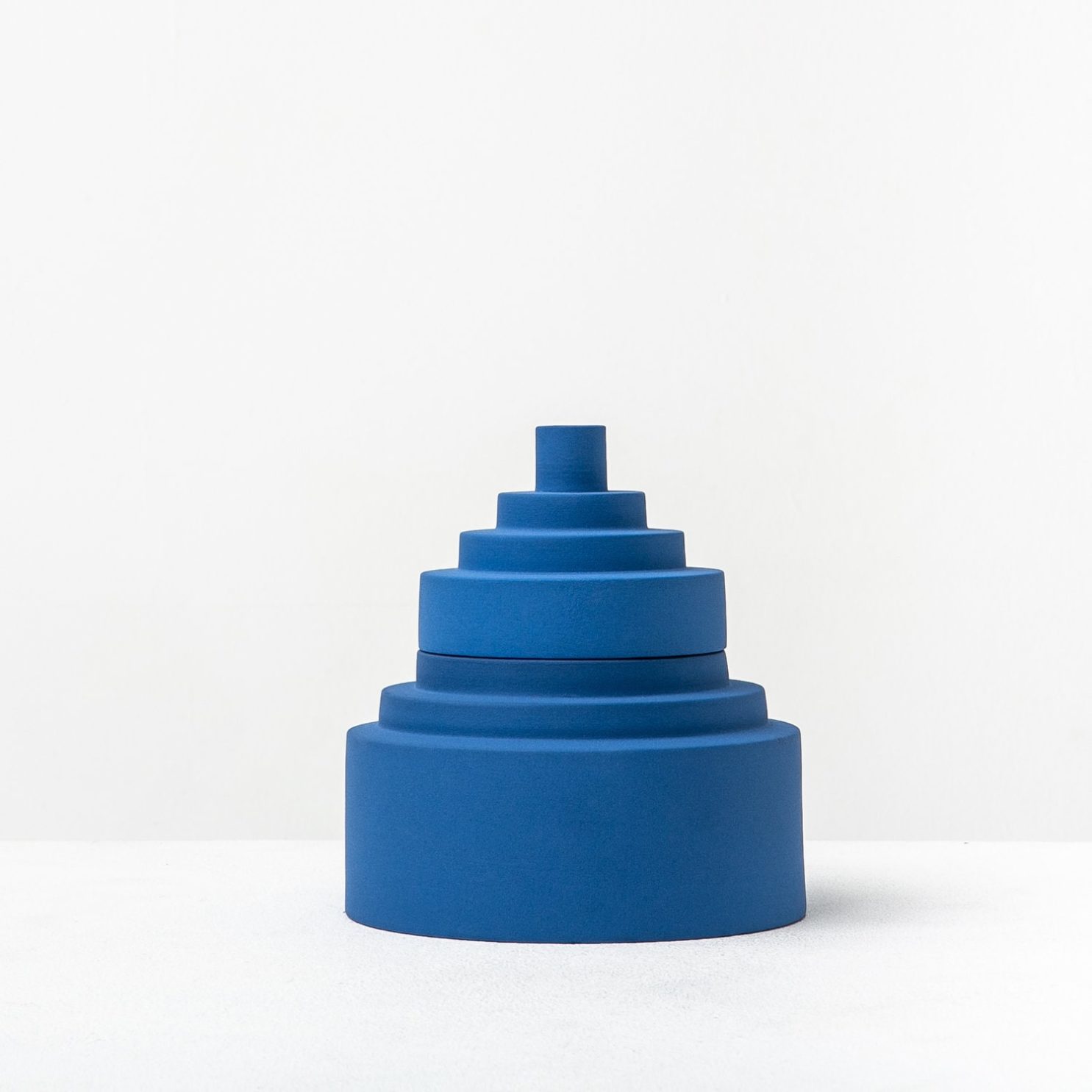 Romina Gris' decoration designs are intriguing and eye-catching experiments in form, colour, and texture inspired by postmodern architecture and architects such as Michael Graves and Aldo Rossi. Her Skyline collections are made up of unique, individual designs that come together to form cityscapes at once minimal and playful.
As light reflects and shadows form on block colours, the collections look somewhat like three-dimensional illustrations or stop-motion sets that may come to life at any moment.
The Blue Velvet Box BL11.2 is handmade in Barcelona and is part of the Skyline Blue Velvet collection, named for its colour and texture (velvet isn't actually used). This is one of five pieces in the collection, which includes vases and boxes in different shapes.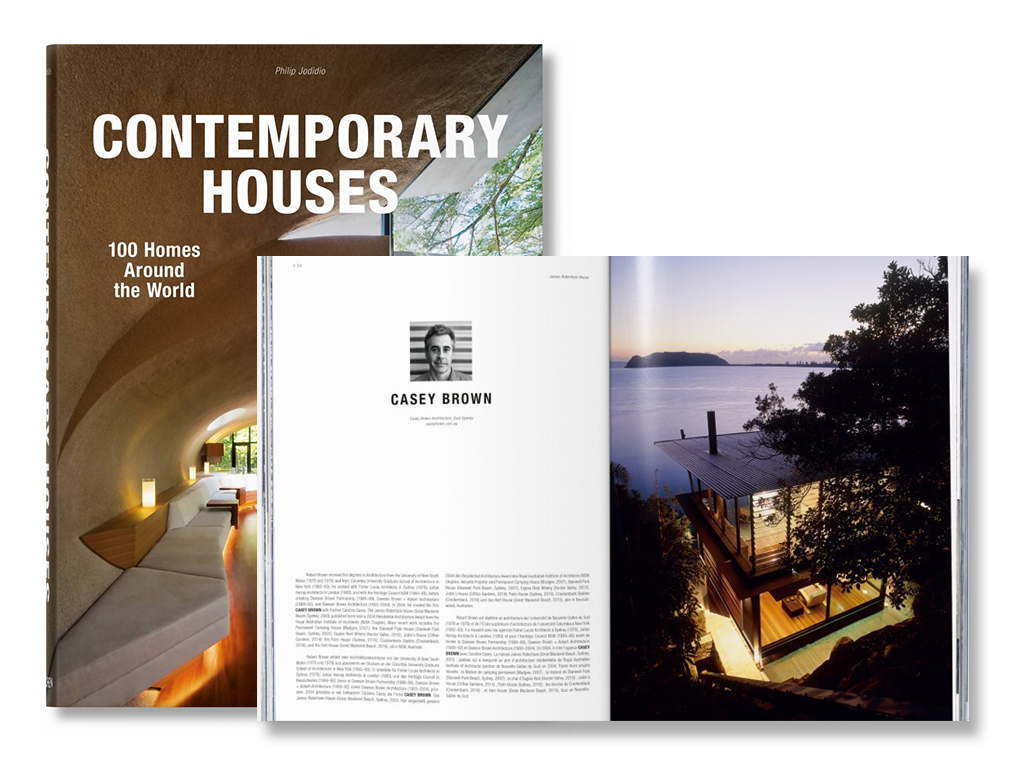 Contemporary Houses represents innovative and intimate architecture from China to Chile. It shows you what domestic bliss looks like in contemporary homes. After all, designing private homes is considered an exceptional challenge for architects.
Even if the scope is much smaller than that of complex public projects, the requirements, visions, and preferences of individual personalities must be skilfully brought to the fore.
The goal is an emotional association, which wants to be translated into a practical and constructed reality. Thanks to this architectural book, you will get to know architecture in its most intimate and elementary form.
Project Japan offers you hundreds of fantastic images that tell the story of a country. The architecture book showcases never-before-seen photographs and features. It's an architecture book that shows what 20th-century Japan is all about.
What makes the architecture book so special? It tells the story of the first non-Western avant-garde architecture, straight out of postwar Tokyo. With rare photographs and numerous interviews, the book reveals the country's turbulent and fantastic vision of the future.
The architecture book captures in its own unique way how closely the stories of the people are connected to their architecture. New insights and sheer boundless creativity connect the dreams of individuals with the redesign of an entire country.
Photo by Laura Itkonen
Laura Itkonen works at the intersection of art and design to create bold pieces with a surprising mixture of materials, textures, shapes and colours. Itkonen describes her Sculptural Series as "art with function". The lidded vessels mostly have a matte surface and are made with food-safe glazing on the inside while the decoration on top is handmade.
The artist makes most of the porcelain she uses herself and sources the majority of her materials in Finland.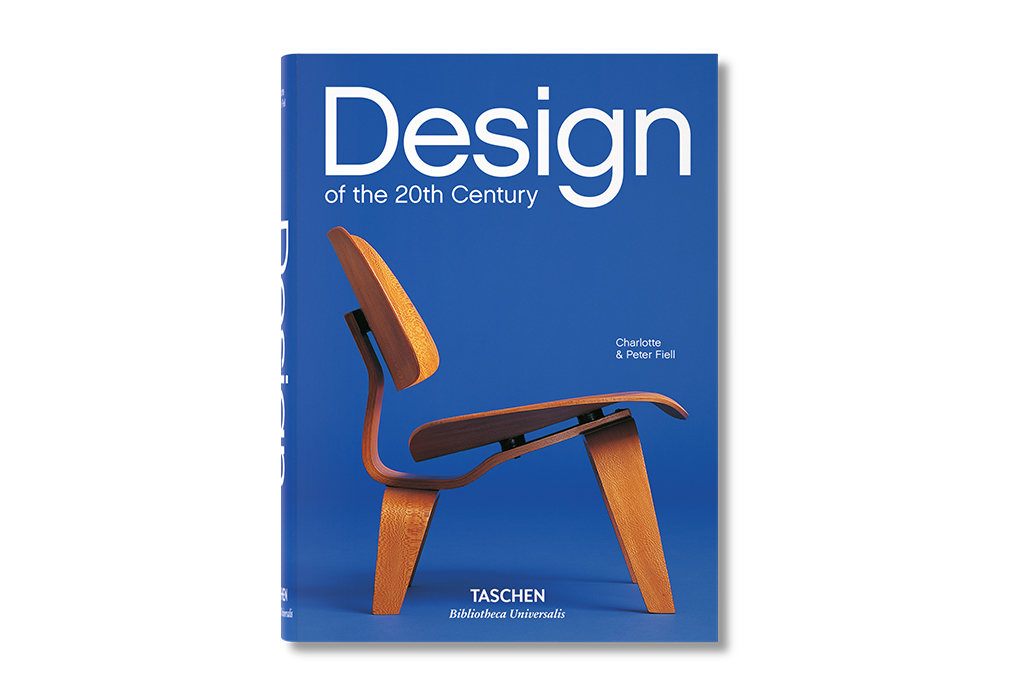 With mass industrialization and the rise of the importance of the designer (in place of the artist and craftsman of the centuries before), the twentieth century saw some of the most revolutionary and decisive moments in the modern age of design.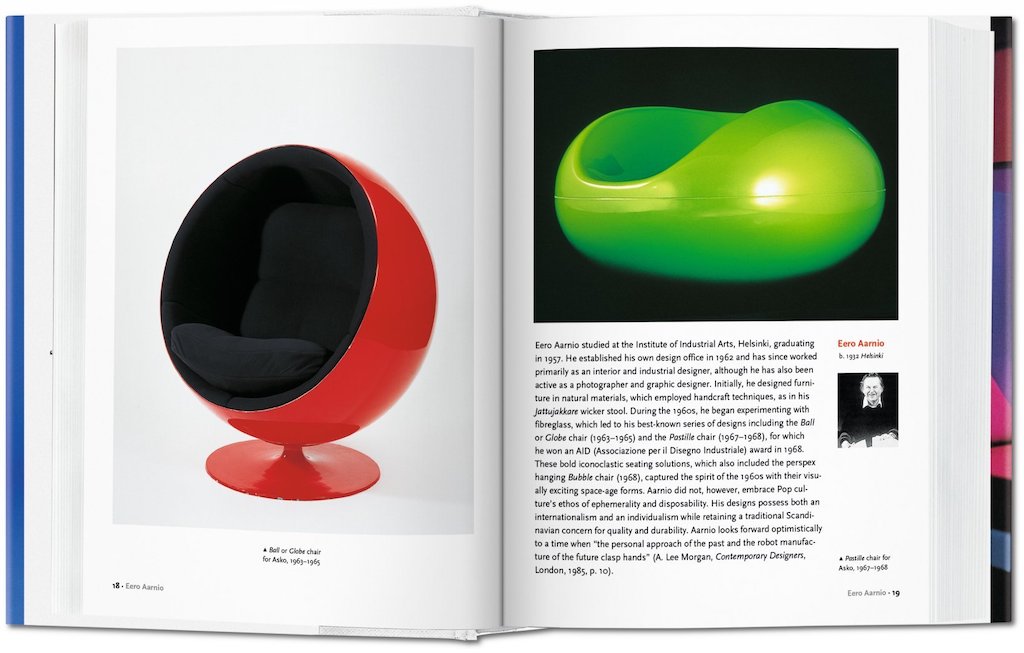 Arguably, it was the first age of design, and this Bibliotheca Universalis edition from Taschen which features the 20th century's key movements, moments, and trends is the essential compendium for design aficionados and casual browsers alike. The book features key works from De Stijl, Charles and Ray Eames, Philippe Stark, and Dieter Rams.
THE BEST GIFTS FOR WOMEN: THE BOTTOM LINE
Hopefully, this list will have given you plenty of gift ideas for that special woman in your life. If you are still unsure, we recommend checking out the Best Timepieces and Jewellery selection here, as well as the Best Sneakers for Her guide for the best gifts for women this season.