In the eyes of Silvia Hofmann, a challenge can shape an opportunity. Having established herself as a successful interior designer and having raised a family in Milan, the Barcelona native was at a transformative juncture calling her back to her home city at one time in her life. Backed by strong values and bold determination, Silvia took over the culinary empire founded by her mother in 1983, the renowned and award-winning collection of restaurants, cafés, a pastry shop, and a culinary school under the name the Hofmann Group.
Guiding with savvy intuition, meticulous attention to detail, and principled integrity, Silvia imbued the Hofmann Group with her own expertise and aesthetics, further expanding the success and impact of each of their establishments known for their talent and professionalism. In honour of her mother's legacy, she created the Mey Hofmann Foundation, an initiative providing aid and support to women with cancer. Certainly, it seems there is no role too great or out of reach for Silvia, an example of achievement and graceful adaptation to the inevitable twists of life. 
When you took over this gastronomic empire consisting of a culinary school, pastry shop, and multiple restaurants, was this a world you felt comfortable with? What gave you the confidence to do so?
Since an early age, I have always been fascinated by the gastronomic world. This passion was passed on to me by my mother. And this helped me to enter such a challenge with motivation and confidence, two elements that I consider to be crucial to excel in a project of this kind.
Moving cities to run a business in industries entirely new to you – that's enough change for a lifetime! What was it like for you in the beginning, and how did you adapt to these new demands?
I was born and raised in Barcelona, and the city has always had an important place in my heart. Like many changes in life, at first the uncertainty can be challenging and demanding, but as I was always fascinated by my mother's work in her home city, and I am a very adaptable person, I accepted this challenge with enthusiasm and strong motivation.
In Milan, you were working as an interior designer. Are there particular expertise or insights from this profession and this city you brought with you to your new role? 
Interior design has been a passion of mine since very early on, and Milan shaped my vision of this industry even further. With that knowledge, I aimed to improve and modernize a strong brand such as Hofmann and make it stand out in a very competitive sector.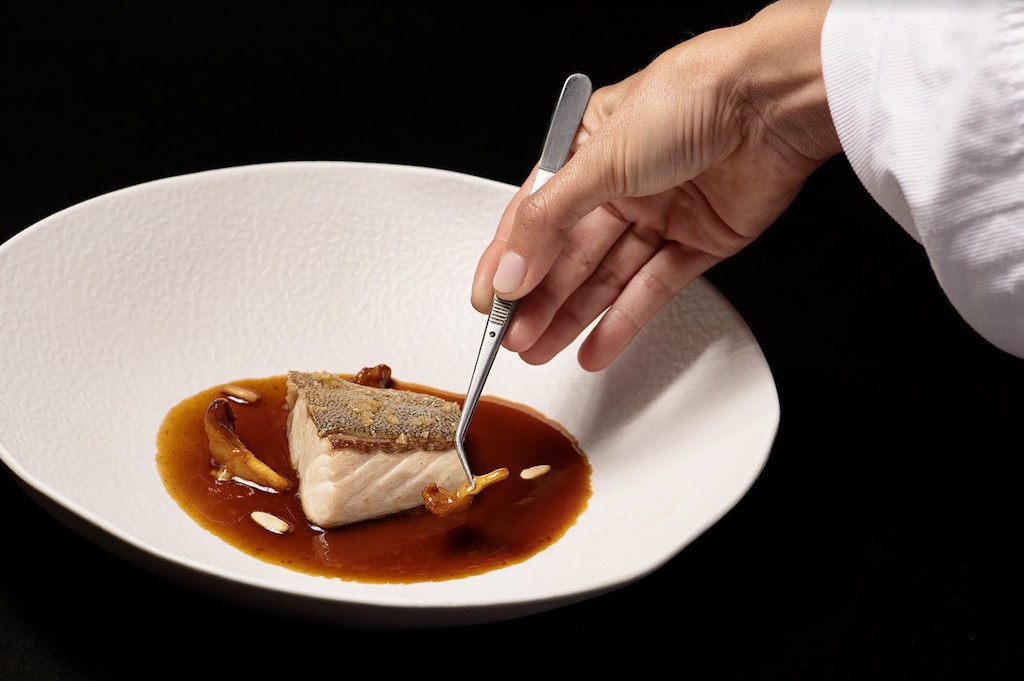 You've said the best memories of your life are those shared with your mother around a table – what did you learn about cuisine by experiencing it with her?
Thanks to my mother, I was able to develop solid principles and values about cuisine. Spending time with her helped me understand crucial aspects such as the importance of the ingredients, the presentation to the client, and every other little detail that revolves around gastronomy.
Tell us about the Mey Hofmann Foundation you initiated. What does it mean to you, and what do you hope for it to achieve? 
Being by her side whilst she was fighting cancer helped me realize the struggles that people go through in similar situations. Indeed, with the establishment of the Mey Hofmann Foundation, my aim was to create a tribute to my mother and her impressive bravery by helping women and giving them emotional support to face this period with positivity, as my mother always did.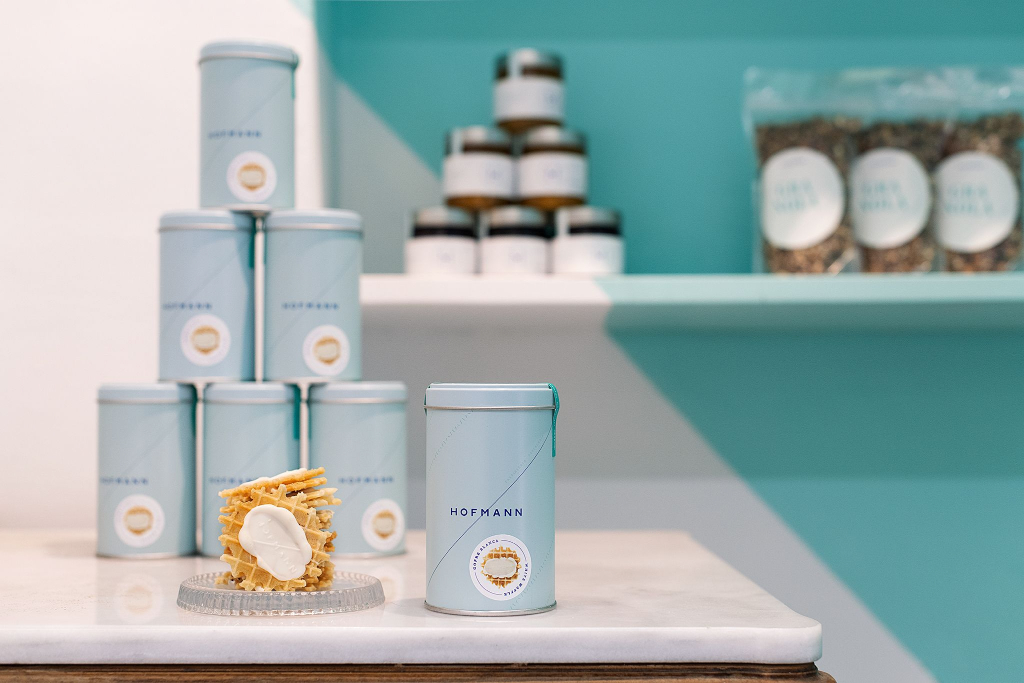 Pasteleria Hofmann's beautiful light-blue aesthetic is perfectly curated across your company's pastry packagings, social media and shop design. Where did you find this creative vision, and how has the image of the brand evolved over the years?
The concept of the Pasteleria is the result of my passion for design and my personality, which I would describe as being meticulous about details. This vision has been elaborated through my past experiences, in particular through opportunities to travel and meet different cultures, to create something different which would stand out. 
With a growing number of people with particular food preferences or intolerances, how does the Pasteleria work to cater to everyone?
I am aware of the necessities that some people have in relation to food and I do not want to deprive anyone of the opportunity of tasting the beautiful creations of the Pasteleria which are the result of great talent and creativity. We do for that reason offer gluten-free and vegan options to meet the various needs that our clientele may have. 
Where do you see the line between preserving the Hofmann legacy and leaving your own individual mark on the brand?
My aim is to preserve the Hofmann brand and legacy by maintaining the high quality and prestige that we have always been known for. Since taking over the presidency of Hofmann, I have tried to contribute to the improvement of the brand image and the quality attached to it. Internally, I am working to further professionalise the team, and we continue to recruit talent for the Hofmann group.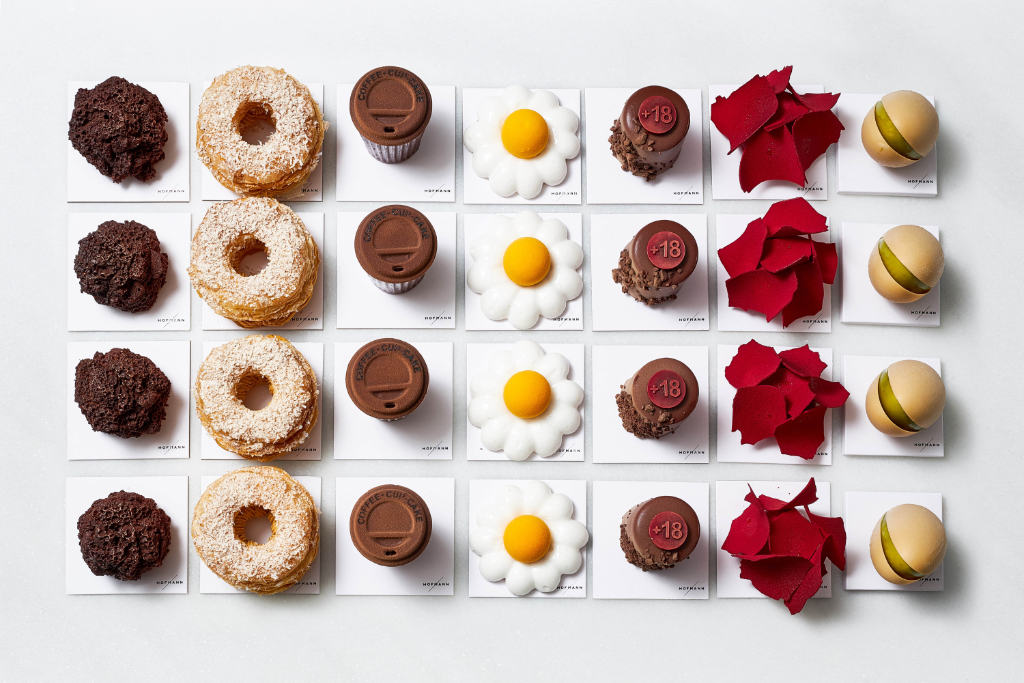 Having undergone such a sudden, transformative shift in your life, did your overall outlook or lifestyle change in any way as a result? What have you learned about yourself in the process? 
I have always valued the importance of being able to adapt to change, and indeed, when I entered this new phase in my professional career, I was totally ready and strongly motivated to try to make it work to perfection. Reflecting on this particular journey, I must say that this has helped me to learn a lot about myself as a person.
Tell us your secret: as a CEO, philanthropist, and family woman, how do you find enough hours in the day?
As the active and curious person I have been since my early days, I believe the secret is always to do something that you are really passionate about. This will give you the motivation to confront the daily challenges – including those inevitable difficult times that always exist – with a positive attitude. I always try to balance my life by dedicating enough time to all activities that interest me and to the people that I love and care for.
From what or who do you draw your greatest inspiration?
My inspiration is mainly drawn from people, both women and men, that I have come across in my life; people from different countries who have achieved high goals – not only financially but in all aspects of life – without much fuss, in a discreet way, and always keep a decent essence and respect in all their actions.
How would you define your guiding principle(s)?
Those would be the moral values that I grew up with, initially at home and school and later on in my professional life; values that I have tried to project from day one to Hofmann and that to me are crucial: honesty, integrity, teamwork, self-motivation, proximity to people, progressive learning, care for every little detail with the intention to aim at the excellence that I believe we stand for.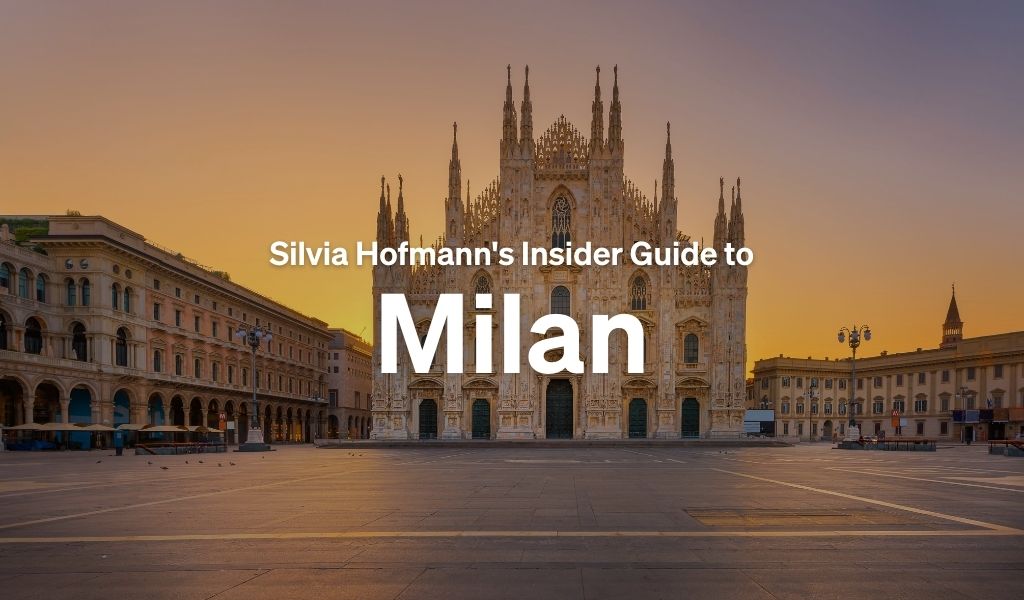 Name your favourite city. What are the top 5 spots here you'd recommend to your best friend when he or she's in town?
I would name Milan, as I have some of my most unforgettable memories there. In this city, I raised my family and always felt at home. It is a city with great charm and many hidden gems. My top 5 spots would be:
Read More:
In Conversation With the Designers of Luxury Fitness Brand 'Kenkō'
Our Talk With Michelin Star Chef Michelino Gioia of the Renowned Hotel Il Pellicano